Devant la mairie de Dunkerque et en attendant les jeunes mariés, une sculpturale Caddy 1955, two-tone blanc sur jaune pâle, V8 331.c.i. / 250 ch. - l'un des 33300 Coupe de Ville produit par Cadillac cette année-là ! Sexy à mort avec tous ses gizmos (dont l'Autronic Eye visible à travers le pare-brise, en bas à droite), ses whitewalls larges, son continental kit démesuré version roue de secours visible, et ses fenders skirts d'origine...
J'aime ce genre de rencontres impromptues le matin en allant faire mon marché..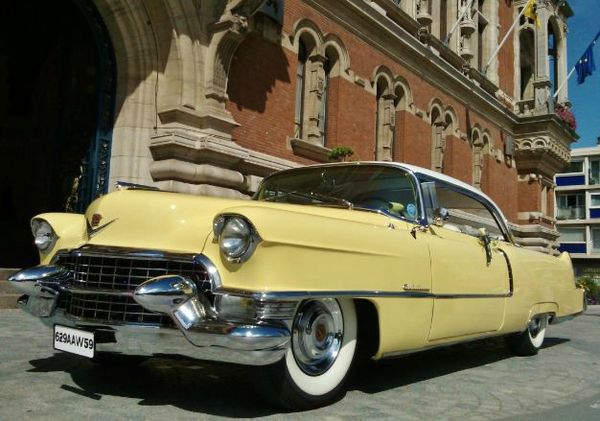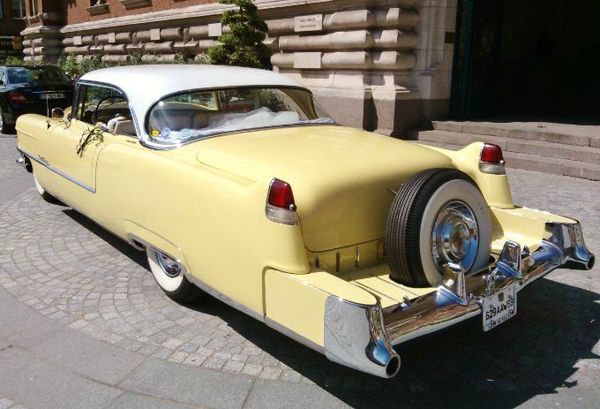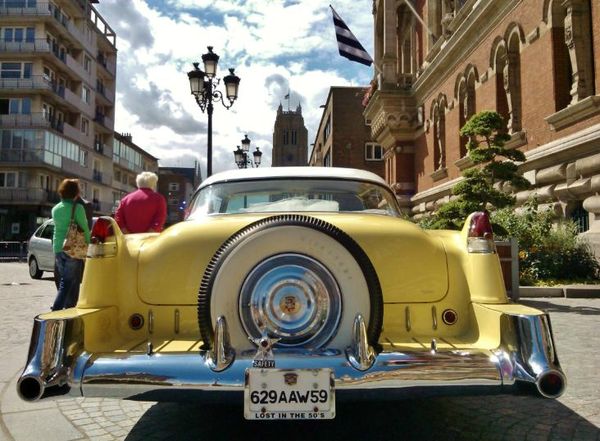 Tiens, du coup ça m'a donné envie de playlister mes 5 chansons favorites thématisées "Cadillac" en rentrant..:
1/ Johnny Cash - "One Piece At A Time"
(Le top du top et l'humour du Man in Black..)

"Well, I left Kentucky back in '49
An' went to Detroit workin' on a 'sembly line
The first year they had me puttin' wheels on cadillacs.."
2/ The Stray Cats - "Look At That Cadillac"
(Souvenir d'ado)
"Rolling down the avenue, I'm gonna get me a cadillac too
If it's the last thing I do"
3/ Vince Taylor & His Playboys - "Brand New Cadillac"
(Souvenir de kid)
"Well my baby drove off in a brand new cadillac.."
4/ Southern Culture On The Skids - "Voodoo Cadillac"
(Indispensable country-fried white trash pour rire)

"I got 8 slappin' pistons right here under my hood"
5/ The Didgits - "Gold Eldorado"
(motorpunk avant l'heure; il y a une chanson-hommage à Evel Knievel sur l'album,
dont la pochette se résume en outre à un splendide emblème Super Bee en gros plan!)

"Just doin' it in my gold Eldorado, Waxin' it down and a shinin' for you,
Big bad gold Eldorado, My long Eldorado gonna make you feel good"