29 juillet 2015
The Bellfuries et The Dustaphonics à Roubaix les 6,7 et 8 Novembre pour le RVW'15 - Yeaaaaaaaaaaaaah!!!
The Bellfuries, Mr. Locomotive
The Dustaphonics, Rockin' Boogaloo
28 juillet 2015
On commence a saliver sévère au vu du nombre de très bons groupes et performers prévus à Béthune les 28, 29 et 30 Août prochains! Un p'tit Countdown to BR'15 s'impose donc, pour patienter, et on l'entame avec la teigneuse Southern Fireball Nikki Hill qui débarquera de sa Caroline du Nord natale avec son band le samedi à 22h. Tina Turner meets Chuck Berry meets AC/DC, prévoir un extincteur, ce sera chaud..
If You Want Blood / I'm A Rocker (AC/DC) - Nikki Hill - Bluesfest 2015
27 juillet 2015
Les mid-eighties encore, cette semaine, avec une video du Ben Vaughn Combo! Qu'est ce qu'on a pu le faire tourner sur nos platines, ce my first band, premier single signé Ben Vaughn.. tout comme ses cinq premiers long-jeux d'ailleurs, cinq bijoux d'Americana Tex Mex Garage Rock bourrés d'humour et de compos haut-de-gammes. La suite a été un cran en dessous, et on la perdu de vue.. Mais la good news c'est que le grand Ben a remis les couverts récemment, et s'est fendu d'un nouveau LP il y a quelques mois, le premier vrai nouvel album depuis 18 ans (!), et que ce Texas Road Trip est tout simplement une TUERIE!!!
Ben Vaughn Combo - My First Band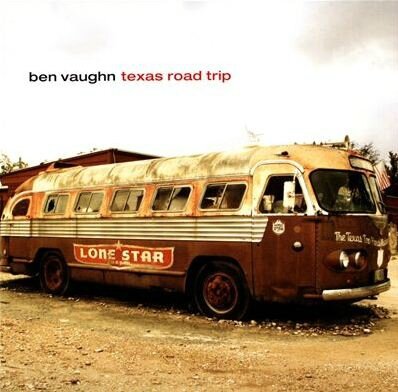 26 juillet 2015
Sur la magnifique Place des Héros du centre-ville d'Arras, une belle soirée r'n'r hier soir avec les Backers, pure rockabilly trio local 100% Johnny Burnette meets The Stray Cats en guise d'apéro, et Dusk (from Hénin-Beaumont Surf City) en plat de résistance all-instrumental tout en reverb' hi-energy. Le tout enrobé des dee-jay sets idoines de Miss Daphné Pussy Cat aux platines, pour lier la hot sauce.. Cool nite indeed.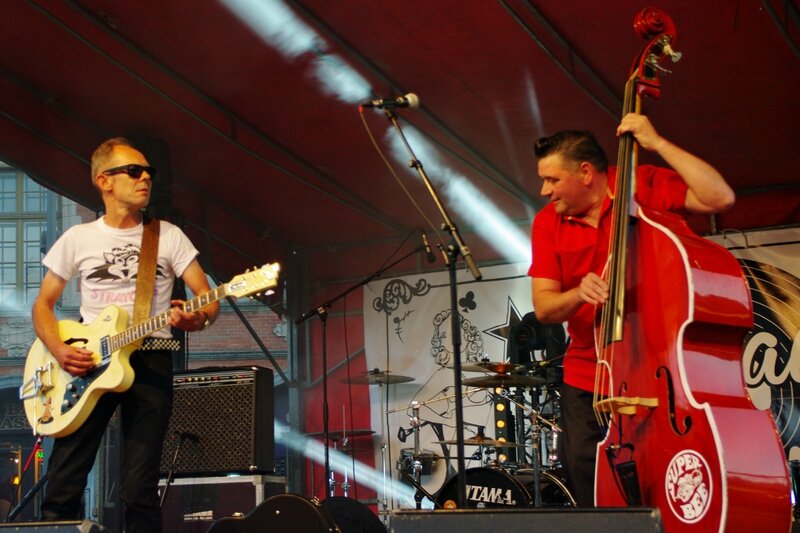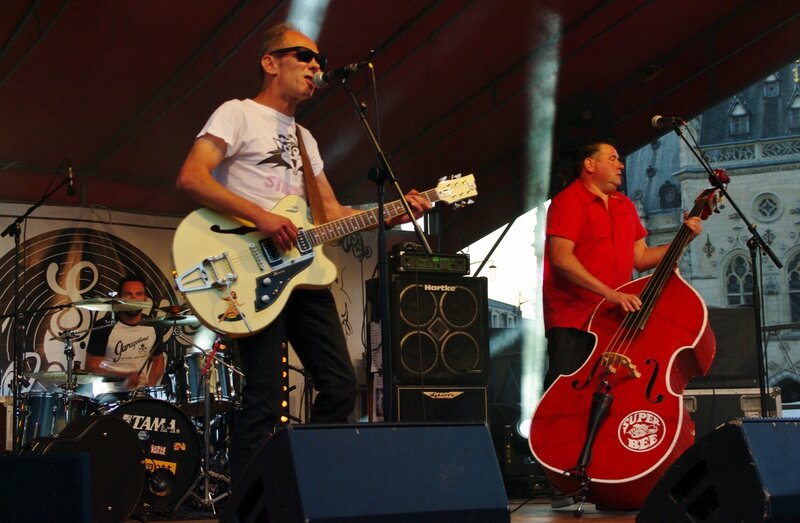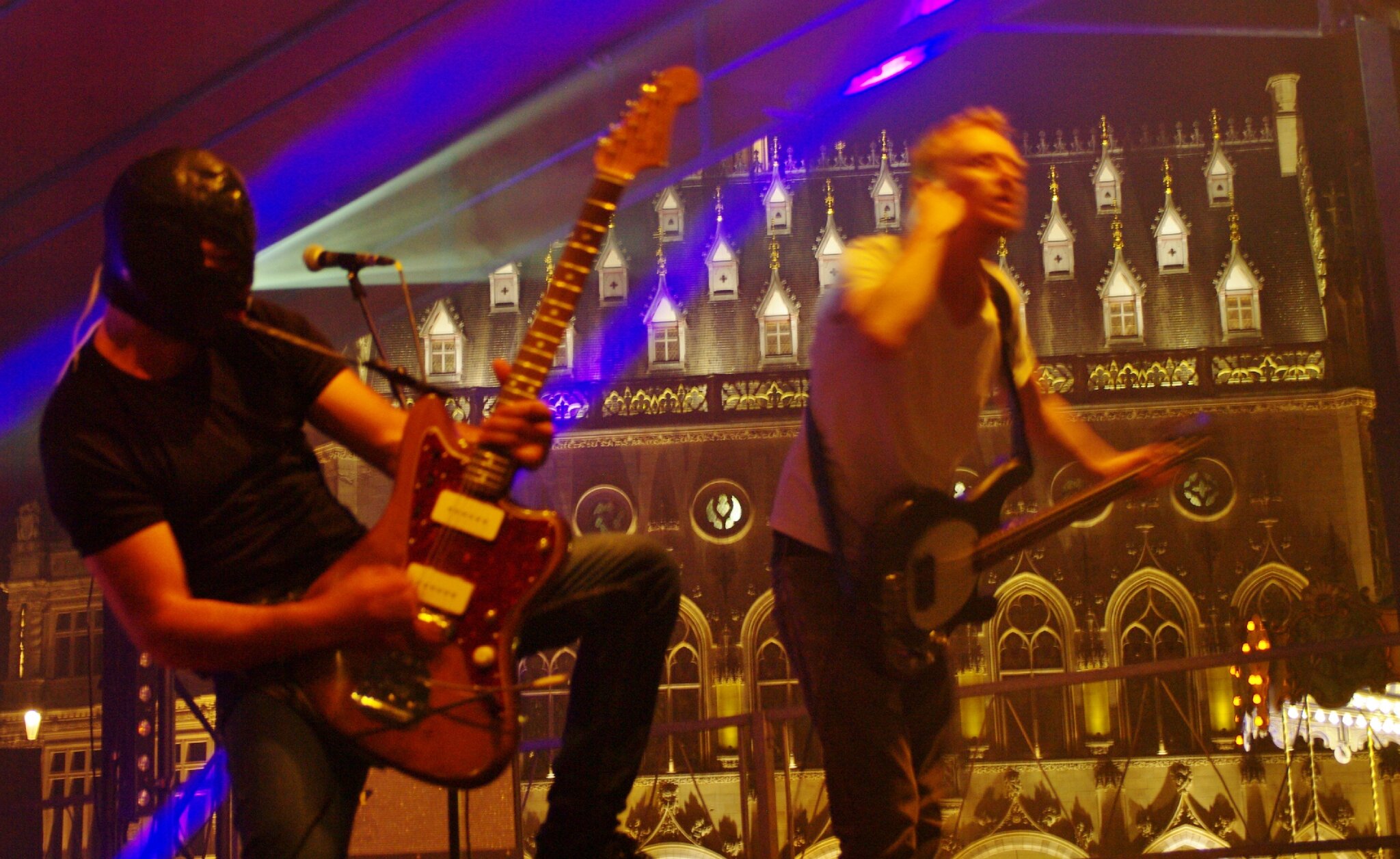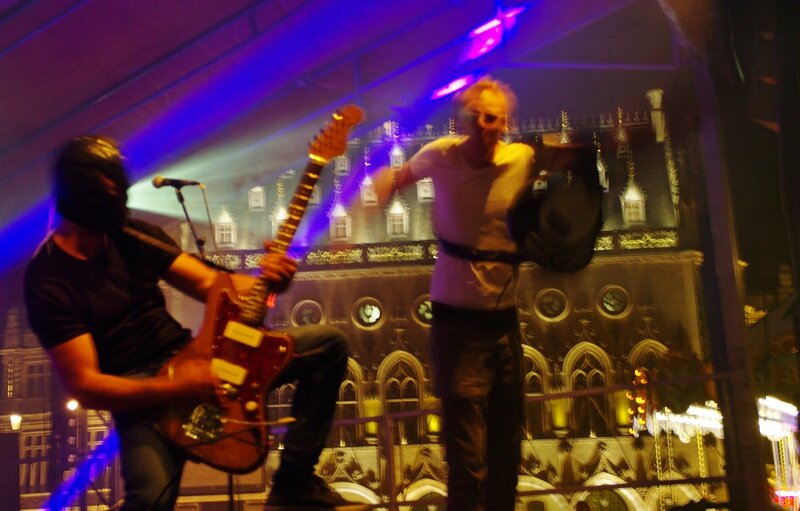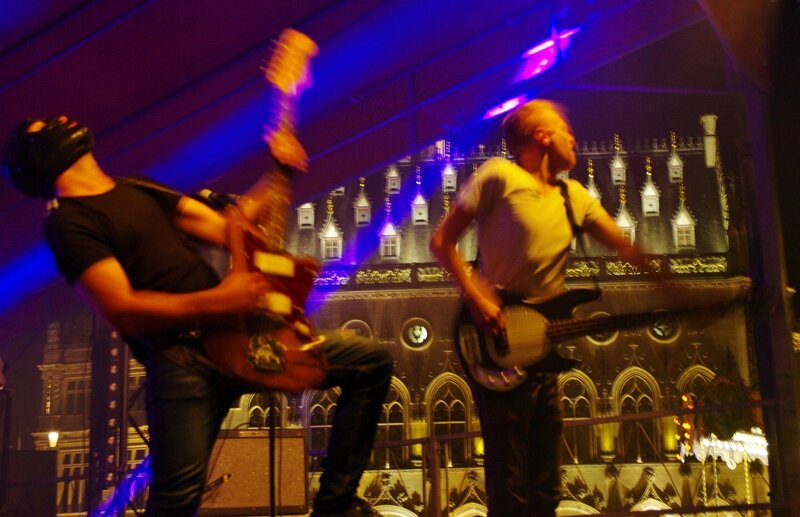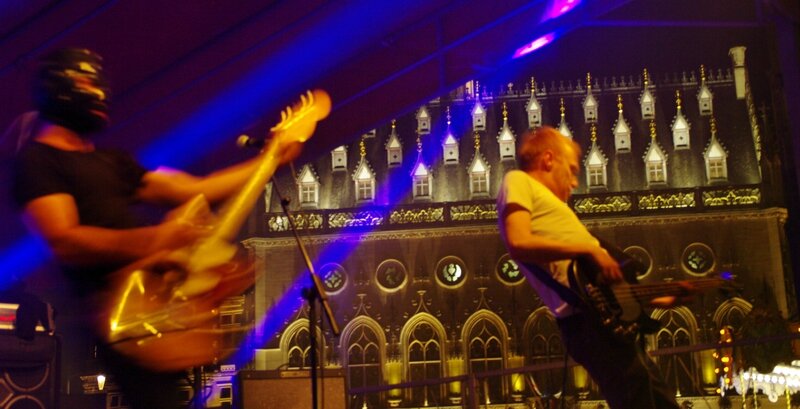 20 juillet 2015
1961. In a garage in Tacoma, WA, two brothers, Andy & Larry Paripa, decided to form a band..
(Cliquez sur l'image..)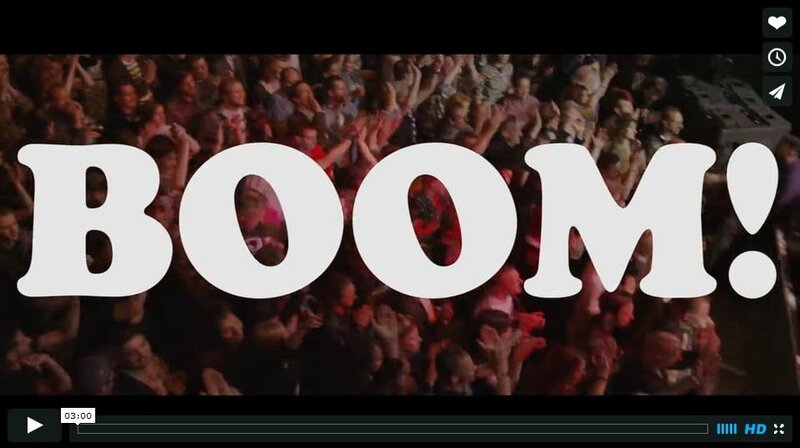 More here!
Pas de This Week's Music Video lundi dernier because avalanche de clips après notre weekend au Sjock 40, mais on reprend le fil aujourd'hui avec un shoot de déglingue élémentaire et de drone-dancemusic made in Oztralia, avec les Scientists, seminal combo from Perth déménagé à Londres au début des 80's. Vidéo d'époque sur Solid Gold Hell, tous les vinyles de la période (dont l'apocalyptique EP Demolition Derby et le mini-lp Atom Bomb Baby) sont hautement recommandés!
SCIENTISTS - Solid Gold Hell
18 juillet 2015
En marge des concerts, a few pix des quelques engins garés le temps d'une journée ou du weekend dans le petit espace réservé à cet effet dans l'enceinte du fest, dont ce beau hot rod pickup orange razbitume, ou croisés sur le parking à l'extérieur.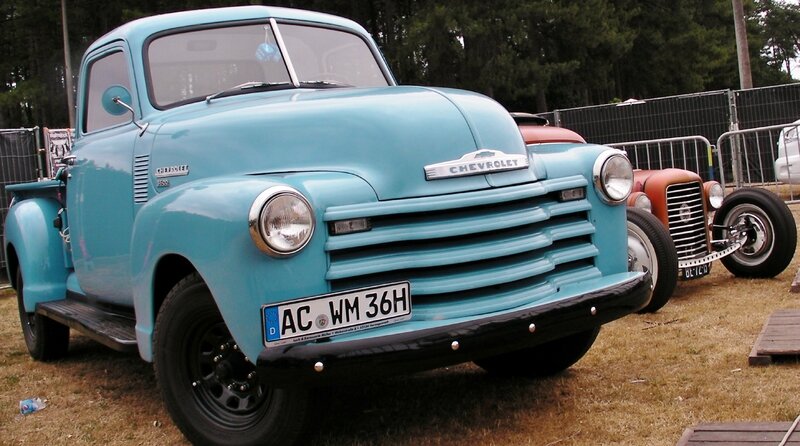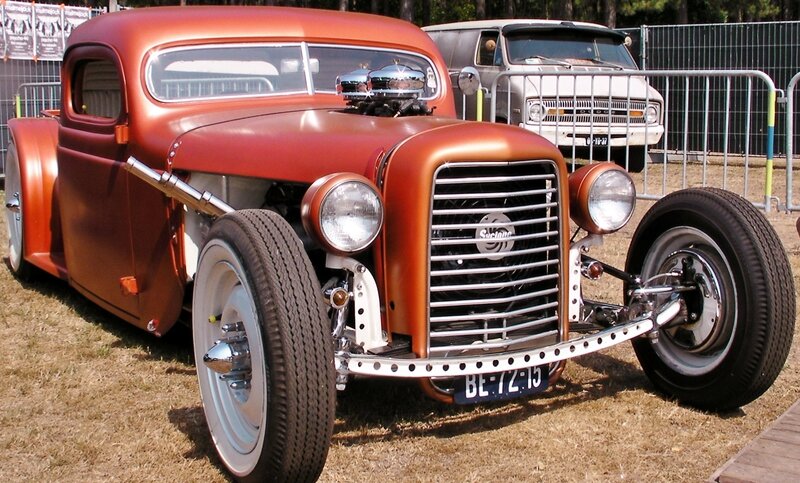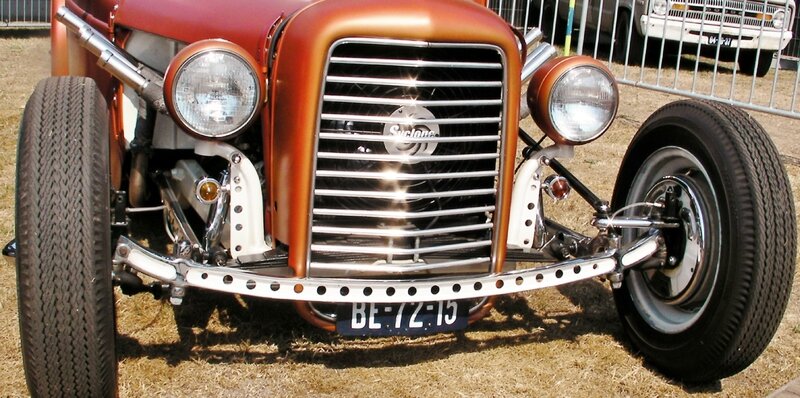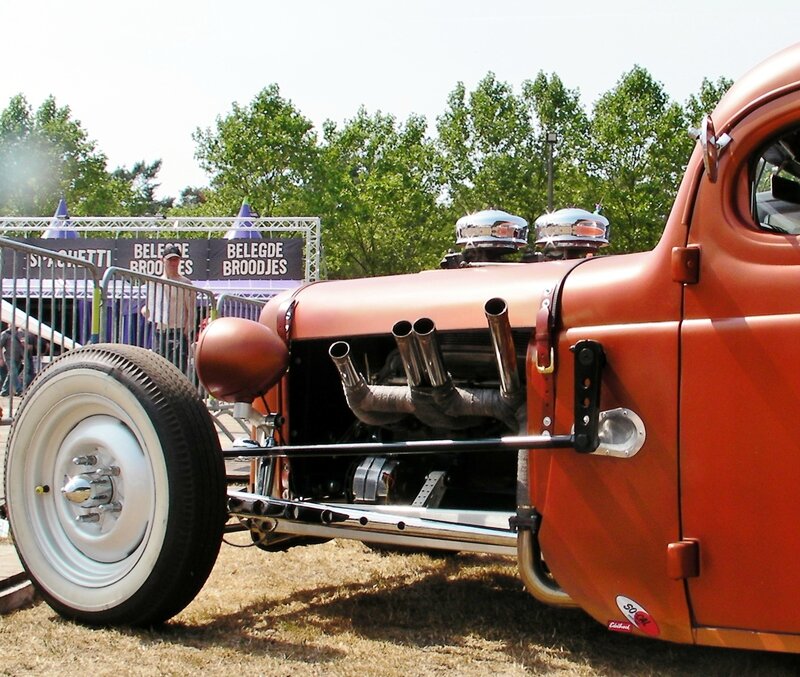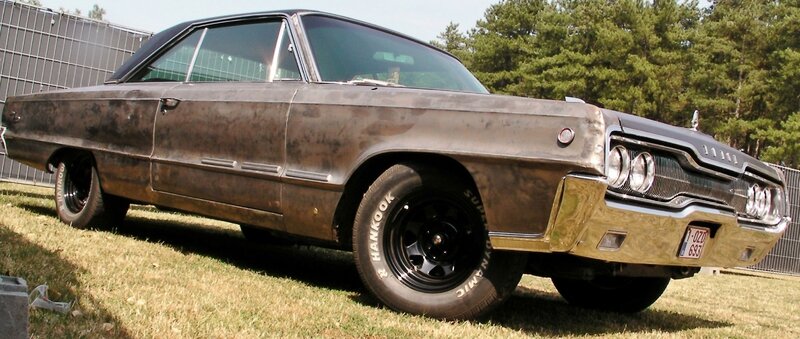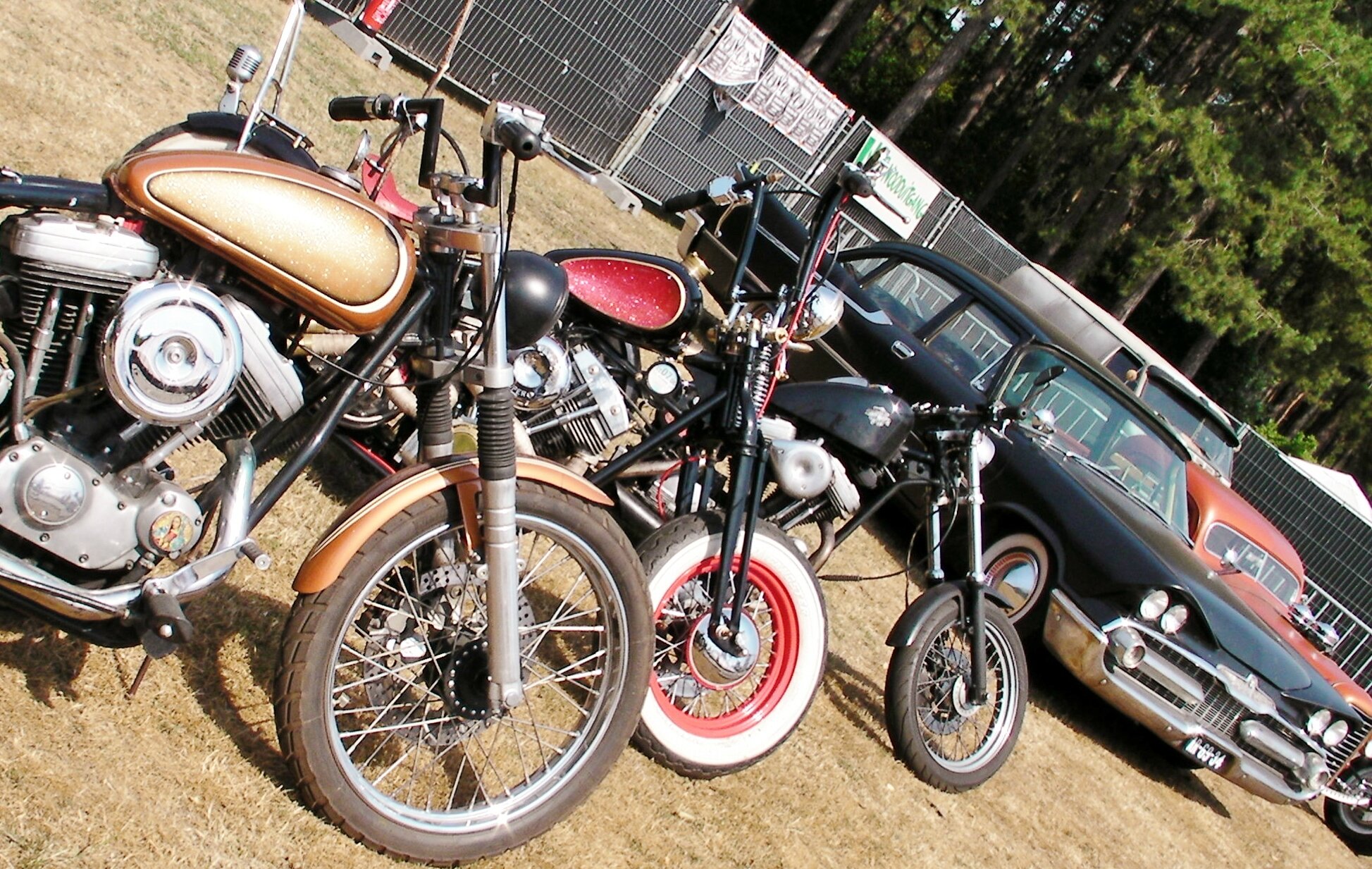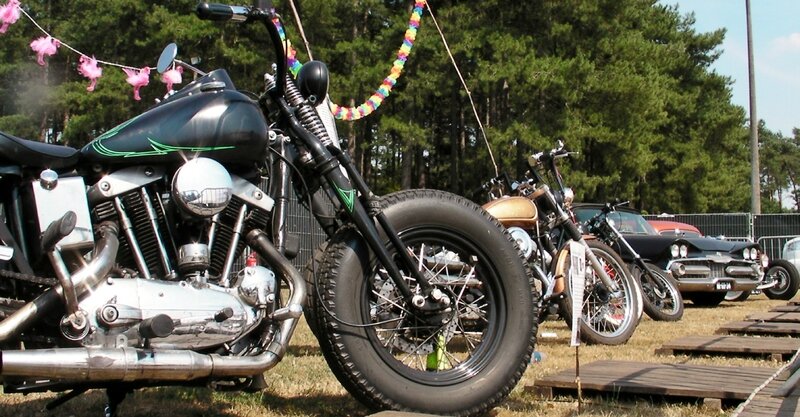 17 juillet 2015
Au moins dix ans qu'on avait pas mis les pieds à Gierle pour ce dont on se souvenait comme un petit «grand» festival: un truc à taille humaine, bien organisé et ultra-spécialisé, avec un angle d'attaque clair et cohérent: le rock'n'roll décliné sous ses formes les plus virulentes et remuantes, de quoi se dérouiller les anches et le pelvis et se démonter la tête sans retenue. En 2015 la recette n'a pas bougé d'un iota – rockabilly, country, garage, punk, hardcore and co. - mais le fest a pris de l'ampleur avec trois scènes au lieu de deux, et donc fatalement des gigs se déroulant parfois en simultané; pas grave, on pouvait facilement et rapidement circuler du site principal (tent et main stage) à la petite scène «newcomers» située à l'entrée, et donc naviguer entre découvertes et noms (un peu) plus connus ou attendus, et se garantir un healthy shot of r'n'r, sans faire le poireau dans des files interminables et sans rater grand'chose.
Jai Malano with Nico Duportal & His Rhythm Dudes - You Better Dig It
Et comme on s'en doutait, c'est au rayon «découvertes et confirmations» qu'on s'est pris les plus grosses claques! Jai Malano, jeune rhythm'n'blues lady texane associée à Nico Duportal et ses Rhythm Dudes, a enflammé le chapiteau jusqu'au bout de leur ultime rappel - une cool cover de You Better Dig It - en milieu de dimanche après-midi, avec un mix de 40's Swing, de raw blues et de savage R'n'B digne des plus grandes (l'album Rocket Girl, sorti tout récemment sur Rhythm Bomb Rds et résultat d'une collaboration fructueuse entre la miss et Nico et son gang, est une perle qui vaut le détour).
La veille à peu près à la même heure, Jake Calypso & His Red Hot avait aussi mis le feu à cette même scène, avec son rockabilly puriste et furibarjo à la Charlie Feathers / Hasil Adkins, et surtout ses superbes compos top-shelf quality qui font toute la différence! Le public ne s'y est pas trompé d'ailleurs, ne laissant finalement partir le gang pas-de-calaisien qu'après une longue ovation méritée.
Pat Capocci - Slave For The Beat
Rayon rockab' traditionnel, une autre révélation: Pat Capocci, jeune chanteur enthousiaste et Guitar Great estampillé Aussiebilly, avait fait le déplacement depuis sa New South Wales natale pour administrer une saine dose de swinging rockabilly sans esbrouffe mais encore une fois avec une collection de compos personnelles d'une rare qualité. Normal, quand on connaît la difficulté à sortir du lot en Australie, une fois terminé le tour du pays dans un sens puis dans l'autre - faut assurer si on veut durer.. Le déjà-vétéran et son trio ont manifestement marqué le public, qui ne les a laissé repartir qu'après plusieurs rappels et un Slave For The Beat mémorable!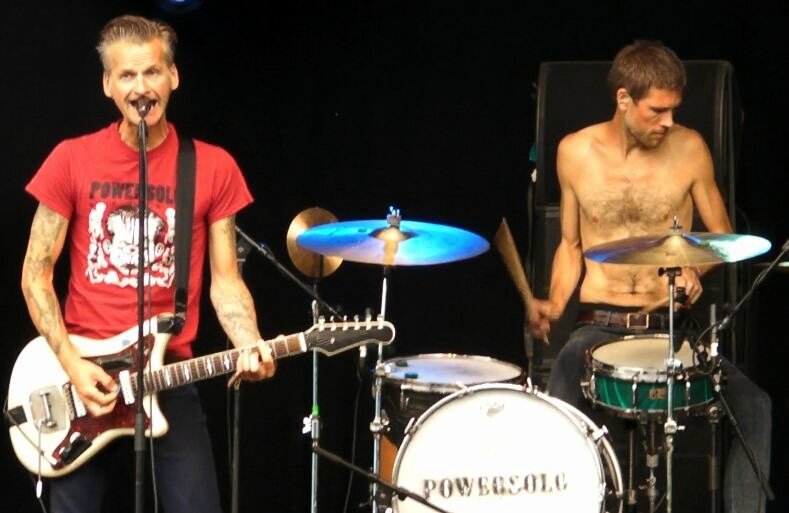 D'autres flashes et bons souvenirs en vrac: PowerSolo et son garage-rock mutant et déjantoïde, en version curieusement apaisée (?), une impression probablement due à l'heure de passage, au saut du lit (13h) et après avoir enquillé les 14 heures de concerts non-stop de la veille.. Annita & The Starbombers, leur country swing bien foutu en arrivant sur le site samedi.. Lisa & The Lips, un groove d'enfer et un backing-band ibérique de la muerte, Imelda May, super-pro, super-hot et super tout cours.. and of course thee already legendary Southern Culture On The Skids!!! Le Hilbilly White Trash Rock'n'Roll ultra-référencé du trio de Chapel Hill, North Carolina, était certes desservi par un son pas au top (une constante sur le main stage, malheureusement – la voix de Mary Huff quasi-inaudible sur House of Bamboo et Funnel of Love.. Dommage!), mais l'humour et la modestie de ce combo qui n'a plus rien à prouver, et le fun qui suinte de leurs titres, de leur univers, et de leurs histoires de ploucs trailer trash de série Z a finalement emporté le morceau, jusqu'à l'ultime lancer de la dernière cuisse de fried chicken dans le public!
S.C.O.T.S. with dancers on stage! - Camel Walk + 8-piece Box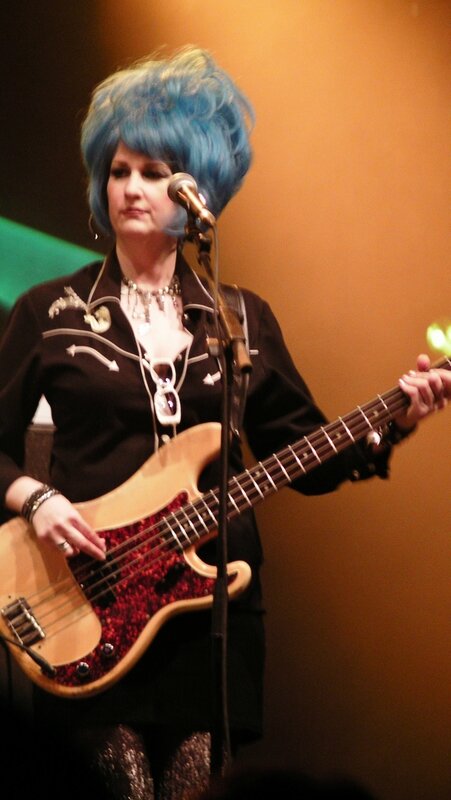 Un super anniversaire donc que cette quarantième édition du Sjock Festival, même si quelques combos nous ont laissé de marbre, voire nous ont franchement déçu: les Fleshtones semblent avoir définitivement perdu le sens du timing (a shame) et les Hives sont devenu une pâle caricature d'eux-mêmes; Howlin' Pelle Almqvist a un talent certain de stand-up comedian mais devrait arrêter de s'écouter parler quand il est sur scène avec ses collègues – c'est chiant, c'est pénible et ça tue le gig – s'il veut absolument que le public réagissent tel qu'il l'espère, c'est à lui et à son gang de balancer la purée non-stop jusqu'à ce que le public en question demande grâce, putain! Là franchement, le blah blah blah, ça devient lourd, et c'est dommage quand on se rappelle ce que les suédois étaient capable de faire on stage il y a encore quelques années..
Annita & The Starbombers - Silent Lips
15 juillet 2015
Plutôt que de faire des photos (il y en a un paquet d'excellentes sur le
facebook du festival
) j'ai essayé de capter en live un max de groupes, surtout ceux qui nous scotchaient le plus. Qualité image/son variable, mais c'est la restitution du direct! So here are our videos in no particular order - Enjoy.
Jake Calypso & His Red Hot - Cinderella
Imelda May - Big Bad Handsome Man
Destroy Oh-Boy! at Sjock 40
Southern Culture On The Skids - Too Much Pork For Just One Fork
Jai Malano with Nico Duportal & His Rhythm Dudes - Johnny Knows
Pat Capocci - Absolutely Positive