27 mars 2017
So there was only one thing that I could do, was ding a ding dang my dang a long ling long, ding dang a dong bong bing bong.. Le Surfin'Bird des 1990's! le hit single des alt-metallos de Ministry demeure, depuis 1991, en pole position dans le top five des tracks à se mettre en boucle en voiture, dans votre GTX 440 Six-Pack de '70, en route vers le prochain demolition derby / monster truck bash / vintage drag race! Enjoy the revving.
Ministry - Jesus Built My Hot Rod
22 mars 2017
ça semble complètement improbable, mais le mythique rock'n'roll combo de Boston est annoncé au Midland, bar rock plutôt métallo de Lille Moulins, le 14 avril prochain! Alors bien sûr l'incarnation 2017 de ce groupe phare des 70's est très éloignée du line-up original, et son leader John Felice ne semble plus toujours être à la hauteur de la légende, mais bon, on est jamais à l'abri d'une bonne surprise!
The Real Kids - Do The Boob
Real Kids - Reggae, Reggae
Merci à Bee Pee pour l'info!
20 mars 2017
Sans raisons particulières, juste le plaisir de plonger au milieu des requins avec The Drones, intense rock'n'rollers from down under (Perth puis Melbourne), avec l'une de leurs meilleures compos (issue de leur second album, Wait Long by the River and the Bodies of Your Enemies Will Float By) - et l'un des meilleurs titres de 2005. Enjoy the swimming (and the bleeding).
The Drones - Shark Fin Blues
In Session: The Drones: Shark Fin Blues
19 mars 2017
CHUCK BERRY, 1926-2017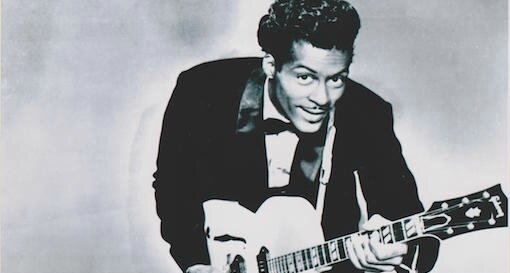 Johnny B. Goode,
Maybellene,
Roll Over Beethoven,
Rock and Roll Music,
Sweet Little Sixteen,
Memphis Tennessee,
Nadine,
No Particular Place To Go,
Sweet Little Rock'n'Roller.
You Never Can Tell,
Carol,
Little Queenie,
Back In The USA,
Bye Bye Johnny, ..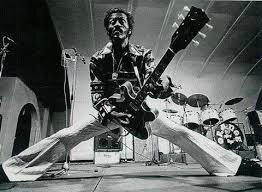 18 mars 2017
Dans six semaines ce sera le printemps et le sun shinera, comme d'hab', entre deux rafraîchissantes averses optionnelles, au dessus de Lessines / Lessen pour la huitième édition du Roots & Roses Festival - et à quoi reconnaît-on, entre autres, le degré élevé de coolitude d'un rock fest? et ben au fait que le dit festival ait sa propre signature song, reprise d'une année à l'autre par un groupe invité!
Cette année, après Romano Nervoso et The Moaning Cities en 2015 et '16, ce sont les trois déjantés notoires du power trio liégeois The Experimental Tropic Blues Band qui s'y sont collés, transformant le vigoureux boogie originel de Fred & The Healers en vénéneuse roadtrip-ballad hallucinogènique. Check it out!
The Experimental Tropic Blues Band - "Roots & Roses"
10 mars 2017
Belle soirée girls got soul hier à l'Aéro. Une 'tite vidéo de Koko-Jean et de son gang en action avant un compte-rendu d'ici peu.. Enjoy!
Excitements - Take it back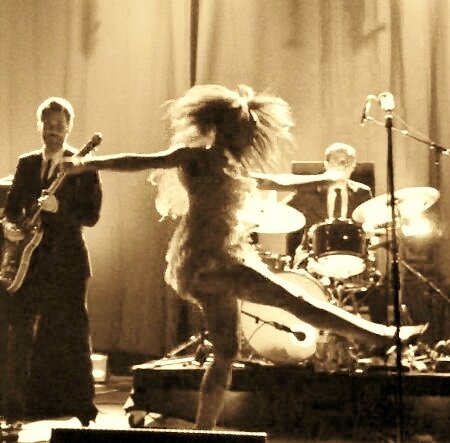 06 mars 2017
Vétérans de la scène punkrock angelano, les toujours vigoureux Bad Religion sont en tête d'affiche du Sjock cette année! La vidéo de leur label attitré (Epitaph) sur leur fameux single de 1993 (superbe pochette signée Chris "Coop" Cooper), paru sur Sympathy For The Record Industry à l'époque. Enjoy.
Bad Religion - American Jesus