Tout est dans l'intitulé, non? Alors si vous avez une envie brûlante de vous trémousser sur quelques pépites r'n'r r'n'b mod psych garage six-tease, téléportez-vous à Roubaix ce weekend.. Deux groupes, The Cayman Kings et Tropical Neandertal, une belle brochette de Dee Jays et des psychédéliques projections histoire de s'éclater les pupilles et les esgourdes, y'a pire comme saturday nite.. Be there or Be Yoncé!
TECHNICOLOR DREAM ALLNIGHTER - Roubaix Garage Psych & Mod - Octobre 2017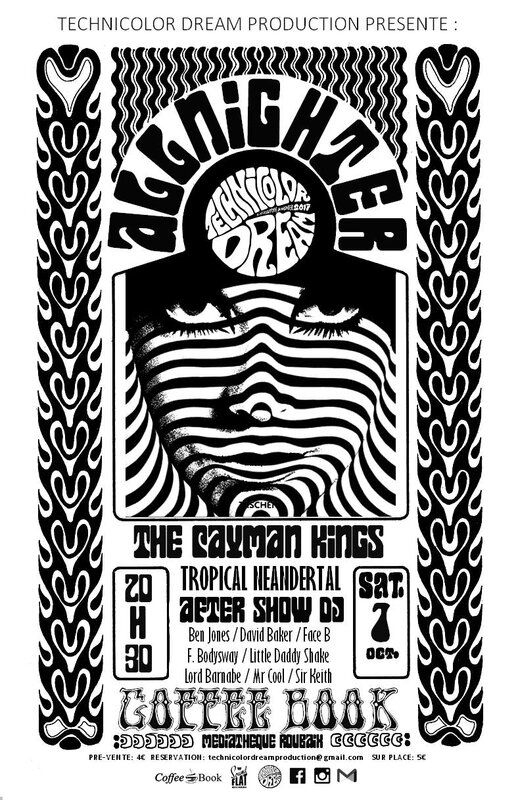 Cayman Kings - All Nighters (Live @El Diablo)
Ah oui, et puis les 'Kings font la première partie des Lords of Altamonts ce mercredi 11 octobre à La Ferme d'en Haut à Villeneuve d'Ascq. Ca va être chaud la semaine prochaine!