31 décembre 2017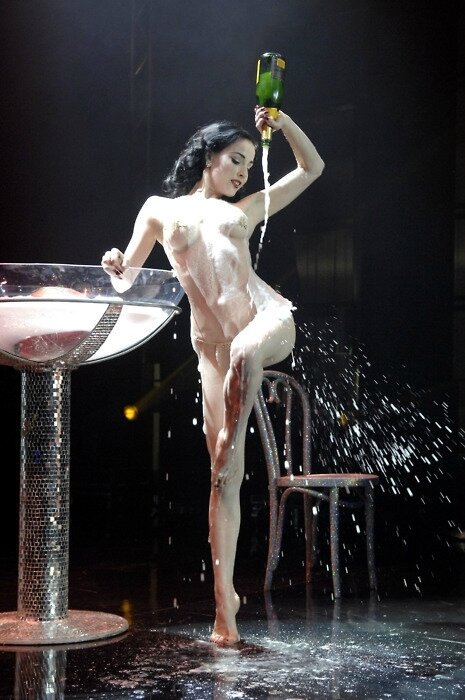 With Dita Von Teese! Have Fun. Stay Sick. Drive Naked.
24 décembre 2017
To everybody, avec quelques heures d'avance pour la rubrique T.W's.M.V. et avec El Vez (The Mexican Elvis!), ses Elvettes et ses Memphis Mariachis en backing band - Deux titres dans ce medley déluré, sa classique reprise punkifiée et hi-energy de Feliz Navidad, un standard de Noël à l'origine aussi dégoulinant que nos scies signées Tino Rossi & co, couplée ici au Loretta des bostoniens Nervous Eaters, un punkrocker ardent qui fut en 1977 le premier single de ce gang contemporain des Real Kids et de DMZ. Et en bonus spécialement today mais audio only, les hymnes de Noël de Clarence Carter (version lubrique) et des Sonics (férocement garage punk). Enjoy and rock around the Christmas tree!
El Vez - Feliz Navidad + Loretta
Clarence Carter - Back Door Santa
The Sonics - Santa Claus
13 décembre 2017
Adoubée par Sharon Jones herself, Hannah Williams est l'une des soul chanteuses britanniques qui montent en ce moment. Deux albums ont déjà paru sur le très kewl label indé italien Record Kicks, le premier, A hill of Feathers, en 2012, et le second (Late nights & Heartbreak) l'année dernière, avec comme backing band les Tastemakers puis The Affirmations. C'est cette dernière formation qui l'accompagnera sur scène le mardi 16 janvier prochain à l'Ancienne Belgique à Bruxelles, mais en attendant, voici une chouette reprise d'un single de 1966 de la chanteuse guitariste et songwriter texane Barbara Lynn. Enjoy.
Hannah Williams & The Tastemakers - I'm a good woman
Le chanteur guitariste et songwriter des Smithereens est décédé hier à l'age de 62 ans.
Seems like yesterday..
The Smithereens - Behind The Wall Of Sleep
The Smithereens - Blood And Roses
The Smithereens - Miles From Nowhere
11 décembre 2017
Issu de la prolifique scène garage rock texanne des mid-sixties, le Floyd Dakil Combo a pondu ce cult-classic en 1964, quelques mois à peine après la formation du groupe. Un enregistrement live réalisé au printemps '64 à Dallas, au Pit (un teenclub très populaire et leur stomping ground attitré) qui devientra leur premier single sur un label local quelques mois plus tard, et un hit absolu dans toute la région. Depuis, ce frat-rocker est devenu un standard incontournable et s'est retrouvé depuis les 80's sur une foultitude de compils spécialisées garage punk et assimilés. Guaranteed to keep the blues away now!
Floyd Dakil Combo - Dance Franny Dance
Plus sur Floyd Dakil et son combo sur l'excellent website Garage Hangover, une mine de renseignements incontournable. check it out!
Floyd Dakil Combo in 1963
04 décembre 2017
Ben oui, c'est déjà lundi, on est so sorry, le weekend est passé à toute vitesse et j'ai déjà le prochain Friday on my mind... Une recette imparable pour se remonter le moral? The Easybeats, mon pote, la crême de la crême de l'Aussie Beat en 1966, live et en noir et blanc vintage à la télé australienne et à la télé allemande, avec go go dancin' et clin d'oeil à Batman. Une pensée par la même occasion pour le chanteur Steve Wright, décédé il y à bientôt deux ans en décembre 2015, et pour George et Malcolm Young, disparus respectivement les 23 octobre et 18 novembre derniers. George fut bien sûr le guitariste et co-fondateur des Easybeats, avec Steve Wright et l'autre guitariste du groupe, Harry Vanda, avant de devenir le producteur attitré (avec Vanda) d'AC/DC dès leur début en 1973, avec ses deux plus jeunes frangins Angus et Malcolm derrière les grattes. Enjoy the good times & the lovin' machine.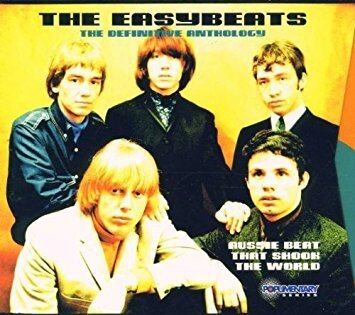 The Easybeats - Lovin' Machine
Augus, Malcolm & George Young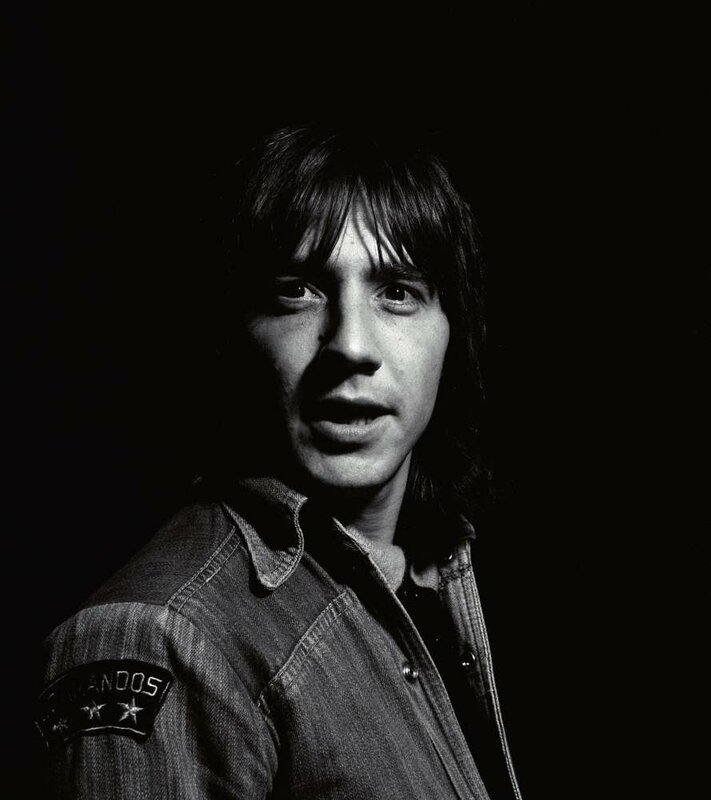 Steve Wright