30 janvier 2018
1982's Classic Garage Punk Medway Mod Revival Killer Instro!!! Le premier album, A Taste of Pink, revient encore régulièrement sur ma platine.. Enjoy.
The Prisoners - Come To The Mushroom
29 janvier 2018
Dans Something in my Brain, un des titres de How The West Was Won, son excellent et inespéré album solo sorti il y a peu, Peter Perrett dit "Rock'n'Roll is back in me". Et effectivement, l'ex-chanteur des Only Ones, mythique combo britannique punk / power pop de la fin des seventies auteur, entre autres, du sublime et intemporel Another Girl, Another Planet, a bel et bien retrouvé son mojo. Rien à jeter sur ce lp, dix pistes d'excellence pop finement ciselée, touchée par la grâce, avec des lyrics qui tiennent la route, entre ironie, mélancholie, espoir et aussi surprise d'avoir survécu jusqu'à aujourd'hui, à peu près intact, apaisé et pas trop cabossé. Et la voix bien sûr, si particulière et instantanément identifiable. De la magie à l'état pur... Enjoy.
Peter Perrett - How The West Was Won
(Thx BP for the post on Miss PWW's FB!)
27 janvier 2018
Yeeehaw c'est samedi morning, mate! Le ménage, la cuisine, les courses, ou juste savourer son café en préparant la playlist pour la dance party de ce soir, c'est plus facile avec un titre qui pète, non?
The Sharpees from St. Louis, en 1964, leur premier single, plus une version plus récente (2007) signée Ryan Shaw. Enjoy.
Ryan Shaw - Do the 45
25 janvier 2018
C'est grâce à la reprise de The Fall que j'avais découvert le titre de The Other Half dont je causais dans le post de mardi dernier..
The Fall - Mr. Pharmacist
23 janvier 2018
Hell Yeah, gimme some SURF PUNK, honey! Le premier des deux singles de The Fender Four, from Baltimore & So Cal, enregistré en 1964, un instrumental brutal, lean & mean et testostéroné comme je les aime.. Randy Holden, futur The Other Half (Mr.Pharmacist !) et Blue Cheer, à la guitare.. Killer..
The Fender Four - Margaya
22 janvier 2018
Plus de dix ans déjà que ce trio écossais originaire de Glasgow balance régulièrement (mais avec pondération, 4 véritables studio albums "seulement" depuis leur premier effort, le très énervé Costello Music, en 2006) ses réjouissantes collections de perles pop rock'n'roll, avec une constance qui force le respect et une aisance assez remarquable. Capables de naviguer d'une influence et d'un genre à l'autre et d'évoquer des références qui pour d'autres combos pourraient être un fardeau (Au hasard, Cheap Trick pour le mordant Power Pop'70s, Springsteen pour l'emphase bien dosée, les Kinks pour l'ironie sardonique, voire Prince pour les mélodies finement ciselées, et j'en passe), Jon Fratelli et son gang parviennent toujours à surprendre et à accrocher l'oreille, ayant tout digéré et s'étant très rapidement forgé une vraie personnalité.
The Fratellis - Baby Don't You Lie To Me! (Official Video)
Un nouvel album, In your own sweet time, est prévu dans les semaines qui viennent (sortie officielle le 9 mars, précisément). Pas de tournée pour l'instant, but keep your eyes peeled, si ça se produit on en recausera dans ces pages! En attendant, un aperçu du nouveau longplay ici. Enjoy.
16 janvier 2018
Comme une foultitude de combos américains des mid-sixties, Lindy Blaskey et ses Lavells n'ont, depuis leur camp de base d'Albuquerque, Nouveau Mexique, enregistré et sorti qu'une poignée de 45-tours entre 64 et 67, dont aux moins deux sont devenus des nuggets: le très British beat revisité garage punk You Ain't Tuff, daté de 66, et cette fantasmabuleuse cover du Papa Oow Mow Mow des Rivingtons, un uptempo doo-wop complétement frapadingue qui avait déjà inspiré, avec le The Bird is the Word des même Rivingtons, cette géniale insanité punk déjantoïde qu'est encore aujourd'hui le Surfin'Bird des Trashmen.
La version de Papa Oow par Blaskey et son groupe - leur troisième single, sorti en 1965 - est au moins du même niveau que ce que les Trashmen on pu enregistrer de mieux, justement, dans le genre réappropriation d'un classique noir transformé en implacable frat-rocker / machine à danser, et j'adore autant cette version que l'original. Too Too Tutt!
Lindy Blaskey & the LaVells - Papa Oom Mow Mow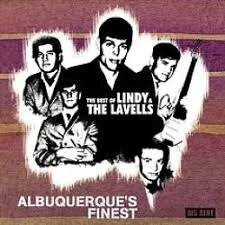 15 janvier 2018
En termes de géographie rock'n'roll, Melbourne, Australie, engendre régulièrement nombre de groupes marquants, et Cash Savage & The Last Drinks ne fait pas exception à la règle. Monté par Cash Savage, neveu de Convay Savage, claviériste de Nick Cave & The Bad Seeds, le sextet formé en 2009 a trois albums à son actif et file un rock'n'roll à la fois stylé, sombre et poisseux, Australian Gothic revisité et digne héritier des productions les plus torturées de ses ainés. Enjoy.
Cash Savage and The Last Drinks - Rat-A-Tat-Tat
11 janvier 2018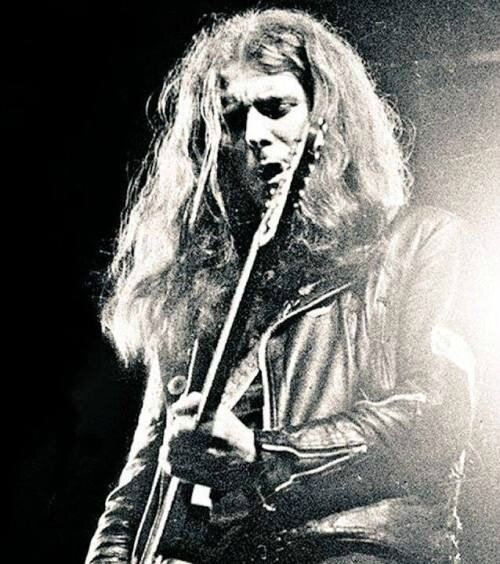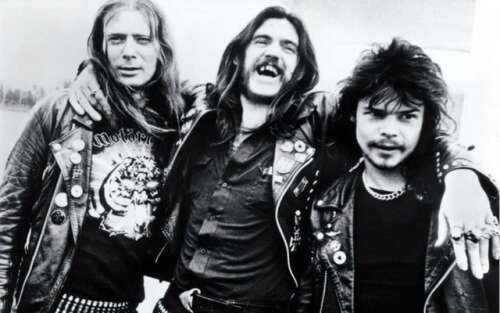 'Hope they have some good earplugs up above..
09 janvier 2018
Un single de 1961, par l'un des pionniers oubliés du rock'n'roll. Mike Pedicin était déjà un vétéran des scènes jive / swing de la fin des 40's lorsque son quintet commença à intégrer au début des fifties et à haute dose le rhythm'n'blues noir le plus dansant à son fond de marmite issu de la country - ni plus ni moins la même évolution que leur voisins à Philadelphie, Bill Haley & His Saddlemen, bientôt rebaptisés.. Bill Haley & His Comets. Seulement voilà, pas de hits à la Rock Around The Clock pour Pedicin et son groupe, et donc pas de passage à la postérité pour son combo et pour lui même alors qu'Haley allait (sorry..) devenir pour l'éternité le progéniteur du rock'n'roll blanc originel, juste avant l'explosion Elvis. Mais ça ne nous empêche pas d'apprécier à sa juste valeur ce superbe rock'n'roller et ce triste petit déjeuner qu'est Burnt Toast and Black Coffee..
Mike Pedicin - Burnt Toast And Black Coffee