27 février 2018
Si ça ne vous fait pas danser le watusi en poussant des Hey!-Hey!Whooooooooooo!!!! autour de la table du p'tit déj / machine à café / photocopieuse ce mardi matin c'est que vous êtes déjà mort ou encore trop jeune et trop con. 1959. les (vrais) brothers O'Kelly, Ronald et Rudolph Isley, gospel/doowop-powered rock'n' roll whap-a-dang. A lil' bit louder now? Yeah!!Yehyehyeh-Yeah!!!!
The Isley Brothers - Shout
26 février 2018
Le last great soul shouter de Boston est de retour en Europe au printemps, avec un nouvel album sous le coude (Soul flowers of Titan, à paraître dans une semaine - super titre, au passage!) et toujours ce démoniaque mix de soul blues et de high energy rock'n'roll rhythm'n'booze propulsé dans la stratosphère par The Savages, l'impeccable backing band du Barrence, emmené par le jeu sec et précis de Peter Greenberg à la six-cordes. En concert début juin en Belgique, on croise les doigts pour un passage par le nord de la France dans la foulée..
Barrence Whitfield & the Savages - Let's Go To Mars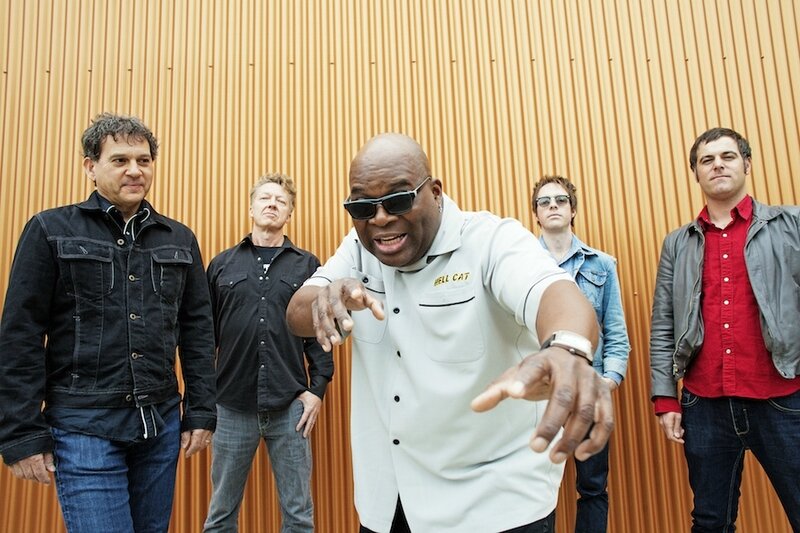 Bonus: BW&TS à leurs débuts au milieu des 80's, avec leur cover du Bip Bop Bip de Don Covay, et au Roots & Roses il y a 6 ans (click on the pix)!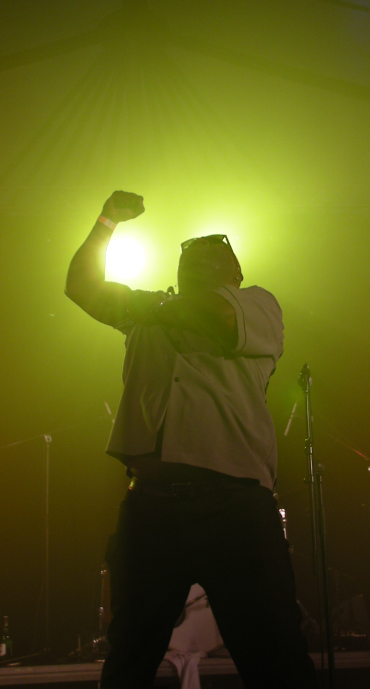 24 février 2018
Le jour où j'aurai enfin le jukebox de mes rêves, ce single sera le second à entrer dans la sélection, juste après le Louie Louie de 1963 par les Kingsmen originaux featuring leur premier chanteur, Jack Ely, avant son éviction du groupe. Ce David's mood datant de '66 et figurant en face B du Louie Louie '66 des Courtmen me met en joie à chaque écoute. Enjoy.
Jack Eely and the Courtmen - David's mood
20 février 2018
Je ne remercierai jamais assez les Nomads de m'avoir fait découvrir, via leurs choix impeccables en matière de reprises, des perles oubliées comme ce titre bien psyché-garage tiré de l'unique lp de Merrell Fankhauser avec H.M.S. Bounty, l'un de ses nombreux et éphémères groupes post-Impacts. En 1968, on est déjà bien loin de la surf music, et déjà bien enfoncé dans la psychédéliquescence qui suivit le Summer of Love, mais cette piste tient encore la route..
Merrell Fankhauser & H.M.S. Bounty - Drivin Sideways On A One Way Street
19 février 2018
Un des plus gros hits de Linda Ronstadt au milieu des 70's, cette cover d'un titre R&B bien chaloupé de Dee Dee Warwick, datant de 1963 et déjà envoyé au sommet des charts cette même année par Betty Everett, est depuis devenue grâce à la Linda un standard country pop incontournable. J'aime bien des trois versions, pour des raisons différentes. Enjoy.
Linda Ronstadt - You're No Good
18 février 2018
L'excellent documentaire de Catherine Bainbridge et Alfonso Maiorana, qu'on avait évoqué il y a quelques mois sur ce blog, sera projeté en séance unique jeudi prochain en VOSTF à l'Auditorium du Palais des Beaux-Arts de Lille, après son passage sur Arte il y a quelques semaines. L'occasion de revoir sur scène et de réécouter les bonnes paroles de John Trudell, Buffy Sainte-Marie et le grand Link Wray, entre autres. Organisé par Musicvideoart et Heure Exquise!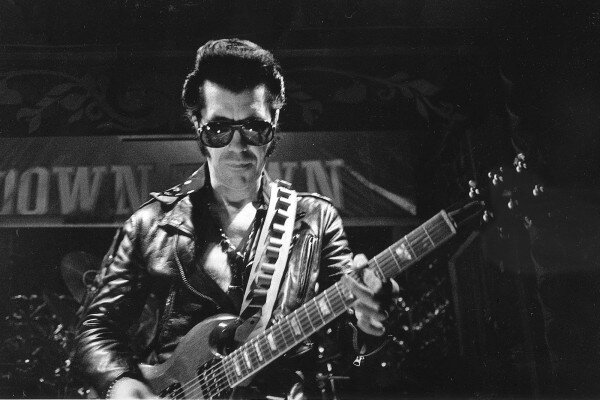 17 février 2018
Et ça marche aussi très bien demain dimanche au saut du lit.. le titre ultra-addictif de Jonathan R. , posté mardi dernier, dans la version cartoon-ramonesque des Groovie Ghoulies, quand Kepi, Roach et le reste du groupe s'amusaient depuis Sacramento à revivifier modestement mais avec un amour sincère les codes des films de série Z via les canons power pop et punkrock de leurs illustres prédécesseurs new-yorkais. Enjoy.
Groovie Ghoulies - Dancing Late At Night (Modern Lovers)
13 février 2018
En 1987, Jonathan Richman se faisait son petit trip way back in the 60's avec ce coolrocker issu de son dernier lp, Modern Lovers 88, sous le nom de Jonathan Richman & The Modern Lovers. Aujourd'hui, pas besoin d'attendre trois heure du matin pour get it straight, get it right, et commencer à danser. Enjoy.
Jonathan Richman - Dancin Late at night
1969. Tony Joe White, 26 ans, cartonne avec Polk Salad Annie, une superbe piste 100% pure swamprock enregistrée à Muscle Shoals quelques mois plus tôt pour son tout premier album, Black & White. Tom Jones puis Elvis lui-même s'emparent du titre et contribuent à en faire le classique 70's qu'on connait aujourd'hui.
1er mai 2018. Tony Joe White sera en tête d'affiche du Roots & Roses Festival de Lessines, avec les Blasters, The Black Lips, Tjens Matic, Left Lane Cruiser, The Darts, King Khan et un paquet d'autres cools bands! Yeahup!!
Tony Joe White - Polk Salad Annie
Tony Joe White - Polk Salad Annie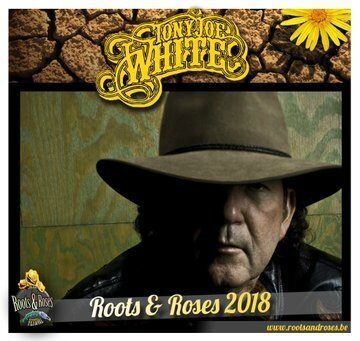 10 février 2018
Donc, les types sont en train d'écouter les Surfaris, et là, les quatre kings of the surf de Glendora attaquent Wipe Out.. l'un des types à une révélation et dit aux autres: "à notre tour de faire un instro!" Et hop, ils se baptisent The Safaris, enregistrent Kick Out, et ..le combo disparaît aussitôt, juste après la parution du single en 63. Enjoy the Surf, punk..