31 mars 2018
Tù quieres un shot de garage punk rocanrol, hirsute, basique, sauvage et sans fioritures? Ben ça tombe bien, amigo, il y a les quatre mexicains de Los Explosivos demain soir au Pit's, à Courtrai, just across the border.. Disfrute!
L'autre hit de Cherilyn Sarkisian et Salvatore Bono, enregistré en 1964, juste avant I got you Babe mais qui fut un vrai carton après le succès de ce dernier un an plus tard. Besoin de good vibes pour commencer ce long weekend en douceur.. Enjoy.
Sonny & Cher - Baby Don't Go
30 mars 2018
Not' President a mouru.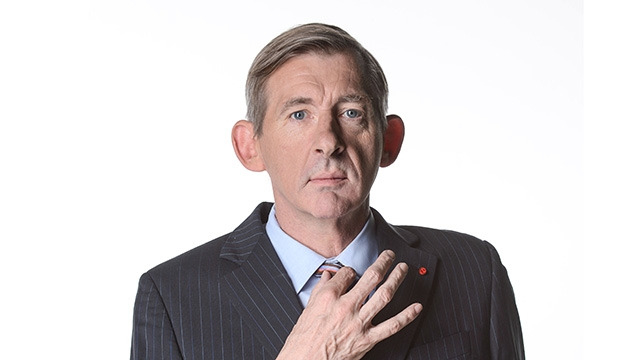 28 mars 2018
Et tous les événements ici!
27 mars 2018
Le Canada n'était pas en reste en matière de rock'n'roll dans les 60's - témoin ce brutal garage punker daté de 1967 et signé par The Northwest Company, fier quintet canuck né dans une des banlieues de Vancouver, Colombie Britannique, pas si loin que ça de Seattle et donc de Tacoma (tiens, tiens,..), et qui fut actif jusque dans les 70's. Encore une gemme découverte grâce aux Nomads, via leur mini-lp The Cold Hard Facts of Life, un vinyle 25cm constitué uniquement de reprises de combos canadiens paru sur Lance Rock en 1996. Enjoy.
The Northwest Company - Hard To Cry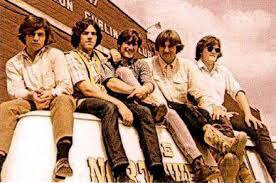 26 mars 2018
Doctor Feelgood en 1975! Lee Brilleaux tendu comme un string, regard d'oiseau de proie et swagger de prolo prêt à exploser dans son costard cintré, et Wilco Johnson, bloqué sur le riff démoniaque de She does it right en mode lapin Duracel métamphétaminé jusqu'au bout de sa Telecaster. Epique, addictif, bandant, Rock'n'Roll.
Dr Feelgood - She Does It Right
24 mars 2018
Quand je pense "Boston" " et "1960's", le premier groupe qui me vient à l'esprit, ce sont The Remains et leur somptueux et intemporel rock'n'roll, digne du meilleur des Beatles et des Stones de l'époque. Mais côté pur garage punk et morceau précurseur du vrai Bosstown Sound (celui des 70's et des Nervous Eaters, Real Kids, DMZ et consorts, pas celui de la vague acid-psychédélique plus ou moins décrétée et marketée sous forme de business plan par le producteur Alan Lorber à la fin des sixties), le She Lied des Rockin' Ramrods figure en bonne place. Paru en '64, cette petite perle de brutalité fut suivie un an plus tard par le troisième single du groupe, cet étonnant Don't fool with Fu Manchu, ou l'on se rend compte que l'explosion Louie Louie a bien disséminé quelques mois auparavant des graines des fratrock aux quatre coins des U.S. et jusqu'au Massachusetts. Enjoy.
Rockin' Ramrods - Don't Fool With Fu Manchu
Rockin' Ramrods - She Lied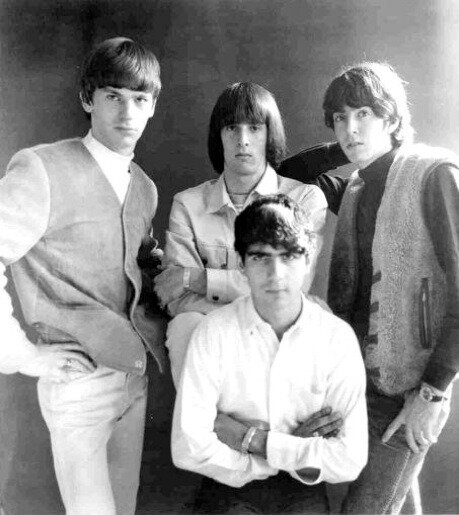 20 mars 2018
Impossible de résumer en quelques mots l'incroyable parcours de Johnny Otis, qui vécut au moins dix vies bien remplies entre l'année de sa naissance, 1921, à Vallejo, Californie, et son décés dans sa 91ème année. Musicien, batteur, chanteur, producteur, découvreur de talents, créateur de labels, pasteur (!), dee-jay, animateur télé, il a tout fait, traversé les décennies et contribué à modeler le meilleur du swing, du rhythm'nblues et du rock'n'roll tout en cotoyant la crème de la crème. Un autre p'tit plaisir sautillant (après le California Women de Hoyt Axton de mardi dernier - je suis dans un trip basse-cour r'n'r en ce moment) avec ce single de 1958, maintes fois repris depuis.
Johnny Otis - Crazy Country Hop
19 mars 2018
Stay tooned, on en reparle bientôt!
Roots & Roses Festival 2018 - Trailer
Nettement moins connus que leurs homologues américains ou européens, les groupes garage rock australiens des mid-sixties ont eux aussi produit leur lots de singles notables et d'albums incontournables à l'époque, dont ont émergés très rapidement un nombre non négligeable d'hymnes devenus depuis des standards définitifs, down under principalement, mais parfois aussi à l'échelle planétaire.
Le premier exemple qui vient en tête, c'est bien sûr le foudroyant succès mondial des Easybeats dès 1965, mais Friday on my mind fut longtemps, jusqu'à l'internationalisation du phénomène fanzine / labels indés / rééditions Pebbles and co vingt ans plus tard, l'arbre qui cacha la foisonnante et riche brousse aussie.
Heureusement, la naissance aux USA du massif mouvement de compilations et de rééditions déclenché par la parution dès 1973 de la première et mythique Nuggets incita très vite beaucoup d'autres pays à se pencher sur leur propre – et pas si éloigné que ça – passé rock'n'roll, puis, grâce à la deuxième vague garage rock des 80's, ces pépites finirent par être définitivement déterrées, dépoussiérées, et amoureusement compilées par des fans hardcore avant d'être remises au goût du jour par autant de combos aussi respectueux que clairvoyants,ceux-là même qui permirent aux générations suivantes de (re)découvrir à leur tour toutes ces petites merveilles sauvées de l'oubli et des poubelles de l'Histoire.
The Atlantics a fait et fait encore partie de ce haut du panier, et même si ce Come On est un peu tardif (1967) par rapport à l'âge d'or (1964-1966) de ce qu'on appelle «garage rock», il n'en demeure pas moins l'un des joyaux ultimes du rock'n'roll tout court et toutes périodes - et origines - confondues.