02 juillet 2018
Chaleur, Soleil, des mojitos et de la Filou en bouteille, plus pas mal de monde pour les quatre hotties de The Darts et un set plus garage qu'au Roots & Roses, sans prétention mais avec de belles pulsations, et une poignée de chouettes nouveaux titres en prime.. We had a real gooooood time!
The Darts I Wanna Get You Off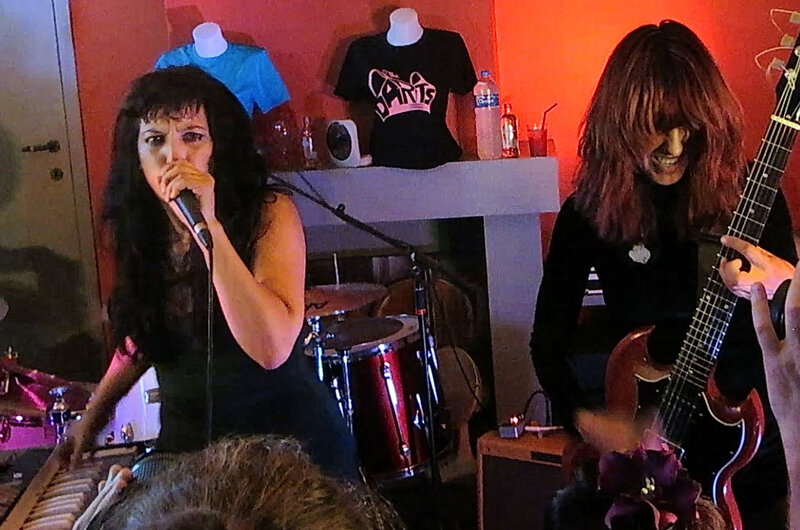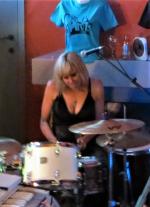 Le Royaume-Uni, fin 1979. Le punk à fait long feu mais en matière de pur rock'n'roll les pubrockers gardent la flamme. The Inmates ont débuté en 1977, justement, à l'initiative de Bill Hurley, leur impressionnant chanteur, par ailleurs fanatique de rythm'n'blues et de soul des bonnes années. Ce The Walk (signé par le grand bluesman Jimmy McCracklin en 1957) est un hit pour le quintet londonien, et, avec le passage sur la télé british qui s'en suit, leur permet de sortir un excellent premier album (First offence) dans la foulée. Excellent comme tous ceux qui ont suivi d'ailleurs, et reposer le diamant sur le sillon d'un de leurs 33trs me met toujours autant en joie..