26 juillet 2018
Les dates de concerts pour septembre et octobre commencent à tomber, et celui-ci risque d'être plus qu'intéressant. The Bonnevilles est un duo nord irlandais basé à Lurgan, à une trentaine de bornes de Belfast, qui balance sans vergogne et depuis une dizaine d'années déjà leur interprétation punk, sombre et primale du blues des collines ressuscité par Fat Possum and co. Cinq albums sous la ceinture, dont Dirty Photographs, fraîchement paru sur Alive Rds, pour patienter jusqu'au gig annoncé à L'Imposture, à Lille, le 4 septembre prochain. See you there.
The Bonnevilles - Dirty Photographs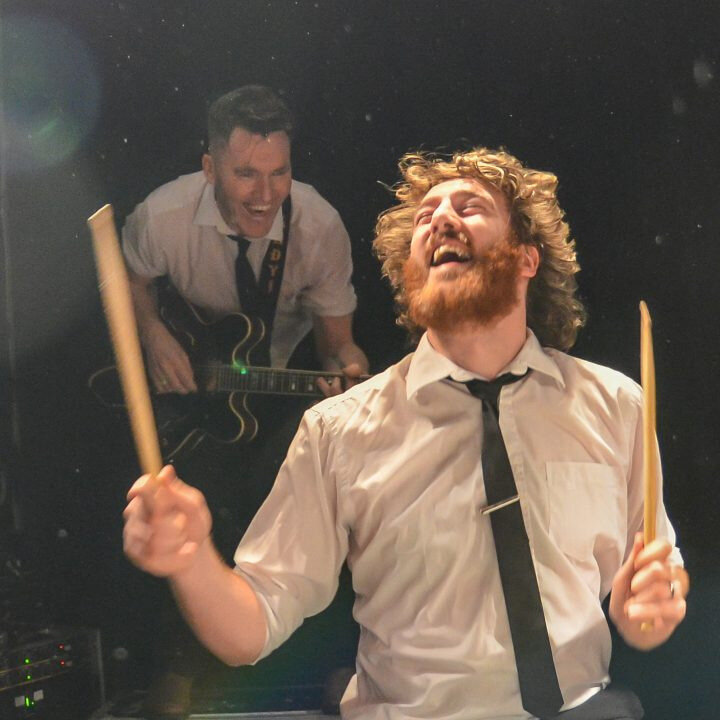 24 juillet 2018
Les festivals d'été battent leur plein et c'est peut-être l'occasion de se replonger dans l'ambiance de l'un des plus emblématiques fests des 60's avec le concert proposé par l'équipe du Roots & Roses ce vendredi 27 juillet au C.C. Lessines, Cour de l'Hôpital Notre Dame à la Rose, à Lessines donc. Ça s'appelle A woodstock Reunite et ce sera l'occasion de se gorger de blues, de soli de guitares héroïques, et de boo-boo-boogie jusqu'au bout de la nuit avec Canned Head, Ten Years After et Guy Verlinde & the Mighty Gators. En attendant, un p'tit retour aux sources avec Canned Heat justement, et l'un de leurs deux hits de l'époque, Going up the Country. Enjoy the trip.
Canned Heat - Going Up The Country
Tous les détails sur le concert ici!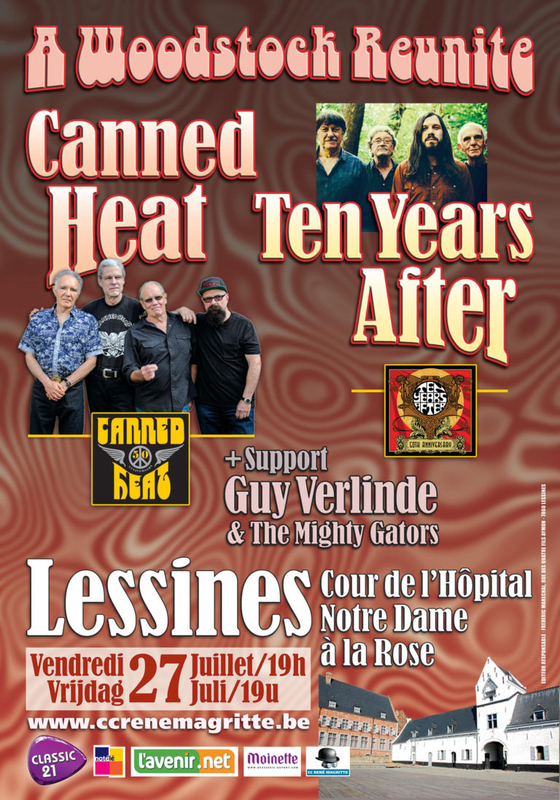 23 juillet 2018
Pour tailler les open roads de l'America du T.W.M.V. de la semaine dernière, quoi de mieux qu'un bon vieux Chevrolet Van, un cassette deck ou un lecteur 8-pistes et le country rock'n'roll Stonien de The Nude Party sortant des hauts-parleurs.. And I wish I had a (better) job pour transformer ce fantasme en réalité, mais en attendant je get my kicks avec cet excellent debut album paru cette année sur New West Rds, après un premier EP en '96. Né en 93 au coeur des Blue Ridge Mountains en Caroline du Nord, ce jeune sextet c'est rapidement forgé un nom - et un sobriquet - grâce leur propension au désapage éclair et néanmoins ludique dès qu'ils prenaient en mains leurs instruments (de musique, hein..) et surtout leur rock'n'roll gorgé de hooks sous influences British Invasion revisitées Southern.
Quelques touches de Surf, de garage, de Jonathan Richman, de ? and the Mysterians, un humour pince-sans-rire et du groove, des supers compos (Records, - "I don't need your love, I just need my records, I don't need your affection, all I need is my bootleg collection" - le meilleur nouveau titre des Rolling Stones de cette année!), bref, on est ravi de la découverte (Merci Ollie!) et on recommande! Enjoy, and drive naked.
The Nude Party - Chevrolet Van
22 juillet 2018
Hey, hey, hey, plus q'un mois avant le meeting nordiste à ne pas louper pour les fans de rockab' et de rock'n'roll, de vintage, d'Americana et de tout ce qui tourne autour, et en ce qui me concerne, pour le toujours aussi kewl car show de la Place du 73ème organisé par hotrod.be, une belle sélection de caisses modifiées tous styles confondus avec depuis plusieurs années déjà la garantie de découvrir des nouveaux projets, des imports récents, ou des stars de magasines spécialisés! Et en plus cette année, la tête d'affiche de la grande scène place du Beffroi n'est autre que l'excellentissime J.D. McPherson, que j'avais loupé l'hiver dernier en Belgique.. Yeah, kool...
JD McPherson - Lucky Penny
J.D. McPherson - North Side Gal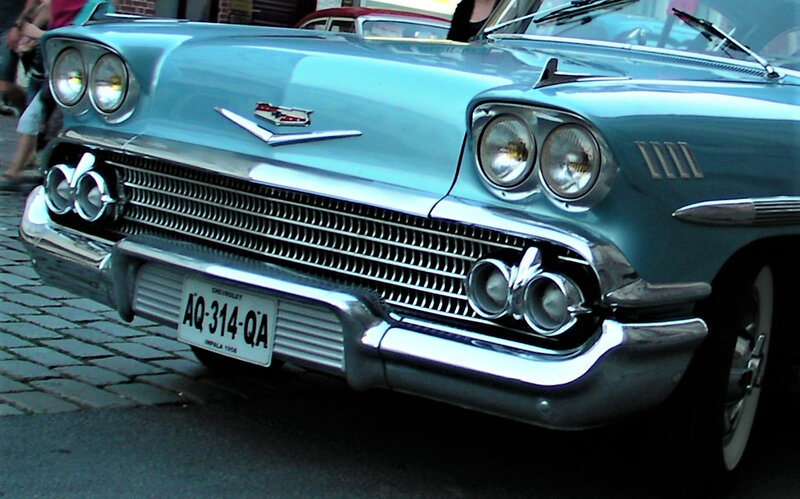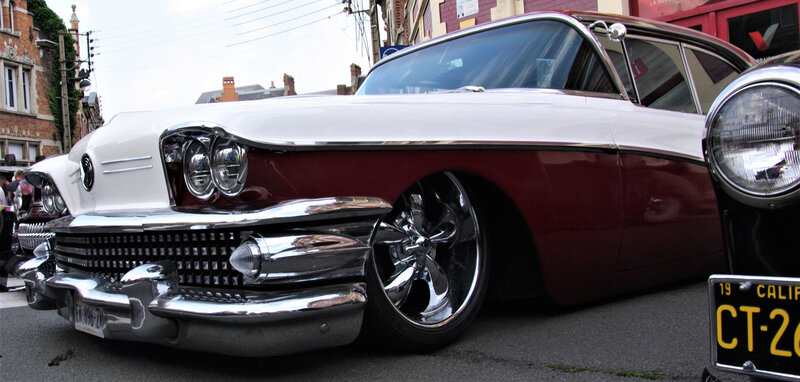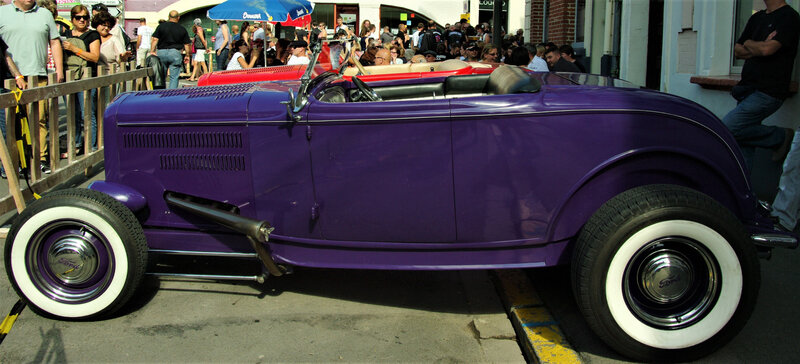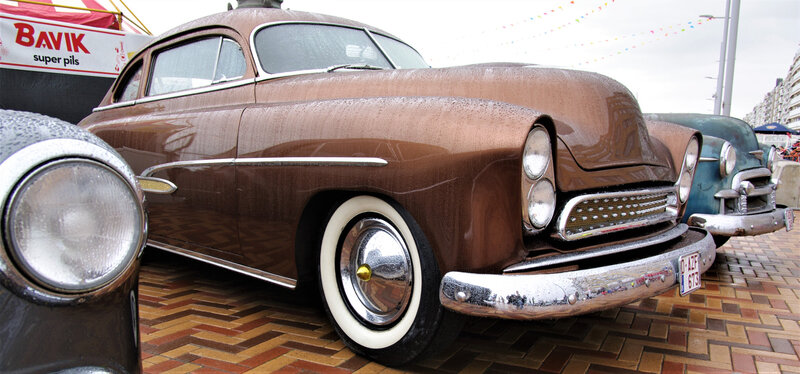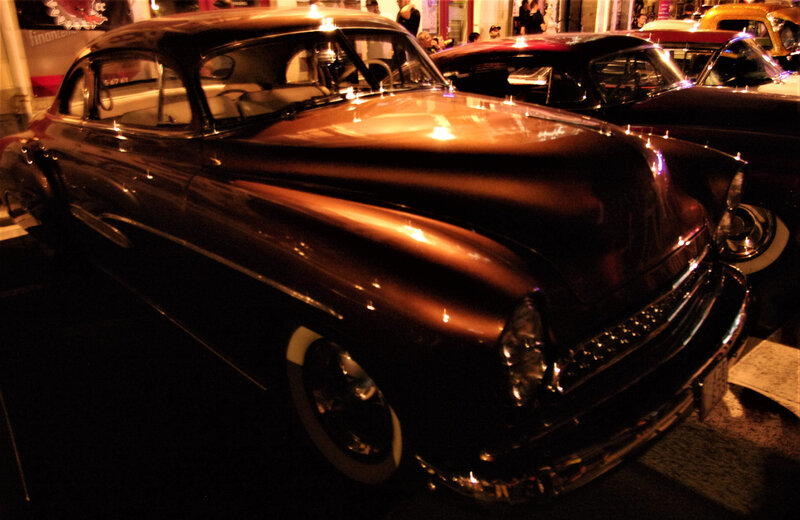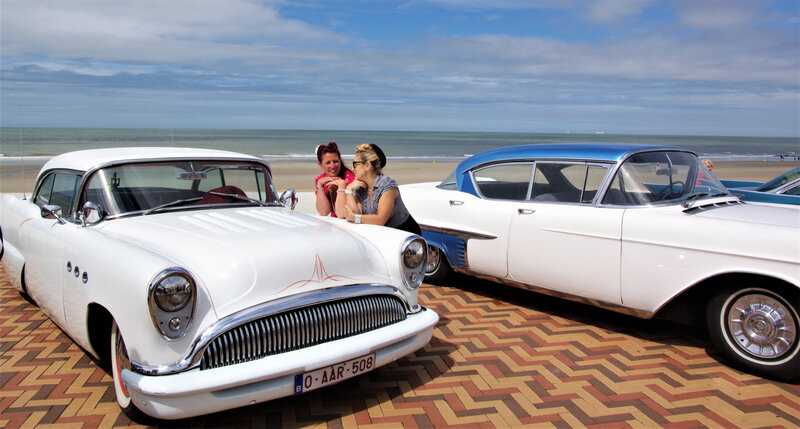 La troisième édition du Rétro Sur Mer de Wenduine se déroulera quant à elle le 27, 28 et 29 juillet prochain. L'occasion de se faire un kool trip back to les bonnes décennies pour le côté vintage, market and co, et surtout d'aller reluquer du hot rod, de la kustom car et des belles américaines classiques alignées le long de la digue, face à la Mer du Nord, en deux spots bien distincts (bonne idée), un espace dédié au pré-'64 et un autre regroupant les caisses de 1964 à 1975.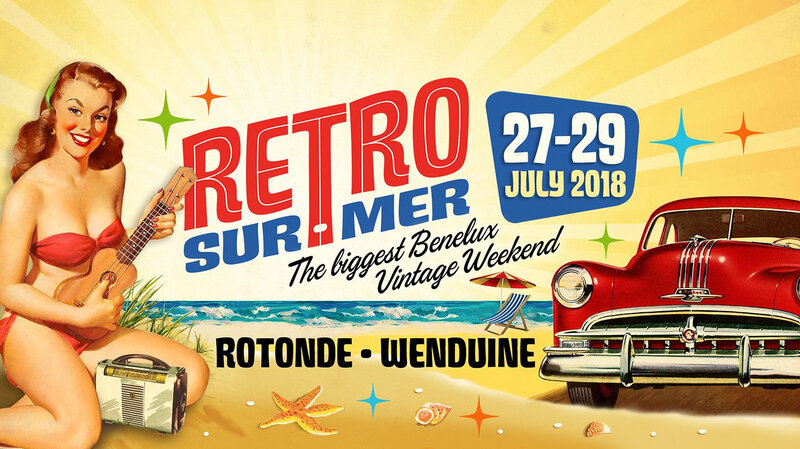 Alors bien sûr il y a un paquet d'autres meetings à découvrir en ce moment dans la région, mais ces deux-là me tiennent particulièrement à coeur, so check 'em out if you can!
17 juillet 2018
1985 fut une GRANDE année pour le rock'n'roll !!! Un exemple (de plus..)? State Of Our Nation, deuxième album de The Long Ryders et l'un des classiques oubliés de la décennie. Allez hop, on retourne à la recherche des fameux explorateurs cartographes avec Sid Griffin et son gang, et on enjoy the ride..
The Long Ryders - Looking for Lewis and Clark
16 juillet 2018
Une nouvelle chanson de Rosemary Standley? Eh non, même si la ressemblance est troublante, il s'agit d'un titre issu du nouvel album (Everywhere I go) de Cicada Rhythm, jeune duo/trio folkrock d'Atlanta, Georgia, chanté ici par la moitié féminine du combo, Andrea DeMarcus. Un groupe qui s'appelle Le Rythme des Cigales et qui célèbre la route américaine, ça incite à descendre vers votre sud préféré toutes vitres baissées, non? Will do..
Cicada Rhythm - America's Open Roads
14 juillet 2018
Loose Gravel fut l'éphémère groupe monté par le guitariste Mike Wilhelm, entre The Charlatans, le groupe pionnier du psychédélique San Fransiscain dans la deuxième moitié des sixties, et son passage par les Flamin' Groovies dans les 70's. Frisco Band est le seul single du trio paru de leur vivant, en 1975, et j'avais d'abord flashé sur la pochette du EP 4 titres 30cm réédité par Fan Club, le sous-label de New Rose Rds sur lequel il était sorti en '84. La première parution sur Fan Club, en fait, avec un Mike Wilhelm en version biker d'époque posant fièrement sur sa Matchless 650 chopperisée.. Still love it.
Loose Gravel - Frisco Band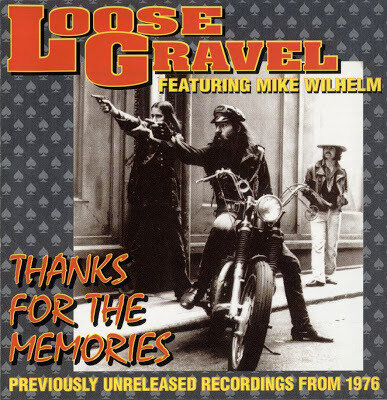 10 juillet 2018
L'un de ces fabuleux 45trs de rhythm'n'blues des 50's et des 60's qui ont fait le bonheur des DJs belges de la scène Popcorn, cousine de la Northern Soul britannique, dans les 70's, et qu'on retrouve aujourd'hui sur un paquet de compilations toutes aussi excitantes les unes que les autres, grâce au super boulot de labels comme Jazzman Rds. Bruce Cloud était californien et ce My Book est la b-side un peu novelty tune mais bien groovy quand même de son premier single sorti en 1962. Enjoy..
07 juillet 2018
Et seulement ce vendredi soir pour moi cette année, mais tout de même un aperçu de ces trois jours de rock'n'roll intense à Gierle, au nord d'Anvers. Voici donc juste pour le fun quelques vidéos et photos (pourries - toujours pas récupéré de camera digne de ce nom, et mon pauvre petit Canon de poche est bien limité..), en attendant d'y passer le weekend complet l'année prochaine. Enjoy quand même.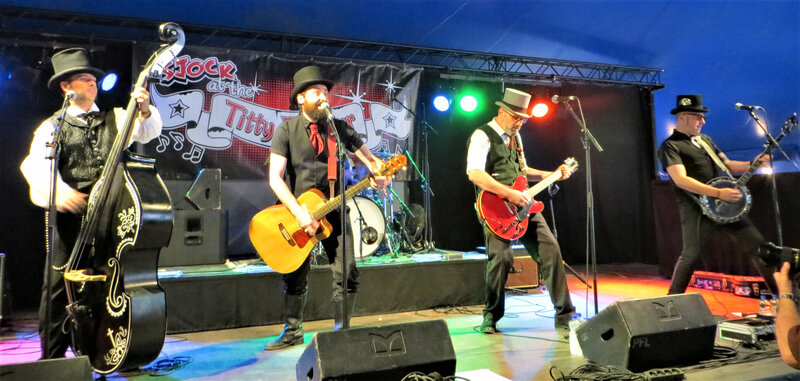 MC50 - Kick out the Jams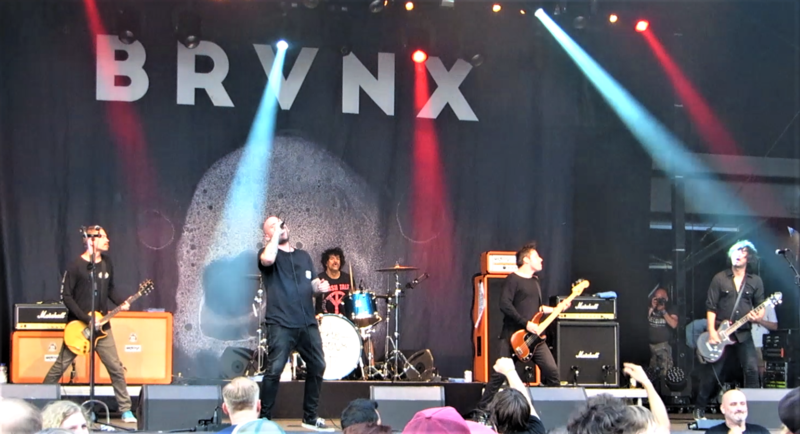 The Bronx - "We're gonna have some fuckin' fun, Sjock Festival!!!!!!"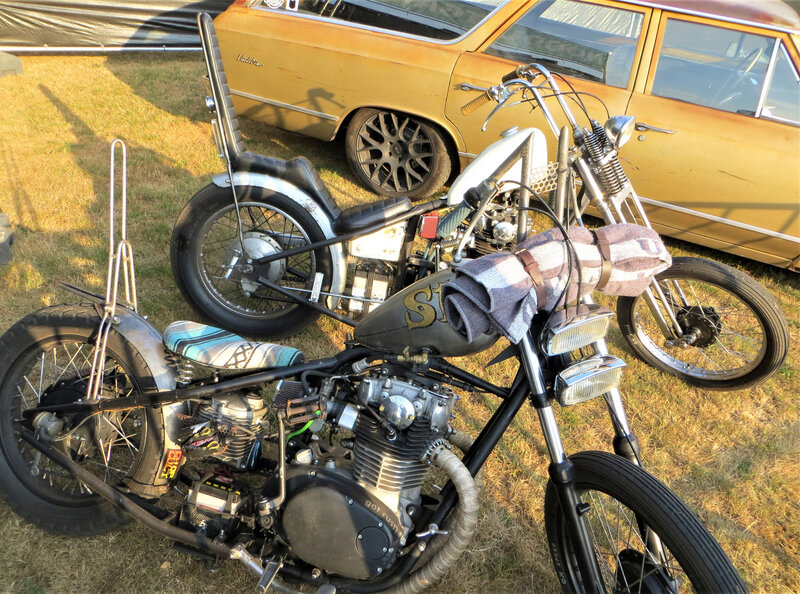 03 juillet 2018
L'original du titre repris hier par The Inmates, écrit et enregistré par Jimmy McCracklin en 1958 pour Checker Rds, l'un des sous-labels de Chess à Chicago. Ce single fut l'un des gros hits dans les charts pop et rythmn'n'blues durant l'année '58, et l'un des nombreux succès de James David Walker Jr. (de son vrai nom) qui enregistra plus de 30 albums tout au long de sa longue et prolifique carrière, jusque dans les 90s. Take a walk and enjoy.
Jimmy McCracklin - The Walk