30 octobre 2018
1968. Après quelques années à avoir accompagné des pointures comme Tina Turner et James Brown, Linda Lyndell tente de se lancer en solo via deux singles sur Stax/Volt. Le premier 7" fait flop mais le second, What a Man, cartonne dans les charts R&B. Mais Linda est blanche, et, bien que ça n'ait jamais posé aucun problème quand elle était gamine et qu'elle chantait le gospel indifféremment dans les églises noires et blanches, son succès déplait au Klu Klux Klan local et la Linda finit par renoncer à sa carrière sous la menace et les pressions diverses. Dommage pour elle, reste cette super soulful piste qui se glisse encore sans soucis dans toute bonne mixtape aujourd'hui. Enjoy.
Linda Lyndell - What a Man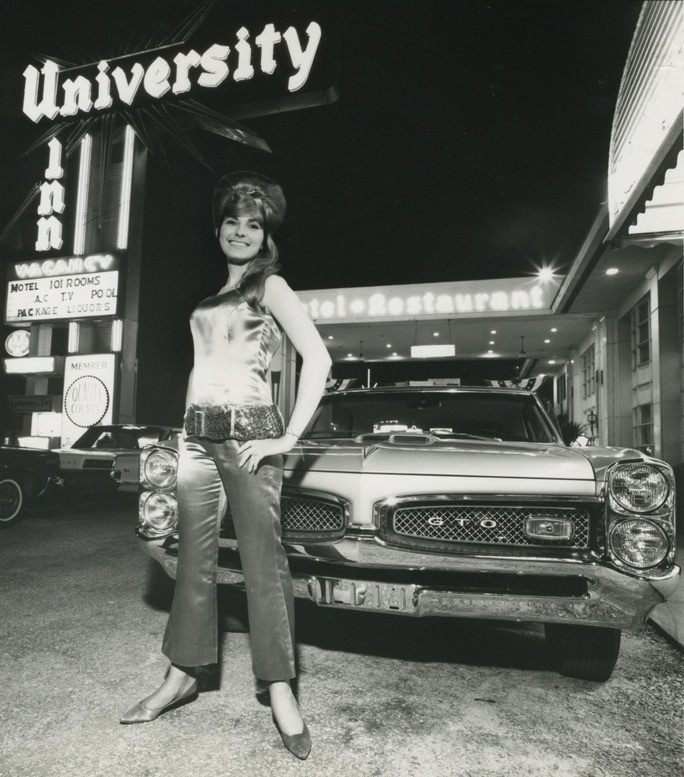 29 octobre 2018
Et donc je réécoute The Many Moods of Ben Vaughn (le podcast d'il y a deux semaines - excellent, comme d'hab'), et je re-craque comme à chaque fois sur le Jolene de Dolly Parton, un de mes all-time favourites de la miss, publié en 1973 en single et sur l'album du même nom, et qui a connu une nouvelle jeunesse début 2000 grâce aux reprises live et studio des White Stripes. Un titre qui à chaque fois me fait irrésistiblement penser au Ne me quitte pas de Jacques Brel, tant la peur panique d'être définitivement abandonné(e) par l'être aimé transparaît dans les paroles des deux chansons, même si l'approche et le traitement sont bien sûr radicalement différents. Dolly supplie sa flamboyante rivale de ne pas lui piquer son homme, Brel supplie sa femme de ne pas le laisser, et les deux personnages oublient leur amour propre et abandonnent toute dignité et toute retenue pour supplier et supplier encore.. Sublime.
En bonus la cover des 'Stripes en version live hardcore et une autre perle signée Dolly Parton, Joshua, live en 71 au Grand Ole Opry, pour le plaisir des oreilles et des yeux..ah! les costards de Porter Wagoner et de son band, et la choucroute blonde ultra-laquée de Dolly! Lovely.
Dolly Parton - Jolene
The White Stripes - Jolene
27 octobre 2018
Il y a trente ans on gueulait "Arras needs geetarz!" dans les micros de Radio PFM, et il semble que le message ait été passé d'une génération à l'autre dans la capitale de l'Artois. White Trash Bang Gang sera en concert à l'Imposture, à Lille, le 16 novembre prochain. Short shorts en jean à frange recommandés (pour les hommes).
White Trash Bang Gang - J'aime ta frange
26 octobre 2018
Spell "Swamp Rock"?
Easy: Tony. Joe. White.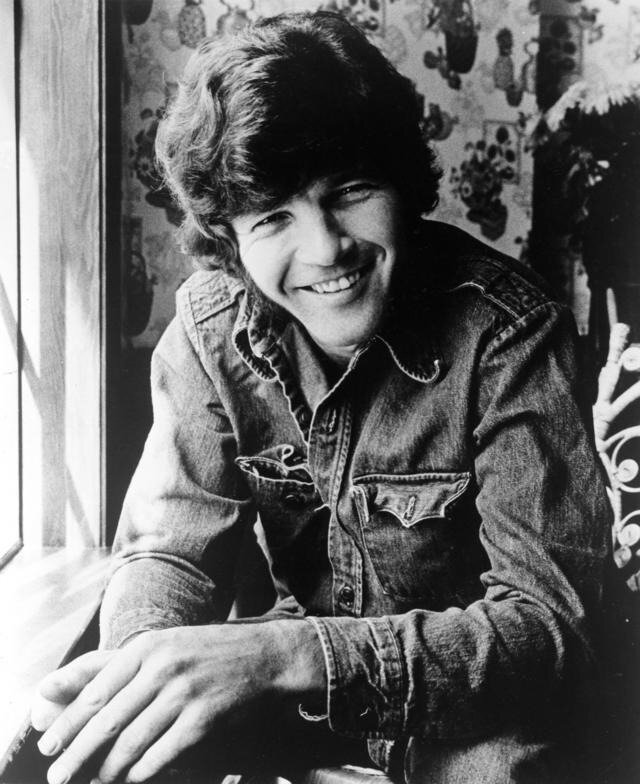 25 octobre 2018
Un trio qui envoie une power pop nerveuse, accrocheuse et classiquement intemporelle? The Nerves, Baby! Mais aussi Les Concordes, sémillant combo franco-belge from Bruxelles / Toulouse / Marseilles, auteur d'un très bon debut-lp (Carrément Peut-être, sorti début mars) tout à fait à la hauteur de ses modèles, et qui sera en concert ce samedi soir au DIY Café à Lille. Some real kool clean fun for a Saturday nite, ain't it?
Les Concordes - The kid's growin' in me
23 octobre 2018
Demain soir au ciné L'Univers, Lille, une projection de Black Power Mixtape 1967-1975, le montage réalisé par Göran Hugo Olsson en 2011 des rushes tournés à l'époque par une équipe de journalistes suédois, en immersion dans les différents mouvements des droits civiques issus de la communauté noire américaine. Et bien sûr, toujours l'expo Power To The People, autour du travail du photographe Stephen Shames, qui cotoya à l'époque les membres du Black Panther Party For Self-Defense, tout autant gratuite et jusqu'au 6 janvier prochain, à la Maison Folies Moulins.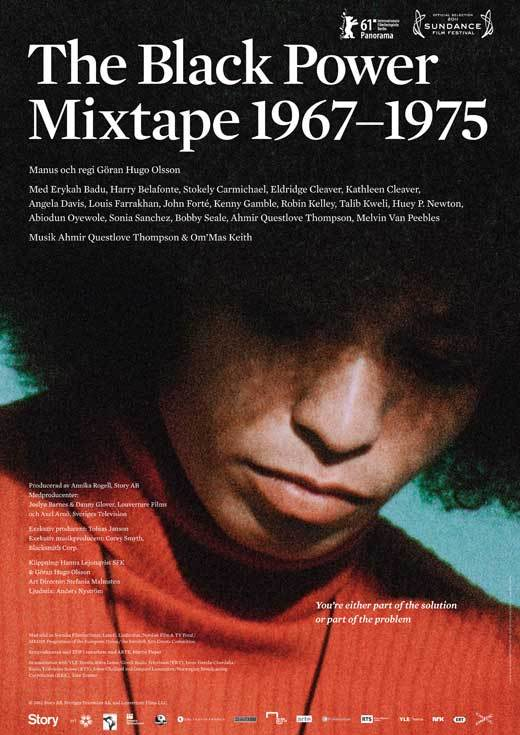 Uhhh... Haww... Let's get Funkee with thee mighty Johnny Cameron et ses Camerons, et leur single sur Atlantic daté de 1969, une rareté parmi les nombreuses perles de l'époque compilées avec soin et gourmandise sur le fabuleux coffret What it is! Funky Soul & Rare Grooves!!! paru sur Rhino il y a douze ans. Enjoy the Groove.
Johnny Cameron & The Camerons - Funky John
22 octobre 2018
Seasick Steve a déjà vécu plusieurs vies riches en rebondissements: hobo / tramp / bum de sa Californie natale au Tennessee, busker (musicien de rue) à Paris, bricoleur de guitares et de diddley bows improbables, storyteller goguenard un peu partout, puis star des médias britanniques, il a aussi depuis 2006 pondu une huitaine d'albums tout à fait dignes d'intérêt, swamp trash back-to-the-roots rock'n'roll blues, extra special quality. Love that guy.
Actuellement en tournée en Europe pour la promo de Can U Cook?, son nouvel effort, avec un passage à Bruxelles le 23 novembre prochain, au Cirque Royal.
Seasick Steve - Down On The Farm
Sea Sick Steve - Diddley Bo
21 octobre 2018
Un retour sur le meeting de fin Août à Béthune, avec une première série de caisses autour desquelles j'aurais bien aimé tourner un peu plus, mais il y avait tellement d'engins intéressants dispersés en ville ce weekend qu'on ne savait pas toujours où donner de la tête.. Un long tri dans mes clichés et voici donc une sélection de pretty cool cars & trucks, tous styles confondus. Enjoy.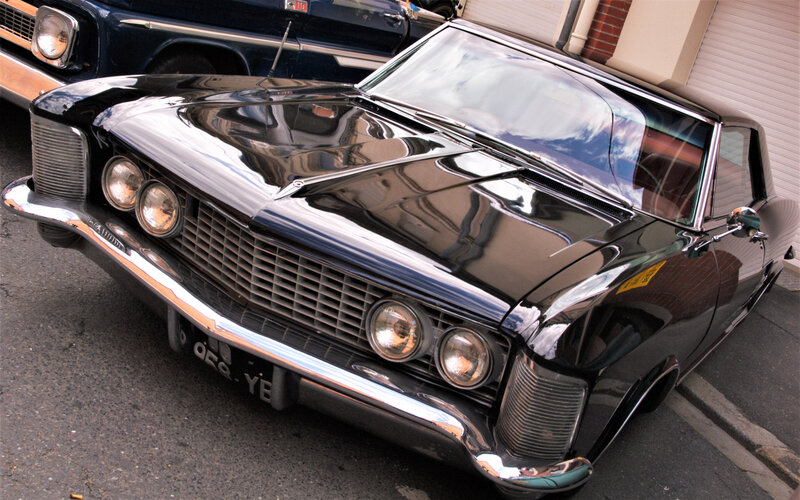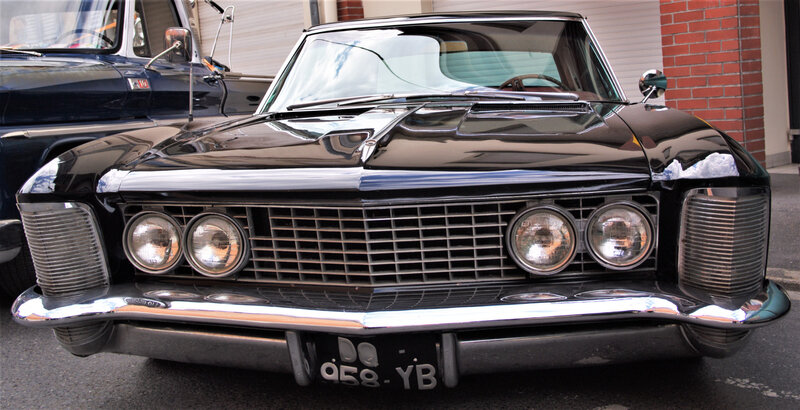 Cette belle Buick Riviera de '63 était tapie entre deux pickups chevy, sagement posée sur ses airbags. Les Chevies C-10 des sixties sont quant à eux toujours aussi populaires, même en version stock, patinés et semblant sortis tout droit du chantier ou du ranch, après une rude journée de boulot.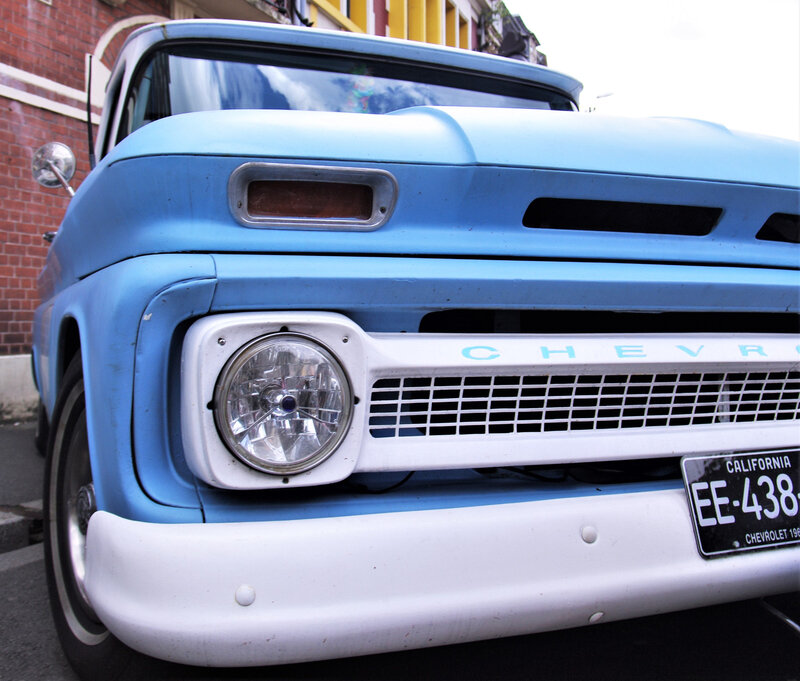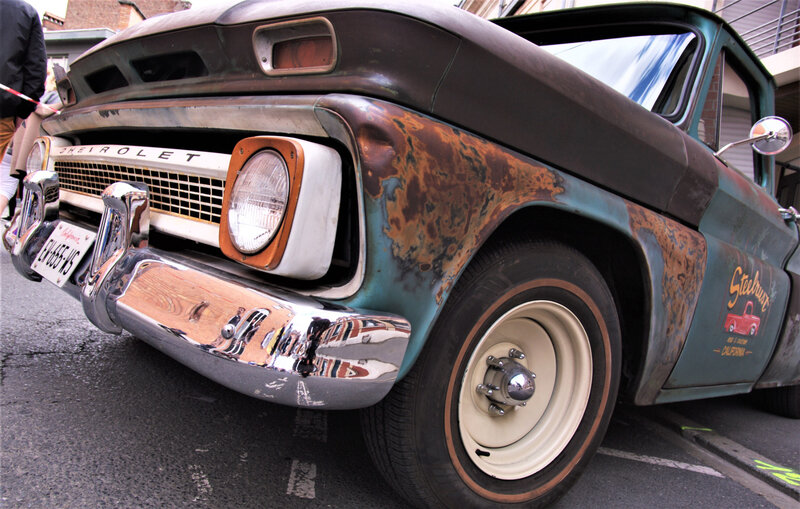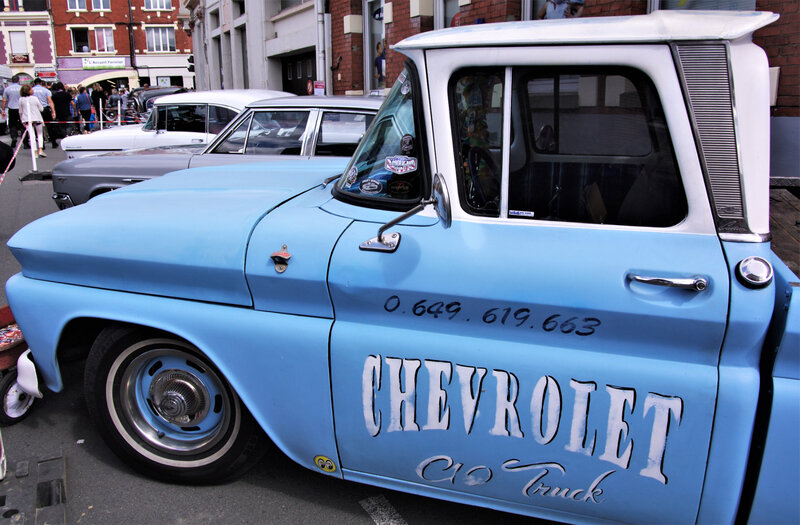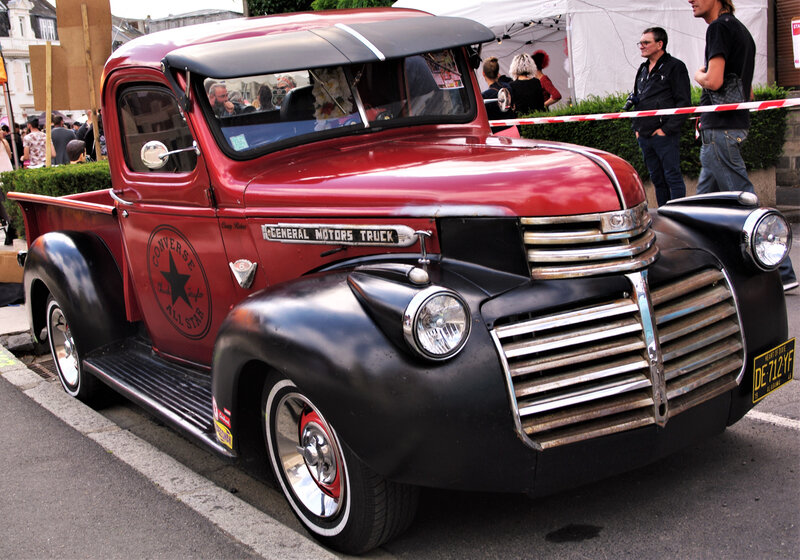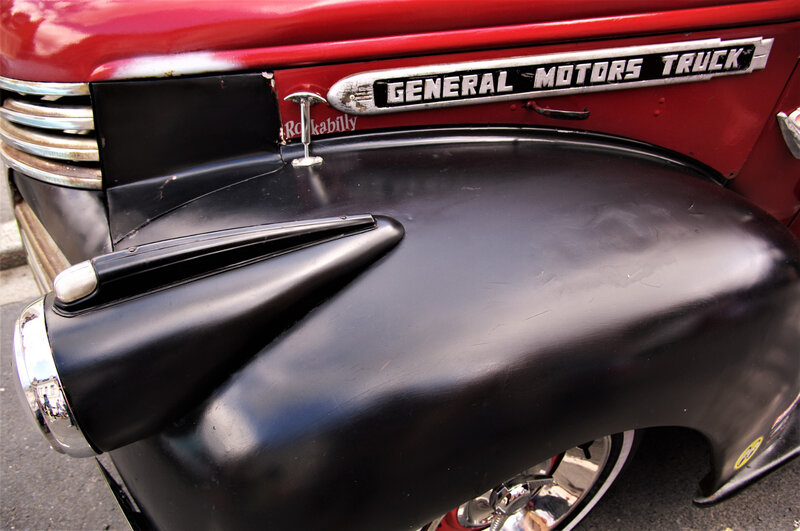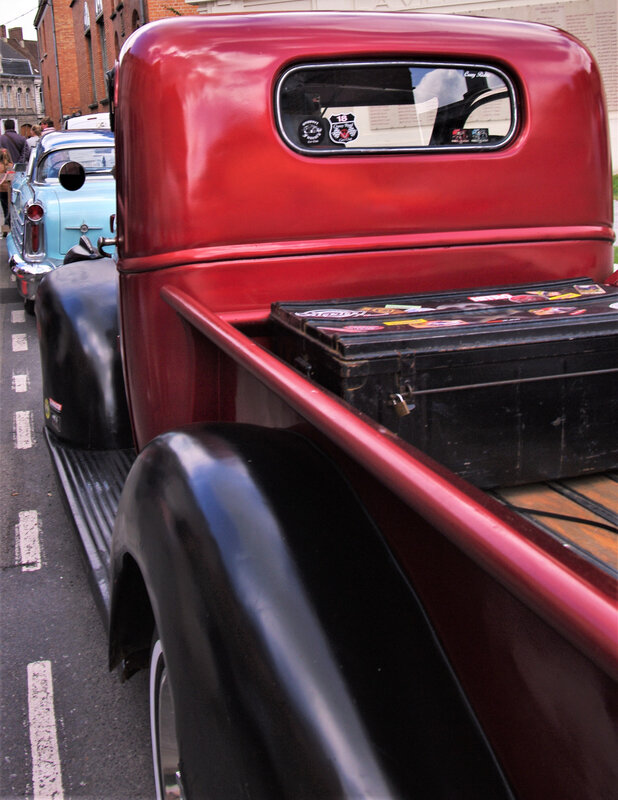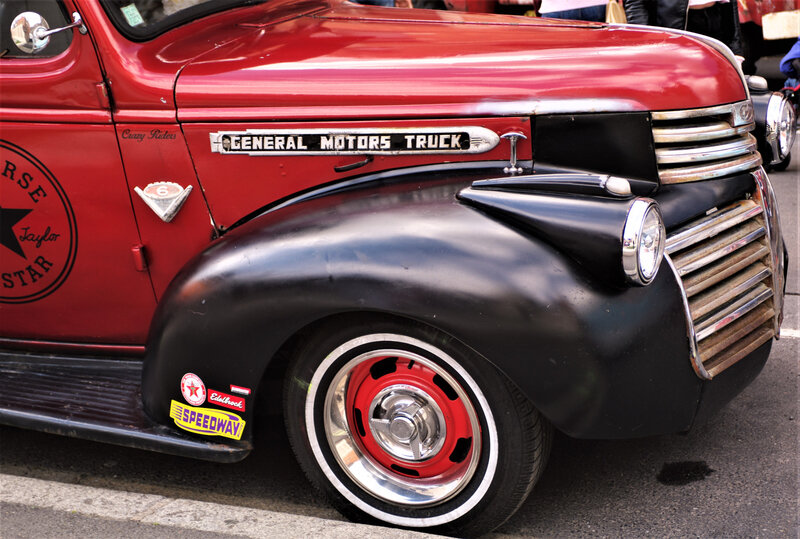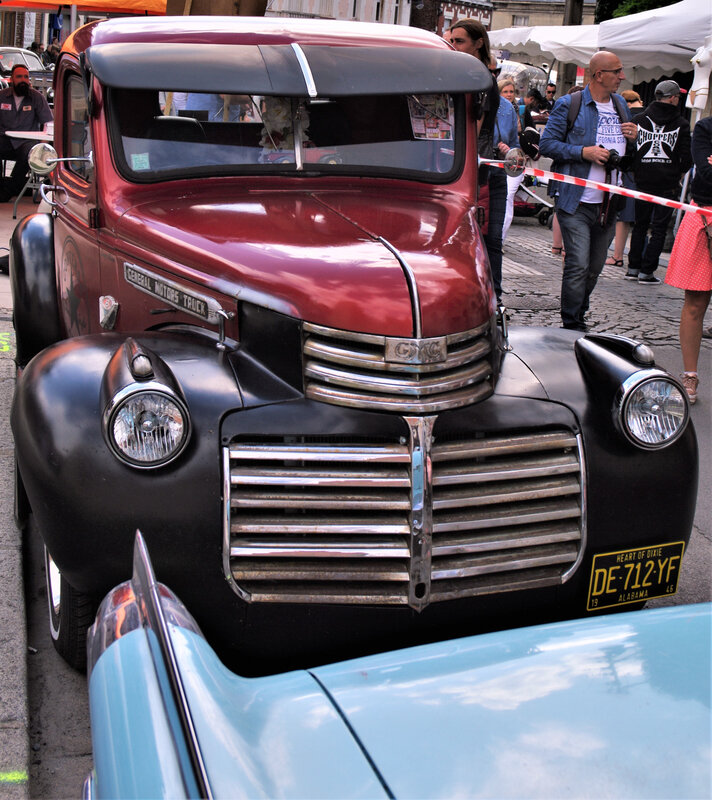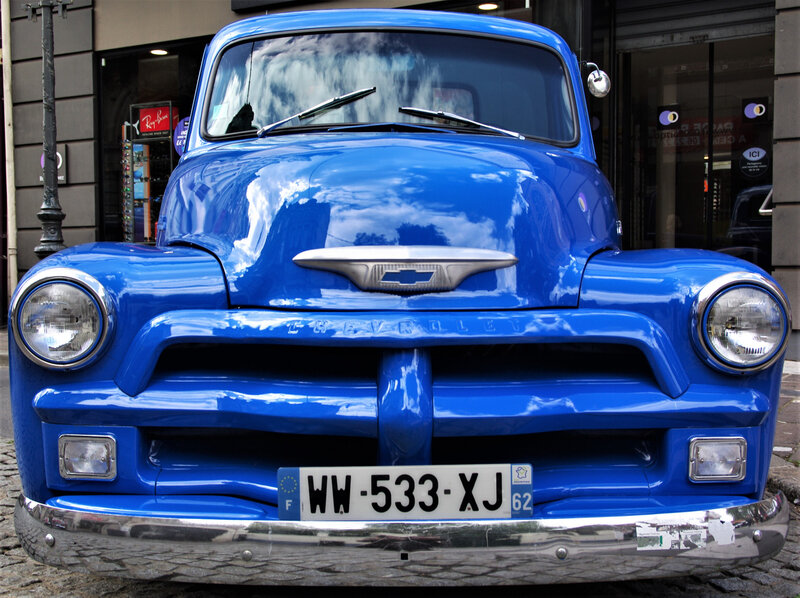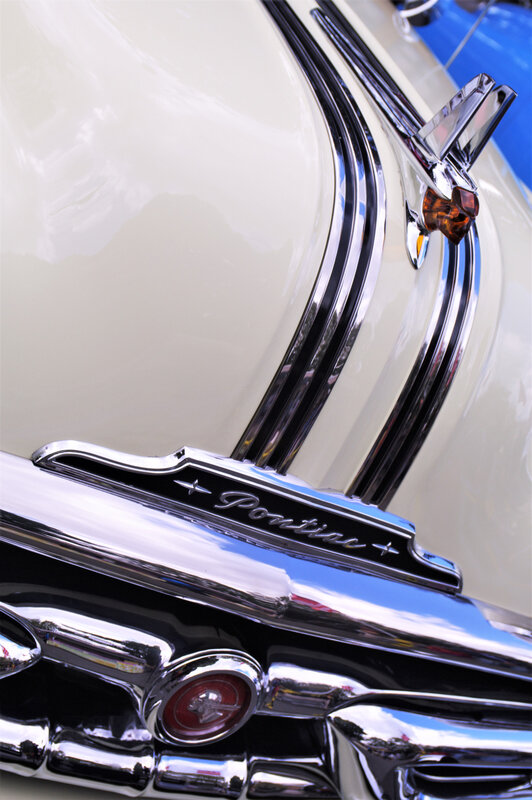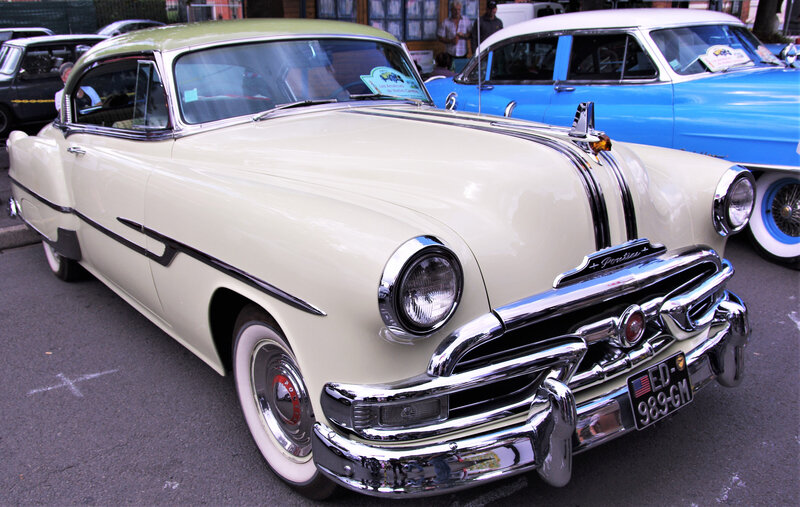 Pickups GM ou chevy des fifties, Pontiac Catalina '53 et Peugeot 203 stock et bicolores, et hot rod pickup façon early 1940's ingénieusement bricolé autour d'une cellule de torpedo Citroën B10/12 se cotoyaient sur les places de la ville.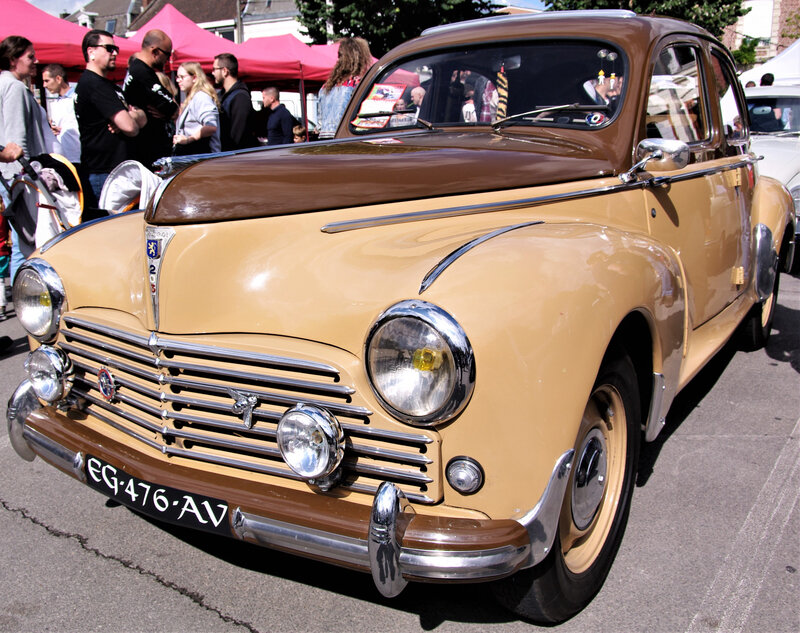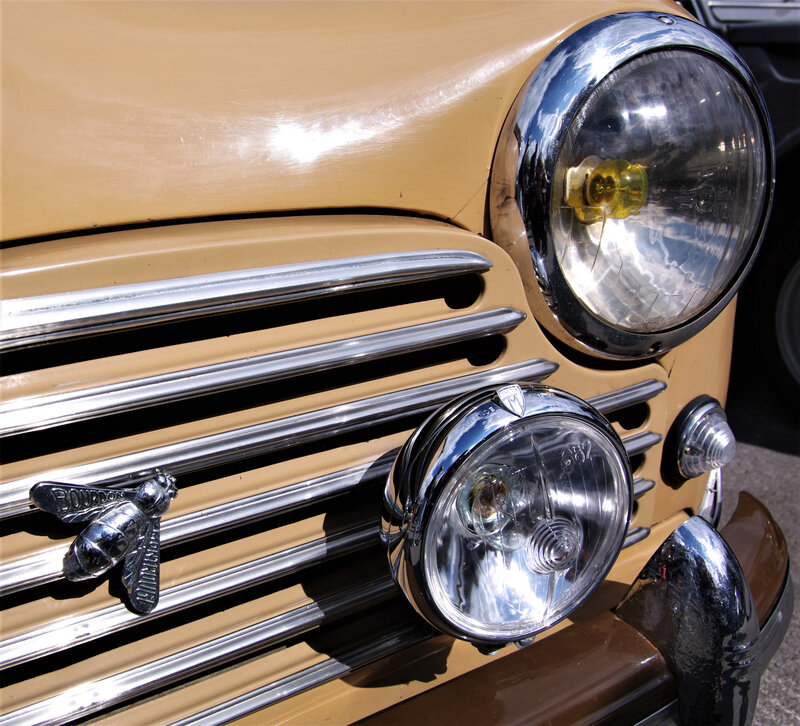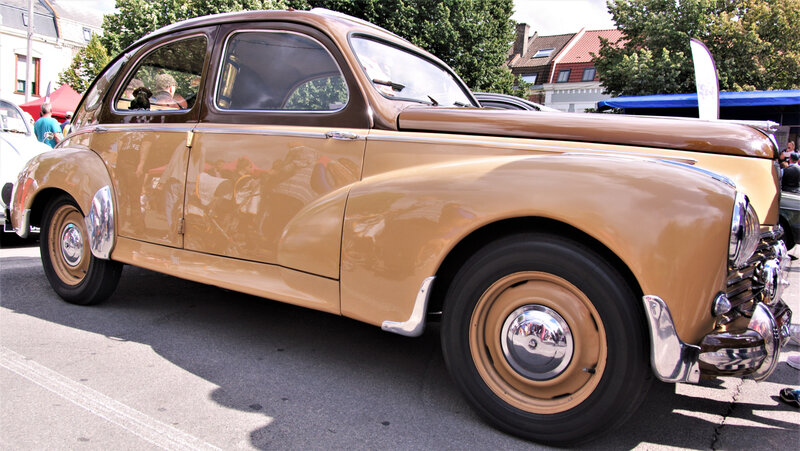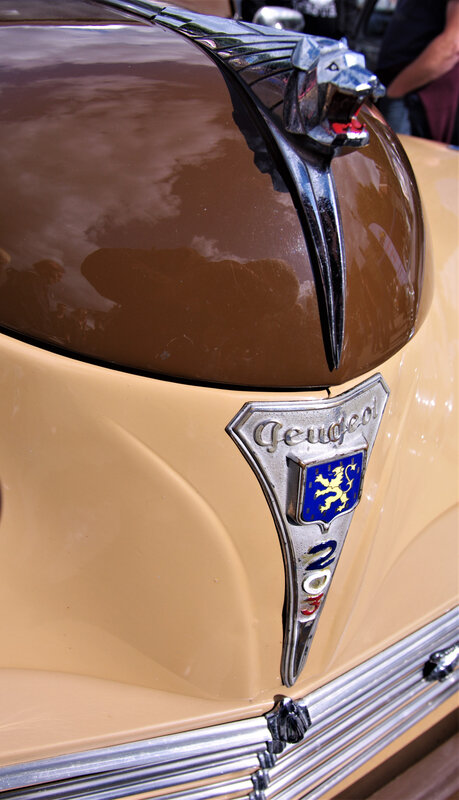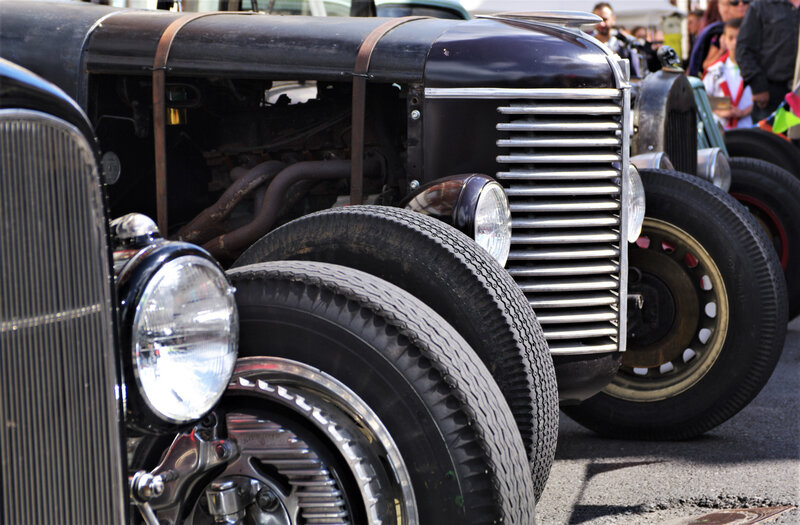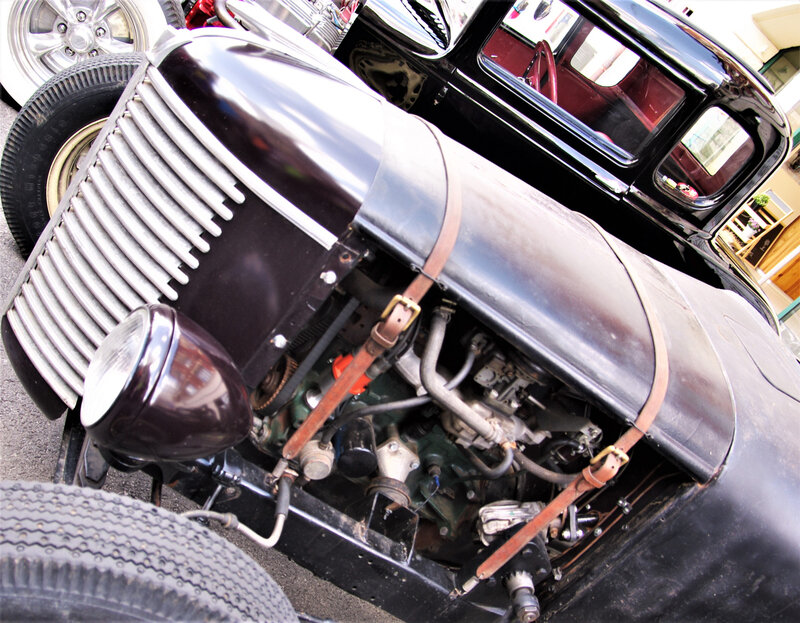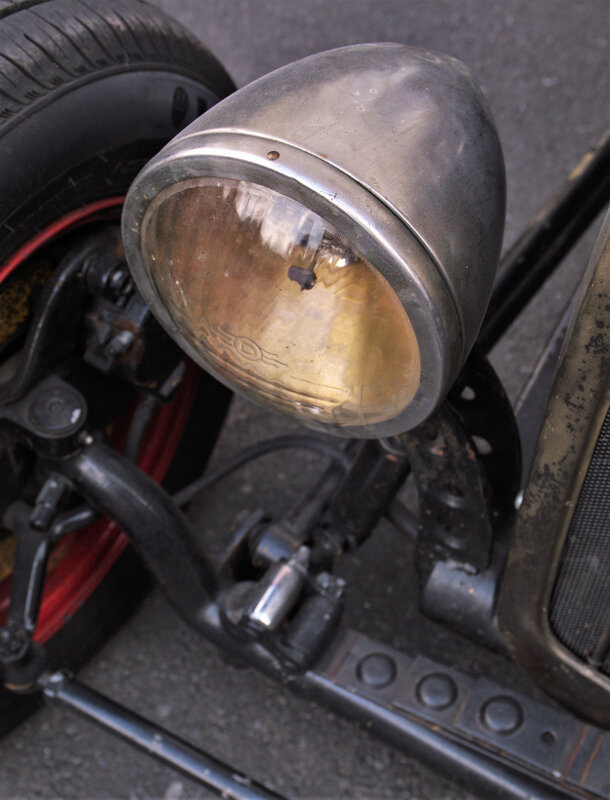 20 octobre 2018
Yo! C'est le weekend et on a commencé très fort ce vendredi soir à Lessines avec le glam punk rock'n'roll couillu poilu pailleté, straight out of Wallifornia, de Romano Nervoso, nos héros italiano-belges de La Louvière actuellement en pleine promo de leur nouvel et excellent album, le joliment intitulé I don't trust anybody who doesn't like rock'n'roll, une kool collection de toons impeccablement addictives, à la croisée des chemins du glam 70's le plus fun, du meilleur punkrock de la même décennie, et des soundtracks spaghetti western des 60's pour la touche transalpine (en fait je viens de taper "translapine", ça doit être un lapsus du doigt inspiré par le sex appeal démoniaque et le côté "je fuck tout ce qui bouge sans lâcher mon micro" du frontman Giacomo Panarisi..). American Dream (superbe bombinette au refrain aussi immédiatement addictif qu'un combo Prosecco / Lasagna Di Funghi) et Meet the 300 Sicilians (émouvant hommage ennio-morriconesque à tous ces ritals immigrés qui sont venus bosser dans le nord de l'Europe au siècle dernier) sont déjà des hits internationaux dans mon salon, et le reste du lp est bien parti pour s'incruster sur la platine et dans l'auto-radio. Hey, au fait les parisiens!, ils seront au Gibus à la soirée Glamarama le samedi 17 novembre prochain! Be There or Va Fan Culo!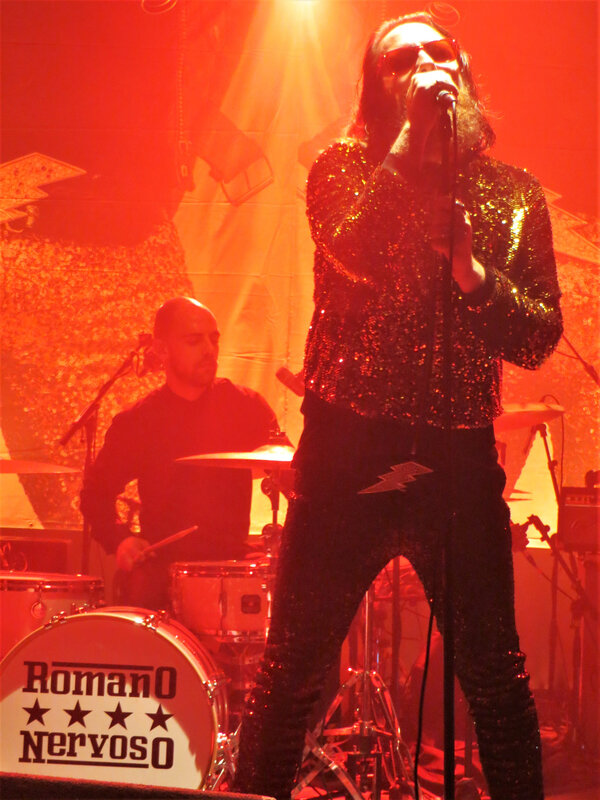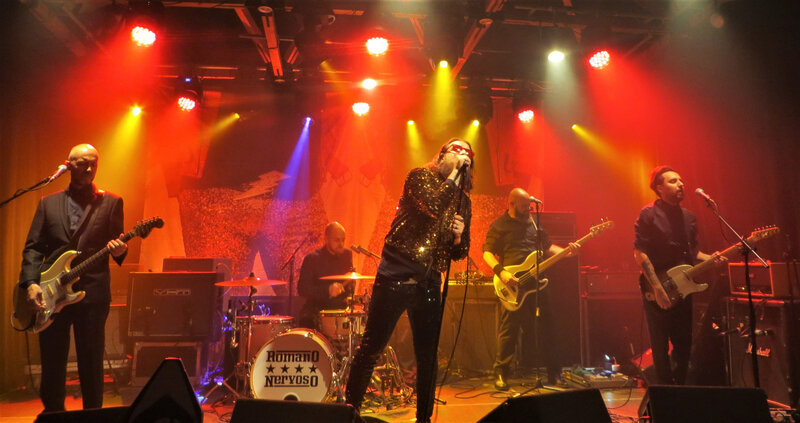 Romano Nervoso - Superstar + Blues is the Teacher