18 décembre 2018
Wilko Johnson, l'homme qui transforme les Telecasters en Spitfires de la RAF, et ses Solid Senders, avec leur dernier single paru en 1981. En bonus, la version originale de 1959 par Johnny Otis, plus un autre killer cover signée par les Spellbinders en 1965 sur leur seul et unique single. Enjoy.
Wilko Johnson's Solid Senders - Casting My Spell On You
Johnny Otis - Castin' My Spell
The Spellbinders - Casting my Spell
17 décembre 2018
Sharp. Stylés. Survoltés. The Jam en 1977 à Manchester, In the City. Enjoy.
15 décembre 2018
Click on the pix!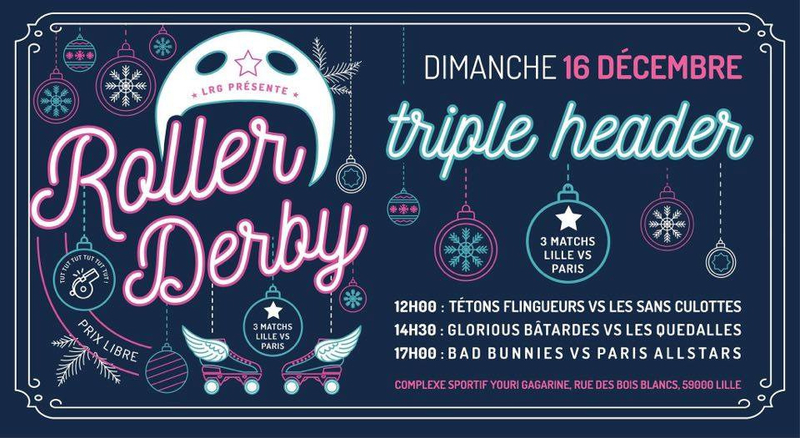 Un p'tit tour ce matin au Missouri, en 1973, sur les traces des Ozark Mountain Daredevils et de leur premier self-titled lp. Deux titres, le Southern rocker If you wanna get to heaven, et le très sautillant et agricole Chicken Train. Cluck, Cluck, Cluck.
Ozark Mountain Daredevils - Chicken Train
Ozark Mountain Daredevils - If You Wanna Get To Heaven
11 décembre 2018
D'une addiction à l'autre, après l'Orgasm Addict des Buzzcocks hier, le Television Addict des Victims aujourd'hui, un single fondateur de la scène punk australienne par le premier groupe de Dave Faulkner et James Baker, futurs membres fondateurs des mighty Hoodoo Gurus. Texte cinglant et punkrock'n'roll de haute volée, et le talent de songwriter de Dave Faulkner déjà évident. Enjoy.
The Victims - Television Addict
10 décembre 2018
R.I.P. Pete Shelley, fondateur, songwriter, et chanteur-guitariste des Buzzcocks, seminal combo mancunien qui, de 1976 à 1980, associa de façon magistrale concision punk et hooks power pop. La compilation Singles Going Steady est toujours un must absolu.
Buzzcocks - What do I get
Buzzcocks - Orgasm Addict
08 décembre 2018
On y sera pas, mais ce soir il y a au moins deux concerts dignes d'intérêt dans la région. Tout d'abord, deux groupes qu'on a beaucoup apprécié sur scène ces derniers mois, Theo Lawrence & The Hearts et The Limboos, à la Manufacture, à Saint Quentin; et aussi The Asphalt Tuaregs (le dernier projet en date du veterano de la scène Punk R'n'R Havraise François Lebas (Fixed-Up, Backsliders), avec Les belges de The Nervous Shakes et un tribute band à Doctor Feelgood, Oil City Band, au bar Le Communal, à St Léger. Be There or be malade comme un chien, mais c'est moins bien.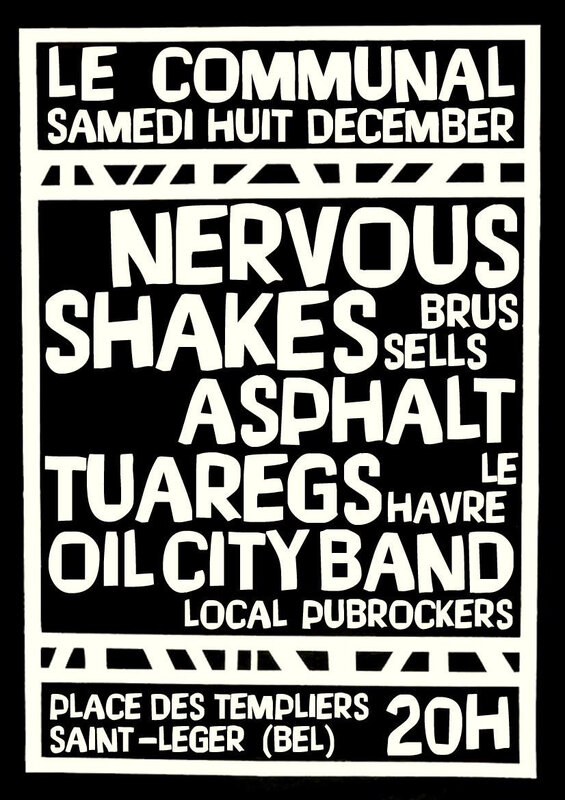 02 décembre 2018
Peter Zaremba. Keith Streng. Ken Fox. Bill Milhizer. Mine de rien ces quatre-là incarnent à eux seuls plus de quarante ans d'amour inconditionnel du Rock'n'Roll, dans sa version la plus fun, la plus insouciante, la plus débridée, la plus ridiculement sublime! Et même si les quatre new-yorkais ne sont plus des teenagers depuis belle lurette, leur enthousiasme intact emporte toujours tout sur son passage, surtout lorsqu'ils se lâchent dans leur éco-système naturel, à dimension humaine mais propice aux danses collectives les plus improbables, comme la salle du C.C. René Magritte de Lessines.. Love these guys.
Fleshtones @ CCR Magritte, Lessines, hier soir.
Fleshtones @ CCR Magritte, Lessines, Sat. December 1st, 2018
Un p'tit mot sur la perf des Glücks, le jeune duo ostendais qui bonifie en vieillissant mais reste aussi explosivement instable que la caisse de nitroglycérine posée au bord du gouffre auquel leur garage punkcore fait toujours penser. Faut juste jouer un poil moins fort, les gars, vous ne perdrez rien en efficacité et mon vieux camcorder vous en sera infiniment reconnaissant..
The Glücks @ CCR Magritte, Lessines, Sat. December 1st, 2018
01 décembre 2018
Photographier une série de portraits de personnalités régionales et r'n'r, c'était l'objectif du photographe arrageois Patrick Devresse pour cette exposition photographique qui sera (gratuitement) visible chez Big Star, à Arras, dans les jours qui viennent. Vernissage vendredi 8 décembre prochain, à partir de 18h. Un petit échantillon ci-dessous avec ce beau cliché de Hervé Loison, a.k.a. Jake Calypso.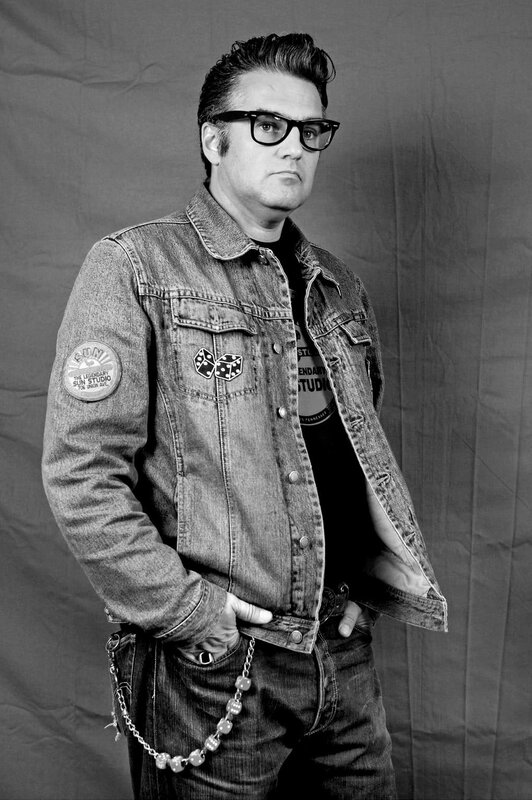 Jeff Gordon a accompagné Brenda Lee dans les sixties, et sûrement fait un tas d'autres choses notables, mais pour ce samedi matin je recommande - surtout si votre semaine a été aussi chargée que la mienne - un passage en boucle de cet instro, face-B du seul single de Jeff Gordon & The Summits, daté de Mars 1962. La face-A, une très originale relecture du Peter Gunn d'Henry Mancini, vaut aussi le coup d'oreille. Enjoy.
Jeff Gordon And The Summits - Freeway