31 mars 2019
Pas mal, pas mal du tout les deux premiers épisodes du reboot 2019 de la mythique série télé The Twilight Zone (La quatrième dimension en France), qui m'avait complètement terrorisé / captivé / fasciné quand j'étais gamin (et ado, grâce à Temps X!). Un redémarrage à la fois très contemporain et très respectueux du concept original imaginé par le génial Rod Serling à la fin des fifties, sous la houlette du talentueux Jordan Peele (le scénariste réalisateur derrière le déjà-culte film d'horreur / pamphlet politique Get Out sorti il y a deux ans).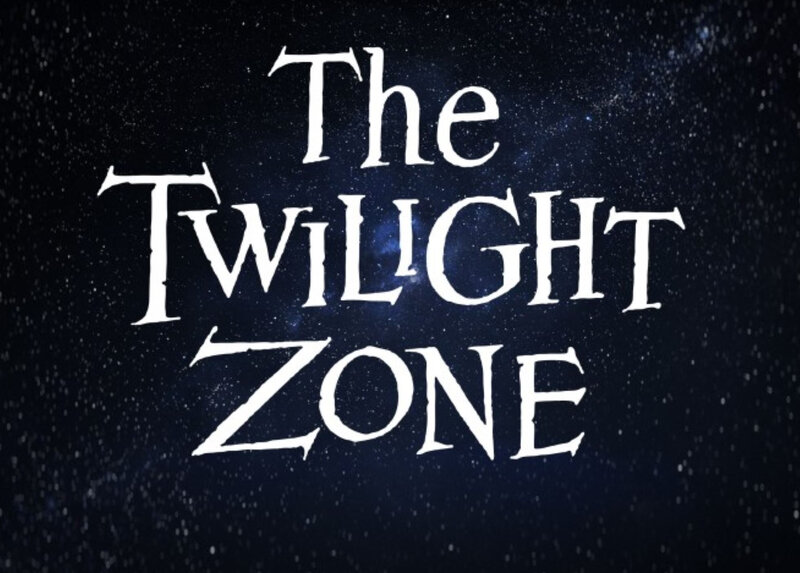 The Twilight Zone 2019 - Extended Trailer
Adam Scott, l'acteur principal de la nouvelle version d'un des épisodes les plus marquants de la série originale, Nightmare at 20.000 feet, était présent hier à SériesMania pour répondre aux questions de Renan Cros (Cinemateaser.com, Pop Pop Pop/France Inter) et du public entre la diffusion en avant-première mondiale des deux premiers épisodes de cette nouvelle mouture, qui débutte demain lundi aux USA. Pas de programmation sur les chaînes françaises pour l'instant..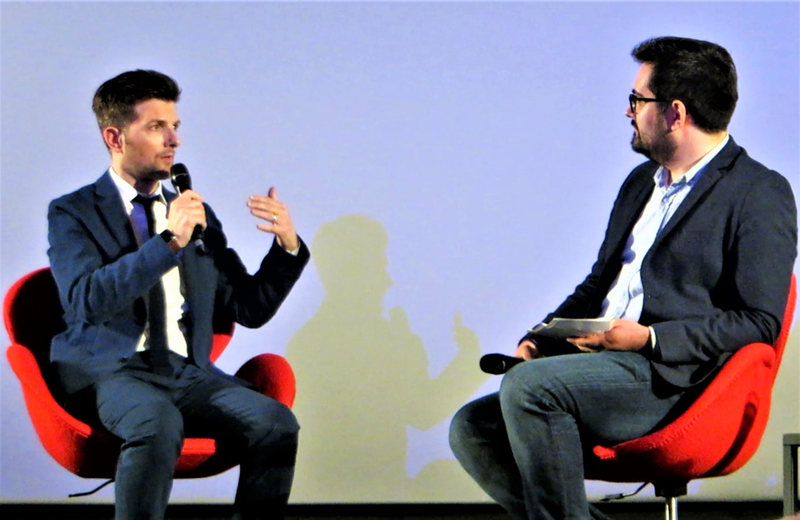 30 mars 2019
Kickin' Out The Jams ce matin avec un titre récent de The Strains, un bon combo de la Motor City. Punk rawk basique à la Humpers / Electric Frankenstein and co, et surtout une chouette vidéo, hommage à leur ville et à tous ceux et celles qui ont contribué à forger la légende Motown, des usines de Dearborn au 2648, West Grand Boulevard. Enjoy.
The Strains - Detroit City (No Love, No Pity)
26 mars 2019
Bon, c'est l'hécatombe en ce moment.. RIP Scott Walker, a.k.a. Scott Engel.. un extrait de son quatrième album solo, Scott 4, et un p'tit clin d'oeil à ses débuts de bassiste de surf pré-teen idol en 1963, because I'm in a surf music mood these days et parce que c'est Tonic Tuesday, tout de même!
Scott Walker - The Old Man's Back Again (Dedicated To The Neo-Stalinist Regime)
Scott Engel - Devil Surfer
25 mars 2019
En plein festival SériesMania ce weekend, quelques belles découvertes déjà, mais je me disais que ça faisait quand même un bon moment que je n'avais pas eu un choc sériephile à la hauteur de Breaking Bad, la fameuse série en cinq saisons (2008 - 2013) de Vince Gilligan, featuring Brian Cranston dans le rôle (de sa vie?) de Walter White, prof de chimie qui a plus ou moins raté sa vie et qui, atteint d'un cancer foudroyant, se transforme en redoutable fabriquant-dealer de métamphétamine pour subvenir aux besoins de sa famille.
J'avais vraiment craqué sur cette série là en particulier, et j'ai encore un souvenir ému de la toute dernière scène du tout dernier épisode, quand Walter rend l'âme et que le Baby Blue de Badfinger démarre.. Rarement l'adéquation entre les paroles d'une chanson, la chanson elle-même, et l'utilisation de celle-ci à un moment-clé - le premier couplet résumant en quelques mots toute l'intrigue - n'avait été aussi parfaite. Un coup de maître de Thomas Golubic, le Music Supervisor de la série à l'époque!
Badfinger - Baby Blue
23 mars 2019
RIP Zephire André Williams, Black Godfather & Sugahdaddee de toute la scène blues punk de ces vingt dernières années ET progéniteur, depuis les fifties et les sex-teaz, du R&B salace et libidineux le plus jouissif, ET co-auteur du killer hit Shake A Tail Feather propulsé au sommet par Ike & Tina Turner! On est pas prêt d'oublier tes costards flamboyants et ta bonhommie chaleureuse, man!
Andre Williams - Agile Mobile and Hostile
Andre Williams - Jail Bait
Andre Williams - Lookin' Down At You, Lookin' Up At Me
Andre Williams - Sweet Little Pussycat
18 mars 2019
Dick Dale, en 1993, avec Nitro, la piste qui ouvre son album solo Tribal Thunder. Enjoy.
17 mars 2019
The King of the Surf Guitar.
A hot rod, a chopper, a surfboard, a soulmate, the sound of Dick Dale, and the endless summer..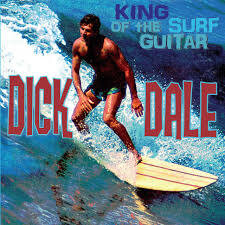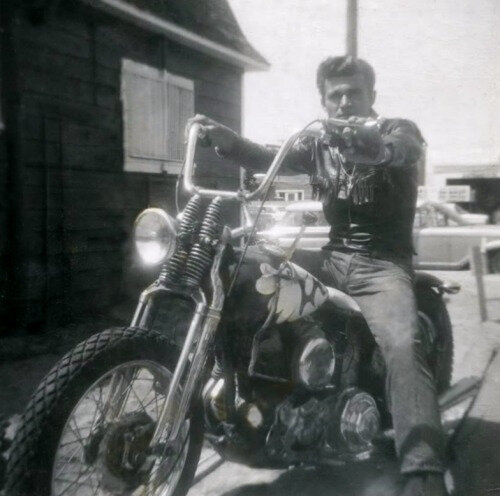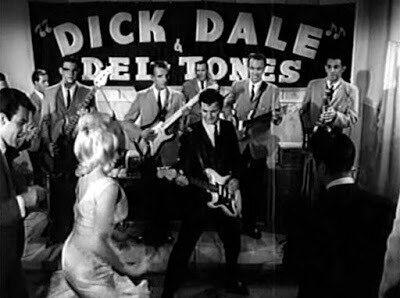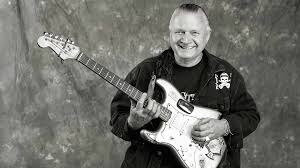 Encore une petite quinzaine de jours pour profiter de l'expo Vivian Maier à Paris, à la gallerie Les Douches. Une occasion de voir de près ses clichés en couleur et d'apprécier une fois de plus son humour distancié et sa maîtrise de la composition, incluant notamment dans la série The Color Work les détails colorés qui tuent..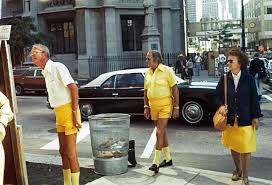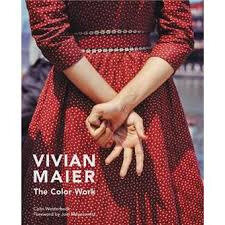 16 mars 2019
j'ai découvert ce Pretty Please via la killer cover de Redd Kross sur leur album de 1996, Show World. Le gang des frangins McDonald l'avait repris des Dickies (autre grand groupe oublié - on en reparle bientôt). The Dickies avaient légèrement modifié le titre et en avait pondu une version speedo-ramonesque tout à fait réjouissante en '83, sur leur Stukas Over Disneyland le bien-nommé. l'original signé The Quick (Los Angeles, 1974-1978, un album est une poignée de singles et EP's) datant quant à lui de 1978, est depuis devenu une classique power-pop incontournable - surtout le samedi matin pour démarrer le weekend. Enjoy.
The Quick - Pretty Please
The Dickies - Pretty Please Me
Redd Kross - Pretty Please Me
12 mars 2019
Des fois, j'aime bien me promener dans le noir, en pleine nuit, un grand couteau de boucher à la main, de la cuisine à la chambre, en écoutant le Night of the Sadist / Night of the Phantom de Larry & The Blue Notes, ou des covers bien senties de ce classique Back From The Grave garage-punker psychokiller paru en en 1965, face B de l'un des quatre singles enregistrés par ce combo de Fort Worth, Texas.
Des fois, je massacre une tartine et un bout de filet mignon, et après je retourne me coucher.
Et je dors.
Bien.
Larry & The Blue Notes - Night Of The Sadist
Larry & Blue Notes - Night Of The Phantom
Zuma - Night of The Sadist
The Nazis From Mars - Night Of The Phantom