30 novembre 2019
Entre les deux versions - l'originale soulful et syncopée à souhait signée Aretha Franklin (face B du fameux single Respect également présente sur le dixième album de la Queen of Soul, I Never Loved a Man the Way I Love You, paru en 1967) - et la cover swingin' sixties survitaminée propulsée par l'Hammond B3 de Brian Auger et par le chant puissant de Julie Driscoll, mon coeur ne balance même pas. Non, le seul truc qui remue, c'est mon postérieur, en rythme (& blues) siouplaît! Impossible de résister au groove trépidant de cette perle co-écrite par la Franklin elle-même et par le fameux saxophoniste, session man, songwriter et producteur King Curtis. Enjoy.
Aretha Franklin - Save me
Brian Auger, Julie Driscoll & The Trinity - Save Me
26 novembre 2019
1963. Lonnie Mack sort son premier album, The Wham of That Memphis Man, et cartonne d'entrée avec deux instrumentaux innovants et bien pêchus, Memphis et Wham! Le premier, enregistré presque par hasard à la fin d'une session de travail en studio au sein du backing band des Charmaines, un trio vocal féminin de R'n'B basé à Cincinnati, emprunte un mémorable riff de guitare à Chuck Berry, et le second balance un solo qui fera date, posant par la même les fontamentaux du blues rock à venir. Enjoy.
Lonnie Mack - Memphis
25 novembre 2019
Des fois tu te lamentes parce que tu trouves qu'aujourd'hui, tu as bien du mal à tomber sur un disque qui tient la route du début à la fin, et tu te consoles avec les deux ou trois ou quatre titres qui sortent du lot sur le lp d'un nouveau combo prometteur que tu as pourtant envie d'aimer en entier. Et puis, paf, comme ça d'un seul coup tu mets les mains sur un long-jeu qui ne comporte absolument aucun filler, dans lequel chaque titre fait mouche d'une manière ou d'une autre, et ou tout te touche, de la production à l'écriture, de la voix aux influences reventiquées - ou pas.
C'est le cas de ce Sauce Piquante, second album paru il y quelques semaines du franco-canadien Theo Lawrence, qui nous avait bien séduit sur scène en première partie de Gaspard Royant, au Poche à Béthune l'année dernière, et qui revient sans ses Hearts avec un album d'une efficacité et d'une maturité remarquable. Les influences (de Roy Orbison à Gene Clark, de Doug Sahm au Everly Brothers, du Tex Mex au country-folk à la musique cajun,..) affleurent sans jamais parasiter l'interprétation, et les compos sont d'une qualité impressionnante.
Un exemple via le Prairie Fire ci-dessous, et aussi ma piste favorite, ce Petit Coeur qui à chaque écoute me téléporte direct auprès de ma Jolee Blond', à Bayou Teche, au bord de l'Atchafalaya River! Magique.
Theo Lawrence - Prairie Fire
Theo Lawrence - Petit cœur
23 novembre 2019
Deux albums seulement - le premier paru en 1968, The Fantastic Expedition of Dillard & Clark, le second, Through The Morning, Through The Night, l'année suivante - ont suffit à garantir à cet éphémère combo californien monté par Gene Clark, l'ex-membre fondateur des Byrds et par le bluegrass banjo player Doug Dillard, le statut de groupe culte pour tous les amateurs de country folk et d'Americana. Il a quarante ans, j'avais flashé sur la fabuleuse pochette du premier lp, aujourd'hui je passe celui-ci en boucle depuis ce matin.. un parfait soundtrack pour le p'tit déj tardif pendant que le crachin tombe et que le ciel devient de plus en plus gris.
Après le split du groupe, Clark entamera une carrière solo, Dillard retournera dans le circuit roots/bluegrass, et le guitariste / bassiste Bernie Leadon ira rejoindre les Flying Burrito Brothers avant de co-fonder les Eagles.
Dillard & Clark - Why Not Your Baby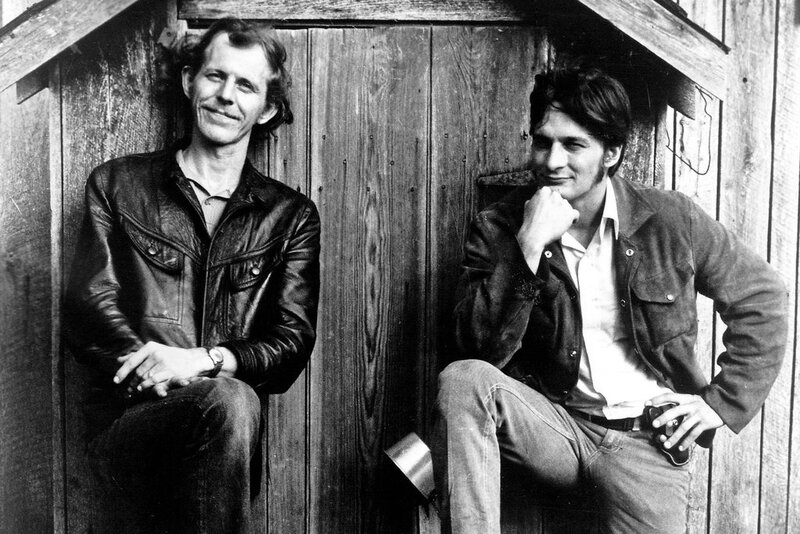 Doug Dillard & Gene Clark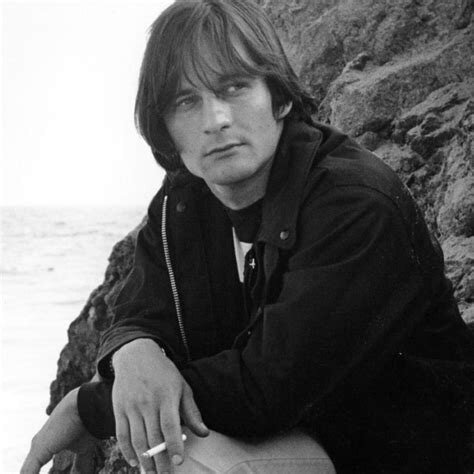 Gene Clark
Dillard & Clatk - Something's Wrong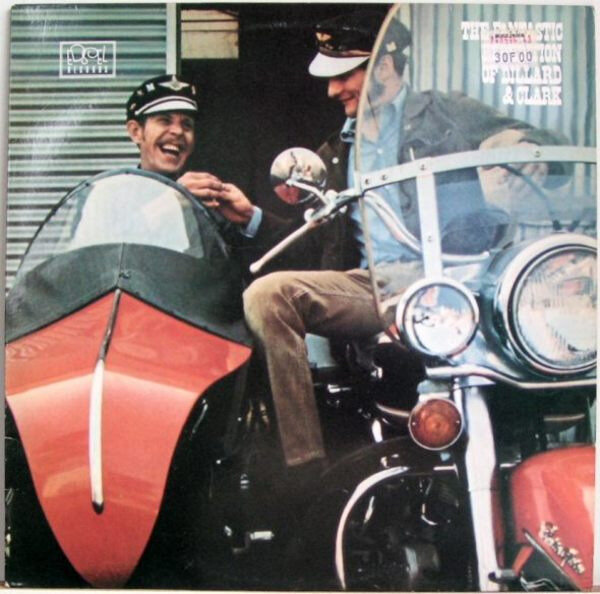 19 novembre 2019
Ils sont jeunes, ils sont chevelus, ils sont néerlandais, ils font du garage rock teinté 60's et leurs compos, disponibles sur leur tout frais premier lp qui vient juste de paraître (Don't You Want to Know..) tiennent parfaitement la route, sans prétention mais avec le groove et la niaque qui vont bien. Ils s'appellent The Tambles et on les aiment déjà beaucoup dans R.K.T. Check 'em Out!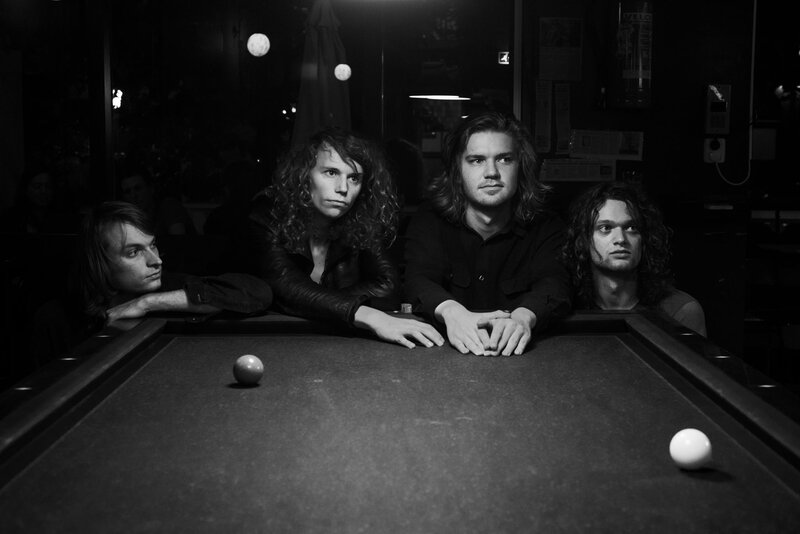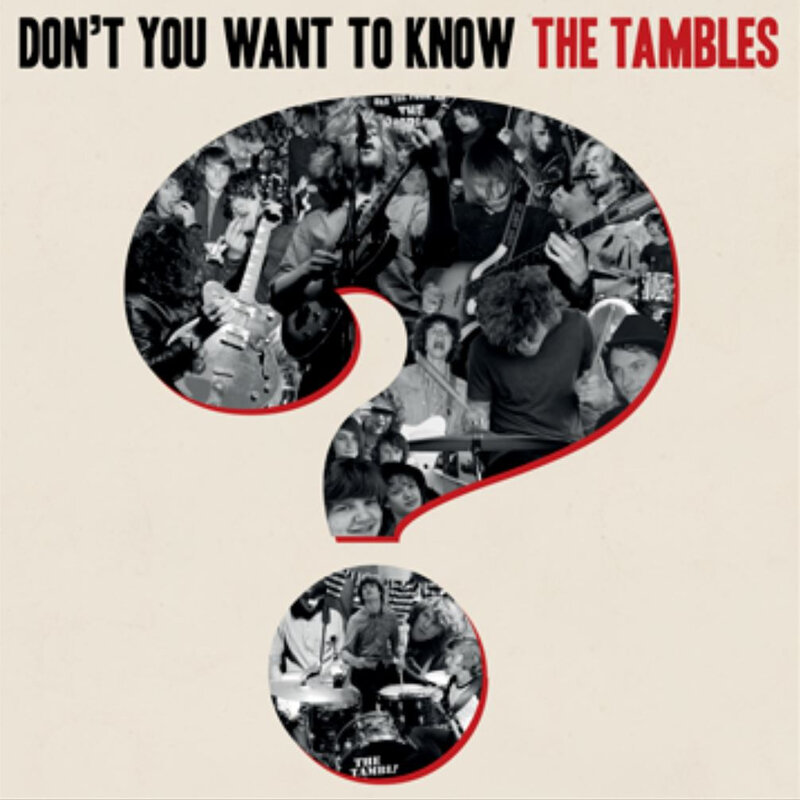 18 novembre 2019
Un bon souvenir de TV series.. la première saison de True Detective avait été un vrai choc en 2014. L'intrigue, l'atmosphère et le jeu habité des deux acteurs principaux, Matthew McConaughey et Woody Harrelson, avaient contribué à faire de cette anthologie, épisode après épisode, une mémorable série culte. On avait aussi été nombreux à craquer sur l'envoûtante opening song, signée The Handsome Family, une piste ultra-addictive de néo-folk/Americana gothique et hantée qui collait parfaitement au climat moîte, oppressant et délétère de cette poignante histoire de chasse obsessive au tueur en série.
Mais on aurait tord de réduire le travail de ce duo mari & femme (Brett et Rennie Sparks) basé à Albuquerque, New Mexico, à ce seul titre emblématique, aussi fabuleux soit-il; la discographie de la Handsome Family est riche en titres de qualité, et en albums (une douzaine à ce jour) qui ont résisté à l'épreuve du temps - témoin ce chouette In the Air issu de leur album éponyme paru en 2000. Enjoy.
Handsome Family - Far From Any Road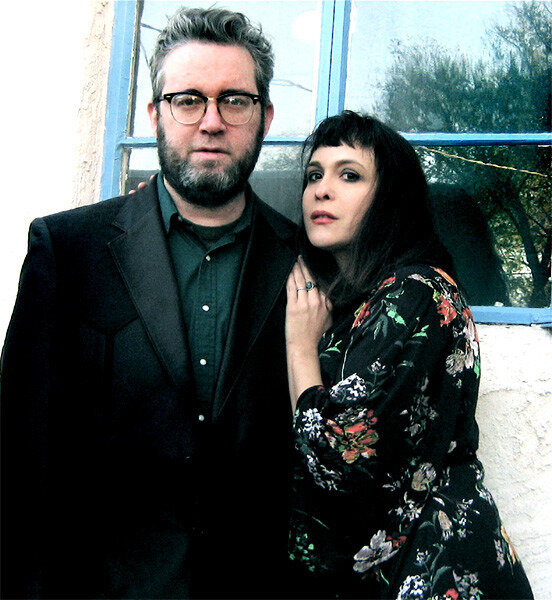 The Handsome Family - In The Air
Le groupe sera à l'affiche de la prochaine édition du Roots & Roses Festival, le premier mai prochain à Lessines, et ça c'est très kewl!
16 novembre 2019
A la fin des fifties, Alvin Wayne Casey n'a pas encore formé son propre Combo, mais il a déjà entamé une fructueuse carrière professionnelle en bossant avec des pointures comme Duane Eddy et Lee Hazlewood. Futur recherché et renommé sessionman, Al Casey enregistra bien sûr certains hits dans le registre instro-surf (dont le killer - et déjà hommage à un genre à part entière - Surfin' Hootenanny, dans lequel il cite Eddy, Dick Dale et The Ventures), mais sa période pure rockab' est également tout à fait digne d'intérêt - témoin ce supra-kewl et swinguant Willa Mae, signé Casey-Hazlewood, et daté de 1957. Enjoy.
12 novembre 2019
The Dogs. Pas du "rock français", ou même "hexagonal" - du rock'n'roll Made-in-France. Nuance.Too much class internationale, sans se forcer, dès les premiers eps et avec ce premier album, Different - qui portait si bien son titre - paru en 1979. Enjoy.
11 novembre 2019
Cracker, combo monté par l'ex-Camper Van Beethoven (remember Take The Skinheads Bowling?) David Lowery, a sorti plus d'une quinzaine d'albums depuis 1992, malheureusement pas toujours aussi inspirés que ses premiers efforts, mais même sur les productions moyennement excitantes et plus récentes du groupe (ici, Sunrise In The Land Of Milk & Honey, 2009), ont peut toujours extirper une perle qui vous fait la journée ou la semaine, comme ce très addictif Turn On Tune In Drop Out With Me. Enjoy.
Cracker - Turn On Tune In Drop Out With Me
09 novembre 2019
Novembre 1957. Max Lipscomb, jeune guitariste de 18 ans originaire de Dallas, Texas, rejoint les Blue Caps de Gene Vincent, qui vient il y un peu plus d'un an, à l'été '56, de changer la face du monde libre avec le hit international et instant classic Be-Bo-A-Lula. Deux ans plus tard, sous le pseudonyme de Scotty McKay, il enregistre deux fabuleux singles de pure feral rockabilly, Midnight Cryin' Time puis Evenin' Time, dont la face-B, l'explosif Rollin' Dynamite, suinte autant la nitro que, au hasard, le Fujiyama Mama de Wanda Jackson! Enjoy the Boom.
Scotty McKay - Rollin' Dynamite