06 mars 2019
Ahhh, Jonathan Richman et son Road Runner..
«We got the A.M.
We got the powah
We got the magic..»
La chanson parfaite pour fantasmer cette tradition si typiquement nord-américaine du cruising, la ballade sans fin, sans but, juste pour le plaisir d'avaler les miles calé derrière le cerceau de la caisse ou riding shotgun à côté de son pote (John Felice?), au son du rumble du gros V8 qui se marie si bien avec les tunes rock'r'roll qui sortent de la radio A.M. ou du lecteur de cartouches 8-pistes..
Jonathan Richman & The Modern Lovers - Road Runner
Je vois bien le jeune Jonathan, à peine 20 ans au début des 70's, laisser son imagination fertile et sa candeur intacte créer, à partir de toutes les pièces qui hantent son univers enfantin et décalé, ce titre emblématique, hymne à la beauté industrieuse, urbaine et suburbaine de la Nouvelle Angleterre, future référence pour les punks à venir des deux côtés de l'atlantique, et déclaration d'amour éternelle à la joyride automobile dans sa forme la plus kewl.
Bo Diddley, l'un de ces pionniers des 50's et héros du rock'n'roll que Jonathan vénère tant, ne doit jamais être bien loin, avec son propre Road Runner, pas plus que le fameux cartoon du génial Chuck Jones, lancé par la Warner Bros. dans sa série Looney Tunes et narrant les désopilantes et ultra-violentes-pour-rire courses-poursuites sans fin entre ce malheureux Wile E .Coyote et cet intrépide Geococcyx Californianus, le Grand Géocoucou communément appelé Road Runner aux USA et rebaptisé Bip Bip pour la télé française.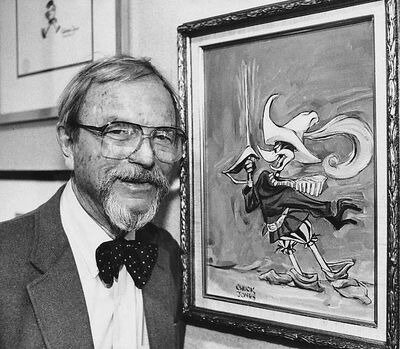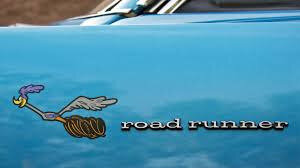 Et ça ne m'étonnerait pas du tout que J.R. ait aussi tilté en croisant dans une rue de Boston l'un de ses petits monstres de puissance débridée commercialisés par la marque Plymouth à partir de 1968, en pleine «guerre des muscle-cars», cette lutte à couteaux tirés entre les big threes à base de coupés ultra-sportifs construits autour de caisses assez légères dans lesquelles Ford, GM et la Chrysler Corp droppaient leurs moteurs les plus puissants, histoire de fournir à la jeunesse américaine et aux motorheads de tous poils de quoi faire fumer les pneus et gagner le grand prix des feux rouges du samedi soir..
'69 Plymouth Roadrunner & Barracuda Commercial
'70 Plymouth Roadrunner Commercial
Avec le trait de génie en plus du côté de chez Plymouth: l'achat pour 50000 dollars des droits à l'image du cartoon suscité, et l'utilisation sans vergogne de ces deux personnages aux quatre coins de la carrosserie de ce modèle déjà bien hip d'origine.
En tout cas, c'est l'histoire que j'aime bien me raconter, à chaque fois que j'écoute Road Runner (Once), Road Runner (Twice)..
Beep Beep!
Jonathan Richman & The Modern Lovers - Roadrunner. (Twice)