08 juin 2019
David Walker a.k.a. Bunker Hill, le Screamin' Wildman du classique The Girl Can't Dance, avec ce qui était en fait la face A de ce monstrueux stomper (re)découvert par beaucoup via le fameux volume 4 des compilations Back From The Grave de Crypt Rds au milieu des 80's. Le single original était le troisième effort du Washingtonien (District of Columbia), un an après son premier cri primal, l'ultra raw et primitif Red Riding Hood & The Wolf, paru en '62 - En backing band derrière le Bunker, Link Wray et ses Raymen.. Scream, Baby, Scream!
Bunker Hill - You Can't Make Me Doubt My Baby
Bunker Hill - Red Riding Hood & The Wolf
07 juin 2019
Ah ben oui, je veux bien!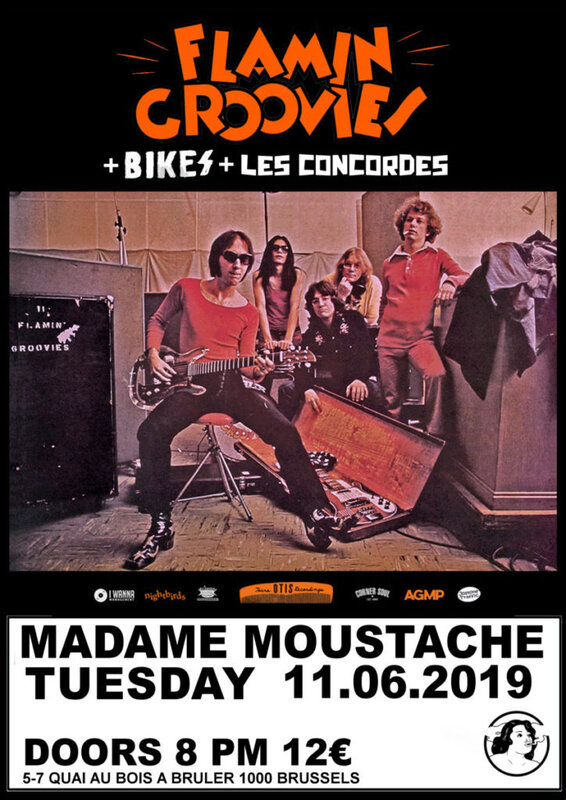 Il y a un peu plus de 40 ans les frenchies découvraient les street machines U.S. dans Auto Loisirs et dans Nitro, et très vite certains proprios de muscle-cars et de gros coupés 60's et 70's franchissaient le pas et jouaient le jeu de la personnalisation, en misant sur des peintures flashy, d'origine ou non, sur quelques touches custom à la mode de l'époque, et bien sûr sur le rake, le museau de la caisse par terre et le cul en l'air, "jacked-up", pour bien mettre en valeur les jantes aftermarket chromées à souhait et les gros pneus débordant des ailes.. Un look outrancier mais ultra-fun, voire même franchement badass lorsqu' appliqué à une Dodge Charger troisième génération, comme cette méchante '73-74, légèrement customisée (badges supprimés, calandre retouchée avec une grille en tubes homemade, parechocs peints en noir), déjà franchement aggressive d'origine avec son énorme scoop de capot six-pack et son fuselage look ultra-dynamique.. Belle Bête!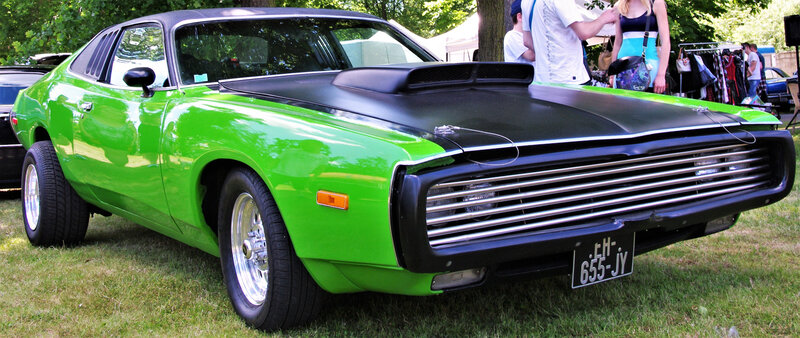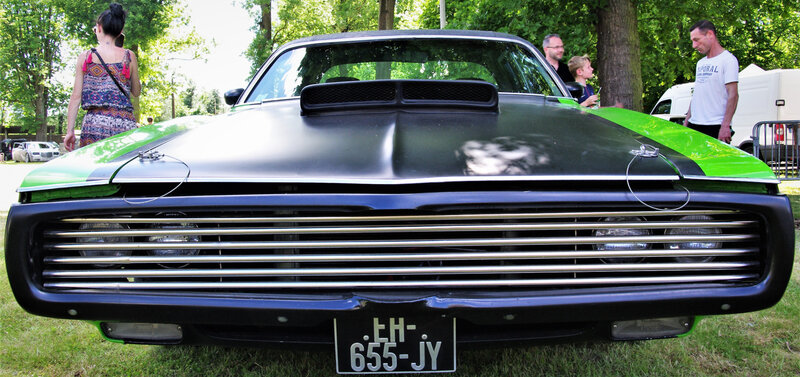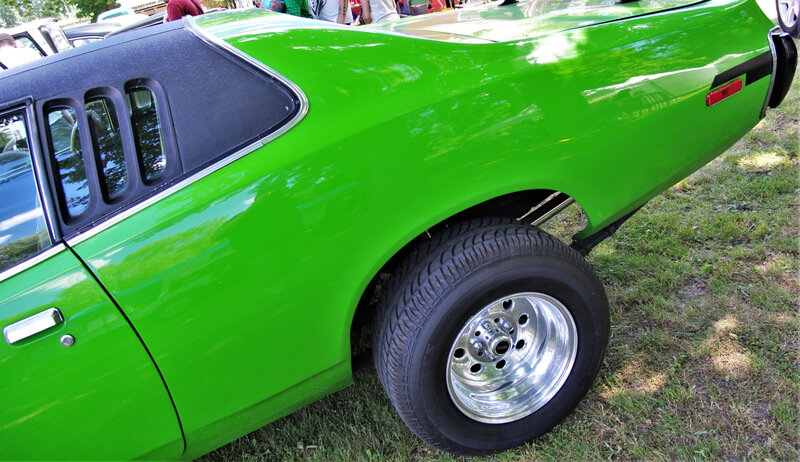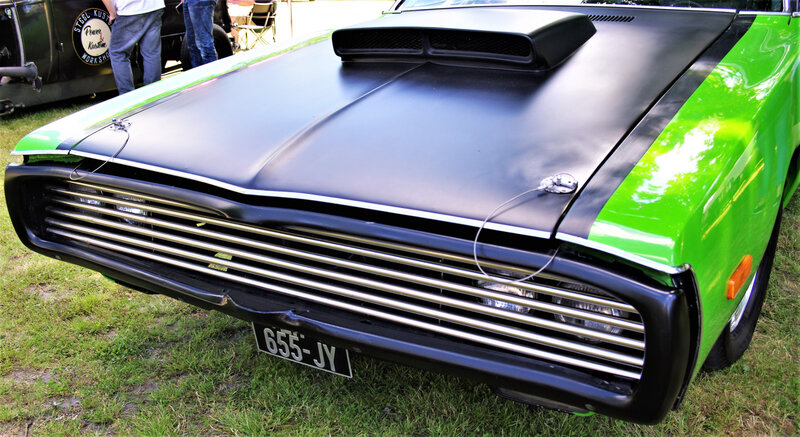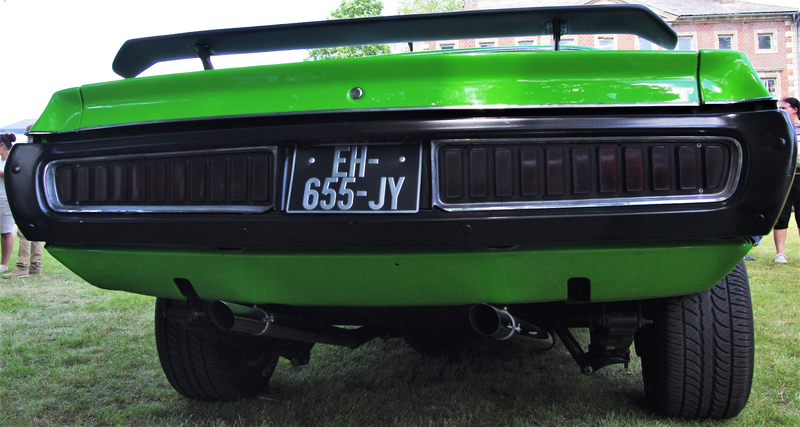 Rest In Peace, Night Tripper.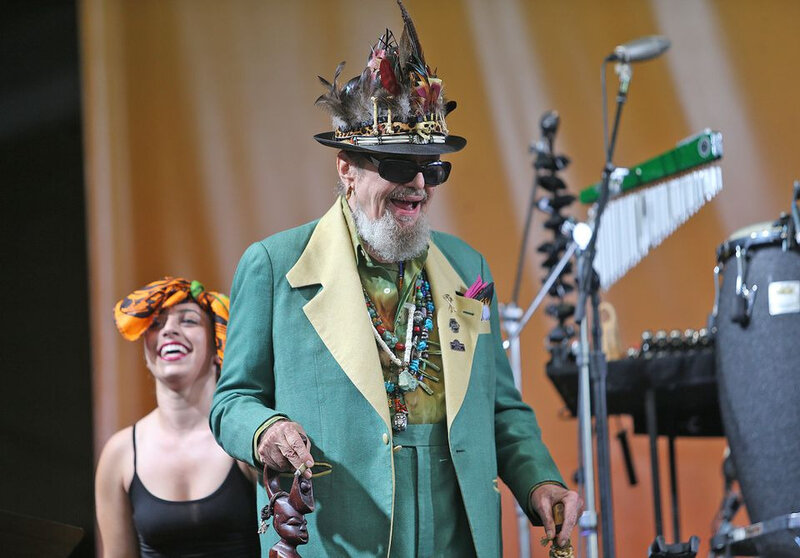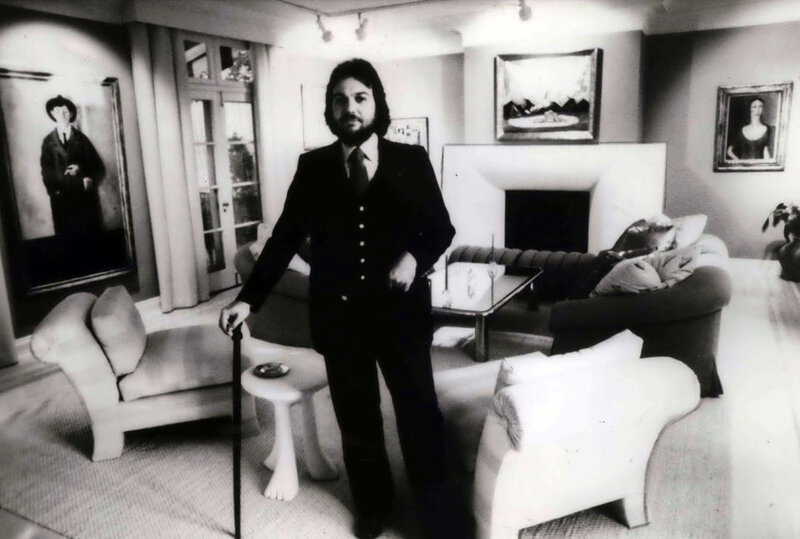 04 juin 2019
A ma connaissance, cette two-tone color combination à dominante Salmon Pink n'a jamais fait partie des 31 combinaisons de teintes proposées par Chevrolet en 1957, mais ça n'enlève rien au charme fou de cette magnifique Bel-Air Two-Door Sedan qui prenait le soleil dans le parc du château, ce dimanche à Raismes. Nice Classic!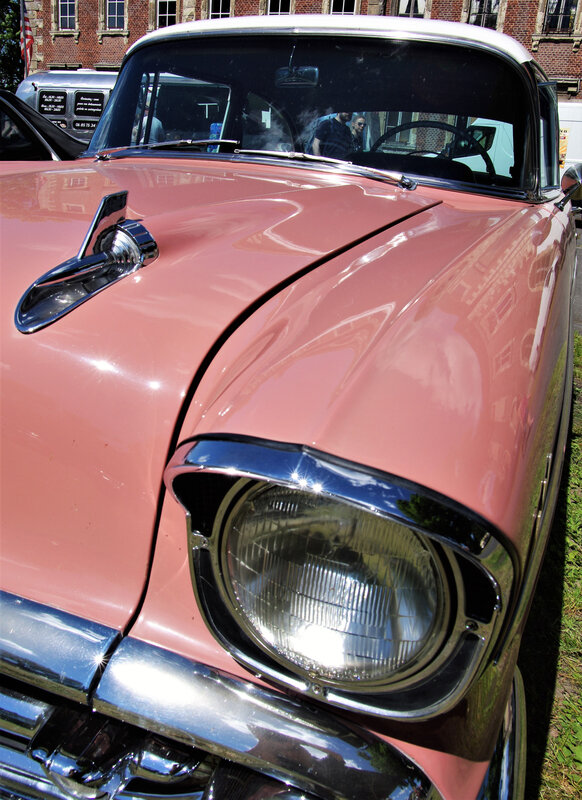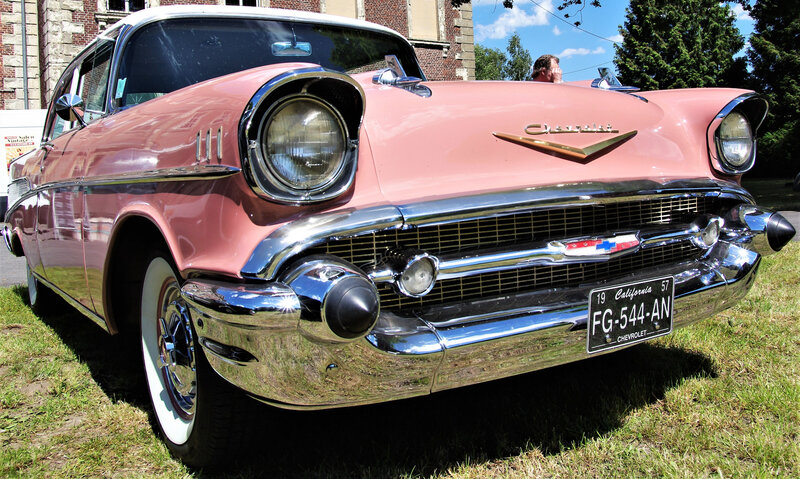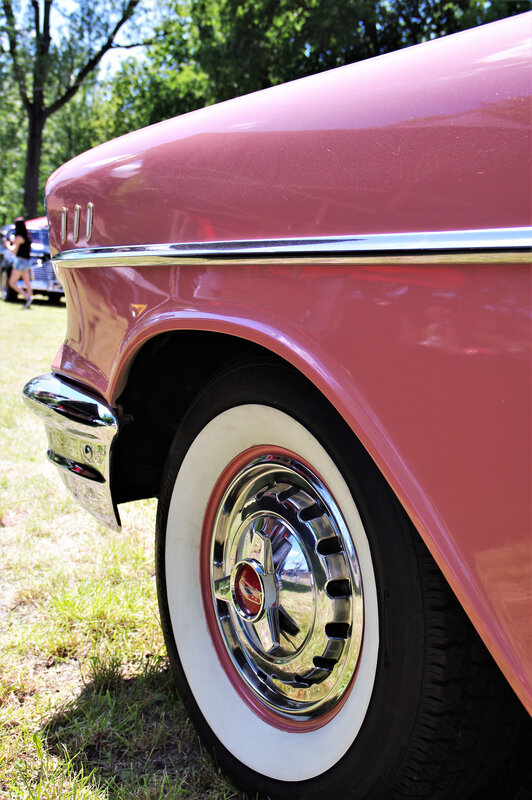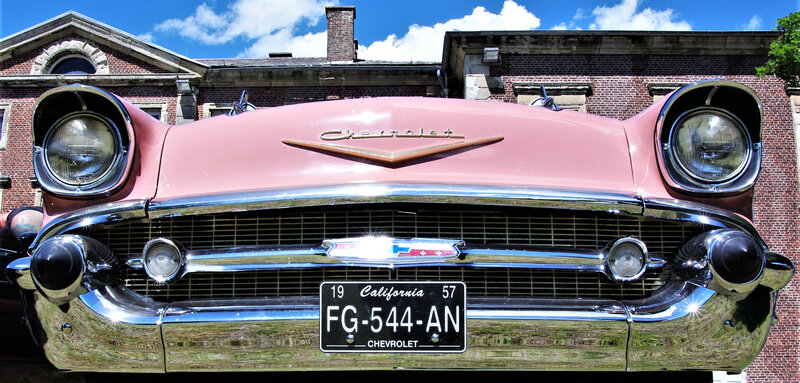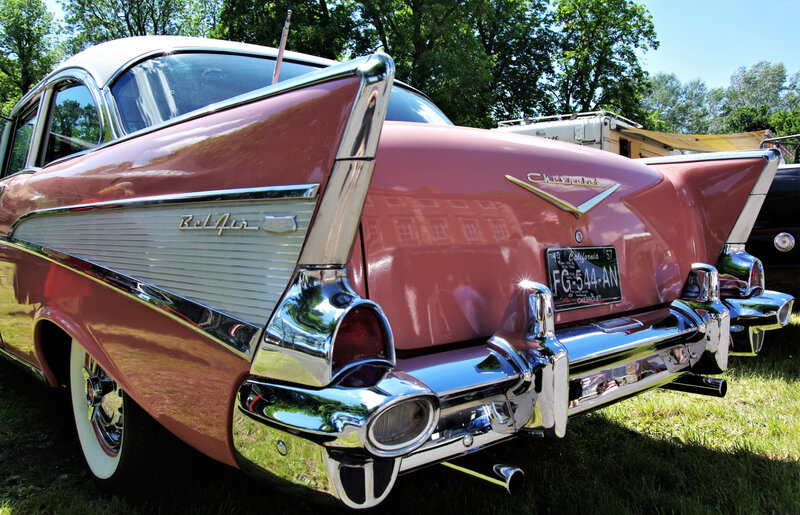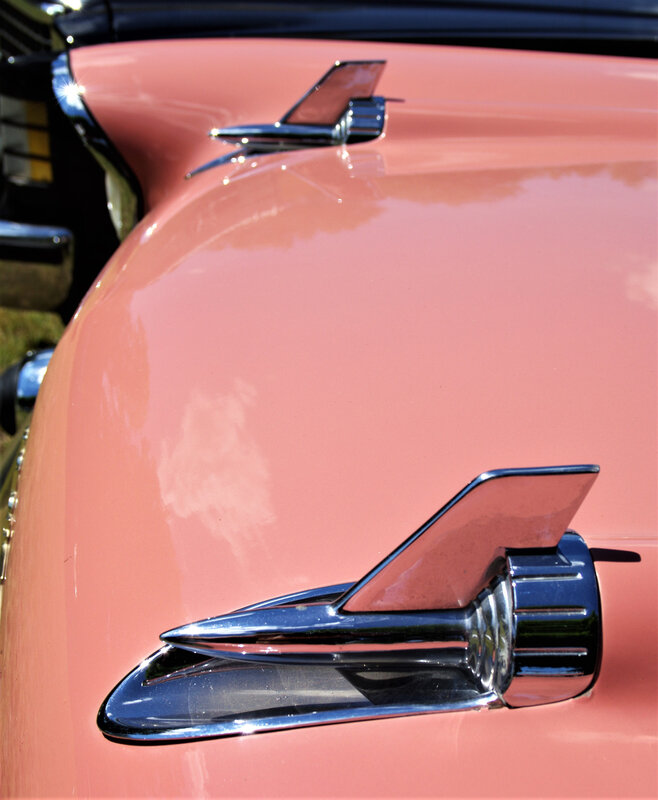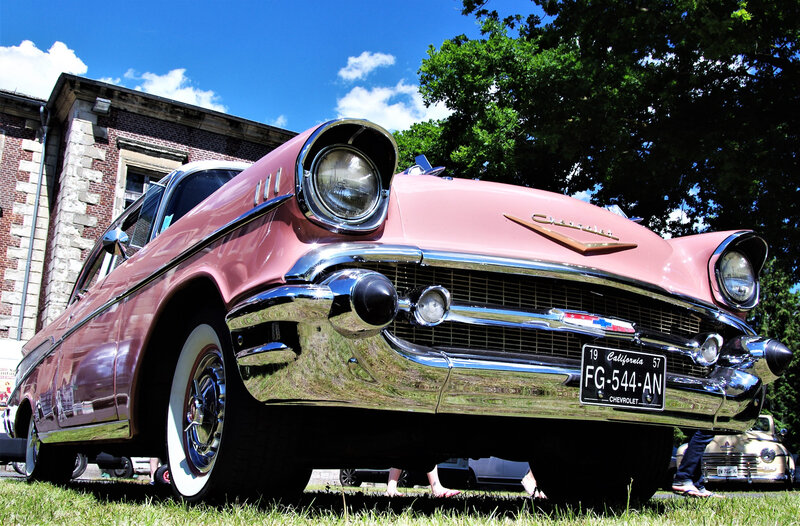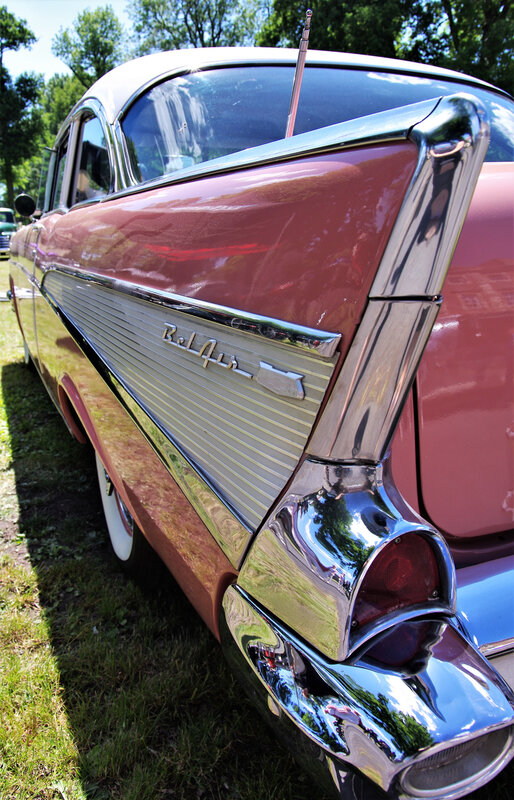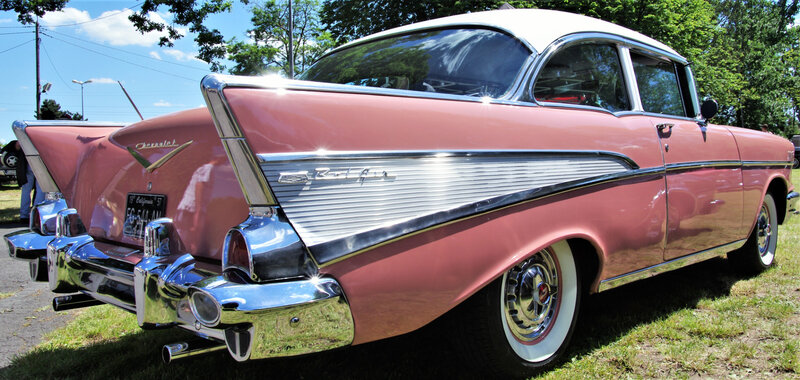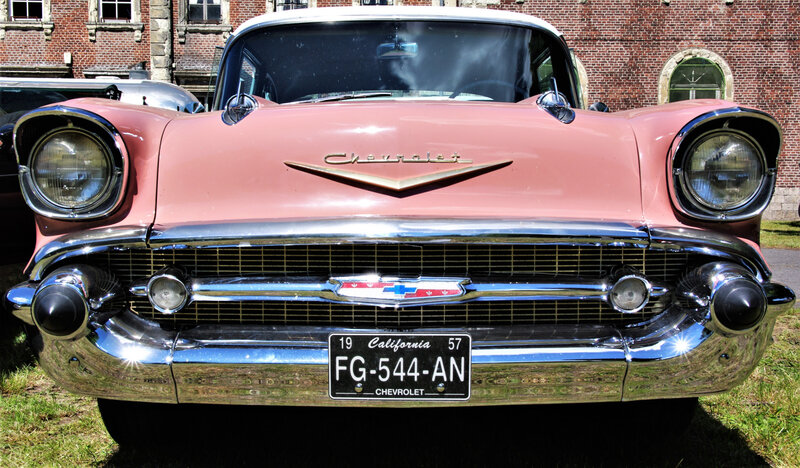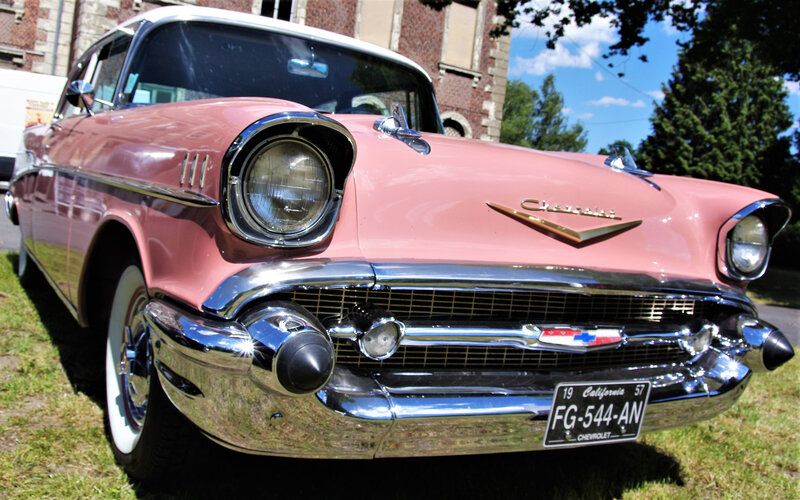 Garage Punk made in Switzerland, extra special quality. The Jackets, avec leur single de 2018, en attendant de pouvoir écouter in extenso (Dreamer est déjà un hit dans mon salon) leur nouvel album, Queen of the Pills, dispo à partir du 14 juin chez Voodoo Rhythm Rds. Enjoy being yourself.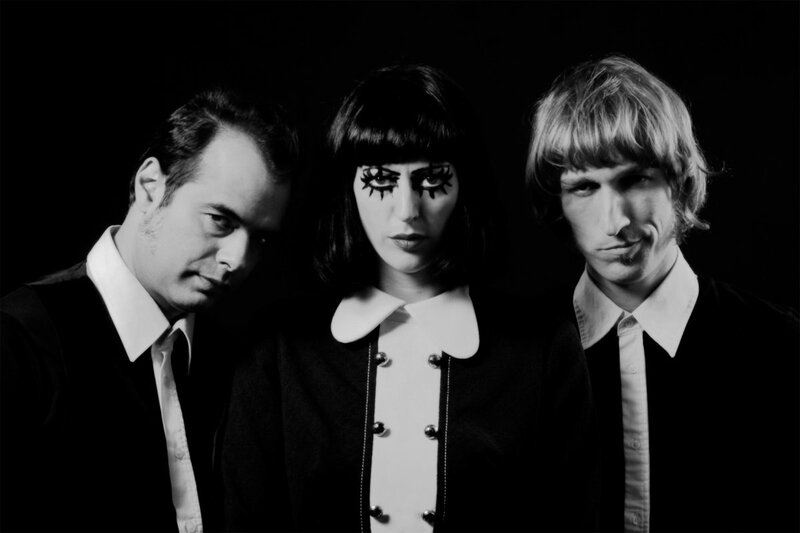 03 juin 2019
Les Lullies montent de Montpellier le dimanche 16 juin prochain pour un gig à l'Imposture, Lille, et ça c'est bien, parce que a) Les Lullies ont un look de punks à poils longs tout à fait classieux, b) Les Lullies ne prétendent pas jouer autre chose que du rock'n'roll, et c), Les Lullies ont l'extrême bon goût de reprendre le Savage des Fun Things, ce qui les place instantanément au sommet de la chaîne élémentaire mon cher Watson, comme disait ce bon vieux Billy. So, let's go down to the Night Club, en attendant le dimanche fatidique.
02 juin 2019
Belle journée d'été, 33 degrés à l'ombre, Jake Calypso en concert.. Quelques bonnes raisons d'aller faire un p'tit saut à Raismes pour le Rock 'n' Wheels, quatrième du nom. Quelques chouettes caisses dans l'enceinte du château, et donc quelques posts spécifiques dans les jours qui viennent. En attendant, voici un premier aperçu.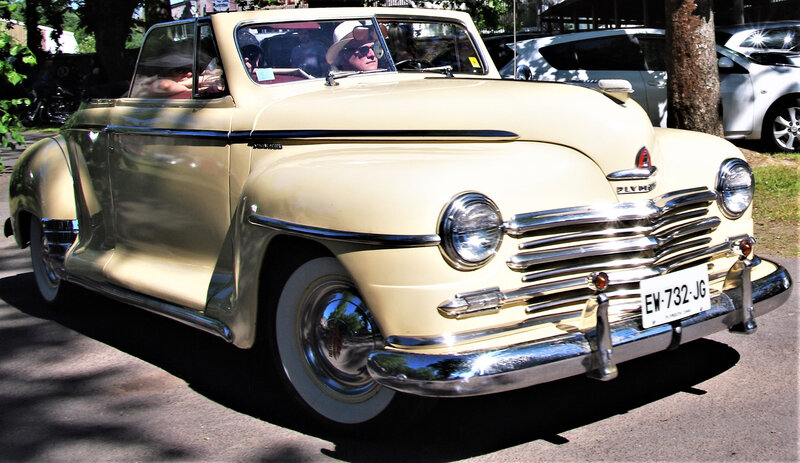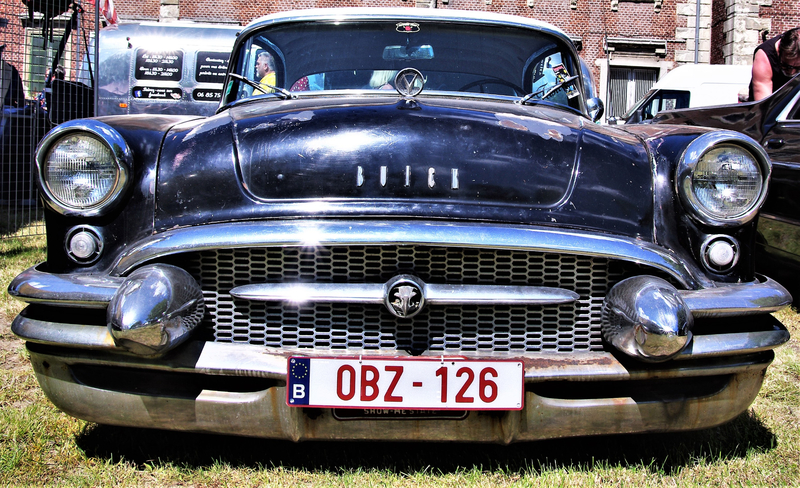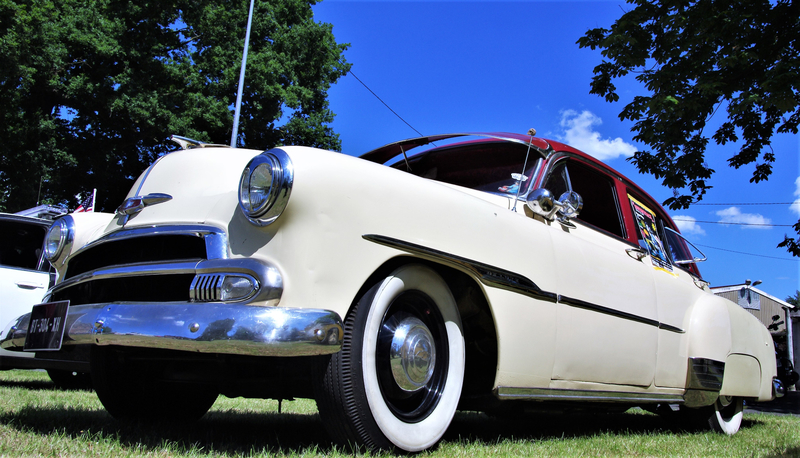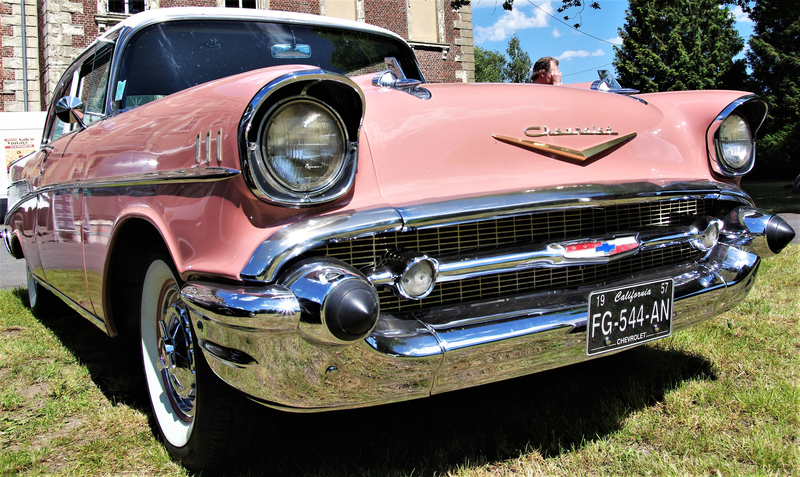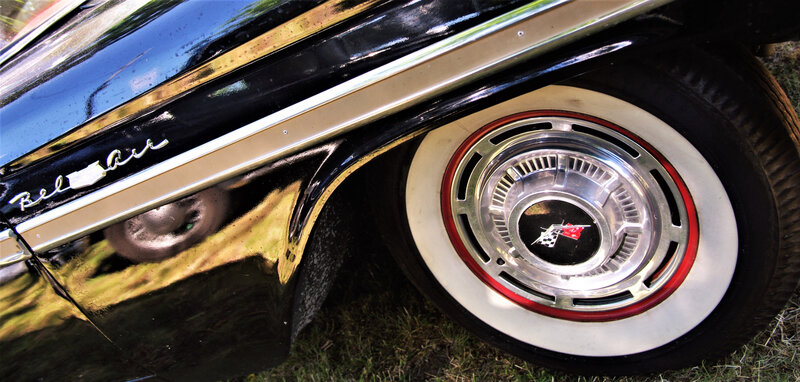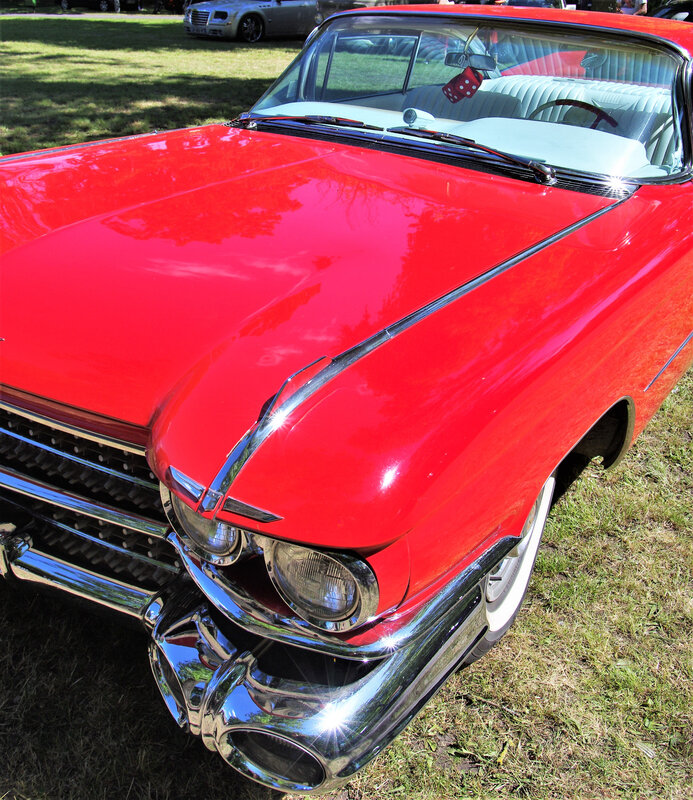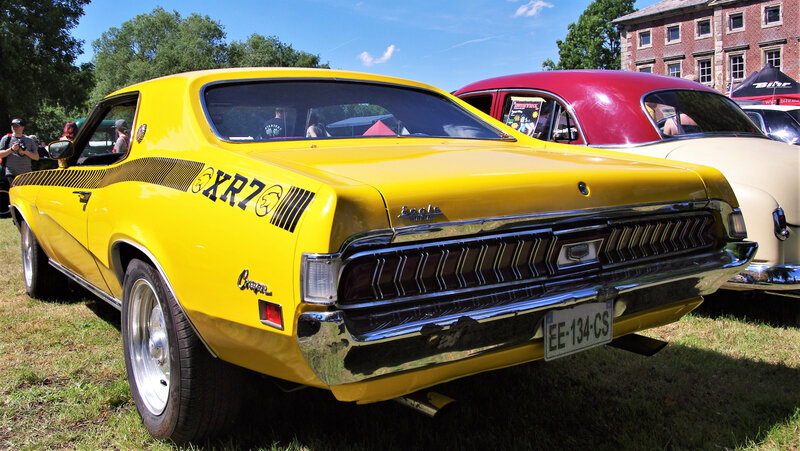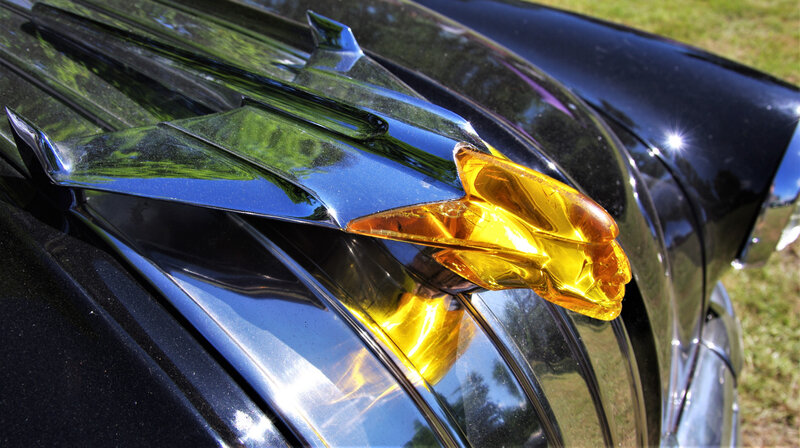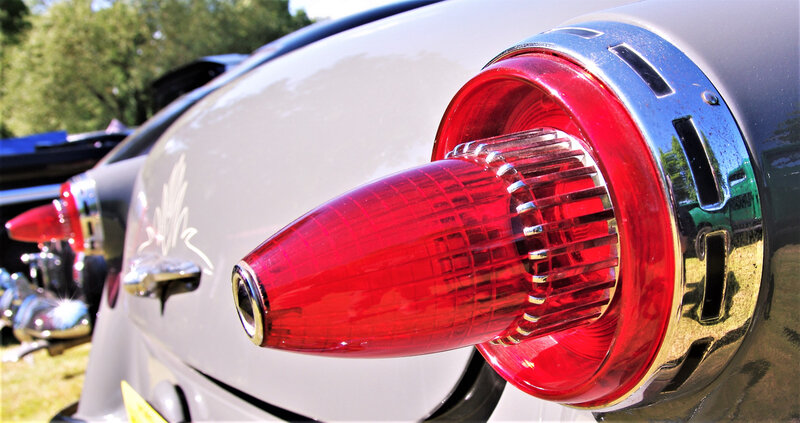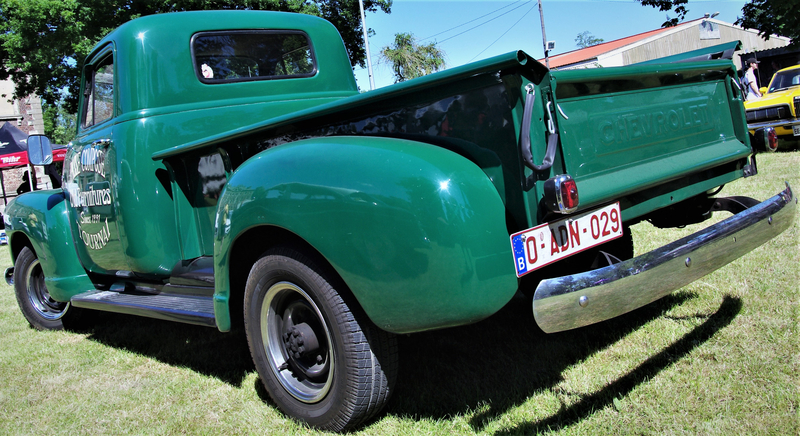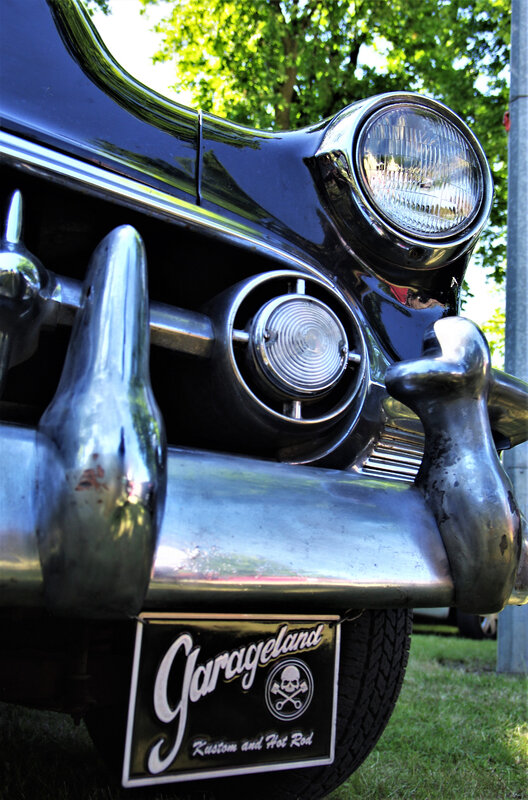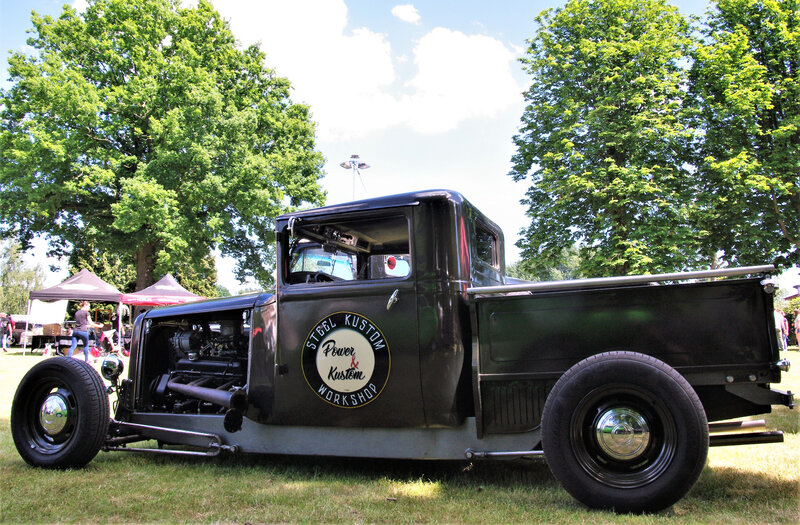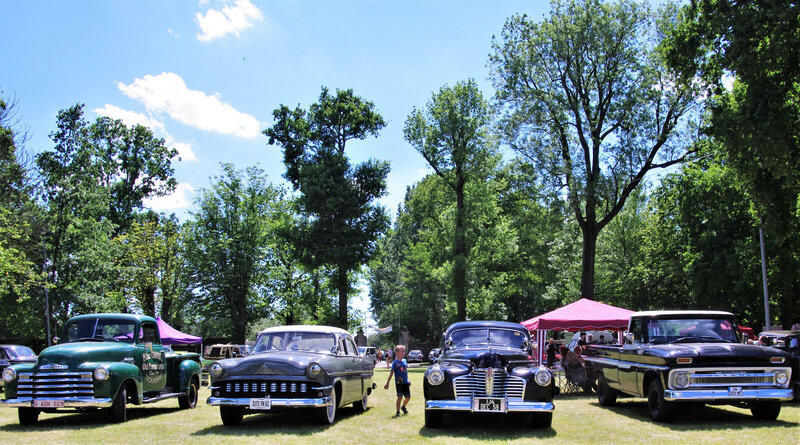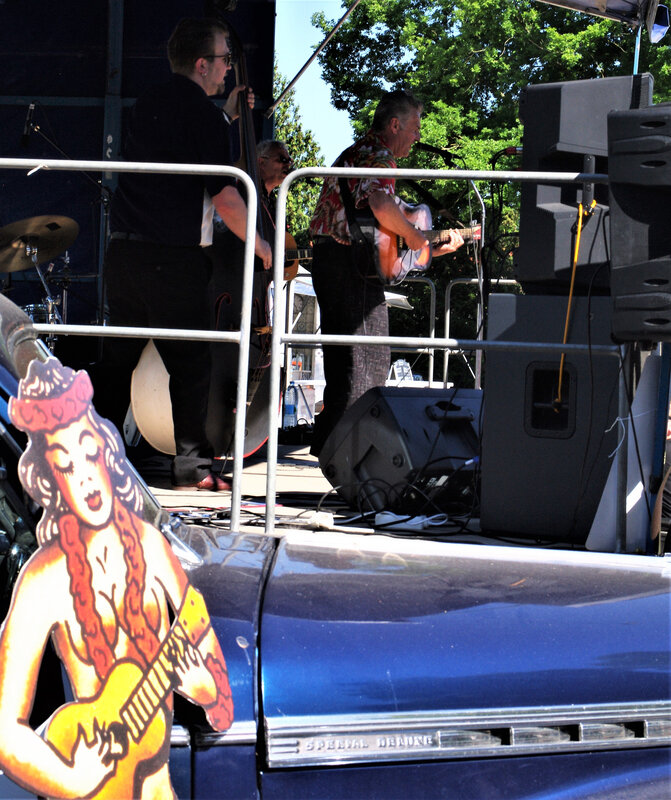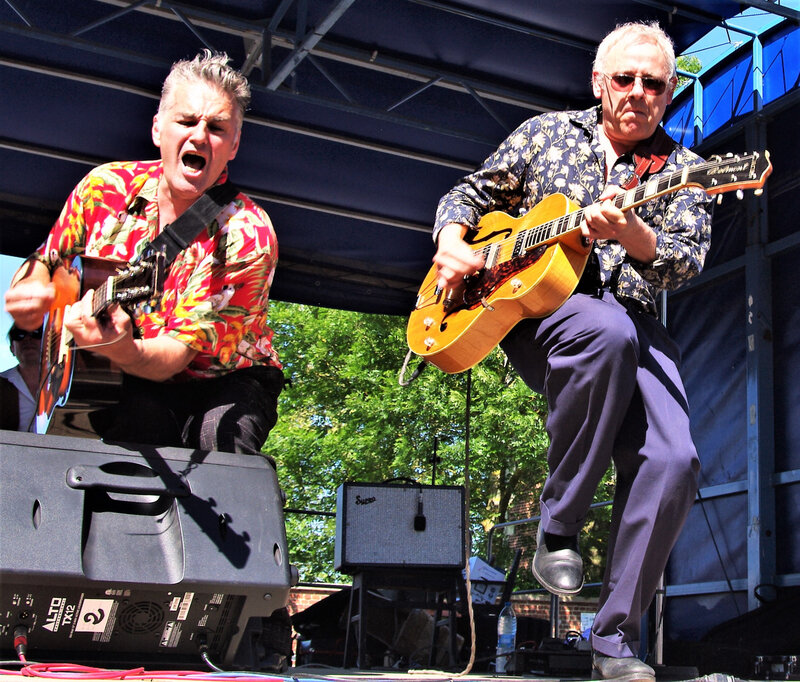 01 juin 2019
Incontournable, ce matin.
1966. Austin, Texas. Le tout premier single du Thirteenth Floor Elevator.. l'apparition, pour la première fois, de l'expression "Psychedelic Rock" (sur la carte de visite pro du groupe, en janvier 1966!), le son incongru de la fameuse "cruche électrifiée" de Tommy Hall et le cri primal de Roky..
13th Floor Elevators - You're Gonna Miss Me
Alligators, Vampires, Zombies and Two-Headed Dogs are cryin. So long Roky Erickson, we're gonna miss you.