22 juin 2019
Premier hit en 1961 de Gary "US" Bonds, peu prolifique mais toujours actif rhythm'n'blues rock'n'roller né en 1939 à Jacksonville en Floride, ce New Orleans ne peut pas ne pas vous faire tricoter des gambettes le samedi matin! En bonus, une rareté datée de 1962 mais jamais sortie à l'époque (il a fallu attendre les 80's), ce I Wanna Holler avait été déterré il y a quelques années par les Detroit Cobras, pour le plus grand bonheur des amateur-trices de r'nb rugueux. Enjoy.
Gary " U.S." Bonds - New Orleans
Gary " U.S." Bonds - I Wanna Holler
20 juin 2019
J'avais déjà croisé ce gros chat à Béthune Rétro il y a deux ans, mais à l'époque je n'avais pas eu l'occasion d'approcher cette belle Cougar 1970 par l'arrière.. Du coup là j'en ai profité! A la fois fine et musclée, cette chouette muscle-car étincelait!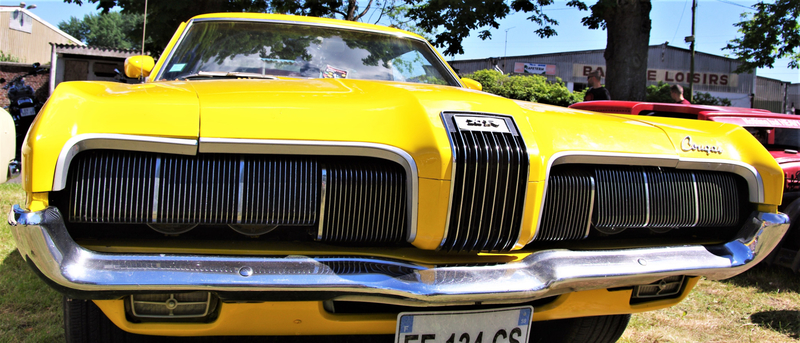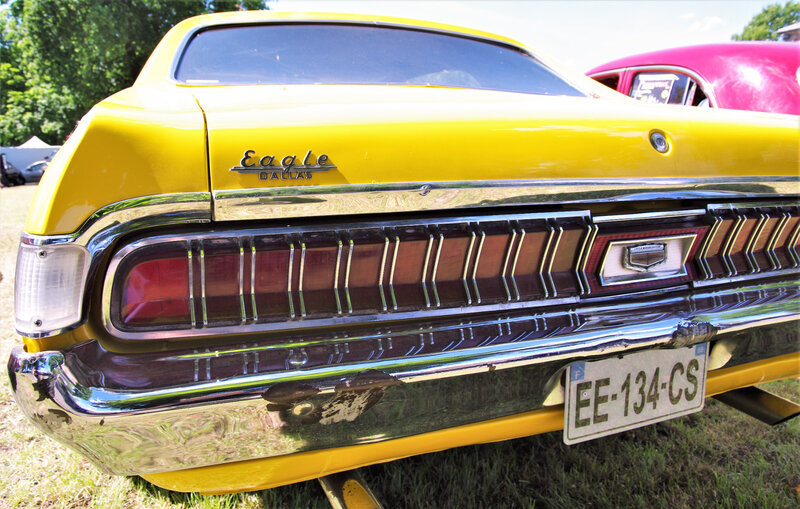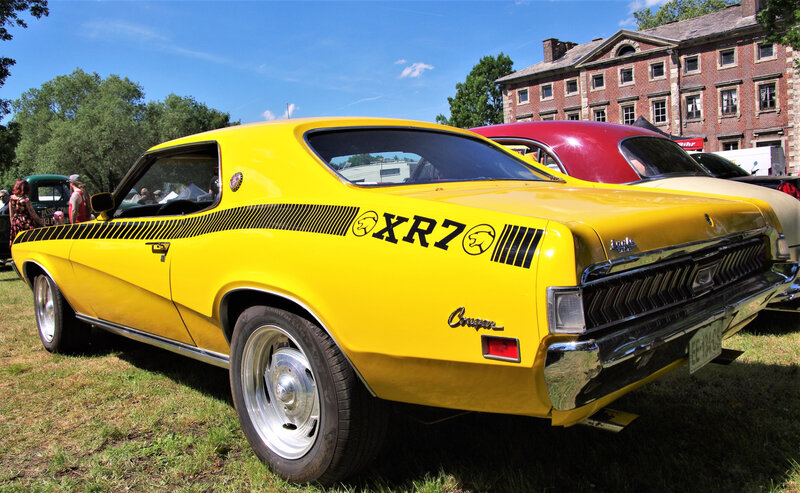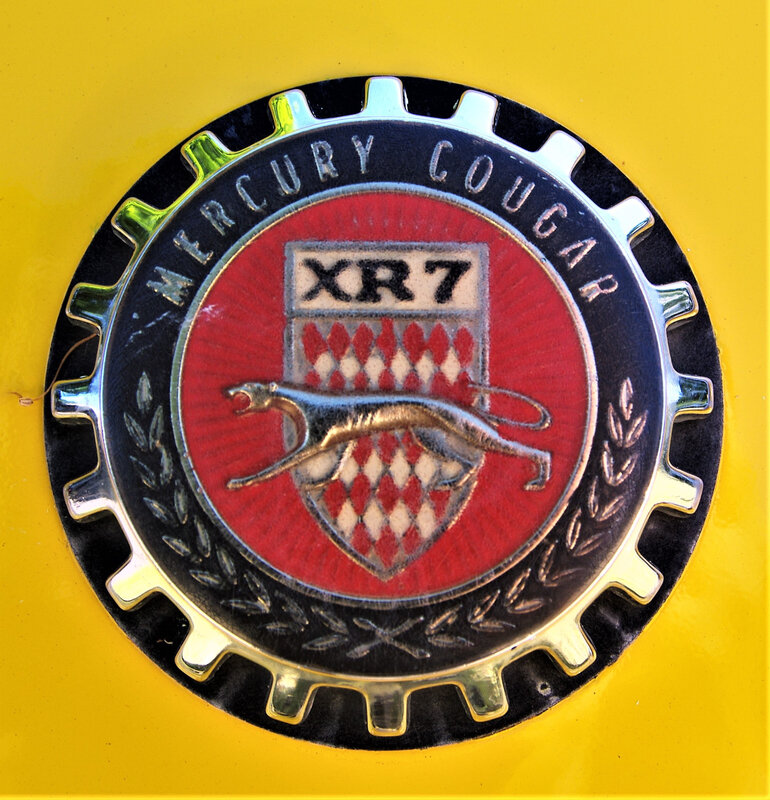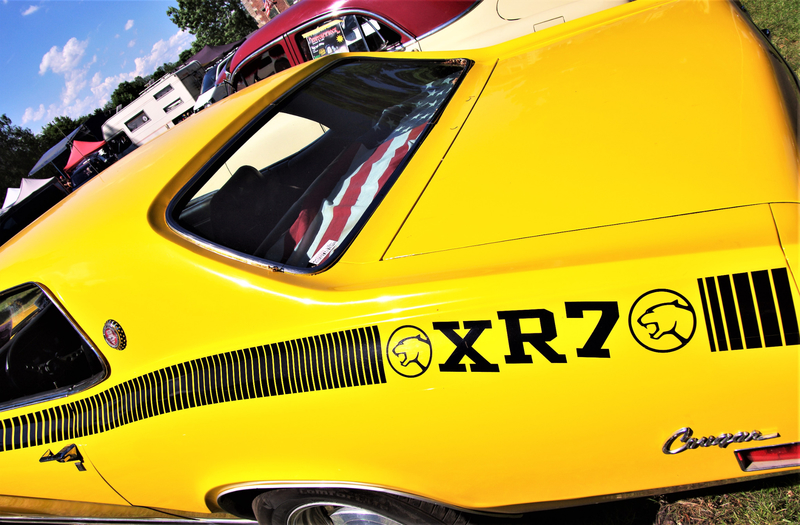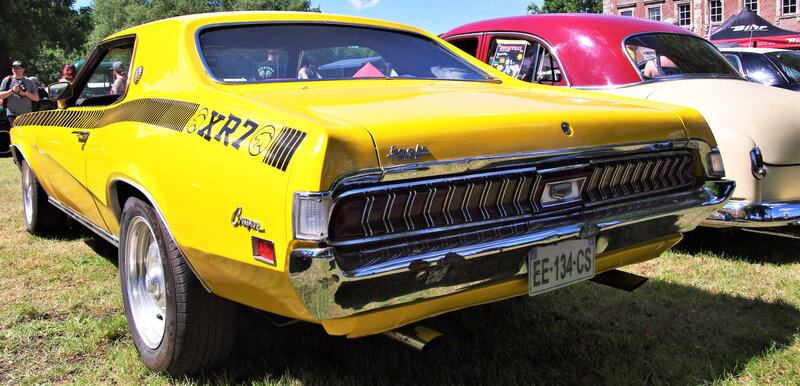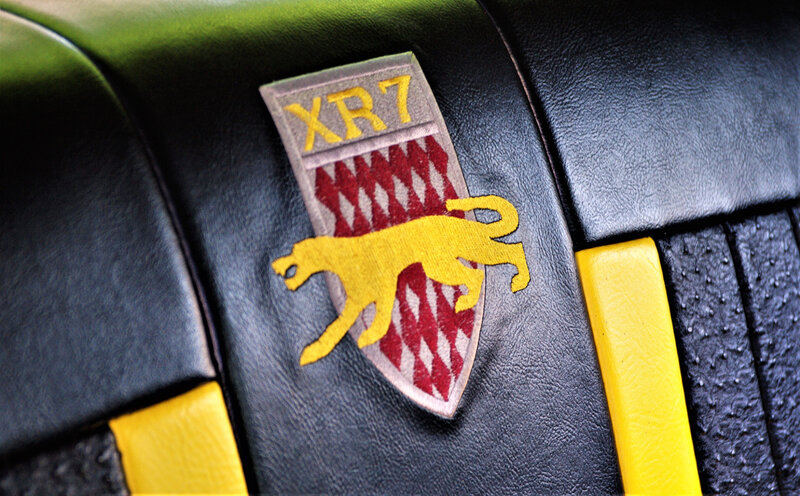 19 juin 2019
..en version stock en tous cas, c'est définitivement le Coupé De Ville 1959! J'ai souvent tourné autour de ce magnifique exemplaire habitué des concentres de la région, mais à Raismes ce dimanche j'ai re-craqué! Faut dire que la Cad était posée toute seule sur un bout de pelouse en plein soleil, et qu'on pouvait donc sans problème faire le tour du proprio et se délecter des délires stylistiques de "Misterl" Harley J. Earl, le flamboyant boss de la division "Art & Colour" de la General Motors, et de son protégé et directeur du styling Bill Mitchell.
L'année 1959 marquait pour la GM et les deux autres Big Threes Ford et Chrysler, l'apogée du too much is never enough, avec des caisses certes un poil plus sobres que les millésimes 1958 (qui en terme de styling oscillait, quasiment dans tous les cas, entre rares idées géniales et grand n'importe-quoi hallucinogène jusqu'au-boutiste, mixant sans complexe sublime et ridicule), notamment grace à des nouveaux chassis élargis, allongés et surbaissés, mais la limite était atteinte et les consommateurs commencaient à se détourner de ses monstres baroques et souvent boursoufflés.. Mais honnêtement, un coupé Cadillac tel que celui-ci ou une Chevy Impala de la même année, a, à mes yeux, gardé une classe incroyable et demeure l'une des caisses les plus sexy, malgré/à cause de ses excès, de la fin des 50's..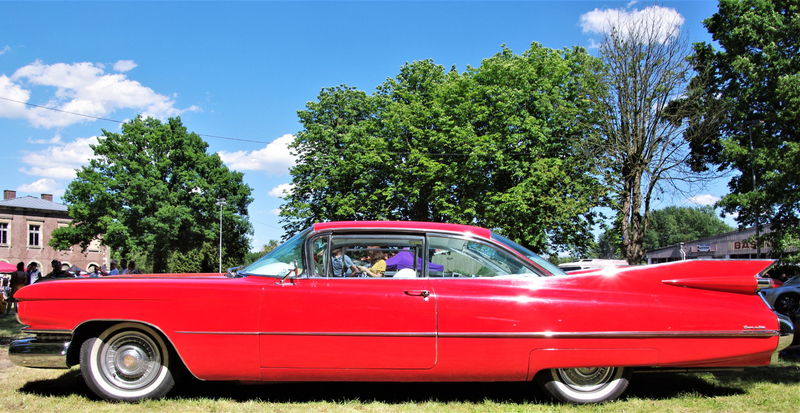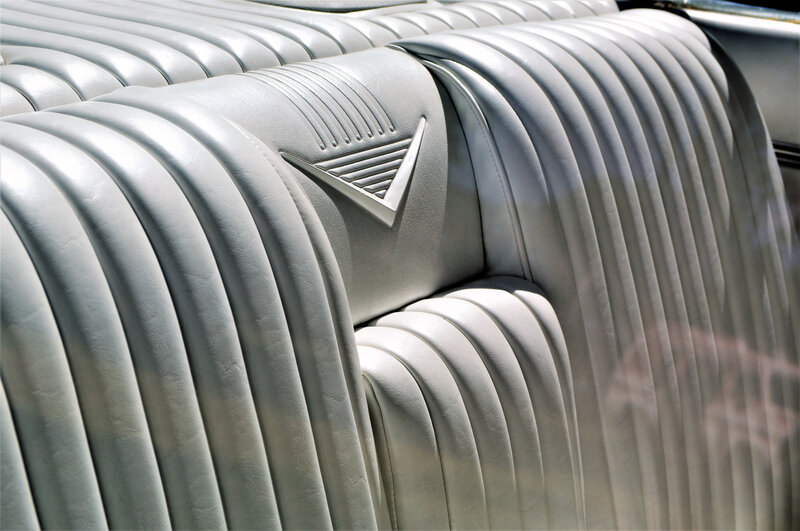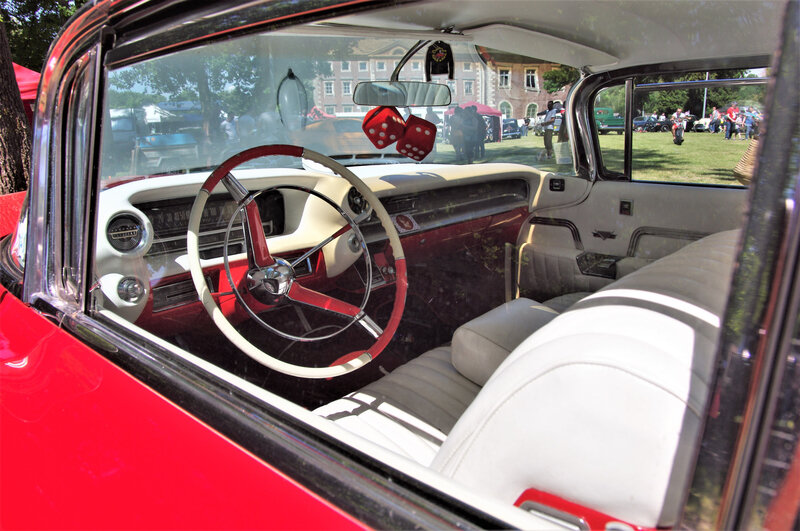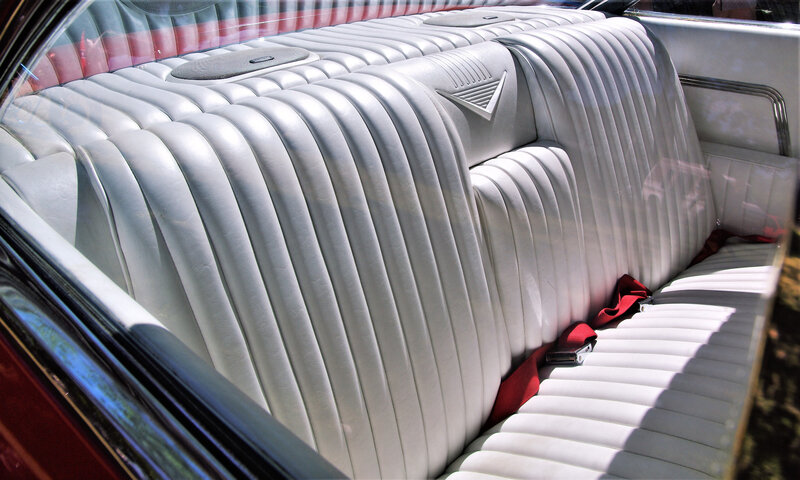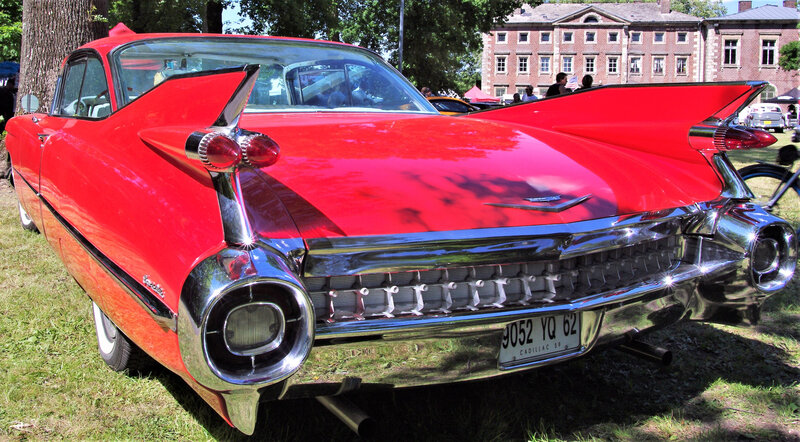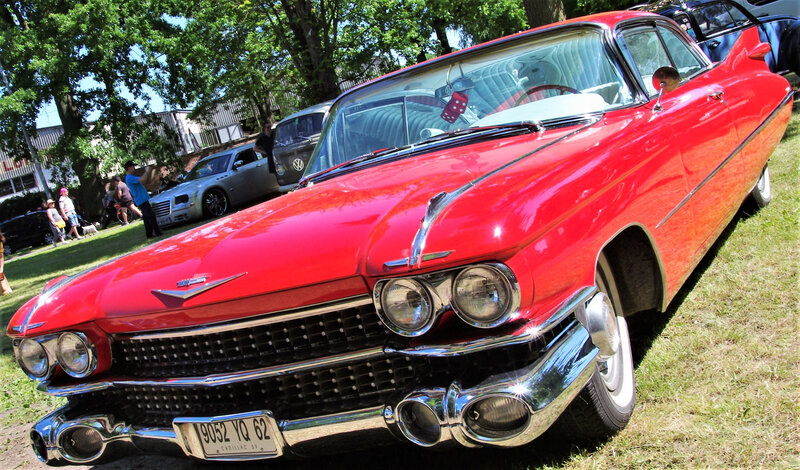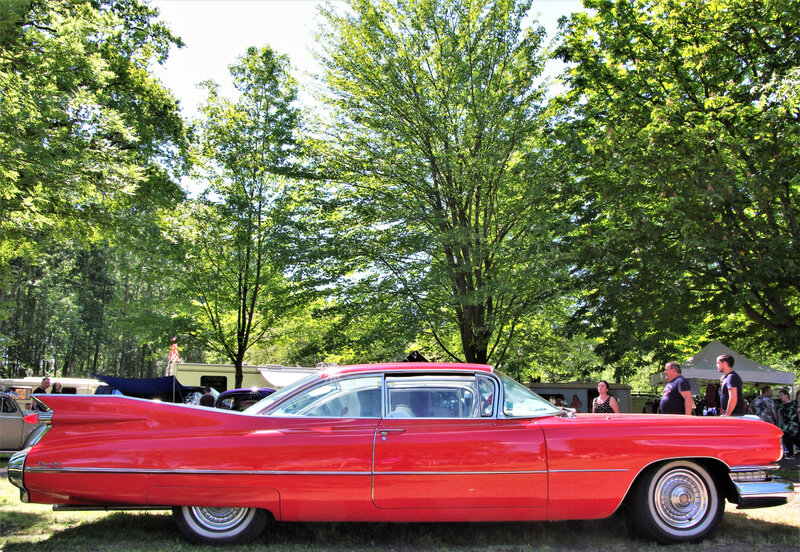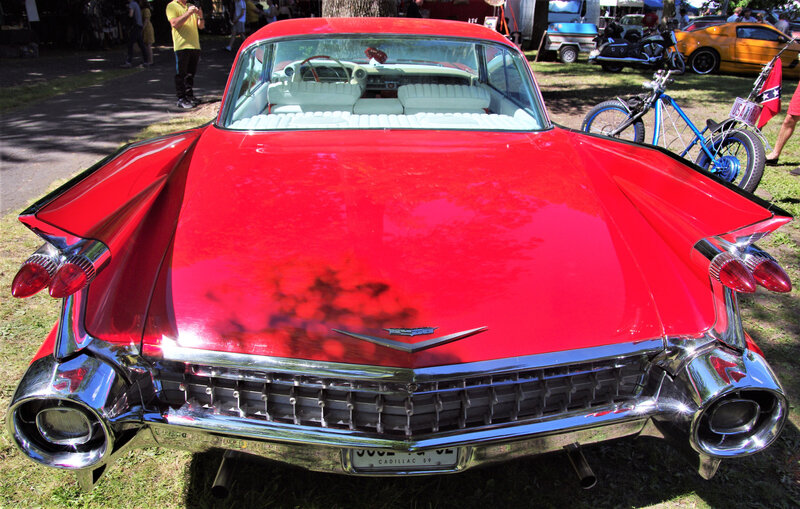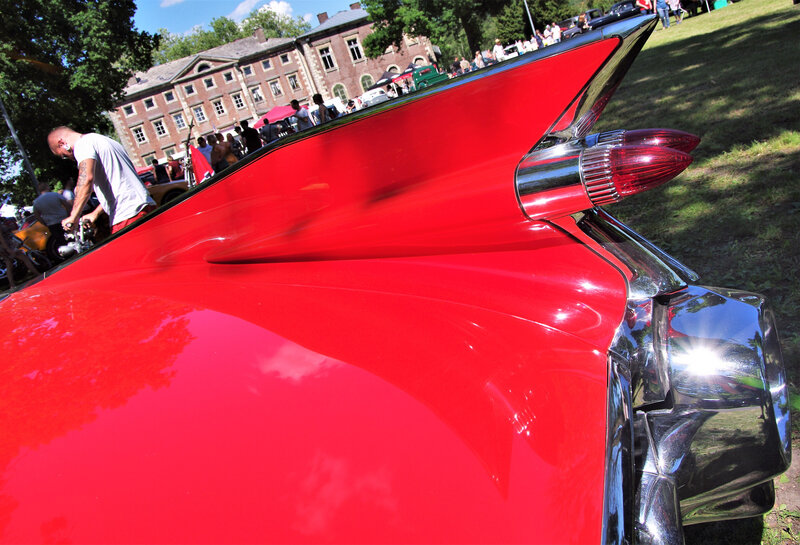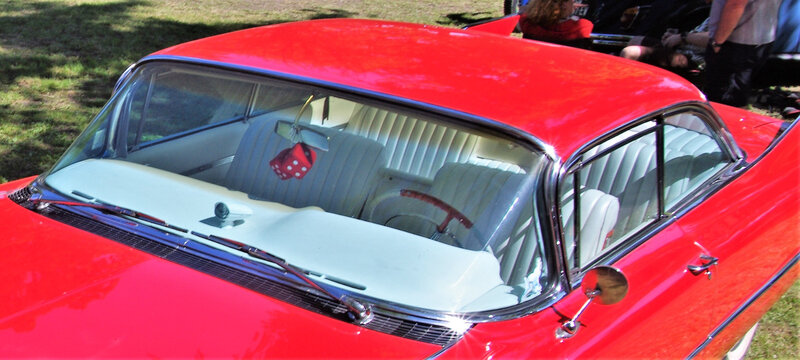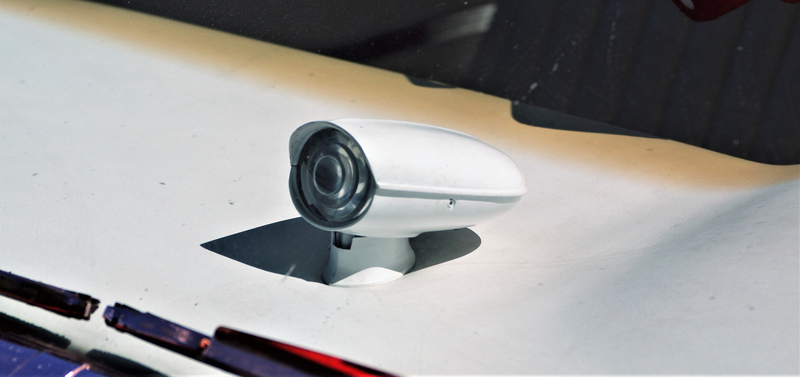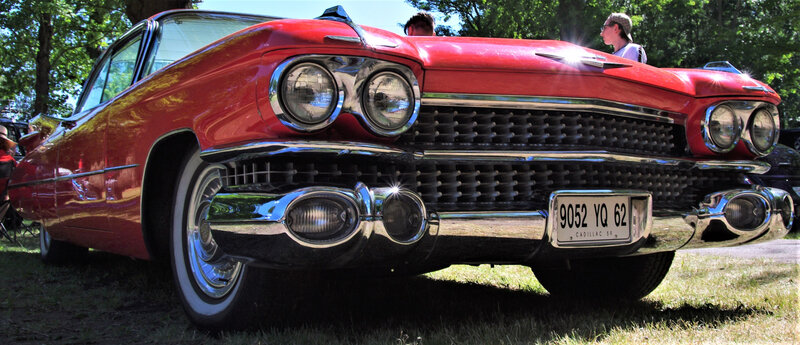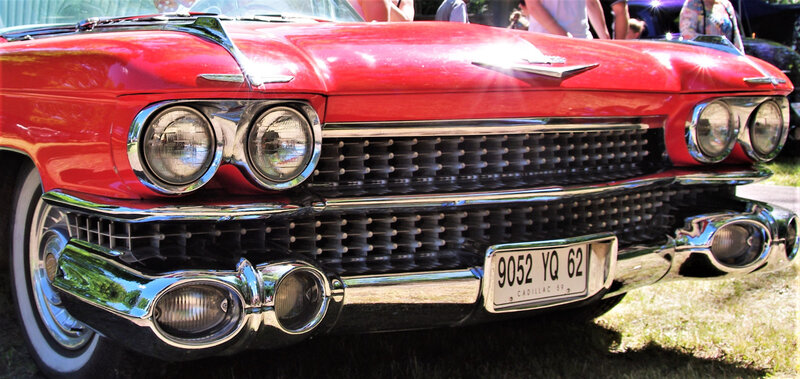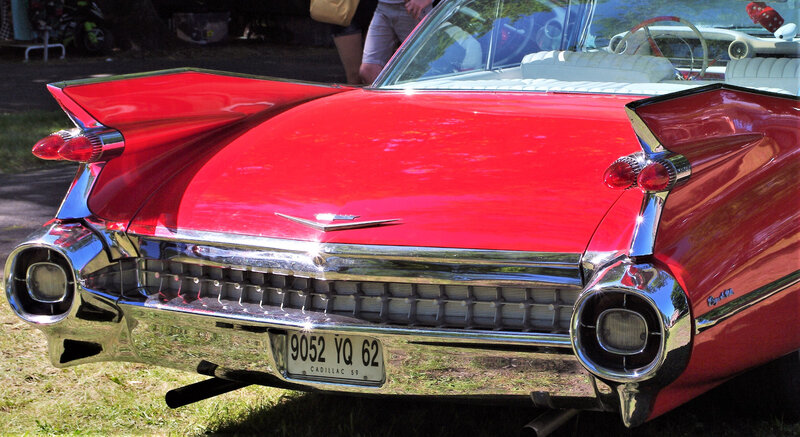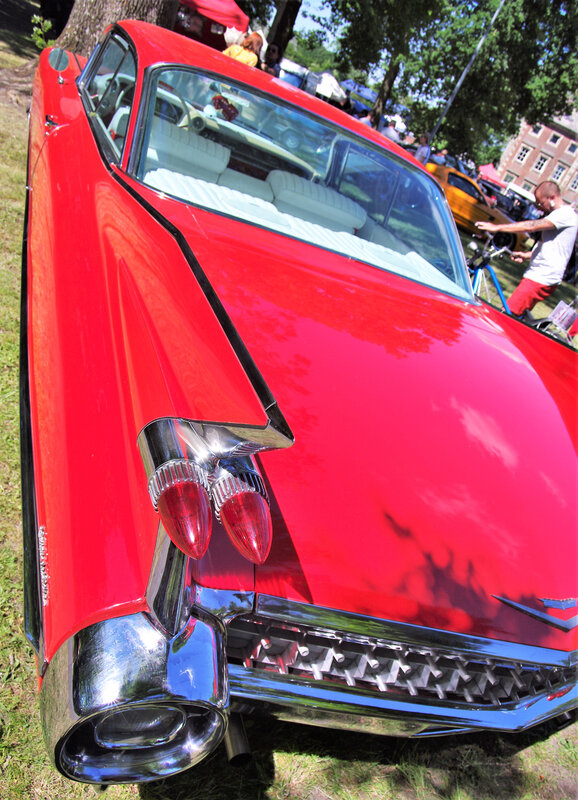 18 juin 2019
Dernier fruit en date de l'étonnante et durable collaboration entre Nick Lowe - figure tutélaire de la scène britannique depuis les 60's, qui vient d'ailleurs de fêter il y quelques semaines ses 70 balais - et les vétérans de la scène néo-surf Los Straitjackets, cet Extended Play quatre titres sorti il y a un mois tient tout à fait la route! trois originaux, dont cet excellent Love Starvation, et une reprise de Ricky Nelson, et hop voilà un p'tit plaisir power pop au feeling très fifties (Ritchie Valens a été cité) voire tex-mex, de courte durée, certes, mais qui ne se refuse pas. Enjoy.
Nick Lowe - Love Starvation
17 juin 2019
Un petit aperçu de se qui attend les festivaliers du Sjock et de Binic en juillet, avec les quatre beaux gosses de Grindhouse en pleine action! From Melbourne, Australia, with a love of beer and Mutha Fuckin Punk Rock Power. Love'em!
Grindhouse - Death Of The Australian Car Industry
Grindhouse - Peter Brock Built My Hotrod
16 juin 2019
Les Lullies ce soir à l'Imposture à Lille, Wilco avec Ken Stringfellow à l'Aéronef mardi 18 juin, Left Lane Cruiser à la Cave aux Poètes, Roubaix, mercredi 19 juin, Los Explosivos de retour au Pit's à Courtrai le 27 juin, le Sjock Festival à Gierle du 12 &u 14 juillet prochain, et le festival de plus en plus garage, punk et rock'n'roll de Binic en Bretagne cet été aussi, du 26 au 28 juillet! Côté bagnoles et en entendant Béthune 2019, les 23,24, et 26 Août, le doublon Retro Sur Mer Vintage Weekender et V8 Brother Village, respectivement les 6 et 7 juillet à Hooglede et les 26, 27 et 28 juillet à Wenduine. Time to tune that big block and get your ear protections ready, old man..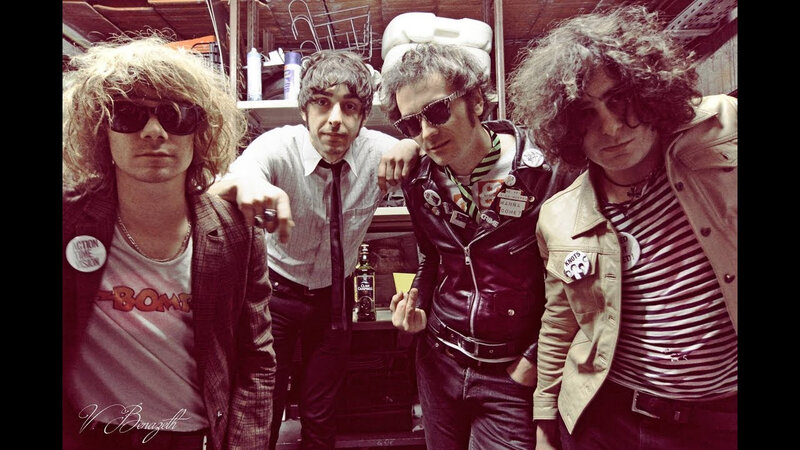 Les Lullies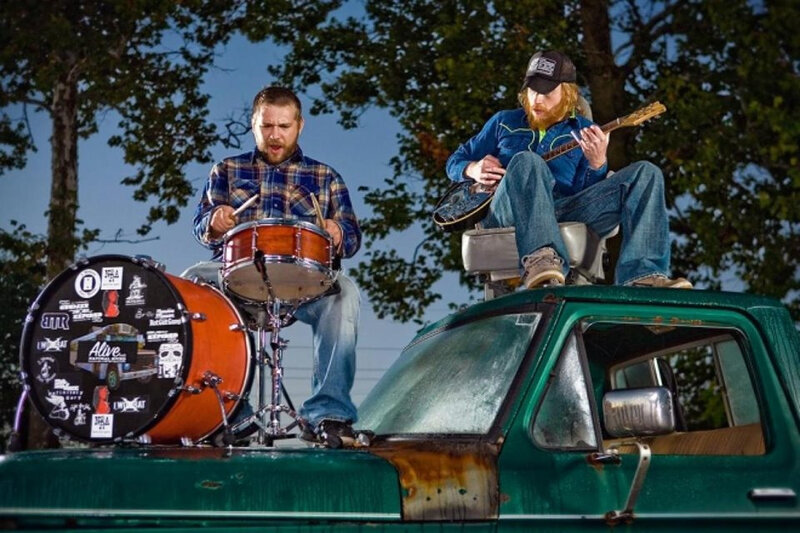 Left Lane Cruiser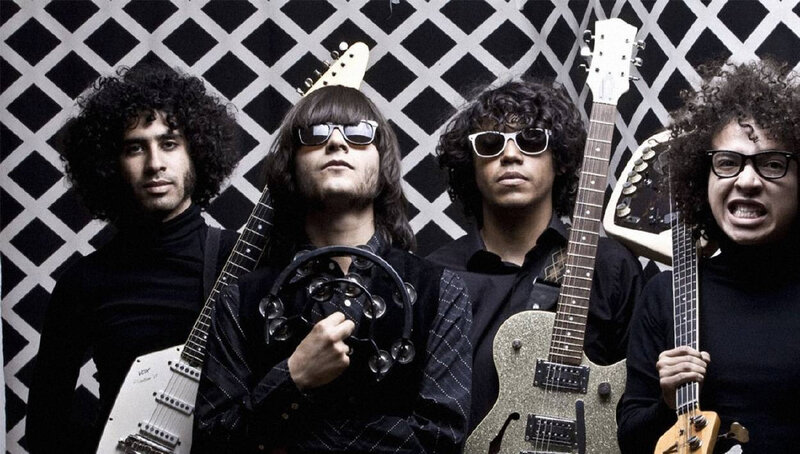 Los Explosivos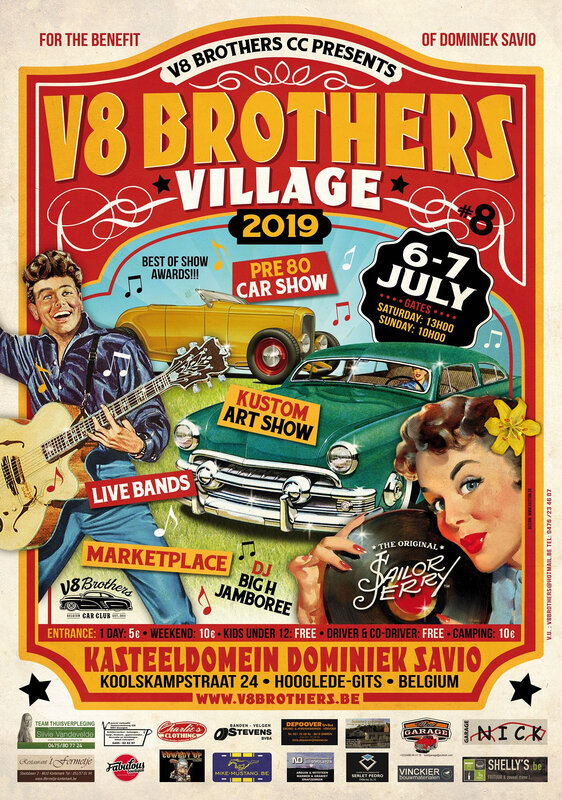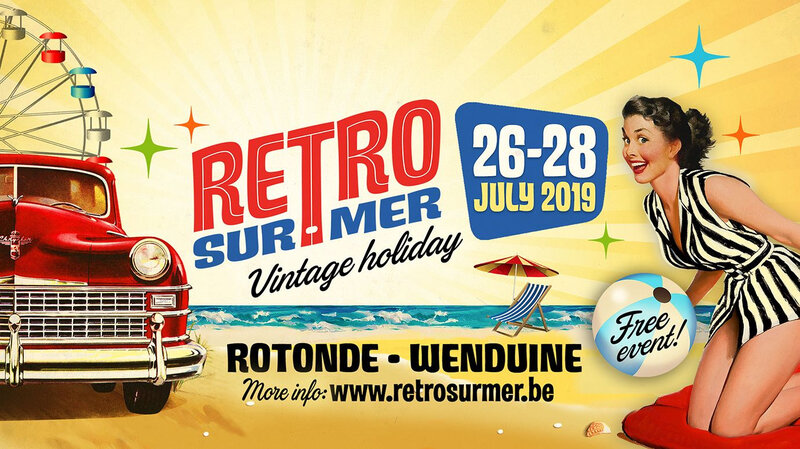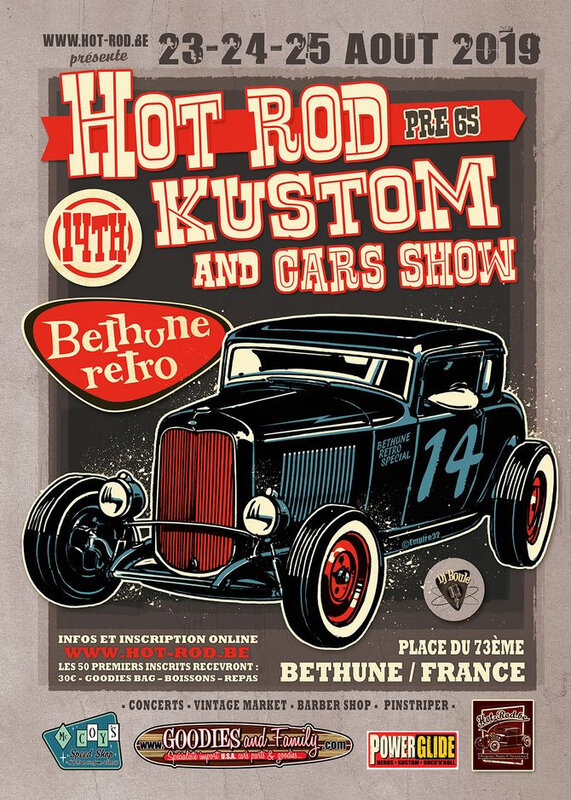 15 juin 2019
My mood exactly. One Taw Taww Faw!!
12 juin 2019
Aussi jolie et appétissante qu'une motte de beurre fraîche en train de fondre au soleil de Raismes, ce beau convertible tout en rondeur Plymouth 1946 en version Special Deluxe (le haut de gamme de la marque au logo hommage au Mayflower), propulsé par son robuste et rustique six-en-ligne de 95 chevaux, donnait irrémédiablement l'envie d'aller faire une petite ballade cool cheveuzauvent sur les p'tites départementales du valenciennois. En pensant au bonheur des américains qui, dès 1946 et pendant que les européens commencaient tous juste à pouvoir à peu près manger à leur faim, purent enfin dépenser leurs dollars en belles voitures neuves, lorsque le gouvernement américain autorisa les constructeurs automobiles à reconvertir leurs usines à la production civile commerciale.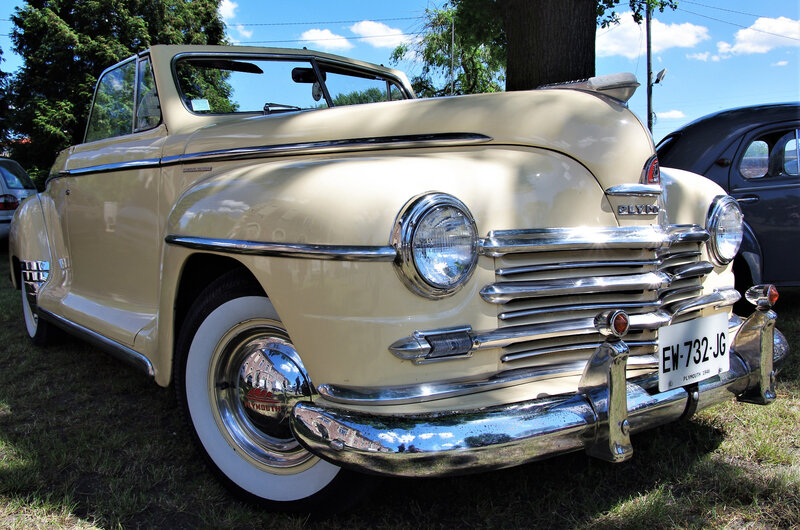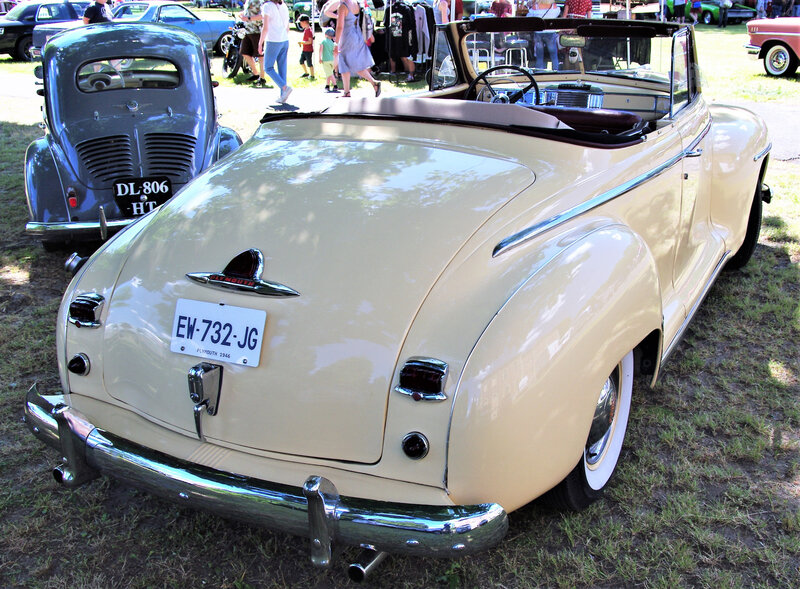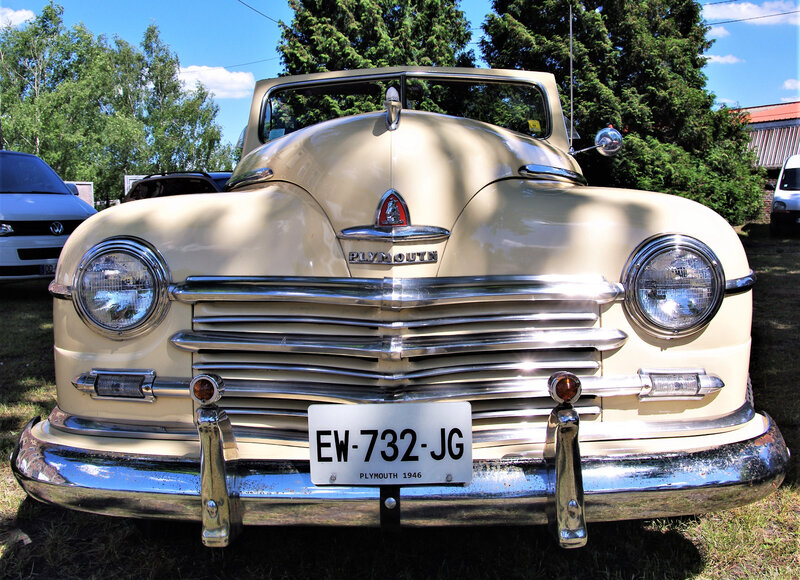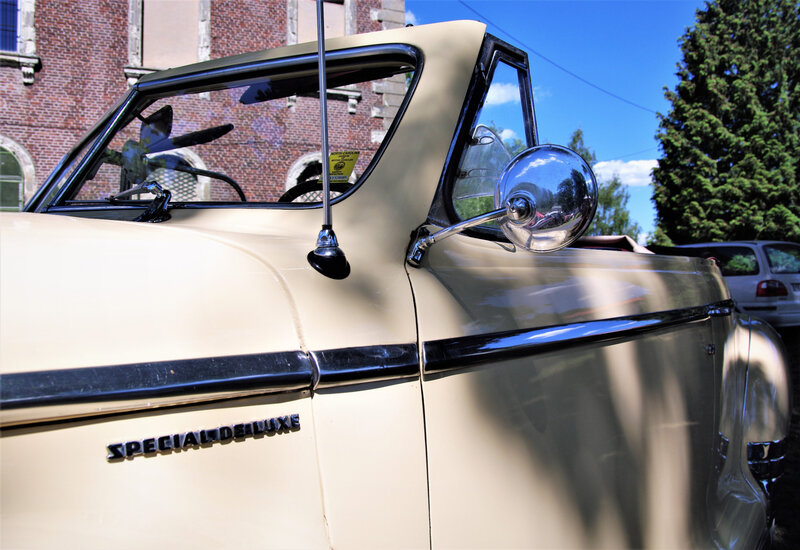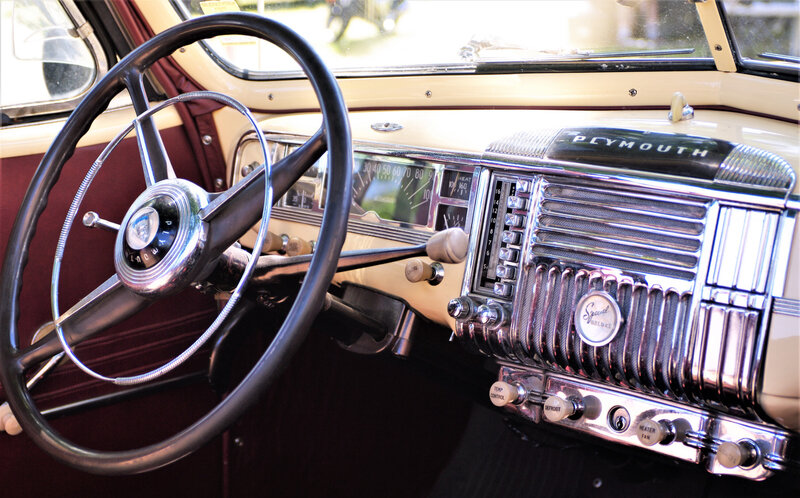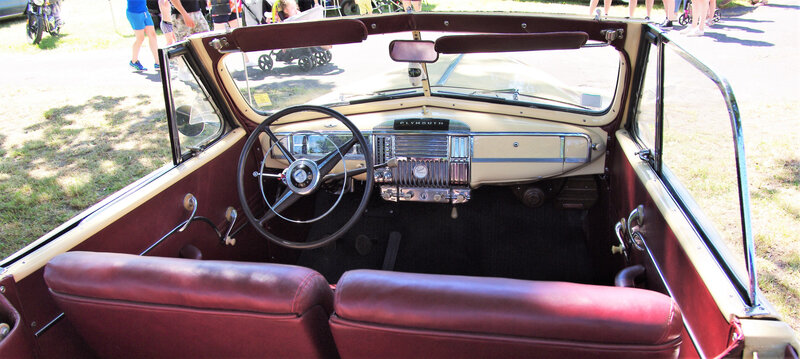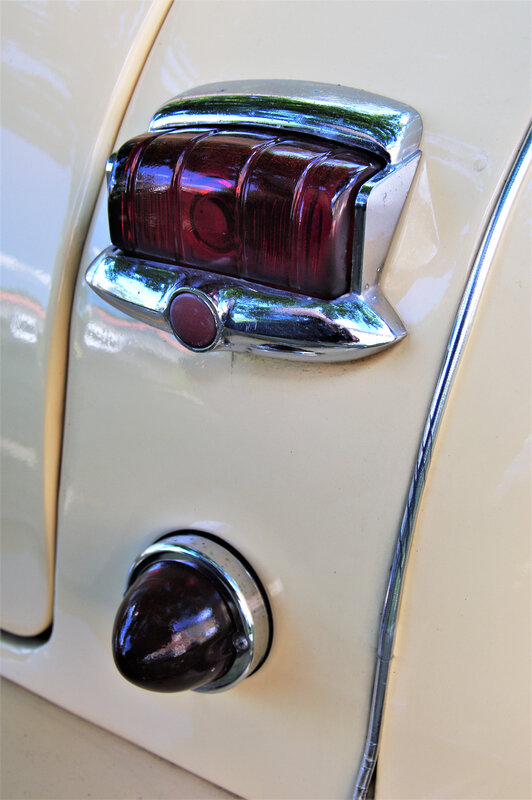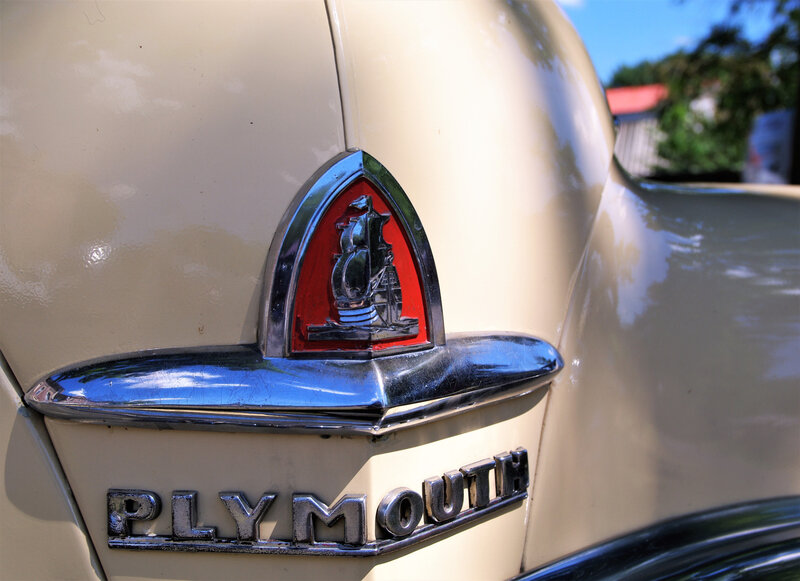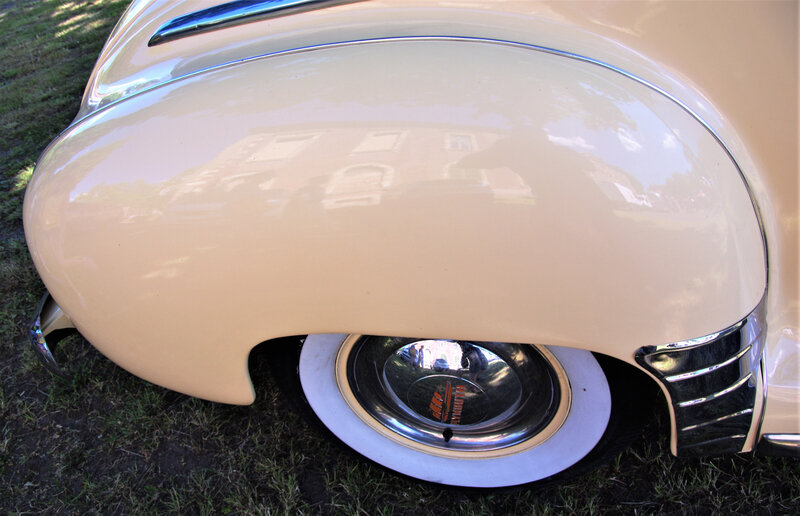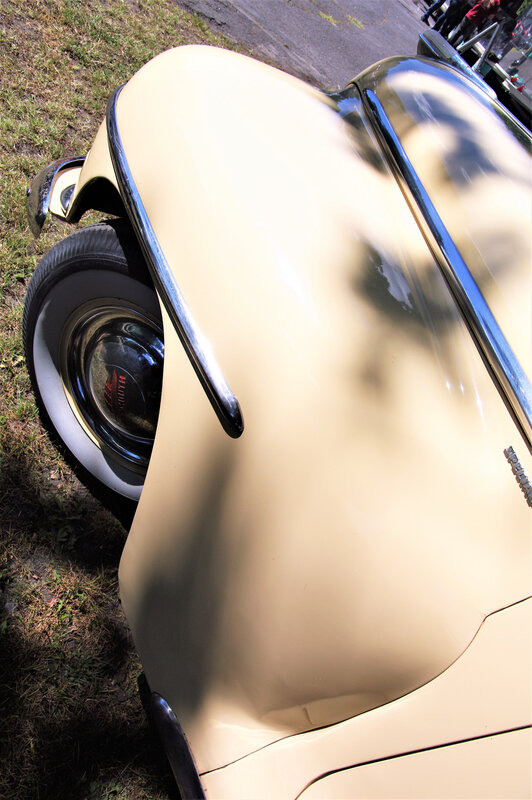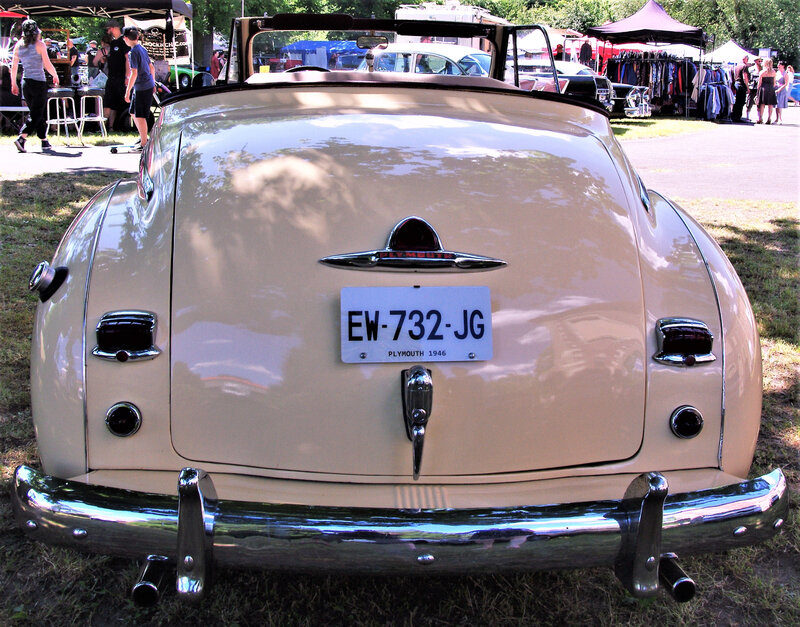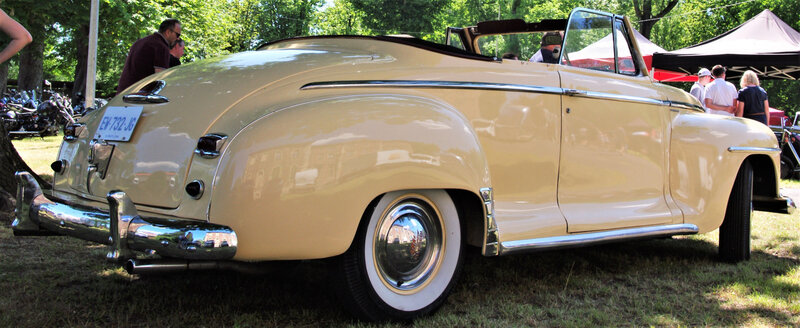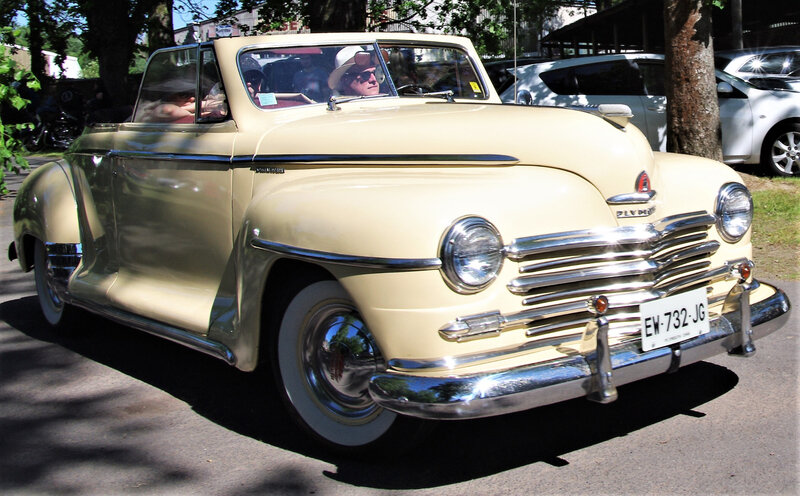 11 juin 2019
Un classique du rock de Detroit, extrait du quatrième lp de Bob Seger, Seven, paru en 1974. J'adore aussi la cover par The Inmates sur True Live Stories, sorti par Lolita Rds en '84.
Bob Seger - Get Out Of Denver
10 juin 2019
Recette imparable pour se concocter une p'tit hot rod bien kewl, traditionnel mais toujours groovy: une caisse de roadster Ford 1928 Model A, posée sur un chassis de '32 avec une iconique calandre de la même année, et petite touche d'originalité, un straight six Chevrolet en lieu et place du four banger d'origine ou du flathead V8.. Quelques scallops vert flashy pour agrémenter la traditionnelle peinture noire, et hop vous pouvez aller cruiser!