11 janvier 2020
Yeaaaaah.. la piste garage punk parfaite pour démarrer le weekend! Un riff qui trace, un orgue que frétille derrière, une rythmique carrée et percutante, des lyrics futiles donc indispensables et un chant plein de morgue teenage, tout ça emballé en moins de deux minutes, au milieu des sixties, par The Oucasts, éphémère teen combo de San Diego, Californie. Kewl..
04 janvier 2020
Alley Hop, on enjoy le onzième single de Fred Hughes, paru en 1971 sur Brunswick Rds. et tiré de son premier album, Baby Boy, paru deux ans plus tôt. Grooovy!!!!
Fred Hughes - Don't Let This Happen To Us
28 décembre 2019
It's a Twang Thang.. En 1959, le célèbre Peter Gunn Theme de Henry Mancini contribue à faire de la série télé policière Peter Gunn un carton sur les écrans américains. Revisité par Duane Eddy la même année, alors même que sort le second album - Especially For You - du rocker new yorkais, cette version sonne encore plus sinistre et menaçante que l'original, grâce au riff de guitare monomaniaque d'Eddy, à la production ad hoc signée Lee Hazlewood, et surtout au sax possédé de Jim Horn, qui tranche dans le vif. Absolutely Killer..
07 décembre 2019
New York, 1955. Doc Pomus, jeune trentenaire né Jerome Solon Felder dans le quartier de Williamsburg, Brooklyn, en 1925, est sur le point d'abandonner définitivement sa carrière de chanteur de rhythm'n'blues pour se consacrer totalement au song-writing et à la production, en solo ou en collaboration avec son compère Mort Shuman. S'en suivra une incroyable série de hits en tous genres, dont ce fantastique Lonely Avenue, repris à toutes les sauces depuis - mais ma version favorite demeure l'originale chantée par Ray Charles, sur son second single de 1956. Enjoy.
Ray Charles - Lonely Avenue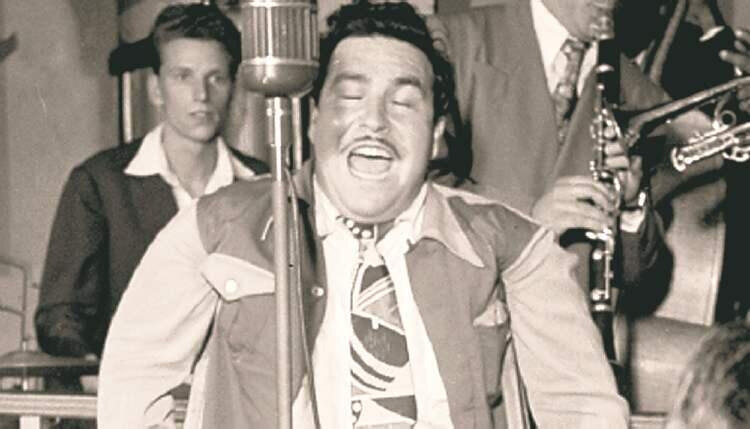 30 novembre 2019
Entre les deux versions - l'originale soulful et syncopée à souhait signée Aretha Franklin (face B du fameux single Respect également présente sur le dixième album de la Queen of Soul, I Never Loved a Man the Way I Love You, paru en 1967) - et la cover swingin' sixties survitaminée propulsée par l'Hammond B3 de Brian Auger et par le chant puissant de Julie Driscoll, mon coeur ne balance même pas. Non, le seul truc qui remue, c'est mon postérieur, en rythme (& blues) siouplaît! Impossible de résister au groove trépidant de cette perle co-écrite par la Franklin elle-même et par le fameux saxophoniste, session man, songwriter et producteur King Curtis. Enjoy.
Aretha Franklin - Save me
Brian Auger, Julie Driscoll & The Trinity - Save Me
09 novembre 2019
Novembre 1957. Max Lipscomb, jeune guitariste de 18 ans originaire de Dallas, Texas, rejoint les Blue Caps de Gene Vincent, qui vient il y un peu plus d'un an, à l'été '56, de changer la face du monde libre avec le hit international et instant classic Be-Bo-A-Lula. Deux ans plus tard, sous le pseudonyme de Scotty McKay, il enregistre deux fabuleux singles de pure feral rockabilly, Midnight Cryin' Time puis Evenin' Time, dont la face-B, l'explosif Rollin' Dynamite, suinte autant la nitro que, au hasard, le Fujiyama Mama de Wanda Jackson! Enjoy the Boom.
Scotty McKay - Rollin' Dynamite
02 novembre 2019
En boucle ce matin depuis le petit déj', cette pépite alt-country folk signée Julie & Buddy Miller, couple peu prolifique en duo (seulement trois albums entre 2001 et ce tout dernier effort, Breakdown on 20th Ave. South, paru en juin dernier) mais dont les carrières respectives sont déjà plus que conséquentes. Enjoy.
Buddy & Julie Miller - I'm Gonna Make You Love Me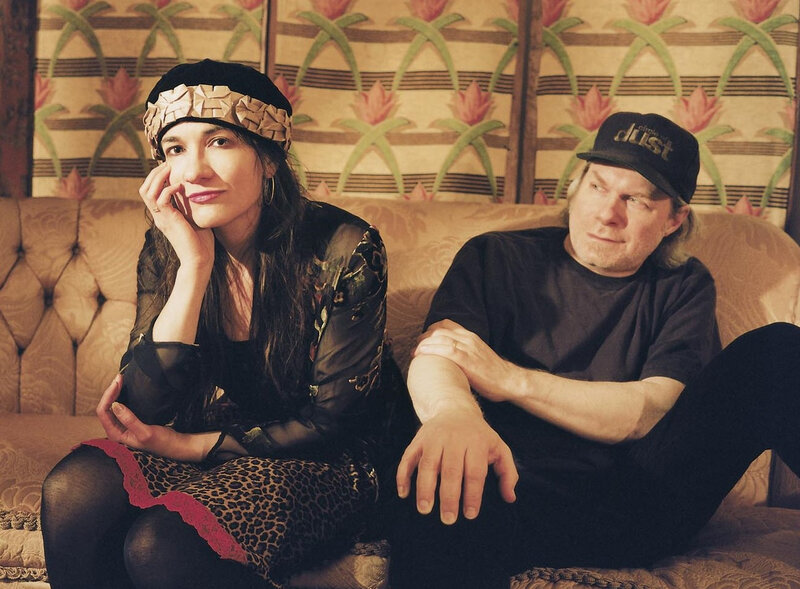 26 octobre 2019
Bon ben cette semaine a été très punk dans mes enceintes.. Après être retombé dans la marmitte mid-seventies pub/punk avec les 'Bishops et l'infernal quintet Bators/Chrome/Zero/Magnum/Blitz lundi et mardi dernier, on enfonce le clou chromé ce samedi matin avec un combo injustement oublié, The Nips, a.k.a. The Nipple Erectors (un nom unilatéralement désigné comme Meilleur Nom de Groupe Punk et Assimilé par un jury de une personne cette semaine dans mon salon), monté par Shanne Bradley et Shane MacGowan (Six ans avant que ce dernier ne co-fonde The Pogues) et auteur d'au moins deux classiques, le très power-pop Gabrielle (1979 - repris quelques années avant sa parution par Johnny Hallyday) et ce fantastique All The Time In The World, leur second single paru en 1978. Enjoy.
The Nips - All the Time in the World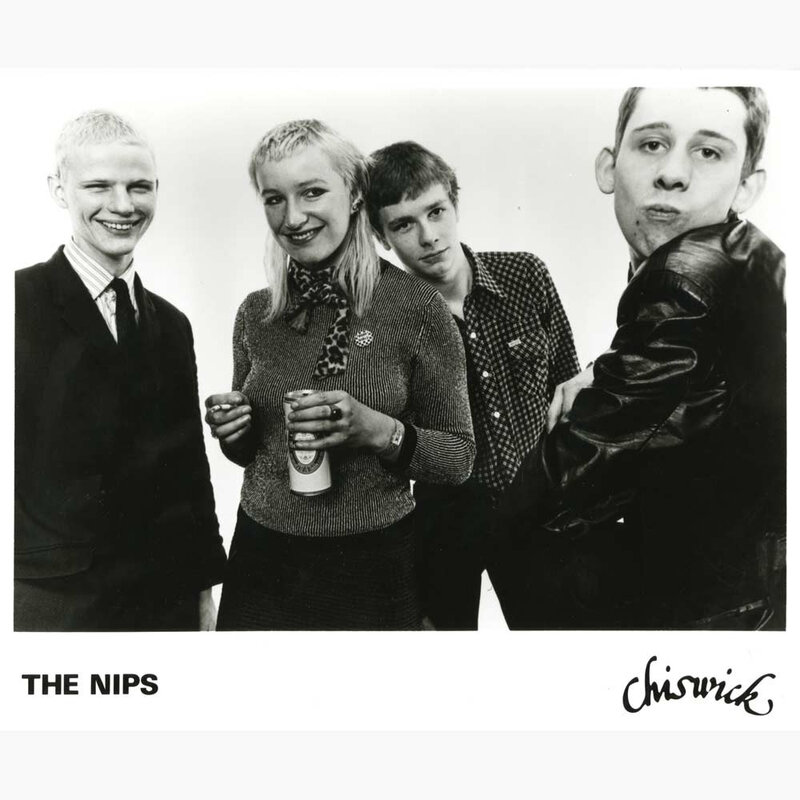 19 octobre 2019
Une parenthèse instro surf garage dans la riche carrière rhythm'n'blues, funk & soul de Steve Cropper, l'homme derrière Booker T & The MG's, The Mar-Keys, et une bonne partie du son Stax, avec ce single signé The Cobras, en 1964. et en bonus une autre petite perle des MG's justement, intitulée Fuquawi et parue en '71 toujours sur le mythique label de Memphis fondé en 1959 par Jim Stewart et sa soeur Estelle Axton. Enjoy.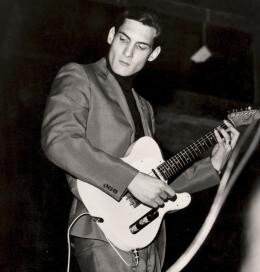 Booker T. & The MG's - Fuquawi
12 octobre 2019
Un kewl classic swingin' rock'n'roller pour débuter le weekend avec le Linda Lu de Ray Sharpe, chanteur guitariste texan originaire de Fort Worth qui décrocha la timbale dès son second single, ce même titre enregistré en 1959 sous la houlette de Lee Hazlewood, avec, excusez du peu, Duane Eddy et Al Casey aux guitares! Luv that stuff..