10 novembre 2018
Le samedi matin j'ai une compile de kewl trucs vintage pour démarrer la journée, et elle kickstart avec Dion & The Belmonts, groupe doo-wop formé en 1957 par quatre jeunes ritals qui habitaient tous sur ou pas loin de Belmont Avenue, dans le Bronx. Inspirés par leurs collègues des quartiers noirs de NYC, le quartet cartonna quasiment tout de suite avec ce single paru en '58, un uptempo doo-wop devenu depuis un classique du genre. Enjoy.
Dion & The Belmonts - I Wonder Why
03 novembre 2018
La Nouvelle Orléans, 1969. Le fantôme de Marie Laveau hante encore le Quartier Français, et Doctor John vient de sortir son premier album, Gris-Gris.. Sept pistes psyché--jazzy-bluesy hoodoo voodoo fleurant bon le gumbo et les crawfish, et dont la dernière est ce long, lancinant, et doucement halluciné - "Je suis le Grand Zombie.." - I Walk on guilded splinters. Quelques années auparavant, avant de se réincarner en Doctor John le Night Tripper, le jeune Malcolm John Rebennack avait déjà fait ses classes de rock'n'roller en jouant dans les bouges et strip-clubs de la Big Easy, sous le nom de Mac Rebennack, gravant dès la fin des fifties et alors qu'il était à peine majeur quelques titres bien groovy, tel ce real kewl instrumental Storm Warning annonciateurs des orages à venir lors de la décennie suivante.
Mack Rebennack - Storm Warning
Dr. John - I Walk On Guilded Splinters
27 octobre 2018
Il y a trente ans on gueulait "Arras needs geetarz!" dans les micros de Radio PFM, et il semble que le message ait été passé d'une génération à l'autre dans la capitale de l'Artois. White Trash Bang Gang sera en concert à l'Imposture, à Lille, le 16 novembre prochain. Short shorts en jean à frange recommandés (pour les hommes).
White Trash Bang Gang - J'aime ta frange
17 octobre 2018
En 1986, le premier album des Johnnys, Highlights of a Dangerous Life, paru en France sur Closer Rds, tournait au moins autant sur ma platine - et revenait en playlist dans l'émission - que, au hasard, les premiers lps des Hoodoo Gurus. J'avais craqué sur l'univers fun et country punk parodique du combo monté par l'ex-Hoodoo Rodney "Roddy" Radalj à Sydney en '82, et ce Injun Joe (tout comme Rebel Yell, sa super face-B inédite disponible sur le single paru quelques mois auparavant) tient encore parfaitement la route 35 ans plus tard. Enjoy the ride.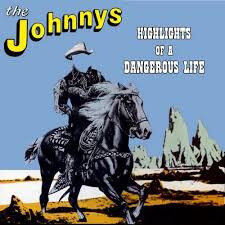 Une pensée au passage pour Spencer P. Jones, le chanteur guitariste du groupe et pilier émérite de toute la scène rock'n'roll australienne (The Beasts of Bourbon,..) des 80's et des 90's (plus une floppée d'albums solos jusqu'à récemment), disparu à l'âge de 61 ans il y a quelques semaines, RIP, Lone Rider.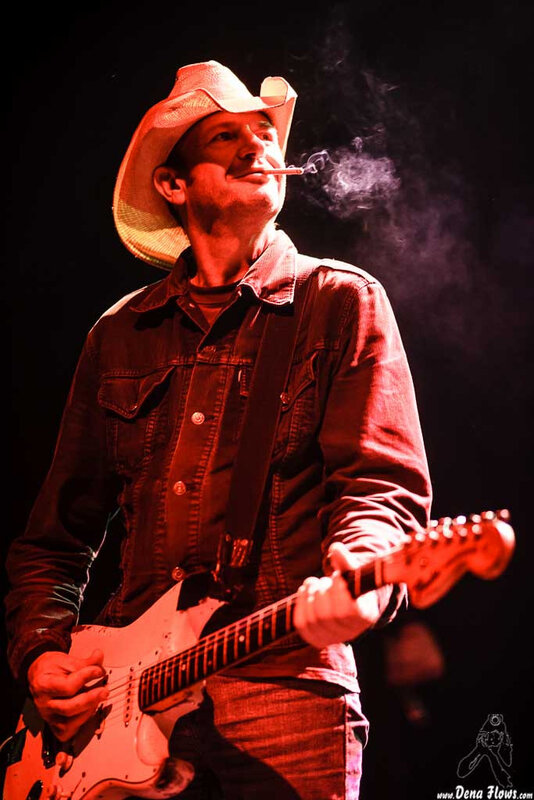 13 octobre 2018
1961. Get It, face-B du premier single (Late Date) des Parkays. Classic organ-driven rhythm'n'blues tittyskaker instrumental, parfait pour un samedi matin.. Enjoy, and don't forget to shake you booty, too.
06 octobre 2018
Et les deux versions, siouplaît! American Beat, le tout premier single des Fleshtones (l'original de 1978) et le remake de '84 pour le film Bachelor Party (Incidemment l'un des premiers rôles ciné de Tom Hanks), par l'un des groupes les plus funs qu'il m'ait été donné de voir sur scène.. Ladies & Gents, Enter New York City's Roman Gods of Rock'n'Roll, The Fleshtones!
Et en plus l'increvable quatuor sera live on stage à Lessines le 1er octobre prochain! Super-Rock Time! Yeeeeeaaaah... Yaaaaaaaaaw!!!
Fleshtones - American Beat '84
Fleshtones - American Beat
29 septembre 2018
Propulsé par la voix chaude et puissante de Gayle McCormick, spectaculaire soul sister d'un groupe mineur, Smith, qui ne sortit en trois années d'existence que deux albums essentiellement composés de reprises, ce Let's Get Together rock and roule plutôt pas mal. Et la piste, issue du premier album du quintet, A group called Smith, et originellement signée par Chet Powers, chanteur guitariste du Quicksilver Messenger Service, donne aussi vite envie de se remettre en boucle leur seul et unique hit, Baby it's You, fantastique et torride version du tube des Shirelles écrit par Burt Bacharach et redécouverte par chez nous via la géniale B.O. du Death Proof de Quentin Tarantino en 2007. Enjoy.
Smith - Let's Get Together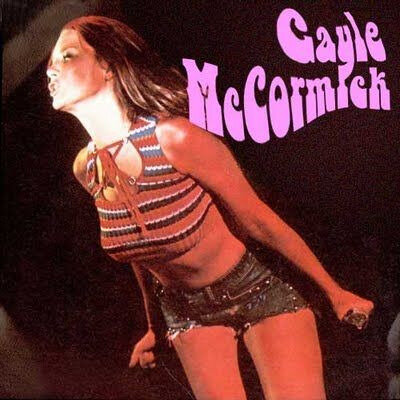 Le premier album solo de Gayle McCormick en 1971, juste après le split du groupe.
22 septembre 2018
Envie d'un big fuck you ce matin? ça arrive, et faut pas se priver, hein? Dead Sara, quatuor de Los Angeles devenu trio il y a peu, une poignée d'albums et de EPs dispos, et une vibe Janis Joplin hardcore meets 70's hard rockin' punk bien accrocheuse. Affaire à suivre de près..
12 septembre 2018
Sixties garage rock toujours et rock'n'roll chicano encore avec un autre combo incontournable, venu tout droit du Michigan cette fois-ci, et encore actif aujourd'hui! Question Mark And The Mysterians, ce fut surtout le hit 96 Tears, en 1966, devenu un classique rock'n'roll depuis, et un beau retour en 1998 avec l'album Do you feel it, baby? sur Norton Rds. La piste d'aujourd'hui date quant à elle de 1969, juste avant le split du line-up original. Enjoy.
? & The Mysterians - Ain`t It A Shame
08 septembre 2018
Si on devait compiler tous les groupes qui choisirent de s'appeler "The Pirates" on obtiendrait un truc de la taille d'un annuaire, mais on s'en fout, ce qui compte à la fin c'est la qualité des tunes, right? Cette petite perle garage est la face B de Naughty Girl, l'un des deux singles enregistrés en 1965 par ce combo de New Orleans, et il lui suffit de deux minutes pour se loger durablement entre les deux esgourdes. Enjoy.