23 mars 2019
RIP Zephire André Williams, Black Godfather & Sugahdaddee de toute la scène blues punk de ces vingt dernières années ET progéniteur, depuis les fifties et les sex-teaz, du R&B salace et libidineux le plus jouissif, ET co-auteur du killer hit Shake A Tail Feather propulsé au sommet par Ike & Tina Turner! On est pas prêt d'oublier tes costards flamboyants et ta bonhommie chaleureuse, man!
Andre Williams - Agile Mobile and Hostile
Andre Williams - Jail Bait
Andre Williams - Lookin' Down At You, Lookin' Up At Me
Andre Williams - Sweet Little Pussycat
16 mars 2019
j'ai découvert ce Pretty Please via la killer cover de Redd Kross sur leur album de 1996, Show World. Le gang des frangins McDonald l'avait repris des Dickies (autre grand groupe oublié - on en reparle bientôt). The Dickies avaient légèrement modifié le titre et en avait pondu une version speedo-ramonesque tout à fait réjouissante en '83, sur leur Stukas Over Disneyland le bien-nommé. l'original signé The Quick (Los Angeles, 1974-1978, un album est une poignée de singles et EP's) datant quant à lui de 1978, est depuis devenu une classique power-pop incontournable - surtout le samedi matin pour démarrer le weekend. Enjoy.
The Quick - Pretty Please
The Dickies - Pretty Please Me
Redd Kross - Pretty Please Me
09 mars 2019
La piste à se mettre en boucle quand c'est le weekend mais que le temps est pourri, qu'il fait froid, qu'on est crevé et qu'on a le moral dans les boots.. Ce classique pop-garage-rocker qui-aurait-du-être-un-hit à l'époque fut signé par The Choir, from Cleveland, Ohio, en 1966, est fait encore aujourd'hui toujours bien la paire garage-météorologique avec le I'm in Pittsburg (And it's raining) de The Outcasts, paru la même année. La version d'un autre natif de Cleveland, Stiv Bators, sortie en 1979, est pas mal non plus. Enjoy.
The Choir - It's Cold Outside
Stiv Bators - It's Cold Outside
02 mars 2019
Trente ans que ça dure, et c'est pas prêt de s'arrêter.. Il y a deux mois, le Pit's, le plus célèbre shittiest r'nr' bar in Belgium et notre "CBGB's à nous", célébrait son anniversaire, et rien de tel que ce Drinkin' at the Pit's du primitive rock'n'roll punkrock power trio d'Amsterdam, The Anomalys, pour démarrer le weekend avec un big fuckin' grin d'une oreille à l'autre! Le gig a eu lieu hier soir et on ne pouvait pas y aller, mais ça ne nous empêche pas de repenser à tous les bons moments qu'on a passés au n°1 de la Sint-Rochuslaan à Courtrai! Long Live The Pit's!!
The Anomalys - Drinkin' at The Pit's
16 février 2019
Je suis en pleine rechute de Flamin' Groovies en ce moment.. Heureusement que le Doctor Boogie n'est jamais loin pour m'aider à tenir à distance (mais pas trop loin quand même..) cette garçe d'Evil Hearted Ada. Les Groovies en 1971, sur l'album Teenage Head, une autre perle signée Roy Loney! Enjoy the Groovah..
Flamin' Groovies - Evil Hearted Ada
26 janvier 2019
George Warren Barnes, pionnier de la guitare électrique, musicien de blues, de jazz et de swing virtuose et sessionman renommé, et son single de 1962, Spooky, b/w Trainsville. Enjoy the chills.
19 janvier 2019
Los Angeles, 1966. The Seeds avec leur deuxième album A Web Of Sound, Sky Saxon au chant et le presque quart d'heure de Up In Her Room.. Psychedelic groove out of the garage! Enjoy.
The Seeds - Up in Her Room
12 janvier 2019
The Fadeaways. 2016. Japanese Garage Punk. Yeah. Kool.
'Nuff Said.
Enjoy.
The Fadeaways - That Girl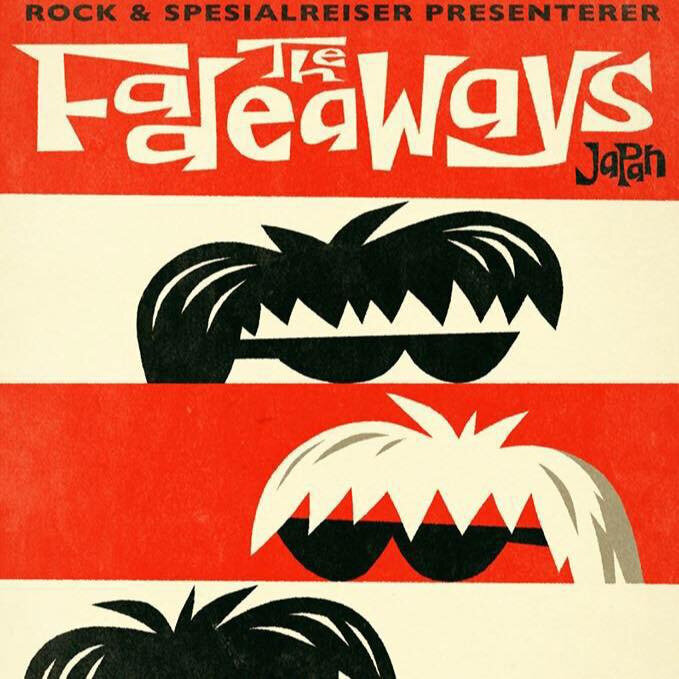 05 janvier 2019
Bon, la soirée est pourrie, le DJ craint, la bouffe est infâme, y'a rien à boire, et les autres vous snobent.. Pas grave, virez l'incapable en charge des playlists, dégainez votre usb-key, et balancez ce fabuleux single des Slickee Boys! Avantages immédiats: vous faites le vide sur la piste, ça vous laisse toute la place pour danser le Watusi comme un sauvage, et en plus vous exprimez clairement votre opinion sur la soirée en question..
Un des trucs les plus féroces et drôles jamais enregistrés par ce combo mythique dans l'underground de Washington D.C., This Party Sucks était sorti sur New Rose Records en 1988.
The Slickee Boys - This Party Sucks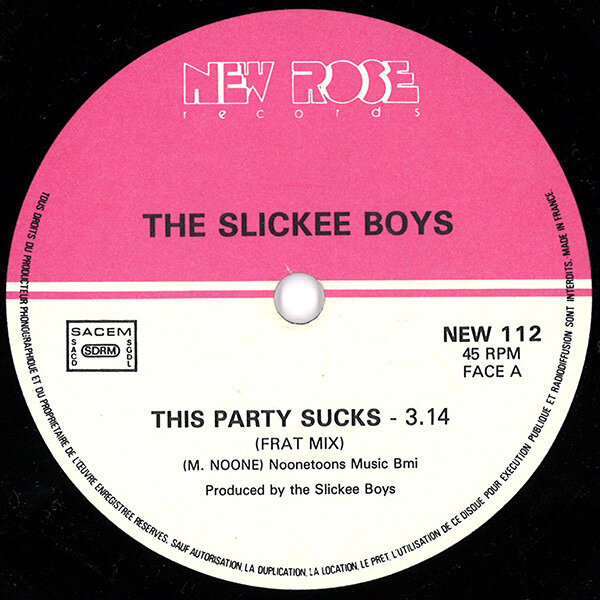 29 décembre 2018
L'un des thèmes classiques de la trilogie Dollars de Sergio Leone par le maestro Ennio Morricone, en attendant de faire l'expo Il était une fois Sergio Leone demain matin à la Cinémathèque Française! Can't Wait!
Ennio Morricone - For A Few Dollars More