Une vidéo pour bien commencer la semaine, disponible sur le net si on cherche un peu. Juste l'envie de partager une découverte récente, un vieux favori, ou un truc qui était passé sous mes radars jusqu'ici.
A music video to get the week started. I just felt like sharing a personal favorite, a recent find, or the stuff that had slipped under my personal radar so far.
16 septembre 2019
Au début des eighties, on appellait ça du Country Punk, autrement-dit le mix à priori improbable entre la country music de la cambrousse et des trous paumés et le rock'n'roll urbain des grande métropoles. Ouais, mais de quelle country parlait-on? De la mainstream country réac, polissée et ultra-commerciale produite à la chaîne depuis Nashville? Of course not, il s'agissait plutôt de celle, rebelle et outlaw, héritée des icônes du genre, de Hank à Johnny en passant par Willie, et de leurs successeurs. Un univers musical différent de celui des Ramones, de X ou des groupes British - qui venaient juste de réinjecter de l'urgence et de la fureur dans le rock'nroll des origines - mais au fond une même rage incandescente et des frustrations à ventiler par n'importe quel moyen! Logique donc, pour le gamin qui s'emmerdait dur dans sa banlieue ou sa ferme, de tomber dans le punk, puis tout aussi logiquement de se rendre compte qu'une partie de la discothèque parentale, méprisée jusque là, renfermait elle aussi quelques perles sauvages, anti-establishment et insurgentes.. Le Cow Punk était né.
Jason & The (Nashville) Scorchers fit parti des pionniers du genre, avec à leur actif de vraies country roots et un chanteur exceptionnel, Jason Ringenberg. Cette cover survitaminée de Bob Dylan cartonna en '83, à la sortie de leur premier mini-lp 6-titres, Fervor, le bien-nommé.. Et même si la vidéo peut faire doucement rigoler aujourd'hui, ce premier vinyle est depuis devenu un classique!
Jason and the Scorchers - Absolutely Sweet Marie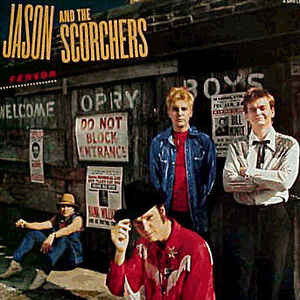 09 septembre 2019
The Darts, le all-female psych-garagepunk band drivé par Nicole Laurenne depuis 2016, revient par chez nous dans quelques semaines pour une nouvelle tournée européenne et pour assurer la promo de leur second album, I Like You But Not Like That, paru au printemps dernier. Sur scène le samedi 2 novembre prochain à la Manufacture, Saint Quentin, à l'initiative de l'intrépide asso Bang Bang! qui inaugure sa nouvelle saison avec ce Bang Club N°4. Ah oui au fait, le titre ci-dessous fait aussi parti du soundtrack de la nouvelle saison de Peaky Blinders.. Check it out!
The Darts - Love U 2 Death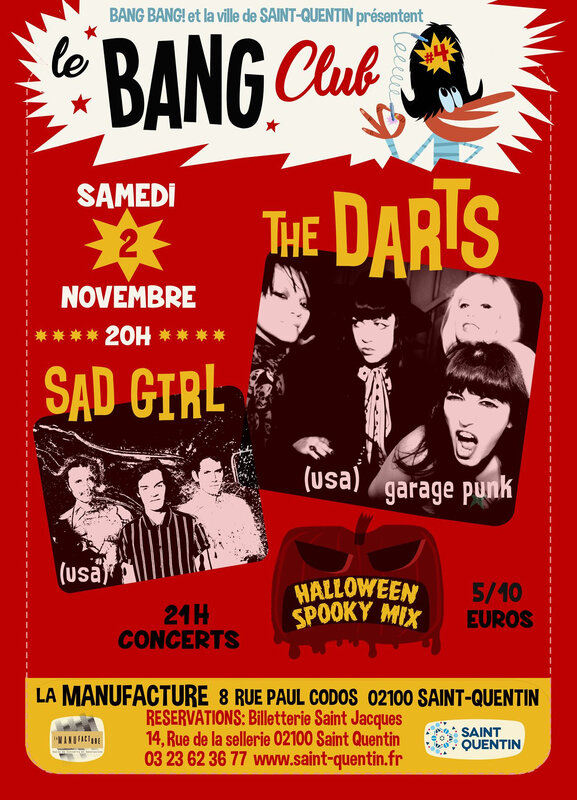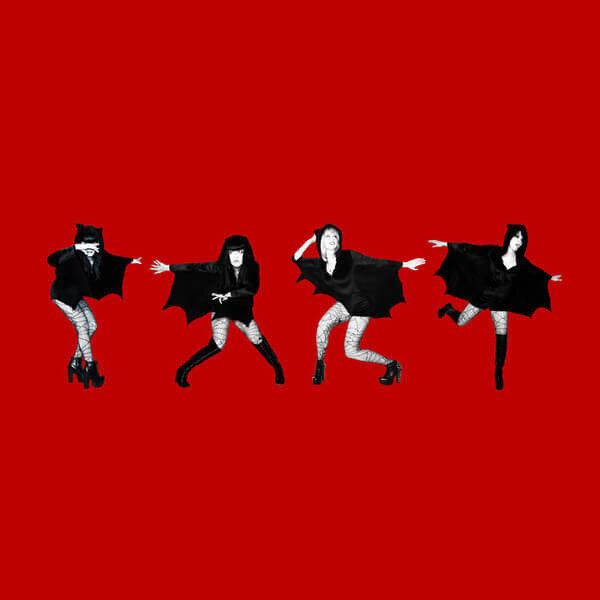 26 août 2019
Avril 1964. Le Dave Clark Five cartonne avec ce single aux States, après avoir été n°1 devant les Beatles au Royaume Uni. Aujourd'hui qui se souvient d'eux, à part les fans de la British Invasion? Pas grand monde, et c'est bien dommage.. Enjoy quand même.
Dave Clark Five - Glad All Over
01 juillet 2019
Hey! Hey! Hey! Uh-uwh-uwh! That's What I Like About You! Ce que je dis à ma chère et tendre tous les matins, yeah! Thanks to The Romantics, pugnace power pop trio natif de Detroit, Michigan, qui y débuta en 1977, influencé par la riche scène locale, bien sûr, mais fermement décidé à creuser un sillon nettement plus pop que ce qu'on associe en priorité à l'héritage de Detroit, à savoir la tellurique paire gagnante Stooges / MC5 et son rock brutal total. Malgré tout, les Romantics se distinguèrent par une approche high-energy de la pop sucrée que les médias U.S. allaient vite rebaptiser New Wave à la fin des 70's, et leur premier self-titled album paru en '79 contient son pesant de pépites énérvées, pop et poivrées, toujours aussi excitantes aujourd'hui. Le titre que j'ai choisi ouvre la face B du lp, et juste après le quatuor balance le She's Got Everything des Kinks, et le tout me met en joie pour ce début de semaine!
The Romantics - What I Like About You
24 juin 2019
Un T.W.M.V. en forme d'hommage, quelques jours après la disparition de Dc. John, à une autre légende de la Nouvelle Orléans, Dave Bartholomew, qui vient de nous quitter hier dimanche six mois presque jour pour jour après son centième anniversaire. Trop rapidement uniquement présenté comme "l'homme derrière Fats Domino", Dave Bartholomew était un membre incontournable et respecté des multiples scènes new-orléanaises, du jazz au rock'n'roll, du swing au rhythm'n'blues.
Dave Bartholomew - The Monkey
Dave Bartholomew - Shrimp and Gumbo
Dave Bartholomew's interview on PBS
17 juin 2019
Un petit aperçu de se qui attend les festivaliers du Sjock et de Binic en juillet, avec les quatre beaux gosses de Grindhouse en pleine action! From Melbourne, Australia, with a love of beer and Mutha Fuckin Punk Rock Power. Love'em!
Grindhouse - Death Of The Australian Car Industry
Grindhouse - Peter Brock Built My Hotrod
10 juin 2019
La piste qui ouvre en 1992 Sunrise On The Sufferbus, le deuxième album de The Masters Of Reality, ce très bon combo de Desert Rock de la scène de Palm Desert, dans la Coachella Valley, en Californie. Chris Goss toujours aux commandes, Ginger Baker (!) aux fûts, et ça déménage.. Enjoy.
Masters Of Reality - She Got Me (When She Got Her Dress On)
03 juin 2019
Les Lullies montent de Montpellier le dimanche 16 juin prochain pour un gig à l'Imposture, Lille, et ça c'est bien, parce que a) Les Lullies ont un look de punks à poils longs tout à fait classieux, b) Les Lullies ne prétendent pas jouer autre chose que du rock'n'roll, et c), Les Lullies ont l'extrême bon goût de reprendre le Savage des Fun Things, ce qui les place instantanément au sommet de la chaîne élémentaire mon cher Watson, comme disait ce bon vieux Billy. So, let's go down to the Night Club, en attendant le dimanche fatidique.
20 mai 2019
New York, début et milieu des 80's. La vague punk est retombée depuis un moment, la no-wave a fait pshitttt, et musicalement il ne se passe pas grand'chose de nouveau et d'excitant dans la Grosse Pomme; c'est l'une de ses périodes creuses ou tout retombe à plat et où naturellement les rock'n'roll addicts de tous poils et fans absolus de la chose se tournent vers le passé, plus ou moins éloigné et fantasmé. Les Raunch Hands se forment, comme des tas de groupes avant et après eux, poussés par cette envie de jouer un rock'n'roll fun, sauvage, débridé, simple et jouissif, sans aucune prétention carriériste, artistique ou musicale, en puisant à la source, dans le riche patrimoine national gorgé de morceaux de 50's rock'n'roll, de rhythmn'n'blues, de surf music, de garage 60's et de punk des 70's tous plus kool et bandants les uns que les autres.
Oui mais les Raunch Hands sont surtout new-yorkais, et le sulfureux passé pré-Giuliani de leur ville-monde va faire tout autant partie de leurs influences majeures. D'où leur surnom, sûrement, de Kings of Sleaze, tant leurs références au sexe tendance dirty et à toutes les autres dépravations possibles et imaginables (le tout dégoulinant d'alcool cheap à souhait - Thunderbird E.S.Q.!) imprègnent leur rock'n'roll libre, déglingué, testostéroné et mal embouché - aussi rugueux qu'une main calleuse sur un arrière-train rebondi, pour une partie de spanking librement consentie.. Deux exemples avec leur propre Blackjack et une méchante reprise d'un hit surf des sixties, le I live For The Sun des Sunrays. Enjoy
The Raunch Hands - Blackjack
The Raunch Hands - I Live for the Sun
13 mai 2019
The Mystery Lights are back avec un nouvel album, toujours paru sur Wick Rds, le sous-label de Daptone, il y a quelques jours. Psyché-garage rock'n'roll from Brooklyn, NYC, cet état de Too Much Tension est-il le résultat "Trop Dur à Supporter", du Too Many Girls d'il y trois ans? Dunno, mais j'attends avec impatience de pouvoir jeter une oreille à ce nouveau lp. Enjoy.
The Mystery Lights - Too Much Tension