Une vidéo pour bien commencer la semaine, disponible sur le net si on cherche un peu. Juste l'envie de partager une découverte récente, un vieux favori, ou un truc qui était passé sous mes radars jusqu'ici.
A music video to get the week started. I just felt like sharing a personal favorite, a recent find, or the stuff that had slipped under my personal radar so far.
18 mars 2019
Dick Dale, en 1993, avec Nitro, la piste qui ouvre son album solo Tribal Thunder. Enjoy.
04 mars 2019
From Barcelona Rawk City, The Lizards, un powah trio qui dézingue, rock'n'roll hi-energy, mélodies qui s'incrustent en un clin d'oeil et refrains à reprendre à tue-tête sous la douche ou au volant, remember The Donnas et les Runaways, Hon'? Si la réponse est yeah, tu risques de craquer pour Carla est son gang, à l'écoute de ce troisième album, Inside Your Head, fraîchement paru sur le label bordelais Adrenalin Fix.. Et je pressens que leur Rockers Hate The Summer, pure perle pop punk qui fleure bon le vécu et la sueur animale sans déo, va vite devenir un hit cet été entre Gierle, Rennes et Toulouse..
The Lizards - Everybody Sucks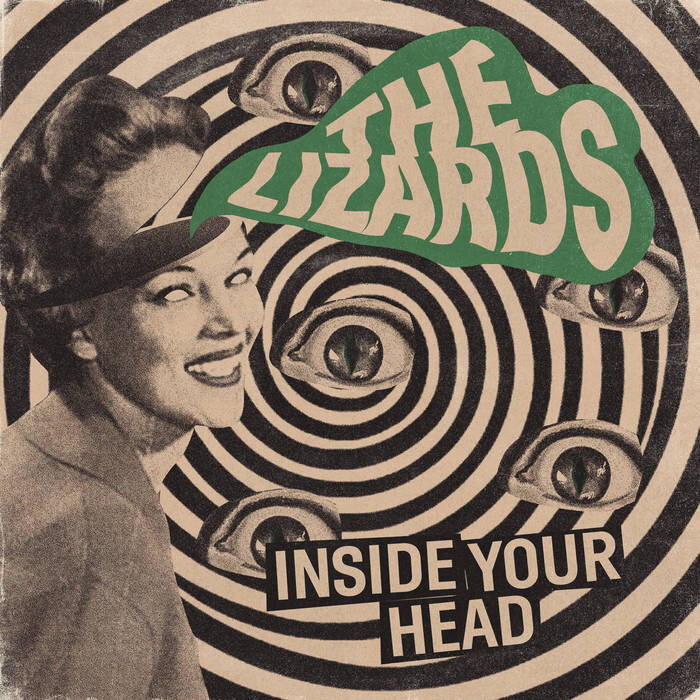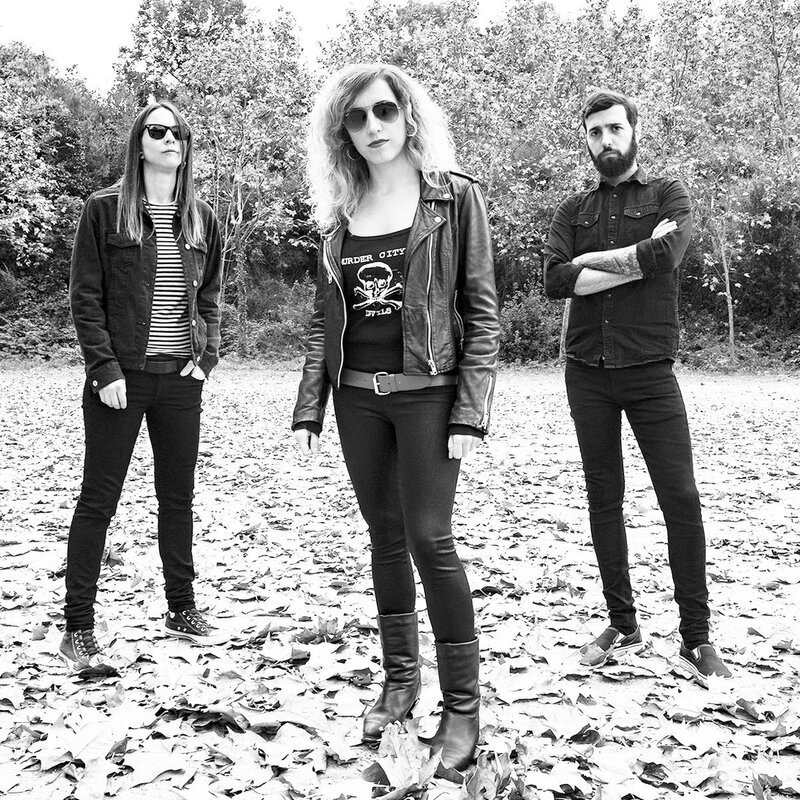 25 février 2019
The Cayman Kings pour commencer la semaine en beauté psychédélique, mais pas déliquescente (Wot?), avec un extrait du tout nouveau long-jeu de cet excellent six-tease garage band lillois, Marigold Under Scales, tout juste paru chez Soundflat, le fameux label allemand au goût toujours aussi impeccable. Et pour joindre l'agréable au supermidable, le groupe sera de la partie le samedi deux mars lors de la soirée Peaky Mania à la Maison Folie de Wazemmes, pour la présentation publique de la programmation du Séries Mania Festival, édition 2019, qui se déroulera à Lille du 22 au 30 mars prochain! Koooool...
Ah oui au fait, la soirée Peaky Mania est gratuite, mais vu le buzz, vaut mieux réserver dès ce midi sur le site officiel du festival..

Cayman Kings - Pink & Blue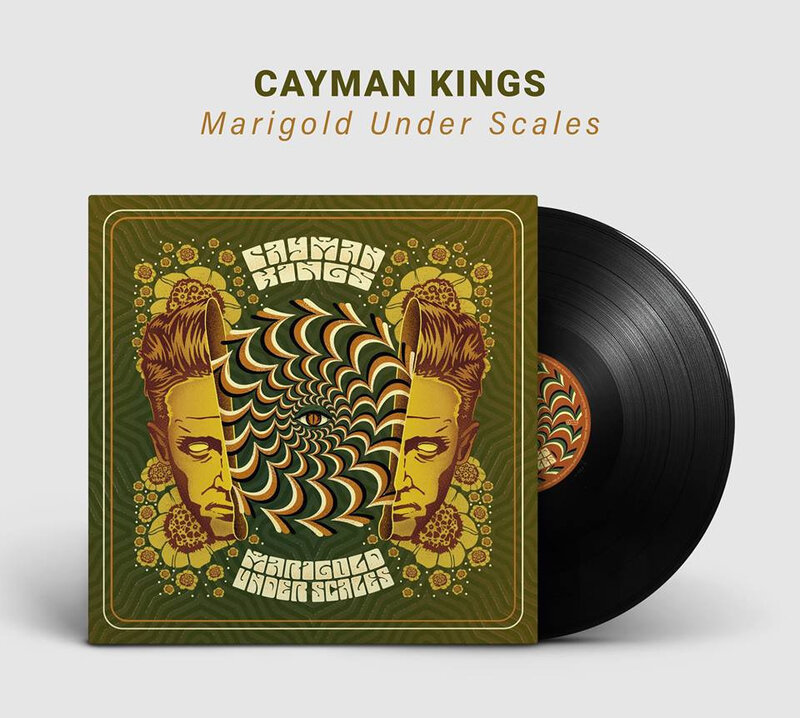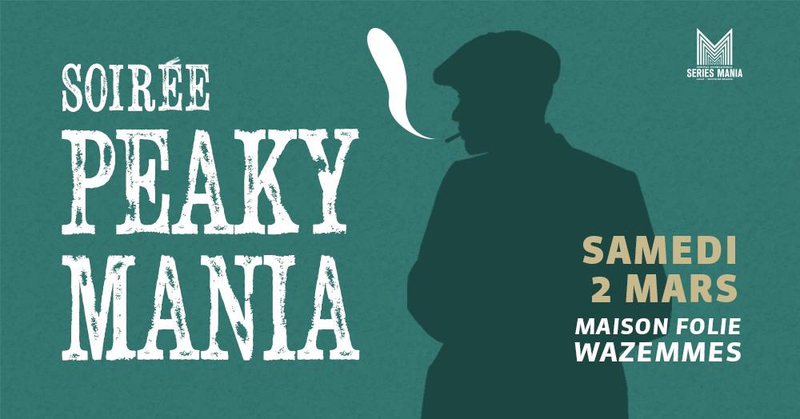 11 février 2019
Crossover Canada / Americana ce matin avec ce trio féminin de Vancouver qui tricote depuis 1999 et avec talent un folk matiné de bluegrass, de country et autres influences roots, et dont les compos apparaissent régulièrement dans les bandes-sons de séries tv comme Weeds ou Breaking Bad. En tant que groupe The Be Good Tanyas semble plutôt en sommeil depuis quelques années, mais les membres du trio continuent une carrière solo et retravaillent ensemble à l'occasion. Une cool piste de leur troisième album, Hello Love (2006) à enjoyer, avec une chouette vidéo en prime.
Be Good Tanyas - When Doves Cry
04 février 2019
Extrait de Gon' Boogaloo, son album paru en 2014, The Zombie est aussi un beau travail d'animation, dans cette vidéo promo. Le bluesman australien à la voix rocailleuse et au noeud papillon, autodidacte du banjo, de la guitare et du dobro, sera en tête d'affiche du Roots & Roses Festival le premier mai prochain. En bonus, le fameux The Love Me Or Die qui l'avait révélé il y a déjà quelques années.
C.W Stoneking - The Zombie
C.W. Stoneking -The Love Me Or Die
28 janvier 2019
Un extrait du sixième lp de Kurt Vile, avec la plage qui ouvrait ce B'lieve I'm Goin Down en 2015. Le pennsylvanien sera avec son backing-band attitré, The Violators, à l'Aéronef le 27 mai prochain. Enjoy.
Kurt Vile - Pretty Pimpin'
21 janvier 2019
On avait découvert The Sadies il y a quelques années via leur collaboration avec André Williams, mais le prolifique combo canadien (de Toronto) n'a pas collaboré qu'avec le tombeur de ces dames! Neko Case, John Doe (X), Jon Langford (The Mekons) ont aussi croisé la route des quatre membres de la famille Good, et bien entendu le groupe a gravé sous son nom propre une bonne dizaine d'albums entre 1998 et aujourd'hui. Au programme, un mix original d'alt country, de cowpunk gothique et de rock'n'roll épique nourri d'Americana, qu'on pourra savourer - ça y est, c'est confirmé! - le premier mai prochain à lessines, puisque le quatuor sera à l'affiche de la prochaine édition du Roots & Roses, et ça c'est kewl!
14 janvier 2019
La danse du sabre d'Aram Khatchatourian avait tout pour devenir un standard de la surf music vingt ans après sa création, et nombre de combos surf se sont emparés de la pièce classique aux quatre coins de la planète et jusqu'en Belgique, déjà très "wallifornienne", au début des sixties. Chouette version que celle des Jokers, from Anvers en 1965.
07 janvier 2019
Un petit moment de grâce today.. Un titre fabuleux, Everybody Moves, reprise d'un groupe scandaleusement méconnu, Died Pretty, par Courtney Barnett, la jeune garde oz rock qui continue de monter, associée à The Man himself, Le Dave Faulkner et sa voix intacte après toutes ces années au service du rock'nroll. Un duo pour l'émission de télé australienne RockWiz datant de 2013, qui n'est jamais très loin dans mes playlists. Enjoy.
Courtney Barnett & Dave Faulkner - Everybody moves - RocKwiz duet
31 décembre 2018
Solid Rock'n'Roll with quality songwriting and a sense of humour, c'est le programme pour ce matin avec Ike Reilly et deux extraits de sa disco, Good Work (If You Can Get It), issu de Hard Luck Stories (2009) et Commie Drives a Nova (ah ce titre!) tiré de Salesmen and Racists (2001). Son dernier album en date, Crooked Love, a paru il y a quelques mois. Bonne Année, Camarades.
Ike Reilly - Good Work (If You Can Get It)
Ike Reilly Assassination - Commie Drives A Nova