Une vidéo pour bien commencer la semaine, disponible sur le net si on cherche un peu. Juste l'envie de partager une découverte récente, un vieux favori, ou un truc qui était passé sous mes radars jusqu'ici.
A music video to get the week started. I just felt like sharing a personal favorite, a recent find, or the stuff that had slipped under my personal radar so far.
10 septembre 2018
Envie d'Acca Dacca aujourd'hui! Allez, mon morceau favori du gang de Sydney, première période, un an après la formation du groupe et quelques mois après l'arrivée de Bon, shooté en live pour la télé en 76 à Londres au tout début de leur envolée internatonale. Jaiiiiiiiiiiiiiiiiiiiiiiiibreak!
03 septembre 2018
The Howlin' Jaws est un jeune combo parisien qui creuse son sillon depuis quelques années et qui vient de sortir son nouvel EP, Burning House. Solide Rock'n'Roll déguisé en rockab' suave et décontracté. Kool..
The Howlin' Jaws - Three Days
23 juillet 2018
Pour tailler les open roads de l'America du T.W.M.V. de la semaine dernière, quoi de mieux qu'un bon vieux Chevrolet Van, un cassette deck ou un lecteur 8-pistes et le country rock'n'roll Stonien de The Nude Party sortant des hauts-parleurs.. And I wish I had a (better) job pour transformer ce fantasme en réalité, mais en attendant je get my kicks avec cet excellent debut album paru cette année sur New West Rds, après un premier EP en '96. Né en 93 au coeur des Blue Ridge Mountains en Caroline du Nord, ce jeune sextet c'est rapidement forgé un nom - et un sobriquet - grâce leur propension au désapage éclair et néanmoins ludique dès qu'ils prenaient en mains leurs instruments (de musique, hein..) et surtout leur rock'n'roll gorgé de hooks sous influences British Invasion revisitées Southern.
Quelques touches de Surf, de garage, de Jonathan Richman, de ? and the Mysterians, un humour pince-sans-rire et du groove, des supers compos (Records, - "I don't need your love, I just need my records, I don't need your affection, all I need is my bootleg collection" - le meilleur nouveau titre des Rolling Stones de cette année!), bref, on est ravi de la découverte (Merci Ollie!) et on recommande! Enjoy, and drive naked.
The Nude Party - Chevrolet Van
16 juillet 2018
Une nouvelle chanson de Rosemary Standley? Eh non, même si la ressemblance est troublante, il s'agit d'un titre issu du nouvel album (Everywhere I go) de Cicada Rhythm, jeune duo/trio folkrock d'Atlanta, Georgia, chanté ici par la moitié féminine du combo, Andrea DeMarcus. Un groupe qui s'appelle Le Rythme des Cigales et qui célèbre la route américaine, ça incite à descendre vers votre sud préféré toutes vitres baissées, non? Will do..
Cicada Rhythm - America's Open Roads
02 juillet 2018
Le Royaume-Uni, fin 1979. Le punk à fait long feu mais en matière de pur rock'n'roll les pubrockers gardent la flamme. The Inmates ont débuté en 1977, justement, à l'initiative de Bill Hurley, leur impressionnant chanteur, par ailleurs fanatique de rythm'n'blues et de soul des bonnes années. Ce The Walk (signé par le grand bluesman Jimmy McCracklin en 1957) est un hit pour le quintet londonien, et, avec le passage sur la télé british qui s'en suit, leur permet de sortir un excellent premier album (First offence) dans la foulée. Excellent comme tous ceux qui ont suivi d'ailleurs, et reposer le diamant sur le sillon d'un de leurs 33trs me met toujours autant en joie..
25 juin 2018
Ouais, trois titres, carrément, parce que ça faisait des années que je n'avais pas écouté la scream queen Kim Shattuck et song gang, et que mine de rien ça fait beaucoup de bien aux poils pubiens de se replonger dans la discographie des Foufounes. Si la power pop est la version sucrée poivrée du punkrock, alors les Muffs produisaient les meilleures sucettes à l'anis aux orties des 90's! Mention spéciale pour la cover du Paul Collins' Beat, aussi kewl que l'original!
The Muffs - Sad Tomorrow
The Muffs - Rock N Roll Girl (The Beat)
The Muffs - I Don't Like You
18 juin 2018
Le premier album de Bodega, jeune et fin quintet from Brooklyn, New York City, pourrait avoir été enregistré à la fin des seventies, mais voilà, il paraît ces jours-ci, et ce How did this happen!?, premier single issu de ce Endless Scroll, est bien parti pour devenir le tube de l'été sur toutes les plages accessibles depuis le portail spatio-temporel ouvert en permanence sous le troisième pilier du pont de Williamsburg. Et, au delà des modèles et références proto et postpunk évidents (The Fall, Wire, le Velvet & co), auxquels on risque très vite de les réduire, il y a suffisamment de petites perles pop'n'roll dans ce premier opus (Truth is not Punishment, Boxes for the Move, Williamsburg Bridge,..) pour donner envie d'en savoir plus. Check'em out.
Bodega - How did this happen!?
11 juin 2018
Un hommage à Michael Brown, jeune noir abattu par un officier de police blanc dans une rue de Ferguson, banlieue de St Louis, Missouri, ville d'origine de Ciara Thompson. La charismatique chanteuse et figure de proue des Buttshakers, suave sextet Soul Funk volontiers jazzy qui creusent son sillon depuis Lyon (et depuis déjà quelques années) était en concert goûter (pour les kids, à 15h30) et café-apéro (pour les parents, vers 17h) hier au Musée de Plein Air de Villeneuve d'ascq. Une aprèm' en mode lazy Sunday afternoon bien cool et groovy, débuté vers 13h avec l'excellent set de D.J. Wallace, et poursuivi les pieds nus dans la pelouse, entre picnic, ateliers maracas, Prosecco bien frais, et parties de foot et de freesbee. Y'a peut-être mieux pour passer un dimanche de début juin, mais franchement moi ça m'allait totalement..
The Buttshakers - In The City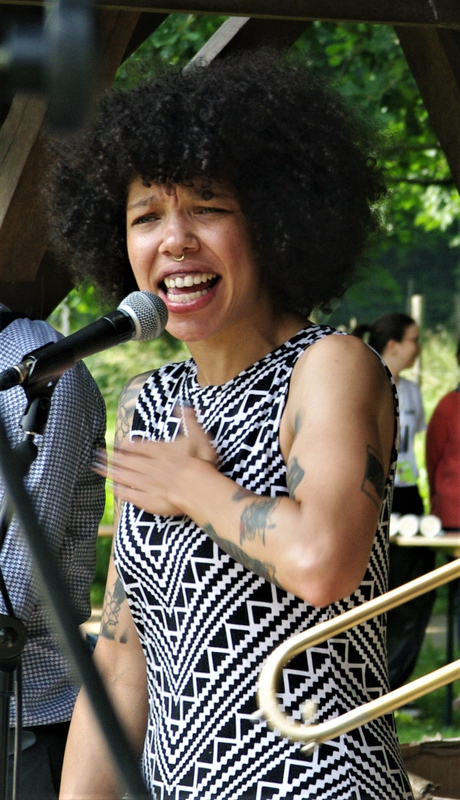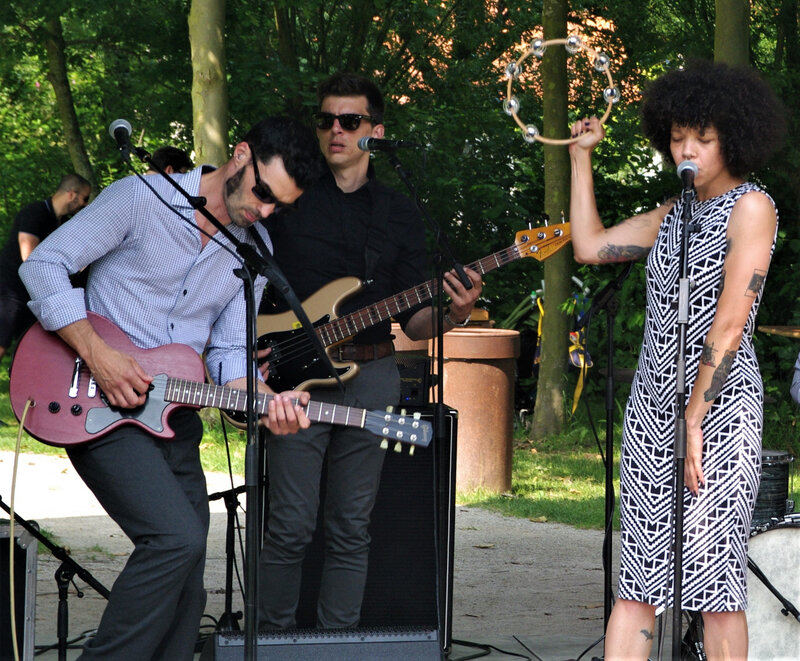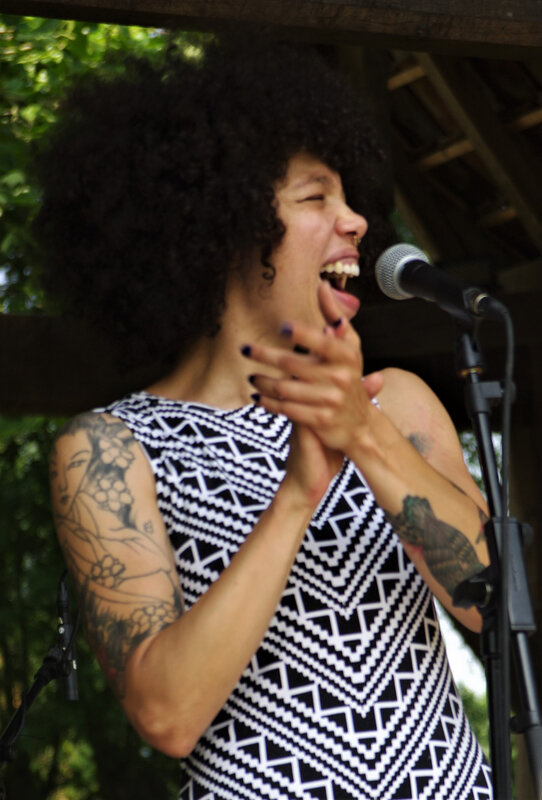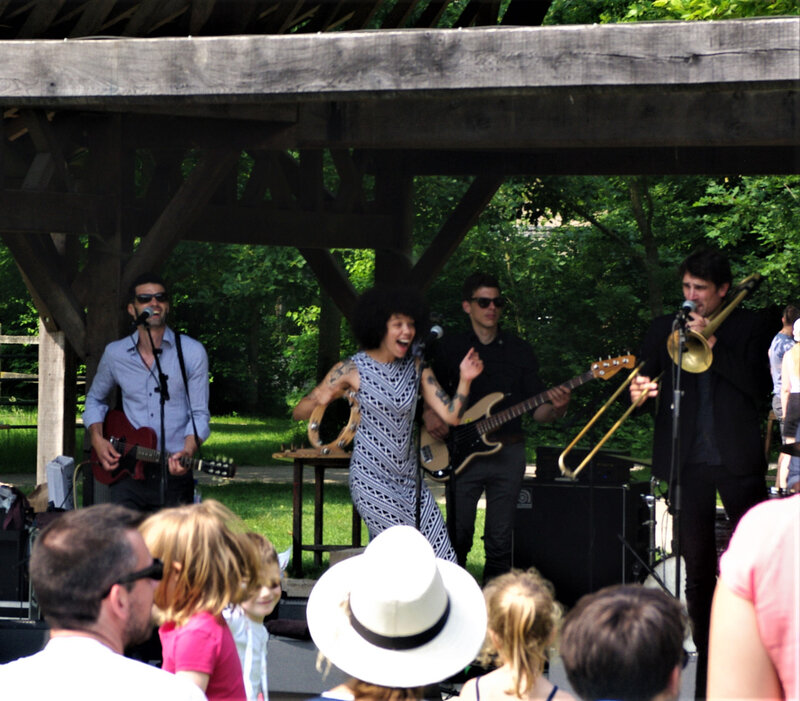 The Buttshakers - Movin On
28 mai 2018
Né en 1974, Angel City (The Angels, pour le marché local) a été l'un des groupes de pub rock / rock 'n'roll les plus influents des 70's en Australie, naviguant entre hard rock et proto-punk et se taillant une solide réputation scénique, notamment grâce au jeu de scène débridé de son frontman, Bernard Patrick "Doc" Neeson. Marseilles est l'un de leurs hits, issu de Face to Face, leur second album paru en 1978 down under et en '80 en version export. Et voilà comment la cité phocéenne est devenu un détour obligé pour plusieurs générations de backpackers australiens..
21 mai 2018
Larkin Poe, c'est deux frangines from Atlanta, Georgia, 28 ans de moyenne d'âge et une passion précoce pour l'Americana et le blues en général, et le rock'n'roll teinté southern en particulier. Comme tou(te)s les jeune(tte)s de leur âge, elles aiment partager leurs interprétations sur FB, revivifiant les classiques de Leadbelly, Duane Allman, Stevie Ray Vaughan, ou, ici, Son House, avec fraîcheur et sans une once de prétention. Alors bien sûr ça ne révolutionne pas l'avenir du futur de la musique, même si c'est fort sympathique, mais là ou elles se distinguent de leurs congénères, c'est qu'elles peuvent aussi assurer sur album et avec leurs propres compos, témoin ce Preach sorti en 2017 et republié il y a quelques semaines grâce au succès de son crowdfunding. Enjoy.
Larkin Poe - Preachin' Blues