21 mai 2019
Londres, 1965. The Eyes auraient souhaité avoir le même succès avec ce When The Night Falls, leur tout premier single, que The Who la même année avec leur My Generation, mais le titre écrit par Pete Townshend et produit par Shel Talmy était tout de même d'un autre calibre. Du coup The Eyes se consolèrent un an plus tard avec My Degeneration, piste psychéloufoque fourre-tout issue de leur EP The Arrival Of The Eyes. Join the Teaaaa-set and enjoy..
The Eyes - When The Night Falls
The Eyes - My Degenaration
14 mai 2019
Toujours aussi impériale et indéboulonnable, Mavis Staples! La voix (au sein de son groupe familial, les légendaires Staples Singers) du Mouvements de Droits Civiques de Martin Luther King a toujours bon pied bon oeil aujourd'hui, à quelques semaines de son 80ème anniversaire, et un nouvel album à paraître dans quelques jours! En attendant ce We Get By, produit et écrit par Ben Harper, un extrait de l'album en question et en bonus, son Down In Mississippi tiré d'un autre album (We 'll never turn back, produit par Ry Cooder) paru sur le même label, Anti- Rds, en 2007. Enjoy.
Mavis Staples - Down In Mississippi
07 mai 2019
En 1985 sortait Beware The Ides of March, le premier album de Thee Mighty Caesars, un power trio garage punk back-to-basics monté par trois individus qui s'étaient déjà illustrés au sein d'une galaxie de bands vite qualifiée de Medway Scene - en référence au comté de Kent, au sud-est de Londres, d'où ces groupes avaient émergé dès la fin des 70's. The Pop Rivets, The Milkshakes, The Prisoners, puis The Headcoats/Headcoatees, The Delmonas, The Armitage Shanks, Holy Golightly, jusqu'aux Squares en France (Nancy), la liste est beaucoup trop longue, mais sûrement pas aussi longue que celle des productions vinyliques de l'ensemble de ces combos - rien que pour Billy Childish, chanteur-guitariste-peintre-poète, tête pensante et corps astral central de tout ce petit monde, on doit dépasser les 200!
Il faut bien l'avouer, cette multiplication tous azimuts de projets D.I.Y. avait à l'époque quelque chose de réjouissant, entre authentique passion pour le garage punk US et le rhythm'n'blues British des 60's dans leurs expressions les plus sauvages et déglinguées - évocations contemporaines des compiles Back From The Grave qui faisaient notre bonheur à la même période - et attitude désinvolte/je-m'en-foutiste, humour tongue-in-cheek et désir d'occuper le terrain dans le coeur et les tripes du rock'n'roll fan. Mais au fil des années, l'intérêt s'est émoussé, à cause même de cette prolifération d'albums et de singles souvent tout juste "okay".. jusqu'à ce qu'on les oublie suffisamment pour reprendre du plaisir, à l'occasion, à l'écoute d'une petite bombe comme ce You'll be sorry now, ce You make me die, ou ce Cowboys are square ("Indians are best!"). Enjoy.
Thee Mighty Caesars - You'll Be Sorry Now
Thee Mighty Caesars - You Make Me Die
Thee Mighty Caesars - Cowboys Are Square
30 avril 2019
Amyl & The Sniffers! Du punk déluré from Down Under, un nom rigolo, et un album (Big Attraction & Giddy Up - compil' de leur deux premiers mini-lps, en fait) qui a oublié d'être chiant sur la (petite) longueur, that'll make my day, punk! Et en plus ils passent au Het Bos à Anvers le 11 juin prochain, pour ceusse que ça tente de tailler la route. Hanky Panky, anyone?
Amyl And The Sniffers - I'm Not A Loser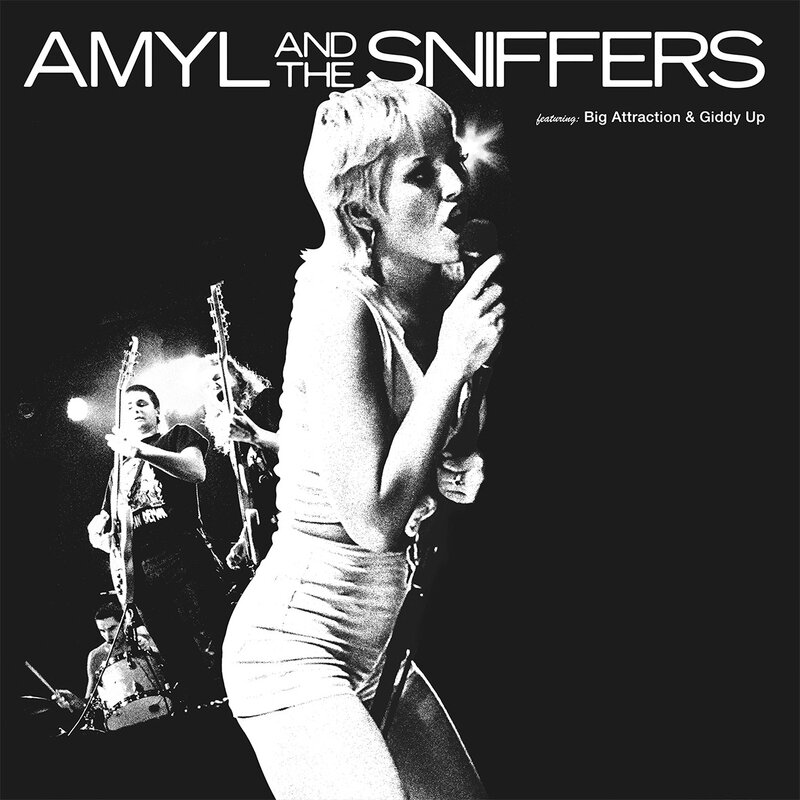 23 avril 2019
The Electras, l'avant-dernier single (1966, une cover du Little Girl of Mine des Cleftones) de ce combo doo-wop de Los Angeles, et des kids qui dansent sur du r'n'b et qui roulent en hot rods. Hmmmmmmmmm.. Love it!
The Electras - Little Girl of Mine
16 avril 2019
Des guitares, de la pop vitaminée et deux titres - She May Be Your Girl b/w All The Innocent Girls - qui parlent de.. filles, et rien d'autre. The Donuts, San Francisco, 1980, un seul et unique single autoproduit, une autre perle power pop à glisser dans une mixtape! Enjoy.
The Donuts - All The Innocent Girls
09 avril 2019
You can't go wrong with some S.C.O.T.S. en concert, buddy.. Le trio d'enfer en live il y a 14 ans, avec un medley de la muerte, quelque part en Caroline du Nord. Enjoy The Surf, Punk.
Southern Culture on the Skids - Meximelt/Misirlou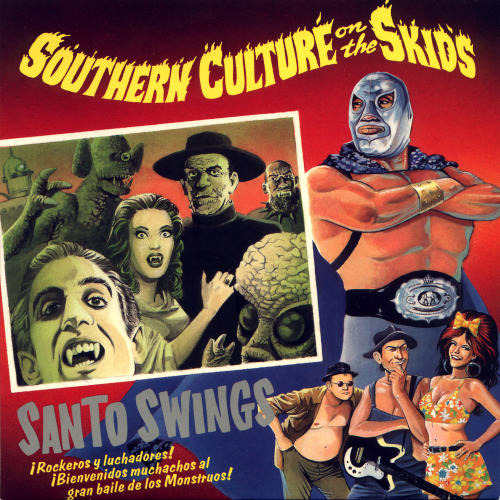 02 avril 2019
Un classique issu de la toujours aussi formidable compil' Destination: Bomp!, ce titre incisif signé The Vertebrats, éphémère quatuor power pop (1979-1982) et fierté D.I.Y. de l'Illinois, me tittille encore l'oreille aujourdhui et trouve toujours sa place dans mes mixtapes. Enjoy.
The Vertebrats - Left In The Dark
26 mars 2019
Bon, c'est l'hécatombe en ce moment.. RIP Scott Walker, a.k.a. Scott Engel.. un extrait de son quatrième album solo, Scott 4, et un p'tit clin d'oeil à ses débuts de bassiste de surf pré-teen idol en 1963, because I'm in a surf music mood these days et parce que c'est Tonic Tuesday, tout de même!
Scott Walker - The Old Man's Back Again (Dedicated To The Neo-Stalinist Regime)
Scott Engel - Devil Surfer
12 mars 2019
Des fois, j'aime bien me promener dans le noir, en pleine nuit, un grand couteau de boucher à la main, de la cuisine à la chambre, en écoutant le Night of the Sadist / Night of the Phantom de Larry & The Blue Notes, ou des covers bien senties de ce classique Back From The Grave garage-punker psychokiller paru en en 1965, face B de l'un des quatre singles enregistrés par ce combo de Fort Worth, Texas.
Des fois, je massacre une tartine et un bout de filet mignon, et après je retourne me coucher.
Et je dors.
Bien.
Larry & The Blue Notes - Night Of The Sadist
Larry & Blue Notes - Night Of The Phantom
Zuma - Night of The Sadist
The Nazis From Mars - Night Of The Phantom