24 mars 2020
From Nowhere (Andover, dans le Hampshire, en fait) un album qui démarre avec une bombe, Wild Thing, killer proto-punker qui tétanisera droits dans leurs boots générations après générations de rock'n'rollers aux quatre coins de la planète.. puis une chanson pour chat(te) toute mimine, The Kitty Kat Song, histoire de séduire les minettes, et vlan, une nouvelle baffe dans la gueule en guise de piste n°3 avec ce Ride Your Pony, vigoureuse cover - écrite par Naomi Neville - du génial Lee Dorsey.. On est en 1966, et c'est comme ça que commence le second album des Troggs, seminal combo britannique monté au début des sixties par Reg Presley et Ronnie Bond, qui trône désormais au panthéon du rock sauvage et des ses rejetons les plus turbulents, garage et punk en tête. Enjoy the Joyride.
17 mars 2020
Pas facile de (re)trouver aujourd'hui des infos fiables sur ce très discret combo de Sacramento, qui avait sorti cet excellent premier lp, intitulé Free Energy, en 2004 sur ALive Rds. Même le site Discogs.com demeure très évasif (et incomplet) sur le sujet, c'est vous dire.. Mais, bon, le combo à géométrie variable - aujourd'hui on appelerai ça un collectif - de Mike Diaz, le guitariste et tête pensante du groupe avait déjà à l'époque une capacité auto-promotionnelle inversement proportionnelle à son talent; ce qui explique sûrement pourquoi les compos et albums de The Red Tyger Church sont relativement difficiles à traquer.. Et c'est bien dommage, car le très personnel high-energy psyché-folk--garage Stonien seventies du combo, "Like Ike and Tina Turner backed up by Blue Cheer or something," disait Diaz, mérite encore le détour presque vingt ans plus tard. Enjoy the Free Energy of Angie Vampyre..
The Red Tyger Church - Free Energy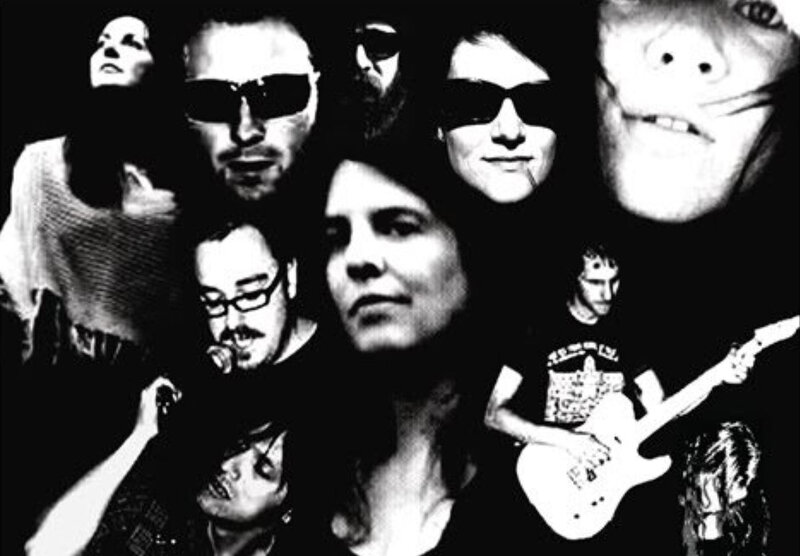 The Red Tyger Church - Angie Vampyre
10 mars 2020
il y a un mois j'avais déjà posté deux titres des Wailers, deux instrumentaux bien saignants, mais là, en réécoutant leur second album, le live de 1961 paru sur Etiquette - le label qu'ils venaient eux-mêmes de créer - et intitulé The Fabulous Wailers At The Castle, j'ai recraqué sur cette fantasmabuleuse cover du I Idolize You de Ike & Tina Turner, et en particulier sur la voix de Gail Harris, la jeune chanteuse de quinze ans qui, avec Rockin' Robin' Roberts (of Louie Louie fame), fournissait les vocaux sur la plupart des titres chantés du groupe. Gail Harris n'a pas vraiment fait carrière par la suite, mais sa performance sur cet album lui vaudrait sans problème une place de choix dans un hypothétique hall of fame du Pacific Northwest Sound!
The Fabulous Wailers feat. Little Gail Harris - I Idolize You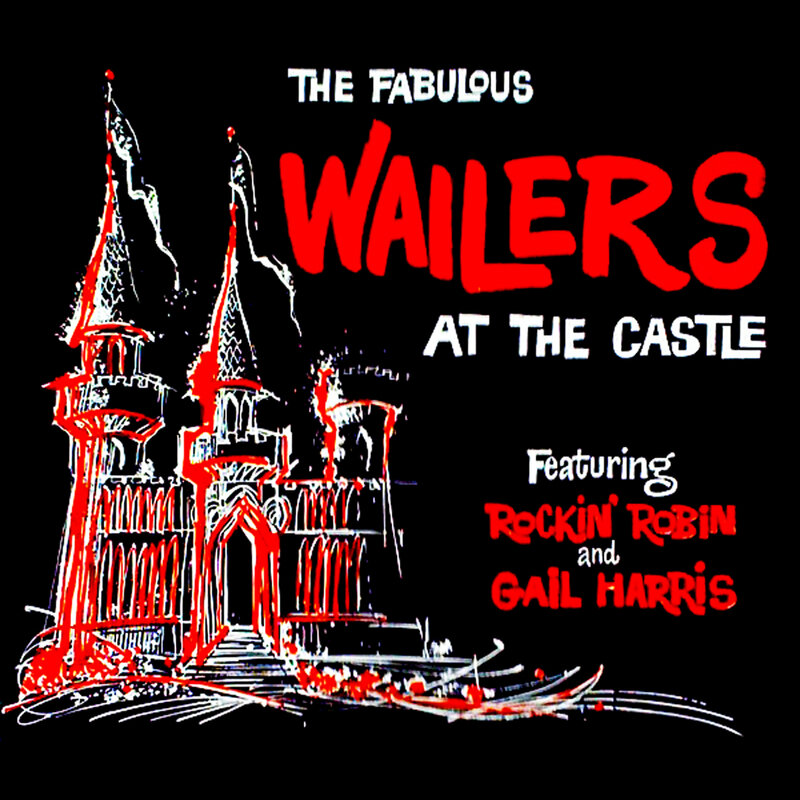 03 mars 2020
En 1999, Ronnie Spector, ex-frontwoman des fabuleuses Ronettes (Be Maaaaaaaaah, Be My Baby!) et véritable badass girl (from Spanish Harlem) rescapée d'un mariage cauchemardesque avec ce taré - génial certes, mais vraiment taré - tyran domestique qu'était Phil Spector, enregistre un très bon mini-lp de reprises intitulé She Talks To Rainbows. Au programme, un titre des Beach Boys, le classique You Can't Put Your Arms Around A Memory de Johnny Thunders, une revisite d'un morceau des mid-70's des Ronettes (I Wish I Never Saw The Sunshine), et deux pistes signées par son pote Joey Ramone, dont le titre éponyme.
C'est d'ailleurs Joey lui-même qui produit le EP, et on imagine le kiff q'il a dû avoir en entendant son idole et néanmoins amie balancer cette superbe version de She Talks To Rainbows, un titre tardif des Ramones, écrit par lui justement, et que les brudders avaient originellement inclu dans leur quatorzième (et dernier) album studio, Adios Amigos, publié en 1995, un an avant le split du groupe..
Ronnie Spector - She Talks To Rainbows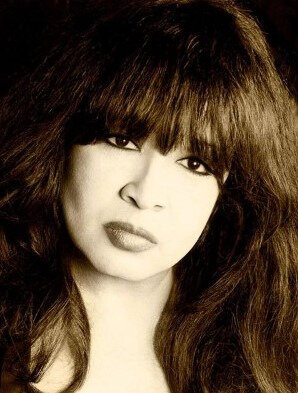 25 février 2020
1964. Olean, état de New York, à quelques dizaines de miles de la frontière canadienne et des Grands Lacs. Quatre gamins décident de monter un groupe, se choisissent un nom qui claque, The Tigermen, commencent à jouer régulièrement dans le circuit des lake resorts, mettent de côté de quoi enregistrer une poignée de titres, et entre en studio, à Buffalo, un jour d'octobre 1965. Le résultat: deux 45trs, Close That Door b/w Love Me Girl et ce Tiger Girl (backed with le Runaway de Del Shannon). Et bien entendu, l'aventure se termine dès1966, avec la conscription ou l'entrée à l'université, selon la chance que vous aviez..
The Tigermen - Tiger Girl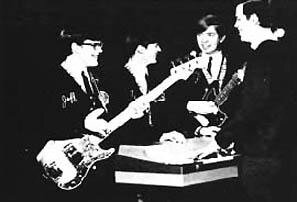 18 février 2020
La nièce de Jerry Lee Lewis - et fille de Linda Gail Lewis - a sorti son deuxième album, Reckless, Wild & Crazy, en 2017, le résultat d'une collaboration avec Danny B. Harvey (Mad Violets, Trigger & The Thrill Kings, Lonesome Spurs,..) et un bon concentré de rock'n'roll classique, originaux et reprises mélangés, influencé country/rockab' avec un son moderne. Ce Sweet Nothings qui figure sur l'album en question est le fruit d'un des deux featuring du lp (le premier étant un excellent duo avec Lemmy Kilmister), cette fois-ci avec Jyrki 69, le chanteur du combo finlandais The 69 Eyes. Pas mal, non?
Jyrki 69 & Annie Marie Lewis - Sweet Nothings
11 février 2020
Ouais, c'est une maligne, cette fille.. Et Vernon "Verne" Harrel n'en revient toujours pas que sa girlfriend soit une Slick Chick, ce qui vaut quand même toujours mieux q'une fille avec un cold cold heart comme celle du titre de la face-B! Le premier single paru en 1962 de ce rhythm'n'blues singer new-yorkais qui fut également membre des Coasters pendant quelques temps. Enjoy.
Vernon Harrel - Slick Chick
04 février 2020
The Storms.. Le Jody Reynolds de Endless Sleep et de Fire Of Love, avec son backing-band, en 1961, deux ans après deux autres killer-instros sorti en single, Thunder b/w Tarantula. Al Casey à la guitare, et Plas Johnson au sax.. Kooooool.
The Storms - Makin' Out (1961)
21 janvier 2020
Un riff emprunté au Clash, une thématique teenage love indéboulonnable, la réjouissante simplicité, l'énergie candide et l'efficacité immédiate du garage punk vintage (80's plus que 60's dans ce cas précis), et voilà, on a un titre pour nous accompagner toute la journée, et plus si affinité! Merci au Why Oh Whys, jeune combo from - where else! - Stockolm, Suède, au seul et unique self-titled debut album paru il y a tout juste un an sur Beluga Records, dont est extrait ce sémillant Without You I'm nothing. Enjoy.
The Why Oh Why's - Without You I'm Nothing
14 janvier 2020
The Unknowns.. Déjà eu l'occasion de dire ici à quel point je chérissais ce groupe, mais une petite discussion sur les réseaux sociaux ce weekend autour de ce mythique concert lillois du 18 octobre 1990 à l'ancien Aéronef (rue Colson) m'a fait illico replonger dans la savoureuse potion rock'n'roll concoctée à l'époque par Bruce Joyner, Mark Neill, David Doyle et Steve Bidrowski (remplacé par Craig Packham lors de cette tournée). Du coup je réécoute en boucle l'enregistrement intégral de ce gig réalisé par RCV 99fm, la rock radio locale, et je me dis que ça vaut la peine de re-partager ce petit bijou avec vous.. Enjoy.
The Unknowns - The Streets
Bruce Joyner & the Unknowns Live in Lille ( L'Aeronef ) - October 18 th 1990)