19 janvier 2020
Bon, honnêtement, ces deux dernières années, pour x raisons, je n'ai pas fait beaucoup de meetings auto/moto, à part les incontournables de Tournai et de Béthune, et en même temps je me suis rendu compte en fouillant mes disques durs que j'avais encore des tonnes de photos dignes d'intérêt (enfin je pense) et de posts à moitié finis en attente de publication. Donc, après une intense discussion unilatérale avec moi-même, j'ai décidé de finir les posts en question, et de les publier dès que possible, histoire de rafraîchir la catchphrase - Real Kewl Trash Rock'n'Roll On Wheels - du blog. Ok, le rythme de publication sera aléatoire, hein, mais promis je vais faire un effort!
On commence par cette fantasmabuleuse Caddy '58, un beau Coupe De Ville déjà photographié à Béthune Rétro en 2017 en fin d'aprèm, dans l'étroit canyon de la rue des Treilles - luminosité limitée, du coup - mais que j'avais recroisé lors de la dernière édition, rutilante sous le chaud soleil d'Août, en plein milieu de la place Lamartine. Behold the beauty of the classic Caddy.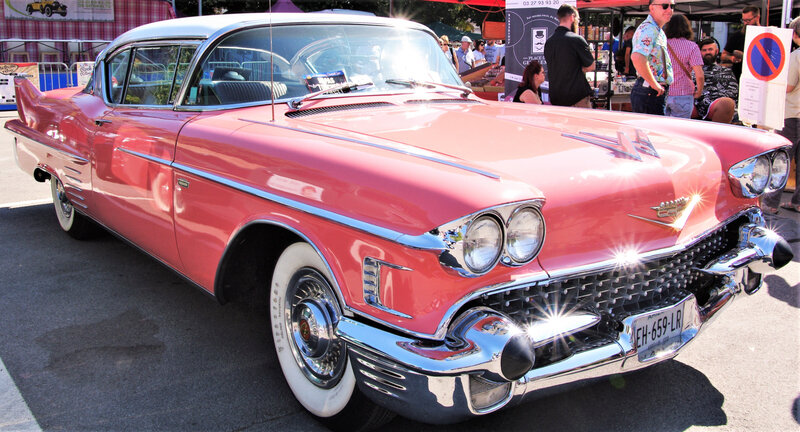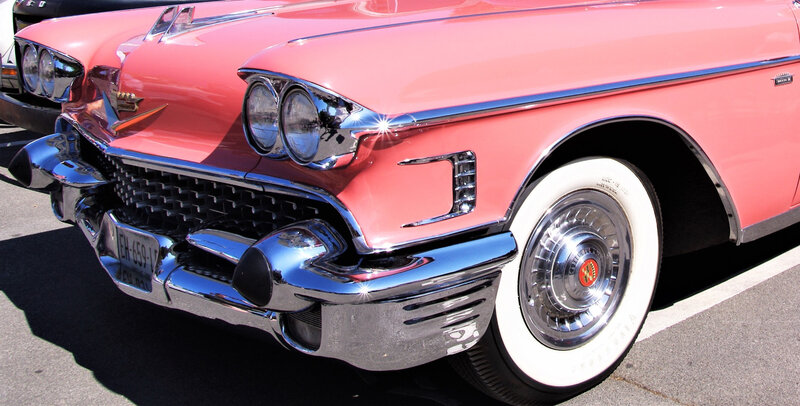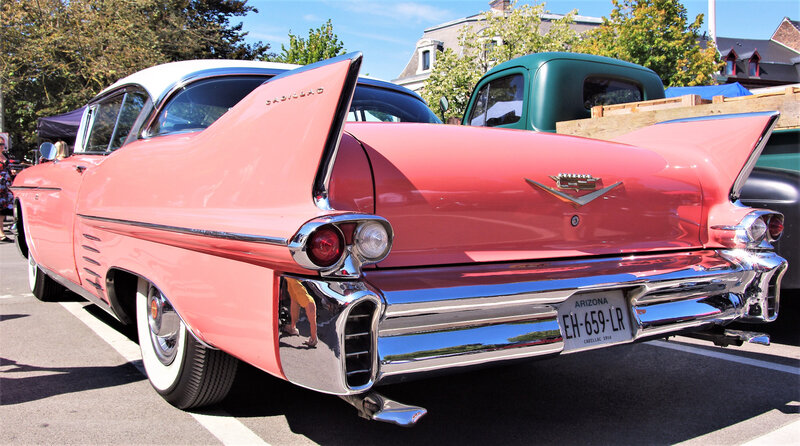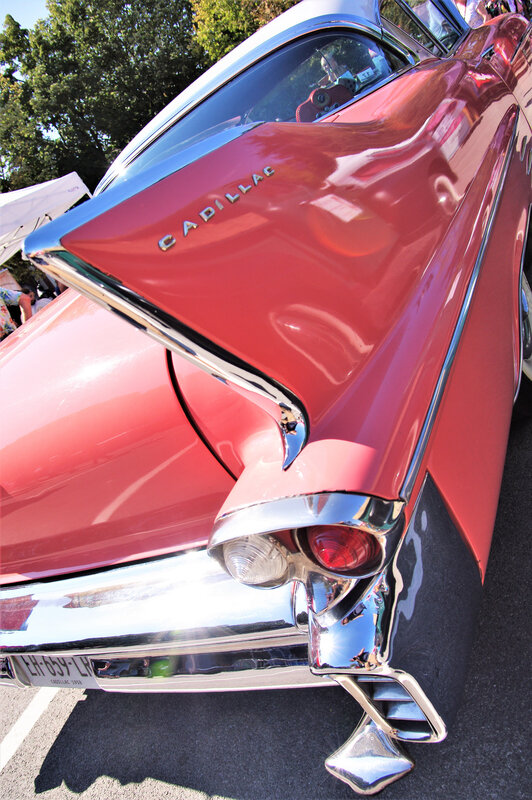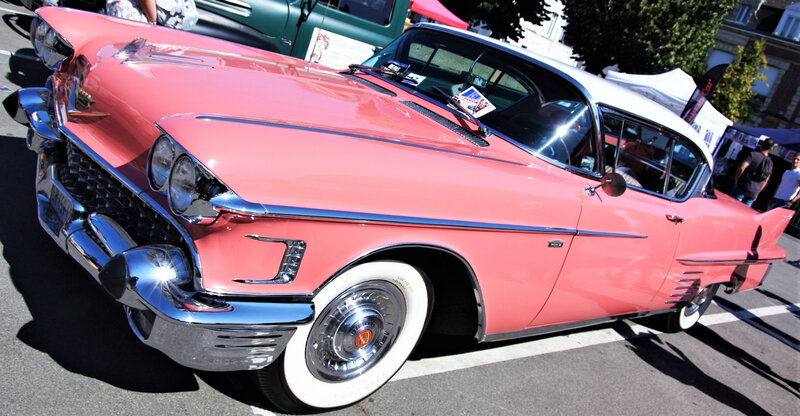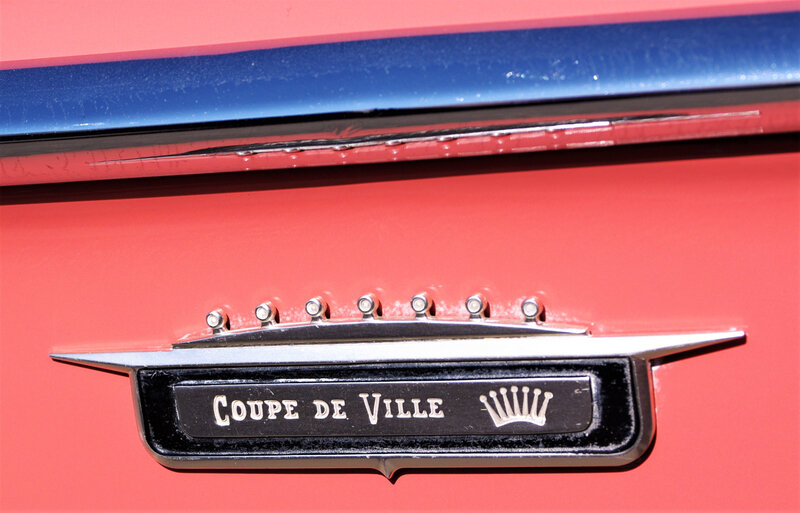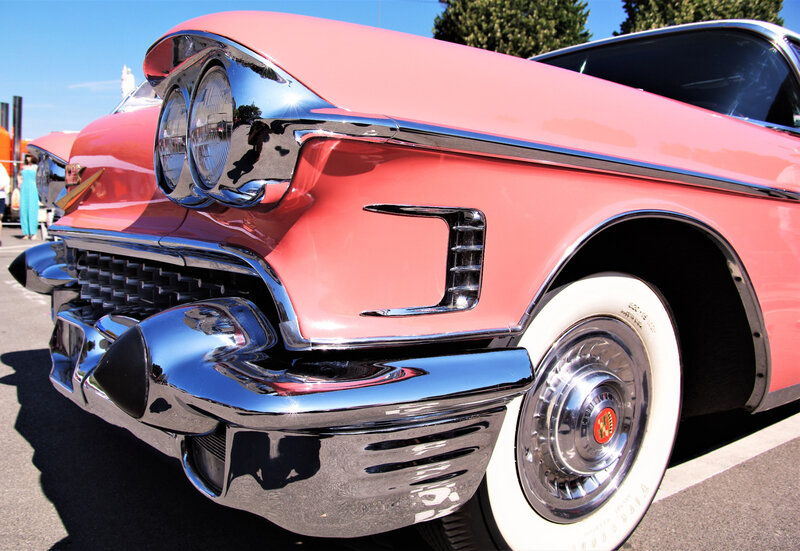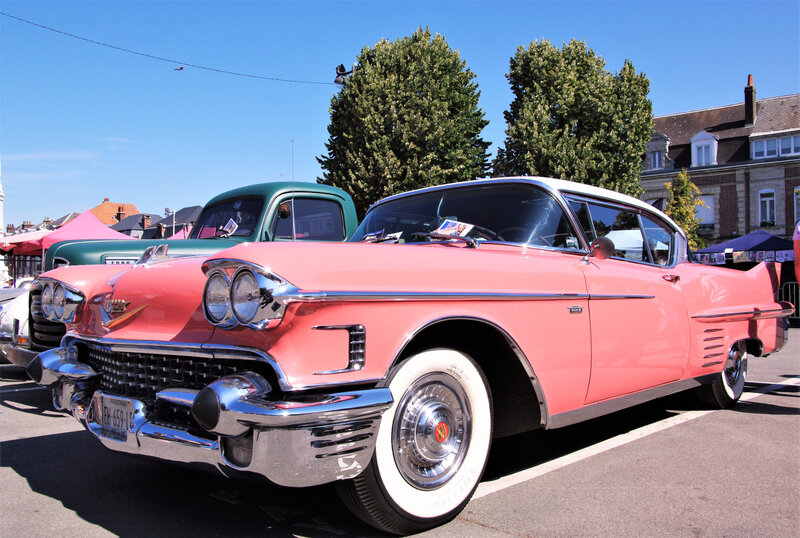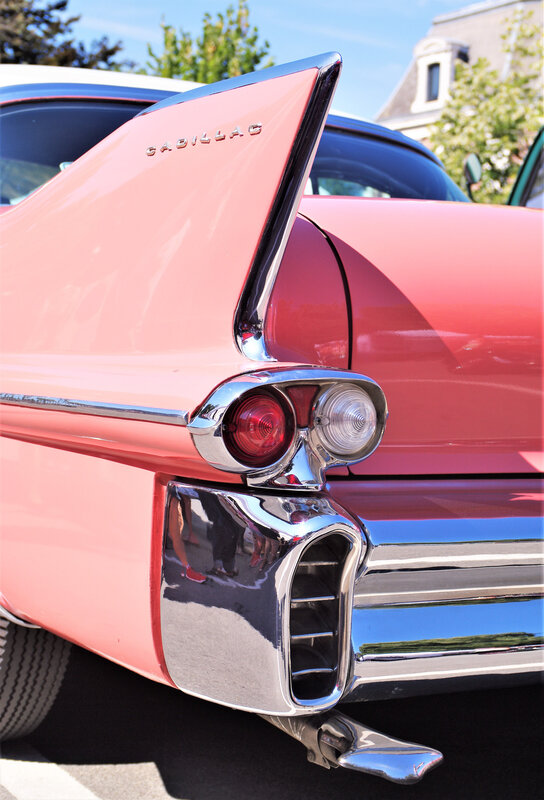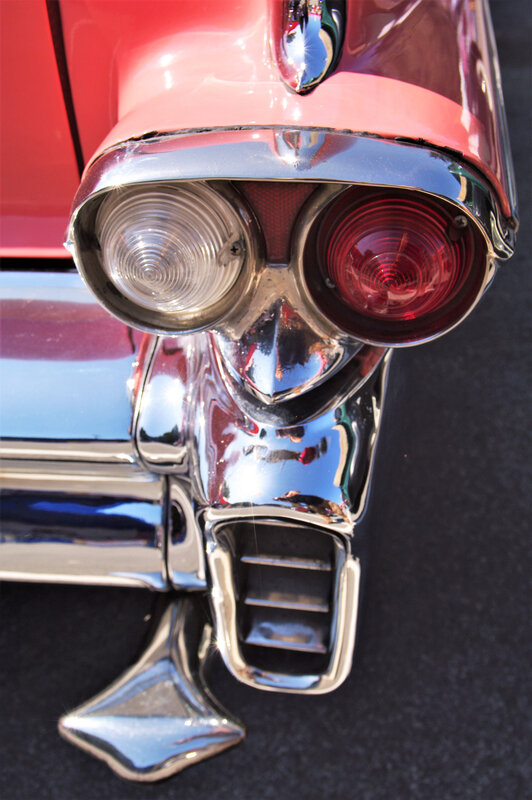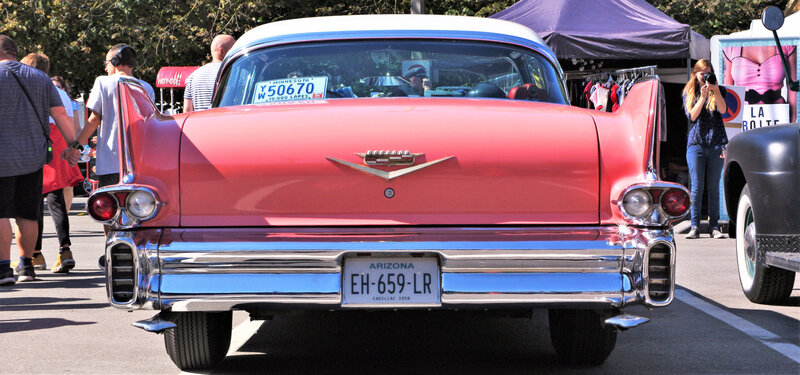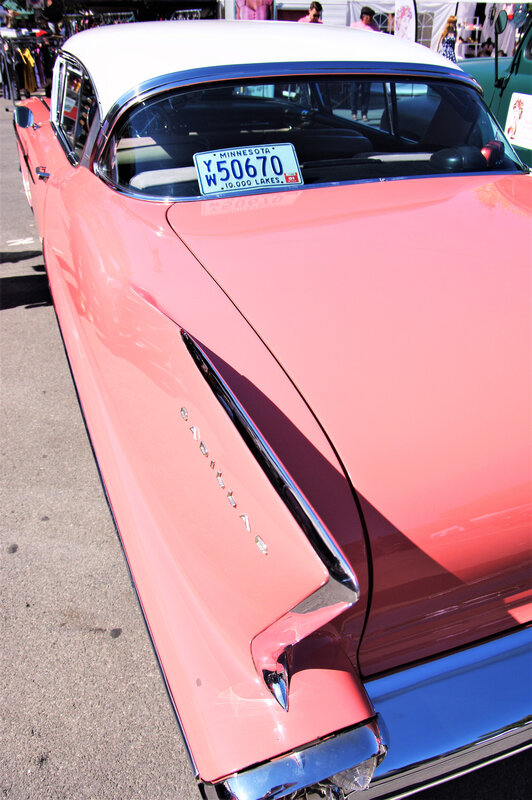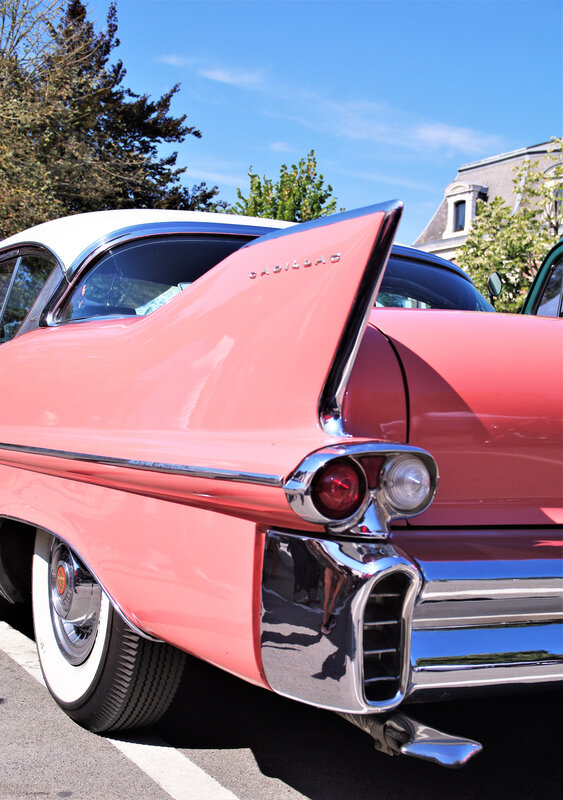 18 janvier 2020
Un p'tit instro r'n'b de '59 bien swinguant et jazzy à la fois pour le début du weekend, courtesy of Plas Johnson, émérite saxophoniste d'origine louisianaise, membre du fameux Wrecking Crew de Los Angeles, et notoire auteur - entre autres, bien sûr - du solo de sax sur le Pink Panther Theme d'Henry Mancini. La face-B du single, The Loop, vaut aussi la peine de la mettre en boucle (ha ha). Enjoy the Cool.
Plas Johnson & His orchestra - Downstairs
06 janvier 2020
1965. Les Buckaroos et leur leader Buck Owens enfoncent pour la deuxième année le clou du Bakersfield Sound, cette variante de la Country Music très influencée par le rock'n'roll, qui posera les bases de la Outlaw Country des décennies suivantes. Un hit parmi les nombreux succès du combo, ce I've got a tiger by the tail pétille encore pas mal 55 ans plus tard, non?
Buck Owens & His Buckaroos - I've Got A Tiger By The Tail
28 décembre 2019
It's a Twang Thang.. En 1959, le célèbre Peter Gunn Theme de Henry Mancini contribue à faire de la série télé policière Peter Gunn un carton sur les écrans américains. Revisité par Duane Eddy la même année, alors même que sort le second album - Especially For You - du rocker new yorkais, cette version sonne encore plus sinistre et menaçante que l'original, grâce au riff de guitare monomaniaque d'Eddy, à la production ad hoc signée Lee Hazlewood, et surtout au sax possédé de Jim Horn, qui tranche dans le vif. Absolutely Killer..
07 décembre 2019
New York, 1955. Doc Pomus, jeune trentenaire né Jerome Solon Felder dans le quartier de Williamsburg, Brooklyn, en 1925, est sur le point d'abandonner définitivement sa carrière de chanteur de rhythm'n'blues pour se consacrer totalement au song-writing et à la production, en solo ou en collaboration avec son compère Mort Shuman. S'en suivra une incroyable série de hits en tous genres, dont ce fantastique Lonely Avenue, repris à toutes les sauces depuis - mais ma version favorite demeure l'originale chantée par Ray Charles, sur son second single de 1956. Enjoy.
Ray Charles - Lonely Avenue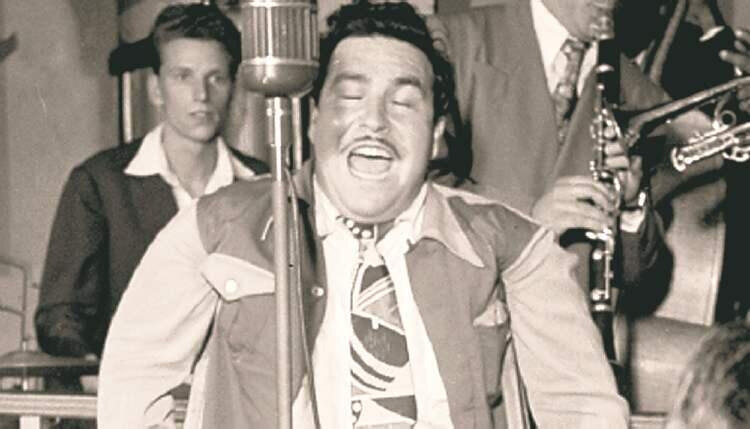 16 novembre 2019
A la fin des fifties, Alvin Wayne Casey n'a pas encore formé son propre Combo, mais il a déjà entamé une fructueuse carrière professionnelle en bossant avec des pointures comme Duane Eddy et Lee Hazlewood. Futur recherché et renommé sessionman, Al Casey enregistra bien sûr certains hits dans le registre instro-surf (dont le killer - et déjà hommage à un genre à part entière - Surfin' Hootenanny, dans lequel il cite Eddy, Dick Dale et The Ventures), mais sa période pure rockab' est également tout à fait digne d'intérêt - témoin ce supra-kewl et swinguant Willa Mae, signé Casey-Hazlewood, et daté de 1957. Enjoy.
09 novembre 2019
Novembre 1957. Max Lipscomb, jeune guitariste de 18 ans originaire de Dallas, Texas, rejoint les Blue Caps de Gene Vincent, qui vient il y un peu plus d'un an, à l'été '56, de changer la face du monde libre avec le hit international et instant classic Be-Bo-A-Lula. Deux ans plus tard, sous le pseudonyme de Scotty McKay, il enregistre deux fabuleux singles de pure feral rockabilly, Midnight Cryin' Time puis Evenin' Time, dont la face-B, l'explosif Rollin' Dynamite, suinte autant la nitro que, au hasard, le Fujiyama Mama de Wanda Jackson! Enjoy the Boom.
Scotty McKay - Rollin' Dynamite
28 octobre 2019
Bon, alors bien sûr, la video de ce T.W.M.V. ne montre pas les Coasters en action, mais il y a malgré tout plein de bonnes raisons pour se la (re)visionner en ce début de semaine:
1/ l'excellente reprise de ce classique R'n'B par Nick Waterhouse et son sextet hier soir au Grand Mix à Tourcoing - juste avant Katchi - qui a une dernière fois envoyé le public en orbite (sold-out, le concert dans le tout nouveau et très chouette club du Grand Mix, et le groupe en grande forme et nettement plus swing et groovy qu'à Bruxelles il y a deux-trois ans).
2/ l'occasion de se re-titiller les papillles, les esgourdes et les nerfs optiques avec l'une des scènes cultes du Death Proof de Quentin Tarantino, grand film féministe et auto-érotique (si, si) truffé de références 100% Real Kewl Trash-approved. - si le son de la montée en régime d'un gros V8 des bonnes années vous réveille le bas-ventre, well.. you know what I mean.
3/ Stuntman Mike - ou plutôt Kurt Russell. Marmoréen, reptilien, badass..
4/ Vanessa Ferlito, petit sourire en coin, sa lapdance de la muerte, son short très short, son p'tit bedon et son joli nombril, et son interprétation du personnage de Arlene / Butterfly, qui se lâche à fond - grrl power! - dans cette scène mémorable.
L'original date de 1956, premier single pour les Coasters, jeune groupe de rhythm'n'blues / rock'n'roll / doo wop originaire de Los Angeles mais installé à New York, et premier hit dans la foulée, signé par les incontournables hitmakers Jerry Leiber & Mike Stoller. La version la plus connue - celle utilisée par Tarantino pour le soundtrack de son sixième film - date quant à elle de 1973 et figurait à l'origine dans l'un des best of du groupe.
The Coasters - Down in Mexico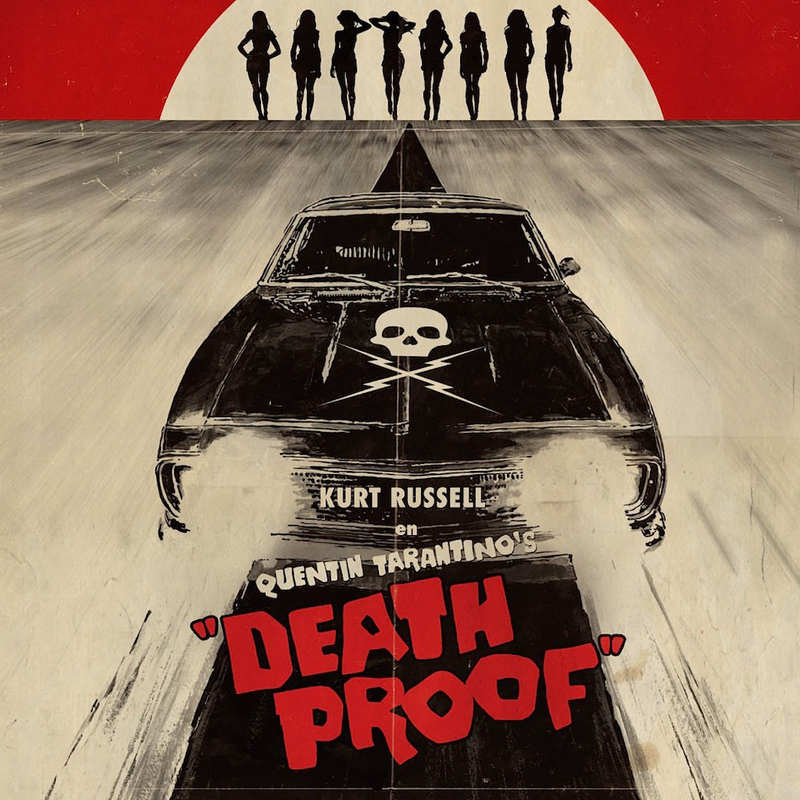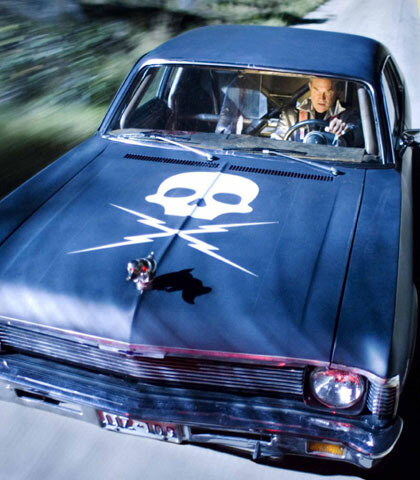 Coasters - Down In Mexico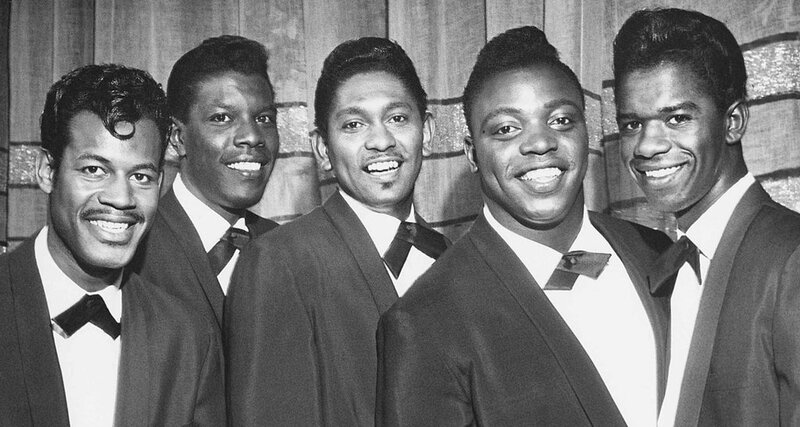 15 octobre 2019
1956, Memphis, Sun Studios. Macy "Skip" Skipper, originaire de Saint Louis, enregistre quelques démos, dont ce pétillant Bop Pills, pour Sam Phillips, mais aucun disque ne résultera de ces sessions. 33 ans plus tard, les Cramps livrent leur version voodoobilly de cette obscure pépite aux masses de fans avides et autres teenage werewolves en mal de pilules du bonheur.. Stay Siiiiick!
12 octobre 2019
Un kewl classic swingin' rock'n'roller pour débuter le weekend avec le Linda Lu de Ray Sharpe, chanteur guitariste texan originaire de Fort Worth qui décrocha la timbale dès son second single, ce même titre enregistré en 1959 sous la houlette de Lee Hazlewood, avec, excusez du peu, Duane Eddy et Al Casey aux guitares! Luv that stuff..