14 janvier 2019
La danse du sabre d'Aram Khatchatourian avait tout pour devenir un standard de la surf music vingt ans après sa création, et nombre de combos surf se sont emparés de la pièce classique aux quatre coins de la planète et jusqu'en Belgique, déjà très "wallifornienne", au début des sixties. Chouette version que celle des Jokers, from Anvers en 1965.
08 janvier 2019
Originaire d'Arnaudville, Louisiane, né à la fin des 30's, Camille Bob connut un énorme et durable succès local pendant pas mal d'années avec sa formation de pur rhythm'n'blues, et enregistra un paquet de bons titres, dont ce fameux I Got Loaded, repopularisé par Los Lobos en 1984 sur leur premier LP How Will The Wife Survive? Cette killer-track du Sweet Soul Swinger, datée de 1965, a toujours aujourd'hui autant de punch! Have a drink and enjoy..
Little Bob - I Got Loaded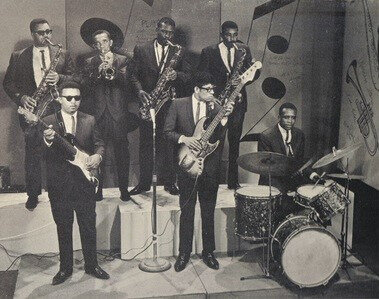 29 décembre 2018
... la ville se vide de ses touristes, et les fantômes des vieilles populaires françaises des 60's sortent, côté Notre-Dame ou rue Oberkampf, se dégourdir les roues.. ou pas.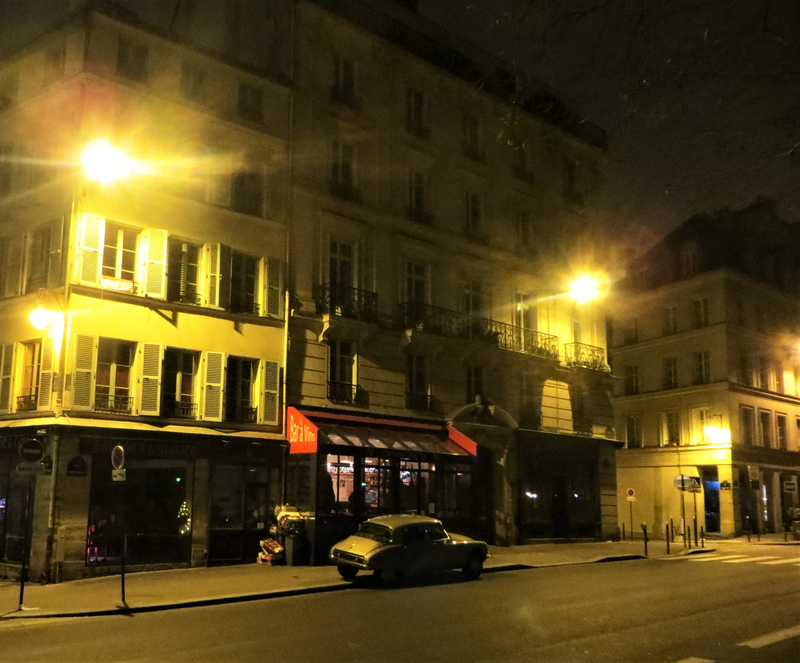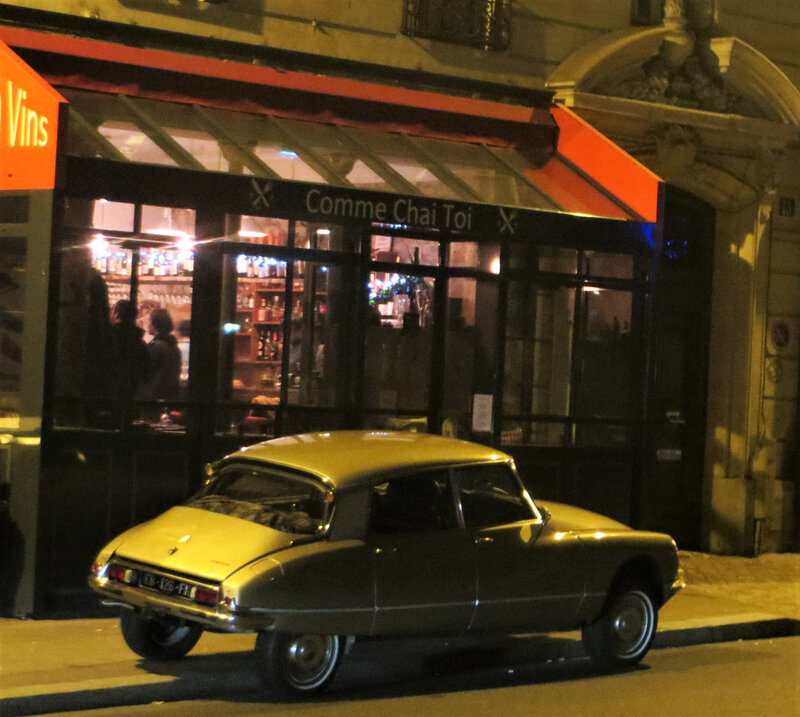 18 décembre 2018
Wilko Johnson, l'homme qui transforme les Telecasters en Spitfires de la RAF, et ses Solid Senders, avec leur dernier single paru en 1981. En bonus, la version originale de 1959 par Johnny Otis, plus un autre killer cover signée par les Spellbinders en 1965 sur leur seul et unique single. Enjoy.
Wilko Johnson's Solid Senders - Casting My Spell On You
Johnny Otis - Castin' My Spell
The Spellbinders - Casting my Spell
01 décembre 2018
Jeff Gordon a accompagné Brenda Lee dans les sixties, et sûrement fait un tas d'autres choses notables, mais pour ce samedi matin je recommande - surtout si votre semaine a été aussi chargée que la mienne - un passage en boucle de cet instro, face-B du seul single de Jeff Gordon & The Summits, daté de Mars 1962. La face-A, une très originale relecture du Peter Gunn d'Henry Mancini, vaut aussi le coup d'oreille. Enjoy.
Jeff Gordon And The Summits - Freeway
06 novembre 2018
Tonic, indeed! Deux versions du classique sixties British R&B des Small Faces, la cover bien garage de The Litter, face-B du standard Action Woman de ce kool band de Minneapolis, datée de 1967, et bien sûr l'original bien plombé, impeccable stomper déjà pub-rock avant l'heure, du gang de Steve Marriott , daté de '65 et ici en live sur la télé allemande un an plus tard. Love 'em both.
The Litter - Whatcha Gonna Do About It?
The Small Faces - What'cha Gonna Do About It
30 octobre 2018
1968. Après quelques années à avoir accompagné des pointures comme Tina Turner et James Brown, Linda Lyndell tente de se lancer en solo via deux singles sur Stax/Volt. Le premier 7" fait flop mais le second, What a Man, cartonne dans les charts R&B. Mais Linda est blanche, et, bien que ça n'ait jamais posé aucun problème quand elle était gamine et qu'elle chantait le gospel indifféremment dans les églises noires et blanches, son succès déplait au Klu Klux Klan local et la Linda finit par renoncer à sa carrière sous la menace et les pressions diverses. Dommage pour elle, reste cette super soulful piste qui se glisse encore sans soucis dans toute bonne mixtape aujourd'hui. Enjoy.
Linda Lyndell - What a Man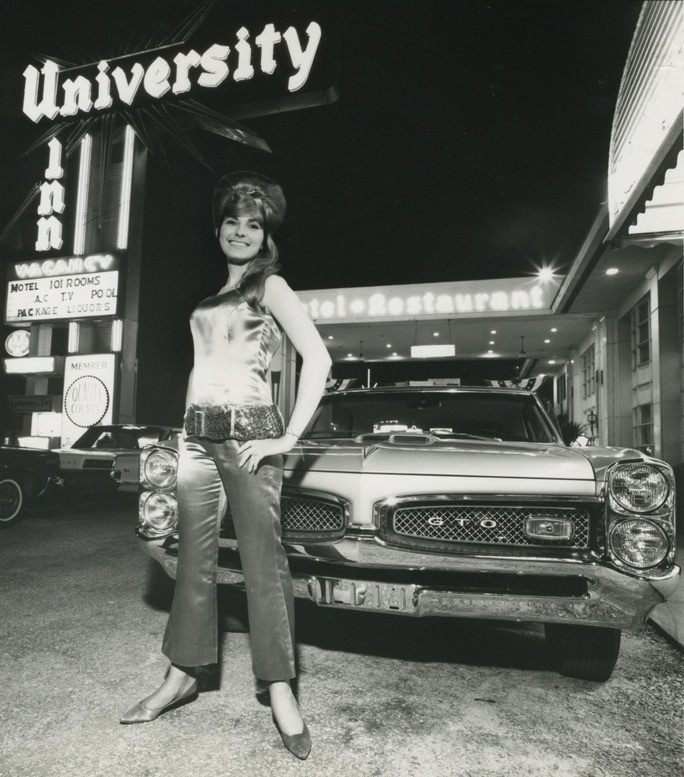 21 octobre 2018
Un retour sur le meeting de fin Août à Béthune, avec une première série de caisses autour desquelles j'aurais bien aimé tourner un peu plus, mais il y avait tellement d'engins intéressants dispersés en ville ce weekend qu'on ne savait pas toujours où donner de la tête.. Un long tri dans mes clichés et voici donc une sélection de pretty cool cars & trucks, tous styles confondus. Enjoy.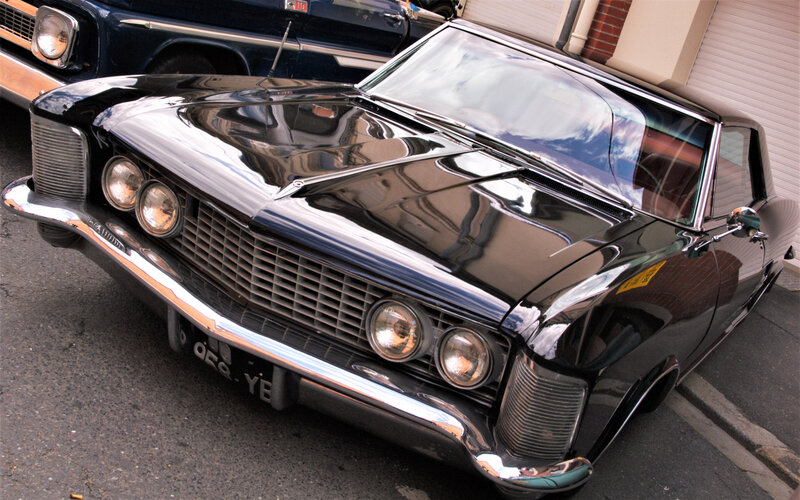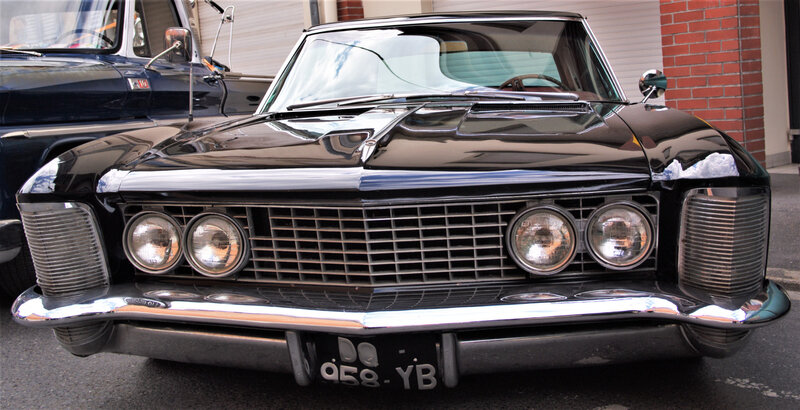 Cette belle Buick Riviera de '63 était tapie entre deux pickups chevy, sagement posée sur ses airbags. Les Chevies C-10 des sixties sont quant à eux toujours aussi populaires, même en version stock, patinés et semblant sortis tout droit du chantier ou du ranch, après une rude journée de boulot.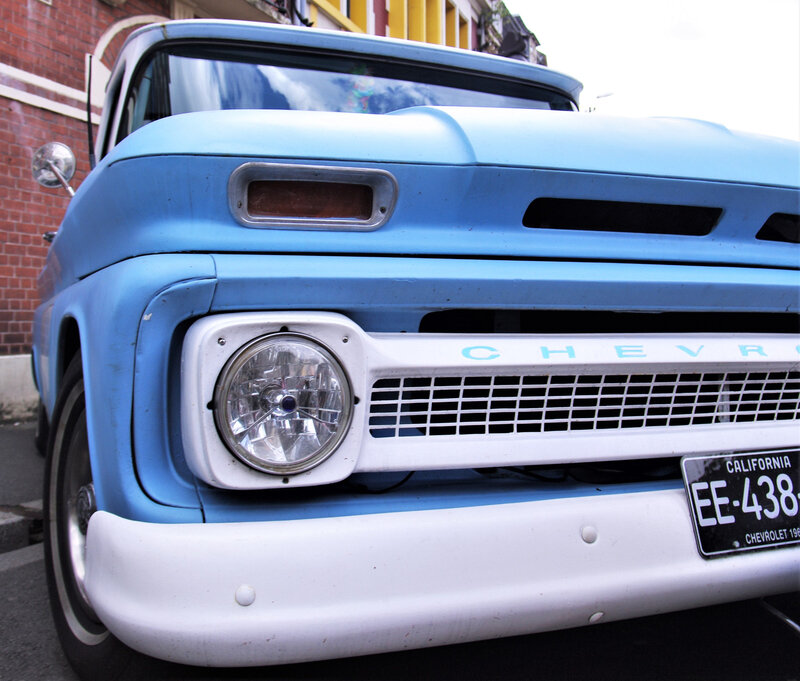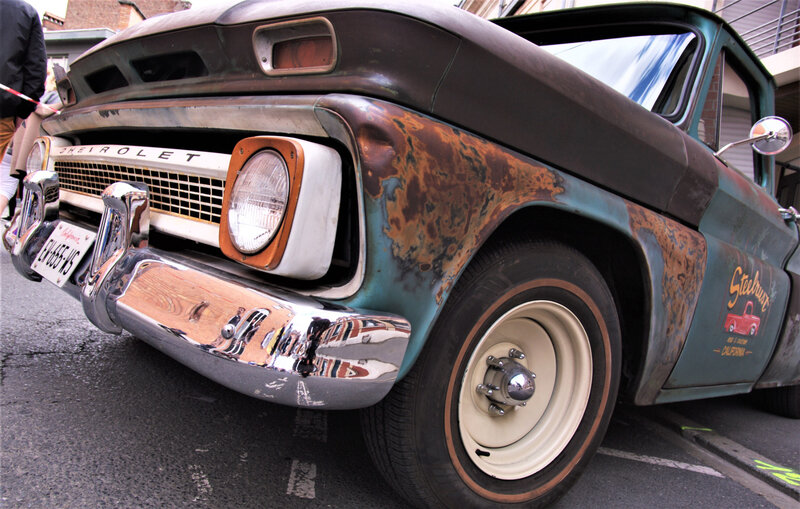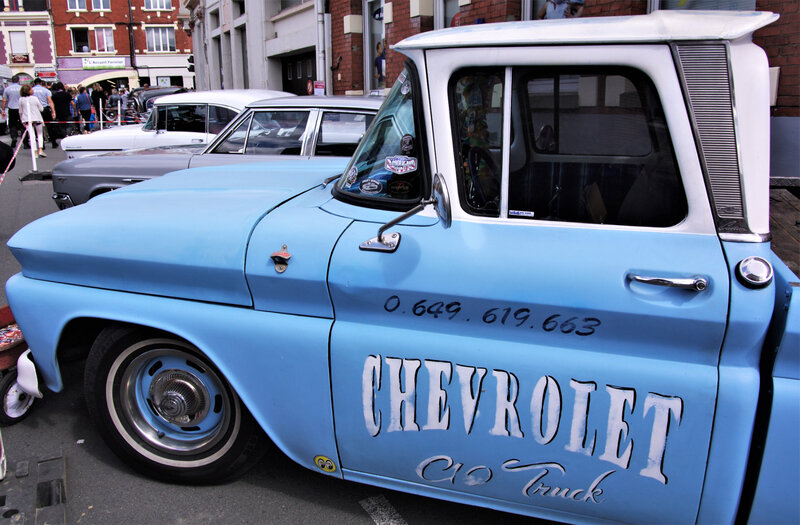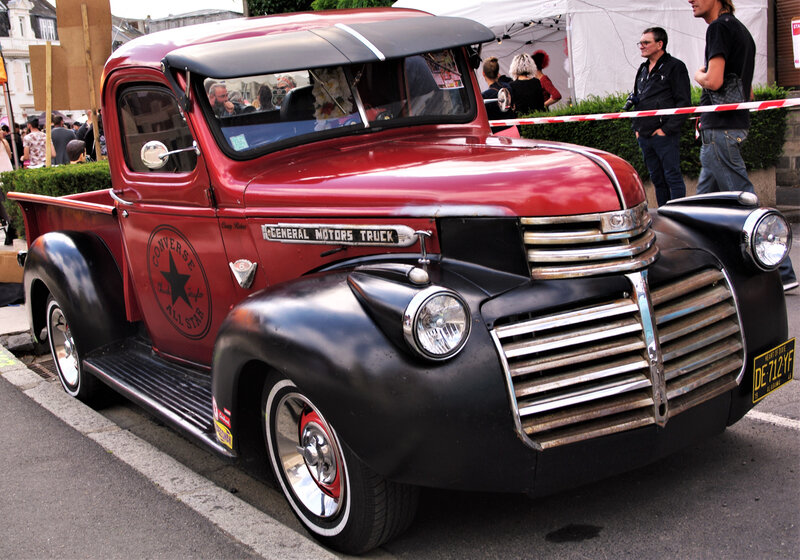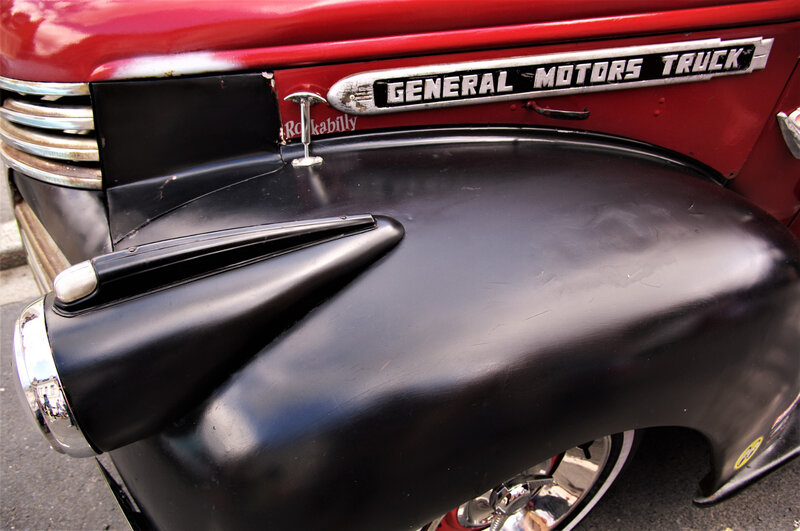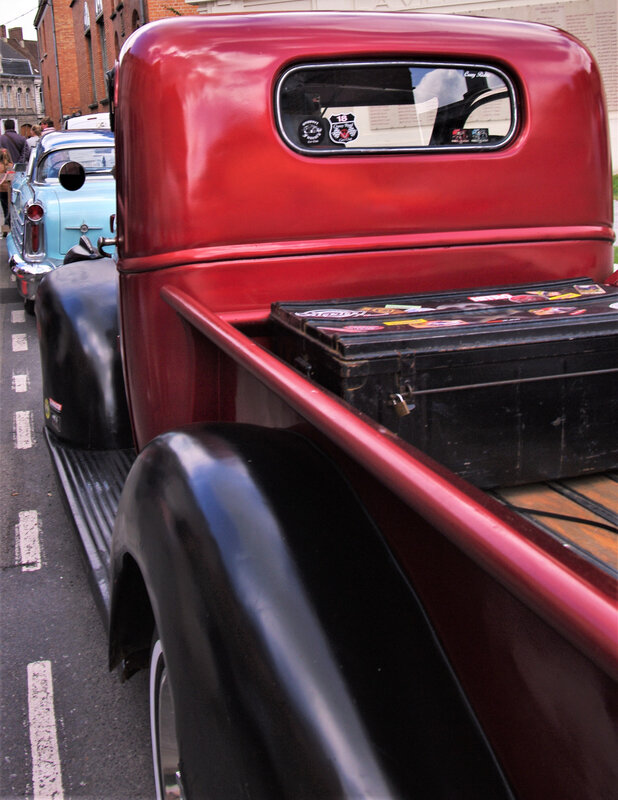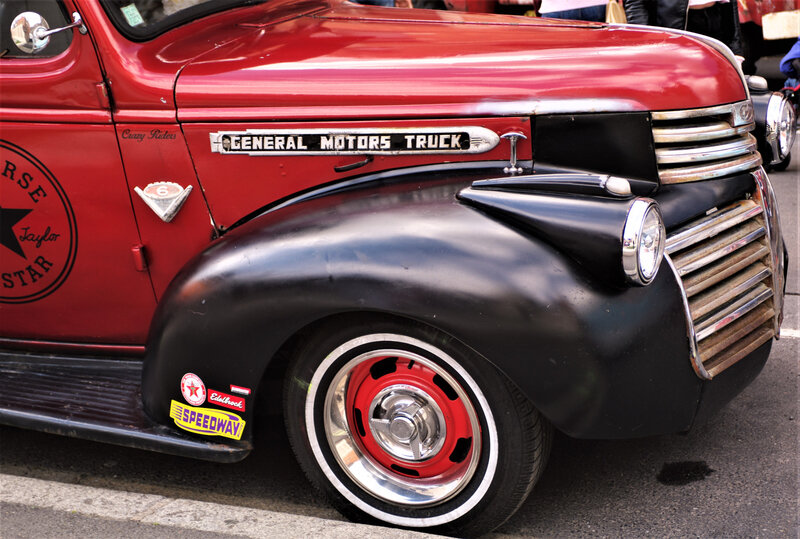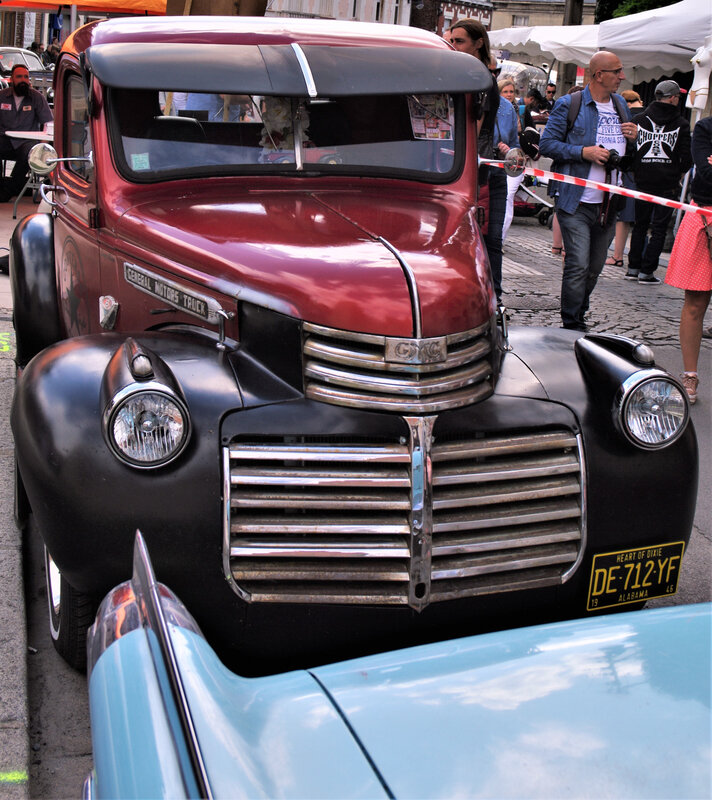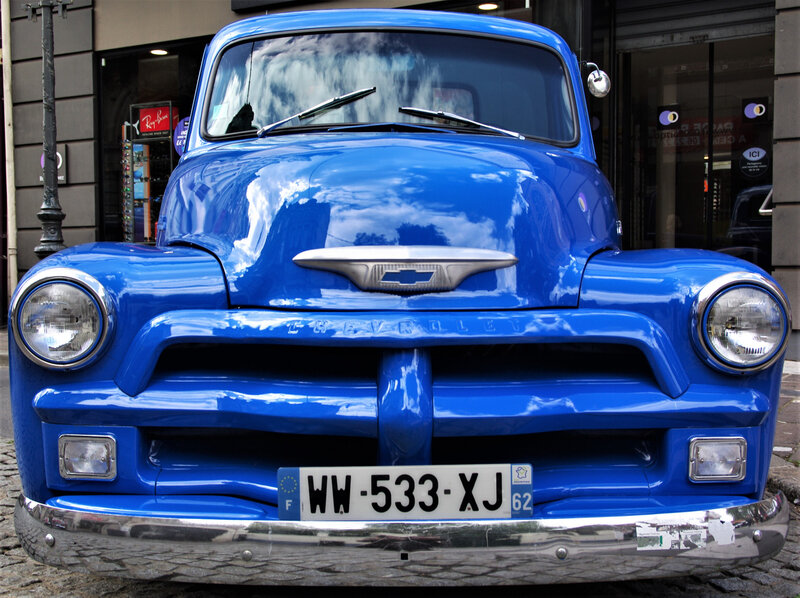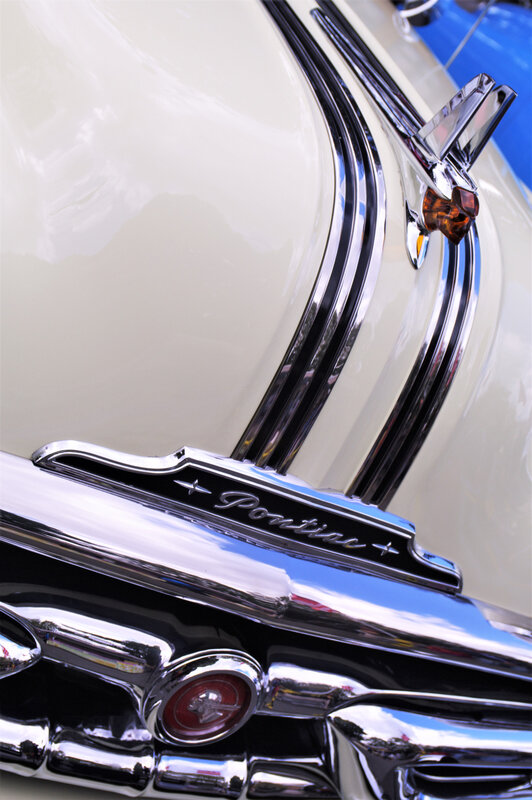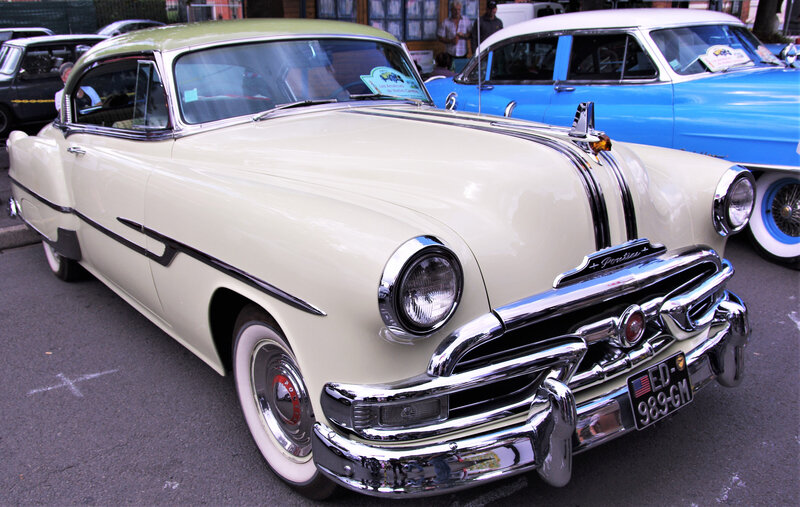 Pickups GM ou chevy des fifties, Pontiac Catalina '53 et Peugeot 203 stock et bicolores, et hot rod pickup façon early 1940's ingénieusement bricolé autour d'une cellule de torpedo Citroën B10/12 se cotoyaient sur les places de la ville.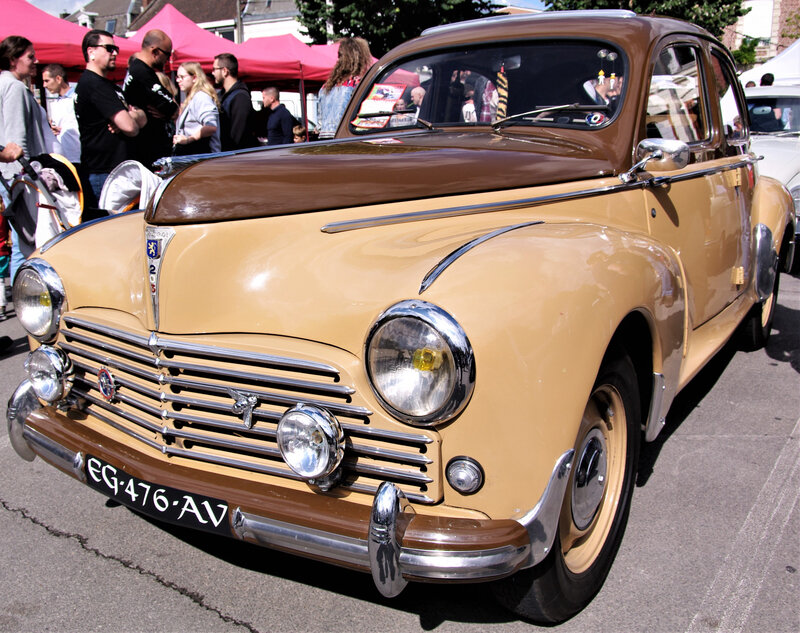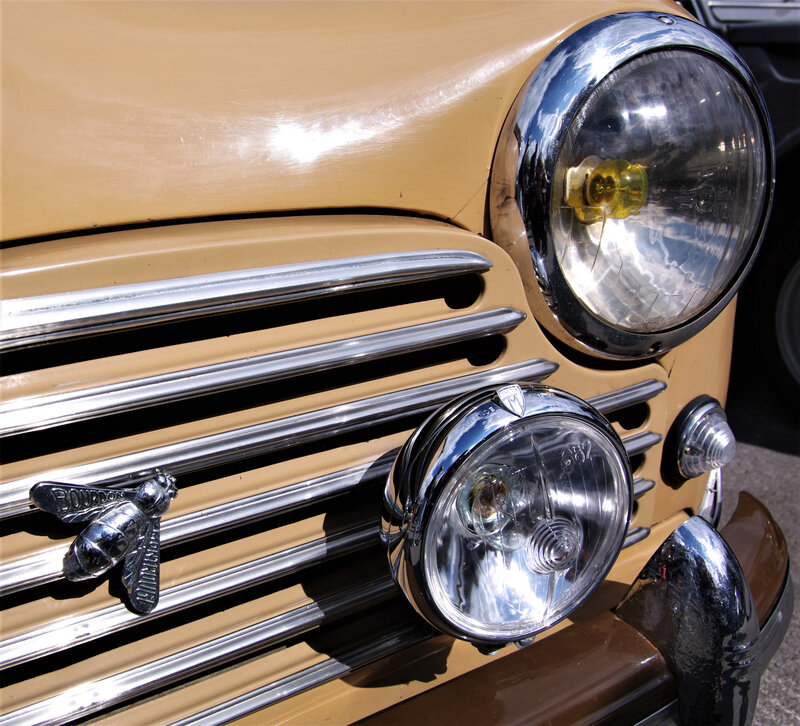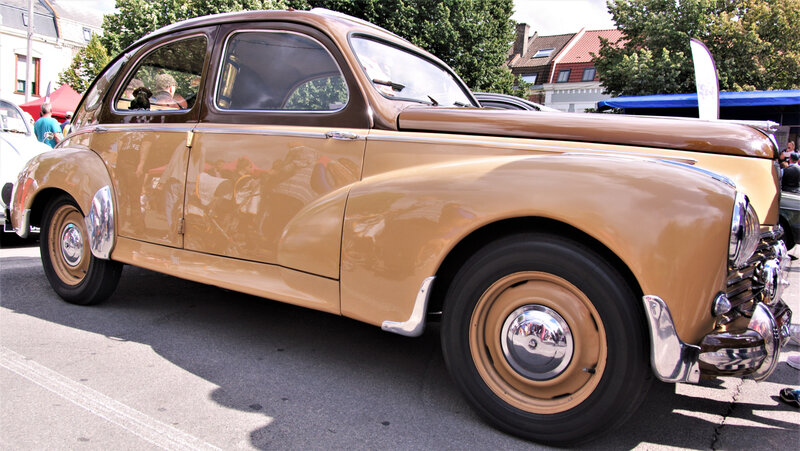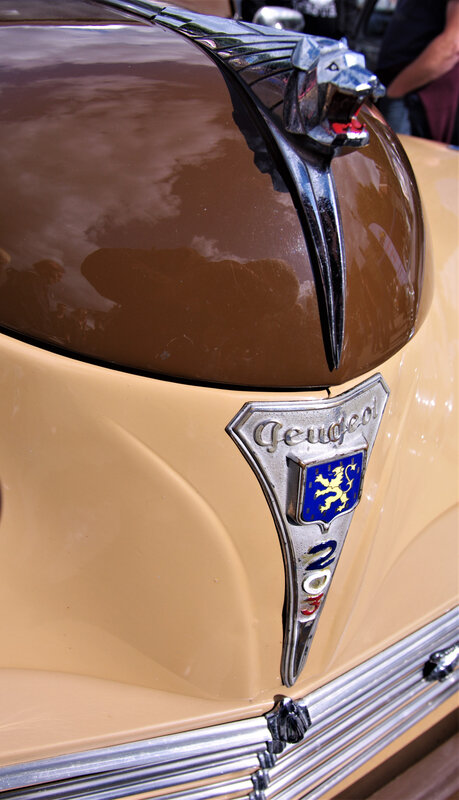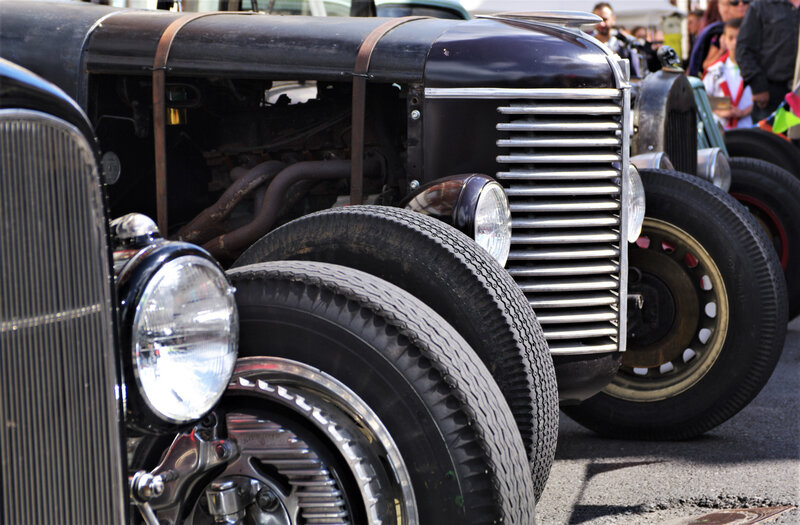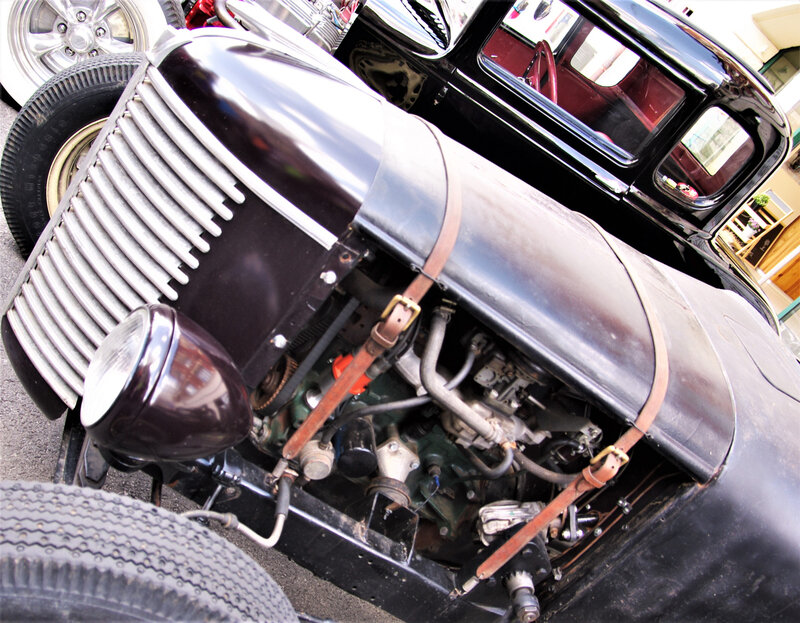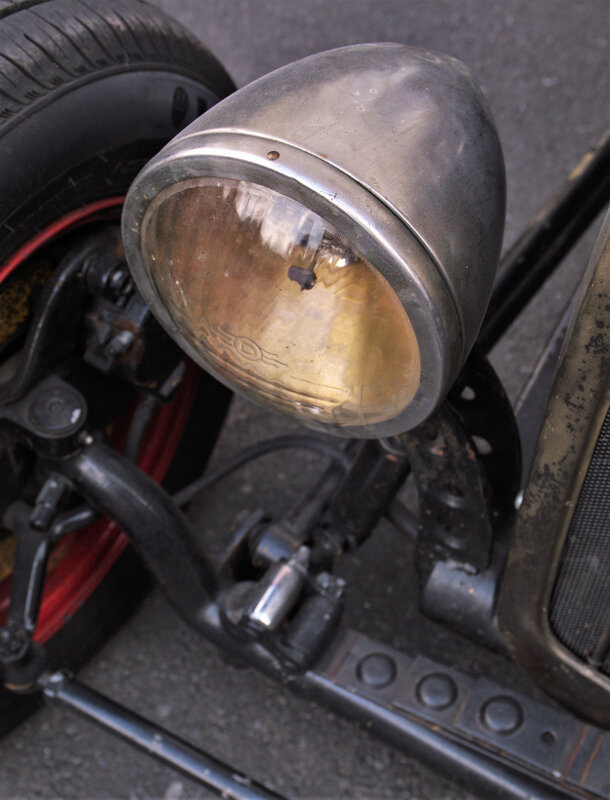 29 septembre 2018
Deux belles caddies, sans beaucoup de points en commun, à part la taille, la débauche de chromes et l'effet "Wow!".. Le cabrio Series 62 de1963, même sans être le haut de gamme Eldorado Biarritz de l'année, donnait vite l'envie de repartir en vacances cheveuzovent, sur les traces de Bourvil et de De Funès dans Le Corniaud, et la grosse berline Sedan DeVille de '57 brillait comme un loukoum au milieu des tentes du camping de Béthune..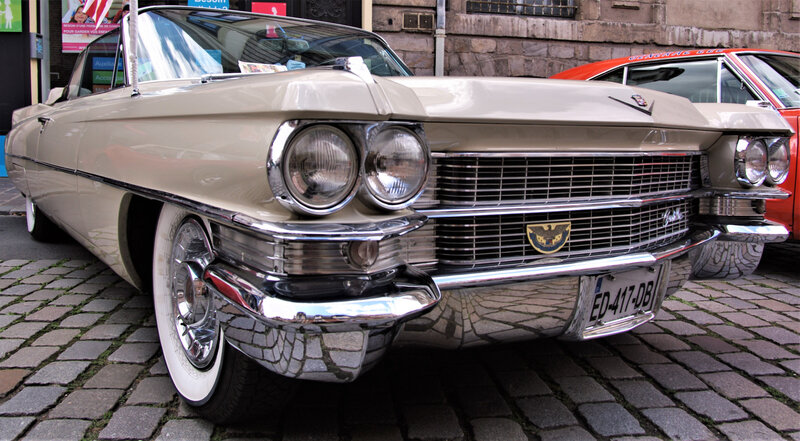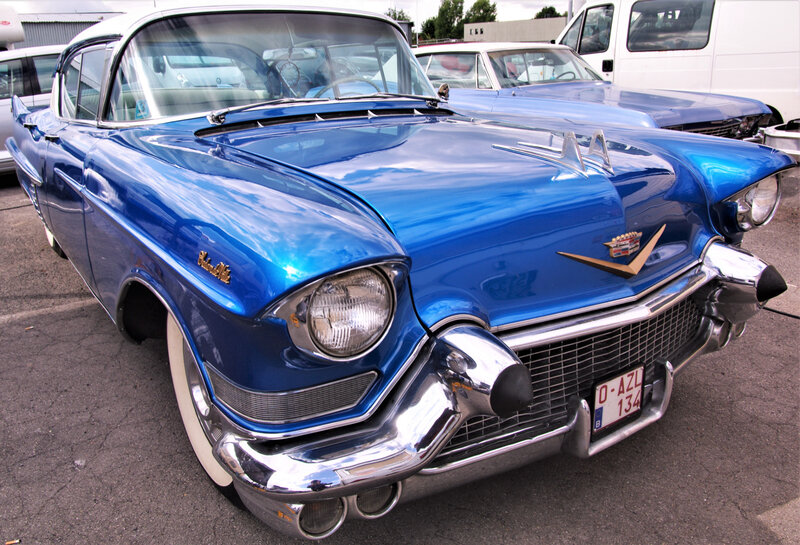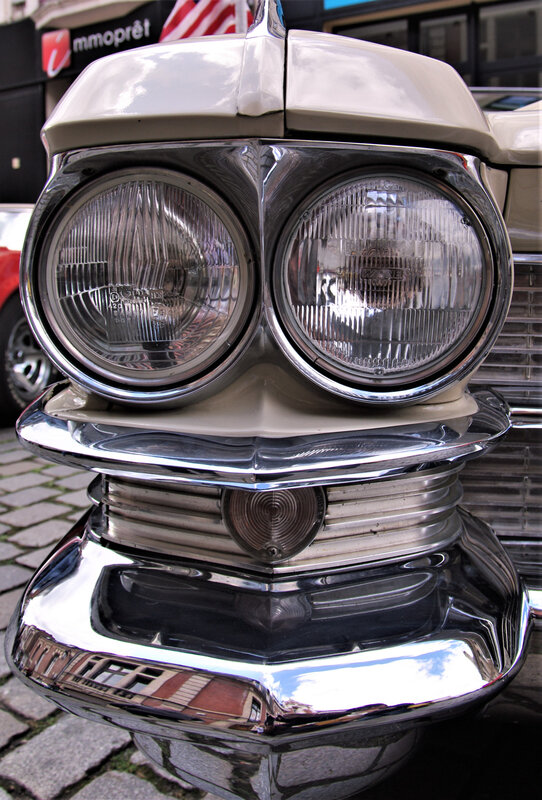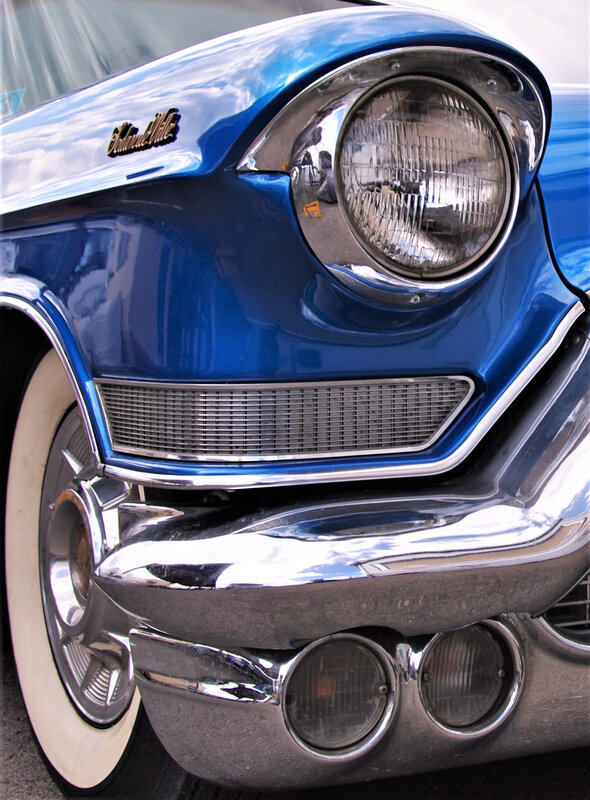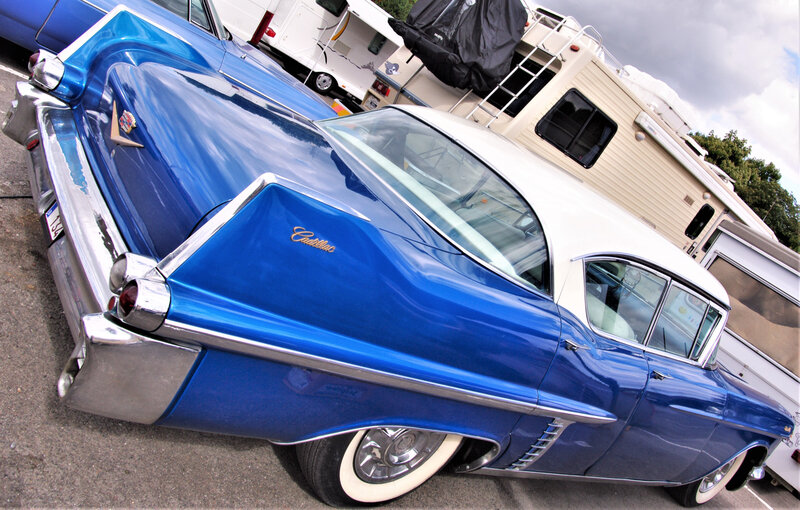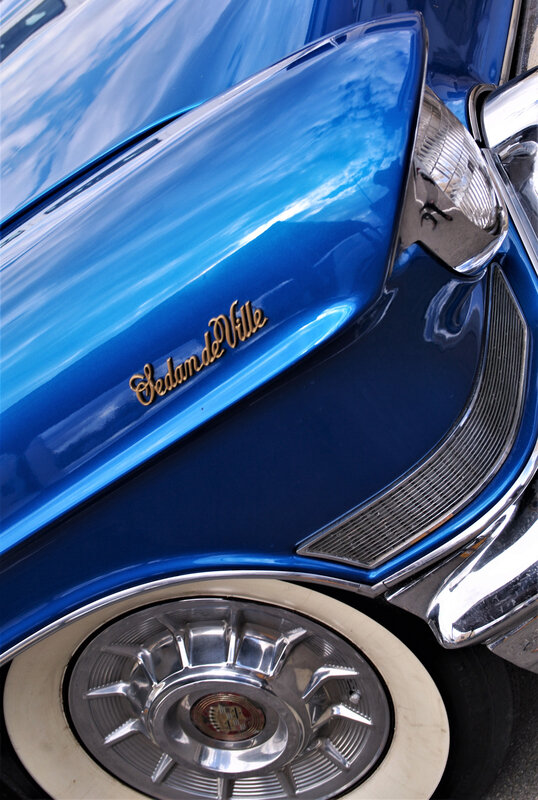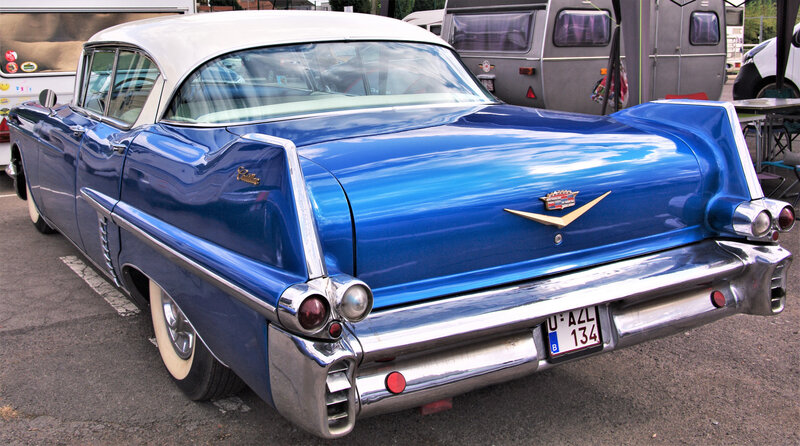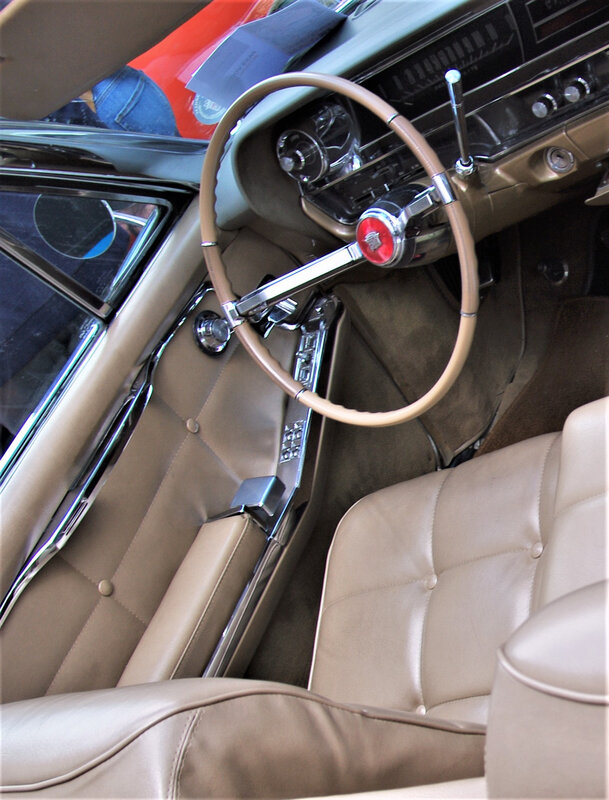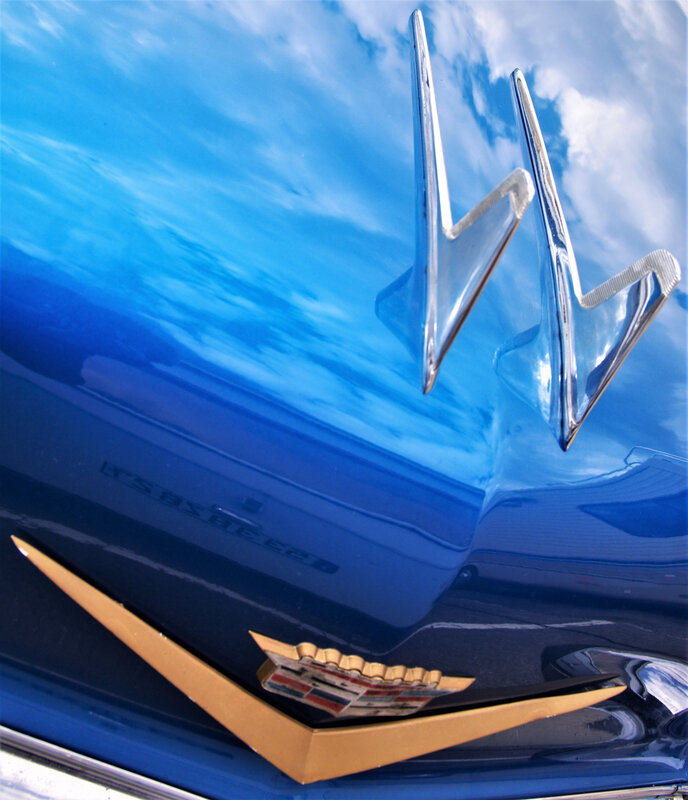 Ce splendide coupé Mercury Cougar de 1967 accrochait bien la lumière béthunoise, avec sa couleur bronze métallique Cinnamon Frost si typiquement sixties et ses extrémités finement pourvues en chrome, de la fameuse calandre "grille de rasoir électrique" aux feux arrières séquentiels de Ford Thunderbird. La petite cousine de la Mustang se voulait plus luxueuse et plus exclusive que la pony car de chez Ford, mais aujourd'hui ce qui frappe c'est surtout la radicale différence de styling entre les deux voitures, même si la Cougar était basée sur la plateforme (rallongée de 76mm) de la Mustang est partageait avec elle pas mal de composants, de la mécanique à l'intérieur. Je ne sais pas si celle-ci était équipée du fameux V8 289 de la 'Stang ou du 390 Marauder de chez Mercury, mais dans tous les cas cette féline m'a bien fait tripper..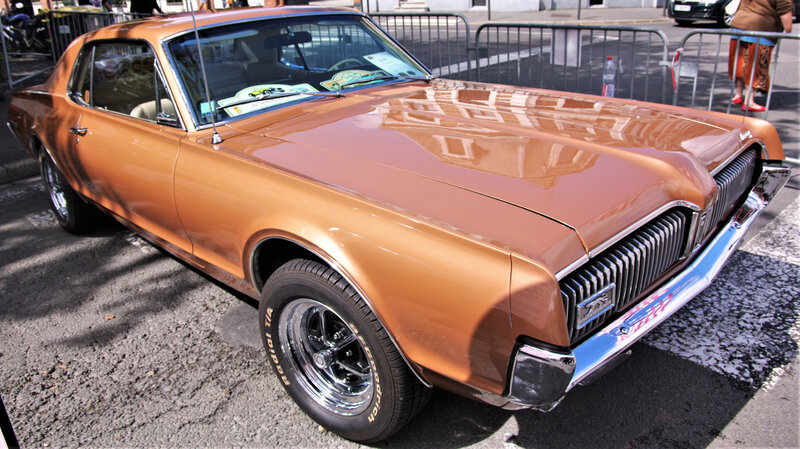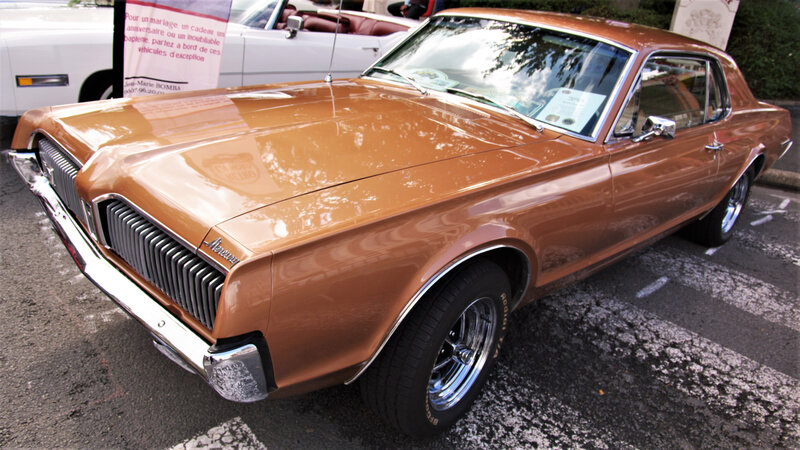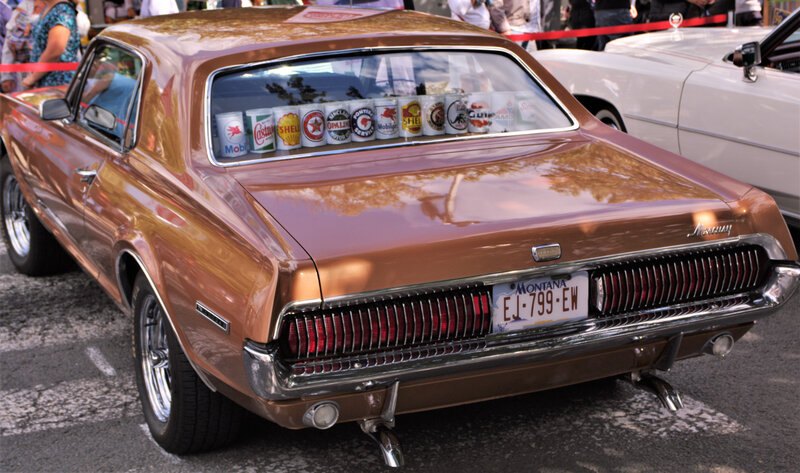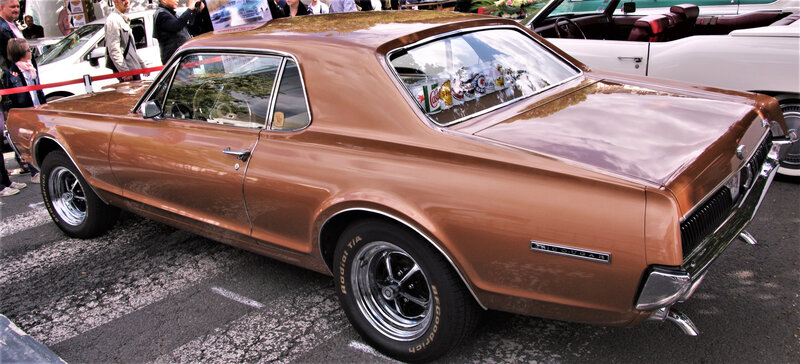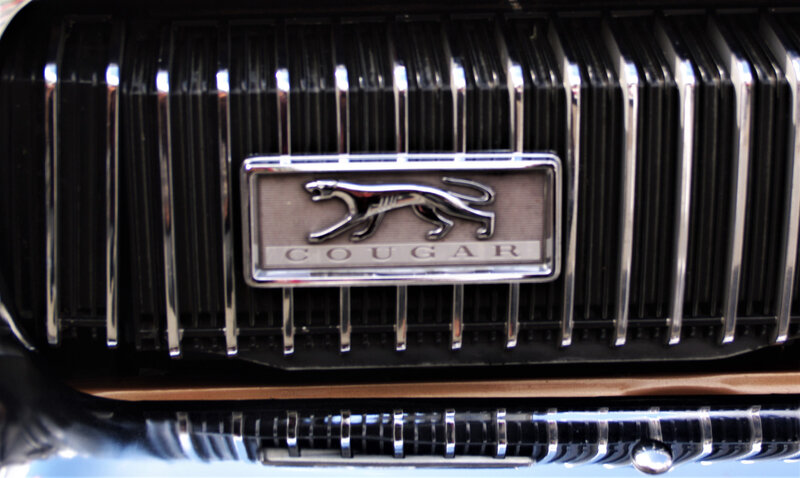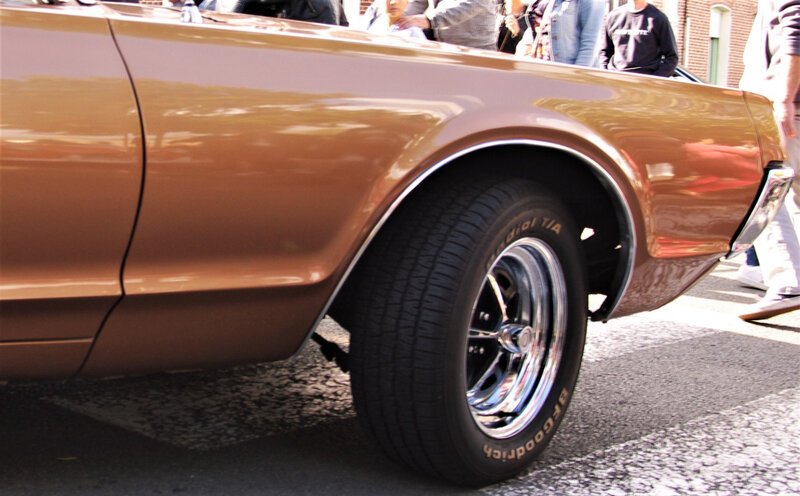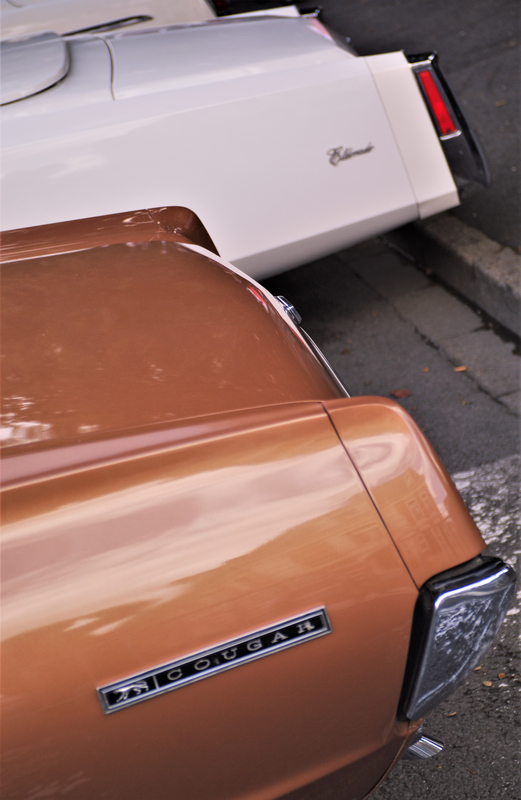 Il y avait également un beau contingent de Mustangs première génération, dont quelques très beaux cabriolets restaurés aux petits oignons!