14 juillet 2019
Et là, en descendant Lexington Avenue en début de soirée pour chopper le métro, alors que la moitié de Manhattan est paralysée par une maousse panne d'électricité, je tombe à l'angle de la East 69th Street sur ce sublime cabrio Chevy Caprice 1969 lowrider en version big rims, superbe peinture custom et jantes titanesques, posée sur ses airbags, attendant sagement son proprio parti shopper dans la boutique en face.. That's what I like about NYC.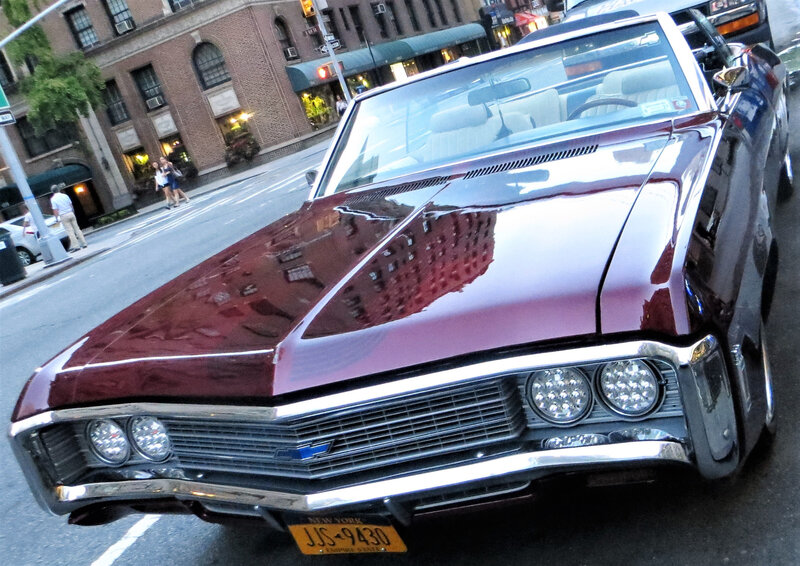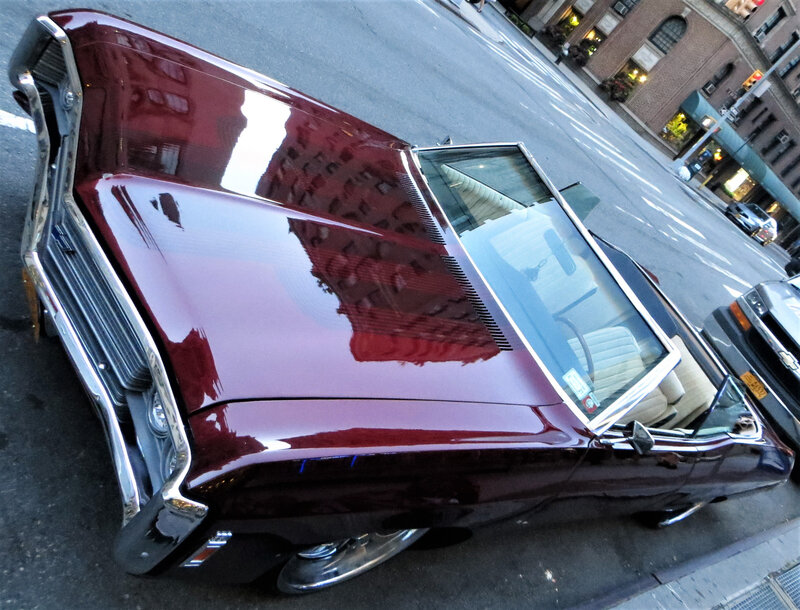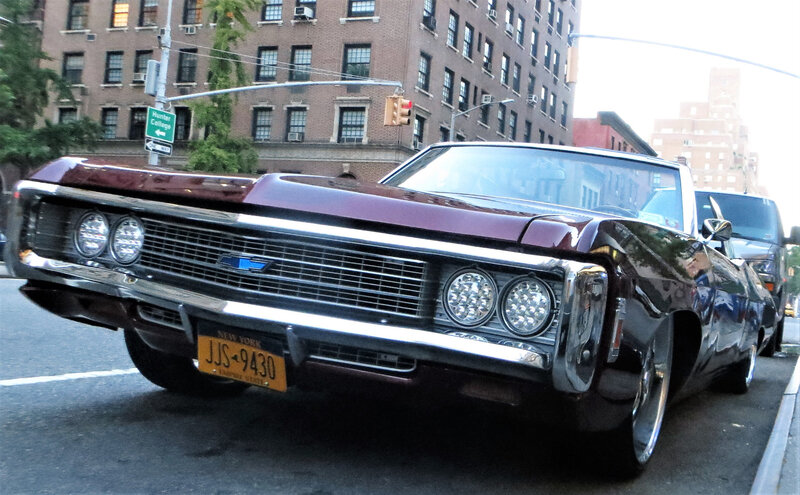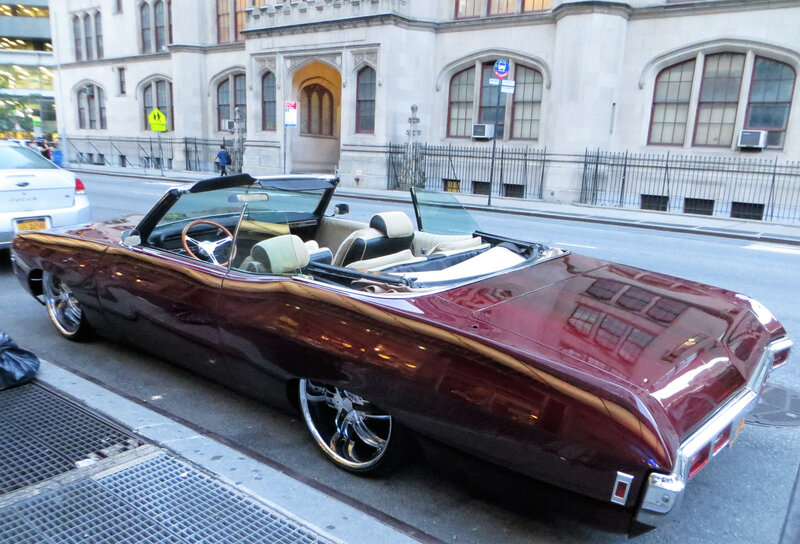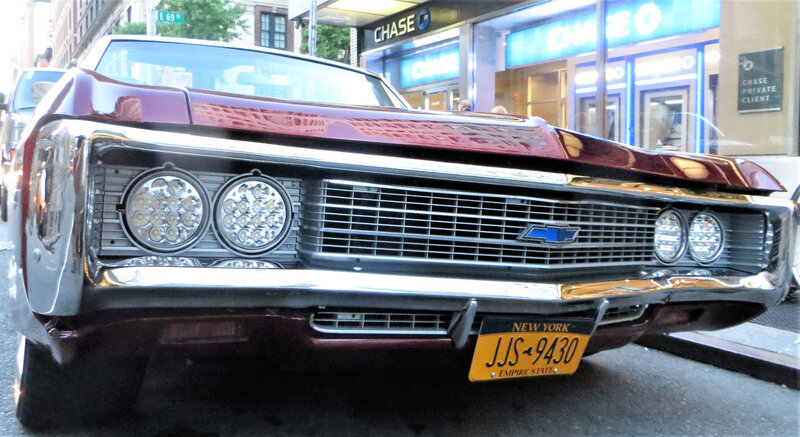 06 juillet 2019
Le seul point commun entre ces deux pistes, outre leur titre quasi-identique, c'est l'année de parution (1966) et le fait que les écouter en boucle pendant une heure le samedi matin vous file la patate pour tout le weekend. Merci donc à Tommy Boyce, l'homme responsable d' un bon nombre de hits pop des sixties (dont ceux des Monkees) et à Robert Parker (le New-Orléanais derrière l'ultra-groovy hit Barefootin', même année) pour ces deux killer tunes qui donnent envie de foncer sur la plage en écoutant du rhythm'n'blues (why not). Enjoy.
Tommy Boyce - Let's Go Where The Action Is
Robert Parker - Let's Go Baby (Where The Action Is)
22 juin 2019
Premier hit en 1961 de Gary "US" Bonds, peu prolifique mais toujours actif rhythm'n'blues rock'n'roller né en 1939 à Jacksonville en Floride, ce New Orleans ne peut pas ne pas vous faire tricoter des gambettes le samedi matin! En bonus, une rareté datée de 1962 mais jamais sortie à l'époque (il a fallu attendre les 80's), ce I Wanna Holler avait été déterré il y a quelques années par les Detroit Cobras, pour le plus grand bonheur des amateur-trices de r'nb rugueux. Enjoy.
Gary " U.S." Bonds - New Orleans
Gary " U.S." Bonds - I Wanna Holler
08 juin 2019
David Walker a.k.a. Bunker Hill, le Screamin' Wildman du classique The Girl Can't Dance, avec ce qui était en fait la face A de ce monstrueux stomper (re)découvert par beaucoup via le fameux volume 4 des compilations Back From The Grave de Crypt Rds au milieu des 80's. Le single original était le troisième effort du Washingtonien (District of Columbia), un an après son premier cri primal, l'ultra raw et primitif Red Riding Hood & The Wolf, paru en '62 - En backing band derrière le Bunker, Link Wray et ses Raymen.. Scream, Baby, Scream!
Bunker Hill - You Can't Make Me Doubt My Baby
Bunker Hill - Red Riding Hood & The Wolf
02 juin 2019
Belle journée d'été, 33 degrés à l'ombre, Jake Calypso en concert.. Quelques bonnes raisons d'aller faire un p'tit saut à Raismes pour le Rock 'n' Wheels, quatrième du nom. Quelques chouettes caisses dans l'enceinte du château, et donc quelques posts spécifiques dans les jours qui viennent. En attendant, voici un premier aperçu.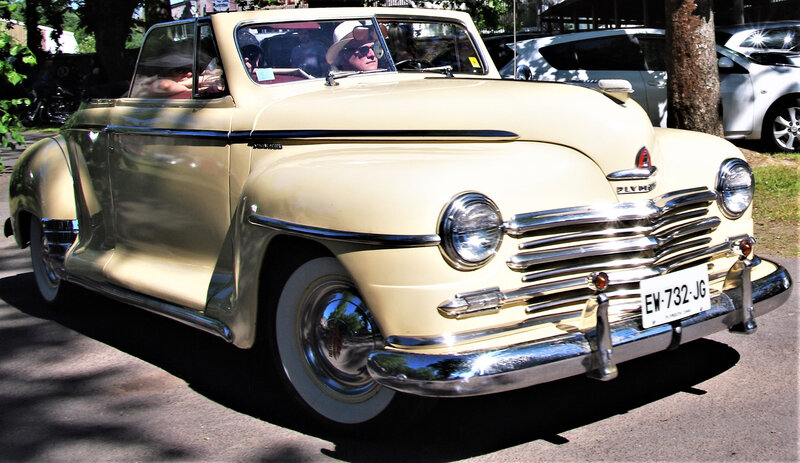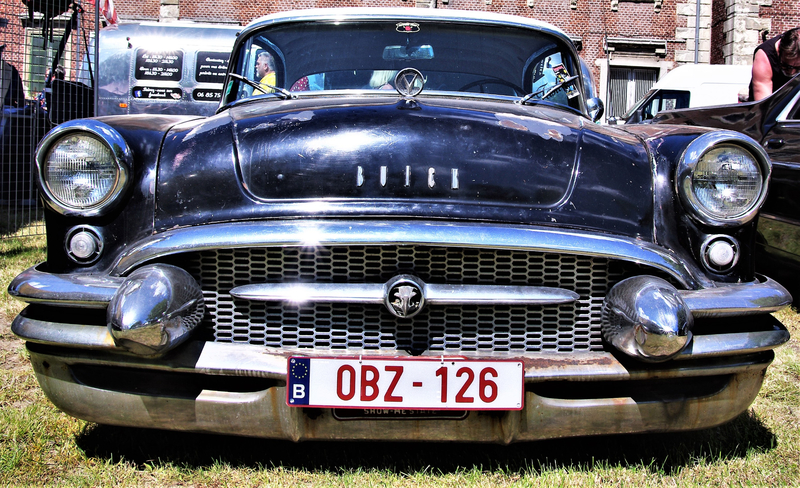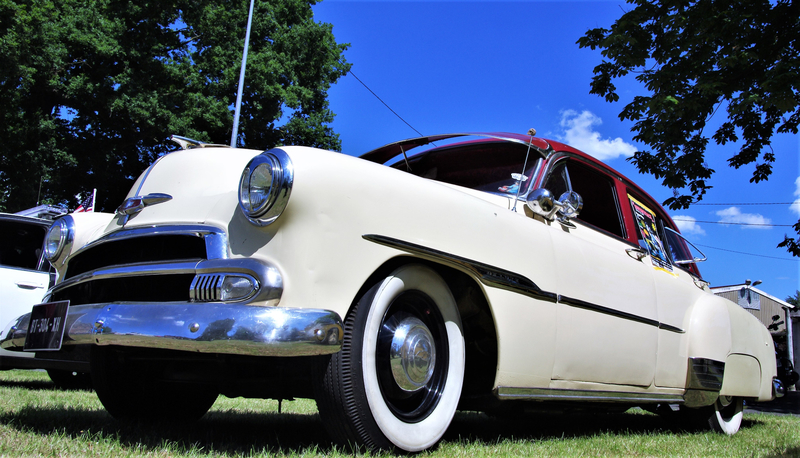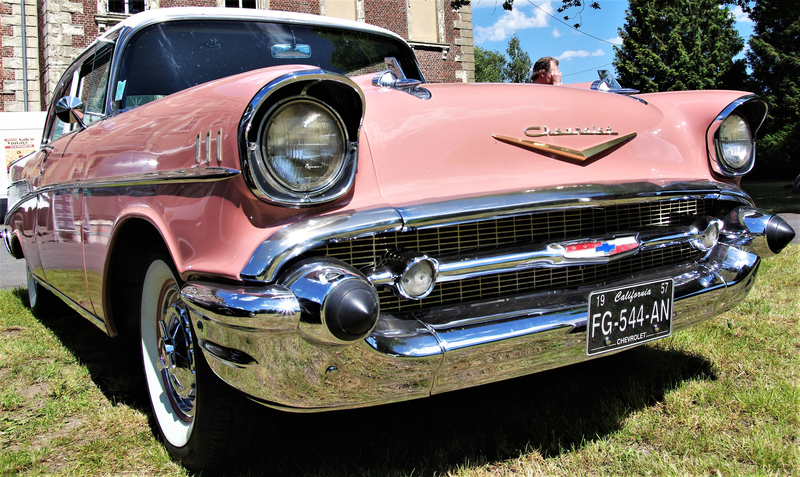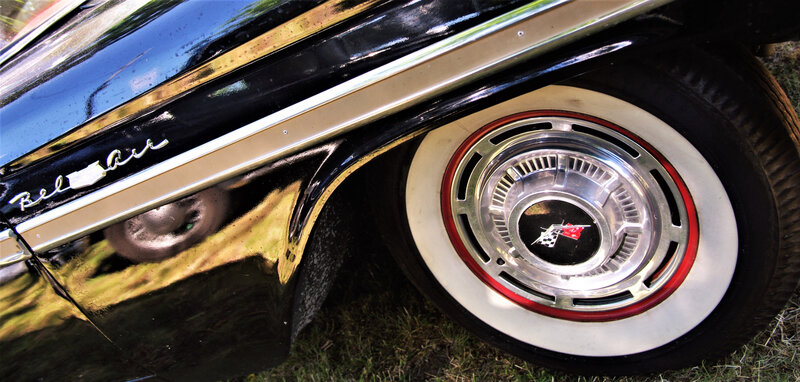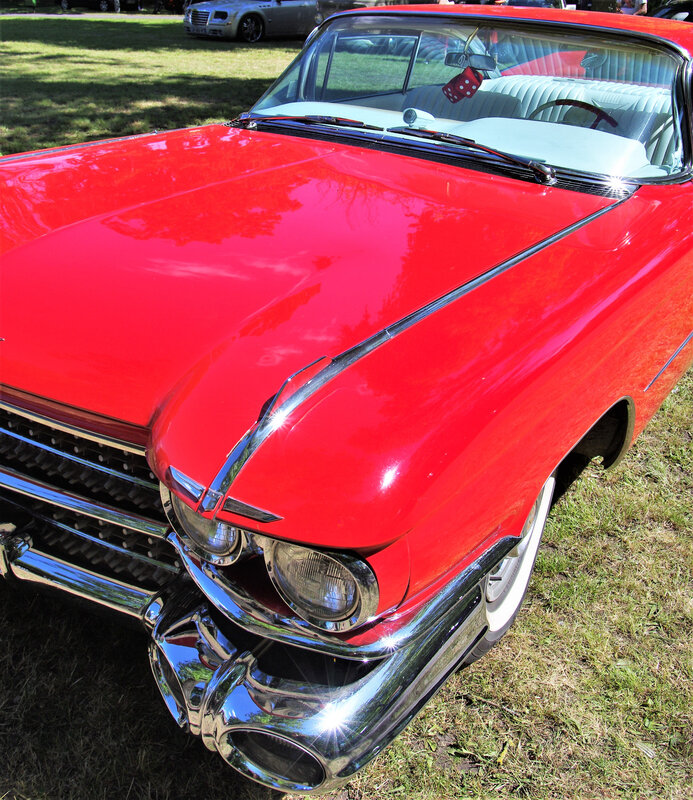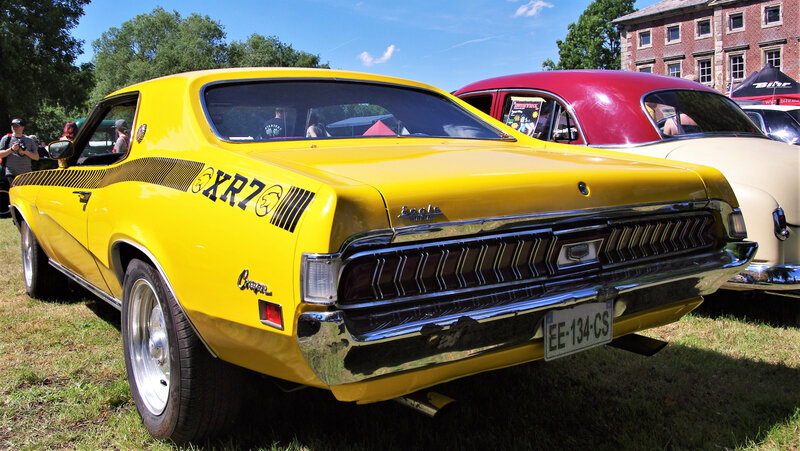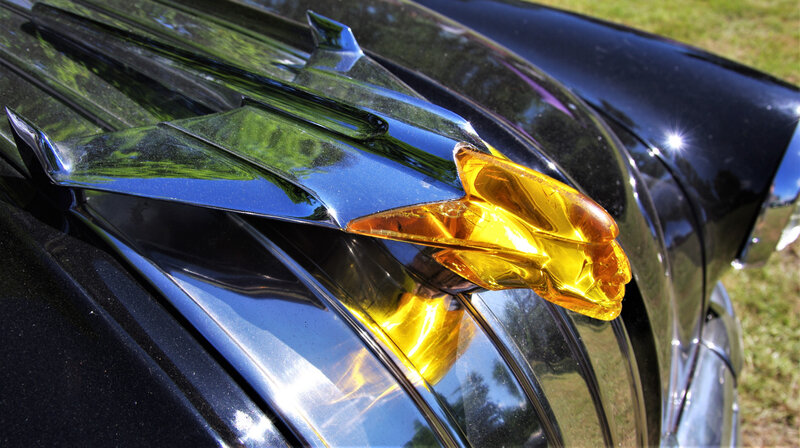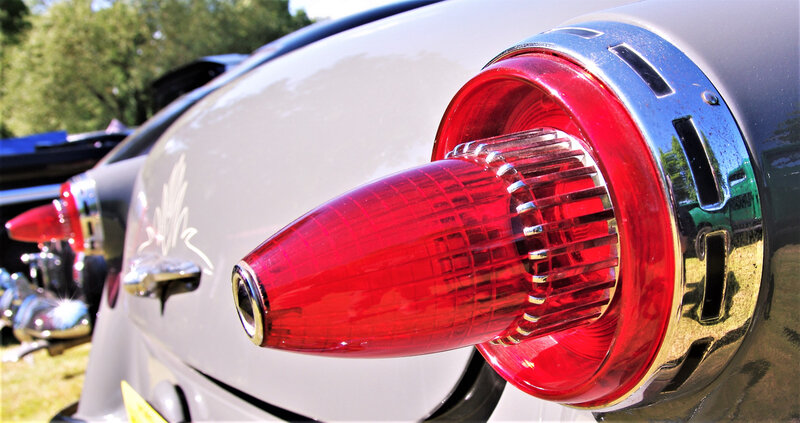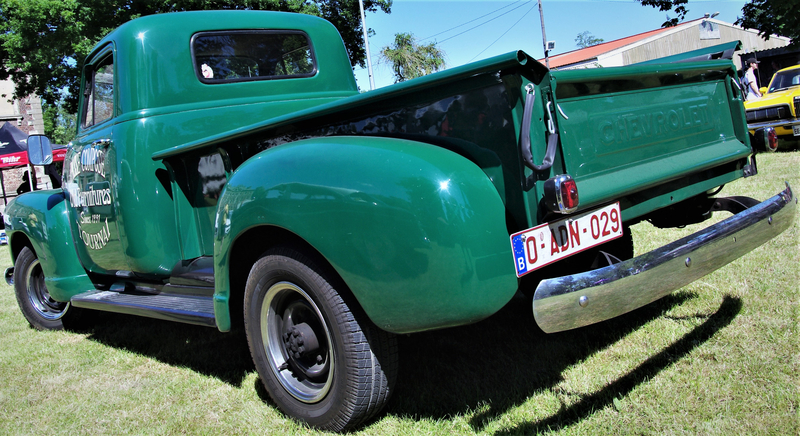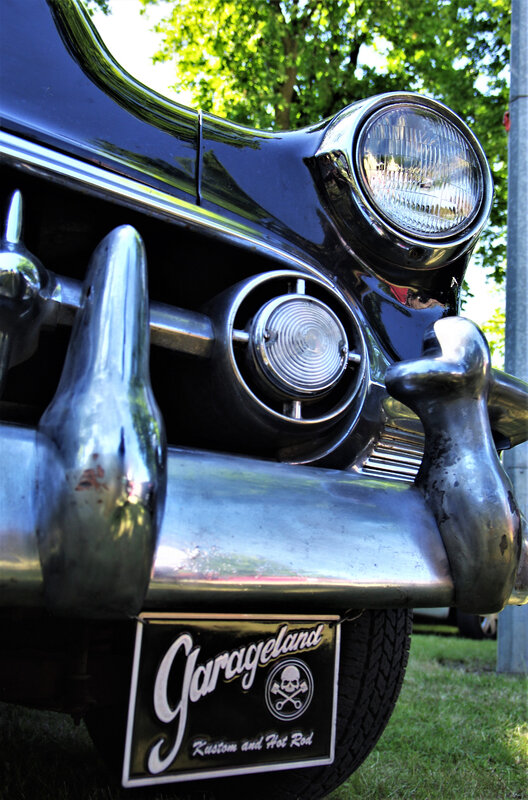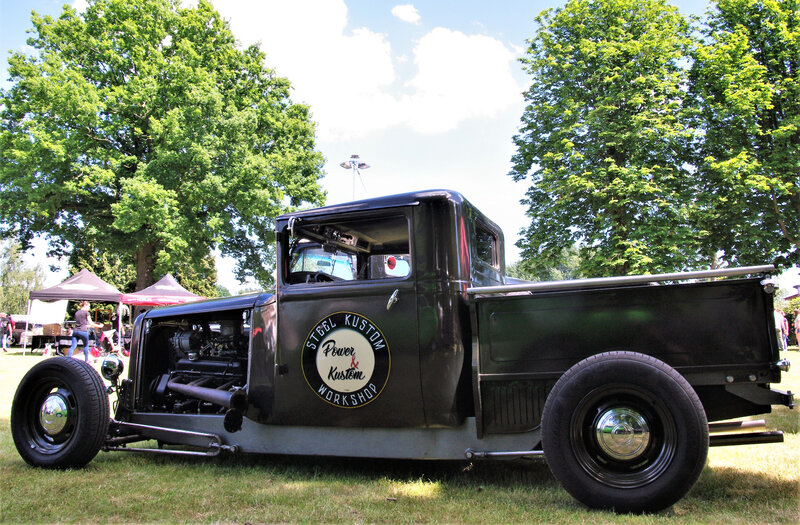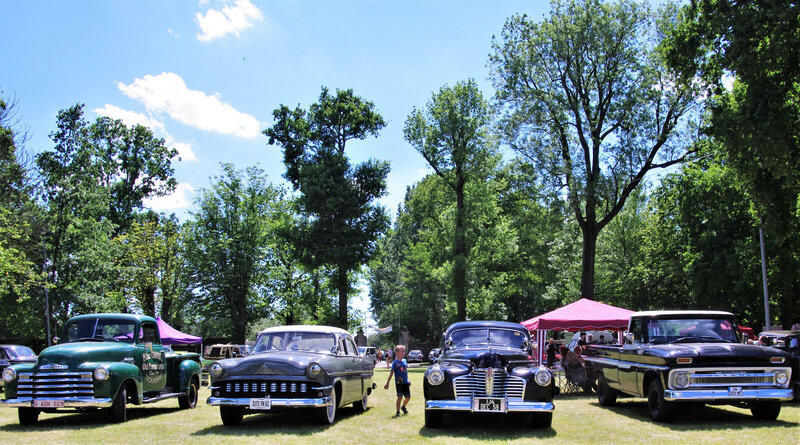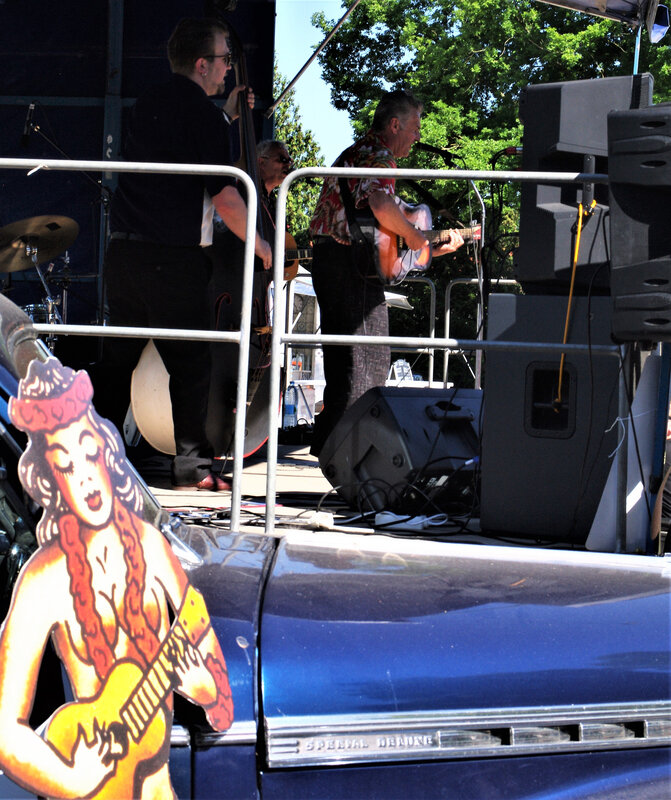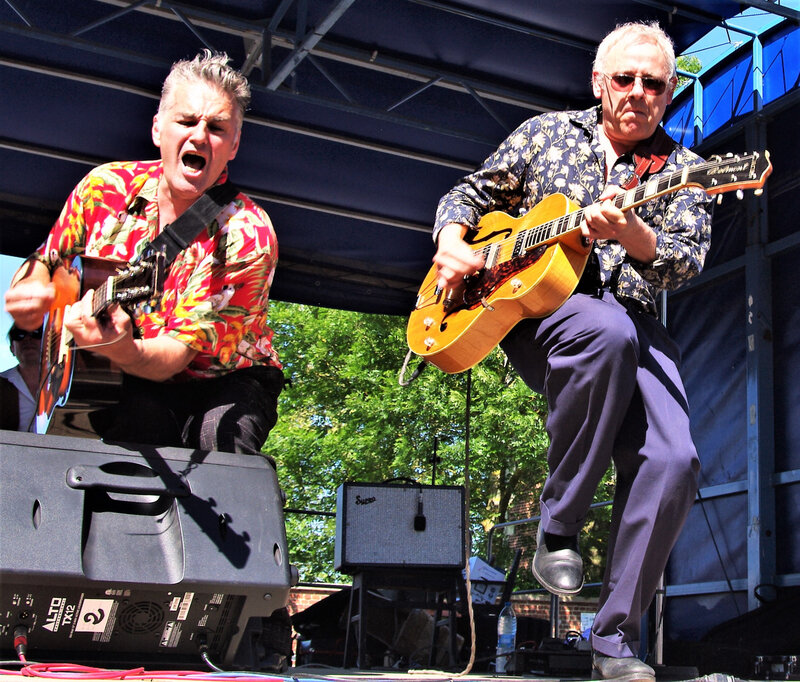 01 juin 2019
Incontournable, ce matin.
1966. Austin, Texas. Le tout premier single du Thirteenth Floor Elevator.. l'apparition, pour la première fois, de l'expression "Psychedelic Rock" (sur la carte de visite pro du groupe, en janvier 1966!), le son incongru de la fameuse "cruche électrifiée" de Tommy Hall et le cri primal de Roky..
13th Floor Elevators - You're Gonna Miss Me
25 mai 2019
Je suis tombé il y a peu sur cette super cover récente signée The Bluebeaters, un combo italien spécialisé dans les reprises ska/rocksteady, d'un titre rare des 5 Royales (oui, ceux de The Slummer The Slum, repris par les Detroit Cobras) daté de 1962, et je ne m'en lasse pas, pas plus d'ailleurs que de l'original ou de la version de 2011 des Bo-Keys, ce groupe constitué de vétérans de chez Stax et de la scène Soul/R'n'B de Memphis toujours actifs aujourd'hui. Enjoy.
The Bluebeaters - Catch That Teardrop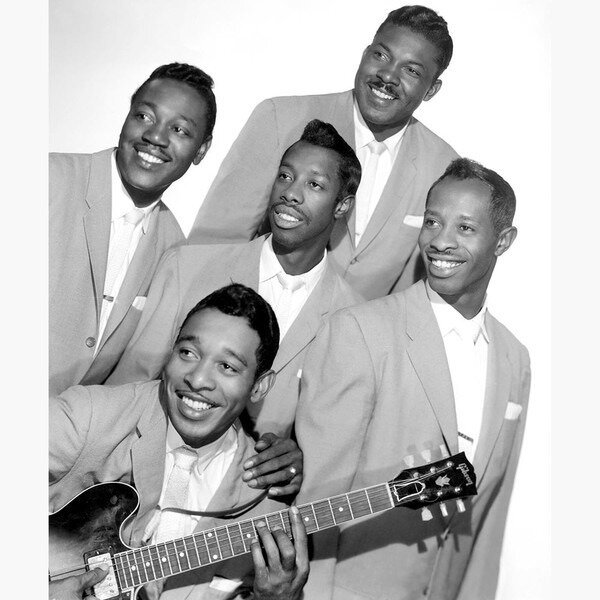 Five Royales - Catch That Teardrop
21 mai 2019
Londres, 1965. The Eyes auraient souhaité avoir le même succès avec ce When The Night Falls, leur tout premier single, que The Who la même année avec leur My Generation, mais le titre écrit par Pete Townshend et produit par Shel Talmy était tout de même d'un autre calibre. Du coup The Eyes se consolèrent un an plus tard avec My Degeneration, piste psychéloufoque fourre-tout issue de leur EP The Arrival Of The Eyes. Join the Teaaaa-set and enjoy..
The Eyes - When The Night Falls
The Eyes - My Degenaration
18 mai 2019
Ce titre folk traditionnel popularisé par Leadbelly et Woody Guthrie dans les années '40 fut bien sûr un hit en France et dans le monde anglo-saxon dans sa formidable version signée Eric Burdon & The Animals en 1964, mais je comprends ceux et celles qui lui préfèrent celle-ci, signée Frijid Pink (Ce nom!) à Detroit cinq ans plus tard. Transformée en hard-rockin' charge psyché-épique et propulsée par le chant puissant de Tom Beaudry, elle demeure l'une des meilleures covers jamais enregistrées de ce classique véritablement - pour une fois l'expression n'est pas usurpée - intemporel!
Frijid Pink faisait partie, au même titre que les Amboy Dukes, le MC5, les Stooges ou les Rationals, de toute cette galaxie de groupes qui n'arrêtaient pas de tourner régionalement et qui de fait surent se tailler une solide réputation en live - leurs concerts attiraient énormément de monde dans la région et étaient souvent sold-out - et pourtant, la renommée de ce combo hard blues psychédélique formé en 1967, n'a jamais vraiment dépassé les limites du Michigan. Leur seul titre de gloire en dehors du succès local puis national de The House Of The Rising Sun fut d'avoir offert, un jour, à un jeune groupe tout juste créé à Londres l'opportunité d'assurer leur première partie aux USA. Le groupe en question s'appelait encore, quelques semaines auparavant, The New Yardbirds, et venait de changer de patronyme. Son nouveau nom: Led Zeppelin..
Frijid Pink - House of the Rising Sun
Quant à la version des Animals, cela fait aujourd'hui 55 ans jour pour jour que les cinq de Newcastle Upon Tyne l'enregistrèrent à Londres en moins de 24 heures, en une seule prise et en plein milieu de leur tournée britannique, avant de reprendre la route. Le single est publié le 19 juin, et malgré la longueur inhabituelle du titre qui provoque une certaine réticence à la BBC, il commence à grimper dans les charts aux quatre coins de la planète. Il entre dans le top-40 le premier juillet 1964, atteint la première place le 15 au Royaume Uni, le 5 septembre aux USA, avec entre ces deux dates une percée remarquable en France le 9 août - l'un des rares titres en anglais à bousculer la variété française dominante et les versions francisées et édulcorées des hits anglo-saxons des yé-yés. Le 45-tours restera 12 semaines dans le Top-100 britannique et demeurera n°1 trois semaines d'affilée aux USA..
The Animals - House of the Rising Sun
Un p'tit bonus avec ce montage de différentes versions du standard trouvé sur YT. Enjoy.
The House of the Rising Sun trough History (1933-2016)
11 mai 2019
John Fred (Gourrier) and The Playboys, trois ans avant son seul hit national. On est donc en 1964, certes, mais cette face-B sonne comme un early-rocker de la décennie précedente, et quel rocker! stompin' one-chord swamp-rock from Baton Rouge, Louisianne, car le samedi matin il faut laysser le bôn temps wouler!!!