23 janvier 2021
Oh... Oh, Oh, Oh, it's my first time,.... please be kind - Don't hurt me, Oh... Deuxième single tiré du premier lp des Boys, séminale formation pionnière de la scène britannique des mid-70's, The First Time était en 1977 un parfait exemple de concision power pop propulsé à l'énergie punk rock. Ce qui n'avait pas échappé à Amanda Jones, éphémère combo qui ne sortit, à ma connaissance, qu'un seul EP sur Bomp! au mileu des 90's, et dont la version hi-energy pop était au moins aussi excitante que l'original. Enjoy, Times Two.
The Boys - The First Time
Amanda Jones - The First Time
16 janvier 2021
Du punkrock avec des pop hooks bien acérés pour débuter le weekend, avec The Retros (1978-1981), way back in 1979 in St Louis, Missouri. Une session d'enregistrement pour un pote, qui passait son exam, option "studio d'enregistrement" (!) cette année-là, a pour seul résultats tangibles quelques bandes brutes de décoffrage qui sont tout aussi rapidement oubliées sur un étagère jusqu'en 2012... Entre en scène Rerun Records qui en fait un album, Inner City Rockers, et.. c'est tout. Mais c'est déjà pas mal. Enjoy.
The Retros - This Girl
09 janvier 2021
Le classique de Ritchie Valens, emprunté au folklore mexicain sonido jarocho à l'époque du kid de Pacoima, repris par The Plugz, dignes héritiers des pionniers du chicano rock'n'roll originel et eux-mêmes progéniteurs, aux côtés des Zeros et consorts, du punk rock west coast (Los Angeles, 1977) - et du D.I.Y. local, via Fatima Records, label indé pionnier fondé par le chanteur guitariste Tito Larriva. J'ai toujours aimé cette version speedo-carnassière du standard 50's de Valens, et ses paroles modifiées provoc' et sardoniques à souhait! Yo no soy fascista, soy anarchiiiiiista!
19 décembre 2020
"One-Hit Wonder", vraiment? The Jags, comme beaucoup d'autres combos British power pop post-'77, n'a cartonné qu'à une seule occasion, avec ce premier EP et ce titre imparable, Back Of My Hand, fin 1979. Mais leurs deux albums avant le split en 1982 (Evening Standards en '80 et No Tie Like A Present en '81) sont encore aujourd'hui tout à fait digne d'intérêt. Enjoy.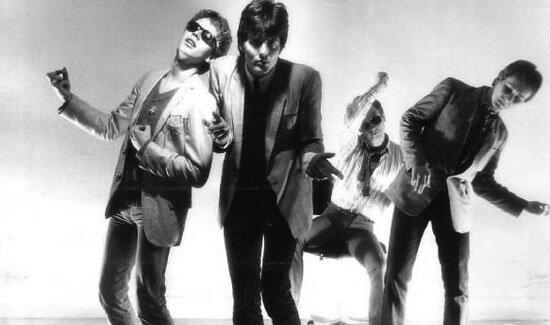 Toute l'histoire sur ce très bon combo injustement tombé au fond des oubliettes de l'histoire du rock'n'roll - à cause d'une fatale comparaison à Costello! - dans cet excellent article paru sur le site de Magnet Magazine il y a une dizaine d'années.
23 novembre 2020
Feel like runnin' with the pack and howlin' at the moon, anyone?!? En tous cas, on a la bande son: le Werewolves of London original de Warren Zevon en 1978 (sur son troisième album, Excitable Boy) et cette superbe reprise pour un show télé australien signé par le toujours aussi lupin Tex Perkins le 13 juin 2015. Enjoy.
Warren Zevon - Werewolves Of London
Tex Perkins - Werewolves Of London
19 octobre 2020
Plongée dans les archives de la télé française (1978, Chorus, Antoine de Caunes) ce matin, avec le classique Shot By Both Sides de Magazine, le groupe post-Buzzcocks lancé par Howard Devoto l'année précédente. Un standard aujourdh'hui, même si le titre était à l'époque somme toute encore assez proche des canons punkrock de rigueur, contrairement à ce que souhaitait Devoto en quittant le groupe qu'il avait formé avec Pete Shelley en 1976. En bonus, l'original figurant au beau milieu de la face-A de leur premier album, et une autre version live lors de la reformation du groupe, en 2009. Enjoy.
Magazine - Shot By Both Sides
Magazine - Shot By Both Sides
Magazine - Shot By Both Sides
10 octobre 2020
En pleine rechute Boston '77 ce matin avec The Real Kids, leur classique contribution power pop à la gloire et à la grandeur éternelle du Rock'n'Roll intemporel et Seule Religion Digne d'Etre Défendue - All Kindsa Girls - et ce fabuleux hybride bouquin-CD/LP sorti par Crypt en collaboration avec Dog Meat Records il y a deux ans.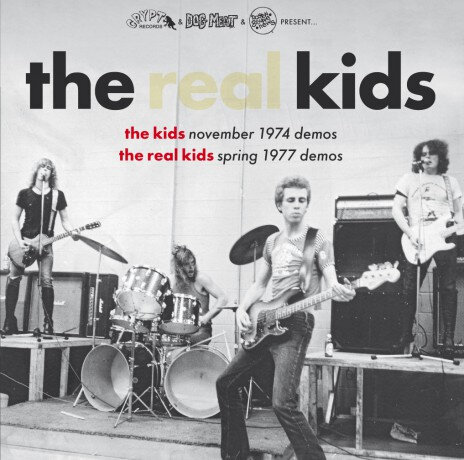 Retraçant les premières années du gang de John Felice, monté en 1974 (juste après qu'il ait quitté la première incarnation des Modern Lovers, créée avec son voisin Jonathan Richman) ce mix de démos - quand le groupe s'appelait encore The Kids - et de pistes live de '78 déborde d'énergie juvénile, brouillonne et exaltante, et souligne déjà l'incroyable qualité des compos du combo - peu nombreuses en fait, mais devenues depuis des classiques Real Rock'n'Roll. Enjoy.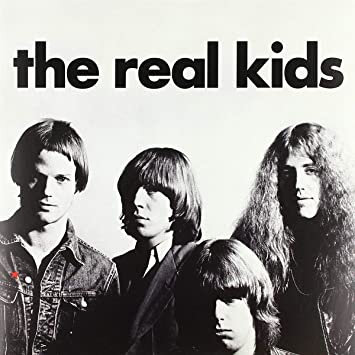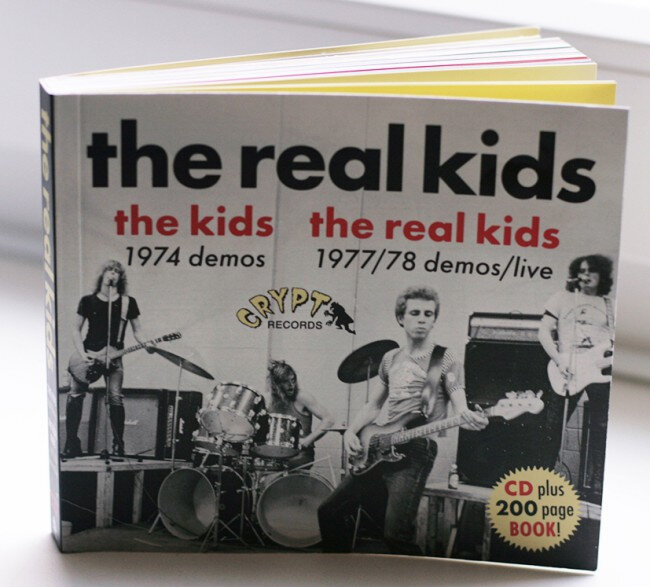 06 octobre 2020
Boston Garage Punk, Hi-Energy, Hi-Tension Rock'n'(B)rawl !!!! Jeff le MonoMan, Peter Greenberg, Rick Coraccio, Paul Murphy et JayJay Rassler, et la piste wham-bam-thank-ya-ma'am! qui ouvre le premier lp du combo, paru en 1978. Enjoy.
DMZ - Mighty Idy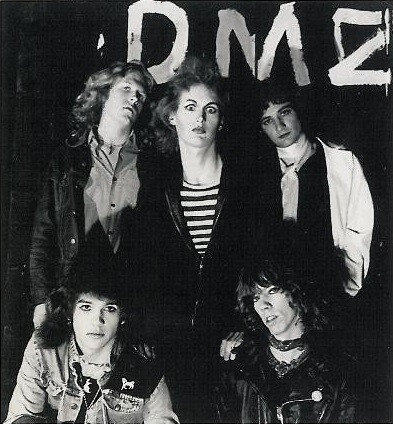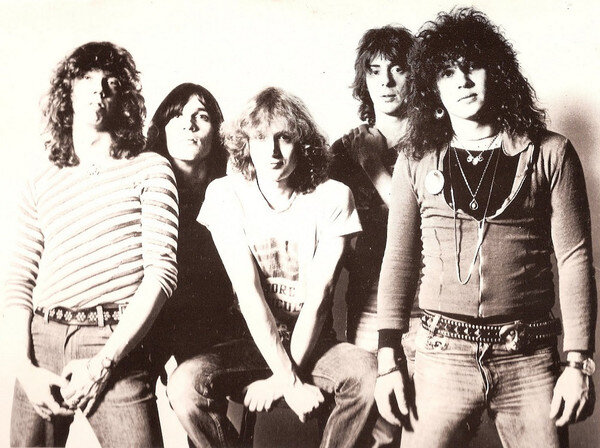 05 octobre 2020
La crème de la crème de la power pop australienne des 80's.. découverte en France grâce au flair de Closer Records, le label havrais qui assurait aux rock'n'roll addicts de l'hexagone un fix Oz rock à la qualité aussi régulière qu'impressionnante. Les Sunnyboys étaient nés à Sydney à la fin des 70's et, pendant cinq ans, de 1979 à 1984, le combo mené par Jeremy Oxley engendra un nombre remarquable de pistes haut-de-gamme, avant de splitter et de se reformer sporadiquement pendant les décennies qui suivirent. Mon exemplaire du double-lp posthume Days Are Gone sorti par Closer en 1985 revient encore régulièrement sur la platine, et franchement, le r'n'r des 'Boys n'a pas pris une ride. Enjoy.
03 octobre 2020
1978, Canaduh. Trois ans après leur formation, Teenage Head, real kool combo punkrock né au lycée, à Hamilton, dans la province de l'Ontario, sort son premier single, Picture My Face, puis son premier self-titled lp quelques mois plus tard. Rien à envier aux groupes US et anglais de la même période, mais voilà, le simple fait d'être canadiens (c'est vrai pour les combos australiens aussi, d'ailleurs) les a coincé dans l'angle mort de l'histoire du hi-energy rock'n'roll, et le 'Head demeure injustement méconnu en dehors de chez eux. Ceci-dit, ça ne les a pas empêché de poursuivre l'expérience coûte que coûte, bien épaulé par un solide following de fans locaux et nationaux, jusqu'à aujourd'hui, puisque que groupe existe encore officiellement - check out l'excellente compil' Fun Comes Fast parue il y a trois ans. Allez hop, on s'envoie le susnommé Nuggets-worthy classique Picture My Face, pour démarrer le weekend en tapant du pied sous la table du p'tit déj. Enjoy.