06 juin 2018
Alors les Scientists, hier soir, à Eeklo? L'un dans l'autre un bon concert, et le plaisir d'entendre en live les morceaux les plus mémorables de la période la plus féconde, et désormais mythique, du combo, sans oublier l'opportunité de croiser les trois piliers historiques de la formation de l'époque à savoir les excellentissimes Boris Sujdovic, bassiste métronomique et cooler than cool, Tony Thewlis, l'homme qui transforme n'importe quelle guitare en nid de bourdons en furie, et, last but not least, la très MoTuckeresque Leanne Cowie, ex-manageuse/roadie/chauffeuse et batteuse (post-Brett Rixon) du groupe dans les mid-eighties. Et le Kim Salmon? Le centre de toutes les attentions, bien sûr, look impec' de beat poet sulfureux et frénétiquement romantique à peine déglingué par le passage du temps, mais voix souvent un peu défaillante et performance un poil moins carrée que ses collègues, d'où quelques baisses de régime qui m'ont empêché d'atteindre le Valhalla, comme je l'espérais.
Bon, faut dire que j'étais crevé-de-chez-lessivé, mardi soir, aussi, mais par contre le souvenir de l'impact des titres joués par le quartet m'a depuis donné envie de me replonger durablement dans la disco du combo. J'ai retrouvé à Eeklo ce qui m'avait tétanisé il y a plus de trente ans, à l'écoute (au casque!) de leur cover de Creedence et de leur maxi-45-trs Demolition Derby, cette boucle de fuzz furibarde, de rythmique tribale, de lyrics désespérés et menaçants, et d'éructations enragées et hallucinées qui définissent depuis mes jeunes années une bonne partie de mon Australie fantasmée, au même titre que les productions des Beasts Of Bourbon, ou les premiers films de Peter Weir ou de George Miller. You only live twice pour débuter le gig, et les perles acides se sont enchainées, presque non-stop - à part un détour "titres récents" via l'anecdotique Mini Mini Mini emprunté à Dutronc et l'original Perpetual Motion, plutôt pas mal - puis Solid Gold Hell, Nitro ("This heart doesn't run on blood, this heart doesn't run on love, this heart beats on pure Nitro"..) Murderess in a purple dress, Blood Red River, Happy Hour, Atom Bomb Baby et bien sûr Swampland et We Had Love en bouquet final, fuck yeah c'était bon quand même!
Quelques unes de mes shitty pics prisent à la volée, en attendant de bien meilleurs clichés sur le FB du N9 Muziekclub.
Bonus Track : les superbes photos du gig sur l'album FB du N9 en cliquant sur la photo ci-dessous!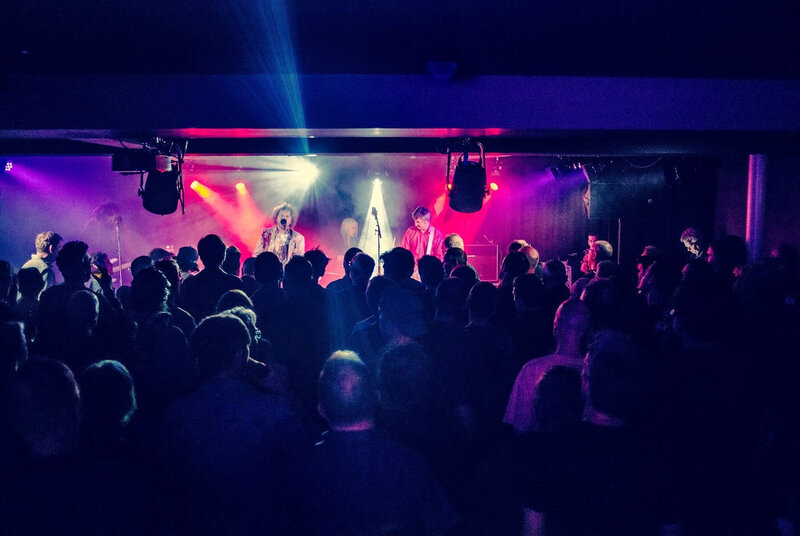 28 mai 2018
Né en 1974, Angel City (The Angels, pour le marché local) a été l'un des groupes de pub rock / rock 'n'roll les plus influents des 70's en Australie, naviguant entre hard rock et proto-punk et se taillant une solide réputation scénique, notamment grâce au jeu de scène débridé de son frontman, Bernard Patrick "Doc" Neeson. Marseilles est l'un de leurs hits, issu de Face to Face, leur second album paru en 1978 down under et en '80 en version export. Et voilà comment la cité phocéenne est devenu un détour obligé pour plusieurs générations de backpackers australiens..
17 mars 2018
Un petit déjeuner Tex-Mex pour se réchauffer ce matin avec Doug Sahm et son Sir Douglas Quintet. C'mon et enjoy ce très primesautier It was fin while it lasted, extrait de Border Wave (1981), treizième album du gang de San Antonio, Texas. Et en bonus, une vidéo datée de 1969 avec l'un de ses classiques, Mendicino, juste après une interview avec Hugh "Playboy" Hefner, en présence, entre autres, de l'acteur britannique Michael Caine (en haut à gauche, au début).. J'adore le look de Doug Sahm!
Sir Douglas Quintet - it was fun while it lasted
Sir Douglas Quintet - Mendocino
03 mars 2018
Un truc Stoogien, sauvage et suèdois pour démarrer le weekend, issu de In the air tonight, premier album 100% Fun(house) revisited de The Union Carbide Productions, paru en 1987. Enjoy.
Union Carbide Productions - Cartoon Animal
26 février 2018
Le last great soul shouter de Boston est de retour en Europe au printemps, avec un nouvel album sous le coude (Soul flowers of Titan, à paraître dans une semaine - super titre, au passage!) et toujours ce démoniaque mix de soul blues et de high energy rock'n'roll rhythm'n'booze propulsé dans la stratosphère par The Savages, l'impeccable backing band du Barrence, emmené par le jeu sec et précis de Peter Greenberg à la six-cordes. En concert début juin en Belgique, on croise les doigts pour un passage par le nord de la France dans la foulée..
Barrence Whitfield & the Savages - Let's Go To Mars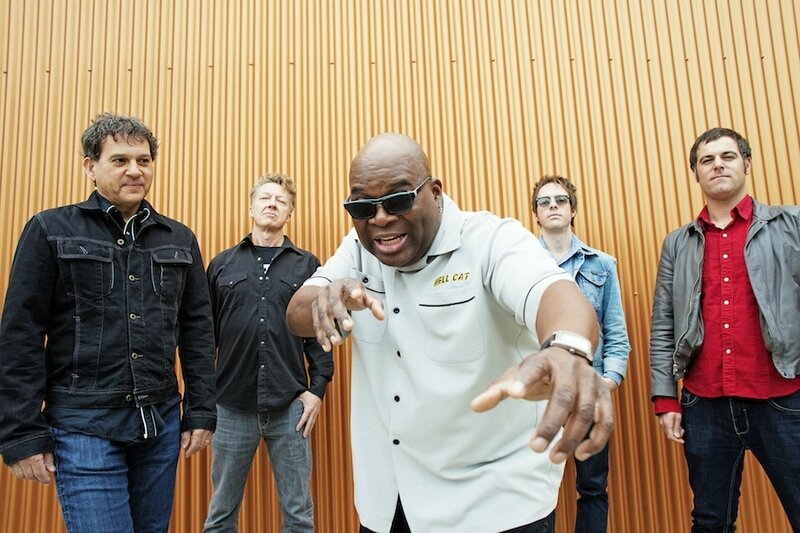 Bonus: BW&TS à leurs débuts au milieu des 80's, avec leur cover du Bip Bop Bip de Don Covay, et au Roots & Roses il y a 6 ans (click on the pix)!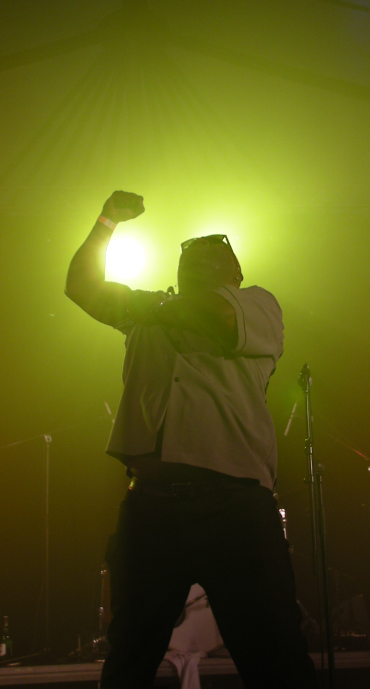 13 février 2018
En 1987, Jonathan Richman se faisait son petit trip way back in the 60's avec ce coolrocker issu de son dernier lp, Modern Lovers 88, sous le nom de Jonathan Richman & The Modern Lovers. Aujourd'hui, pas besoin d'attendre trois heure du matin pour get it straight, get it right, et commencer à danser. Enjoy.
Jonathan Richman - Dancin Late at night
06 février 2018
Au royaume des groupes qui auraient dû être reconnus à l'époque et qui sont presque définitivement oubliés aujourd'hui, The Unknowns sont et seront toujours les numero unos... A l'instar de leur charismatique chanteur Bruce Joyner, malchanceux notoire et loser magnifique, le groupe Angelano n'a jamais eu l'occasion de cartonner à grande échelle mais à tout de même, pendant sa brève existence (1080-1982), réussi à marquer durablement quelques fans dispersés sur la planète, qui se souviennent encore aujourd'hui de l'impact quasi-physique de ce Pull My Train, frénétique garage punkabilly mutant tout en twang, en échos et en guitares Mosrites - emporté par la voix Southern Gothic unique, fougueuse et incandescente du génial Joyner..
The Unknowns - Pull My Train
30 janvier 2018
1982's Classic Garage Punk Medway Mod Revival Killer Instro!!! Le premier album, A Taste of Pink, revient encore régulièrement sur ma platine.. Enjoy.
The Prisoners - Come To The Mushroom
05 janvier 2018
Revigorante sortie ciné en perspective vendredi prochain au Majestic, Lille, avec le 81ème (déjà!) double-feature (ou double-programme) proposé par le Dr. Devo et l'équipe agit-proj(ectionniste) de Matière Focale: tout d'abord L'année du Dragon (1985) de Michael Cimino, action thriller efficace et stylé qui nous replonge dans l'ambiance poisseuse et déliquescente du New York criminel des Triads des mid-80's, avec un Mickey Rourke en grande forme. Et ensuite, le méconnu, délirant et jouissif quoique pas totalement abouti Les Aventures de Jack Burton dans les griffes du Mandarin (BigTrouble in Little China, 1986) de John Carpenter, un mélange de styles complètement barré mélant aventure, romance, horreur et loufoquerie totale, avec un Kurt Russell parodiant son Snake Plissken en camionneur grande gueule et bas du front toujours en retard d'un ou deux métros. Le tout dans les Chinatowns revisitées et fantasmées de New York et de San Francisco.. Une première bonne raison d'avoir (next) Friday on your mind, non?
30 octobre 2017
La gestation d'un monstre et le début de la légende.. Lux Interior, Poison Ivy, Bryan Gregory, Nick Knox, le rock'n'roll psychotronique, lubrique et dérangé des ghoules, des teenage werewolves et des bikini gurls with machine-guns, et en ce qui me concerne le plongeon sans fin dans les marges et la twilight zone des recoins les plus obscures de cette thing called Rock'n'Roll, the kind of stuff that won't save my soul.. Je serais éternellement reconnaissant aux Cramps de m'avoir fait découvrir il y a plus de trente ans ces centaines de groupes et d'artistes récupérés au fond des poubelles de l'histoire. Wanna talk about the real junk?