15 janvier 2018
En termes de géographie rock'n'roll, Melbourne, Australie, engendre régulièrement nombre de groupes marquants, et Cash Savage & The Last Drinks ne fait pas exception à la règle. Monté par Cash Savage, neveu de Convay Savage, claviériste de Nick Cave & The Bad Seeds, le sextet formé en 2009 a trois albums à son actif et file un rock'n'roll à la fois stylé, sombre et poisseux, Australian Gothic revisité et digne héritier des productions les plus torturées de ses ainés. Enjoy.
Cash Savage and The Last Drinks - Rat-A-Tat-Tat
04 décembre 2017
Ben oui, c'est déjà lundi, on est so sorry, le weekend est passé à toute vitesse et j'ai déjà le prochain Friday on my mind... Une recette imparable pour se remonter le moral? The Easybeats, mon pote, la crême de la crême de l'Aussie Beat en 1966, live et en noir et blanc vintage à la télé australienne et à la télé allemande, avec go go dancin' et clin d'oeil à Batman. Une pensée par la même occasion pour le chanteur Steve Wright, décédé il y à bientôt deux ans en décembre 2015, et pour George et Malcolm Young, disparus respectivement les 23 octobre et 18 novembre derniers. George fut bien sûr le guitariste et co-fondateur des Easybeats, avec Steve Wright et l'autre guitariste du groupe, Harry Vanda, avant de devenir le producteur attitré (avec Vanda) d'AC/DC dès leur début en 1973, avec ses deux plus jeunes frangins Angus et Malcolm derrière les grattes. Enjoy the good times & the lovin' machine.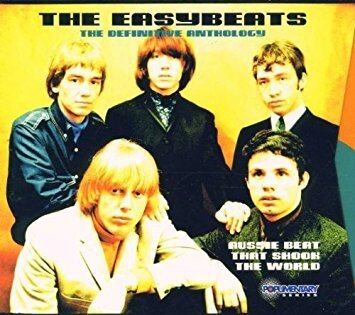 The Easybeats - Lovin' Machine
Augus, Malcolm & George Young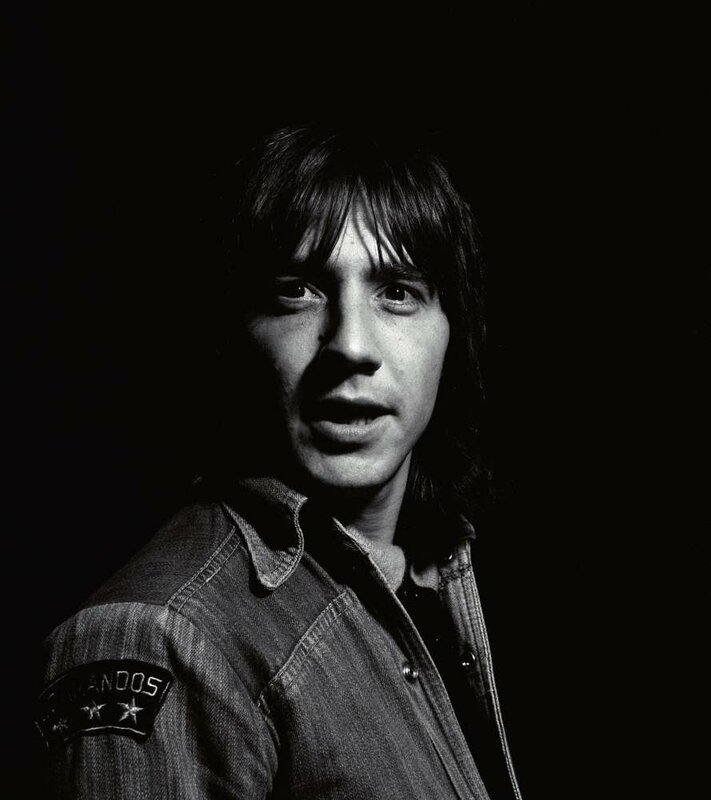 Steve Wright
14 novembre 2017
Sans raison particulière, juste le plaisir de retrouver The Scientists, l'un des groupes australiens les plus sauvages et intenses des 80's, alive and kicking en live sur la télé publique australienne. Enjoy la fureur contenue.
The Scientists - We Had Love
20 mars 2017
Sans raisons particulières, juste le plaisir de plonger au milieu des requins avec The Drones, intense rock'n'rollers from down under (Perth puis Melbourne), avec l'une de leurs meilleures compos (issue de leur second album, Wait Long by the River and the Bodies of Your Enemies Will Float By) - et l'un des meilleurs titres de 2005. Enjoy the swimming (and the bleeding).
The Drones - Shark Fin Blues
In Session: The Drones: Shark Fin Blues
16 janvier 2017
From Melbourne, Australia, quatre albums dont le tout dernier Active Galactic fraîchement paru, une preuve de plus que le ozrock est bien vivant et keeps on kickin' . Enjoy.
The Delta Riggs - Counter Revolution
02 février 2016
La classe à l'Australienne.. Les Stems venaient de Perth et pratiquaient un garage punk revivaliste revigorant teinté de psychédélisme fruité et de power pop gorgée de hooks. Ajoutez un don certain pour pondre des pépites qui auraient dû être des hits internationaux dans un monde meilleur, et le fabuleux son de ces 45-tours Citadel Records, et vous obtenez 20 ans plus tard la crème de la crème du rock'n'roll des mid-eighties. Enjoy.
The Stems - Tears Me In Two (1985)
23 novembre 2015
..Avant que le combo de Dave Faulkner ne devienne The Hoodoo Gurus et la rock'n'roll legend vénérée depuis le début des 80's par plusieurs générations d'Australiens et au moins 37 français, parmi lesquels votre serviteur, qui ne s'est jamais remis du choc Stoneage Romeos (Big Time Rds/EMI, 1984). Les 'Gurus, ça a toujours mon rêve de groupe de rock'n'roll ultime, une classe immense et un humour très Aussie, une capacité incroyable à pondre des tubes instant-classic et à digérer influences et références ultra-pointues, du punk au glam au folkrock via le garage et la power pop, avec en plus l'incommensurable talent de songwriter de Faulkner, un des meilleurs chanteur-compositeurs de sa génération.
Leilani est le tout premier single (Phantom Rds, 1982) du quatuor, avant la stabilisation du line-up autour du duo Faulkner-Shepherd, et les Hoodoo ont célébré l'année dernière les 33 ans de leur premier hit lors d'une super-reformation leur donnant l'occasion de réengistrer pour un E.P. intitulé Gravy Train, leur première signature song avec les huit membres historiques du band: James Baker & Mark Kingsmill (drums), Clyde Bramley & Rick Grossman (basses), Dave Faulkner, Rod Radalj, Kimble Rendall & Brad Shepherd (guitares). La vidéo ci-dessous date bien, elle, de '82, avec technique vidéo d'époque (!) et le lineup original à trois guitares! Enjoy.
20 juillet 2015
Pas de This Week's Music Video lundi dernier because avalanche de clips après notre weekend au Sjock 40, mais on reprend le fil aujourd'hui avec un shoot de déglingue élémentaire et de drone-dancemusic made in Oztralia, avec les Scientists, seminal combo from Perth déménagé à Londres au début des 80's. Vidéo d'époque sur Solid Gold Hell, tous les vinyles de la période (dont l'apocalyptique EP Demolition Derby et le mini-lp Atom Bomb Baby) sont hautement recommandés!
SCIENTISTS - Solid Gold Hell
25 mai 2015
Que ce soit avec son précédent combo, The Broken Arrows, plus cowpunk, ou sa formation actuelle, les Veuves en Pleurs, plus Oz Rock, Melbourne's Dan Brodie a pondu quelques beaux albums d'un rock'n'roll à l'ininimitable saveur australienne, illustré de quelques vidéos promos bien kewl. Celui-ci est un personal favorite de longue date, tout comme la récente cover de Ian Rilen, Booze to Blame.
Dan Brodie & The Grieving Widows "I Gotta Get Up (So I Can Get Down)"
18 mai 2015
L'un des grands groupes de la vague australienne du rock underground des 80's est sans aucun doute The Beasts of Bourbon, que pas mal de rock'n'roll addicts français de l'époque avaient découvert via leur premier album, The Axeman's Jazz, sorti en France en 1984 par le mythique label Havrais Closer Records. Psycho, la cultissime hillbilly murder ballad de Leon Payne (le country singer créateur du Lost Highway popularisé par Hank Williams) date de 1968, et cette version est devenue la promo-vidéo officielle de l'album des Beasts, un petit bijou minimaliste d'humour noir et de bizarrerie morbido-grotesque. Rien que la tronche de psychopathe de Tex Perkins, le chanteur, déjà.. on croirait voir le rejeton dégénéré d'Anthony Hopkins dans Psychose, non?
Beasts Of Bourbon - Psycho (1988)