02 février 2020
Deux belles machines de rue à Béthune Rétro l'année dernière, une Chevelle '70 en version stock (à part les jantes aftermarket), rally stripes et rare capot cowl induction, et une Charger 3rd Generation (1971-1974) au stance encore plus agressif dont le splendide custom paintjob rouge profond accrochait le moindre rayon de soleil.. Chouettes engins!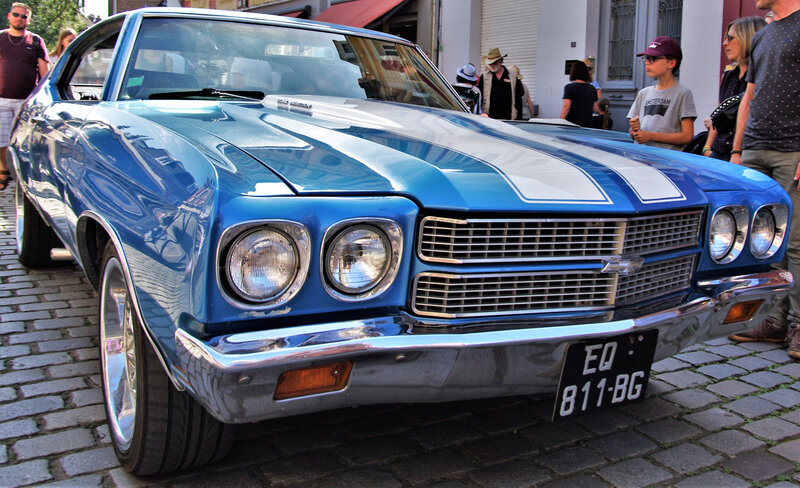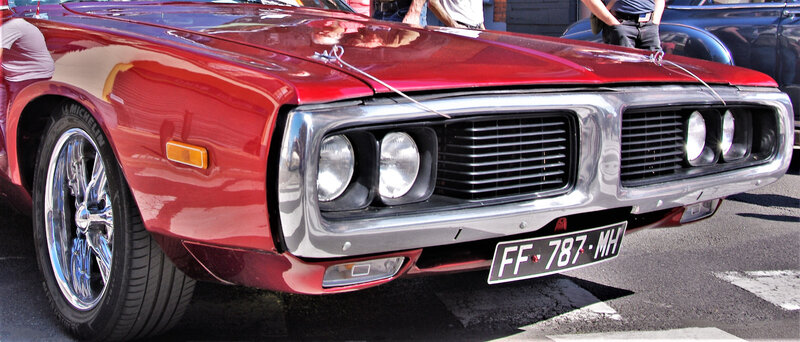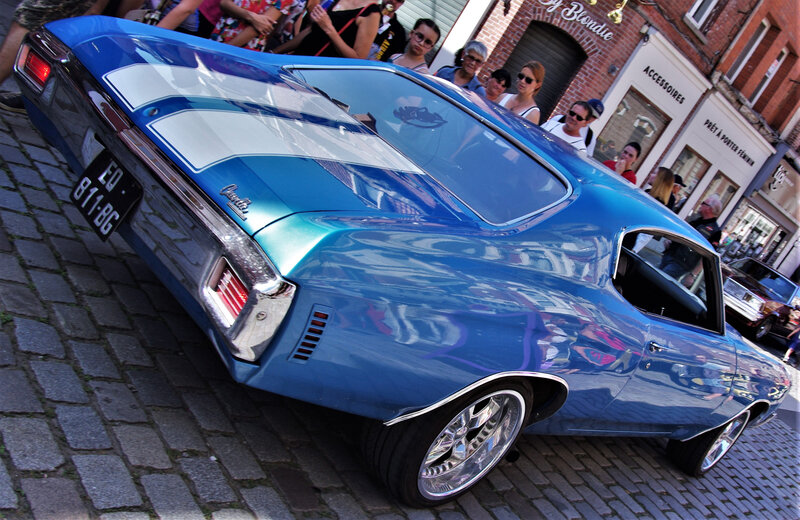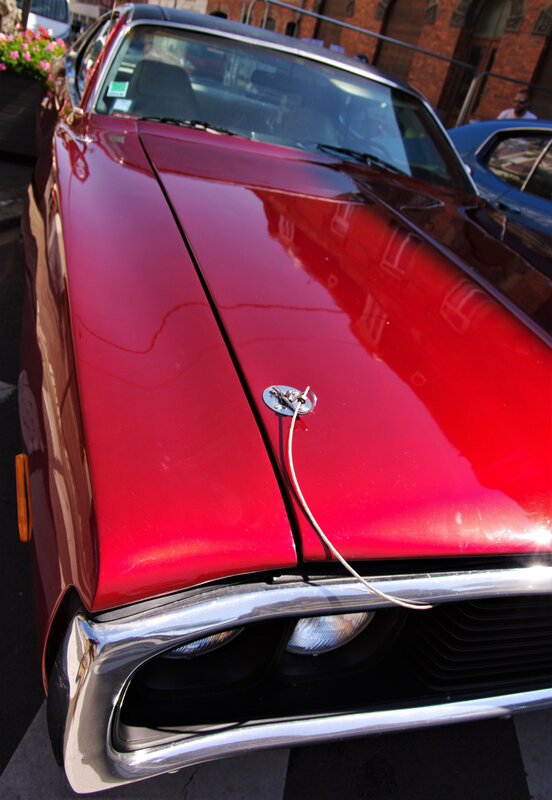 07 juin 2019
Il y a un peu plus de 40 ans les frenchies découvraient les street machines U.S. dans Auto Loisirs et dans Nitro, et très vite certains proprios de muscle-cars et de gros coupés 60's et 70's franchissaient le pas et jouaient le jeu de la personnalisation, en misant sur des peintures flashy, d'origine ou non, sur quelques touches custom à la mode de l'époque, et bien sûr sur le rake, le museau de la caisse par terre et le cul en l'air, "jacked-up", pour bien mettre en valeur les jantes aftermarket chromées à souhait et les gros pneus débordant des ailes.. Un look outrancier mais ultra-fun, voire même franchement badass lorsqu' appliqué à une Dodge Charger troisième génération, comme cette méchante '73-74, légèrement customisée (badges supprimés, calandre retouchée avec une grille en tubes homemade, parechocs peints en noir), déjà franchement aggressive d'origine avec son énorme scoop de capot six-pack et son fuselage look ultra-dynamique.. Belle Bête!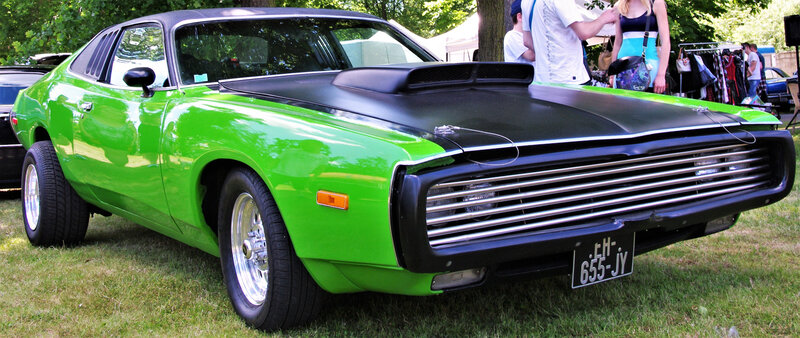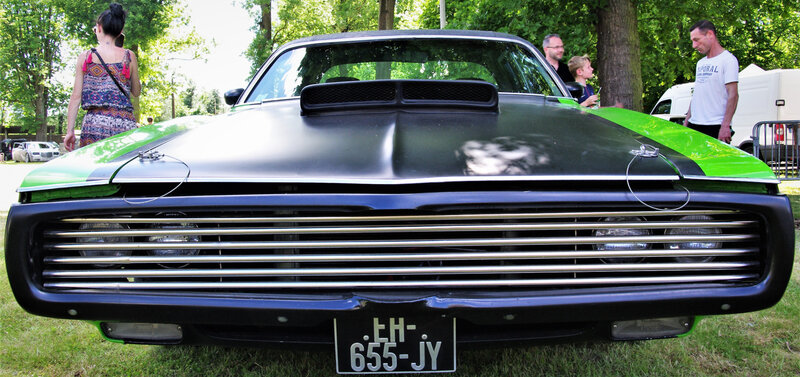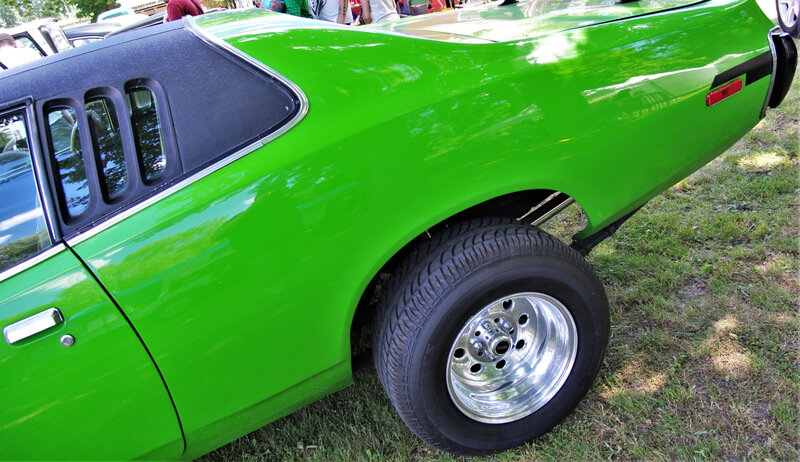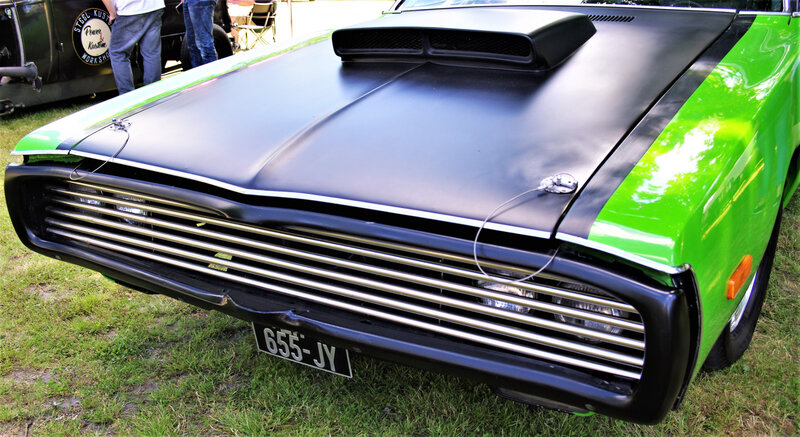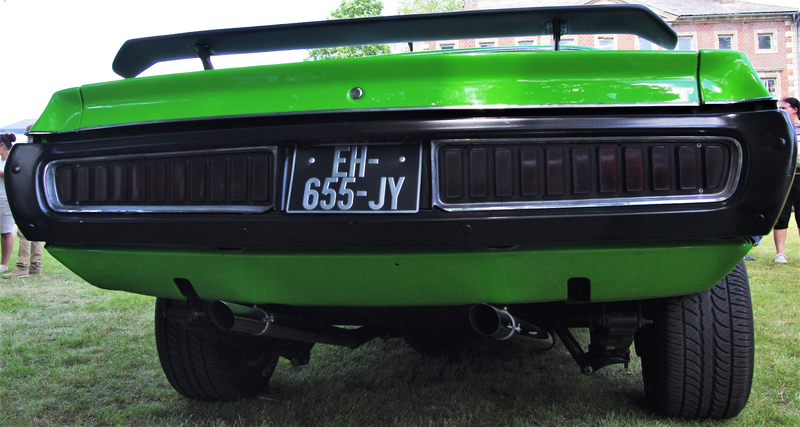 25 mai 2018
Il y avait un gros paquet de coupés sportifs de la "bonne" période (1964-1974) dispersés sur le site du meeting, avec de beaux exemplaires de Mustangs, Camaros, Olds Cutlass, LeMans, Chargers, Firebirds, ... plus quelques muscle-trucks El Caminos dont le '68 SS big-block gris à stripes noires fidèle du rendez-vous annuel tournaisien.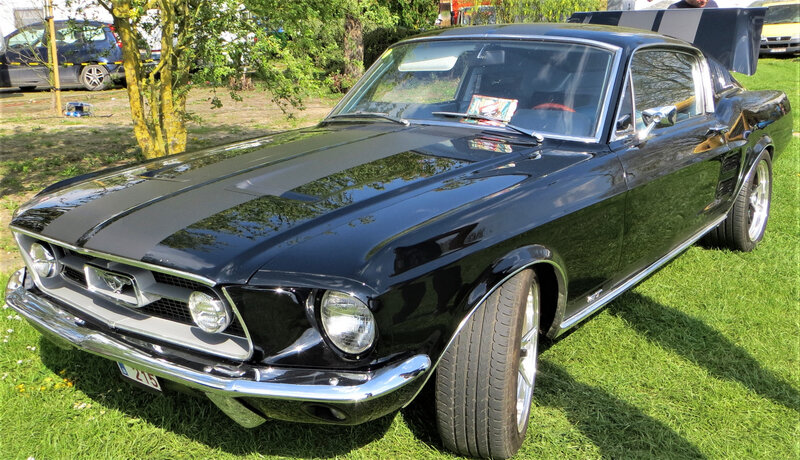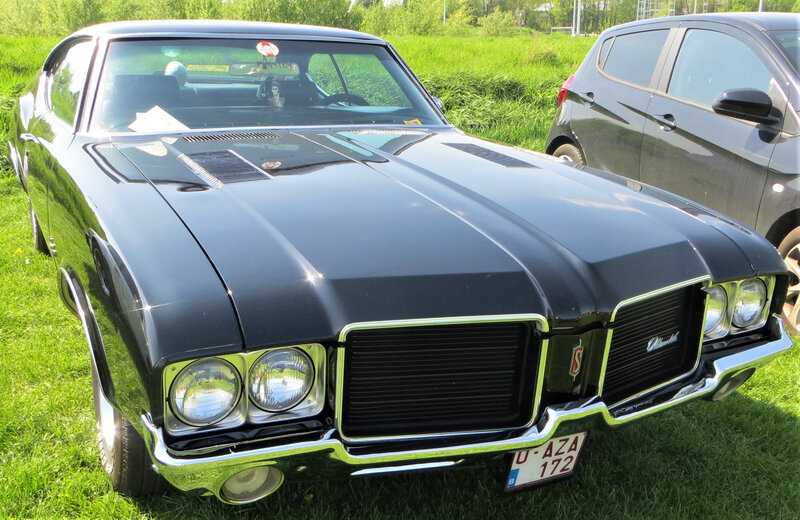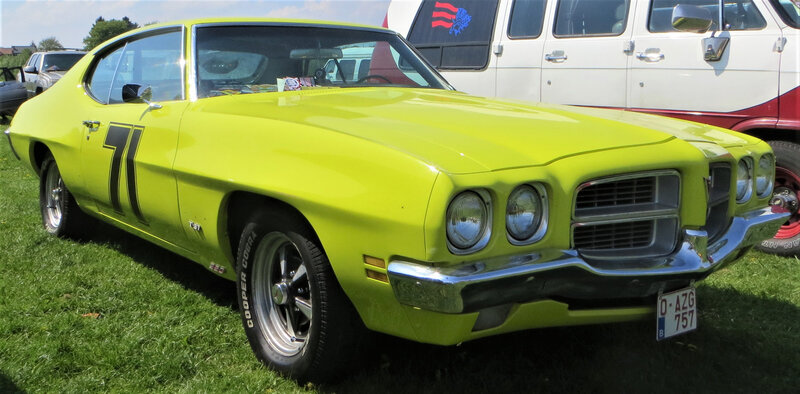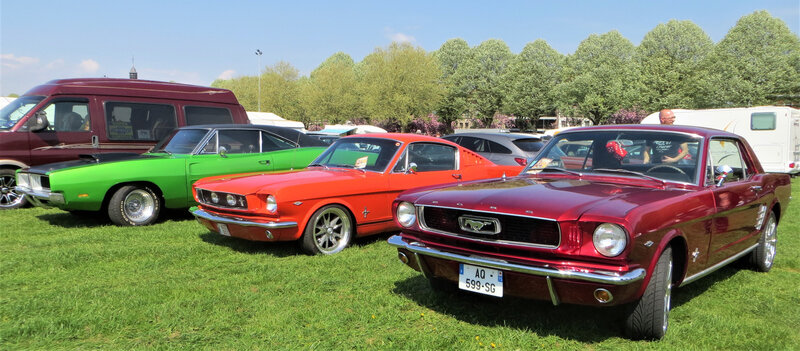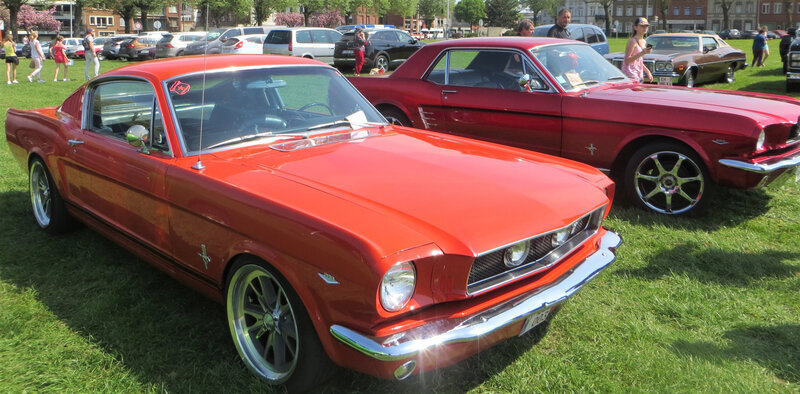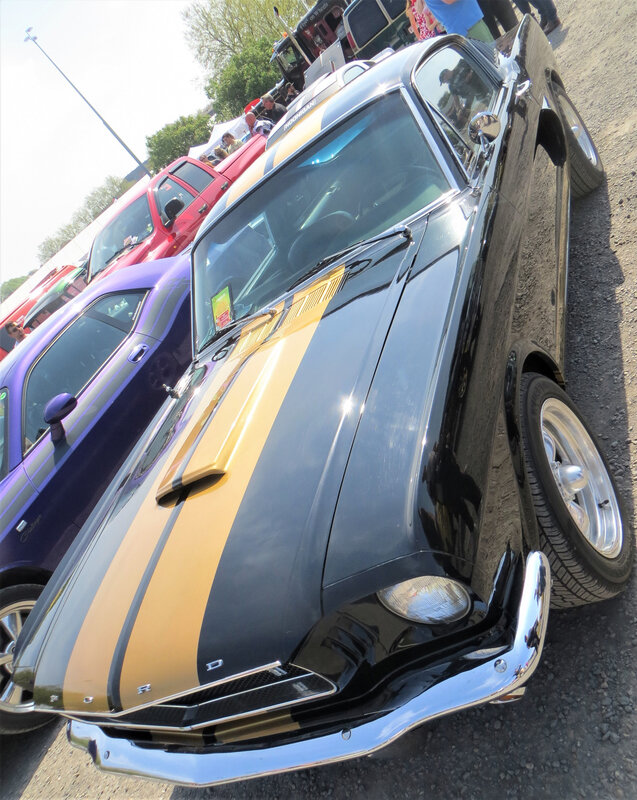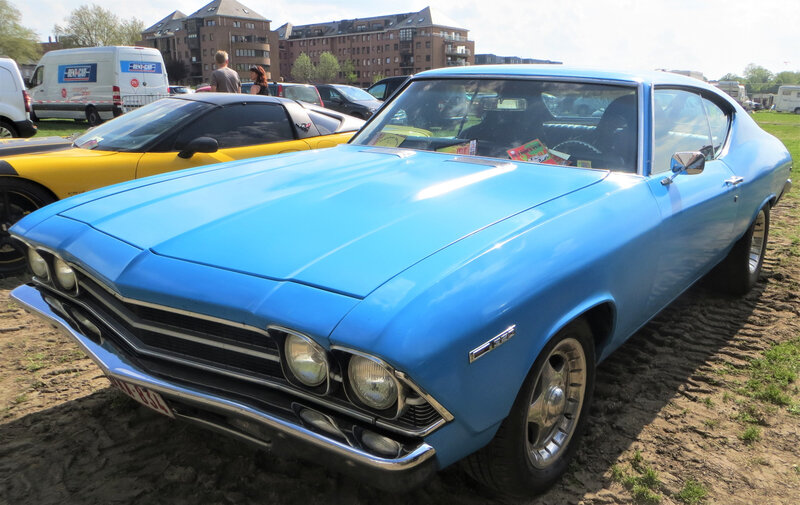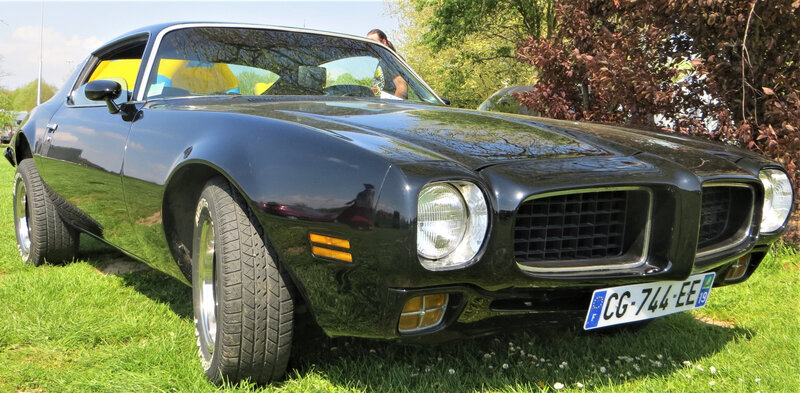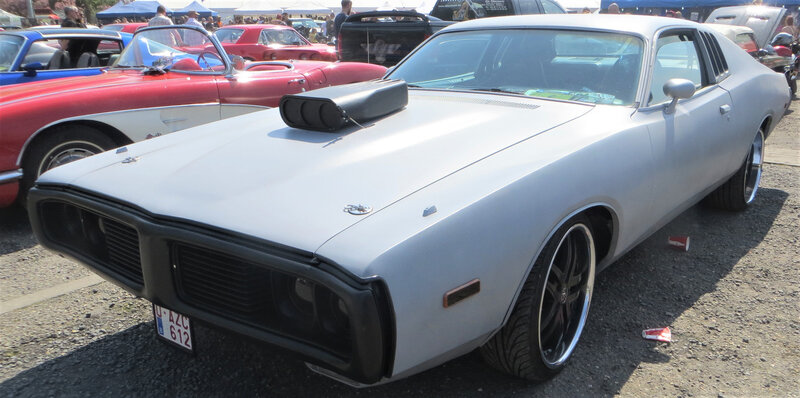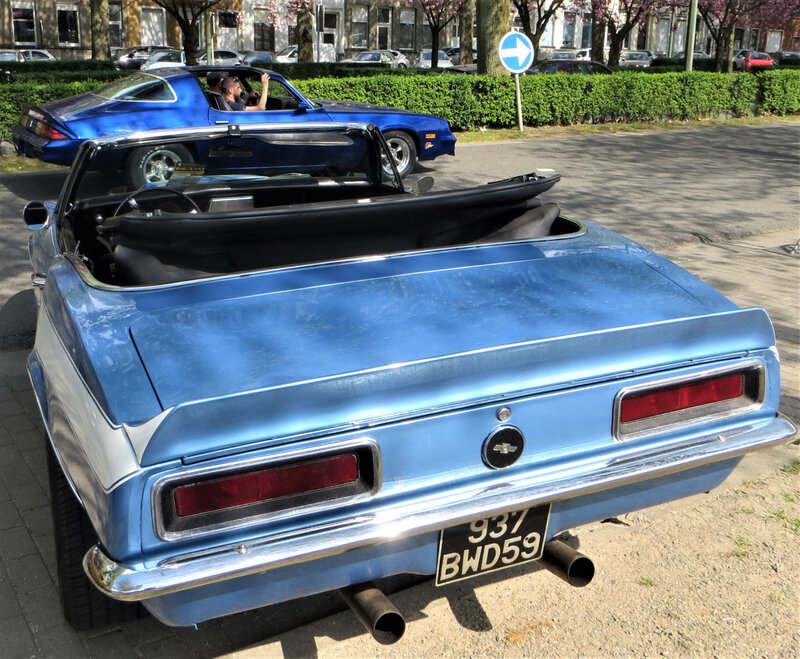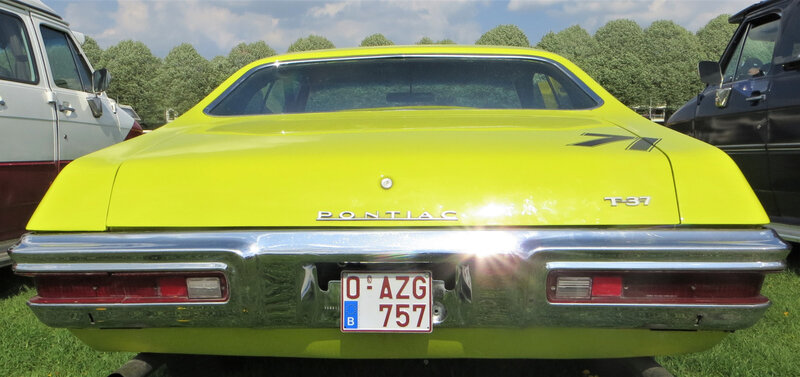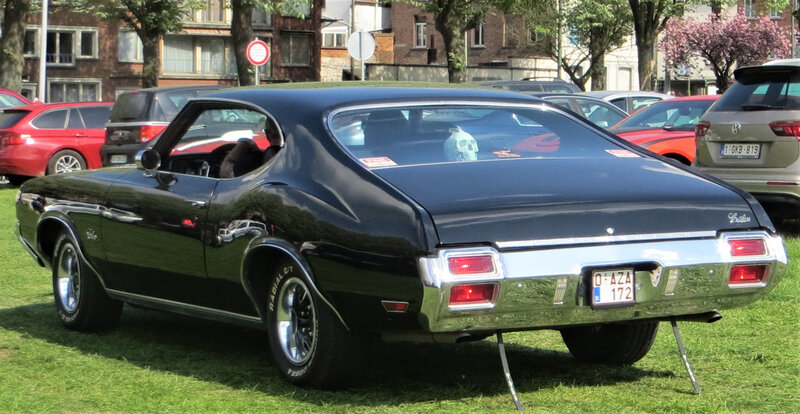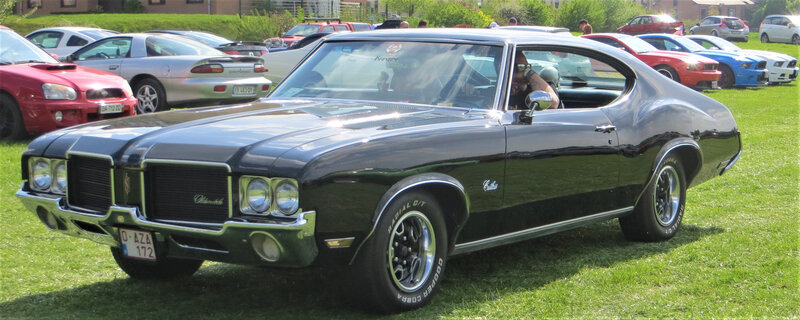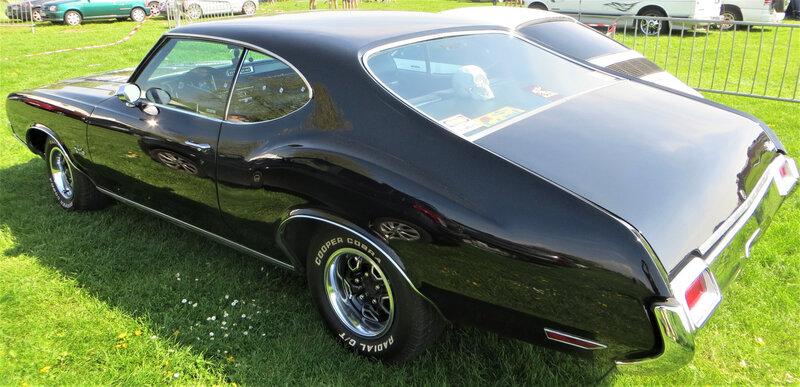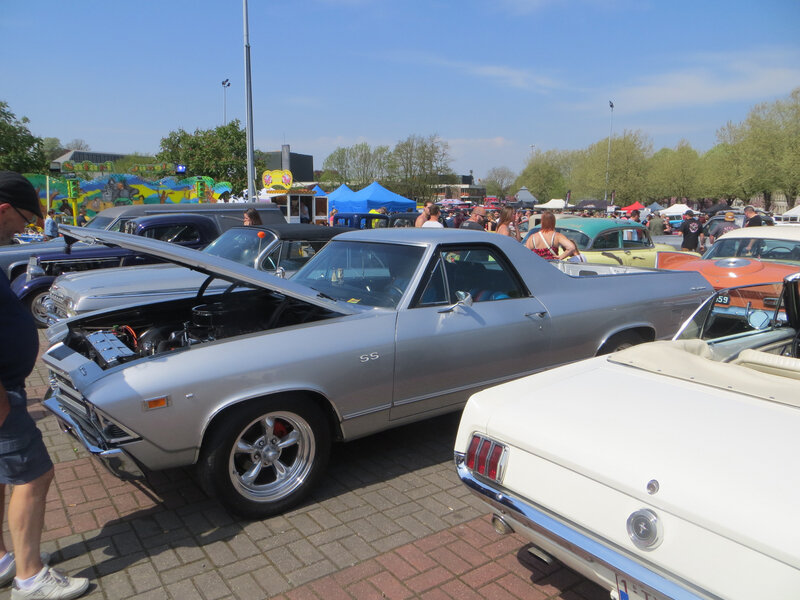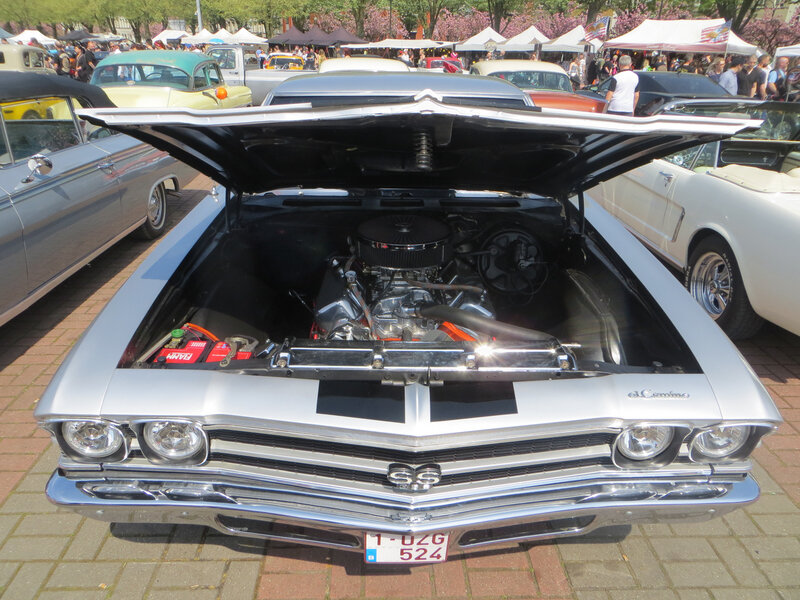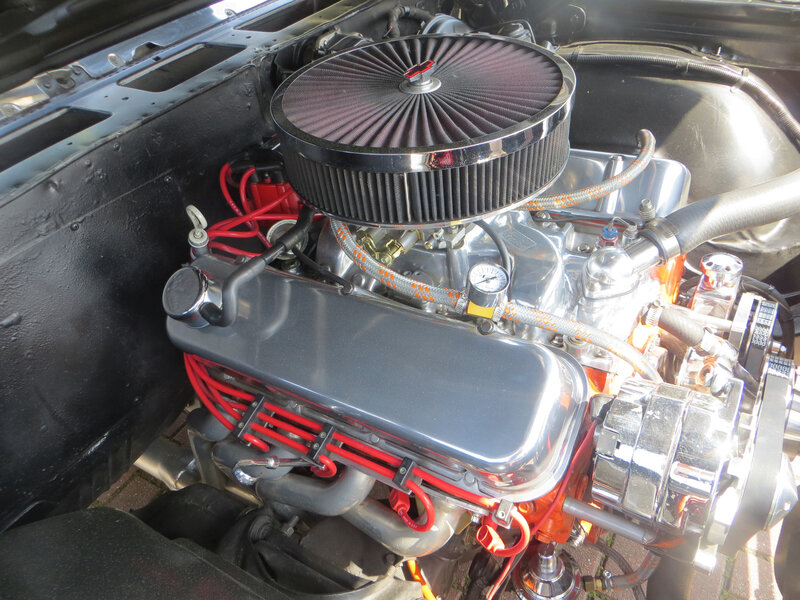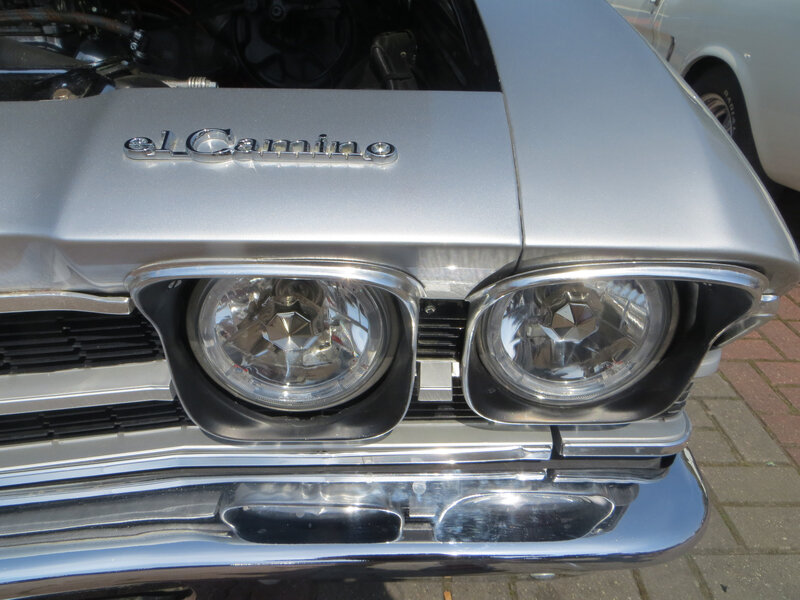 06 mai 2018
J'étais en train de casser la croûte à l'ombre au milieu de la belle pelouse qui faisait office de parking à côté du meeting quand une belle brochette de muscle-cars a fait son apparition, dont cette splendite Dodge Charger Road/Track de 1969, teinte verte métallisée éclatante sous le soleil printanier contrastant joliment avec le toit vinyle et le capot racing noir mat surmonté d'un énorme scoop, suggérant, tout comme les sigles R/T dispersés aux endroits stratégiques (et même sans les emblématiques Bumble-Bee stripes autour de la malle arrière), la présence au minimum d'un big block 440 Magnum de 375 chevaux.
Impossible quand on croise "en vrai" un pareil engin de ne pas penser instantanément à tous ces films et séries TV qui nous on fait vibrer quand on était môme, de Bullitt à Dirty Mary, Crazy Larry en passant par The Dukes of Hazzard et sa fameuse General Lee..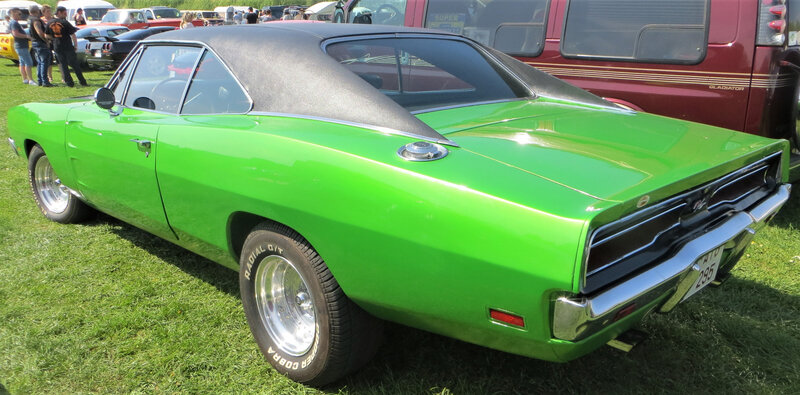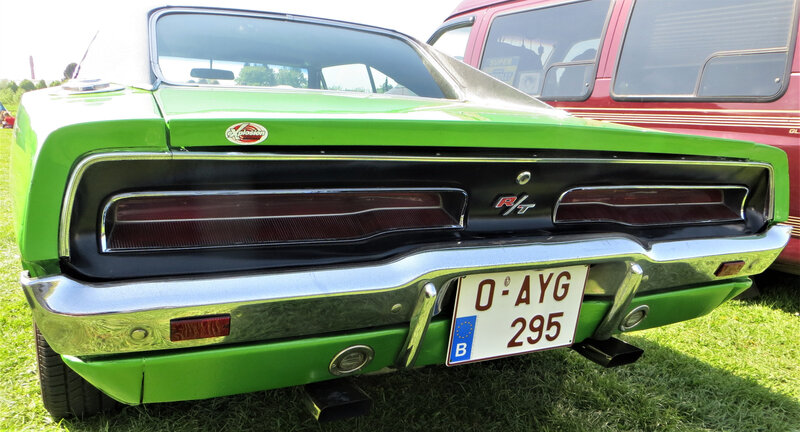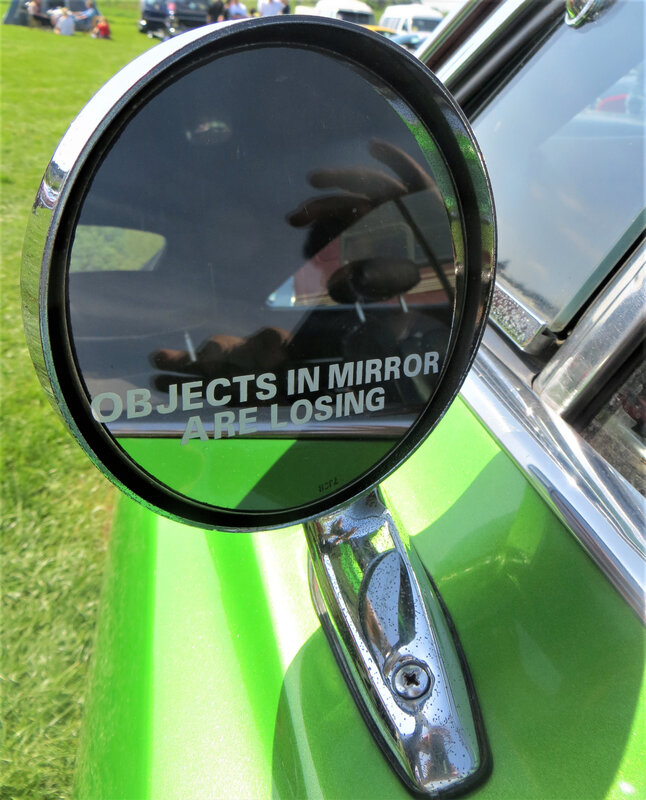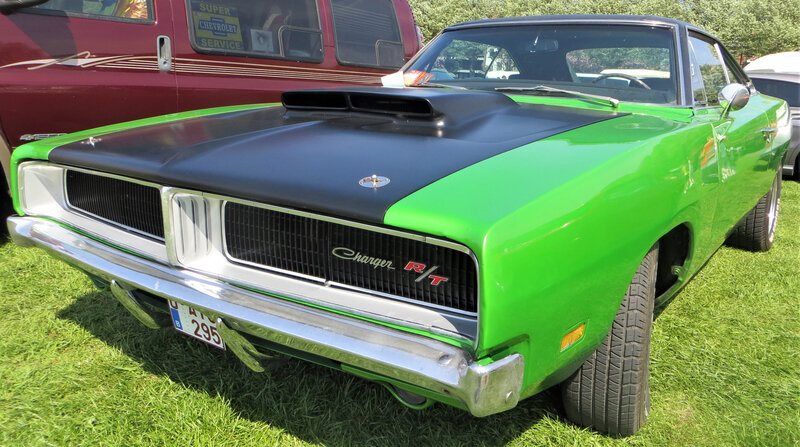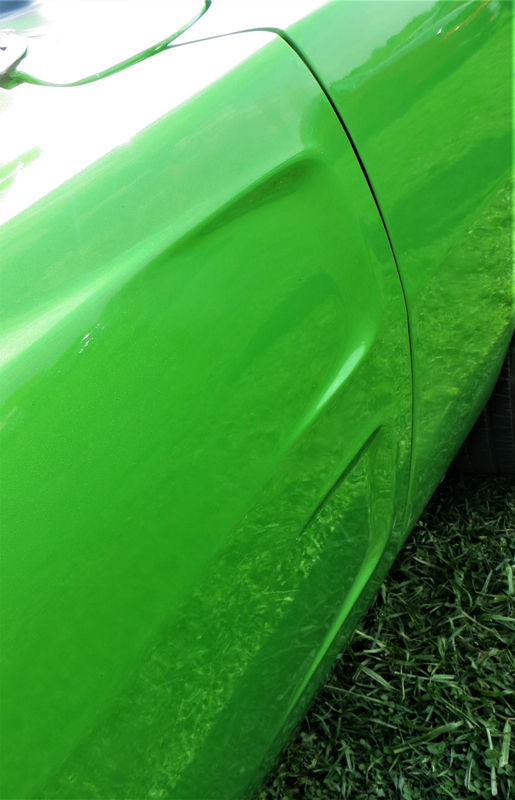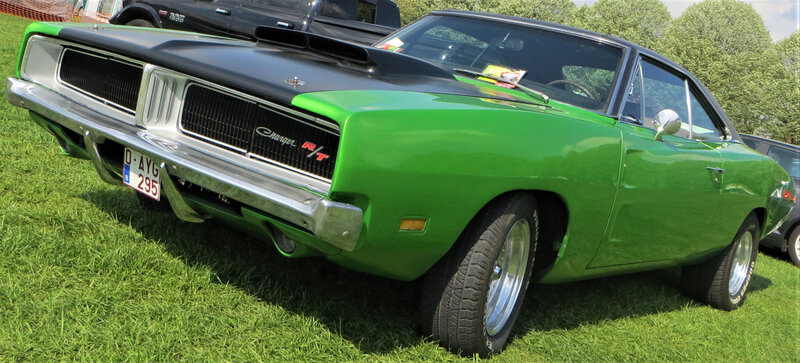 22 juillet 2016
Côté Chrysler Corp. le quota de caisses à fort pouvoir d'attraction et haut niveau de téstostérone était aussi très élevé: Plymouth Fury III '66 et Road Runner seconde génération '71/'74, Dodge Coronet 500 '66 et '69 440 Six Pack, Dodge Charger third gen. 440 Magnum, Chrysler 300 non-letter series 1969,.. Lovely.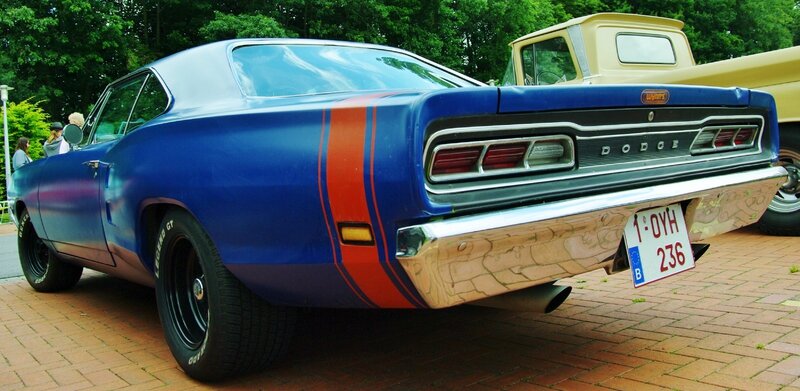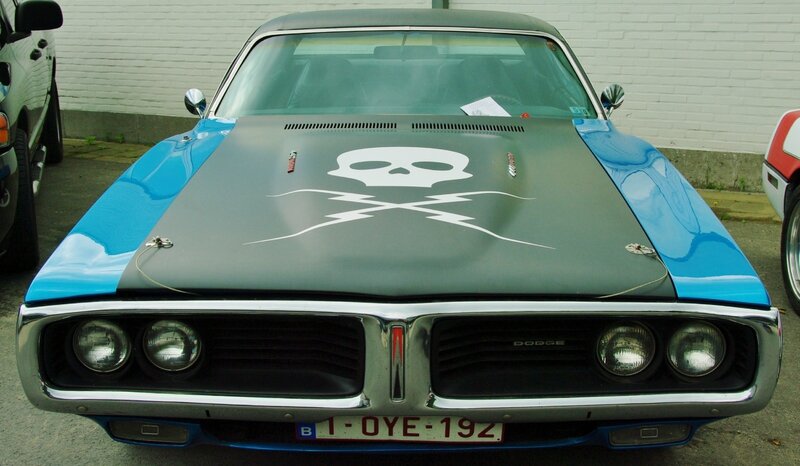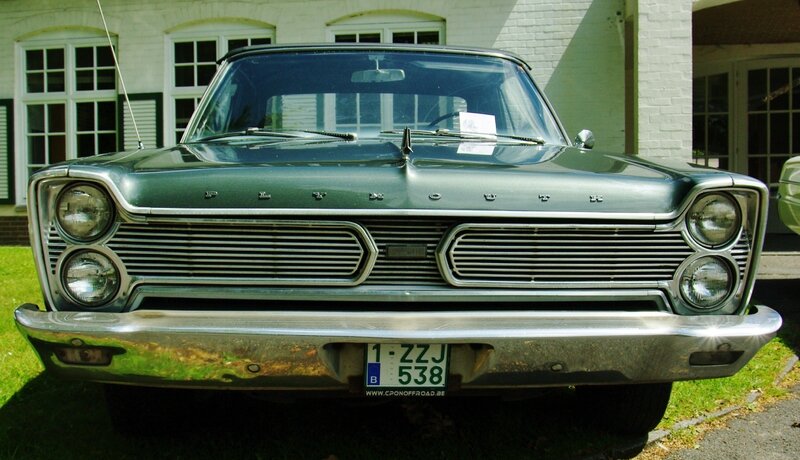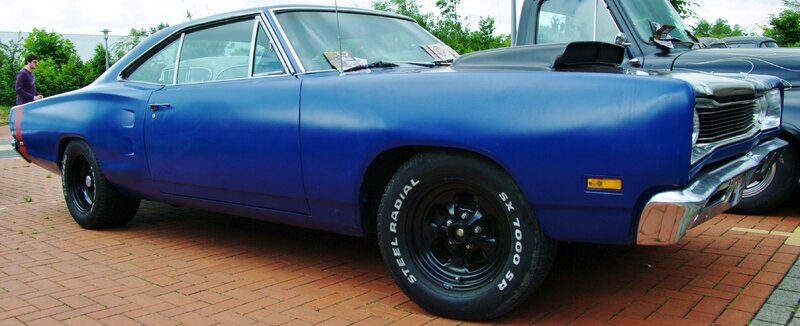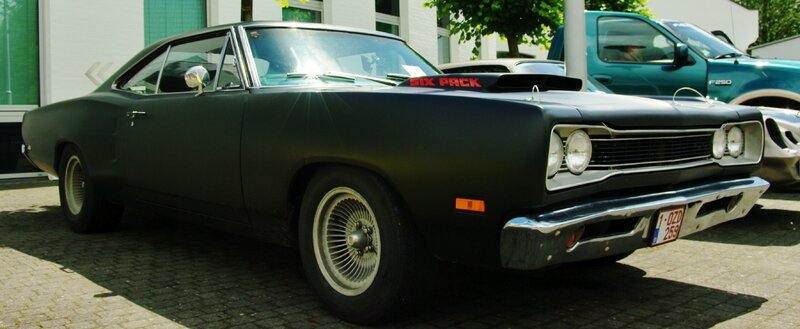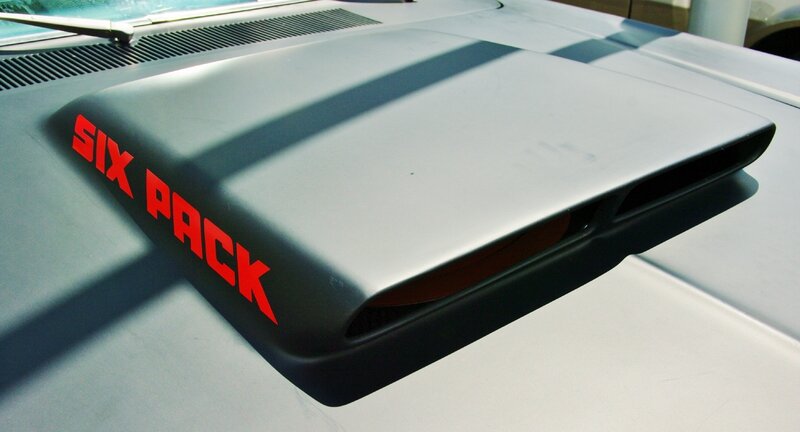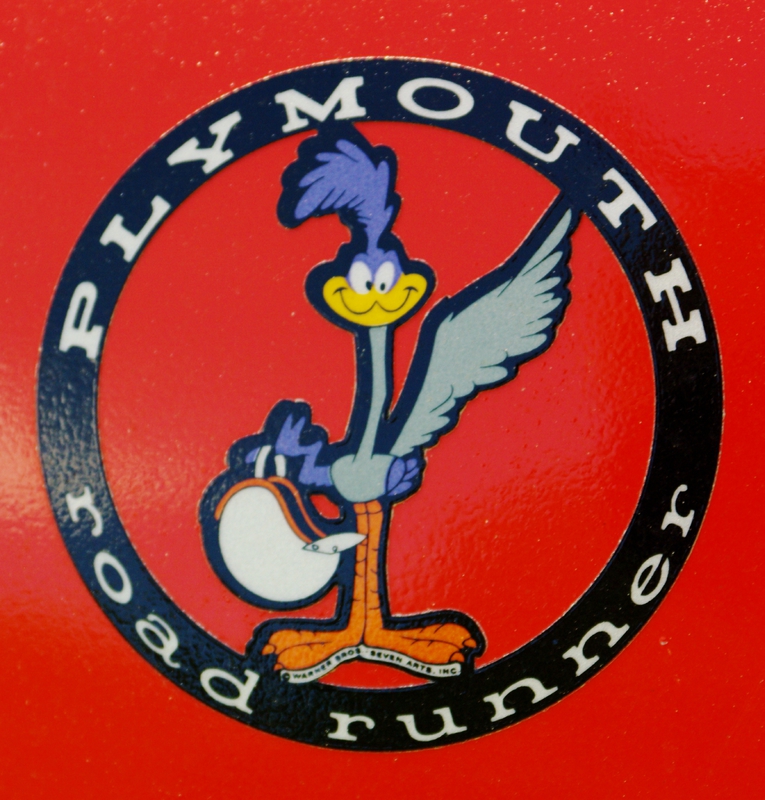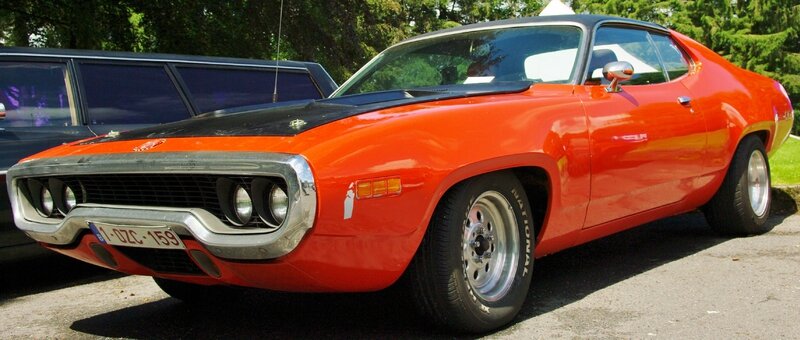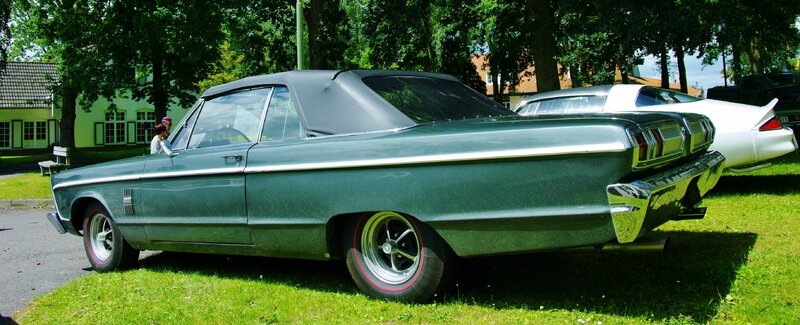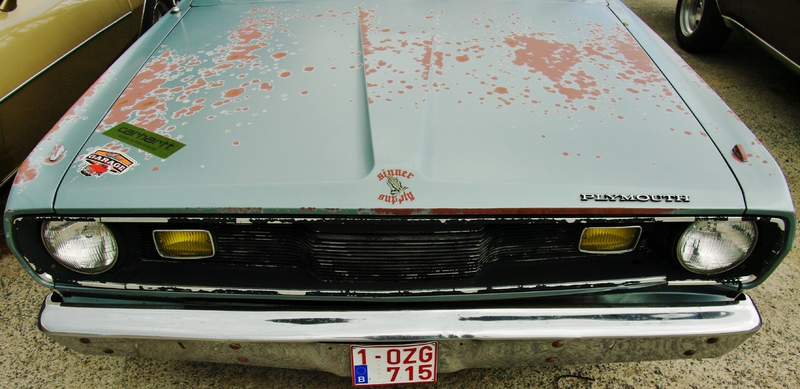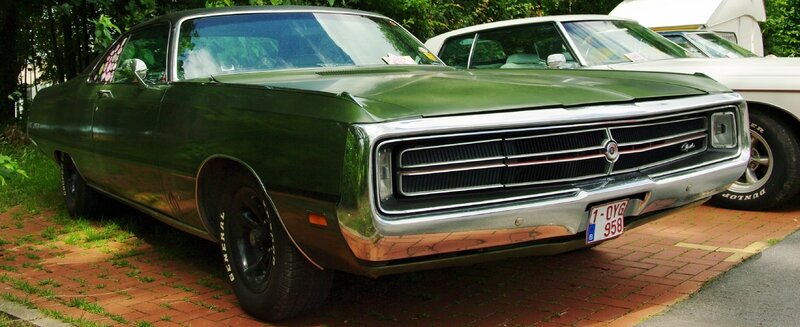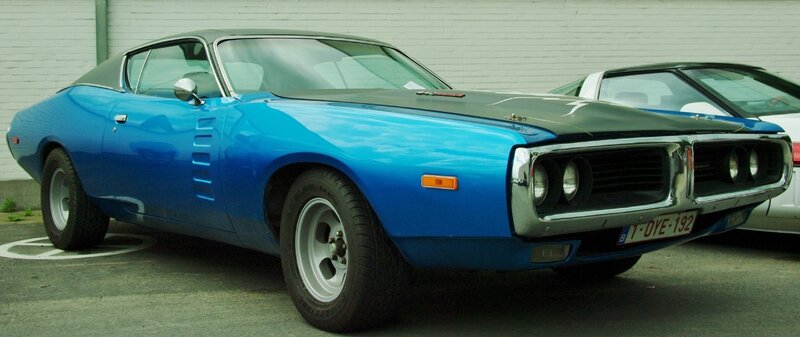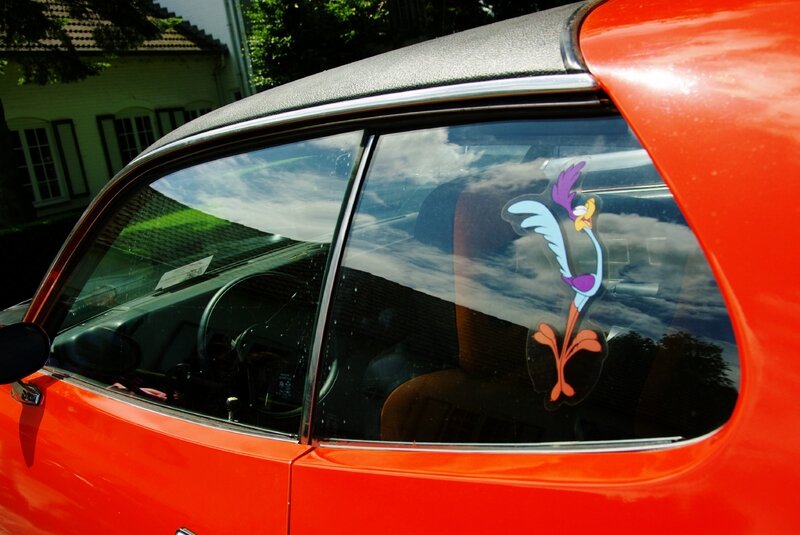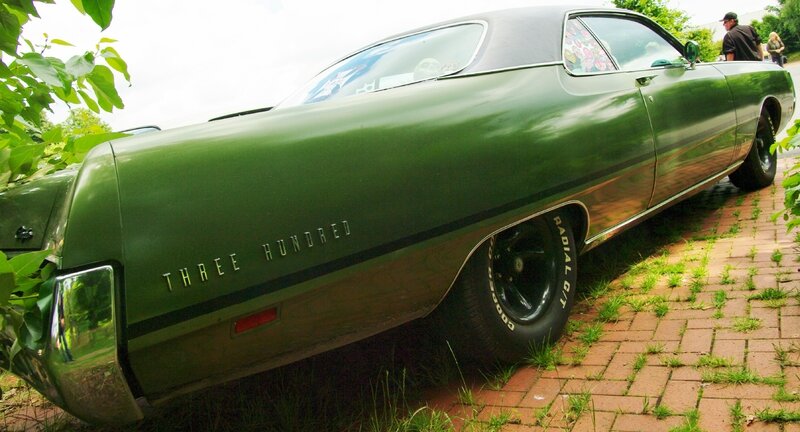 07 avril 2016
Bizarrement, je n'ai pas encore croisé une seule Camaro new gen et seulement deux Mustangs récentes, mais il y a régulièrement des Dodge Charger au coin de la rue... Et même sans l'option R/T ou le Hemi, elle a une sacrée gueule la p'tite Mopar!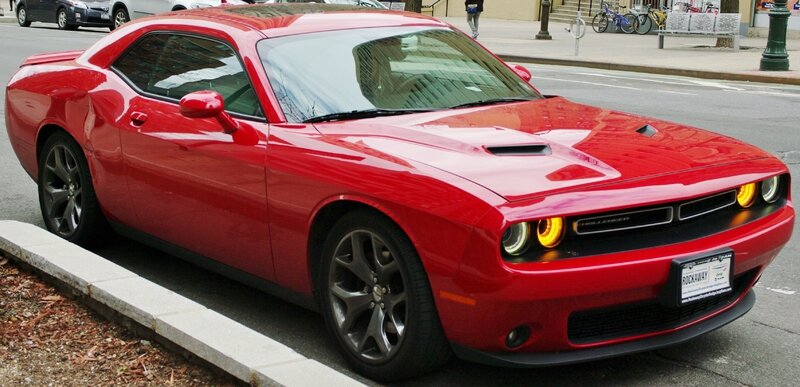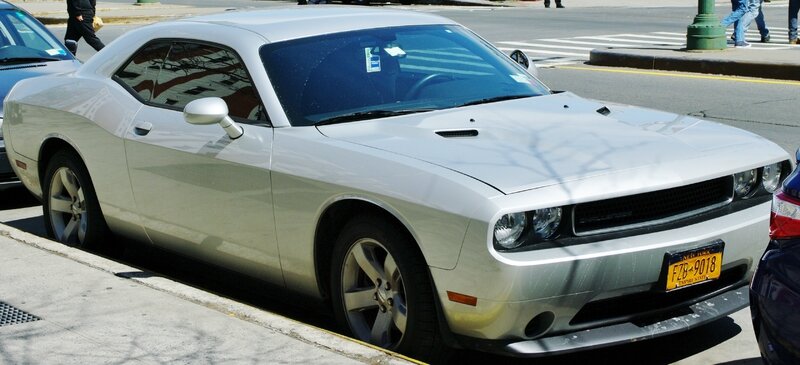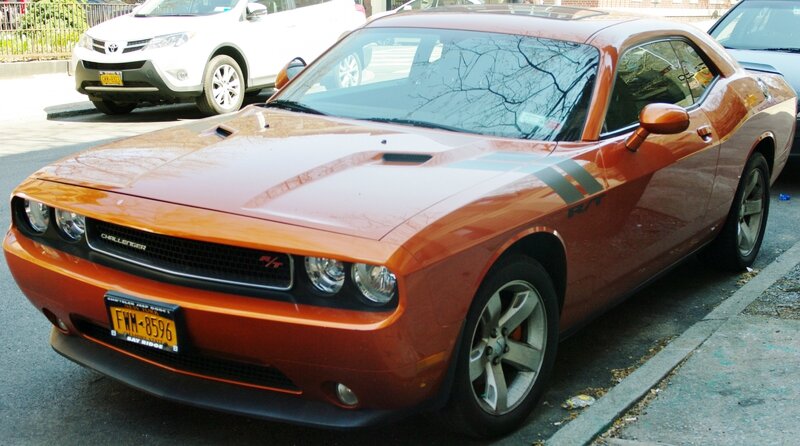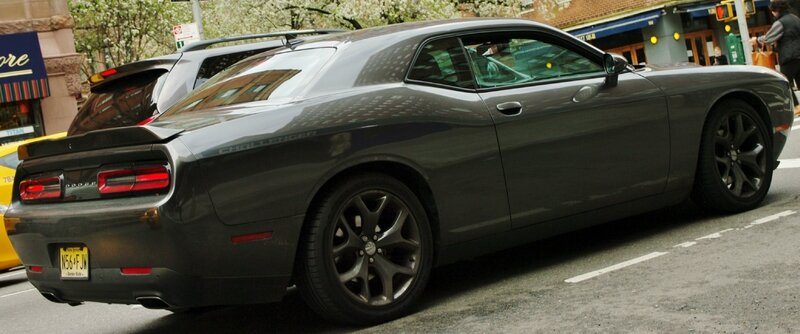 27 avril 2015
Deux Chargers, spécifiquement, dont celle croisée la semaine dernière à Tournai. Magnifiques, les profils "coke bottle" (ou "fuselage") des B-bodies de chez Chrysler!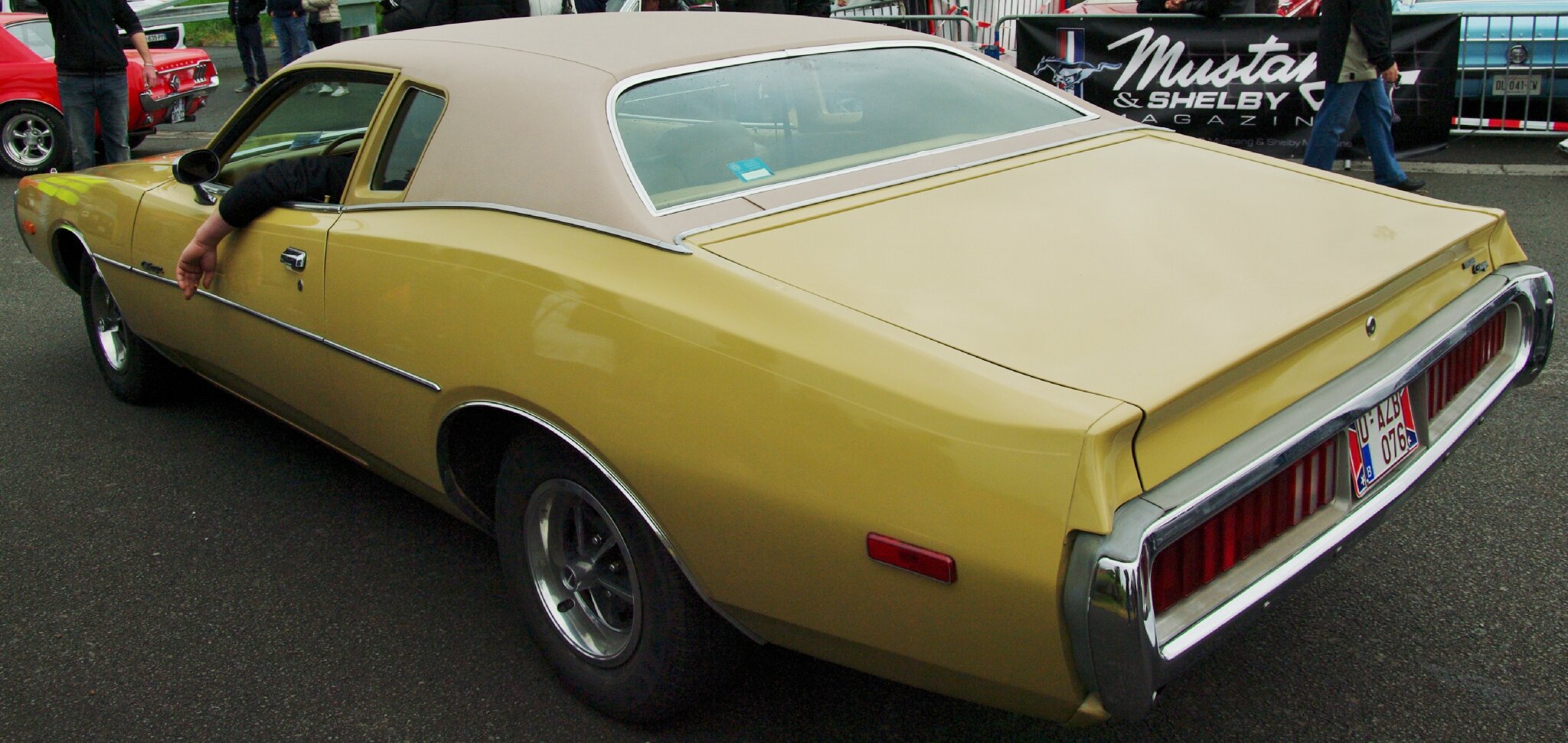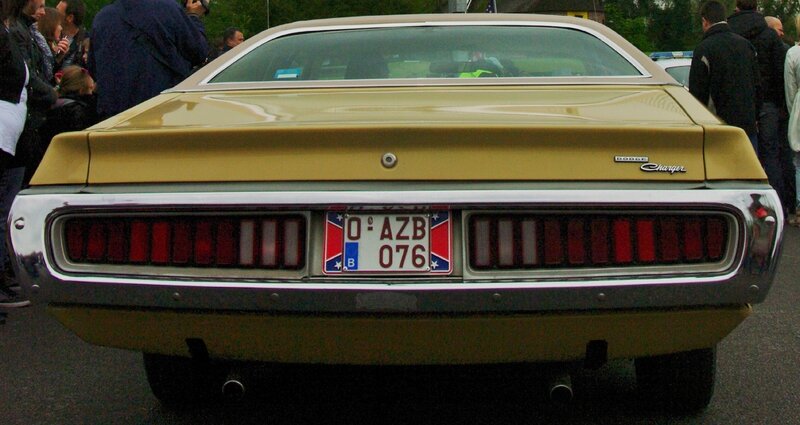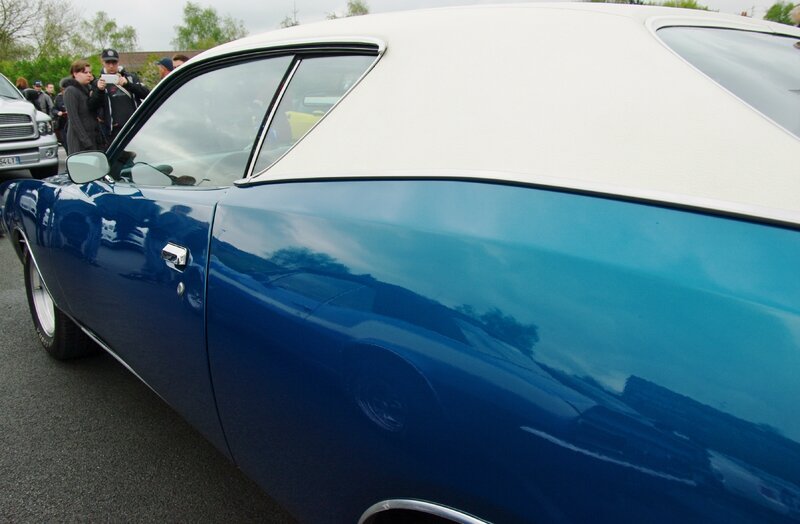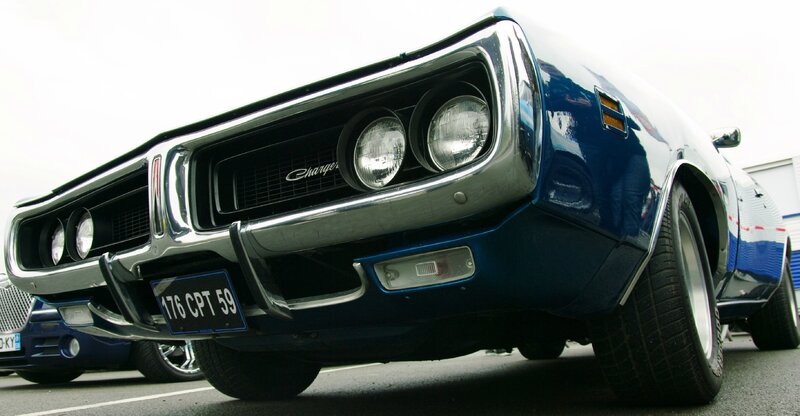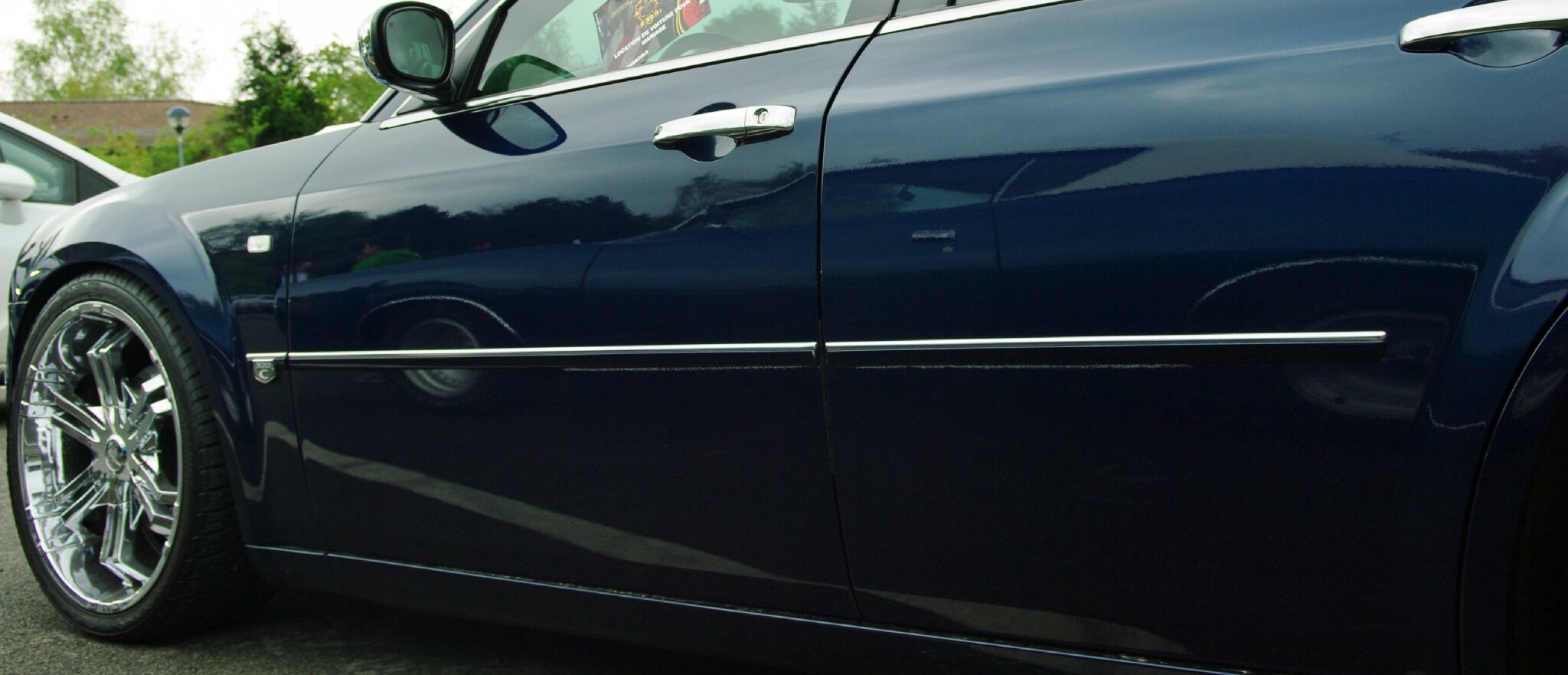 20 avril 2014
..et pas mal de caisses sympas pour une première édition! Une splendide Chevy 54 two-door, une Dodge Charger 2ème génération, une rare Buick Riviera 1967 et le contingent habituel d'Air-Cooleds razbitumes, dont un chouette Split Crew-Cab bien accessoirisé.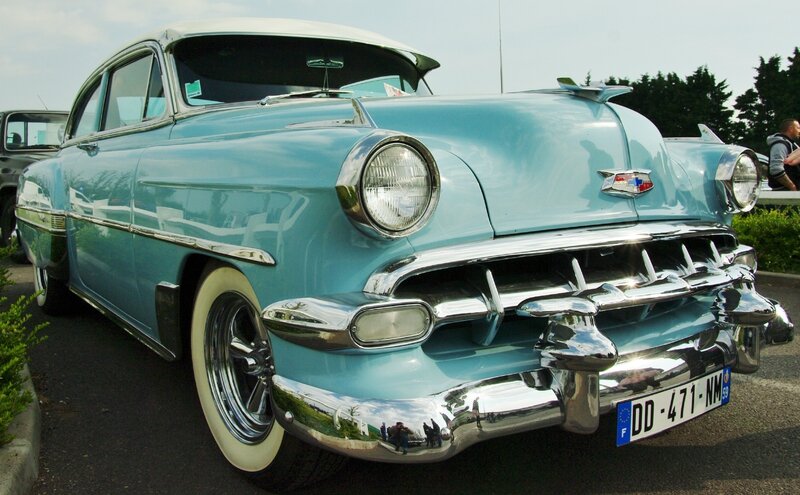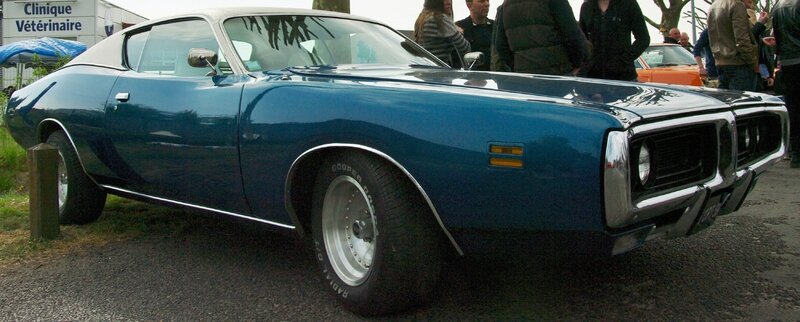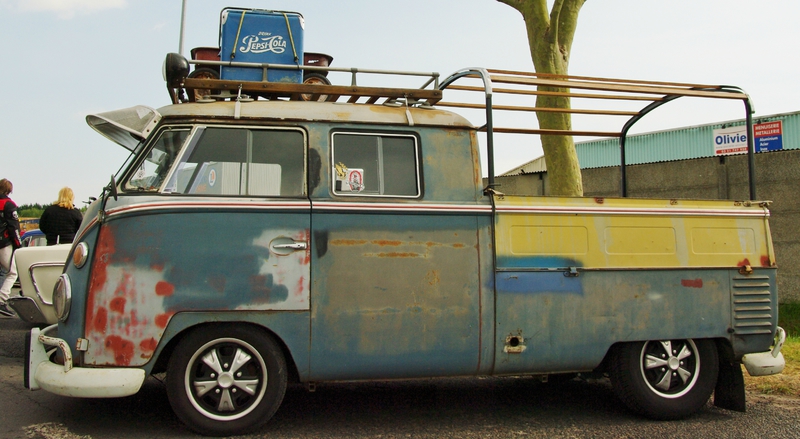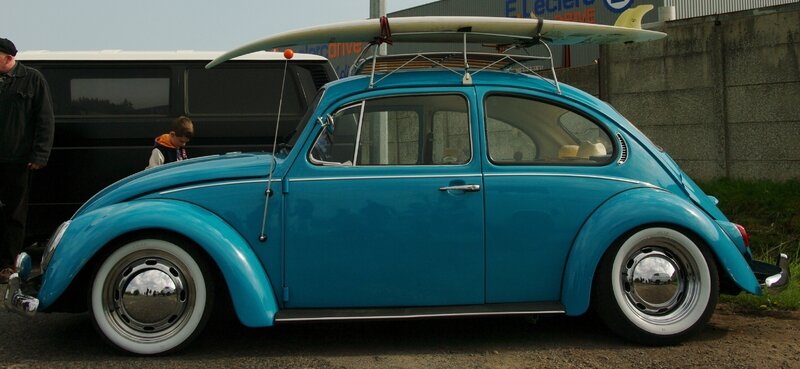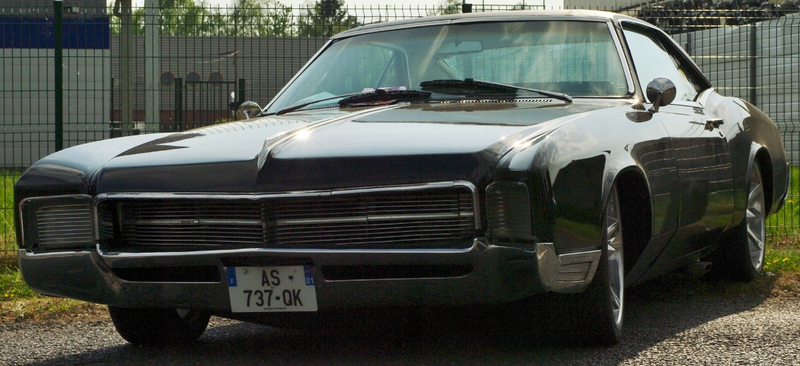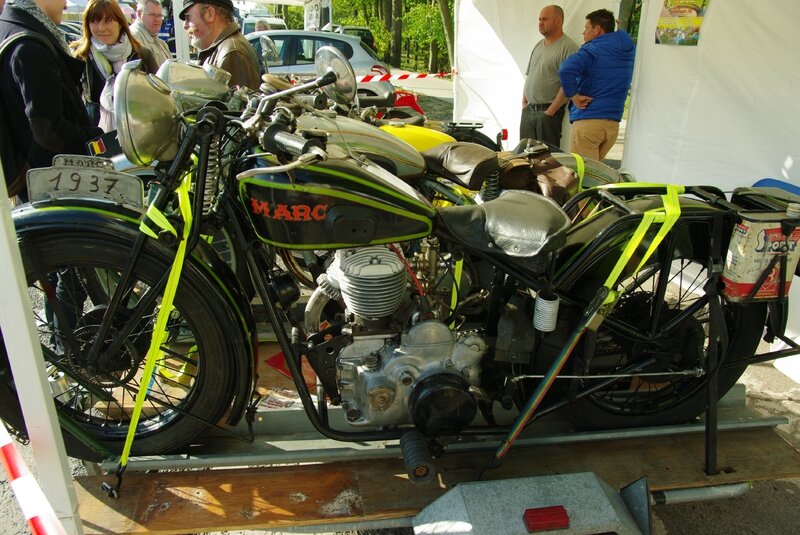 26 août 2013
Une belle Dodge Charger '68 R/T à Béthune, noire, pneus à filet rouge et dog-dish hubcaps, ça change des sempiternels clones du General Lee, et ça convoque instantanément des envies de car-chases dans les rues de Frisco... D'ailleurs la 'Stang de Steve Mc Queen n'était pas loin!