07 octobre 2019
Un p'tit shot de Country Bluegrass straight outta Kentucky avec un extrait du troisième et dernier album en date de Tyler Childers, Country Squire, produit comme le précédent, Purgatory, par Sturgill Simpson - Deux types qui secouent pas mal le petit monde de l'Americana en ce moment. Luv this House Fire..
Tyler Childers - House Fire
01 octobre 2019
Un titre qui n'a pas pris une ride sur un album devenu un classique par un groupe encore aujourd'hui scandaleusement sous-estimé et oubié par chez nous.. The Long Ryders, from West Los Angeles, leur premier album Native Sons (Frontier Rds, 1984), et Still Get By..Enjoy.
The Long Ryders - Still Get By
21 septembre 2019
Encore une belle tranche de cowpunk avec ce combo canadien (Alberta) qui sortit deux albums entre 2002 et 2006, le premier étant titré Farmaggedon, ce qui les qualifiait d'office à l'époque comme "Meilleur Groupe Country Punk Du Monde Cette Semaine Dans Mon Salon" sur le seul mérite du clin d'oeil / jeu de mots foireux comme je les aime, le nom du groupe - Agriculture Club, Boy George, eat your heart you! - et celui du lp! Le Rubber Duck Breakdown qui ouvre l'album est une petite perle de brutalité et de storytelling à la chute sarcastique à fort parfum de vécu. Love it!
Agriculture Club - Rubber Duck Breakdown
16 septembre 2019
Au début des eighties, on appellait ça du Country Punk, autrement-dit le mix à priori improbable entre la country music de la cambrousse et des trous paumés et le rock'n'roll urbain des grande métropoles. Ouais, mais de quelle country parlait-on? De la mainstream country réac, polissée et ultra-commerciale produite à la chaîne depuis Nashville? Of course not, il s'agissait plutôt de celle, rebelle et outlaw, héritée des icônes du genre, de Hank à Johnny en passant par Willie, et de leurs successeurs. Un univers musical différent de celui des Ramones, de X ou des groupes British - qui venaient juste de réinjecter de l'urgence et de la fureur dans le rock'nroll des origines - mais au fond une même rage incandescente et des frustrations à ventiler par n'importe quel moyen! Logique donc, pour le gamin qui s'emmerdait dur dans sa banlieue ou sa ferme, de tomber dans le punk, puis tout aussi logiquement de se rendre compte qu'une partie de la discothèque parentale, méprisée jusque là, renfermait elle aussi quelques perles sauvages, anti-establishment et insurgentes.. Le Cow Punk était né.
Jason & The (Nashville) Scorchers fit parti des pionniers du genre, avec à leur actif de vraies country roots et un chanteur exceptionnel, Jason Ringenberg. Cette cover survitaminée de Bob Dylan cartonna en '83, à la sortie de leur premier mini-lp 6-titres, Fervor, le bien-nommé.. Et même si la vidéo peut faire doucement rigoler aujourd'hui, ce premier vinyle est depuis devenu un classique!
Jason and the Scorchers - Absolutely Sweet Marie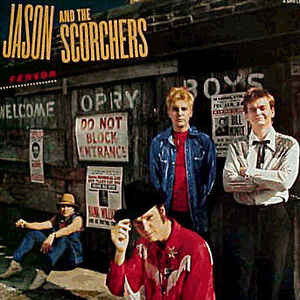 29 juin 2019
Poor until Payday? Pas si grave tant qu'on a le bon Reverend Peyton et son Big Damn Band (Breezy à la washboard et Max au drumkit) pour preacher la bonne parole blues & country, finger-pickin' style, depuis leur fief de Brown County, Indiana..
Un extrait de leur cinquième, éponyme et néanmoins excellent dernier long-play en date, paru fin 2018. Enjoy.
Reverend Peyton's Big Damn Band - Poor Until Payday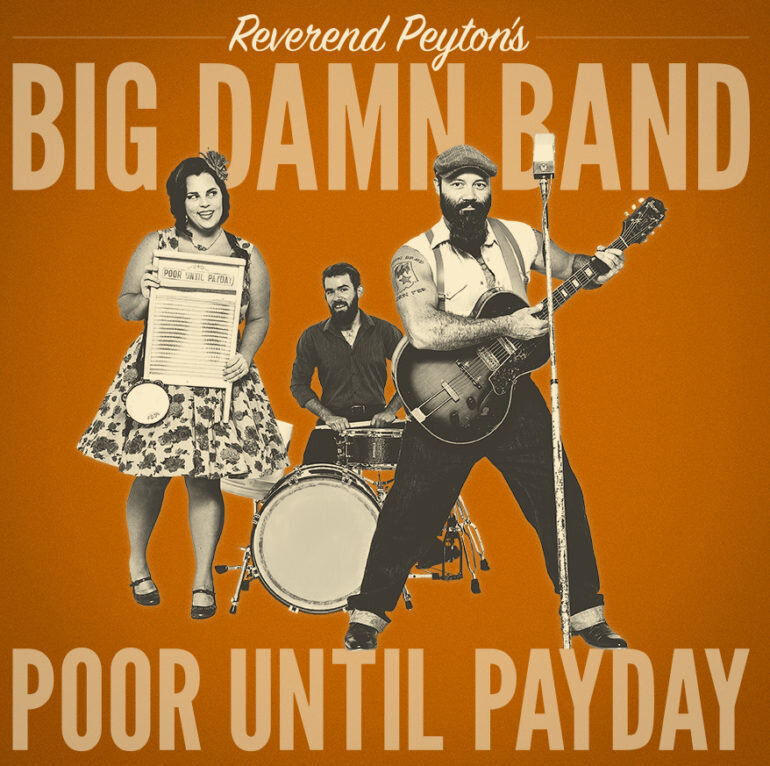 11 février 2019
Crossover Canada / Americana ce matin avec ce trio féminin de Vancouver qui tricote depuis 1999 et avec talent un folk matiné de bluegrass, de country et autres influences roots, et dont les compos apparaissent régulièrement dans les bandes-sons de séries tv comme Weeds ou Breaking Bad. En tant que groupe The Be Good Tanyas semble plutôt en sommeil depuis quelques années, mais les membres du trio continuent une carrière solo et retravaillent ensemble à l'occasion. Une cool piste de leur troisième album, Hello Love (2006) à enjoyer, avec une chouette vidéo en prime.
Be Good Tanyas - When Doves Cry
21 janvier 2019
On avait découvert The Sadies il y a quelques années via leur collaboration avec André Williams, mais le prolifique combo canadien (de Toronto) n'a pas collaboré qu'avec le tombeur de ces dames! Neko Case, John Doe (X), Jon Langford (The Mekons) ont aussi croisé la route des quatre membres de la famille Good, et bien entendu le groupe a gravé sous son nom propre une bonne dizaine d'albums entre 1998 et aujourd'hui. Au programme, un mix original d'alt country, de cowpunk gothique et de rock'n'roll épique nourri d'Americana, qu'on pourra savourer - ça y est, c'est confirmé! - le premier mai prochain à lessines, puisque le quatuor sera à l'affiche de la prochaine édition du Roots & Roses, et ça c'est kewl!
29 octobre 2018
Et donc je réécoute The Many Moods of Ben Vaughn (le podcast d'il y a deux semaines - excellent, comme d'hab'), et je re-craque comme à chaque fois sur le Jolene de Dolly Parton, un de mes all-time favourites de la miss, publié en 1973 en single et sur l'album du même nom, et qui a connu une nouvelle jeunesse début 2000 grâce aux reprises live et studio des White Stripes. Un titre qui à chaque fois me fait irrésistiblement penser au Ne me quitte pas de Jacques Brel, tant la peur panique d'être définitivement abandonné(e) par l'être aimé transparaît dans les paroles des deux chansons, même si l'approche et le traitement sont bien sûr radicalement différents. Dolly supplie sa flamboyante rivale de ne pas lui piquer son homme, Brel supplie sa femme de ne pas le laisser, et les deux personnages oublient leur amour propre et abandonnent toute dignité et toute retenue pour supplier et supplier encore.. Sublime.
En bonus la cover des 'Stripes en version live hardcore et une autre perle signée Dolly Parton, Joshua, live en 71 au Grand Ole Opry, pour le plaisir des oreilles et des yeux..ah! les costards de Porter Wagoner et de son band, et la choucroute blonde ultra-laquée de Dolly! Lovely.
Dolly Parton - Jolene
The White Stripes - Jolene
15 octobre 2018
Bon, je triche un peu ce matin, but I'm in a country punk kinda mood et je n'ai pas trouvé de vidéo assez cool à mon goût pour célébrer le réjouissant mauvais esprit et la gouaille décapante de Nine Pound Hammer, le combo hardcore hillbilly cowpunk pré-Nashville Pussy de Blaine Cartwright & co basé à Owensboro, Kentucky. Du coup, deux versions différentes mais tout aussi goûtues l'une que l'autre de leur Stranded outside Tater Knob, dont l'original figure sur leur classique second album, Hayseed Timebomb (tiens, ça ferait un bon nom de groupe, ça, non?) paru en 1994 sur Crypt Records. Enjoy (with or without a copy of JuGGs Magazine).
Nine Pound Hammer - Stranded Outside Tater Knob
Nine Pound Hammer - Stranded Outside Tater Knob
01 septembre 2018
Le truc qui vous reste collé entre les deux esgourdes pour tout le weekend si vous avez l'idée géniale de le passer en début de matinée! Hank Williams III, son insurgent hillbilly country punkcore hargneux et incisif, et le fantôme de son illustre grand-père jamais très loin.. Un titre extrait de son cinquième album éponyme, paru en 2010. Enjoy.
Hank Williams III - Rebel Within