17 mars 2018
Un petit déjeuner Tex-Mex pour se réchauffer ce matin avec Doug Sahm et son Sir Douglas Quintet. C'mon et enjoy ce très primesautier It was fin while it lasted, extrait de Border Wave (1981), treizième album du gang de San Antonio, Texas. Et en bonus, une vidéo datée de 1969 avec l'un de ses classiques, Mendicino, juste après une interview avec Hugh "Playboy" Hefner, en présence, entre autres, de l'acteur britannique Michael Caine (en haut à gauche, au début).. J'adore le look de Doug Sahm!
Sir Douglas Quintet - it was fun while it lasted
Sir Douglas Quintet - Mendocino
13 mars 2018
Quand on a une mère qui a en partie écrit Heartbreak Hotel pour Elvis, y'a de fortes chances que ça laisse des traces, et qu'on soit soi-même capable de pondre quelques bons morceaux. C'est le cas de Hoyt Axton, que j'ai découvert via ce sautillant California Women, l'une des très nombreuses pépites issues de l'excellente compilation Country Funk VoL.2, 1967 - 1974 parue il y a quatre ans sur le label de Seattle Light In the Attic. So stick your toes in the sand and enjoy.
Hoyt Axton - California Women
02 mars 2018
19 février 2018
Un des plus gros hits de Linda Ronstadt au milieu des 70's, cette cover d'un titre R&B bien chaloupé de Dee Dee Warwick, datant de 1963 et déjà envoyé au sommet des charts cette même année par Betty Everett, est depuis devenue grâce à la Linda un standard country pop incontournable. J'aime bien des trois versions, pour des raisons différentes. Enjoy.
Linda Ronstadt - You're No Good
13 février 2018
1969. Tony Joe White, 26 ans, cartonne avec Polk Salad Annie, une superbe piste 100% pure swamprock enregistrée à Muscle Shoals quelques mois plus tôt pour son tout premier album, Black & White. Tom Jones puis Elvis lui-même s'emparent du titre et contribuent à en faire le classique 70's qu'on connait aujourd'hui.
1er mai 2018. Tony Joe White sera en tête d'affiche du Roots & Roses Festival de Lessines, avec les Blasters, The Black Lips, Tjens Matic, Left Lane Cruiser, The Darts, King Khan et un paquet d'autres cools bands! Yeahup!!
Tony Joe White - Polk Salad Annie
Tony Joe White - Polk Salad Annie
20 février 2017
Le "bon" côté de l'Amérique du Midwest, versant roots revisitées 21e siècle, c'est tout l'univers de Pokey LaFarge et de son sextet. A la croisée des chemins entre early jazz, western swing, ragtime et folk primitif, sept albums à son actif et une tournée europèenne qui repassera par Lessines le premier mai prochain! Enjoy.
Pokey LaFarge - Something in the Water
19 septembre 2016
En 1956, les Collins Kids auraient pu n'être qu'un produit formaté parmi d'autres, fabriqué en laboratoire et uniquement destiné à vendre aux gamins la rock'n'roll craze naissante, amputée de sa sauvagerie viscérale et pasteurisée pour une consommation sans risques.. Mais Lorrie Collins (née en 1942 en Oklahoma - une country girl dont la personnalité s'est forgée très jeune, étant une fille et une gamine qui, faisant du r'n'r, s'en est pris plein la tronche dès les premiers succès) et son frangin Larry (né deux ans plus tard - un jeune prodige de la guitare, toujours agrippé à sa gigantesque Mosrite Double Neck, doublé d'un zébulon bloqué en mode overdrive) étaient de vrais chanteurs et musiciens, et surtout de vrais dingues de western swing et de rock'n'roll, amoureux de la musique de leurs (à peine) ainés Elvis, Johnny Cash, Jerry Lee Lewis, Eddie Cochran, Wanda Jackson et autre Buddy Holly, et leur passion transparaît dans cette version du Chantilly Lace de Big Bopper, qu'ils interprètent avec une candeur et un enthousiasme que le formatage TV obligatoire (déjà à l'époque) a bien du mal à contenir.
Leur carrière se poursuivra jusqu'aux mid-sixties, et Larry deviendra le compositeur d'un paquet de hits country & western, dont le Delta Dawn de Tanya Tucker, en 1972, mais les Collins Kids originaux seront redécouverts dans les 80's et 90's via leur version du traditionnel Shortnin'Bread, leur hit Hoy Hoy Hoy, et leur Hot Rod ("with a little bit of Von Dutch"), plus toutes leurs autres perles, compilées par le label allemand Bear Family en 1991 sur le boxed set Hop, Skip & Jump.
La vidéo ci-dessous est tirée du show télé Hadley's Town Hall Party, dont une version intégrale circule sur YouTube.. Enjoy.
The Collins Kids - Chantilly Lace
10 juillet 2016
Un p'tit tour au Sjock Festival is always good for your soul! C'est ce qu'on s'est dit ce samedi matin, avant de sauter dans la bagnole et de franchir la frontière direction Anvers puis Gierle.. Chouette journée, super festival comme d'hab, une belle découverte (The Drugstore Cowboys), un remplacement de dernière minute ébouriffant (The Double Veterans) et le plaisir de revoir les Nomads et Radio Birdman sur scène. Gotta Love It!
Radio Birdman
Radio Birdman at Sjock #41 Descent Into The Maelstrom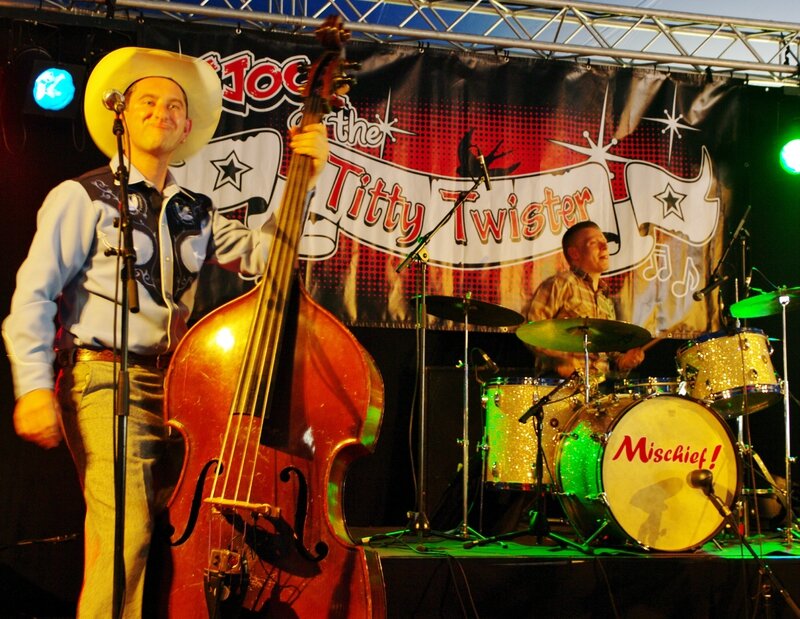 The Drugstore Cowboys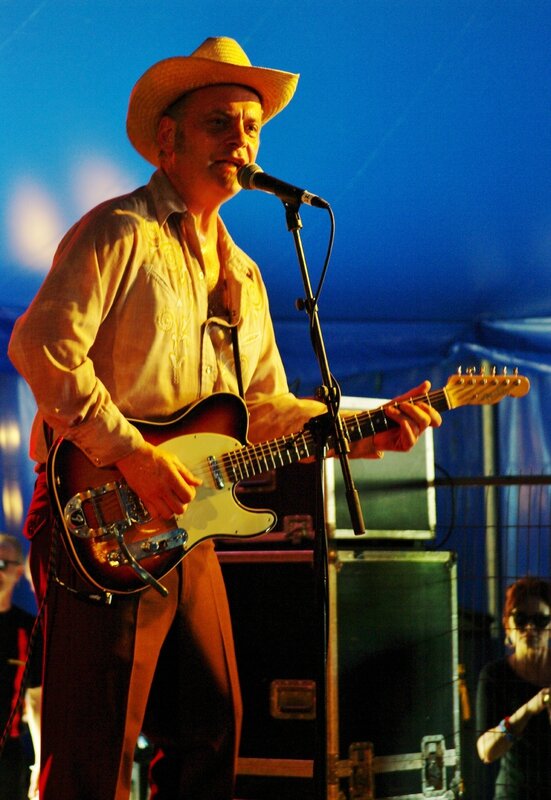 Drugstore Cowboys at Sjock #41 - Guitar Man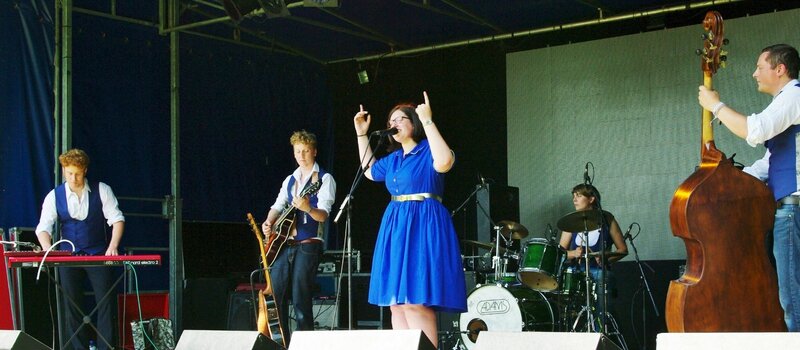 Rollmops
Double Veterans at Sjock #41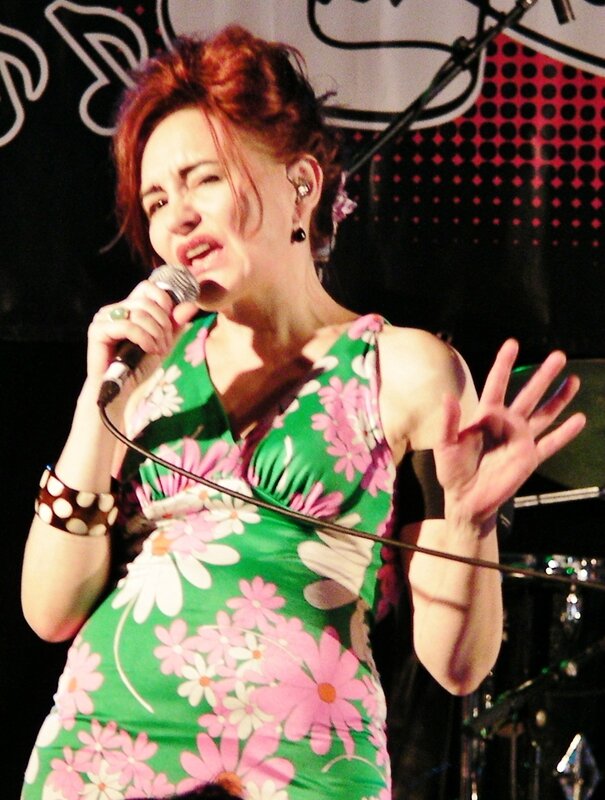 The Hillbilly Moon Explosion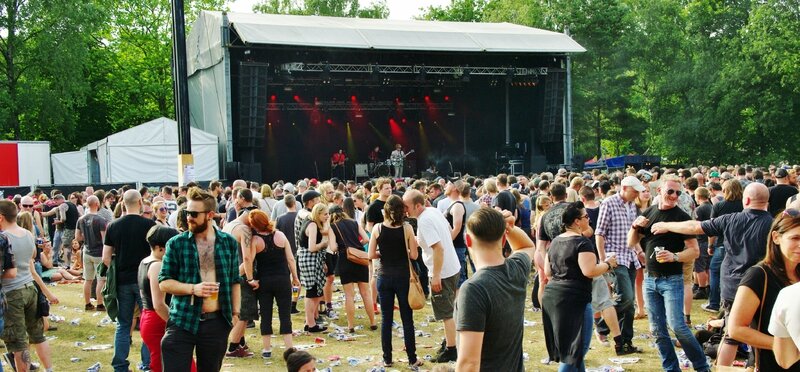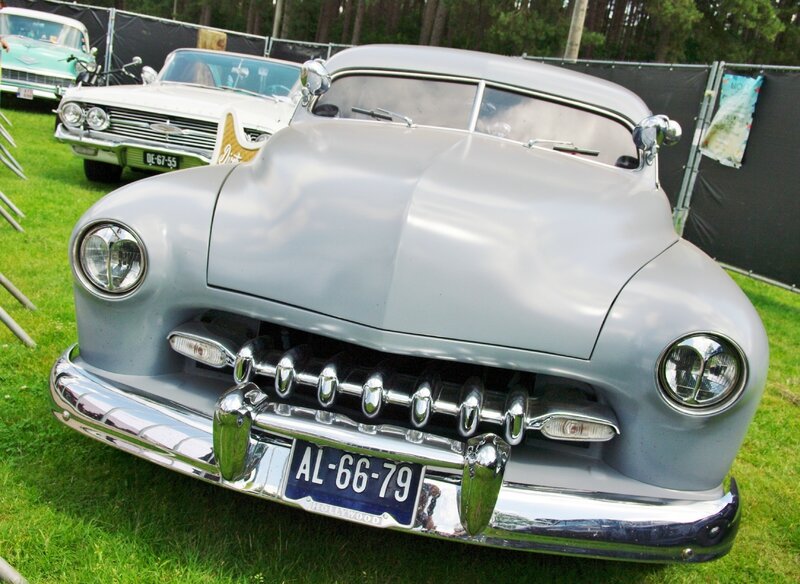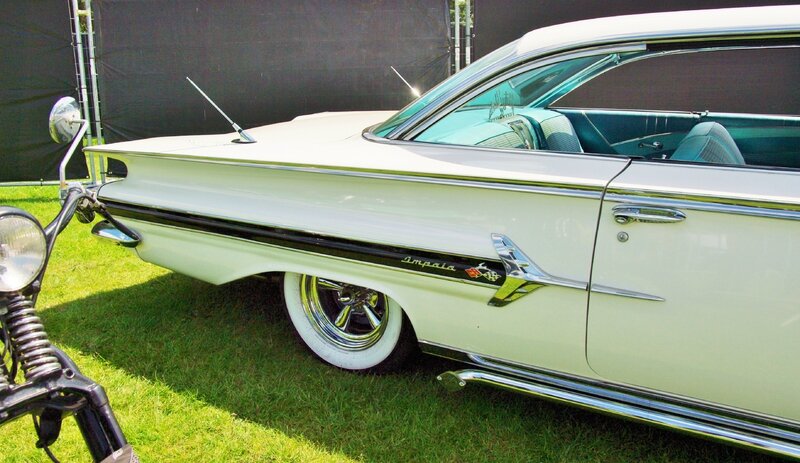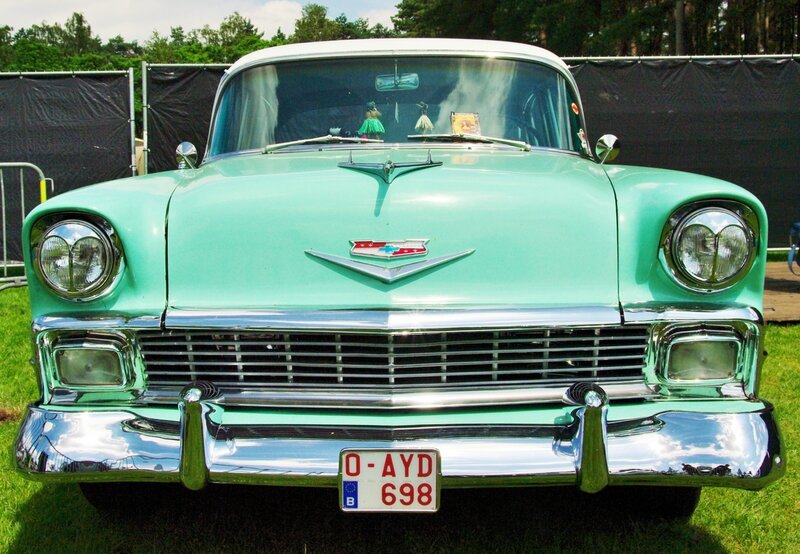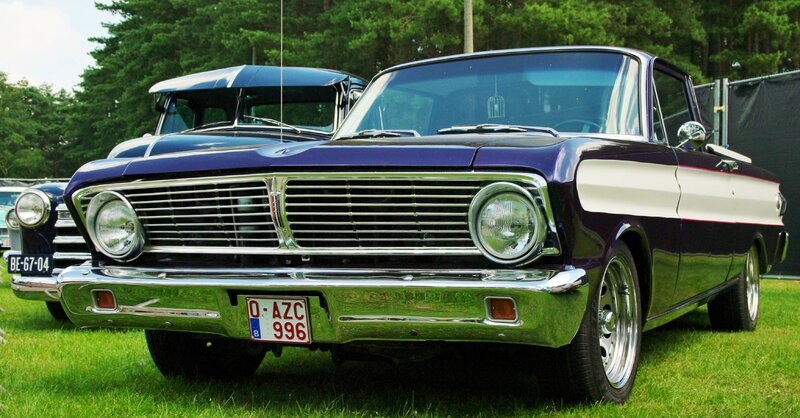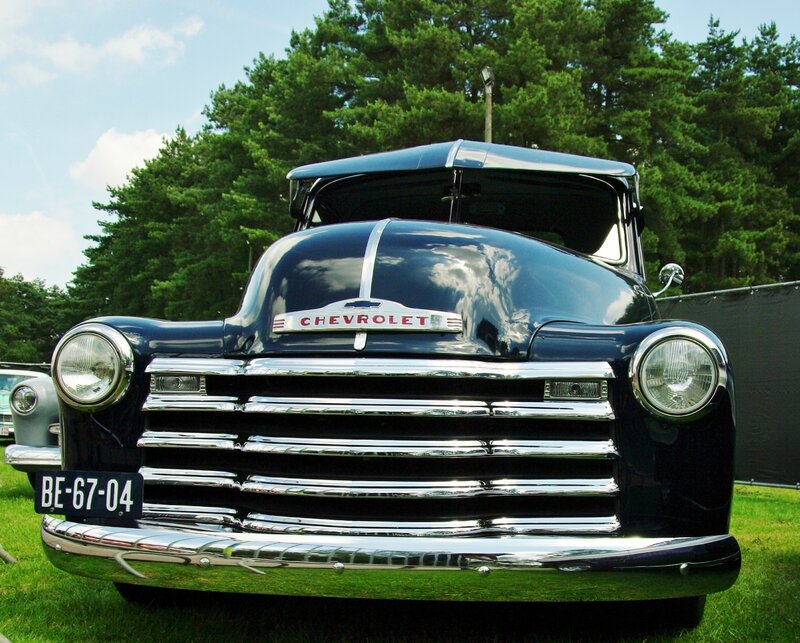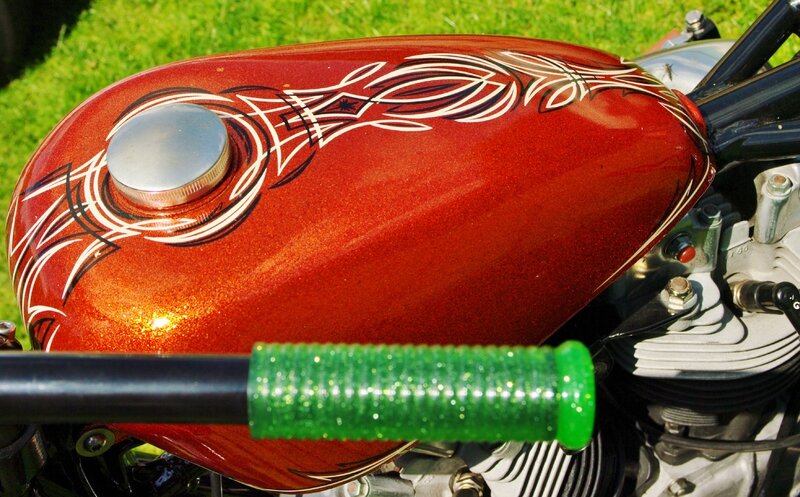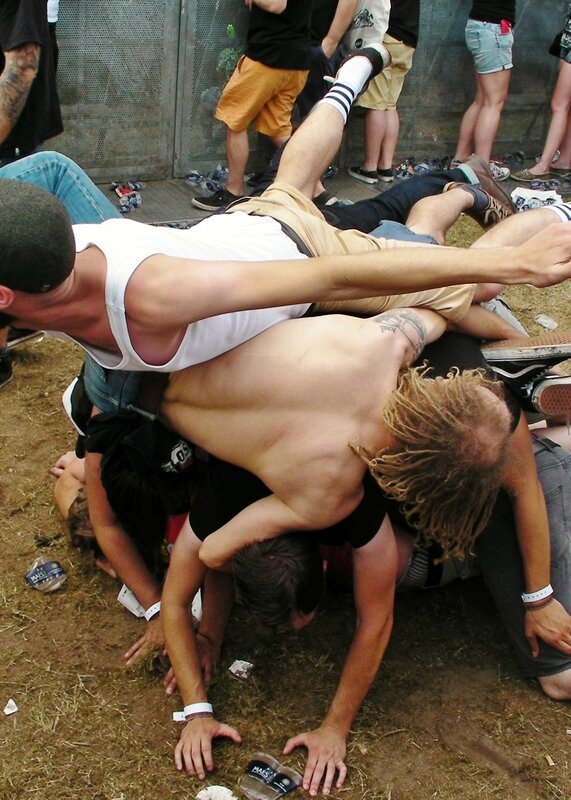 15 juin 2016
A la fin des Sixties, il y avait bien sûr Nancy pour écrabouiller le machisme ordinaire à coups de boots vengeresses, mais aussi un paquet de country-singueuses déterminées et particulièrement remontées contre la bêtise masculine et la mysoginie dominante. Jeannie C. Riley était encore secrétaire à Nashville quand elle enregistra Harper Valley P.T.A., une chanson du songwriter Tom "The Storyteller" T.Hall.
Un titre qui fustige l'hypocrisie des notables et des citoyens soit-disant modèles, habitants d'une petite ville engoncée dans sa bien-pensance et son conservatisme moralisateur, l'histoire de Mrs. Johnson, de sa mini-jupe, de sa gamine et de son cinglant coup de gueule fit un carton dès la sortie du single en '68 (Six millions d'exemplaires, quand même) et lança la carrière de la miss Riley. J'aime bien aussi la version de Dolly Parton, sortie un an plus tard, mais celle ce J.C.Riley demeure la meilleure, tant son chant et son phrasé traduisent parfaitement le mépris et la colère que lui inspire l'étroitesse d'esprit de tous ces faux-culs et la connerie d'une certaine Amérique coincée, puritaine et donneuse de leçons. Sock it to 'em!
Jeannie C. Riley - Harper Valley P.T.A.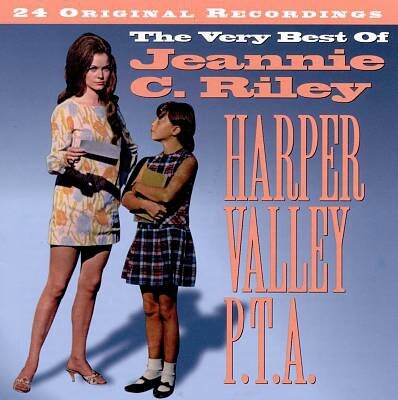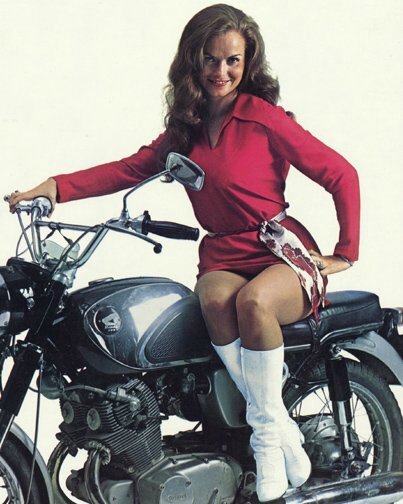 02 juin 2016
41 groupes pour la quarante-et-unième édition du Sjock Festival! Après le très réussi quarantième anniversaire l'année dernière, la nouvelle édition s'annonce encore bien chargée en potentiels moments forts, avec comme d'habitude une sélection aux petits oignons de groupes de tous horizons, dans le créneau ultra pointu du rock'n'roll radical, de ses racines rockab' et country à ses turbulents rejeton punk, hardcore and co. Et l'occasion de (re)voir des combos vétérans toujours virulents, comme les Nomads ou Radio Birdman cette année!
The Nomads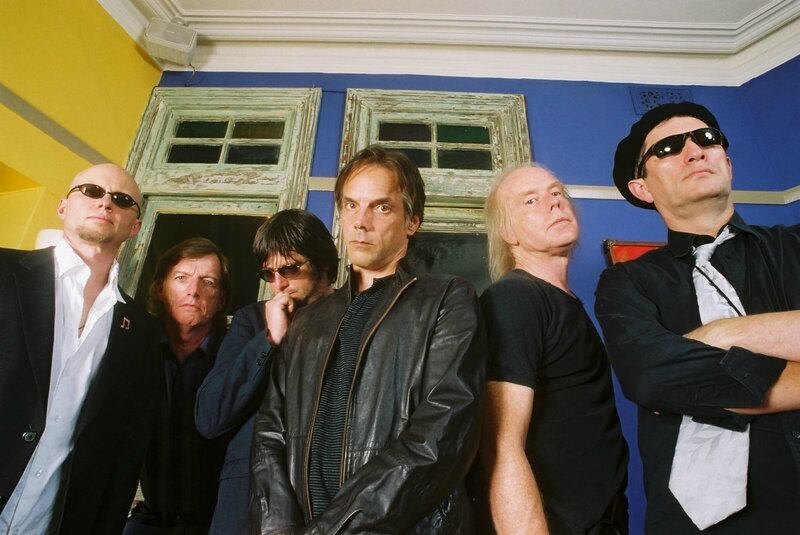 Radio Birdman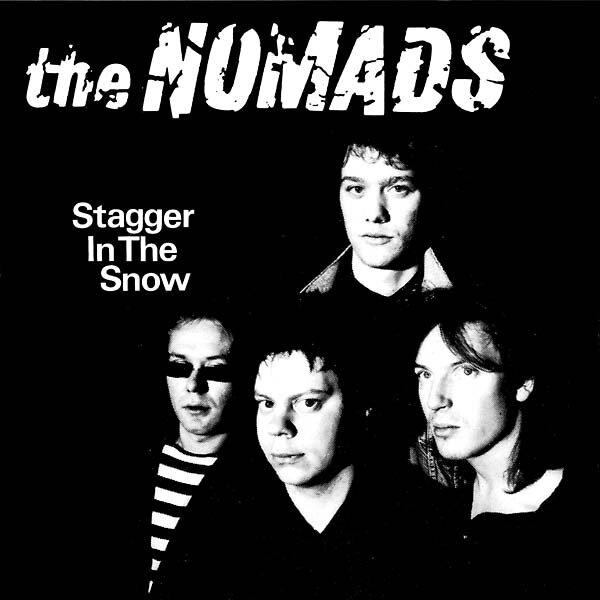 C'est donc du vendredi 8 au dimanche 10 Juillet prochain, sur le principe de l'alternance non-stop entre les deux scènes plus une scène newcomer, à Gierle bien sûr, à quelques kilomètres d'Anvers et de la frontière néerlandaise. Be there or be square!