18 mai 2019
Ce titre folk traditionnel popularisé par Leadbelly et Woody Guthrie dans les années '40 fut bien sûr un hit en France et dans le monde anglo-saxon dans sa formidable version signée Eric Burdon & The Animals en 1964, mais je comprends ceux et celles qui lui préfèrent celle-ci, signée Frijid Pink (Ce nom!) à Detroit cinq ans plus tard. Transformée en hard-rockin' charge psyché-épique et propulsée par le chant puissant de Tom Beaudry, elle demeure l'une des meilleures covers jamais enregistrées de ce classique véritablement - pour une fois l'expression n'est pas usurpée - intemporel!
Frijid Pink faisait partie, au même titre que les Amboy Dukes, le MC5, les Stooges ou les Rationals, de toute cette galaxie de groupes qui n'arrêtaient pas de tourner régionalement et qui de fait surent se tailler une solide réputation en live - leurs concerts attiraient énormément de monde dans la région et étaient souvent sold-out - et pourtant, la renommée de ce combo hard blues psychédélique formé en 1967, n'a jamais vraiment dépassé les limites du Michigan. Leur seul titre de gloire en dehors du succès local puis national de The House Of The Rising Sun fut d'avoir offert, un jour, à un jeune groupe tout juste créé à Londres l'opportunité d'assurer leur première partie aux USA. Le groupe en question s'appelait encore, quelques semaines auparavant, The New Yardbirds, et venait de changer de patronyme. Son nouveau nom: Led Zeppelin..
Frijid Pink - House of the Rising Sun
Quant à la version des Animals, cela fait aujourd'hui 55 ans jour pour jour que les cinq de Newcastle Upon Tyne l'enregistrèrent à Londres en moins de 24 heures, en une seule prise et en plein milieu de leur tournée britannique, avant de reprendre la route. Le single est publié le 19 juin, et malgré la longueur inhabituelle du titre qui provoque une certaine réticence à la BBC, il commence à grimper dans les charts aux quatre coins de la planète. Il entre dans le top-40 le premier juillet 1964, atteint la première place le 15 au Royaume Uni, le 5 septembre aux USA, avec entre ces deux dates une percée remarquable en France le 9 août - l'un des rares titres en anglais à bousculer la variété française dominante et les versions francisées et édulcorées des hits anglo-saxons des yé-yés. Le 45-tours restera 12 semaines dans le Top-100 britannique et demeurera n°1 trois semaines d'affilée aux USA..
The Animals - House of the Rising Sun
Un p'tit bonus avec ce montage de différentes versions du standard trouvé sur YT. Enjoy.
The House of the Rising Sun trough History (1933-2016)
20 avril 2019
Dix ans après Brownsville Station, Cub Koda, musicien, chanteur, journaliste, natif de Detroit et rock'n'roller hardcore bien frappé devant l'éternel avait encore bon pied bon oeil, et le label parisien New Rose ne s'y était pas trompé en lui proposant de sortir ce mini-lp solo en 1983. Let's Get Funky, le titre, sonne aussi jubilatoire qu'un early Flaming Groovies millésimé, et dépoussière les enceintes avec autant d'efficacité aujourd'hui qu'à l'époque! Heeeee-haww!!!
Cub Koda - Let's Get Funky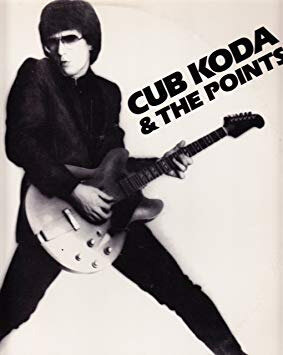 13 avril 2019
1978. Fred "Sonic" Smith (The MC5), Scott Morgan (The Rationals), Gary Rasmussen (The Up), Scott Asheton (The Stooges).. et le single qui aurait du être publié. Enjoy.
Sonic's Rendezvous Band - City Slang
Sonic's Rendezvous Band - Electrophonic Tonic
30 mars 2019
Kickin' Out The Jams ce matin avec un titre récent de The Strains, un bon combo de la Motor City. Punk rawk basique à la Humpers / Electric Frankenstein and co, et surtout une chouette vidéo, hommage à leur ville et à tous ceux et celles qui ont contribué à forger la légende Motown, des usines de Dearborn au 2648, West Grand Boulevard. Enjoy.
The Strains - Detroit City (No Love, No Pity)
23 mars 2019
RIP Zephire André Williams, Black Godfather & Sugahdaddee de toute la scène blues punk de ces vingt dernières années ET progéniteur, depuis les fifties et les sex-teaz, du R&B salace et libidineux le plus jouissif, ET co-auteur du killer hit Shake A Tail Feather propulsé au sommet par Ike & Tina Turner! On est pas prêt d'oublier tes costards flamboyants et ta bonhommie chaleureuse, man!
Andre Williams - Agile Mobile and Hostile
Andre Williams - Jail Bait
Andre Williams - Lookin' Down At You, Lookin' Up At Me
Andre Williams - Sweet Little Pussycat
09 avril 2018
Twistin' Time, Motherfuckers! Avec le single, paru en 2915, de ce jeune combo de Grand Rapids, Michigan, à quelques heures de Detroit. Surf Music mutante revisitée garage psyché 3.0.. Hank Ballard would be proud!
25 janvier 2016
Une semaine après le weekend de clôture de Detroit Boom Boom à St So, une piqûre de rappel avec les garagistes de The Detroit Cobras. Groupe le plus repris sur scène pendant le weekend, d'ailleurs, d'autant plus facilement que le combo mené par Rachel Nagy a été essentiellement un cover-band tout au long de sa carrière, spécialisé dans les reprises sixties garage d'obscurités early r'n'r / soul / doo wop / rhythm'n'blues. Les deux premiers albums du groupe sont toujours hautement recommandables, surtout Mink, Rat or Rabbit, le tout premier long-jeu sorti en 1998 sur S.F.T.R.I., un dance-party-record imparable pour faire shaker les titties et swinger les booties, toutes générations confondues! Enjoy.
The Detroit Cobras - Cha Cha Twist
24 janvier 2016
En attendant le compte-rendu..soon. Enjoy
John Sinclair at Detroit Boom Boom, Lille Jan17, 2016
18 janvier 2016
Detroit Boom Boom a tenu ses promesses: un feeling homemade / bon enfant / sans prétention (merci Yvan et Reason2B) pour ce weekend entièrement gratuit en guise de clôture fun de Lille 3000, avec des concerts spécifiquement orientés, dans l'esprit ou à la lettre, tribute to Detroit, une perf émouvante de la légende John Sinclair, une bon film pour saisir l'ambiance urbaine si particulière de la Motor City, et des Dee Jays qui ont assurés sévères au rayon good vibes.
Quelques clichés basse qualité et trois vidéos (Charlene, Sheetah et Les Weissmuller, Lena & the Mack Daddys reprenant Marvin Gaye, yeah!) en attendant un compte-rendu plus fouillé mais tout aussi subjectif! Enjoy.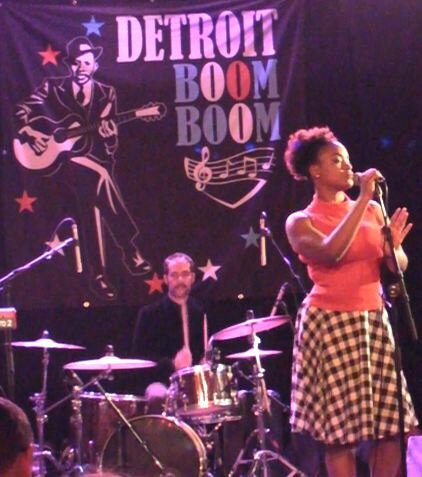 Charlene at Detroit Boom Boom
Sheetah et Les Weissmuller - l'homme de la situation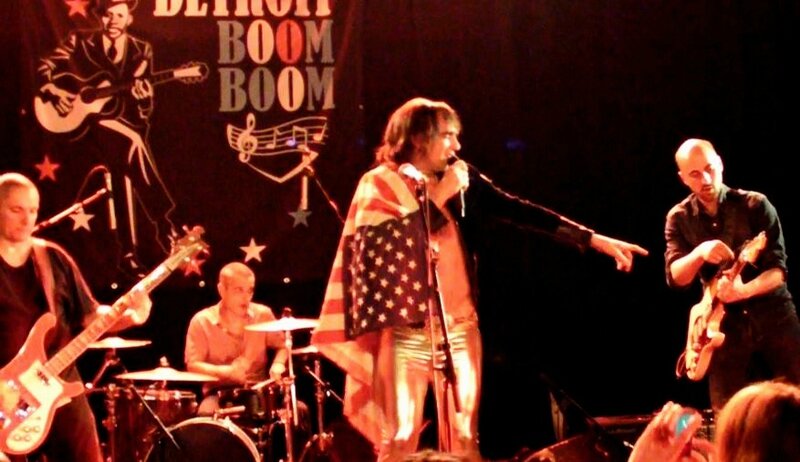 Lena & The Mack Daddys rendent hommage à Marvin (et à Gladys, et à Smokey, et à tout Tamla Motown!) avec leur version de I heard it through the grapevine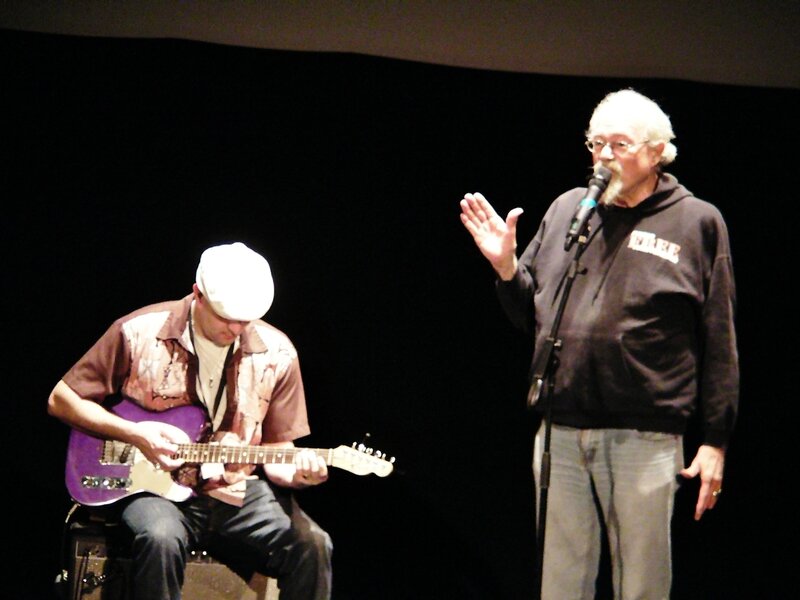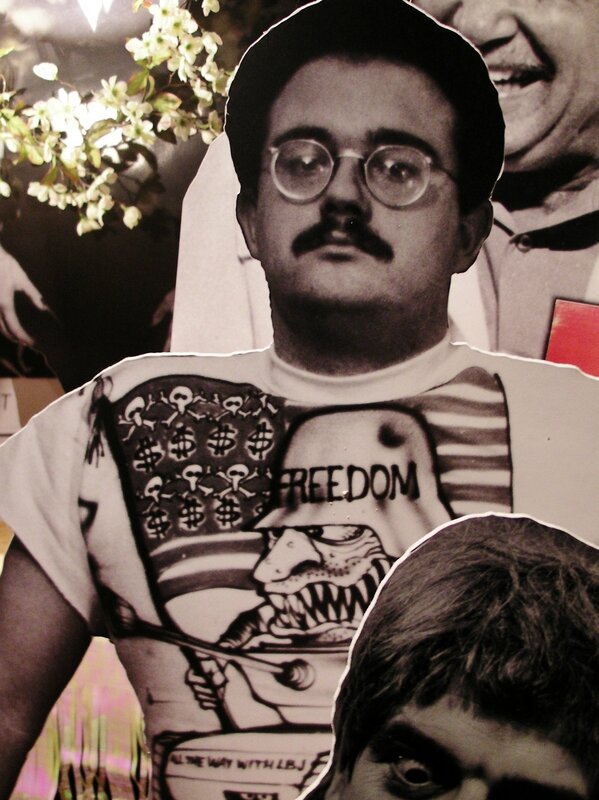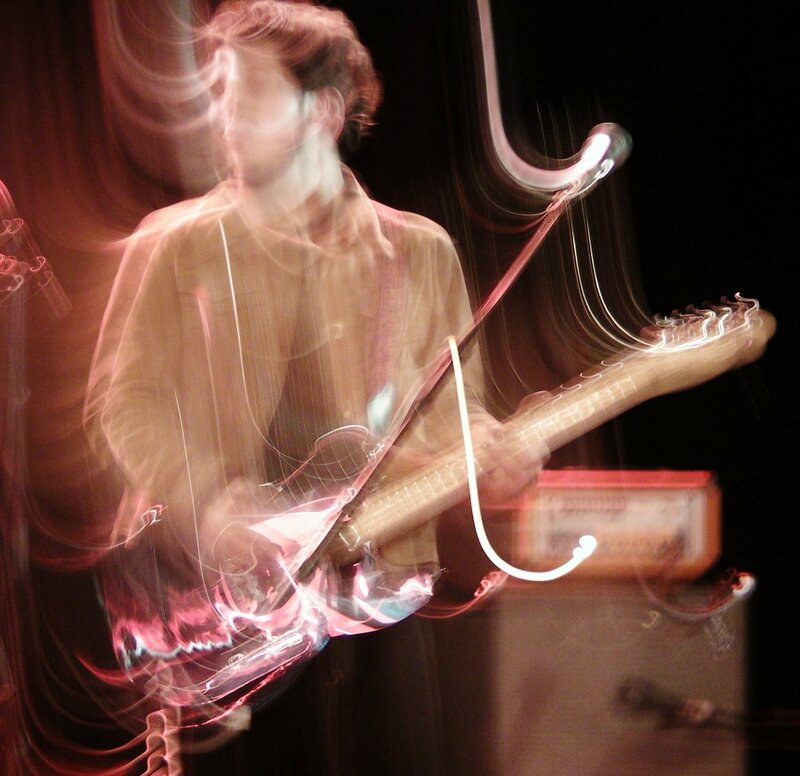 11 janvier 2016
A la fin de la semaine, Detroit Boom Boom! Un weekend à Saint Sauveur pour clore Lille 3000 Renaissance avec un hommage appuyé à Deeeetroit : du Finger Poppin Time avec les DJs qui vont bien, un paquet de combos, locaux ou non, venus célébrer le(s) Motown Sound(s), un invité prestigieux, John Sinclair, pour se connecter à l'esprit frondeur de la Motor City (and to the Power of Rob Tyner, Fred "Sonic" Smith & Michael Davis) et un film, 8-Mile, pour mettre un doigt sur la réalité de la ligne de démarcation raciale de la ville, sur fond de rap hardcore.
Hank Ballard & The Midnighters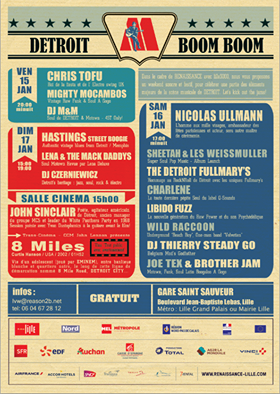 Et en ce qui nous concerne, une dernière salve de classiques incontournables! Avec les Stooges, of course, mais aussi l'inventeur du Twist, le regretté Hank Ballard, ses Midnighters et son coquin Work With Me Annie, plus le hit de Martha Reeves et de ses Vandellas, filmé à Dearborn, en 65, sur la chaîne de montage des premières Fords Mustangs! Enjoy.
Martha Reeves & The Vandellas - Nowhere To Run (1965)
The Stooges - I wanna be your dog (1965)
Hank Ballard & The Midnighters - Work With Me Annie