19 octobre 2019
Une parenthèse instro surf garage dans la riche carrière rhythm'n'blues, funk & soul de Steve Cropper, l'homme derrière Booker T & The MG's, The Mar-Keys, et une bonne partie du son Stax, avec ce single signé The Cobras, en 1964. et en bonus une autre petite perle des MG's justement, intitulée Fuquawi et parue en '71 toujours sur le mythique label de Memphis fondé en 1959 par Jim Stewart et sa soeur Estelle Axton. Enjoy.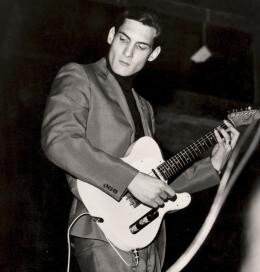 Booker T. & The MG's - Fuquawi
30 septembre 2019
Après ses débuts avec The Alabama Shakes et l'épisode Thunderbitch, Brittany Howard se lance en solo avec ce premier album, Jaime, paru il y a quelques jours. On se doutait bien qu'elle s'en tirerait avec les honneurs, et effectivement ce premier effort funk & soul dédié à la mémoire de sa soeur disparue mérite le détour. J'aime!
Brittany Howard - Stay High
25 décembre 2018
Avec le coollissime Gaspard Royand, et son toujours aussi indispensable album de Noël paru l'année dernière (Wishing You A Merry Christmas), puis la sublime Sharon Jones entourée de ses suavissimes Dap-Kings, en 2015, pour It's A Holiday Soul Party, et enfin Bing Crosby & The Andrew Sisters, pour la touche vintage exotica et néanmoins hawaïenne, Mele Kalikimaka, paru en LP en 1955. Enjoy!
Gaspard Royant - (C'mon Baby) It's Christmas Time!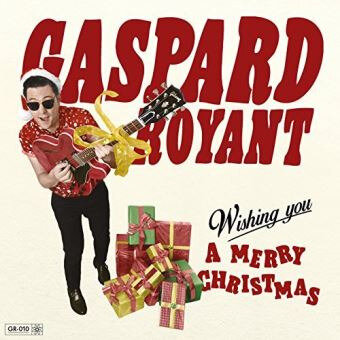 Sharon Jones & the Dap-Kings - White Christmas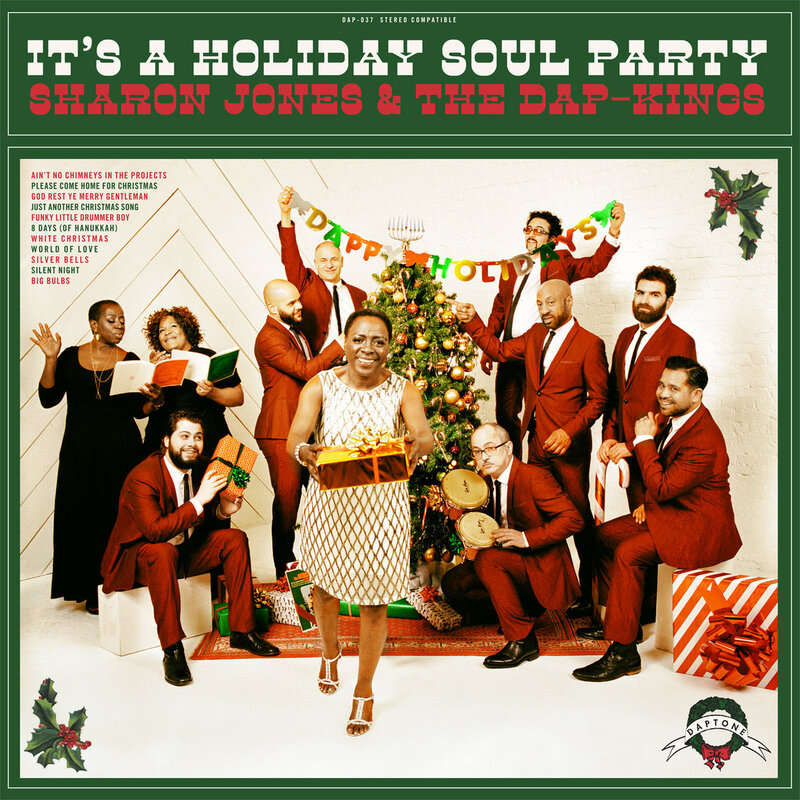 Bing Crosby And The Andrews Sisters - Mele Kalikimaka (Merry Christmas)
19 novembre 2018
Hell Yeah! Pedal to the metal, le pied au plancher ce lundi matin, avec Lisa Kekaula, Bob Vennum et le reste du gang, baby! The Bellrays from Riverside, Californie, avec une version live (son un peu faiblard mais chouette perf - l'original en studio ici) de la piste qui ouvre leur septième album éponyme, Black Lightning, paru en 2010. Leur dernière livraison, l'excellent et fort justement intitulé Punk Funk Rock Soul Vol.2 est sorti il y a quelques mois et reste bloqué dans la top-five playlist de mon auto-radio à chaque fois que je prends la route. High-Energy Punk Rock & Soul, indeed!
The Bellrays - Black Lightning
23 octobre 2018
Uhhh... Haww... Let's get Funkee with thee mighty Johnny Cameron et ses Camerons, et leur single sur Atlantic daté de 1969, une rareté parmi les nombreuses perles de l'époque compilées avec soin et gourmandise sur le fabuleux coffret What it is! Funky Soul & Rare Grooves!!! paru sur Rhino il y a douze ans. Enjoy the Groove.
Johnny Cameron & The Camerons - Funky John
30 juin 2018
Curieux parcours que celui des Osmond Brothers; à l'origine une (vraie) fratrie née et élevée dans une famille Mormone très straight d'Ogden, Utah, dont quatre des frères commencèrent très jeunes à chanter localement et, très vite, avec beaucoup de succès leur propre barbershop music (harmonies vocales à cappella sans aucun instrument) avant de se lancer dans une carrière professionnelle dans la variété la plus mainstream sous la houlette de leur papa manager. Ultra-pros sur scène comme en studio, complètement clean-cut avec leurs dents bien blanches et leur look inoffensif, ils devinrent quasiment à eux tous seuls le prototype de tous les boys bands à venir, influençant les frères Jackson au début du Jackson Five et déclenchant une véritable Osmondmania un peu partout.
Jusqu'au jour ou les frangins, attirés par le côté sombre de la Force du Rock'n'Roll, décidèrent contre l'avis paternel d'injecter une bonne dose de groove et d'énergie dans leur pop bien propre. Ce qui aboutit à ce petit bijou d'hybride glam / funk / hard rock / bubblegum - et classique maintes fois repris depuis - qu'est Crazy Horses: une cavalcade débridée et un cri de guerre écolo, avec derrière l'évident clin d'oeil aux Native Americans et à leurs montures, via le célèbre chef de guerre indien Lakota Crazy Horse (cf. la rythmique tribale et le fameux riff d'orgue de Donny Osmond), des paroles engagées (si,si) puisqu'il s'agit d'une dénonciation en bonne et due forme de la pollution automobile croissante en ce début de décennie (On est en 1972!) - "et si ça continue c'est de notre faute à tous". Imparable!
The Osmonds - Crazy Horses
et un bonus, en live et pour le look!
The Osmonds brothers - crazy horses
16 juin 2018
Aucun titre n'est plus emblématique de la culture low rider que ce classique signé War, le fameux groupe multi-ethnique de Long Beach, California, et, bien au delà des si riches sous-cultures automobiles nord-américaines, de la culture hispanique west-coast en général. Un véritable hymne chicano qui n'a pas pris une ride, et qui en même temps nous catapulte way back in the 1970's (le single est sorti en 1975) au son Funk / Soul / Latin Jazz / rock fusion avant l'heure de ce combo qui n'était, à ses débuts cinq ans plus tôt, "que" le projet du producteur Jerry Goldstein et de l'ex-chanteur des Animals, Eric Burdon (On en reparlera). En attendant, check deez hydraulics, baby, and don't forget, low and slow is da way to go...
11 juin 2018
Un hommage à Michael Brown, jeune noir abattu par un officier de police blanc dans une rue de Ferguson, banlieue de St Louis, Missouri, ville d'origine de Ciara Thompson. La charismatique chanteuse et figure de proue des Buttshakers, suave sextet Soul Funk volontiers jazzy qui creusent son sillon depuis Lyon (et depuis déjà quelques années) était en concert goûter (pour les kids, à 15h30) et café-apéro (pour les parents, vers 17h) hier au Musée de Plein Air de Villeneuve d'ascq. Une aprèm' en mode lazy Sunday afternoon bien cool et groovy, débuté vers 13h avec l'excellent set de D.J. Wallace, et poursuivi les pieds nus dans la pelouse, entre picnic, ateliers maracas, Prosecco bien frais, et parties de foot et de freesbee. Y'a peut-être mieux pour passer un dimanche de début juin, mais franchement moi ça m'allait totalement..
The Buttshakers - In The City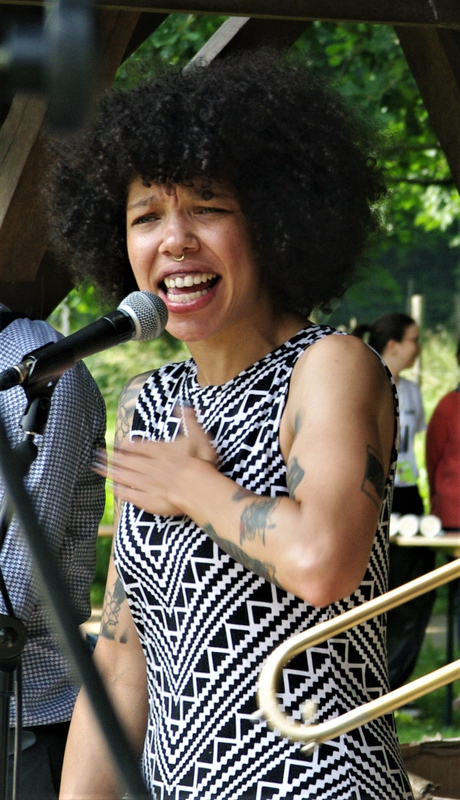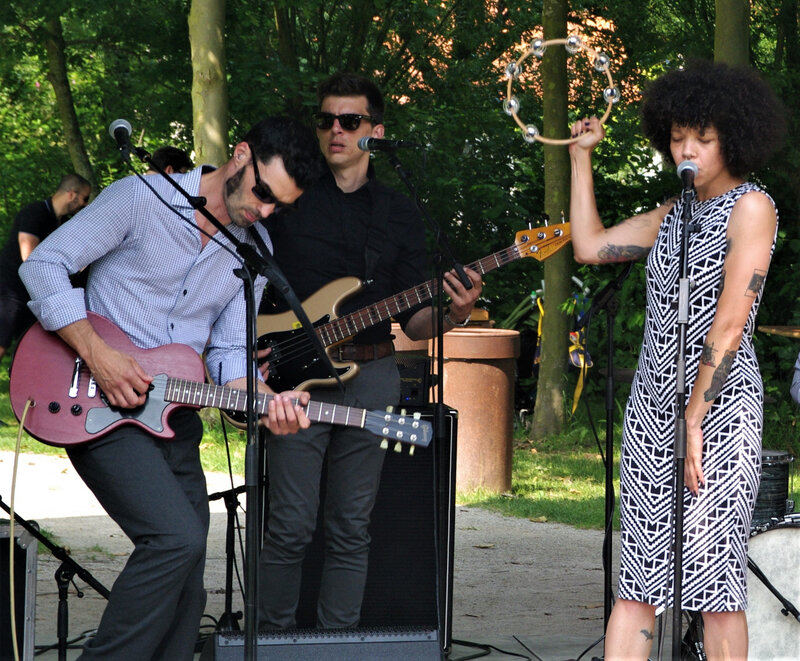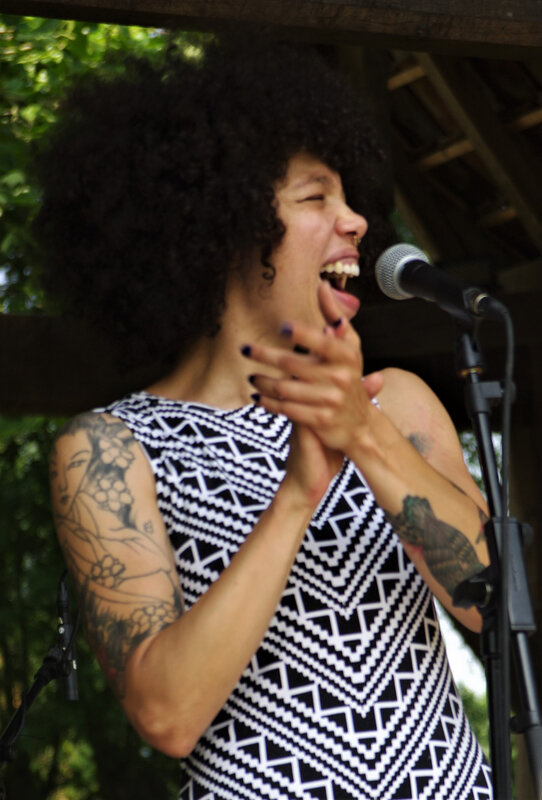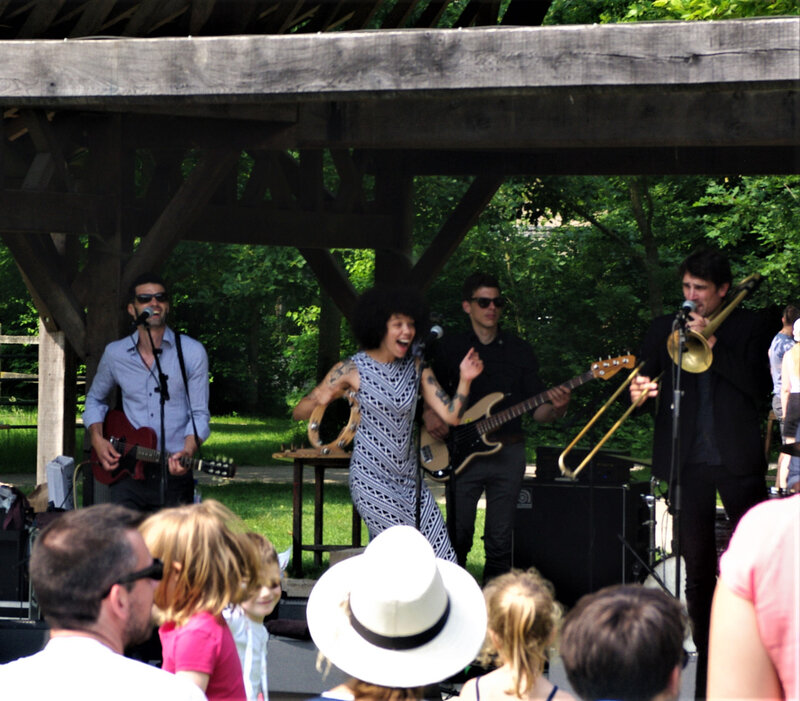 The Buttshakers - Movin On
01 janvier 2018
Découverte via le tout aussi exigeant que dynamique label indé italien Record Kicks (Martha Ren & The Groovelvets, Hannah Williams), Tanika Charles mixe depuis Toronto, Canada, Soul et Funk intemporels (l'essentiel de Soul Run, son premier album) et influences plus contemporaines (la plage ci-dessous). Un album et un single (Endless Chain) pour l'instant, mais déjà suffisamment de groove et de feelgood pour donner envie de suivre de très près cette jeune canuck. Une tournée française débute dans quelques semaines, qui passera, yeehaw!, par Roubaix (La Cave aux Poètes, mardi 30 janvier) et Dunkerque (Les 4 Ecluses, jeudi 1er février). Enjoy the Run.
Tanika Charles - Soul Run
10 mars 2017
Belle soirée girls got soul hier à l'Aéro. Une 'tite vidéo de Koko-Jean et de son gang en action avant un compte-rendu d'ici peu.. Enjoy!
Excitements - Take it back