14 janvier 2019
La danse du sabre d'Aram Khatchatourian avait tout pour devenir un standard de la surf music vingt ans après sa création, et nombre de combos surf se sont emparés de la pièce classique aux quatre coins de la planète et jusqu'en Belgique, déjà très "wallifornienne", au début des sixties. Chouette version que celle des Jokers, from Anvers en 1965.
12 janvier 2019
The Fadeaways. 2016. Japanese Garage Punk. Yeah. Kool.
'Nuff Said.
Enjoy.
The Fadeaways - That Girl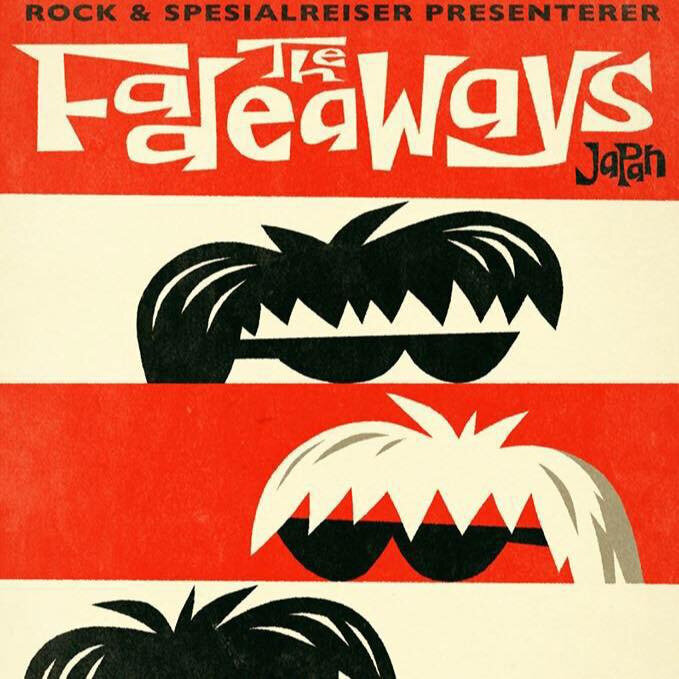 07 janvier 2019
Un petit moment de grâce today.. Un titre fabuleux, Everybody Moves, reprise d'un groupe scandaleusement méconnu, Died Pretty, par Courtney Barnett, la jeune garde oz rock qui continue de monter, associée à The Man himself, Le Dave Faulkner et sa voix intacte après toutes ces années au service du rock'nroll. Un duo pour l'émission de télé australienne RockWiz datant de 2013, qui n'est jamais très loin dans mes playlists. Enjoy.
Courtney Barnett & Dave Faulkner - Everybody moves - RocKwiz duet
31 décembre 2018
Solid Rock'n'Roll with quality songwriting and a sense of humour, c'est le programme pour ce matin avec Ike Reilly et deux extraits de sa disco, Good Work (If You Can Get It), issu de Hard Luck Stories (2009) et Commie Drives a Nova (ah ce titre!) tiré de Salesmen and Racists (2001). Son dernier album en date, Crooked Love, a paru il y a quelques mois. Bonne Année, Camarades.
Ike Reilly - Good Work (If You Can Get It)
Ike Reilly Assassination - Commie Drives A Nova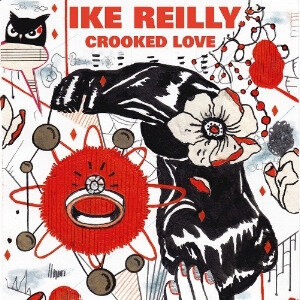 17 décembre 2018
Sharp. Stylés. Survoltés. The Jam en 1977 à Manchester, In the City. Enjoy.
19 novembre 2018
Hell Yeah! Pedal to the metal, le pied au plancher ce lundi matin, avec Lisa Kekaula, Bob Vennum et le reste du gang, baby! The Bellrays from Riverside, Californie, avec une version live (son un peu faiblard mais chouette perf - l'original en studio ici) de la piste qui ouvre leur septième album éponyme, Black Lightning, paru en 2010. Leur dernière livraison, l'excellent et fort justement intitulé Punk Funk Rock Soul Vol.2 est sorti il y a quelques mois et reste bloqué dans la top-five playlist de mon auto-radio à chaque fois que je prends la route. High-Energy Punk Rock & Soul, indeed!
The Bellrays - Black Lightning
17 novembre 2018
Un dernier détour cette semaine par la discographie du grand Ed Kuepper, en solo cette fois-ci avec une extrait de son EP 4-titres de 1992. Encore un exemple frappant du talent protéiforme du bonhomme. Enjoy.
Ed Kuepper - The Way I Made You Feel
13 novembre 2018
Ben ouais, après le post d'hier, quoi de mieux que de se remettre en boucles et entre les deux esgourdes ce fantasmabuleux killer track qui ouvrent la face A du classique Eternally Yours, second album de la comète Saints, qui enflamma brièvement Brisbane puis le Royaume-Uni, dès 1976, inspirant les punks locaux et écrivant l'une des plus belles pages du rock'n'roll australien, et du rock tout court, des 70's jusqu'à aujourd'hui.. Know Your Product, punkrock rhythm'n'blues turbochargé propulsé par la guitare tronçonneuse d'Ed Kuepper, les vocaux cinglants de Chris Bailey, et ces cuivres hi-energy, sans oublier des lyrics percutants qui dézinguent en 3'14" le monde de la pub et le consumérisme ambiant avec une verve communicative. Toujours aussi indispensable, quarante ans après!
The Saints - Know your product
12 novembre 2018
Le genre de comeback qui fait plaisir! Ed Kuepper, vétéran de la scène punk & rock'n'roll australienne, remet une nouvelle fois les couverts avec un album flambant-neuf, The Church of Simultaneous Existence, et une réincarnation de son groupe post-Saints, The Aints, avec le point d'exclamation en plus histoire d'enfoncer le clou. Super lp de pur Aussie rock'n'roll, tranchant, inspiré et intemporel, qui s'ouvre sur ce Red Aces, clin d'oeil et passerelle temporelle vers 1978 et le génial Know your Product qui ouvrait le deuxième album des Saints. Enjoy.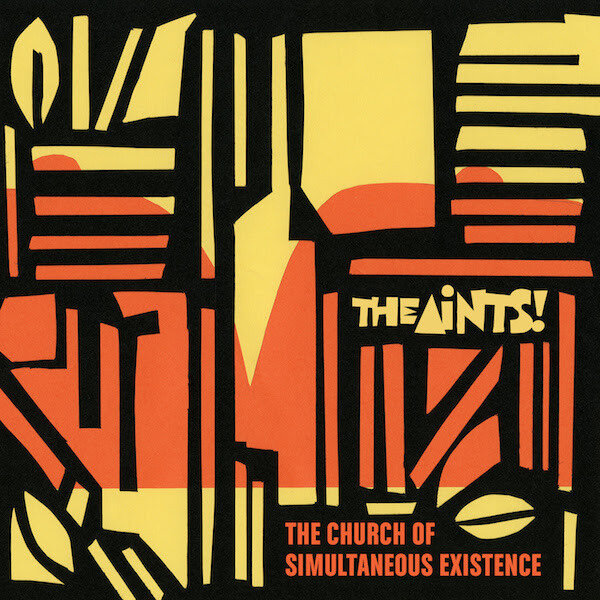 10 novembre 2018
Le samedi matin j'ai une compile de kewl trucs vintage pour démarrer la journée, et elle kickstart avec Dion & The Belmonts, groupe doo-wop formé en 1957 par quatre jeunes ritals qui habitaient tous sur ou pas loin de Belmont Avenue, dans le Bronx. Inspirés par leurs collègues des quartiers noirs de NYC, le quartet cartonna quasiment tout de suite avec ce single paru en '58, un uptempo doo-wop devenu depuis un classique du genre. Enjoy.
Dion & The Belmonts - I Wonder Why