18 janvier 2021
La chanson de ce weekend - et de ce lundi matin? God Damn New York!!! The Dictators, groupe légendaire toujours debout, Ross The Boss, Andy Shernoff et Scott Kempner, les trois membres fondateurs du groupe en 1972, plus Albert Bouchard (Blue Oyster Cult) aux fûts et Ed Stasium aux manettes, pour une toute nouvelle piste - le titre est sorti il y a quelques jours - et un super hommage dur-amer à leur ville-monde, ce qu'elle fut et ce qu'elle est malheureusement devenue. Enjoy.
04 janvier 2021
Tiré de leur second album, Twelve Flights Up, paru en 1988 sur Get Hip Rds, le label de leur guitariste Gregg Kostelich, une piste garage punk bien rampante par mes héros de (seconde) jeunesse, The Cynics! On est encore en pleine vague garage punk revival avec un son bien typé et des compos "hommage à.." - rien à voir avec le monstrueusement jouissif Rock'n'Roll qui paraîtra deux ans plus tard et en laissera plus d'un(e) sur le cul - mais l'album tient franchement la route sur la longueur, bonus compris. Right now, une chouette vidéo vintage pour ce Creepin', avec gogo danceuses et psychédélisme cheap mais fun, histoire de démarrer la semaine un peu plus facilement. Enjoy.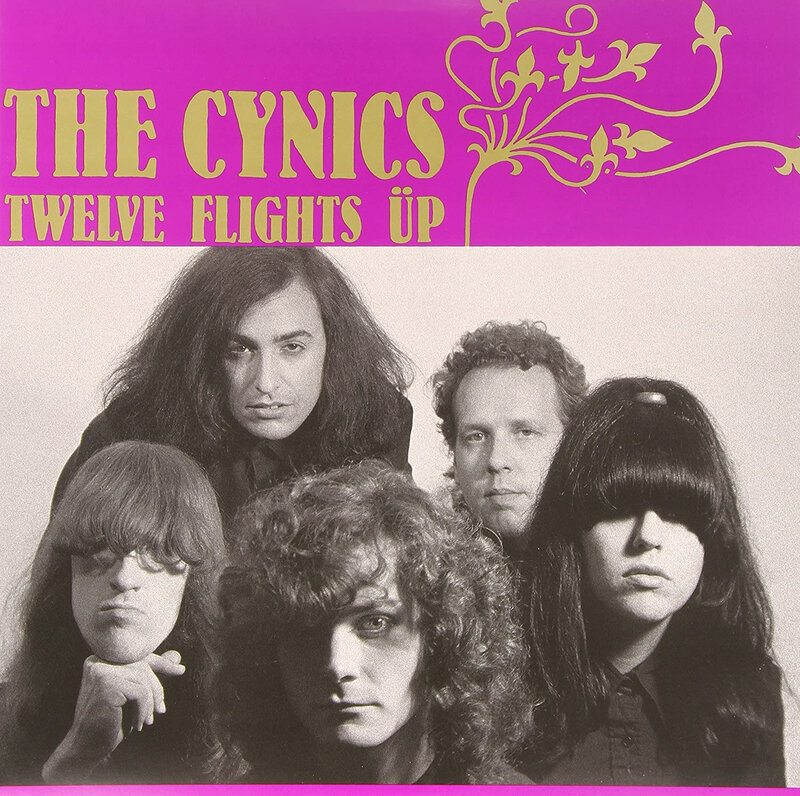 28 décembre 2020
Bon, par ici la neige se fait attendre, mais on se console avec un Pom Pom Ginger Gin (homemade cocktail à base de jus de pomme, gingembre et gin - le cocktail de l'année au RKT Headquarters!) et avec le rafraîchissant et délicieusement silly Tell Me Something New des Giant Robots, dynamique combo Dutronic Garage Rock from Lausanne, Suisse, en 2013, via leur troisième album Delightfully Refreshing. Enjoy.
The Giant Robots - Tell Me Something New
21 décembre 2020
Eh paf, voilà qu'on attend plus rien de cette année pourrie, et les Viagra Boys, from Stockholm with a woodie, nous pondent le titre qui tombe à pic et nous réconcilie avec le début de semaine! Une chouette cover du In Spite of Ourselves du regretté John Prine, featuring Amy Taylor (la future Debbie Harry des 2020's?) de Amyl & The Sniffers - un titre à paraître sur le nouvel album du quintet suédois, Welfare Jazz, prévu our le huit janvier prochain. Enjoy.
14 décembre 2020
Un mix entre les Cramps et les B-52's? Je veux bien le croire, en tous cas leur premier lp, Lightning Likes Me, paru en 2017, pulse du feu de dieu, et on attend leur second effort - Why Haven't You Watered The Plants? - avec impatience, à défaut de pouvoir les croiser sur scène d'ici peu.. ben ouais, Oh! Gunquit est basé à Londres, et la Grande Bretagne semble s'éloigner à vitesse grand V ces derniers temps... Enjoy quand même le garage rock exoticatypique bien fun et groovy de ce combo aussi décapant qu'épatant!
Oh! Gunquit - So Long Sucker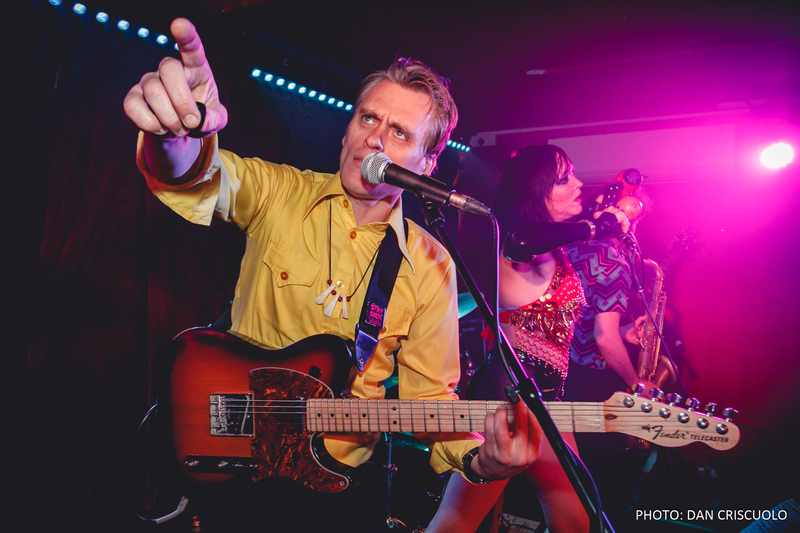 Oh! Gunquit - Greasy Moves
05 décembre 2020
Oh Oh oH!!!!
Romano Nervoso - Covid Christmas
23 novembre 2020
Feel like runnin' with the pack and howlin' at the moon, anyone?!? En tous cas, on a la bande son: le Werewolves of London original de Warren Zevon en 1978 (sur son troisième album, Excitable Boy) et cette superbe reprise pour un show télé australien signé par le toujours aussi lupin Tex Perkins le 13 juin 2015. Enjoy.
Warren Zevon - Werewolves Of London
Tex Perkins - Werewolves Of London
09 novembre 2020
Woohoo!! Les Hoodoo Gurus, le meilleur groupe de rock'n'roll du monde dans ma rue toutes les semaines, recommencent à enregistrer - au compte-goutte, certes, mais quand même - des nouveaux titres, régulièrement! Bon, on est pas (encore revenu?) au niveau de qualité de la glorieuse période des 80's/90's, mais ça fait plaisir de réentendre la voix de Dave Faulkner, épaulé de ses collègues "d'époque", et de se délecter de son songwriting toujours aussi original et tongue-in-cheek. Ce power-popesque Get out Of Dodge sonne comme un outtake oublié de Blow Your Cool et me séduit davantage que Hang Out To Dry, le premier nouveau titre publié il y a quelques semaines, une charge anti-Trump louable et sympathique mais un peu convenue et téléphonée. Enjoy!
The Hoodoo Gurus - Get out of Dodge
02 novembre 2020
This Is Nowhere, une rareté power pop des 90's, avec ce combo qui n'a sorti que des cassettes à l'époque, mais dont quelques vidéos circulent encore sur YT. Danny Blitz venait du Texas et s'était installé à Los Angeles, ou il a continué à creuser son sillon r'n'r jusqu'à son décès en 2012. Restent deux albums et au moins une "signature song", If Ozzy Was My Dad (That WouldRock!), pour la postérité. Enjoy.
Danny Blitz & The New F.B.I. - This Is Nowhere
Danny Blitz & The New F.B.I. - If Ozzy Was My Dad (That Would Rock!)
26 octobre 2020
La face-A du Going Down To Liverpool signé Katrina & The Waves dont je parlais il y a peu ici même. Que ce soit la version originale de 1983 ou celle remixée de 1985, Walking On Sunshine demeure un hymne power pop indissociable des mid-eighties, une petite capsule gonflée d'énergie, d'enthousiasme et d'insouciance, toujours capable de vous faire sauter, presque quarante ans plus tard, dans tous les sens à travers la pièce, même un matin de lundi pluvieux..
Katrina & The Waves - Walking On Sunshine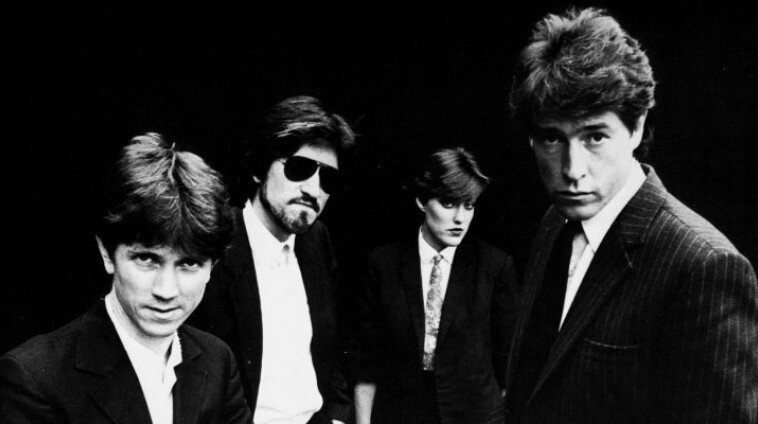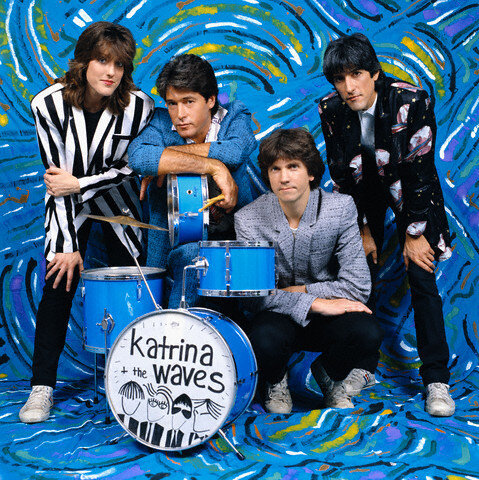 Ce genre de petit bijou ne demande qu'a être repris, bien sûr, et la version pop-punk signée par les Dollyrots, pétillant power trio Angelano emmené par le couple - à la vie comme à la scène - Kelly Ogden / Louis Cabezas, vaut son pesant de smarties poivrées. Une cover qu'on retrouve sur le septième album studio du groupe, Whiplash Splash, paru en 2017 sur le propre label du duo, Arrested Youth Records, ainsi que sur la compil de reprises (de bon goût! Bad Reputation, Teenage Kicks, Dad Doo Ron Ron, I Wanna Be Sedated,..) sortie en format numérique le 12 juin dernier, Girl Groups & Punk Beats: The Covers. Play, enjoy and repeat!
The Dollyrots - Walking On Sunshine