18 juin 2018
Le premier album de Bodega, jeune et fin quintet from Brooklyn, New York City, pourrait avoir été enregistré à la fin des seventies, mais voilà, il paraît ces jours-ci, et ce How did this happen!?, premier single issu de ce Endless Scroll, est bien parti pour devenir le tube de l'été sur toutes les plages accessibles depuis le portail spatio-temporel ouvert en permanence sous le troisième pilier du pont de Williamsburg. Et, au delà des modèles et références proto et postpunk évidents (The Fall, Wire, le Velvet & co), auxquels on risque très vite de les réduire, il y a suffisamment de petites perles pop'n'roll dans ce premier opus (Truth is not Punishment, Boxes for the Move, Williamsburg Bridge,..) pour donner envie d'en savoir plus. Check'em out.
Bodega - How did this happen!?
11 juin 2018
Un hommage à Michael Brown, jeune noir abattu par un officier de police blanc dans une rue de Ferguson, banlieue de St Louis, Missouri, ville d'origine de Ciara Thompson. La charismatique chanteuse et figure de proue des Buttshakers, suave sextet Soul Funk volontiers jazzy qui creusent son sillon depuis Lyon (et depuis déjà quelques années) était en concert goûter (pour les kids, à 15h30) et café-apéro (pour les parents, vers 17h) hier au Musée de Plein Air de Villeneuve d'ascq. Une aprèm' en mode lazy Sunday afternoon bien cool et groovy, débuté vers 13h avec l'excellent set de D.J. Wallace, et poursuivi les pieds nus dans la pelouse, entre picnic, ateliers maracas, Prosecco bien frais, et parties de foot et de freesbee. Y'a peut-être mieux pour passer un dimanche de début juin, mais franchement moi ça m'allait totalement..
The Buttshakers - In The City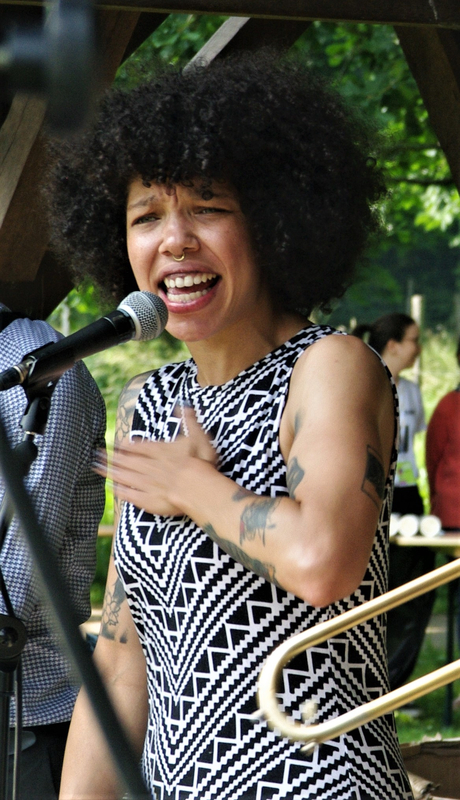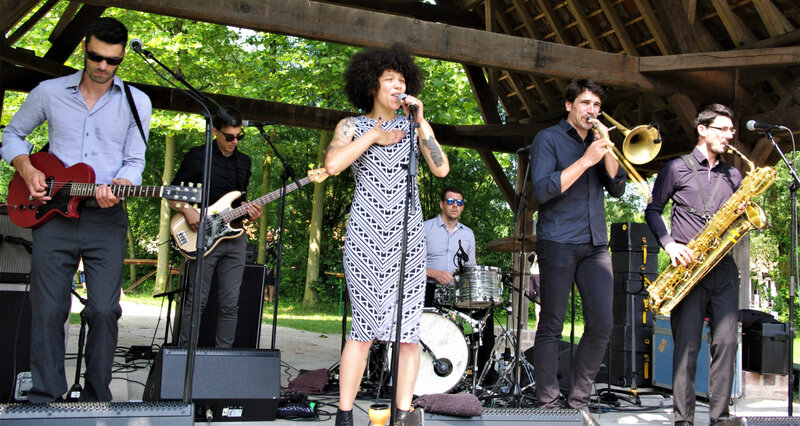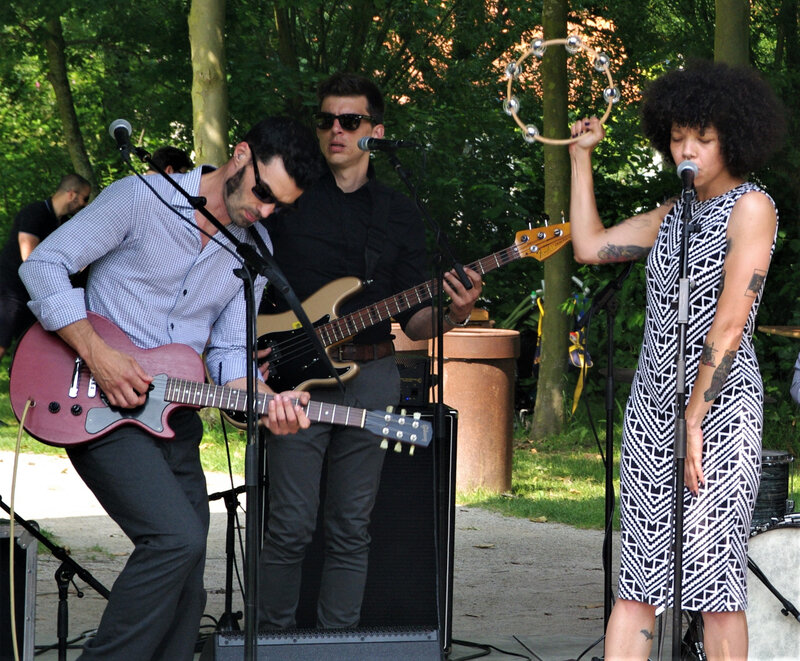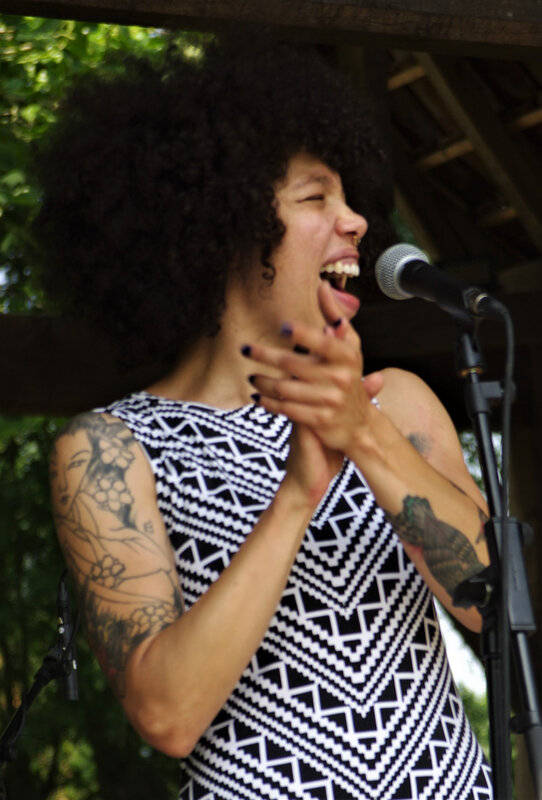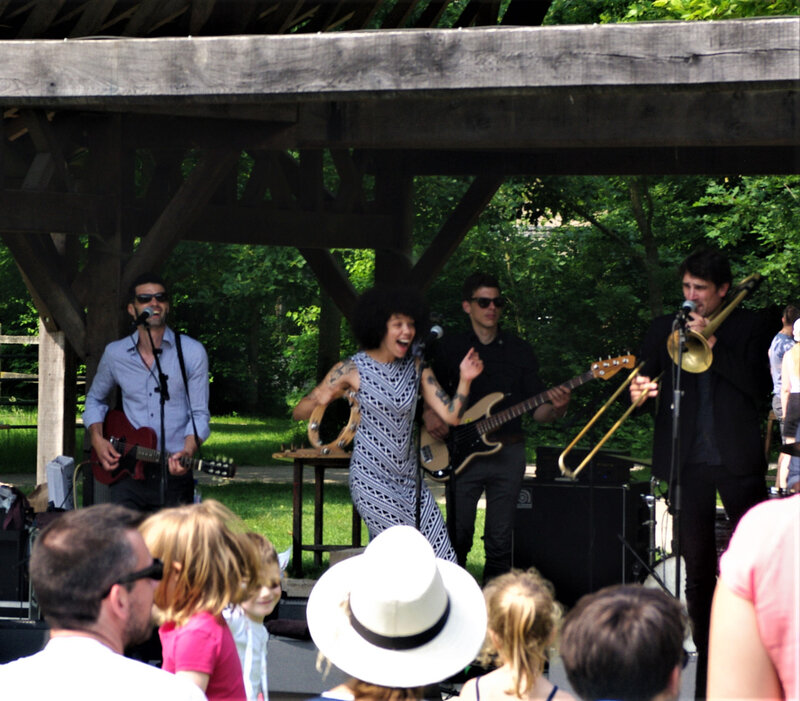 The Buttshakers - Movin On
29 mai 2018
Fuck Yeah! Mardi matin et le weekend semble vachement loin? J'ai le remède, mon pote, du blues couilllu, lean and mean, boosté en 1998 par un remix percutant, sur un montage video diablement eye candy. R.L. Burnside du temps de sa splendeur retrouvée, grâce à Fat Possum, le label blues de la fin du XXe siècle!! Enjoy.
R.L. Burnside ~ Let My Baby Ride [Remix]
28 mai 2018
Né en 1974, Angel City (The Angels, pour le marché local) a été l'un des groupes de pub rock / rock 'n'roll les plus influents des 70's en Australie, naviguant entre hard rock et proto-punk et se taillant une solide réputation scénique, notamment grâce au jeu de scène débridé de son frontman, Bernard Patrick "Doc" Neeson. Marseilles est l'un de leurs hits, issu de Face to Face, leur second album paru en 1978 down under et en '80 en version export. Et voilà comment la cité phocéenne est devenu un détour obligé pour plusieurs générations de backpackers australiens..
21 mai 2018
Larkin Poe, c'est deux frangines from Atlanta, Georgia, 28 ans de moyenne d'âge et une passion précoce pour l'Americana et le blues en général, et le rock'n'roll teinté southern en particulier. Comme tou(te)s les jeune(tte)s de leur âge, elles aiment partager leurs interprétations sur FB, revivifiant les classiques de Leadbelly, Duane Allman, Stevie Ray Vaughan, ou, ici, Son House, avec fraîcheur et sans une once de prétention. Alors bien sûr ça ne révolutionne pas l'avenir du futur de la musique, même si c'est fort sympathique, mais là ou elles se distinguent de leurs congénères, c'est qu'elles peuvent aussi assurer sur album et avec leurs propres compos, témoin ce Preach sorti en 2017 et republié il y a quelques semaines grâce au succès de son crowdfunding. Enjoy.
Larkin Poe - Preachin' Blues
14 mai 2018
En 1983, année de sortie de leur quatrième album, John Doe, Exene Cervenka, Billy Zoom et D.J. Bonebrake, les quatre membres fondateurs de ce groupe seminal (et malheureusement très sous-estimé aujourd'hui) que fut X ont depuis longtemps passé le cap du pur punkrock (pourtant déjà très original) de leurs débuts en 78, et s'aventurent sur des territoires musicaux plus variés, sans pour autant oublier leurs racines punk / rockabilly. Témoin le titre qui clôt ce More Fun In the New World, un funk sophistiqué, envoûtant et nerveux ou le quatuor de Los Angeles se lâche et se fait plaisir en citant ses sources et ses influences, de Black Betty à Land of a 1000 Dances, en passant par Be-Bop-a-Lula et la folksong traditionnelle I've Been Working On The Railroad. Enjoy.
X - True Love pt.2
et en bonus, une super version de leur cover du Breathless de Jerry Lee Lewis (composé par Otis Blackwell), en live au David Letterman Show en 1983, après un petit bout d'interview. Watch out for the incredibly kool Billy Zoom!
07 mai 2018
Quatre punkettes relookées pinup 3.0 et un titre bien addictif façon Joan Jett / Runaways meet Rancid pour commencer cette semaine de boulot raccourcie, avec le temps qu'il fait on va à la plage, se la jouer Beach Party With Guitars? Yeahup, motherfuckers! Civet a sorti une poignée d'albums et de EPs entre 2000 et 2011 et ce Son of a bitch, paroles stupides, refrain accrocheur et pop sucrée sous la badassitude, est parfait pour une soirée décervelée on the beach. Enjoy.
23 avril 2018
On pourrait presque croire que l'expression "Americana" a été créée pour définir la musique de The Blasters.. En pleine explosion punk, le combo angelano, contemporain des Cramps, du Gun Club, de X et de Black Flag, avait en 1978 préféré la trompeuse simplicité d' "American Music" et avec le recul, on a pu, via les parcours respectifs des frangins Phil et Dave Alvin, se rendrent compte à quel point leur amour immodéré du rock'n'roll originel, du blues, de la country et des autres roots de la musique populaire états-unienne collait à l'idée d'une certaine amérique, celle dont on continue d'aimer l'idée fantasmée malgré ses dérives passées et présentes.
The Blasters seront l'une des têtes d'affiche de la neuvième édition du Roots & Roses la semaine prochaine - yes, the clock is tickin'! - et en attendant, trois vidéos youtubées histoire de patienter, dont leur hit Marie, Marie en live en '85 (que j'avais découvert via une reprise par les anglais de Matchbox en '80 (sur l'album Midnite Dynamos), avant de tomber sur l'original par la même occasion dur le reste de leur discographie). Get Ready et rendez vous le premier mai prochain à Lessines à partir de 11h du matin!
The Blasters - Marie Marie (Live at Farm Aid 1985)
The Blasters, Dark Night
Dave and Phil Alvin "All By Myself" and "Key To The Highway"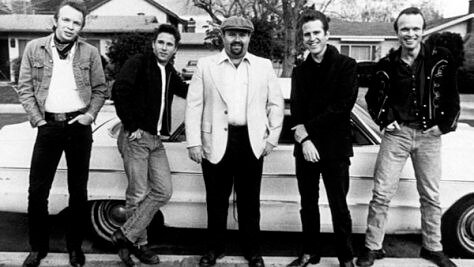 16 avril 2018
Les trois zigotos de The Yawpers sonnent comme des Violent Femmes cannibales qui auraient bouffé un trucker shooté aux amphét' alors qu'il écoutait Heavy Trash en boucle sur sa hi-fi, en périphérie de Denver, Colorado, hometown du trio et base de départ pour leur conquète du monde. Deux albums à leur actif sur l'excellent label Bloodshot Rds, après un debut-mini-lp et un premier album autoproduits, et une tournée française en cours (après-demain soir à La Boule Noire à Paris). Enjoy.
09 avril 2018
Twistin' Time, Motherfuckers! Avec le single, paru en 2915, de ce jeune combo de Grand Rapids, Michigan, à quelques heures de Detroit. Surf Music mutante revisitée garage psyché 3.0.. Hank Ballard would be proud!