10 novembre 2018
Le samedi matin j'ai une compile de kewl trucs vintage pour démarrer la journée, et elle kickstart avec Dion & The Belmonts, groupe doo-wop formé en 1957 par quatre jeunes ritals qui habitaient tous sur ou pas loin de Belmont Avenue, dans le Bronx. Inspirés par leurs collègues des quartiers noirs de NYC, le quartet cartonna quasiment tout de suite avec ce single paru en '58, un uptempo doo-wop devenu depuis un classique du genre. Enjoy.
Dion & The Belmonts - I Wonder Why
06 novembre 2018
Tonic, indeed! Deux versions du classique sixties British R&B des Small Faces, la cover bien garage de The Litter, face-B du standard Action Woman de ce kool band de Minneapolis, datée de 1967, et bien sûr l'original bien plombé, impeccable stomper déjà pub-rock avant l'heure, du gang de Steve Marriott , daté de '65 et ici en live sur la télé allemande un an plus tard. Love 'em both.
The Litter - Whatcha Gonna Do About It?
The Small Faces - What'cha Gonna Do About It
05 novembre 2018
Pour démarrer cette semaine, un duo mari et femme qui commence à faire parler de lui! Gospel, soul, folk, bluegrass & roots music et pas d'esbrouffe, juste quelques instruments et une production minimaliste, c'est The War & Treaty, étrange patronyme derrière lequel se cache le dernier projet en date de l'actrice et chanteuse américaine Tanya Blount et de son mari Michael Trotter. Un ep l'année dernière et un tout nouvel album, Healing Tide, paru il y a quelques semaines, et déjà quelques chouettes vidéos qui circulent sur YT, en attendant d'avoir l'occasion de les découvrir en live.. Enjoy.
The War and Treaty - Down To The River
The War and Treaty - Down To The River
29 octobre 2018
Et donc je réécoute The Many Moods of Ben Vaughn (le podcast d'il y a deux semaines - excellent, comme d'hab'), et je re-craque comme à chaque fois sur le Jolene de Dolly Parton, un de mes all-time favourites de la miss, publié en 1973 en single et sur l'album du même nom, et qui a connu une nouvelle jeunesse début 2000 grâce aux reprises live et studio des White Stripes. Un titre qui à chaque fois me fait irrésistiblement penser au Ne me quitte pas de Jacques Brel, tant la peur panique d'être définitivement abandonné(e) par l'être aimé transparaît dans les paroles des deux chansons, même si l'approche et le traitement sont bien sûr radicalement différents. Dolly supplie sa flamboyante rivale de ne pas lui piquer son homme, Brel supplie sa femme de ne pas le laisser, et les deux personnages oublient leur amour propre et abandonnent toute dignité et toute retenue pour supplier et supplier encore.. Sublime.
En bonus la cover des 'Stripes en version live hardcore et une autre perle signée Dolly Parton, Joshua, live en 71 au Grand Ole Opry, pour le plaisir des oreilles et des yeux..ah! les costards de Porter Wagoner et de son band, et la choucroute blonde ultra-laquée de Dolly! Lovely.
Dolly Parton - Jolene
The White Stripes - Jolene
27 octobre 2018
Il y a trente ans on gueulait "Arras needs geetarz!" dans les micros de Radio PFM, et il semble que le message ait été passé d'une génération à l'autre dans la capitale de l'Artois. White Trash Bang Gang sera en concert à l'Imposture, à Lille, le 16 novembre prochain. Short shorts en jean à frange recommandés (pour les hommes).
White Trash Bang Gang - J'aime ta frange
22 octobre 2018
Seasick Steve a déjà vécu plusieurs vies riches en rebondissements: hobo / tramp / bum de sa Californie natale au Tennessee, busker (musicien de rue) à Paris, bricoleur de guitares et de diddley bows improbables, storyteller goguenard un peu partout, puis star des médias britanniques, il a aussi depuis 2006 pondu une huitaine d'albums tout à fait dignes d'intérêt, swamp trash back-to-the-roots rock'n'roll blues, extra special quality. Love that guy.
Actuellement en tournée en Europe pour la promo de Can U Cook?, son nouvel effort, avec un passage à Bruxelles le 23 novembre prochain, au Cirque Royal.
Seasick Steve - Down On The Farm
Sea Sick Steve - Diddley Bo
17 octobre 2018
En 1986, le premier album des Johnnys, Highlights of a Dangerous Life, paru en France sur Closer Rds, tournait au moins autant sur ma platine - et revenait en playlist dans l'émission - que, au hasard, les premiers lps des Hoodoo Gurus. J'avais craqué sur l'univers fun et country punk parodique du combo monté par l'ex-Hoodoo Rodney "Roddy" Radalj à Sydney en '82, et ce Injun Joe (tout comme Rebel Yell, sa super face-B inédite disponible sur le single paru quelques mois auparavant) tient encore parfaitement la route 35 ans plus tard. Enjoy the ride.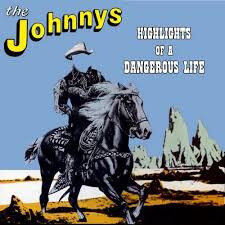 Une pensée au passage pour Spencer P. Jones, le chanteur guitariste du groupe et pilier émérite de toute la scène rock'n'roll australienne (The Beasts of Bourbon,..) des 80's et des 90's (plus une floppée d'albums solos jusqu'à récemment), disparu à l'âge de 61 ans il y a quelques semaines, RIP, Lone Rider.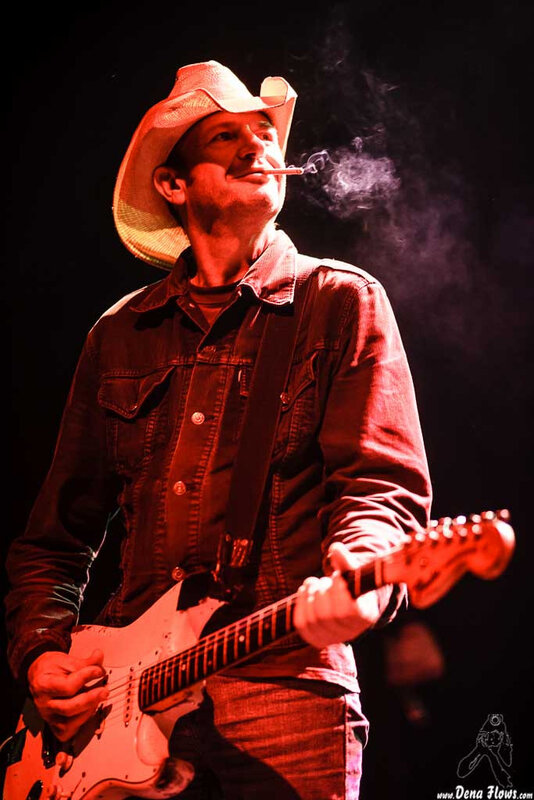 16 octobre 2018
Nine Pound Hammer hier, Nashville Pussy today, Blaine Cartwright toujours, avec Corey et Ruyter en machines à orgasme white trash sleaze hard rock speed punk à donf'.. et la pochette du single glorieusement repompée sur l'affiche - Babette Bardot forever! - de Mondo Topless, un Russ Meyer de 1966.. What's not to enjoy?
Nashville Pussy - Go Motherfucker Go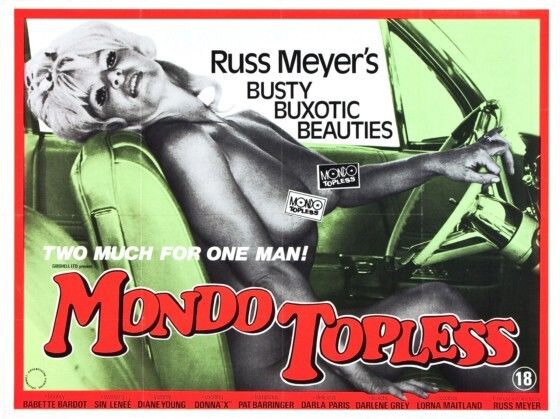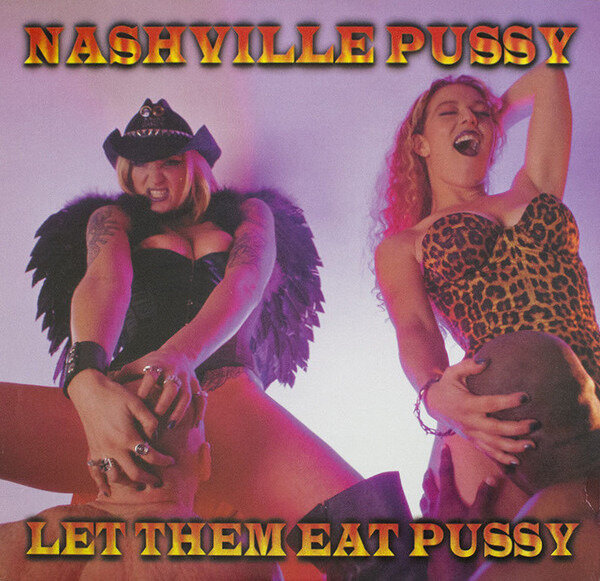 15 octobre 2018
Bon, je triche un peu ce matin, but I'm in a country punk kinda mood et je n'ai pas trouvé de vidéo assez cool à mon goût pour célébrer le réjouissant mauvais esprit et la gouaille décapante de Nine Pound Hammer, le combo hardcore hillbilly cowpunk pré-Nashville Pussy de Blaine Cartwright & co basé à Owensboro, Kentucky. Du coup, deux versions différentes mais tout aussi goûtues l'une que l'autre de leur Stranded outside Tater Knob, dont l'original figure sur leur classique second album, Hayseed Timebomb (tiens, ça ferait un bon nom de groupe, ça, non?) paru en 1994 sur Crypt Records. Enjoy (with or without a copy of JuGGs Magazine).
Nine Pound Hammer - Stranded Outside Tater Knob
Nine Pound Hammer - Stranded Outside Tater Knob
01 octobre 2018
C'est encore l'été sur RKT, avec le genre de truc qui aurait pu être bloqué dans le lecteur cassette (non, dans le lecteur à cartouche huit-pistes..) de la caisse sur la route des vacances, en mode soul '70's laidback, soyeuseusement orchestrée et satinée, s'il n'était sorti début septembre. Le nouvel et quatrième album de Jonathan Jeremiah s'intitule Good Day, et constitue une bonne entrée en matière pour découvrir l'univers folk & soul pas si uniforme que ça de ce londonien féru de sons des seventies mais qui considère que c'est d'abord et avant tout la qualité des chansons qui compte. Pour preuve, les deux pistes qui suivent et qui ouvrent ce nouveau long-jeu bien pourvu en songwriting haut de gamme et en petites pépites addictives. Enjoy.
Jonathan Jeremiah - Good Day
Jonathan Jeremiah - Mountain
Jonathan Jeremiah sera en tournée européenne au printemps.