18 juin 2018
Le premier album de Bodega, jeune et fin quintet from Brooklyn, New York City, pourrait avoir été enregistré à la fin des seventies, mais voilà, il paraît ces jours-ci, et ce How did this happen!?, premier single issu de ce Endless Scroll, est bien parti pour devenir le tube de l'été sur toutes les plages accessibles depuis le portail spatio-temporel ouvert en permanence sous le troisième pilier du pont de Williamsburg. Et, au delà des modèles et références proto et postpunk évidents (The Fall, Wire, le Velvet & co), auxquels on risque très vite de les réduire, il y a suffisamment de petites perles pop'n'roll dans ce premier opus (Truth is not Punishment, Boxes for the Move, Williamsburg Bridge,..) pour donner envie d'en savoir plus. Check'em out.
Bodega - How did this happen!?
26 avril 2018
Et merde.
Credits: Shake Some Action! - The NYC Garage Punk Scene Archive Project
The Raunch Hands - Blackjack
The Raunch Hands - I Live For The Sun
10 avril 2018
Le gros son de guitare à la fois touffu et tranchant de Johnny sur le cult-classic de toute une génération! 1977, Like a Mother Fucker, Thunders et sa Les Paul, The Heartbreakers.. Yeah, gimme some!
Johnny Thunders - Born To Lose
05 janvier 2018
Revigorante sortie ciné en perspective vendredi prochain au Majestic, Lille, avec le 81ème (déjà!) double-feature (ou double-programme) proposé par le Dr. Devo et l'équipe agit-proj(ectionniste) de Matière Focale: tout d'abord L'année du Dragon (1985) de Michael Cimino, action thriller efficace et stylé qui nous replonge dans l'ambiance poisseuse et déliquescente du New York criminel des Triads des mid-80's, avec un Mickey Rourke en grande forme. Et ensuite, le méconnu, délirant et jouissif quoique pas totalement abouti Les Aventures de Jack Burton dans les griffes du Mandarin (BigTrouble in Little China, 1986) de John Carpenter, un mélange de styles complètement barré mélant aventure, romance, horreur et loufoquerie totale, avec un Kurt Russell parodiant son Snake Plissken en camionneur grande gueule et bas du front toujours en retard d'un ou deux métros. Le tout dans les Chinatowns revisitées et fantasmées de New York et de San Francisco.. Une première bonne raison d'avoir (next) Friday on your mind, non?
01 octobre 2017
Deux occasions de se replonger, ces jours-ci, dans le New York des 70's.. Tout d'abord, une belle expo photos à la galerie Polka à Paris, qui se termine malheureusement dans quelques jours mais qui vaut le coup si, comme moi, vous êtes amateurs d'américaines seventies dans leur habitat naturel, à savoir ici les rues plus ou moins trashy du New York pré-"nettoyage-par-le-vide" de l'ère Giuliani. Des clichés signés Langdon Clay datant du milieu de années soixante-dix, puissamment évocatrices d'un NYC fantasmé, nourri par tous les films vus et revus depuis The French Connection, Klute, Taxi Driver ou Dog Day Afternoon.
Ensuite, The Deuce, la nouvelle série TV de HBO, qui nous replonge dans le NYC interlope et grouillant de vie de la 42ème Rue, Midtown, Manhattan, à l'époque de la naissance du cinéma porno "moderne", des pimps aussi brutaux que flamboyants et beaux parleurs, et de leurs streetwalkers, ces filles de la banlieue ou de la cambrousse qui finissaient prostituées après avoir cru décrocher la lune en écoutant leurs séduisants discours. Les premiers épisodes sont prometteurs, le casting à la hauteur, la reconstitution du quartier bluffante, et la bande son funk 70's est impec'. My kind of stuff!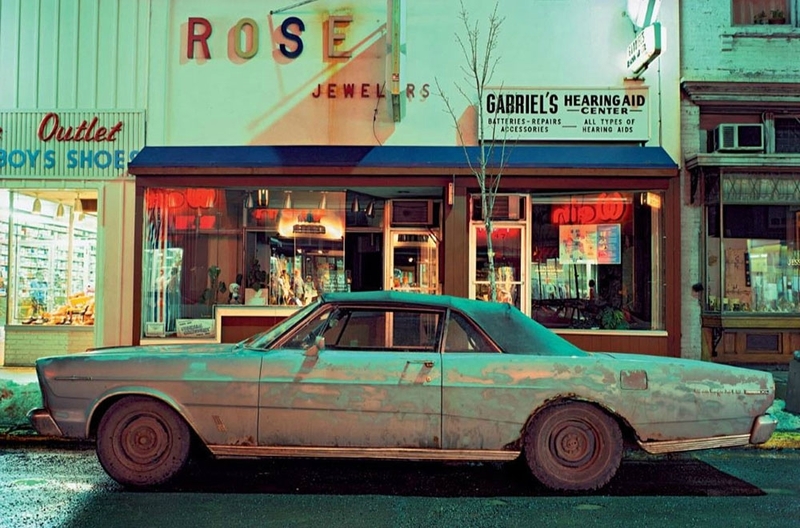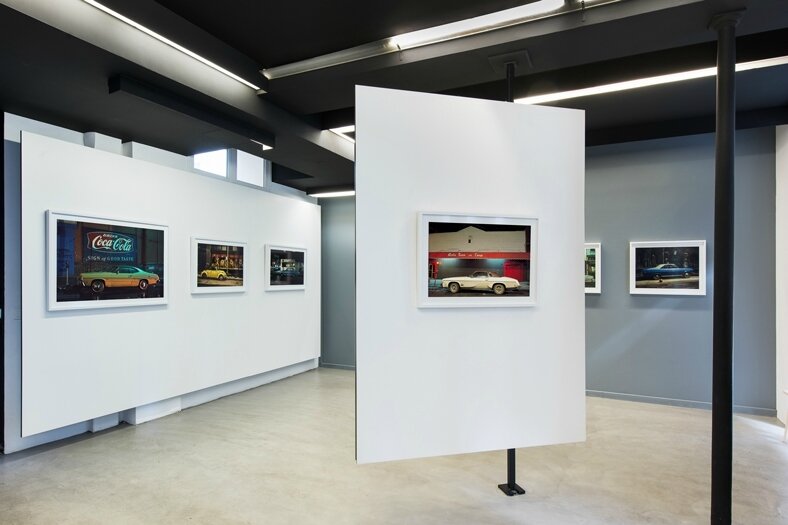 30 septembre 2016
Sortie officielle aujourd'hui du documentaire de Brendan Toller sur la vie de Danny Fields. Manager d' Iggy & The Stooges et des Ramones, journaliste, music exec, il a joué un rôle de premier plan dans l'émergence du Punk Rock et à croisé la route du MC5, du Velvet et des Modern Lovers, entre autres pointures.. Un doc qui mérite le détour, donc!
Danny Says - Official Trailer
12 septembre 2016
Après quatre albums en solo et un premier long-jeu avec son Six en 2013, l'excellent Minute By Minute, le British Soul-Stirrer numero uno James Hunter est de retour cette année avec un nouveau lp, Hold On!, et une tournée européenne qui passera par Marcq En Bareuil le 10 novembre prochain (au Théâtre Charcot). Une occasion à ne pas manquer pour se recharger les batteries en se régalant d'un healthy shot of real cool Ryhthm'n'Blues avec des vraies tranches de Soul dedans! Move your arse, shake your hips, your titties and your boooooty, and your mind will follow.. Nous, on y sera, et vous?
Pour patienter, une petite visite des studios de Daptone Rds, le désormais attitré label du James Hunter Six, au 115 Troutman Street, à Bushwick, Brooklyn, en compagnie de James Hunter et de Gabriel Roth, ingé du son maison (Amy Winehouse, Sharon Jones,..) et co-fondateur du label. Got Soul!
The James Hunter Six - (Baby) Hold On!
17 juillet 2016
Une émouvante éloge par Ben Vaughn sur le site de The Daily Beast.
Juke Box Babe à Paris en 1981, en première partie des Stray Cats.
09 mai 2016
Jeune gang tout fou from Brooklyn, pur garage punk rock'n'roll from NYC!!! Z'ont du écouter les albums du Chocolate Watchband, des Seeds et des Fuzztones en boucle, ces gars-là! Un 45trs (avec les deux titres de la vidéo ci-dessous) est déjà sorti sur Wick, le sous-label r'n'r de Daptone Rds (home of Sharon Jones & the Dap-Kings), un debut lp arrive le 24 juin prochain, et ils seront live en Belgique dans quelques semaines! Enjoy.
THE MYSTERY LIGHTS LIVE: Too Many Girls/ Too Tough To Bear
The Mystery Lights Live @ Berlin NYC
Too Many Girls/ Too Tough To Bear
Shoot/ Edit: Arrow Mae : vimeo.com/arrowone
08 mai 2016
Peter Sekaer est né à Copenhague en 1901 et a immigré à NYC en 1918, à la poursuite de son rêve américain. Il est rapidement devenu un peintre de panneaux publicitaires et un créateur d'affiches reconnu, mais le succès commercial de ses entreprises ne l'a pas empéché de s'inscrire aux cours de la Art Student's League, qui lui donnèrent l'opportunité de croiser la route d'un Walker Evans puis d'une Berenice Abbott. En 1933 il décida de se consacrer uniquement à la photographie, en bossant notamment pour pas mal d'agences fédérales américaines comme la United States Housing Authority (qui travaillait sur la suppression des taudis et le renouvellement de l'habitat dans les grands centres urbains) ou le Bureau des Affaires Indiennes, et aujourd'hui, ses centaines de clichés constituent un indispensable témoignage de l'évolution des USA pendant la première moitié du 20ème siècle.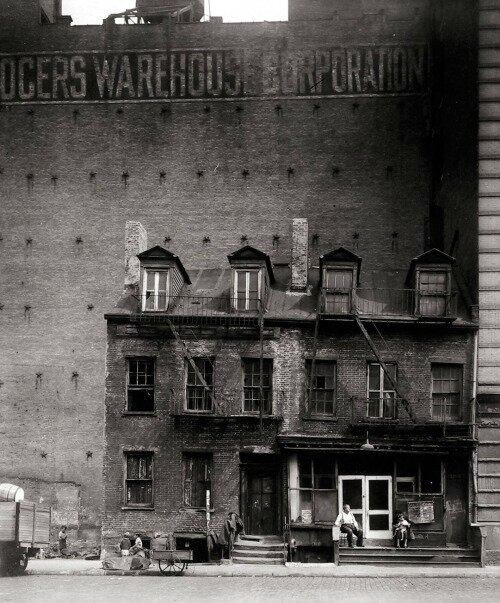 New York, ca. 1934 - Peter Sekear