02 janvier 2019
Un ticket portugais potentiellement muito quente à l'Aéronef le 15 mars avec The Legendary Tiger Man, The Poppers et Magzani, le Brooklyn post-punk qualité upper shelf de Bodega (à l'Aéro également) le 13 avril, Howlin' Jaws au Poche à Béthune le 25 avril, Jonathan Jeremiah au Botanique, Bruxelles, le 18 février, The Dead South le 31 mars à Sint-Niklaas au De Casino, Death Valley Girls à la Manufacture à Saint Quentin le 8 mars (et le 23 février au 4AD, puis le lendemain à l'Aéronef), King Khan Louder Than Death au 4AD le 19 avril, le Paul Collins' Beat au Den Hag à Courtrai le 16 février, ce sont, dans le désordre, quelques-uns des concerts qui pourraient valoir le détour dans les semaines qui viennent.. sans oublier le Roots & Roses édition 2019 avec The Courettes, Kitty, Daisy & Lewis, Jon Spencer & The Hitmakers et le reste de la prog à venir, le 1er mai à Lessines!
Check out la colonne Upcoming Concerts à droite de cette page (promis, je la mets à jour, euh, bientôt).
The Legendary Tigerman - Motorcycle Boy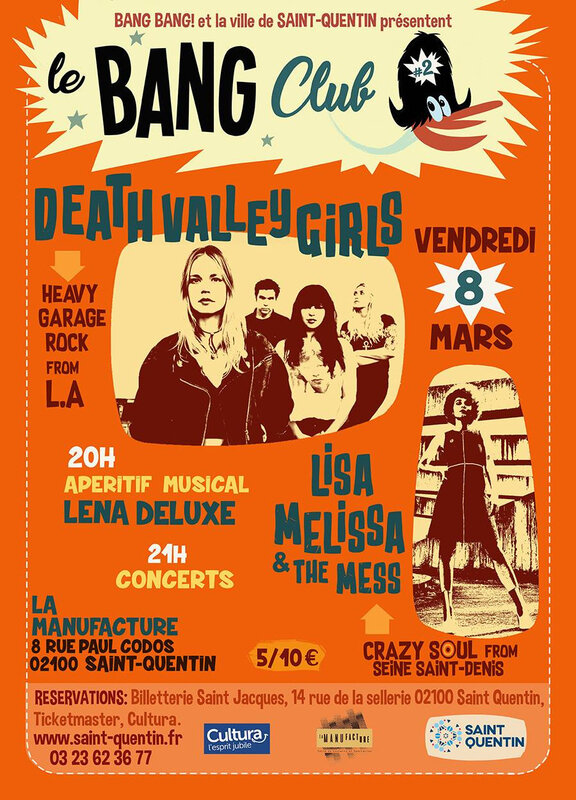 The Dead South - Banjo Odyssey

Paul Collins' Beat - The Kids Are The Same
17 septembre 2018
Ou le Paul Collins' Beat, pour ne pas confondre avec le groupe anglais du même nom. Classique Power Pop du début des 80's, un premier album devenu culte d'Oslo à Madrid et de Perth à Toulouse, et un Paul Collins qui continue encore aujourd'hui et vaille que vaille à défendre une certaine idée du rock'nroll, mélodique, catchy et fiévreux, beatlesque et ramonesque à la fois.. ça fait 39 ans que The Beat, l'album, revient régulièrement sur ma platine, et je ne m'en lasse pas..
The Beat - Rock N Roll Girl