31 décembre 2019
Je ne manque jamais un énième revisionnage du Pacha de Lautnert, pour plein de bonnes raisons: Gabin, Pousse, Dalban et toute la bande bien sûr, mais aussi la Matra 530 des flics et les caisses américaines des gangsters, les dialogues d'Audiard et Dany Carrel en pinup parisienne si typiquement French sex-teaze. Sans oublier la bande son et ce terrible Requiem Pour Un Con signés Gainsbourg. Ce serait con de s'en priver, non?
Serge Gainsbourg - Requiem Pour Un Con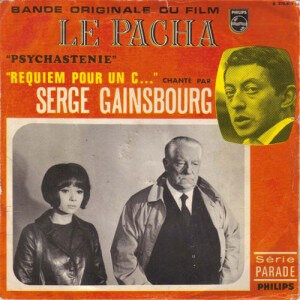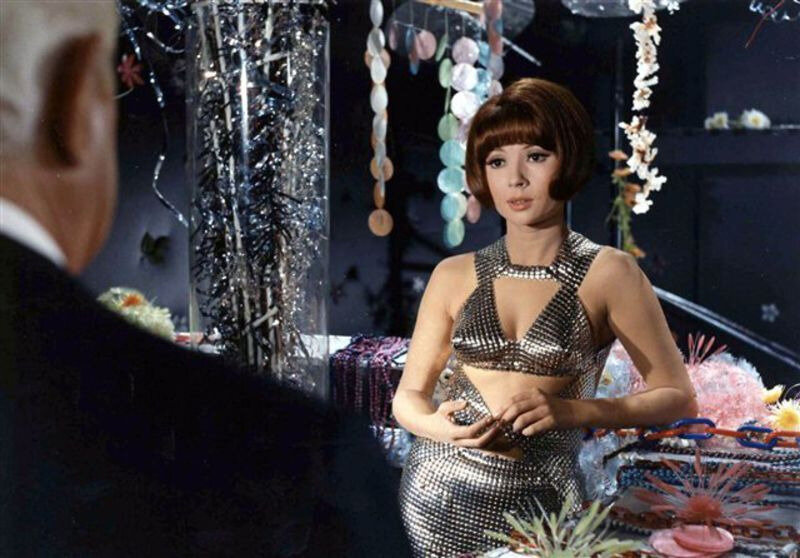 6
23 décembre 2019
Déjà posté un titre des Stems en guise de T.W.M.V. il y a trois ans, mais je ne vois aucune raison de se priver de ce genre de gourmandise aussie classic en cette fin d'année. Enjoy The Mushroom.
The Stems - Under Your Mushroom
04 novembre 2019
C'est le début de la semaine, c'est pour certain(e)s la rentrée, c'est just another Manic Monday! The Bangles en 1985 à l'époque de leur second album, Different Light, celui qui les fit décoller dans les charts avec le hit Walk Like An Egyptian. Pure pop en version Paisley Underground, le genre de trucs qui (tout comme leur excellent premier album, All Over The Place, paru l'année précedente) n'en finit plus de se bonifier en vieillissant. Enjoy.
05 octobre 2019
Honnêtement, je ne connaissais pas The Cocktail Slippers avant cet été, mais leur Give It To Me m'a durablement imprégné les neurones à force de l'entendre sur la satellite radio de la bagnole de location via le Little Steven's Underground Garage.. Rien de révolutionnaire, juste une bonne piste de garage rock'n'roll avec un riff ultra-accrocheur et un p'tit goût de revenez-y bien addictif.. Est-ce que ça justifie d'aller investiguer la discographie de ce all-girl combo norvégien originaire d'Oslo? Ben oui, et on y découvre quelques belles perles pop dignes, au hasard, du premier lp des Bangles, pour ne citer qu'elles, comme ce Show 'Em Good, extrait de leur dernier album en date, People Talk. Enjoy.
Cocktail Slippers - Show`em Good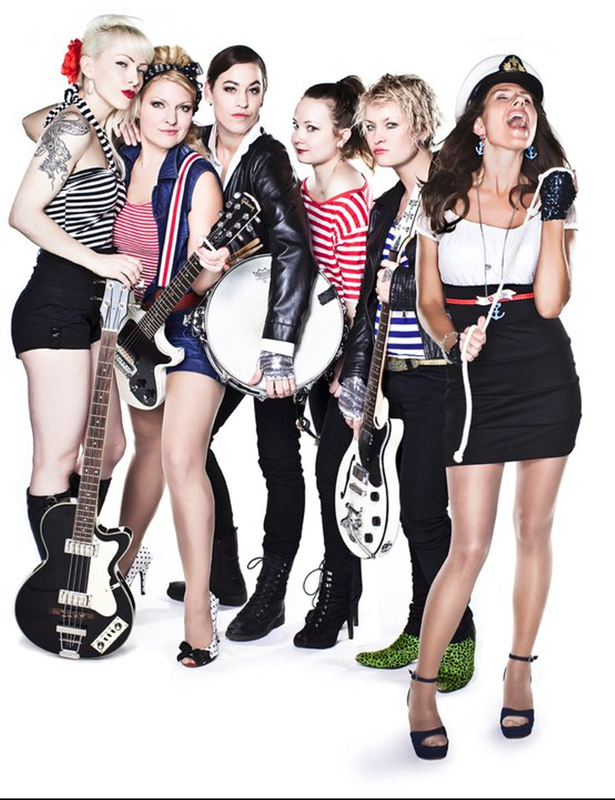 26 août 2019
Avril 1964. Le Dave Clark Five cartonne avec ce single aux States, après avoir été n°1 devant les Beatles au Royaume Uni. Aujourd'hui qui se souvient d'eux, à part les fans de la British Invasion? Pas grand monde, et c'est bien dommage.. Enjoy quand même.
Dave Clark Five - Glad All Over
28 mai 2019
Quatre an d'existence (1978-'82), un seul album self-titled tendance new wave (au sens américain du terme) en '80, et ce titre qui fut un hit dans la région de San Francisco, et qui sonne pas mal du tout encore aujourd'hui. Pearl Harbour, a.k.a. Pearl E. Gates, future épouse de Paul Simonon du Clash, au chant. Enjoy.
Pearl Harbour & The Explosions - Shut up and dance
25 mars 2019
En plein festival SériesMania ce weekend, quelques belles découvertes déjà, mais je me disais que ça faisait quand même un bon moment que je n'avais pas eu un choc sériephile à la hauteur de Breaking Bad, la fameuse série en cinq saisons (2008 - 2013) de Vince Gilligan, featuring Brian Cranston dans le rôle (de sa vie?) de Walter White, prof de chimie qui a plus ou moins raté sa vie et qui, atteint d'un cancer foudroyant, se transforme en redoutable fabriquant-dealer de métamphétamine pour subvenir aux besoins de sa famille.
J'avais vraiment craqué sur cette série là en particulier, et j'ai encore un souvenir ému de la toute dernière scène du tout dernier épisode, quand Walter rend l'âme et que le Baby Blue de Badfinger démarre.. Rarement l'adéquation entre les paroles d'une chanson, la chanson elle-même, et l'utilisation de celle-ci à un moment-clé - le premier couplet résumant en quelques mots toute l'intrigue - n'avait été aussi parfaite. Un coup de maître de Thomas Golubic, le Music Supervisor de la série à l'époque!
Badfinger - Baby Blue
09 mars 2019
La piste à se mettre en boucle quand c'est le weekend mais que le temps est pourri, qu'il fait froid, qu'on est crevé et qu'on a le moral dans les boots.. Ce classique pop-garage-rocker qui-aurait-du-être-un-hit à l'époque fut signé par The Choir, from Cleveland, Ohio, en 1966, est fait encore aujourd'hui toujours bien la paire garage-météorologique avec le I'm in Pittsburg (And it's raining) de The Outcasts, paru la même année. La version d'un autre natif de Cleveland, Stiv Bators, sortie en 1979, est pas mal non plus. Enjoy.
The Choir - It's Cold Outside
Stiv Bators - It's Cold Outside
24 février 2019
Pas mal du tout le gig des Death Valley Girls hier soir au 4AD à Diksmuide, mais on a surtout craqué sur la perf toute en fraîcheur pop sucrée salée mais néanmoins rentre-dedans de Calva Louise, jeune trio British from Londres, qui vient en outre de sortir il y a quelques jours son premier album, Rhinoceros. Check 'em out if you can, ça fait du bien!
Calva Louise - Getting Closer
Calva Louise - I'm Gonna Do Well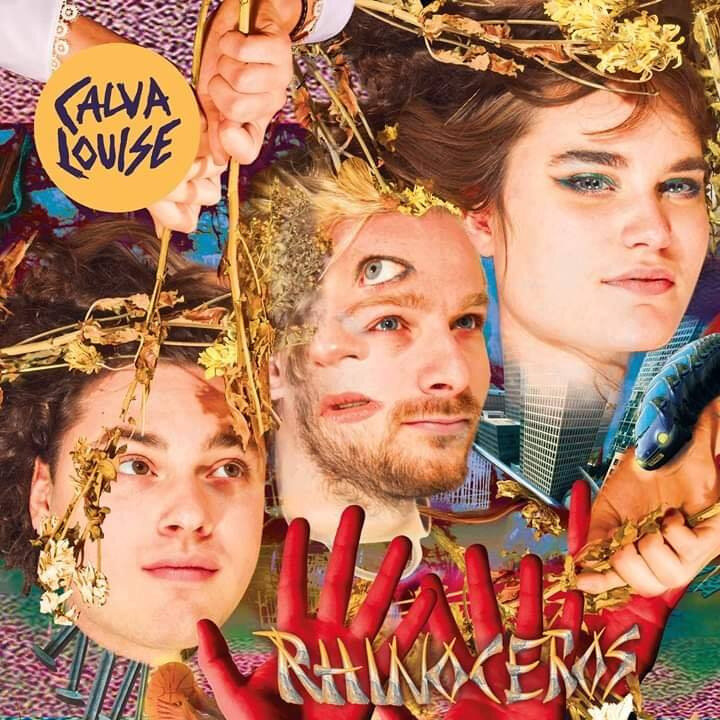 30 juin 2018
Curieux parcours que celui des Osmond Brothers; à l'origine une (vraie) fratrie née et élevée dans une famille Mormone très straight d'Ogden, Utah, dont quatre des frères commencèrent très jeunes à chanter localement et, très vite, avec beaucoup de succès leur propre barbershop music (harmonies vocales à cappella sans aucun instrument) avant de se lancer dans une carrière professionnelle dans la variété la plus mainstream sous la houlette de leur papa manager. Ultra-pros sur scène comme en studio, complètement clean-cut avec leurs dents bien blanches et leur look inoffensif, ils devinrent quasiment à eux tous seuls le prototype de tous les boys bands à venir, influençant les frères Jackson au début du Jackson Five et déclenchant une véritable Osmondmania un peu partout.
Jusqu'au jour ou les frangins, attirés par le côté sombre de la Force du Rock'n'Roll, décidèrent contre l'avis paternel d'injecter une bonne dose de groove et d'énergie dans leur pop bien propre. Ce qui aboutit à ce petit bijou d'hybride glam / funk / hard rock / bubblegum - et classique maintes fois repris depuis - qu'est Crazy Horses: une cavalcade débridée et un cri de guerre écolo, avec derrière l'évident clin d'oeil aux Native Americans et à leurs montures, via le célèbre chef de guerre indien Lakota Crazy Horse (cf. la rythmique tribale et le fameux riff d'orgue de Donny Osmond), des paroles engagées (si,si) puisqu'il s'agit d'une dénonciation en bonne et due forme de la pollution automobile croissante en ce début de décennie (On est en 1972!) - "et si ça continue c'est de notre faute à tous". Imparable!
The Osmonds - Crazy Horses
et un bonus, en live et pour le look!
The Osmonds brothers - crazy horses