05 novembre 2019
2001! Déjà 18 ans qu'est sorti ce qui doit probablement être le meilleur enregistrement jamais réalisé par les Dirtbombs, un bon groupe de Detroit monté par le cofondateur des Gories, Mick Collins, quelques années auparavant. Deux batteries, deux basses, une guitare, la voix chaude et la présence scénique de Collins.. de quoi garantir de sacrés souvenirs de concerts, surtout pendant les tournées de promo de ce fameux second album Ultra Glide In Black, avec cette superbe collection de reprises remises au goût du jour garage soul. Le single Ode to a Black Man a bien tourné sur ma platine, la face A signée en 1980 par Phil Lynott, mais aussi la face B inédite avec cette cool et suavissime cover du Natural Man (1971) du crooner soul/r'n'b Lou Rawls! Enjoy.
The Dirtbombs - Ode to a Black Man
The Dirtbombs - Natural Man
26 octobre 2019
Bon ben cette semaine a été très punk dans mes enceintes.. Après être retombé dans la marmitte mid-seventies pub/punk avec les 'Bishops et l'infernal quintet Bators/Chrome/Zero/Magnum/Blitz lundi et mardi dernier, on enfonce le clou chromé ce samedi matin avec un combo injustement oublié, The Nips, a.k.a. The Nipple Erectors (un nom unilatéralement désigné comme Meilleur Nom de Groupe Punk et Assimilé par un jury de une personne cette semaine dans mon salon), monté par Shanne Bradley et Shane MacGowan (Six ans avant que ce dernier ne co-fonde The Pogues) et auteur d'au moins deux classiques, le très power-pop Gabrielle (1979 - repris quelques années avant sa parution par Johnny Hallyday) et ce fantastique All The Time In The World, leur second single paru en 1978. Enjoy.
The Nips - All the Time in the World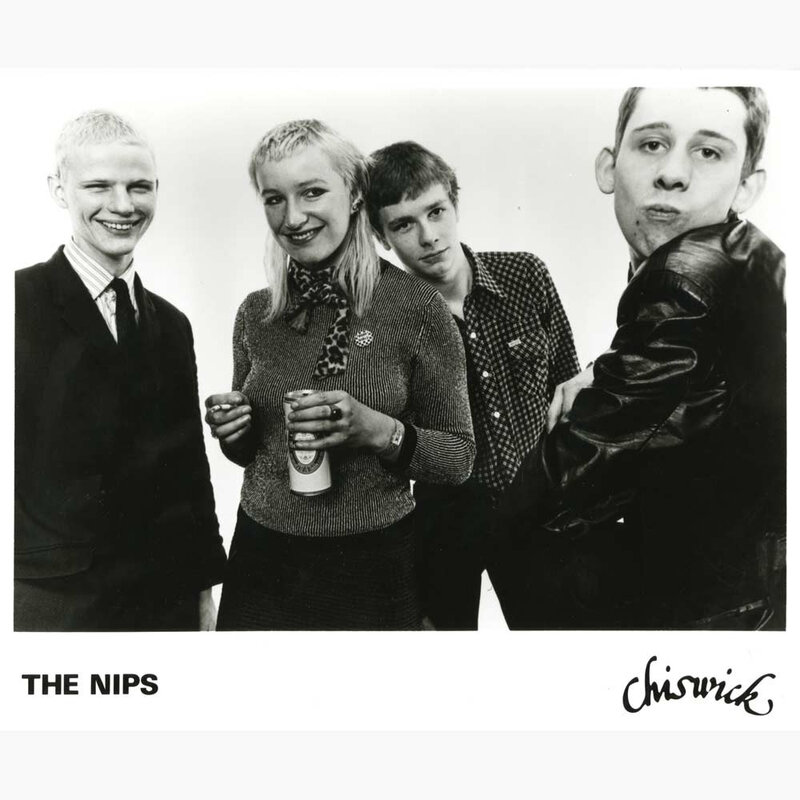 22 octobre 2019
Punk rock, pub rock, "street rock", en 1975, à Londres et un peu partout, c'était moins l'étiquette qui comptait que l'envie et la volonté du back to basics, aussi bien sur scène que dans le studio, façe à ce truc boursouflé, élitiste, nombriliste et prétentieux qu'était devenu le "Rock".. The Count Bishops, vigoureux quintet londonien biberonné au freakbeat rhythm'n'blues British et au garage punk US n'avait pas d'autre ambition que de revivifier le rock'nroll, d'en faire à nouveau un trux excitant, lean, mean and nasty, comme leur collègues Doctor Feelgood ou Eddie & The Hot Rods. Mission accomplie dès Speedball, leur premier EP 4-titres, également le tout premier vinyle paru sur Chiswick Records, jeune label dévoué à la cause. A coup d'originaux rentre-dedans et de reprises survitaminées - tel ce Teenage Letter écrit par Big Joe Turner et déjà revisité par Jerry Lee Lewis, The Sorrows et un paquet d'autres auparavant - les Count Bishops ouvraient la voie au Clash et aux Pistols..
Count Bishops - Teenage Letter
21 octobre 2019
Pas plus de trois minutes de pure rage, un condensé jubilatoIre de frustration et d'énergie, tension / compression / explosion, on est en 1977 au CBGB's, 315 Bowery, Manhattan, The Dead Boys viennent de migrer de Cleveland, Ohio, à NYC, et définissent quasiment à eux seuls les canons du punkrock. Sonic Reducer, ain't no loser..
Dead Boys - Sonic Reducer
28 septembre 2019
"You're my only friend, and you don't even like me".. la voix abrasive de Sean Greenway, à peine majeur, les lyrics et le riff plombé du premier single de God avaient créé un véritable séisme à la sortie du 7" sur Au-Go-Go Rds en 1988, et cette piste signée à l'époque par ce tout jeune combo de Melbourne est depuis devenue un autre classique oz rock incontournable, régulièrement repris aux quatre coins de la planète r'n'r par "ceux qui savent".. Un parfait antidote à la douceur de vivre australe et un véhicule idéal pour ventiler son amertume, sa rage et son dégoût de soi.. What's not to like?
21 septembre 2019
Encore une belle tranche de cowpunk avec ce combo canadien (Alberta) qui sortit deux albums entre 2002 et 2006, le premier étant titré Farmaggedon, ce qui les qualifiait d'office à l'époque comme "Meilleur Groupe Country Punk Du Monde Cette Semaine Dans Mon Salon" sur le seul mérite du clin d'oeil / jeu de mots foireux comme je les aime, le nom du groupe - Agriculture Club, Boy George, eat your heart you! - et celui du lp! Le Rubber Duck Breakdown qui ouvre l'album est une petite perle de brutalité et de storytelling à la chute sarcastique à fort parfum de vécu. Love it!
Agriculture Club - Rubber Duck Breakdown
16 septembre 2019
Au début des eighties, on appellait ça du Country Punk, autrement-dit le mix à priori improbable entre la country music de la cambrousse et des trous paumés et le rock'n'roll urbain des grande métropoles. Ouais, mais de quelle country parlait-on? De la mainstream country réac, polissée et ultra-commerciale produite à la chaîne depuis Nashville? Of course not, il s'agissait plutôt de celle, rebelle et outlaw, héritée des icônes du genre, de Hank à Johnny en passant par Willie, et de leurs successeurs. Un univers musical différent de celui des Ramones, de X ou des groupes British - qui venaient juste de réinjecter de l'urgence et de la fureur dans le rock'nroll des origines - mais au fond une même rage incandescente et des frustrations à ventiler par n'importe quel moyen! Logique donc, pour le gamin qui s'emmerdait dur dans sa banlieue ou sa ferme, de tomber dans le punk, puis tout aussi logiquement de se rendre compte qu'une partie de la discothèque parentale, méprisée jusque là, renfermait elle aussi quelques perles sauvages, anti-establishment et insurgentes.. Le Cow Punk était né.
Jason & The (Nashville) Scorchers fit parti des pionniers du genre, avec à leur actif de vraies country roots et un chanteur exceptionnel, Jason Ringenberg. Cette cover survitaminée de Bob Dylan cartonna en '83, à la sortie de leur premier mini-lp 6-titres, Fervor, le bien-nommé.. Et même si la vidéo peut faire doucement rigoler aujourd'hui, ce premier vinyle est depuis devenu un classique!
Jason and the Scorchers - Absolutely Sweet Marie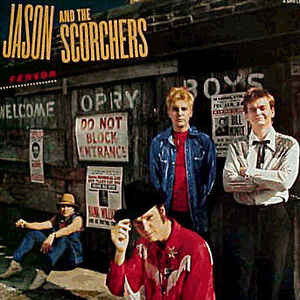 09 septembre 2019
The Darts, le all-female psych-garagepunk band drivé par Nicole Laurenne depuis 2016, revient par chez nous dans quelques semaines pour une nouvelle tournée européenne et pour assurer la promo de leur second album, I Like You But Not Like That, paru au printemps dernier. Sur scène le samedi 2 novembre prochain à la Manufacture, Saint Quentin, à l'initiative de l'intrépide asso Bang Bang! qui inaugure sa nouvelle saison avec ce Bang Club N°4. Ah oui au fait, le titre ci-dessous fait aussi parti du soundtrack de la nouvelle saison de Peaky Blinders.. Check it out!
The Darts - Love U 2 Death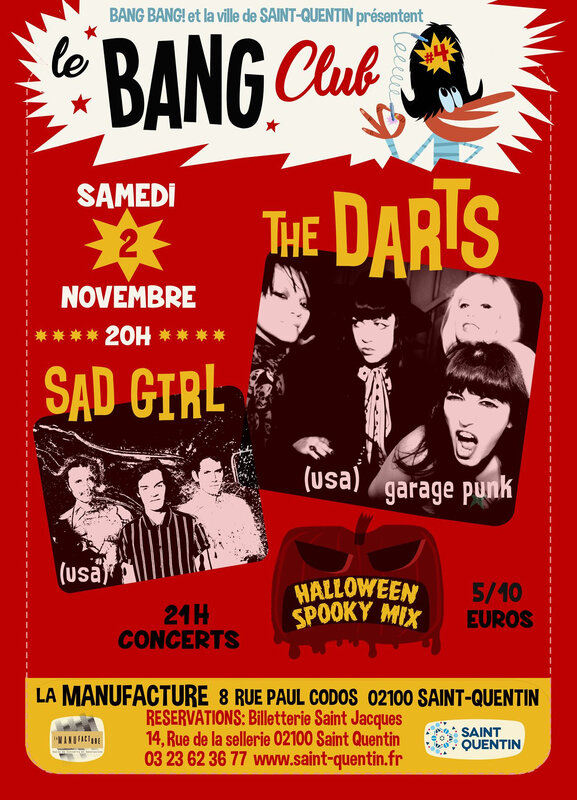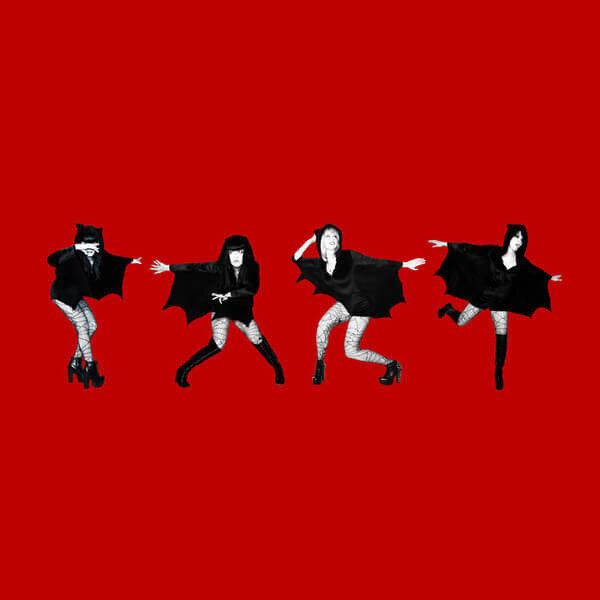 25 juin 2019
The Heck! Un garage punk power trio originaire de Klazienaveen, dans le nord-est des Pays-Bas, deux singles et un album tout récent à son actif (Who? The Heck!!!, sur Dirty Water Rds), et rien du tout côté passif! Un son cru à souhait mais des chansons bien torchées, avec un sens mélodique certain, et une patate d'enfer.. Que demander de plus? Ben, un p'tit tour par la nord de la France ou le sud-ouest de la Belgique, par example, ça serait kewl, non?!
The Heck - For Cryin' Out Loud
17 juin 2019
Un petit aperçu de se qui attend les festivaliers du Sjock et de Binic en juillet, avec les quatre beaux gosses de Grindhouse en pleine action! From Melbourne, Australia, with a love of beer and Mutha Fuckin Punk Rock Power. Love'em!
Grindhouse - Death Of The Australian Car Industry
Grindhouse - Peter Brock Built My Hotrod