19 mars 2018
Nettement moins connus que leurs homologues américains ou européens, les groupes garage rock australiens des mid-sixties ont eux aussi produit leur lots de singles notables et d'albums incontournables à l'époque, dont ont émergés très rapidement un nombre non négligeable d'hymnes devenus depuis des standards définitifs, down under principalement, mais parfois aussi à l'échelle planétaire.
Le premier exemple qui vient en tête, c'est bien sûr le foudroyant succès mondial des Easybeats dès 1965, mais Friday on my mind fut longtemps, jusqu'à l'internationalisation du phénomène fanzine / labels indés / rééditions Pebbles and co vingt ans plus tard, l'arbre qui cacha la foisonnante et riche brousse aussie.
Heureusement, la naissance aux USA du massif mouvement de compilations et de rééditions déclenché par la parution dès 1973 de la première et mythique Nuggets incita très vite beaucoup d'autres pays à se pencher sur leur propre – et pas si éloigné que ça – passé rock'n'roll, puis, grâce à la deuxième vague garage rock des 80's, ces pépites finirent par être définitivement déterrées, dépoussiérées, et amoureusement compilées par des fans hardcore avant d'être remises au goût du jour par autant de combos aussi respectueux que clairvoyants,ceux-là même qui permirent aux générations suivantes de (re)découvrir à leur tour toutes ces petites merveilles sauvées de l'oubli et des poubelles de l'Histoire.
The Atlantics a fait et fait encore partie de ce haut du panier, et même si ce Come On est un peu tardif (1967) par rapport à l'âge d'or (1964-1966) de ce qu'on appelle «garage rock», il n'en demeure pas moins l'un des joyaux ultimes du rock'n'roll tout court et toutes périodes - et origines - confondues.
17 mars 2018
Hier soir c'était le début du weekend et le bon moment pour aller surfer dans les bars, avec Guitar Wolf à Lille et les Nomads à Diksmuide! Dommage pour les japonais, pas pris mes places à temps, mais en même temps j'étais particulièrement excité à l'idée de retrouver sur la chouette petite scène du 4AD mes héros de jeunesse! On avait un excellent souvenir de leur dernier passage dans la région, au Sjock Festival il ya deux ans, et on s'est repris une bonne claque aux petites mauvaises humeurs hier avec un gig 100% garage punk velu et 200% rentre-dedans, le truc idéal, entre deux savoureuses gorgées bien méritées de Vedett et de Hommel Bier, pour réaligner votre kharma et vous mettre les titties en effervescence quand vous sortez rincé de votre working week. Call off your dogs, Lowdown Shakin' Chills, Rat Fink a Boo-Boo (l'indicatif de Real Kewl Trash, l'émission, il y a 30 ans!), Working for the Man, Knowledge comes with death release, Better Off Dead, le Come On de The Atlantics (un titre que j'avais déjà programmé pour le This Week's Music Video de lundi prochain - talkin' about good timing..), Hans, Nick, Björne et Joakim nous ont fait la totale, prenant manifestement autant de plaisir que le public à célébrer le rock'n'roll dont ils sont - nous sommes tous et toutes - tombés raide dingue amoureux il y quelques dizaines d'années..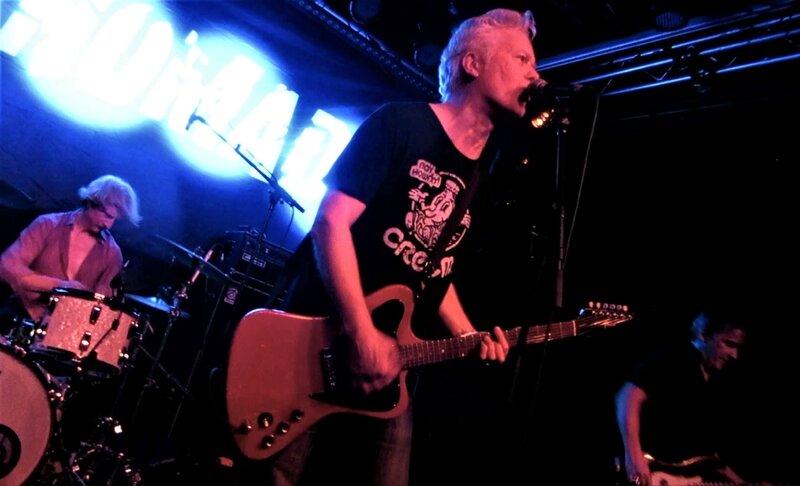 The Nomads @ 4AD, Diksmuide - March 16th, 2018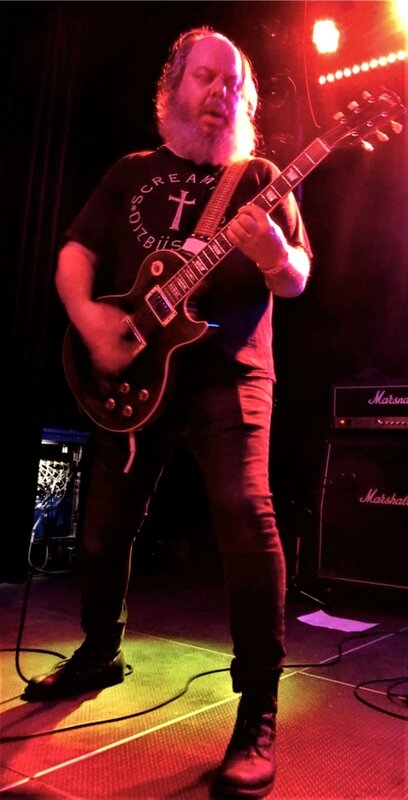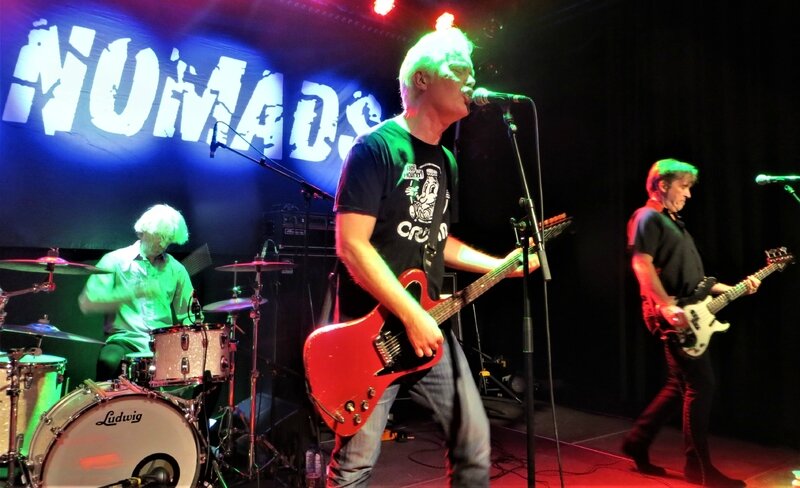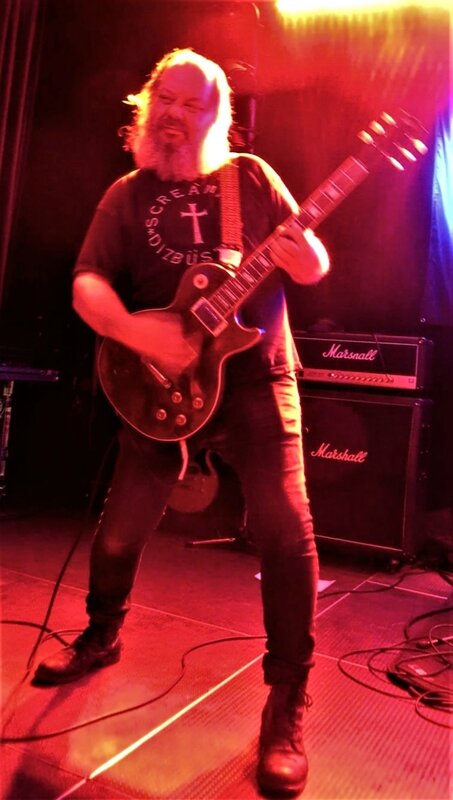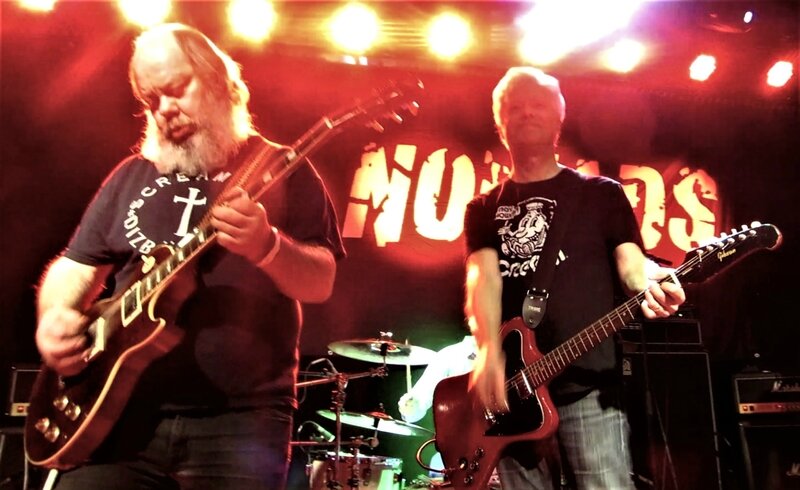 05 mars 2018
"I'm Godzilla.. you are Japan ..Lille!" Guitar Wolf, l'infernal et totémique trio nippon pose son U.F.O. à Lille le vendredi 16 mars prochain au bar L'imposture. Haute dose radioactive de Jet Rock'n'Roll extatique en perspective!!

Guitar Wolf - High Schooler Action
03 mars 2018
Un truc Stoogien, sauvage et suèdois pour démarrer le weekend, issu de In the air tonight, premier album 100% Fun(house) revisited de The Union Carbide Productions, paru en 1987. Enjoy.
Union Carbide Productions - Cartoon Animal
26 février 2018
Le last great soul shouter de Boston est de retour en Europe au printemps, avec un nouvel album sous le coude (Soul flowers of Titan, à paraître dans une semaine - super titre, au passage!) et toujours ce démoniaque mix de soul blues et de high energy rock'n'roll rhythm'n'booze propulsé dans la stratosphère par The Savages, l'impeccable backing band du Barrence, emmené par le jeu sec et précis de Peter Greenberg à la six-cordes. En concert début juin en Belgique, on croise les doigts pour un passage par le nord de la France dans la foulée..
Barrence Whitfield & the Savages - Let's Go To Mars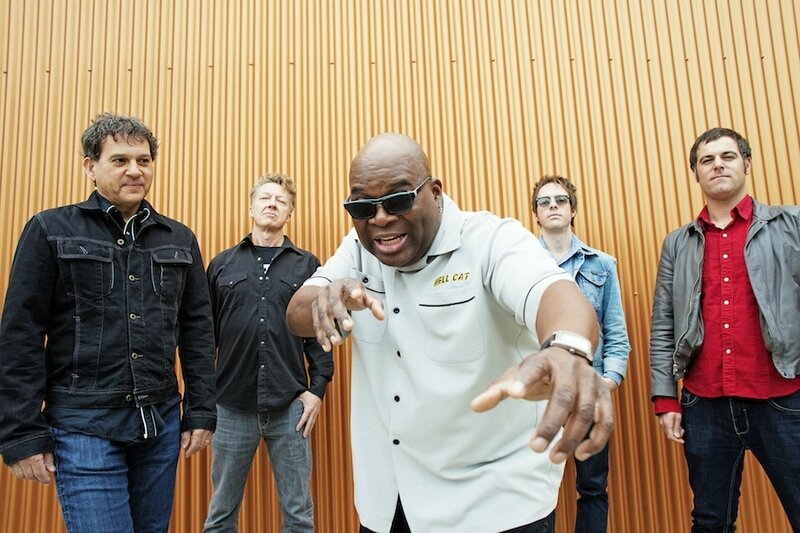 Bonus: BW&TS à leurs débuts au milieu des 80's, avec leur cover du Bip Bop Bip de Don Covay, et au Roots & Roses il y a 6 ans (click on the pix)!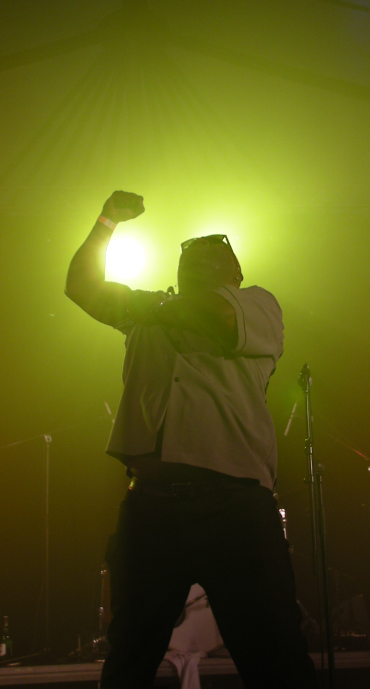 17 février 2018
Et ça marche aussi très bien demain dimanche au saut du lit.. le titre ultra-addictif de Jonathan R. , posté mardi dernier, dans la version cartoon-ramonesque des Groovie Ghoulies, quand Kepi, Roach et le reste du groupe s'amusaient depuis Sacramento à revivifier modestement mais avec un amour sincère les codes des films de série Z via les canons power pop et punkrock de leurs illustres prédécesseurs new-yorkais. Enjoy.
Groovie Ghoulies - Dancing Late At Night (Modern Lovers)
10 février 2018
Donc, les types sont en train d'écouter les Surfaris, et là, les quatre kings of the surf de Glendora attaquent Wipe Out.. l'un des types à une révélation et dit aux autres: "à notre tour de faire un instro!" Et hop, ils se baptisent The Safaris, enregistrent Kick Out, et ..le combo disparaît aussitôt, juste après la parution du single en 63. Enjoy the Surf, punk..
06 février 2018
Au royaume des groupes qui auraient dû être reconnus à l'époque et qui sont presque définitivement oubliés aujourd'hui, The Unknowns sont et seront toujours les numero unos... A l'instar de leur charismatique chanteur Bruce Joyner, malchanceux notoire et loser magnifique, le groupe Angelano n'a jamais eu l'occasion de cartonner à grande échelle mais à tout de même, pendant sa brève existence (1080-1982), réussi à marquer durablement quelques fans dispersés sur la planète, qui se souviennent encore aujourd'hui de l'impact quasi-physique de ce Pull My Train, frénétique garage punkabilly mutant tout en twang, en échos et en guitares Mosrites - emporté par la voix Southern Gothic unique, fougueuse et incandescente du génial Joyner..
The Unknowns - Pull My Train
30 janvier 2018
1982's Classic Garage Punk Medway Mod Revival Killer Instro!!! Le premier album, A Taste of Pink, revient encore régulièrement sur ma platine.. Enjoy.
The Prisoners - Come To The Mushroom
23 janvier 2018
Hell Yeah, gimme some SURF PUNK, honey! Le premier des deux singles de The Fender Four, from Baltimore & So Cal, enregistré en 1964, un instrumental brutal, lean & mean et testostéroné comme je les aime.. Randy Holden, futur The Other Half (Mr.Pharmacist !) et Blue Cheer, à la guitare.. Killer..
The Fender Four - Margaya