31 mars 2019
Pas mal, pas mal du tout les deux premiers épisodes du reboot 2019 de la mythique série télé The Twilight Zone (La quatrième dimension en France), qui m'avait complètement terrorisé / captivé / fasciné quand j'étais gamin (et ado, grâce à Temps X!). Un redémarrage à la fois très contemporain et très respectueux du concept original imaginé par le génial Rod Serling à la fin des fifties, sous la houlette du talentueux Jordan Peele (le scénariste réalisateur derrière le déjà-culte film d'horreur / pamphlet politique Get Out sorti il y a deux ans).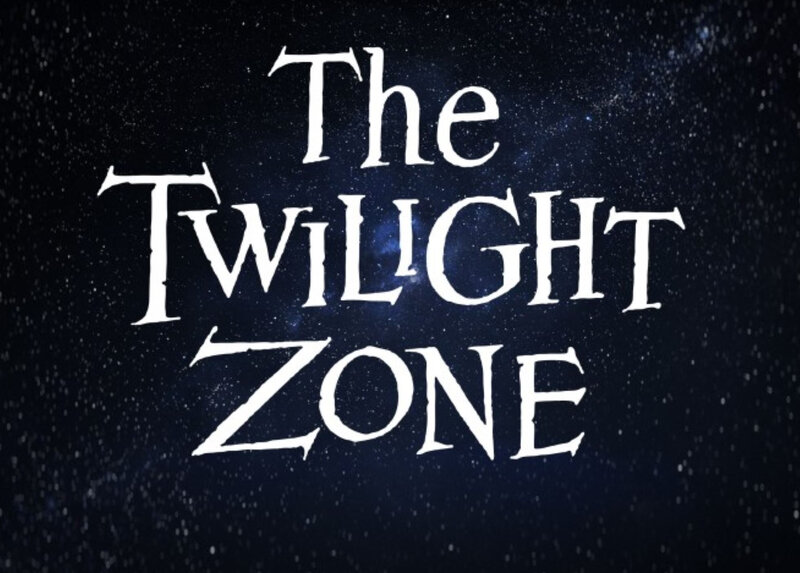 The Twilight Zone 2019 - Extended Trailer
Adam Scott, l'acteur principal de la nouvelle version d'un des épisodes les plus marquants de la série originale, Nightmare at 20.000 feet, était présent hier à SériesMania pour répondre aux questions de Renan Cros (Cinemateaser.com, Pop Pop Pop/France Inter) et du public entre la diffusion en avant-première mondiale des deux premiers épisodes de cette nouvelle mouture, qui débutte demain lundi aux USA. Pas de programmation sur les chaînes françaises pour l'instant..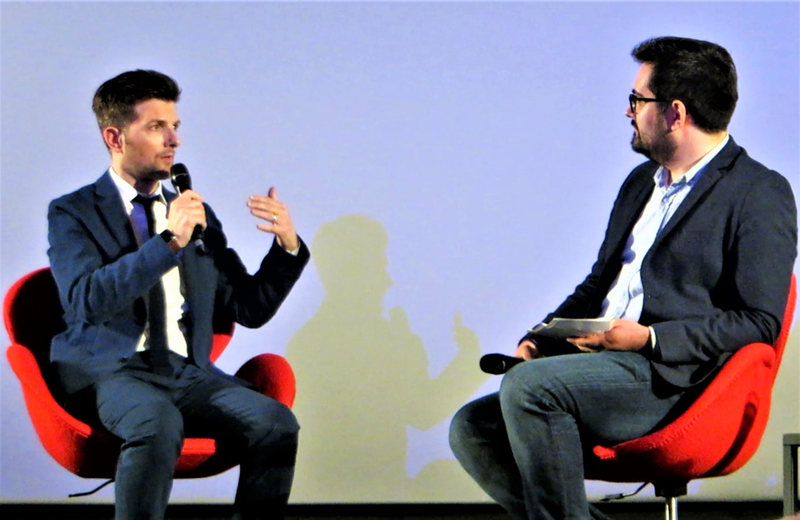 25 février 2019
The Cayman Kings pour commencer la semaine en beauté psychédélique, mais pas déliquescente (Wot?), avec un extrait du tout nouveau long-jeu de cet excellent six-tease garage band lillois, Marigold Under Scales, tout juste paru chez Soundflat, le fameux label allemand au goût toujours aussi impeccable. Et pour joindre l'agréable au supermidable, le groupe sera de la partie le samedi deux mars lors de la soirée Peaky Mania à la Maison Folie de Wazemmes, pour la présentation publique de la programmation du Séries Mania Festival, édition 2019, qui se déroulera à Lille du 22 au 30 mars prochain! Koooool...
Ah oui au fait, la soirée Peaky Mania est gratuite, mais vu le buzz, vaut mieux réserver dès ce midi sur le site officiel du festival..

Cayman Kings - Pink & Blue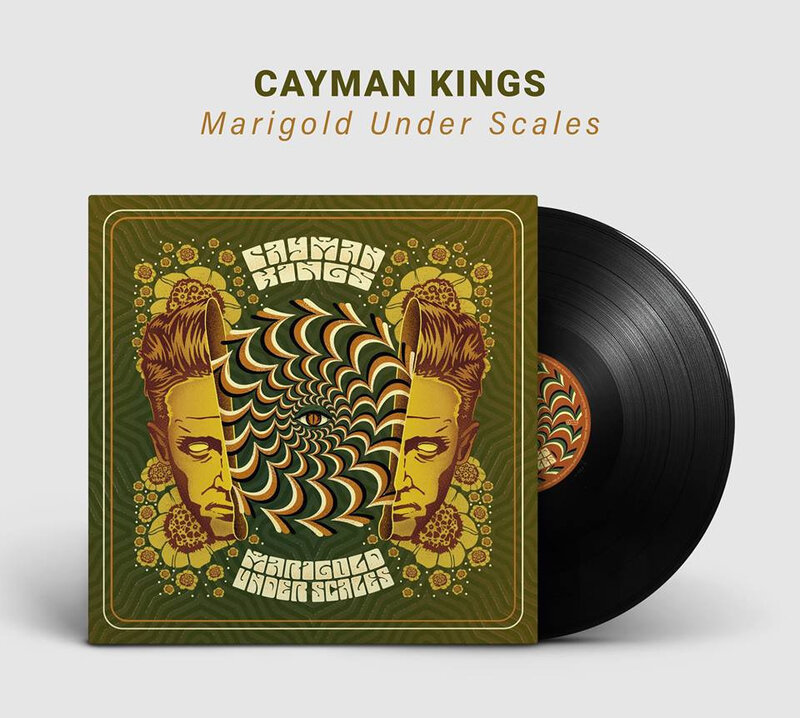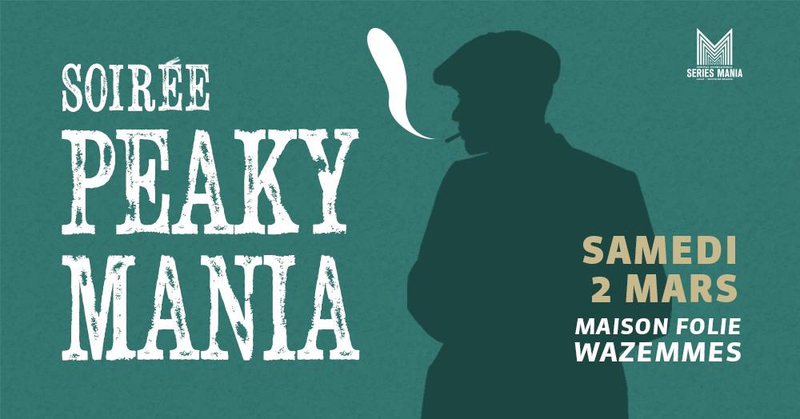 20 février 2019
Compétitions française et internationale, avant-premières de nouvelles saisons, séries cultes et panorama mondial, et surtout un maximum de découvertes (avec des propositions particulièrement alléchantes, cette année!) , c'est ce que proposera Séries Mania Festival du 22 au 30 mars prochain à Lille et dans toute la région.
Audrey Fleurot, Julianna Margulis (membres du jury)
Et cette année pour la deuxième édition lilloise - ou «Saison 2, épisode 2».. - du festival créé en 2010 à Paris, «il va y avoir du lourd», effectivement, avec outre la venue d'invitées prestigieuses (Le féminin s'impose, car de Uma Thurman, invitée d'honneur, à, entres autres, Julianna Margulis (The Good Wife, Urgence) et Audrey Fleurot, la coloration de cette édition sera très féminine), et les multiples projections, soirées spéciales et évènements parallèles, une programmation à la fois populaire et ultra-pointue, et de quoi satisfaire l'appétit vorace des Sériephiles/phages avides de nouveaux chocs télévisuels.
Bon, moi, en tous cas, je suis déjà dans les starting-blocks pour la rencontre avec Charlie Brooker et Annabel Jones (créateurs et showrunners du fabuleux Black Mirror et auteurs de l'excellente mini-série Dead Set) et j'attends avec impatience de découvrir sur grand écran les prometteurs Lambs of God, Blackout ou le reboot de The Twilight Zone! Encore quatre semaines à tenir..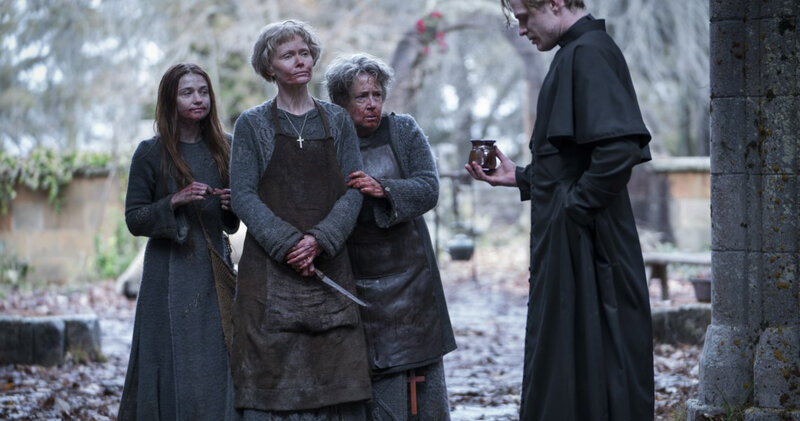 Lambs of God