12 janvier 2021
Richard Davies est un vétéran de la scène British depuis pas mal de lunes, ayant fait office de guitar-slinger au sein, entre autres, de Tiny Monroe et des Snakes, et croisé le fer avec Peter Perrett ou Glen Matlock, pour ne citer qu'eux. Son premier lp solo - Human Traffic - a paru il y a quelques mois sur Bucketful Of Brains Rds, et on y découvre cette perle composée par rien moins que le punk-pioneer et roots-rocker Alejandro Escovedo (The Nuns, Rank & File et un paquet d'autres combos) - une bonne raison parmi d'autres de jeter les deux oreilles au premier album de Richard Davies & The Dissidents, non? Enjoy.
15 décembre 2020
Une reprise des Stones en guise de clin d'oeil à l'amitié entre Mick Jagger et P.P. Arnold, sur l'avant-dernier lp de la dame, The Turning Tide, paru en 2017 et constitué de pistes enregistrées entre 1968 et 1970 pour un projet d'album avorté à l'époque. Depuis, l'ex-backup singer de la Ike & Tina Turner Review a enregistré un autre lp l'année dernière, et continue son p'tit bonhomme de chemin.. Enjoy.
08 décembre 2020
Trois albums en quatre ans pour ce combo 200% Hi-Energy Rock'n'Roll, Aussie-Style, formé à Melbourne au milieu des 2010's - un premier LP éponyme qui défouraille sec, autoproduit en 2017 et autopropulsé dans la stratosphère à grands coups de pieds au derche, un second effort en 2019, Dig, V8 double injection (adrénaline et oxyde nitrique), qui flirte dangereusement avec le punk hardcore façon dingo enragé, et puis enfin ce nouveau State of Mind, paru comme le précédent sur Legless Records, qui débroussaille tout aussi efficacement que ses prédécesseurs. Le combo s'appelle Stiff Richards, prône les vertues du P.E.A. (Power, Energy, Action) et rien d'autre, et on attend le jour où on pourra à nouveau échanger postillons et regards allumés, au pied de la scène, avec ce genre de créatures. Fuck Yeah.
Stiff Richards - Dig
01 décembre 2020
Le grand et très regretté John Prine, et son fameux How Lucky, dans sa version originale de 1979 (sur son septième album, Pink Cadillac), et dans une version beaucoup plus récente en duo avec Kurt Vile, sur le tout nouveau mini-lp de ce dernier, Speed Sound, Lonely KV, sorti en version digitale il y a un mois. Enjoy, cry, and enjoy the cryin'
John Prine - How Lucky
Kurt Vile & John Prine - How Lucky
17 novembre 2020
Mouais, on vit dans un Five O'Clock World, up every morning just to keep a job, métro-covid-dodo, de plus en plus monotone et sclérosé, mais ça ne nous empêche pas de danser dans nos têtes sur ce cool poprocker signé The Vogues, right? Un bijou qui ouvre le second album éponyme de ce quartet de Pittsburg, paru en 1966. Enjoy.
The Vogues - Five O'Clock World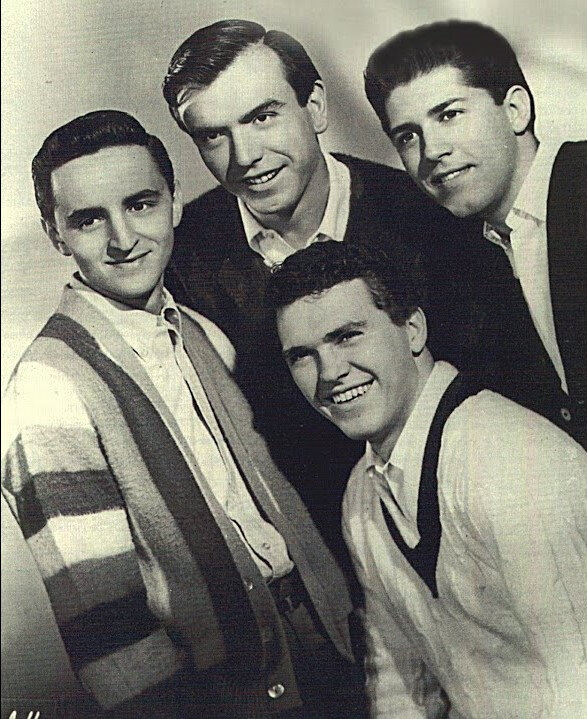 10 novembre 2020
Plus connus pour Penetration, leur hit surf instrumental de 1964, The Pyramids étaient l'un de ces innombrables groupes californiens (Long Beach, en l'occurence) qui n'hésitaient pas à passer du pur surf instro aux titres chantés, considérés plus pop et commerciaux. J'ai un gros faible pour cet excellent Custom Caravan, et à chaque fois que je l'entends, je visualise très bien une horde de hot rod deuces, de Corvettes traitées street, de Chevies 409 bien affutées, de T- Buckets façon Kookie, et de Kustom Mercs au ras du bitûme, remontant le strip non-stop pendant toute la nuit... Koooool...
The Pyramids - Custom Caravan
03 novembre 2020
Shsss Shssss Shsssss!!! Don't say a word, just listen to Little Jimmy Griffin, outta Kansas City, in 1960... Kewl, Kewl Kewl Northern Soul roller! Enjoy the Jive.
27 octobre 2020
Deux exemples de plus de l'incroyable richesse musicale de la Big Easy, deux classiques du New Orleans Sound signés par le génial Allen Toussaint (sous son pseudo Naomi Neville) et enregistrés par Ernie K-Doe. Figure emblématique de la Crescent City, musicien, chanteur, dee-jay, entertainer extraordinaire bien azimuté, Ernest Kador fut jusqu'à sa mort au début des 2000s l'interprète d'un bon paquet de standards de rhythm'n'blues et de soul, tel ce kool Here Come The Girls daté de 1970 (merci Soul Jazz Records d'avoir exhumer cette rareté il y a quelques années), et ce fabuleux A Certain Girl (1961) - un titre devenu un classique Northern Soul et réguiièrement repris, des sixties à aujourd'hui, notamment par les Yardbirds ((un de leurs premiers enregistrements, en 1964), Warren Zevon ou The Headcoats Sect! Mention spéciale à la version des Nomads (en 1991, sur Sonically Speaking) et à celle des Supersuckers sur le tout nouvel album du gang d'Eddie Spaghetti, Play That Rock'n'Roll, paru en février dernier..
Ernie K-Doe - A Certain Girl
Ernie K-Doe - Here Come The Girls
20 octobre 2020
Baby, you're driving my crazy
I said baby, you're driving my crazy
The way you turn me on
Then you shot me down
Well, tell me baby
Am I just your clown
Psycho!
Baby, you're driving my crazy
I said I'm losing my mind
You treat me so unkind
Psycho!
Baby, you're driving my crazy
I'm going out of my head
Now I wish I was dead
Psycho!
Baby, you're driving my crazy
I'm going out of my head
Now I wish I was dead
Psycho!
Psycho!
Psycho!
Psycho!
... ça me fait exactement le même effet quand je regarde ma gurl dancer..
The Sonics - Psycho
06 octobre 2020
Boston Garage Punk, Hi-Energy, Hi-Tension Rock'n'(B)rawl !!!! Jeff le MonoMan, Peter Greenberg, Rick Coraccio, Paul Murphy et JayJay Rassler, et la piste wham-bam-thank-ya-ma'am! qui ouvre le premier lp du combo, paru en 1978. Enjoy.
DMZ - Mighty Idy