12 mars 2019
Des fois, j'aime bien me promener dans le noir, en pleine nuit, un grand couteau de boucher à la main, de la cuisine à la chambre, en écoutant le Night of the Sadist / Night of the Phantom de Larry & The Blue Notes, ou des covers bien senties de ce classique Back From The Grave garage-punker psychokiller paru en en 1965, face B de l'un des quatre singles enregistrés par ce combo de Fort Worth, Texas.
Des fois, je massacre une tartine et un bout de filet mignon, et après je retourne me coucher.
Et je dors.
Bien.
Larry & The Blue Notes - Night Of The Sadist
Larry & Blue Notes - Night Of The Phantom
Zuma - Night of The Sadist
The Nazis From Mars - Night Of The Phantom
26 février 2019
30 ans.. putain, TRENTE ANS!!! ça fait trente ans que cet album monstrueux est sorti, le troisième effort de The Cynics, un gang de garagistes pas manchots, à l'écoute de leurs deux albums précédents, mais qui fin 1989 s'étaient franchement lâchés sur ce Rock'n'Roll le bien nommé, poussant la logique garage punk dans ses derniers retranchements, la guitare fuzz démoniaque de Gregg Kostelich et le chant-hurlement possédé de Michael Kastelic au service de quatorze titres à l'exquise brutalité explosant les haut-parleurs de la chaîne hi-fi et la cervelle de votre serviteur.. Le même impact quasi-physique que la découverte des titres des Sonics quelques années auparavant, en ce qui me concerne. Et le truc cool, c'est que Get Hip, le label de Pittsburg dirigé par les deux suscités, propose pour l'anniversaire du bestiau une reissue de luxe et augmentée histoire de donner l'occasion aux jeunes générations innocentes de sombrer corps et âmes dans cette marmitte rock'n'roll ultra-jouissive et addictive!
Un avant-goût de la furie avec cette fabuleuse cover du Cry Cry Cry des Unrelated Segments (déjà bien barré d'origine), plus leur propre Baby What's Wrong, un titre qui a du devenir un hit interplanétaire, s'il y a une quelconque justice divine, dans un univers parallèle au nôtre. Enjoy.
The Cynics - Baby What's Wrong
19 février 2019
1966. Dans quelques mois The Animals vont muter en Eric Burdon & The (New) Animals et prendre une virage psyché dans l'air du temps, mais pour l'instant le Rhythm'n'Blues survitaminé est toujours de mise et, British Invasion oblige, continue d'inspirer le garage rock US, de l'autre côté de la mare. Une bel exemple avec ce brutalement efficace Inside Looking Out, extrait de Animalization. Enjoy.
The Animals - Inside Looking Out
12 février 2019
Qui ça? The Jury, buddy! On reste au Canada avec ce compo de Winnipeg qui eut son quart d'heure de gloire localement dans les mid-sixties avant de se séparer après plusieurs tentatives pour percer sur le marché US. La face A de leur quatrième single Please Forget Her, témoigne de ce virage commercial et ne présente pas beaucoup d'intérêt, mais la face B, un vigoureux psyché-punker garage-rocker, est devenue un nuggets classic, toujours aussi tonique et bandant 53 ans après son enregistrement!
05 février 2019
Joey & Marky, Johnny & Dee Dee.. et End Of The Century, le cinquième album des Ramones, sorti il y a tout juste 39 ans, le premier que j'ai acheté neuf en 1980! Still kicking butts 39 years later.. Enjoy!
Ramones - Rock 'N' Roll High School
Ramones - Do You Remember Rock and Roll Radio?
22 janvier 2019
Un truc un peu mellow pour se mettre en route ce matin alors que la neige tombe et que le café passe.. Johnny Beecher, alias Plas Johnson, saxophoniste émérite (le solo sur le Pink Panther d'Henry Mancini, c'est lui) et son Beecher's Bossa Nova, extrait de son premier lp solo, Sax 5th Ave. paru en 1962. Enjoy the coolness.
Johnny Beecher - Beecher's Bossa Nova
15 janvier 2019
High Energy Power Trio from San Diego, The Schizophonics ont sorti leur second album, Land Of The Living, sur S.F.T.R.I. il y a quelques mois, et débarqueront à l'Aéronef le mardi 19 Mars prochain. Très bonne rép' en live, et l'album est plutôt pas mal! On attend ça avec impatience..
En attendant, let's psych-out avec un extrait de leur autre sortie de 2017, le mini-lp Ooga Booga (Boogaloo-woooo!), tout aussi recommendable!
The Schizophonics - Rat Trap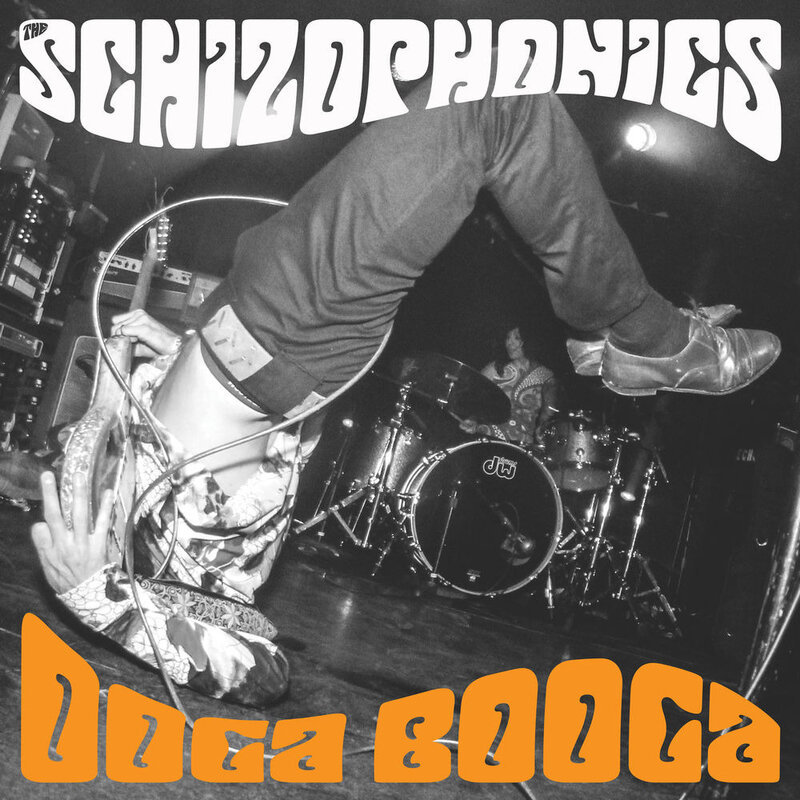 08 janvier 2019
Originaire d'Arnaudville, Louisiane, né à la fin des 30's, Camille Bob connut un énorme et durable succès local pendant pas mal d'années avec sa formation de pur rhythm'n'blues, et enregistra un paquet de bons titres, dont ce fameux I Got Loaded, repopularisé par Los Lobos en 1984 sur leur premier LP How Will The Wife Survive? Cette killer-track du Sweet Soul Swinger, datée de 1965, a toujours aujourd'hui autant de punch! Have a drink and enjoy..
Little Bob - I Got Loaded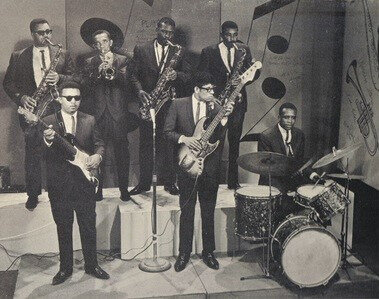 25 décembre 2018
Avec le coollissime Gaspard Royand, et son toujours aussi indispensable album de Noël paru l'année dernière (Wishing You A Merry Christmas), puis la sublime Sharon Jones entourée de ses suavissimes Dap-Kings, en 2015, pour It's A Holiday Soul Party, et enfin Bing Crosby & The Andrew Sisters, pour la touche vintage exotica et néanmoins hawaïenne, Mele Kalikimaka, paru en LP en 1955. Enjoy!
Gaspard Royant - (C'mon Baby) It's Christmas Time!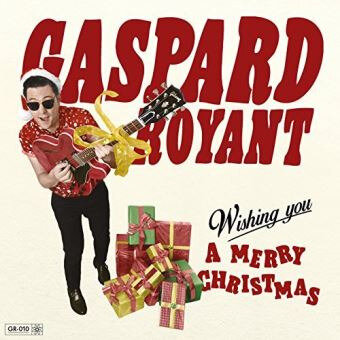 Sharon Jones & the Dap-Kings - White Christmas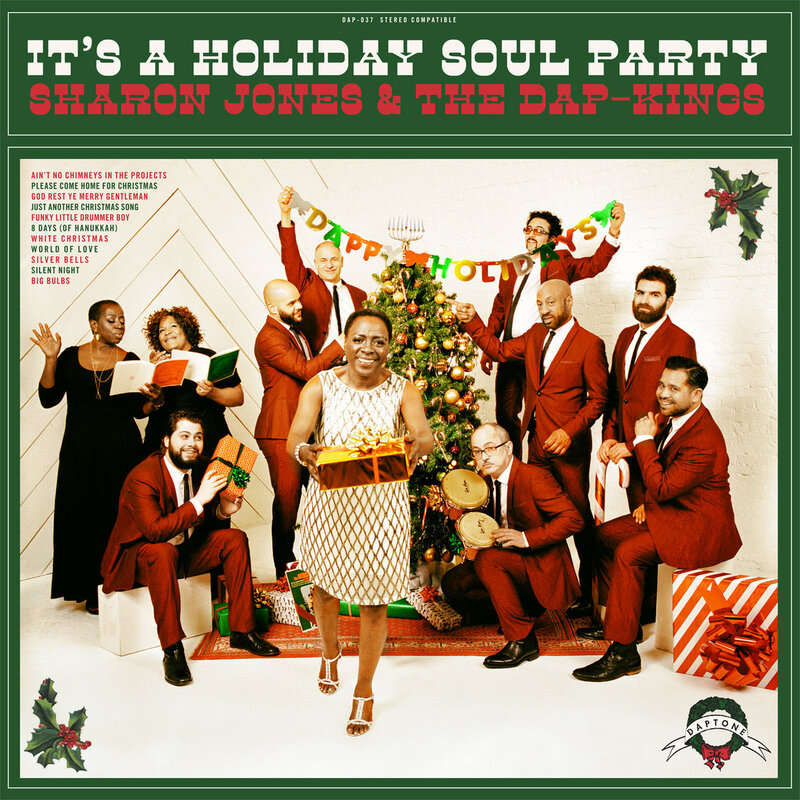 Bing Crosby And The Andrews Sisters - Mele Kalikimaka (Merry Christmas)
18 décembre 2018
Wilko Johnson, l'homme qui transforme les Telecasters en Spitfires de la RAF, et ses Solid Senders, avec leur dernier single paru en 1981. En bonus, la version originale de 1959 par Johnny Otis, plus un autre killer cover signée par les Spellbinders en 1965 sur leur seul et unique single. Enjoy.
Wilko Johnson's Solid Senders - Casting My Spell On You
Johnny Otis - Castin' My Spell
The Spellbinders - Casting my Spell