06 novembre 2018
Tonic, indeed! Deux versions du classique sixties British R&B des Small Faces, la cover bien garage de The Litter, face-B du standard Action Woman de ce kool band de Minneapolis, datée de 1967, et bien sûr l'original bien plombé, impeccable stomper déjà pub-rock avant l'heure, du gang de Steve Marriott , daté de '65 et ici en live sur la télé allemande un an plus tard. Love 'em both.
The Litter - Whatcha Gonna Do About It?
The Small Faces - What'cha Gonna Do About It
30 octobre 2018
1968. Après quelques années à avoir accompagné des pointures comme Tina Turner et James Brown, Linda Lyndell tente de se lancer en solo via deux singles sur Stax/Volt. Le premier 7" fait flop mais le second, What a Man, cartonne dans les charts R&B. Mais Linda est blanche, et, bien que ça n'ait jamais posé aucun problème quand elle était gamine et qu'elle chantait le gospel indifféremment dans les églises noires et blanches, son succès déplait au Klu Klux Klan local et la Linda finit par renoncer à sa carrière sous la menace et les pressions diverses. Dommage pour elle, reste cette super soulful piste qui se glisse encore sans soucis dans toute bonne mixtape aujourd'hui. Enjoy.
Linda Lyndell - What a Man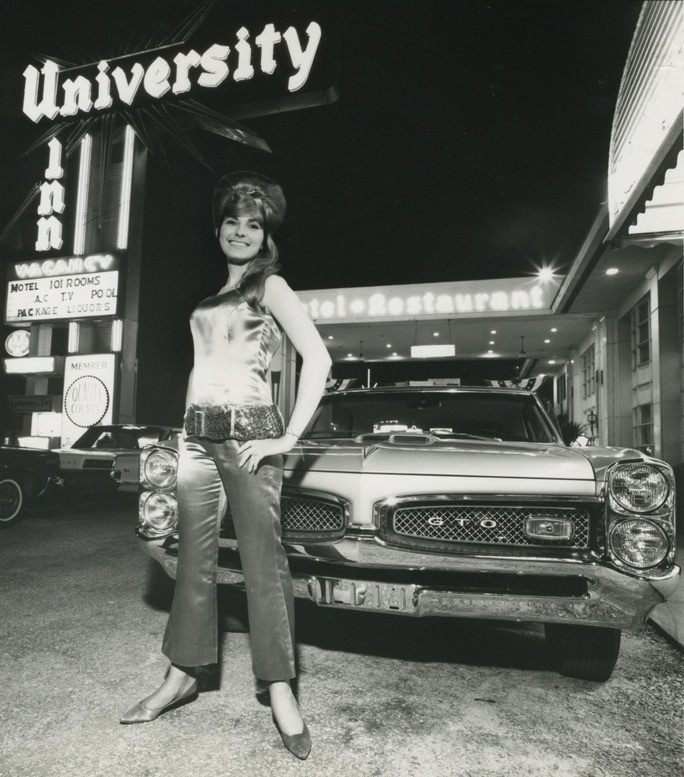 23 octobre 2018
Uhhh... Haww... Let's get Funkee with thee mighty Johnny Cameron et ses Camerons, et leur single sur Atlantic daté de 1969, une rareté parmi les nombreuses perles de l'époque compilées avec soin et gourmandise sur le fabuleux coffret What it is! Funky Soul & Rare Grooves!!! paru sur Rhino il y a douze ans. Enjoy the Groove.
Johnny Cameron & The Camerons - Funky John
16 octobre 2018
Nine Pound Hammer hier, Nashville Pussy today, Blaine Cartwright toujours, avec Corey et Ruyter en machines à orgasme white trash sleaze hard rock speed punk à donf'.. et la pochette du single glorieusement repompée sur l'affiche - Babette Bardot forever! - de Mondo Topless, un Russ Meyer de 1966.. What's not to enjoy?
Nashville Pussy - Go Motherfucker Go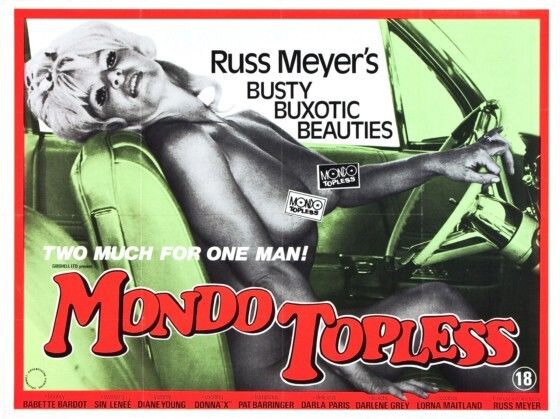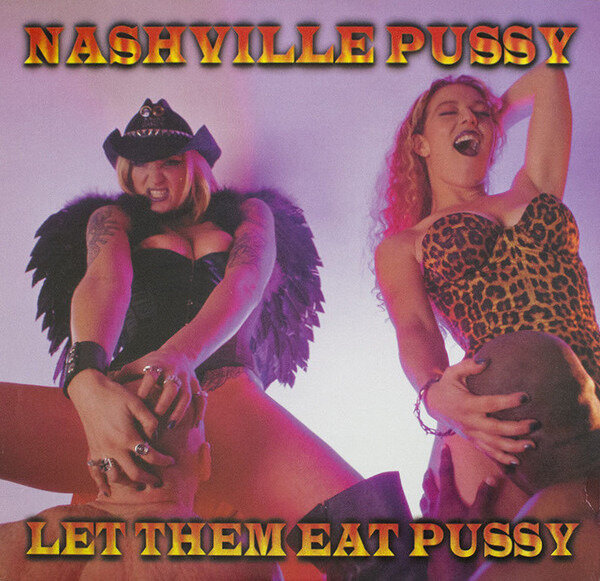 09 octobre 2018
Un album qui a tourné tout le printemps sur ma platine, et tout l'été dans l'autoradio: l'excellent debut-lp de Southern Avenue, jeune et prometteur combo from Memphis qui joue la carte country funk / soul blues référencée mais intemporelle, et dont le nom est un clin d'oeil appuyé à Stax Records, Soulsville oblige. Tout ça pourrait être un costard un peu lourd à porter, mais le quatuor (le guitarise israélien Ori Naftaly et les frangines Jackson - Tierinii au chant et Tikyra aux drums - plus Jeremy Powell aux claviers) s'en tirent mieux que bien, tant côté compos que production, et le tout avec fraîcheur et conviction. Enjoy.
Southern Avenue - What Did I Do?
Southern Avenue - Don't Give Up
02 octobre 2018
Yeah gimme some more of that garage punk sound, man! Accent sur le punk, please, fuck la subtilité je veux du rentre-dedans sans fioriture, faut faire gicler la purée.. The Sons of Hercules, San Antonio, Texas, deuxième album Hits for the Misses, 1996. Enjoy.
The Sons Of Hercules - Gimme Some
25 septembre 2018
1978. Belgium. The Kids.
well, it's the only music that makes me feel good
the only music I always understood [...]
rock 'n roll is what i feel
rock 'n roll it's fucking real [...]
this is rock 'n roll, this is rock 'n roll
that's my life until i die, that's my life until I die
that's my life until i die, that's my life until I die
Enough said.
The Kids - This is Rock'n'Roll
18 septembre 2018
Paul Collins encore, cette fois-ci avec Jack Lee et Peter Case.. The Nerves, mate! Le power pop trio de Los Angeles n'a jamais connu le succès mais, malgré sa courte durée de vie (1974-78) et un héritage vinylique limité à ce fameux EP 4-titres paru en 1976, il a su se tailler une réputation et marquer durablement le monde du rock'n'roll, de la pop et de la new wave (au sens américain du terme). Jack Lee, le compositeur du titre, entama par la suite une carrière solo, et Peter Case partit fonder les mighty Plimsouls. Et bien sûr, il y eu la reprise de Hang on the Telephone par Blondie dès '78, avec le carton international (mérité) que l'on connaît. Serais curieux de savoir combien de fans de part le monde ont choisi l'intro du morceau comme ringtone pour leur téléphone portable..
The Nerves - Hanging on the Telephone
11 septembre 2018
Une de mes pistes 60's garage préférées depuis des lustres, que ce She took my oldsmobile - super chant, groovy à souhait, un hipshaker parfait pour le gogo dancing au milieu du salon! The Romancers, c'était six jeunes Chicanos d'East Los Angeles, ou plutôt un quintet à géométrie variable autour de Max Uballez, véritable originateur et tête pensante du rock'n'roll latino des early sixties sur la côte ouest des states, dans le sillon de Richie Vallens et de Chan Romero, ouvrant la voie à Cannibal & The Headhunters et à leur méga-hit international Land of a thousand dances en 1965.
Contrairement à la majorité des groupes garage de l'époque, qui implosaient de manière naturelle après leurs deux ou trois premiers singles, les Romancers devinrent rapidement une entité incontournable, se professionalisant au coeur même des barrios de Los Angeles et contribuant largement à la création d'une véritable scène musicale aux solides racines américano-mexicaines. Et même si le groupe ne décrocha jamais de hit mondial, leur production vinylique vaut toujours le détour..
The Romancers - She Took My Oldsmobile
04 septembre 2018
Le meilleur du Garage Punk Revival des 80's! The Lyres, from Boston, baby! Jeff "Monoman" Conolly au chant et aux keyboards, et les riffs de malades de Rick Coraccio (bass) et de Danny McCormack (guitar) sur la ryhtmique de bûcheron psychopathe de Paul Murphy. Et ce son.. ça me fait toujours autant d'effets trente ans après..
Lyres - Don't Give It Up Now