14 janvier 2020
The Unknowns.. Déjà eu l'occasion de dire ici à quel point je chérissais ce groupe, mais une petite discussion sur les réseaux sociaux ce weekend autour de ce mythique concert lillois du 18 octobre 1990 à l'ancien Aéronef (rue Colson) m'a fait illico replonger dans la savoureuse potion rock'n'roll concoctée à l'époque par Bruce Joyner, Mark Neill, David Doyle et Steve Bidrowski (remplacé par Craig Packham lors de cette tournée). Du coup je réécoute en boucle l'enregistrement intégral de ce gig réalisé par RCV 99fm, la rock radio locale, et je me dis que ça vaut la peine de re-partager ce petit bijou avec vous.. Enjoy.
The Unknowns - The Streets
Bruce Joyner & the Unknowns Live in Lille ( L'Aeronef ) - October 18 th 1990)
31 décembre 2019
Je ne manque jamais un énième revisionnage du Pacha de Lautnert, pour plein de bonnes raisons: Gabin, Pousse, Dalban et toute la bande bien sûr, mais aussi la Matra 530 des flics et les caisses américaines des gangsters, les dialogues d'Audiard et Dany Carrel en pinup parisienne si typiquement French sex-teaze. Sans oublier la bande son et ce terrible Requiem Pour Un Con signés Gainsbourg. Ce serait con de s'en priver, non?
Serge Gainsbourg - Requiem Pour Un Con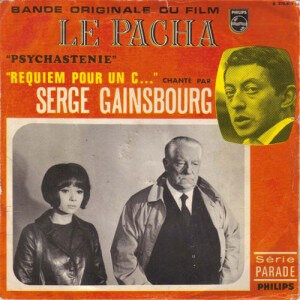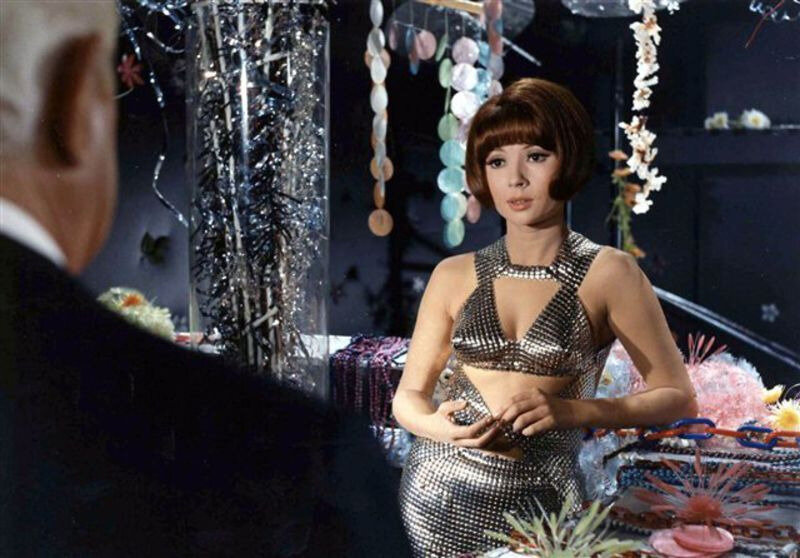 6
23 décembre 2019
Avril 1963. Le jeune Don Gallucci, 15 ans, signe le riff de keyboards de Louie Louie, instant classic du Pacific Northwest Sound puis hit interplanétaire définitif des Kingsmen, mais se fait virer du groupe parce qu'il est trop jeune pour partir en tournée. Pas démonté pour un sou, il monte aussi sec un nouveau combo, Don & The Goodtimes, et cartonne immédiatement avec le killer instro Turn On puis avec Little Sally Tease, autre future classique garage, d'ailleurs vite repris par tout le monde dont les fabuleux Standells, à Boston, à l'autre bout des States. Le groupe devient vite un incontournable du circuit des clubs régionaux, tout comme les Wailers, les Sonics et Paul Revere & The Raiders, mais sans jamais atteindre le succès de ses derniers.
Leur version du vigoureux Money (That's What I Want), un standard rhythm'n'blues daté de 1959 et signé par l'infernal duo Berry Gordy/Janie Bradford pour Barrett Strong vaut aussi le détour, et leur réengistrement de Louie Louie étalé sur plus de cinq minutes rivalise en énergie et brutalité garage punk avec les originaux et les reprises des Sonics eux-mêmes. Enjoy.
Don and The Good Times -Little Sally Tease
Don and The Good Times - Money
Don & The Goodtimes - Louie Louie (Le cliché est bien sûr une photo des Sonics, et non pas de Don & The Good Times)
10 décembre 2019
Un kool single - et une vigoureuse face-B - enregistré et sorti en 1961 par ce groupe de Philadelphie, aussi appelé The Show Stoppers, et qui comptait dans ses rangs Alex et Laddie Burke, les deux jeunes frangins du Bishop of Soul Solomon Burke. Enjoy.
Fortune Tellers - Just a little bit of your love
03 décembre 2019
Un p'tit shot de pure garage punk sex-teaze revival, ça ne se refuse jamais, surtout un mardi (?), et surtout de cette qualité! The Premonitions, Baby, from Los Angeles with fuzz et deux 45trs parus cette année, dont ce tout nouveau Give Back What You Take b/w Sun Goes Down. Enjoy.
The Premonitions- Give Back What You Take
!
19 novembre 2019
Ils sont jeunes, ils sont chevelus, ils sont néerlandais, ils font du garage rock teinté 60's et leurs compos, disponibles sur leur tout frais premier lp qui vient juste de paraître (Don't You Want to Know..) tiennent parfaitement la route, sans prétention mais avec le groove et la niaque qui vont bien. Ils s'appellent The Tambles et on les aiment déjà beaucoup dans R.K.T. Check 'em Out!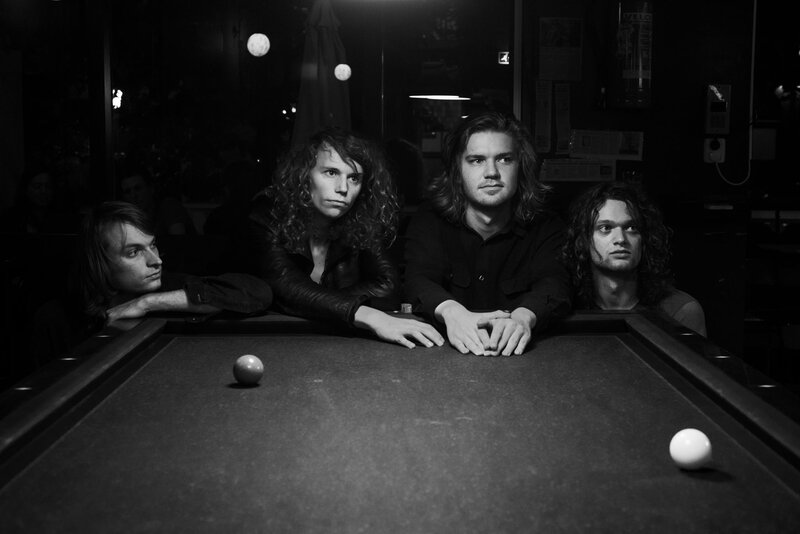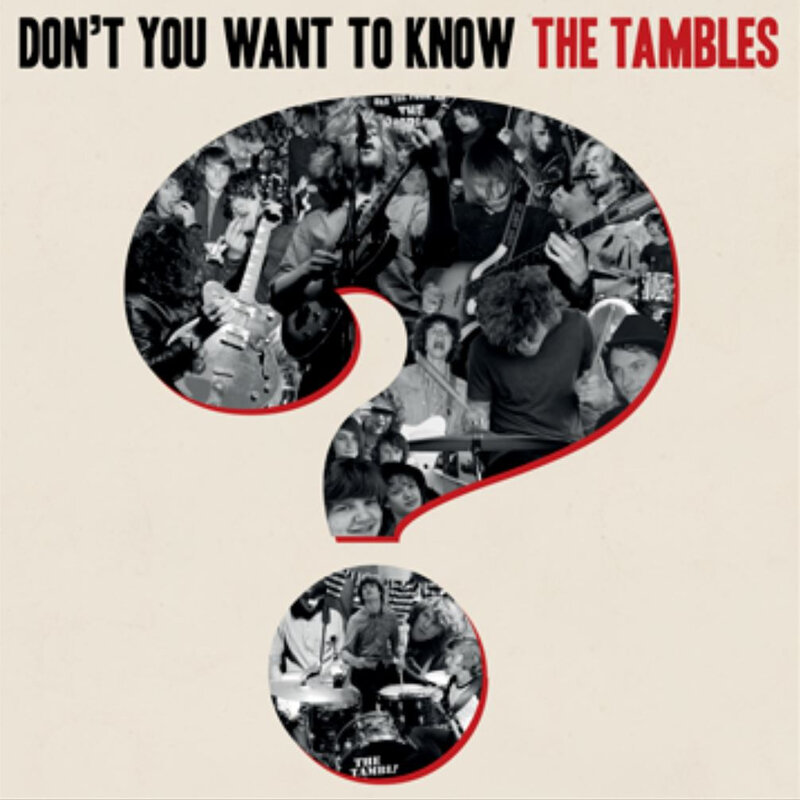 12 novembre 2019
The Dogs. Pas du "rock français", ou même "hexagonal" - du rock'n'roll Made-in-France. Nuance.Too much class internationale, sans se forcer, dès les premiers eps et avec ce premier album, Different - qui portait si bien son titre - paru en 1979. Enjoy.
05 novembre 2019
2001! Déjà 18 ans qu'est sorti ce qui doit probablement être le meilleur enregistrement jamais réalisé par les Dirtbombs, un bon groupe de Detroit monté par le cofondateur des Gories, Mick Collins, quelques années auparavant. Deux batteries, deux basses, une guitare, la voix chaude et la présence scénique de Collins.. de quoi garantir de sacrés souvenirs de concerts, surtout pendant les tournées de promo de ce fameux second album Ultra Glide In Black, avec cette superbe collection de reprises remises au goût du jour garage soul. Le single Ode to a Black Man a bien tourné sur ma platine, la face A signée en 1980 par Phil Lynott, mais aussi la face B inédite avec cette cool et suavissime cover du Natural Man (1971) du crooner soul/r'n'b Lou Rawls! Enjoy.
The Dirtbombs - Ode to a Black Man
The Dirtbombs - Natural Man
22 octobre 2019
Punk rock, pub rock, "street rock", en 1975, à Londres et un peu partout, c'était moins l'étiquette qui comptait que l'envie et la volonté du back to basics, aussi bien sur scène que dans le studio, façe à ce truc boursouflé, élitiste, nombriliste et prétentieux qu'était devenu le "Rock".. The Count Bishops, vigoureux quintet londonien biberonné au freakbeat rhythm'n'blues British et au garage punk US n'avait pas d'autre ambition que de revivifier le rock'nroll, d'en faire à nouveau un trux excitant, lean, mean and nasty, comme leur collègues Doctor Feelgood ou Eddie & The Hot Rods. Mission accomplie dès Speedball, leur premier EP 4-titres, également le tout premier vinyle paru sur Chiswick Records, jeune label dévoué à la cause. A coup d'originaux rentre-dedans et de reprises survitaminées - tel ce Teenage Letter écrit par Big Joe Turner et déjà revisité par Jerry Lee Lewis, The Sorrows et un paquet d'autres auparavant - les Count Bishops ouvraient la voie au Clash et aux Pistols..
Count Bishops - Teenage Letter
15 octobre 2019
1956, Memphis, Sun Studios. Macy "Skip" Skipper, originaire de Saint Louis, enregistre quelques démos, dont ce pétillant Bop Pills, pour Sam Phillips, mais aucun disque ne résultera de ces sessions. 33 ans plus tard, les Cramps livrent leur version voodoobilly de cette obscure pépite aux masses de fans avides et autres teenage werewolves en mal de pilules du bonheur.. Stay Siiiiick!