15 janvier 2019
High Energy Power Trio from San Diego, The Schizophonics ont sorti leur second album, Land Of The Living, sur S.F.T.R.I. il y a quelques mois, et débarqueront à l'Aéronef le mardi 19 Mars prochain. Très bonne rép' en live, et l'album est plutôt pas mal! On attend ça avec impatience..
En attendant, let's psych-out avec un extrait de leur autre sortie de 2017, le mini-lp Ooga Booga (Boogaloo-woooo!), tout aussi recommendable!
The Schizophonics - Rat Trap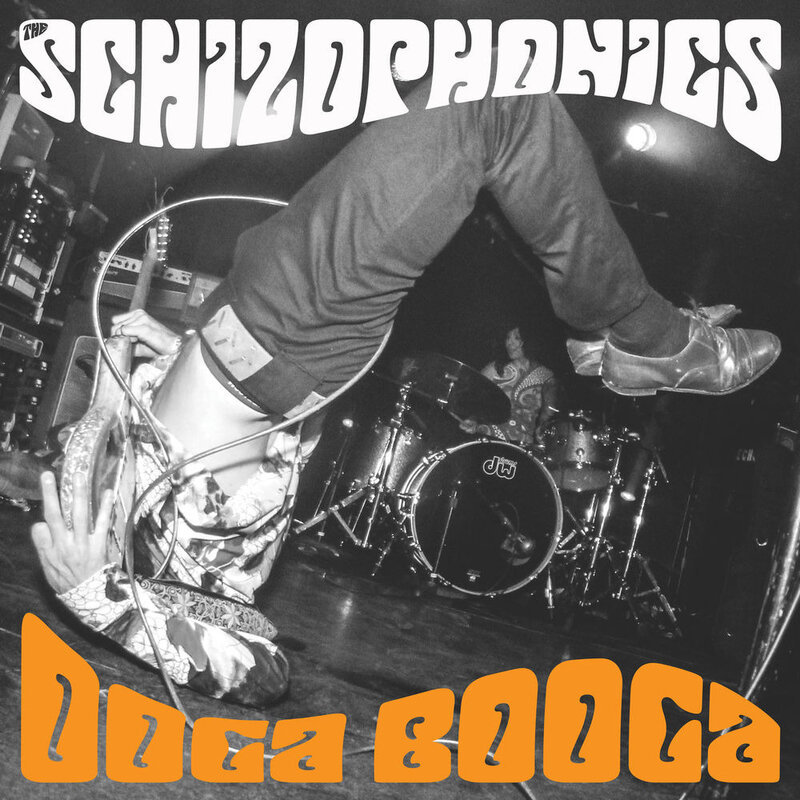 08 janvier 2019
Originaire d'Arnaudville, Louisiane, né à la fin des 30's, Camille Bob connut un énorme et durable succès local pendant pas mal d'années avec sa formation de pur rhythm'n'blues, et enregistra un paquet de bons titres, dont ce fameux I Got Loaded, repopularisé par Los Lobos en 1984 sur leur premier LP How Will The Wife Survive? Cette killer-track du Sweet Soul Swinger, datée de 1965, a toujours aujourd'hui autant de punch! Have a drink and enjoy..
Little Bob - I Got Loaded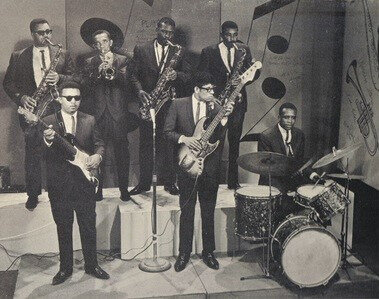 25 décembre 2018
Avec le coollissime Gaspard Royand, et son toujours aussi indispensable album de Noël paru l'année dernière (Wishing You A Merry Christmas), puis la sublime Sharon Jones entourée de ses suavissimes Dap-Kings, en 2015, pour It's A Holiday Soul Party, et enfin Bing Crosby & The Andrew Sisters, pour la touche vintage exotica et néanmoins hawaïenne, Mele Kalikimaka, paru en LP en 1955. Enjoy!
Gaspard Royant - (C'mon Baby) It's Christmas Time!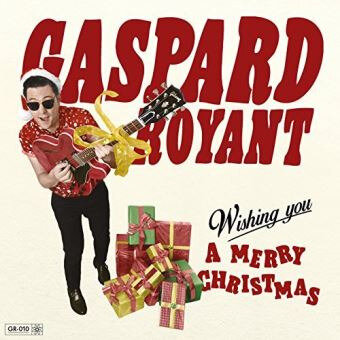 Sharon Jones & the Dap-Kings - White Christmas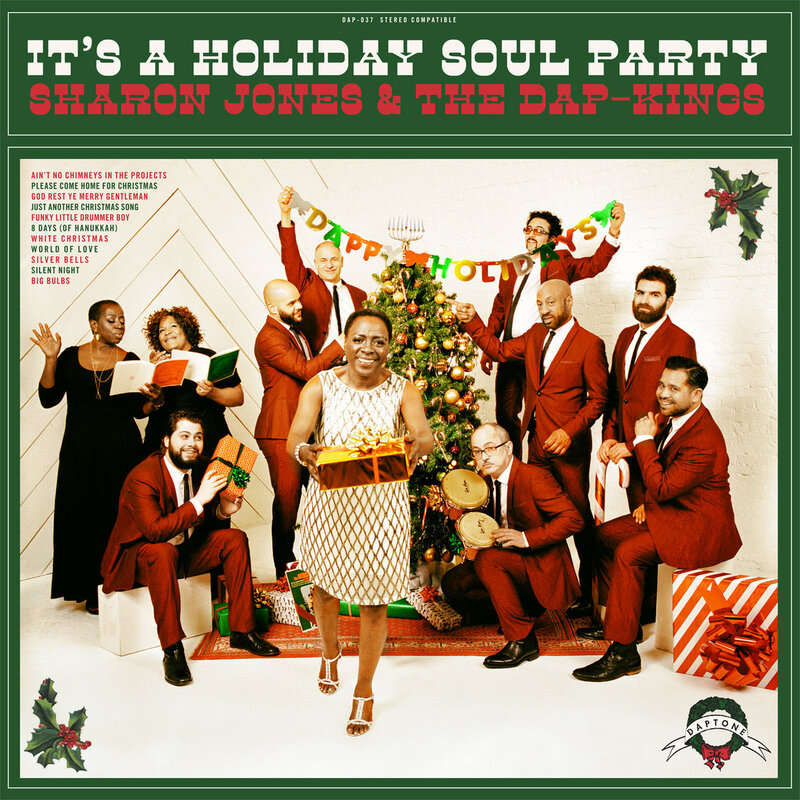 Bing Crosby And The Andrews Sisters - Mele Kalikimaka (Merry Christmas)
18 décembre 2018
Wilko Johnson, l'homme qui transforme les Telecasters en Spitfires de la RAF, et ses Solid Senders, avec leur dernier single paru en 1981. En bonus, la version originale de 1959 par Johnny Otis, plus un autre killer cover signée par les Spellbinders en 1965 sur leur seul et unique single. Enjoy.
Wilko Johnson's Solid Senders - Casting My Spell On You
Johnny Otis - Castin' My Spell
The Spellbinders - Casting my Spell
11 décembre 2018
D'une addiction à l'autre, après l'Orgasm Addict des Buzzcocks hier, le Television Addict des Victims aujourd'hui, un single fondateur de la scène punk australienne par le premier groupe de Dave Faulkner et James Baker, futurs membres fondateurs des mighty Hoodoo Gurus. Texte cinglant et punkrock'n'roll de haute volée, et le talent de songwriter de Dave Faulkner déjà évident. Enjoy.
The Victims - Television Addict
20 novembre 2018
Let the music do the talking? Ok!
The Joe Perry Project - Let the music do the talking
Aerosmith - Let The Music Do The Talking
The Konks - Let the Music Do the Talking
13 novembre 2018
Ben ouais, après le post d'hier, quoi de mieux que de se remettre en boucles et entre les deux esgourdes ce fantasmabuleux killer track qui ouvrent la face A du classique Eternally Yours, second album de la comète Saints, qui enflamma brièvement Brisbane puis le Royaume-Uni, dès 1976, inspirant les punks locaux et écrivant l'une des plus belles pages du rock'n'roll australien, et du rock tout court, des 70's jusqu'à aujourd'hui.. Know Your Product, punkrock rhythm'n'blues turbochargé propulsé par la guitare tronçonneuse d'Ed Kuepper, les vocaux cinglants de Chris Bailey, et ces cuivres hi-energy, sans oublier des lyrics percutants qui dézinguent en 3'14" le monde de la pub et le consumérisme ambiant avec une verve communicative. Toujours aussi indispensable, quarante ans après!
The Saints - Know your product
06 novembre 2018
Tonic, indeed! Deux versions du classique sixties British R&B des Small Faces, la cover bien garage de The Litter, face-B du standard Action Woman de ce kool band de Minneapolis, datée de 1967, et bien sûr l'original bien plombé, impeccable stomper déjà pub-rock avant l'heure, du gang de Steve Marriott , daté de '65 et ici en live sur la télé allemande un an plus tard. Love 'em both.
The Litter - Whatcha Gonna Do About It?
The Small Faces - What'cha Gonna Do About It
30 octobre 2018
1968. Après quelques années à avoir accompagné des pointures comme Tina Turner et James Brown, Linda Lyndell tente de se lancer en solo via deux singles sur Stax/Volt. Le premier 7" fait flop mais le second, What a Man, cartonne dans les charts R&B. Mais Linda est blanche, et, bien que ça n'ait jamais posé aucun problème quand elle était gamine et qu'elle chantait le gospel indifféremment dans les églises noires et blanches, son succès déplait au Klu Klux Klan local et la Linda finit par renoncer à sa carrière sous la menace et les pressions diverses. Dommage pour elle, reste cette super soulful piste qui se glisse encore sans soucis dans toute bonne mixtape aujourd'hui. Enjoy.
Linda Lyndell - What a Man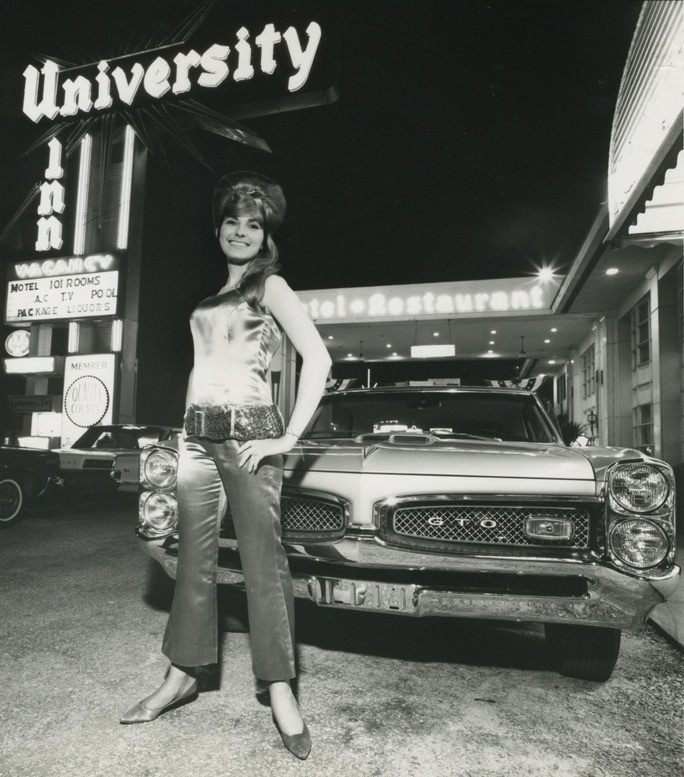 23 octobre 2018
Uhhh... Haww... Let's get Funkee with thee mighty Johnny Cameron et ses Camerons, et leur single sur Atlantic daté de 1969, une rareté parmi les nombreuses perles de l'époque compilées avec soin et gourmandise sur le fabuleux coffret What it is! Funky Soul & Rare Grooves!!! paru sur Rhino il y a douze ans. Enjoy the Groove.
Johnny Cameron & The Camerons - Funky John