19 janvier 2021
Il y a un peu plus de dix ans sortait le troisième album solo de Justin Townes Earle, intitulé Harlem River Blues, et dont la piste éponyme allait connaître un beau succès. Un beau titre mélangeant folk et country, infusé dans le gospel, qui aujourd'hui encore nous met du baume au coeur quand c'est nécessaire - et qui nous aide à nous souvenir d'un songwriter inspiré trop vite disparu, digne héritier de son père et de sa figure tutélaire, Townes Van Zandt, à qui Steve Earle avait emprunté son second prénom. Enjoy.
12 janvier 2021
Richard Davies est un vétéran de la scène British depuis pas mal de lunes, ayant fait office de guitar-slinger au sein, entre autres, de Tiny Monroe et des Snakes, et croisé le fer avec Peter Perrett ou Glen Matlock, pour ne citer qu'eux. Son premier lp solo - Human Traffic - a paru il y a quelques mois sur Bucketful Of Brains Rds, et on y découvre cette perle composée par rien moins que le punk-pioneer et roots-rocker Alejandro Escovedo (The Nuns, Rank & File et un paquet d'autres combos) - une bonne raison parmi d'autres de jeter les deux oreilles au premier album de Richard Davies & The Dissidents, non? Enjoy.
01 décembre 2020
Le grand et très regretté John Prine, et son fameux How Lucky, dans sa version originale de 1979 (sur son septième album, Pink Cadillac), et dans une version beaucoup plus récente en duo avec Kurt Vile, sur le tout nouveau mini-lp de ce dernier, Speed Sound, Lonely KV, sorti en version digitale il y a un mois. Enjoy, cry, and enjoy the cryin'
John Prine - How Lucky
Kurt Vile & John Prine - How Lucky
22 août 2020
Jusqu'il y a peu, je ne connaissais quasiment que la version d'El Vez - The Mexican Elvis! - de cet excellent titre qu'est Never Been To Spain, et je viens donc de tomber sur l'original signé Hoyt Axton, enregistré en 1971 pour son neuvième album, Joy To The World. Une piste qui avait cartonné à l'époque, notamment via la cover du groupe Three Dog Night, parue la même année, et qui avair d'ailleurs été reprise par pas mal de monde, Elvis en tête. J'aime le côté cool et laidback de l'original, autant que l'adaptation - les paroles ont été changées - tout aussi kewl mais plus vindicative par l'ex-Zeros Robert Alan Lopez. In 1492, who discovered who?..
Hoyt Axton - Never Been To Spain
El Vez - Never Been To Spain
30 juin 2020
Reina Del Cid s'est fait connaître alors qu'encore étudiante elle postait, à l'occasion et depuis sa piaule, des vidéos you tube de reprises guitare-voix de classiques rock, folk & roots US, avant de monter un combo (éponyme) et de passer aux choses sérieuses (quatre albums à ce jour, le premier, Blueprints, Plans, sorti en 2012).
Du très bon matériel, et un début de carrière prometteur, mais sans jamais oublier de se faire tout simplement plaisir, en continuant par exemple d'uploader des vidéos du groupe reprenant en accoustique - ou juste avec le matos posé au milieu du salon - une piste chaque dimanche, depuis leur home base de Minneapolis, Minnesota, juste pour le fun, sans esbrouffe et avec un entrain communicatif, dans le seul but de partager un bon moment. Ca fait du bien de se poser avec eux le temps d'une cover décontractée - mais tight - d'un morceau qu'on pensait avoir oublié et qu'ils on la bonne idée de rafraîchir! Le big plus, c'est que les originaux signé par la demoiselle font tout autant leur petit effet, témoin ce Come Back Over - la piste qui avait fait décollé la jeune Reina, à l'époque - un titre tiré ici de leur dernier album en date, Morse Code, paru il y a quelques mois. Chill Out & Enjoy.
Reina Del Cid - Come Back Over
22 juin 2020
Damn'!! On a pas encore fini d'user leur sixième lp, Venom & Faith, paru en 2018, que les frangines Lovell (Rebecca et Megan) remettent déjà les couverts avec ce tout nouveau Self-Made Man, aussi addictif que leurs opus précédents, et débordant encore une fois de ce blues-rock'n'roll bien basique et définitivement roots. Basique, mais bien pourvu en hameçons pop planqués juste sous la surface, derrière la fine couche d'Americana extra special quality! Que le dynamique duo de Calhoun (une petite bourgade à une heure au nord-ouest d'Atlanta), basé aujourd'hui à Nashville, n'ai pas encore touché le grand public ne cesse de m'étonner, mais un succès commercial à la Black Keys me semble toujours tout à fait possible, dans un avenir proche..
Larkin Poe - Keep Diggin'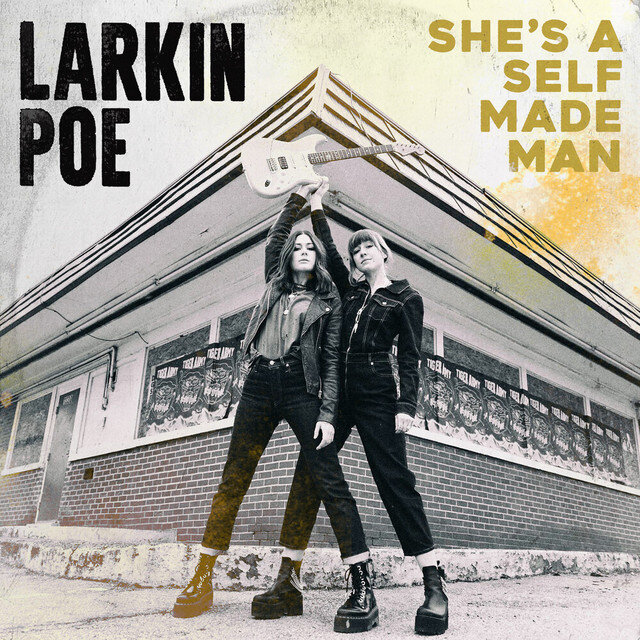 19 mai 2020
Pour faire suite au post d'hier, on reste à New Orleans avec l'un des autres combos auquel Sam Doores contribue, The Deslondes! Pure Americana fleurant bon le bayou et le back country louisianais, deux albums à leur actif à ce jour, leur self-titled debut en 2015 (dont est extrait ce The Real Deal) et Hurry Home en 2017. Enjoy.
18 mai 2020
Sam Doores, en solo et en marge de ses activités au sein du groupe Hurray For The Riff Raff, excellent combo roots americana basé à la Nouvelle Orléans, a sorti son premier album éponyme le 13 mars dernier, juste avant le début de la crise, et on a adopté son Let it Roll comme mot d'ordre et guidelines à suivre à la lettre jusqu'à la fin du confinement. Donc on se la coule douce et on laisse (le bon temps) rouler comme on peut, accompagné par ce superbe lp. Enjoy.
Sam Doores - Let It Roll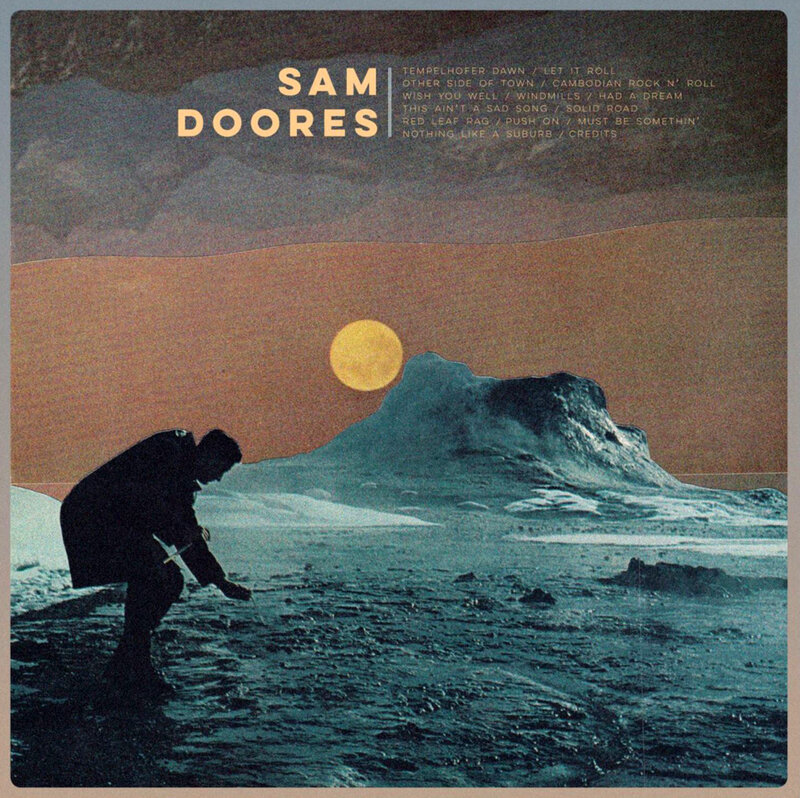 13 avril 2020
Sorti officiellement il y a trois jours, le huitième et dernier album en date de Pokey LaFarge, Rock Bottom Rhapsody, nous aidera à nous consoler de l'annulation le premier mai prochain du Roots & Roses 2020, où le groupe du Saint-Louisianais était à nouveau programmé cette année. Partie remise, n'en doutons pas! En entendant, Fuck me up and enjoy it..
24 février 2020
Sorti en octobre dernier, They're Coming For Me est le neuvième album de Jake La Botz, ce singer/songwriter Chicagoen qui creuse son sillon roots et Americana depuis plus de vingt ans, en parallèle à sa carrière d'acteur (True Detective, Rambo, Animal Factory,..). Un beau mélange de folksongs, de heartfelt ballads et de blues plus rugueux qui donne envie de le (re)voir sur scène, et ça tombe bien, il est annoncé à Lessines le 6 mars prochain au C.C. René Magritte, une chouette petite salle propice à l'intimité.. Be there or be [ ].. et en attendant, enjoy la vidéo officielle de Hobo on a Passenger Train, extrait de Sunnyside (son précédent album, 2017), et ce kewlissime Johnnybag The Superglue tiré de son dernier lp.

Jake La Botz - Hobo on a Passenger Train
Jake La Botz - Johnnybag the Superglue