15 avril 2019
"You and me and the Devil makes three", une vieille expression anglaise invitant à la bringue, au mischief et plus si affinités, et l'origine du nom de ce groupe originaire de Santa Cruz, Californie. Un paquet d'albums déjà, depuis la création de DM3 autour du noyan originel Pete Bernhard (guitare), Lucia Turino (contrebasse) et Cooper McBean (guitare & banjo) en 2002, et une réputation flatteuse dans le milieu de l'Americana qu'on aura l'occasion de vérifier le premier mai prochain à Lessines puisqu'ils monteront à 15h20 sur la scène Roots du Roots & Roses Festival! That's pretty kool..
Deux extraits de leur discog en guise d'amuse-gueules et pour patienter, avec un extrait de leur tout dernier album en date, Chains are broken, paru il y a quelques mois, et un titre tiré de leur second album, daté de 2007.
The Devil Makes Three - Bad Idea
The Devil Makes Three - The Bullet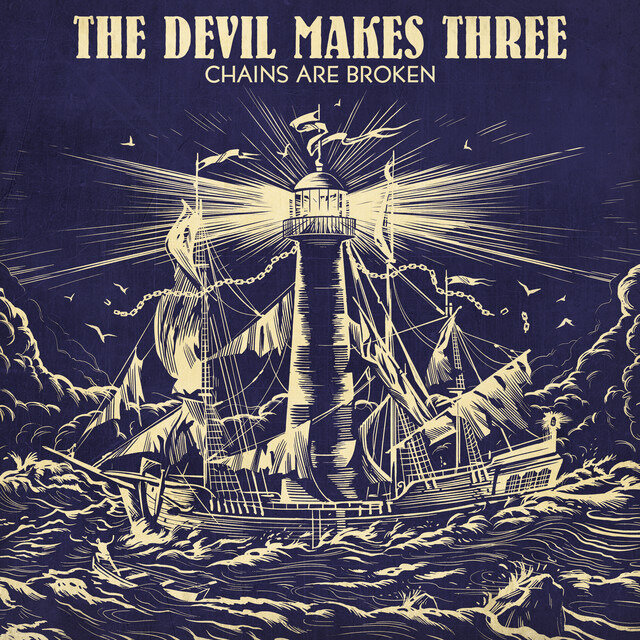 11 février 2019
Crossover Canada / Americana ce matin avec ce trio féminin de Vancouver qui tricote depuis 1999 et avec talent un folk matiné de bluegrass, de country et autres influences roots, et dont les compos apparaissent régulièrement dans les bandes-sons de séries tv comme Weeds ou Breaking Bad. En tant que groupe The Be Good Tanyas semble plutôt en sommeil depuis quelques années, mais les membres du trio continuent une carrière solo et retravaillent ensemble à l'occasion. Une cool piste de leur troisième album, Hello Love (2006) à enjoyer, avec une chouette vidéo en prime.
Be Good Tanyas - When Doves Cry
05 novembre 2018
Pour démarrer cette semaine, un duo mari et femme qui commence à faire parler de lui! Gospel, soul, folk, bluegrass & roots music et pas d'esbrouffe, juste quelques instruments et une production minimaliste, c'est The War & Treaty, étrange patronyme derrière lequel se cache le dernier projet en date de l'actrice et chanteuse américaine Tanya Blount et de son mari Michael Trotter. Un ep l'année dernière et un tout nouvel album, Healing Tide, paru il y a quelques semaines, et déjà quelques chouettes vidéos qui circulent sur YT, en attendant d'avoir l'occasion de les découvrir en live.. Enjoy.
The War and Treaty - Down To The River
The War and Treaty - Down To The River
08 octobre 2018
Quand je suis tombé sur la vidéo ci-dessus il y a quelques mois, je me suis dit, avant même d'avoir écouté la piste, que le groupe finlandais gagnait déjà des points via le choix de son nom de scène.. ben oui, j'ai un à priori favorable et totalement ridicule et infondé pour les combos qui aime jouer sur les jeux de mots foireux et débiles - En plus, le téléscopage complètement improbable du hard rockin' swagger d'AC/DC et du cadre champêtre façon Delivrance de la vidéo me met, allez savoir pourquoi, en joie. Steve'n'seagulls sera en concert à l'Aéronef le vendredi 18 janvier prochain. Paddle faster, I hear banjos..
Steve'n'Seagulls - Thunderstruck
30 avril 2018
Dans 24 heures ce sera le lancement officiel à Lessines du Roots & Roses Festival, neuvième du nom! Le line-up détaillé de ce mardi premier mai: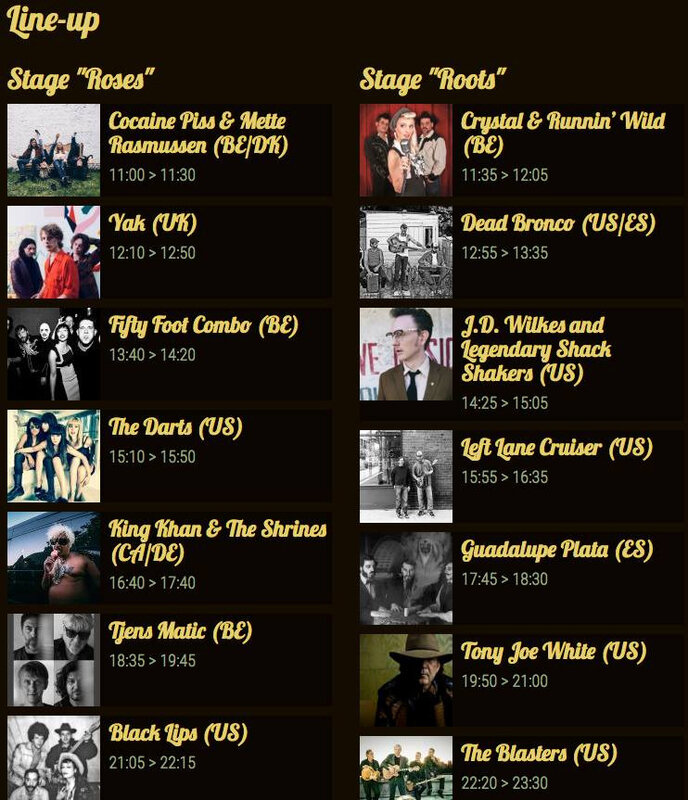 Les belges à l'honneur pour ce countdown, en commencant par l'insubmersible Arno Hintjens avec le projet Tjens matic, à savoir la revisite la plus rock'n'roll/ blues/punk du parcours du chanteur ostendais avec ce combo culte qu'est encore aujourd'hui TC Matic. Puis les vétérans punksurfeurs de Fifty Foot Combo, sortis de leur retraite pour leur seul gig de 2018 par le staff de Roots & Roses, et enfin le rockab' rafraîchissant de Crystal & Runnin' Wild, combo père-fille qui prouve une fois de plus que la Belgique est l'autre pays du roots rock'n'roll transgénérationnel - la Wallifornie, quoi!
Crystal and Runnin' Wild - You Gotta Go
Tjens Matic - Que Pasa
Fifty Foot Combo - The Descent
02 mars 2018
18 septembre 2017
Americana, Bluegrass & Folk aujourd'hui, avec le hit vidéo de The Dead South, via leur premier long-jeu, Good Company, paru en 2014. Leur second et dernier album en date, Illusion & Doubt, et très bien aussi, tout comme leur premier mini-lp, The Ocean Went Mad and We Were To Blame! Enjoy.
The Dead South - In Hell I'll Be In Good Company
25 février 2017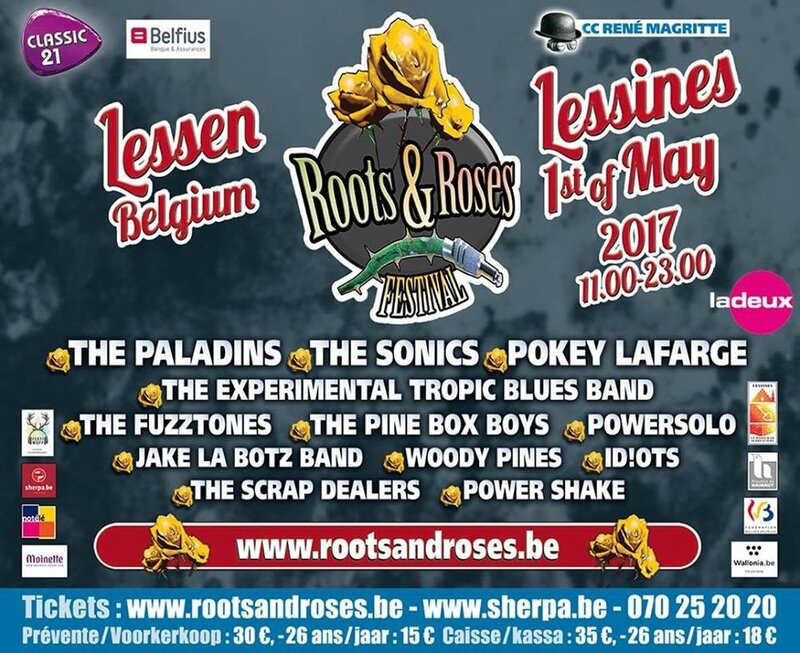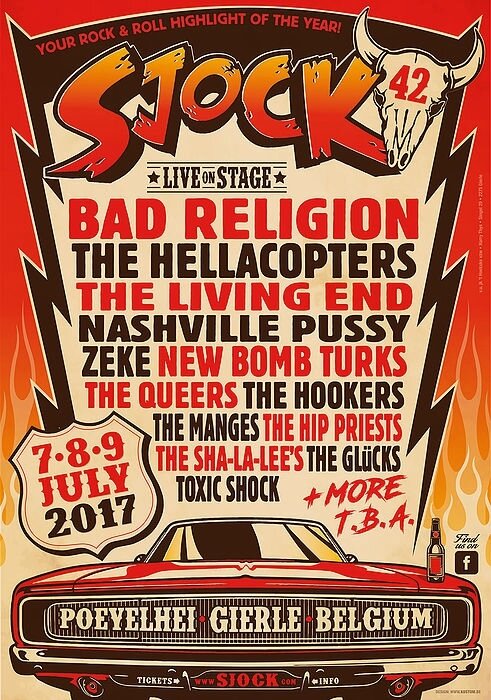 19 octobre 2015
Straight outta New Orleans, Luke Winslow King et son band distillent un savoureux cocktail de pre-war jazz, blues & bluegrass Americana, sans esbrouffe mais bourré de swing. Capturé ici au Rootsway Fest de Novellara, Italie, en 2012, deux albums sous la ceinture, à quand un Euro Tour par chez nous?
Luke Winslow King feat. Roberto Luti - Kokomo Blues
17 août 2015
En live chez Ameublements Elvis depuis leur fief de Montréal, les Québecquois Canailles balancent un titre issu de leur premier album Manger du bois (2012). Je prends toujours mes bains de pieds en écoutant J'l'haïs et leur Dimanche est régulièrement un hit dans mon salon en début de semaine.. Ils étaient en tournée dans le sud de la France il y a quelques semaines et leur second lp, Ronds-points, parus il y a quelques mois, vaut aussi son pesant de folk hi-energy matiné de Cajun. Enjoy.