18 mai 2019
Ce titre folk traditionnel popularisé par Leadbelly et Woody Guthrie dans les années '40 fut bien sûr un hit en France et dans le monde anglo-saxon dans sa formidable version signée Eric Burdon & The Animals en 1964, mais je comprends ceux et celles qui lui préfèrent celle-ci, signée Frijid Pink (Ce nom!) à Detroit cinq ans plus tard. Transformée en hard-rockin' charge psyché-épique et propulsée par le chant puissant de Tom Beaudry, elle demeure l'une des meilleures covers jamais enregistrées de ce classique véritablement - pour une fois l'expression n'est pas usurpée - intemporel!
Frijid Pink faisait partie, au même titre que les Amboy Dukes, le MC5, les Stooges ou les Rationals, de toute cette galaxie de groupes qui n'arrêtaient pas de tourner régionalement et qui de fait surent se tailler une solide réputation en live - leurs concerts attiraient énormément de monde dans la région et étaient souvent sold-out - et pourtant, la renommée de ce combo hard blues psychédélique formé en 1967, n'a jamais vraiment dépassé les limites du Michigan. Leur seul titre de gloire en dehors du succès local puis national de The House Of The Rising Sun fut d'avoir offert, un jour, à un jeune groupe tout juste créé à Londres l'opportunité d'assurer leur première partie aux USA. Le groupe en question s'appelait encore, quelques semaines auparavant, The New Yardbirds, et venait de changer de patronyme. Son nouveau nom: Led Zeppelin..
Frijid Pink - House of the Rising Sun
Quant à la version des Animals, cela fait aujourd'hui 55 ans jour pour jour que les cinq de Newcastle Upon Tyne l'enregistrèrent à Londres en moins de 24 heures, en une seule prise et en plein milieu de leur tournée britannique, avant de reprendre la route. Le single est publié le 19 juin, et malgré la longueur inhabituelle du titre qui provoque une certaine réticence à la BBC, il commence à grimper dans les charts aux quatre coins de la planète. Il entre dans le top-40 le premier juillet 1964, atteint la première place le 15 au Royaume Uni, le 5 septembre aux USA, avec entre ces deux dates une percée remarquable en France le 9 août - l'un des rares titres en anglais à bousculer la variété française dominante et les versions francisées et édulcorées des hits anglo-saxons des yé-yés. Le 45-tours restera 12 semaines dans le Top-100 britannique et demeurera n°1 trois semaines d'affilée aux USA..
The Animals - House of the Rising Sun
Un p'tit bonus avec ce montage de différentes versions du standard trouvé sur YT. Enjoy.
The House of the Rising Sun trough History (1933-2016)
14 mai 2019
Toujours aussi impériale et indéboulonnable, Mavis Staples! La voix (au sein de son groupe familial, les légendaires Staples Singers) du Mouvements de Droits Civiques de Martin Luther King a toujours bon pied bon oeil aujourd'hui, à quelques semaines de son 80ème anniversaire, et un nouvel album à paraître dans quelques jours! En attendant ce We Get By, produit et écrit par Ben Harper, un extrait de l'album en question et en bonus, son Down In Mississippi tiré d'un autre album (We 'll never turn back, produit par Ry Cooder) paru sur le même label, Anti- Rds, en 2007. Enjoy.
Mavis Staples - Down In Mississippi
29 avril 2019
Dans quelques heures démarrera la dixième édition du Roots & Roses Festival, ce chouette festival belge orienté Americana, Blues et Rock'n'Roll qu'on suit ici depuis maintenant quelques années. Un festival qui évolue et s'épanouit sans heurts, mais dont l'état d'esprit demeure le même: la qualité plutôt que la quantité, que ce soit côté organisation, bouffe (homemade et locavore) ou programmation, mêlant grosses pointures, jeunes pousses à découvrir et révélations récente.

Black Box Revelation en était une, de révélation, il y dix ans, lorsque le duo flamand se retrouvait à l'affiche de la première mouture du Roots & Roses en 2009, et il semblait donc naturel à Fred Maréchal, le head honcho du festival, de les programmer à nouveau cette année histoire de marquer le coup et de célébrer à la fois l'anniversaire de l'événement annuel Lessinois et le retour en force de ce combo fer de lance de la scène belge et solide référence en Europe. Une ch'tite piqûre de rappel avec leur High On A Wire, daté de 2009 justement, en attendant de prendre la route direction Lessines le Ier mai prochain!
The Black Box Revelation - High On A Wire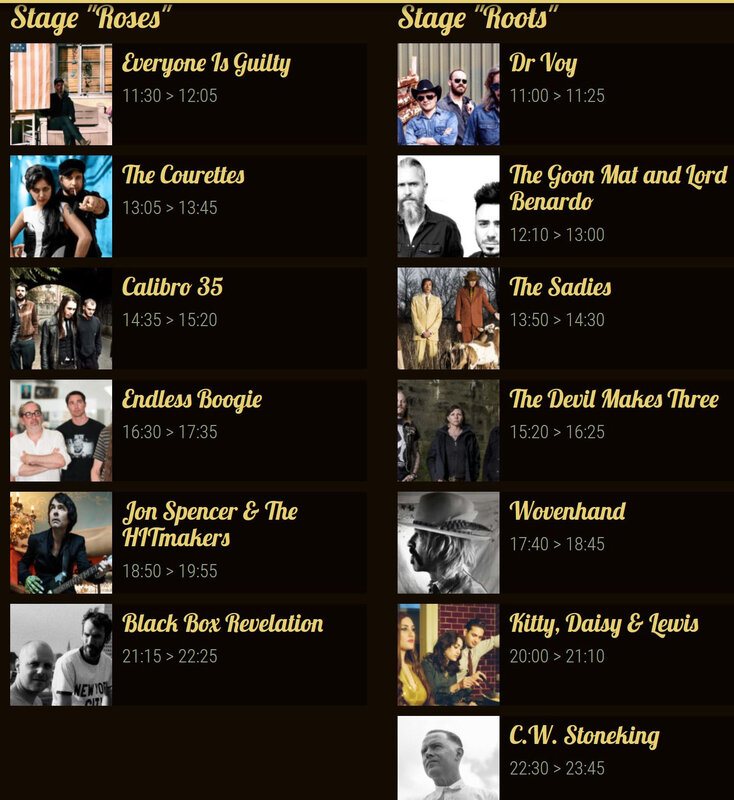 22 avril 2019
From Liège with leur primitive punk blues et un album produit par Jim Diamond, sorti sur Voodoo Rhythm Rds et sobrement intitulé Take Off Your Clothes, voici The Goon Mat et Lord Benardo, le duo belge chargé cette année de reprendre à sa hot sauce l'hymne officiel du festival Roots & Roses! Enjoy it en attendant de pouvoir se désaper et danser nu sous le soleil du fest le plus hot de Belgique (le staff du festival commande toujours une journée chaude et ensoleillée à la météo pour le premier mai, so, no probs).
The Goon Mat & Lord Benardo - Roots & Roses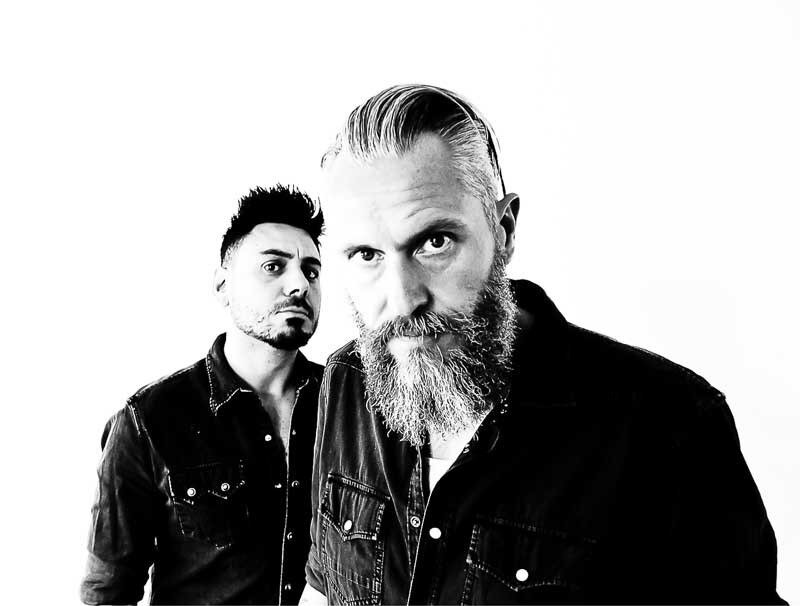 21 avril 2019
Daddy Long Legs au 4AD à Diksmuide hier soir! Un très bon concert de début de tournée "continentale" (après deux premières dates en Angleterre, à Londres et à Brighton, il y a quelques jours), du foot-stompin', hollerin' blues preachin' haute intensité, une floppée de (très bons) nouveaux titres (Winners' Circle, un hit dans mon salon depuis ce matin) issus du tout nouvel opus du trio de Brooklyn, Lowdown Ways, à paraître le 10 mai prochain sur Yep Roc Rds. Et juste avant un beaucoup trop bref rappel et l'obligatoire hymne Motorcycle Madness, réclamé à corps et à cris par le public, une version du feu de dieu, ardente et incantatoire, du Fire & Brimstone de Link Wray.. Ils sillonnent toute l'Europe d'Alicante à Helsinki jusqu'au 10 juin, so don't find yourself on the wrong side of the river and catch 'em live if you can!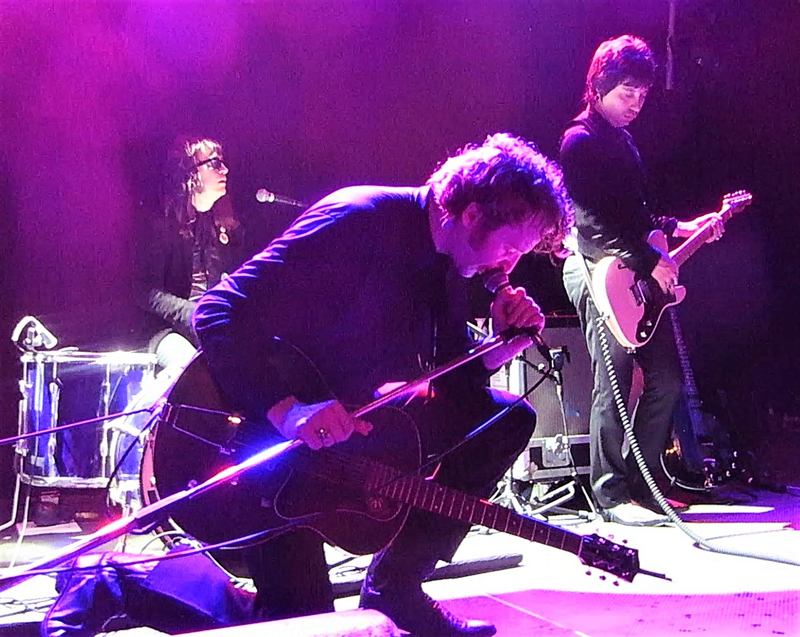 Daddy Long Legs - Bad Neighborhood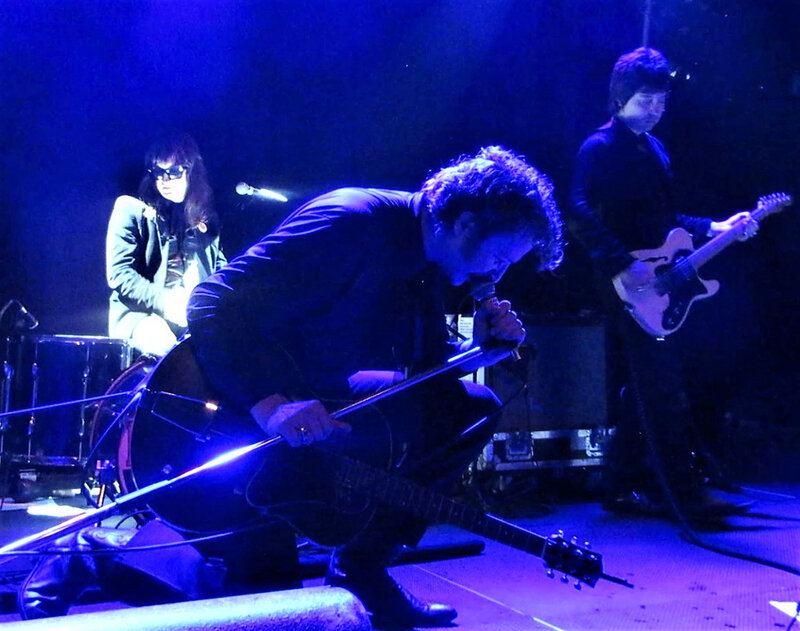 15 avril 2019
"You and me and the Devil makes three", une vieille expression anglaise invitant à la bringue, au mischief et plus si affinités, et l'origine du nom de ce groupe originaire de Santa Cruz, Californie. Un paquet d'albums déjà, depuis la création de DM3 autour du noyan originel Pete Bernhard (guitare), Lucia Turino (contrebasse) et Cooper McBean (guitare & banjo) en 2002, et une réputation flatteuse dans le milieu de l'Americana qu'on aura l'occasion de vérifier le premier mai prochain à Lessines puisqu'ils monteront à 15h20 sur la scène Roots du Roots & Roses Festival! That's pretty kool..
Deux extraits de leur discog en guise d'amuse-gueules et pour patienter, avec un extrait de leur tout dernier album en date, Chains are broken, paru il y a quelques mois, et un titre tiré de leur second album, daté de 2007.
The Devil Makes Three - Bad Idea
The Devil Makes Three - The Bullet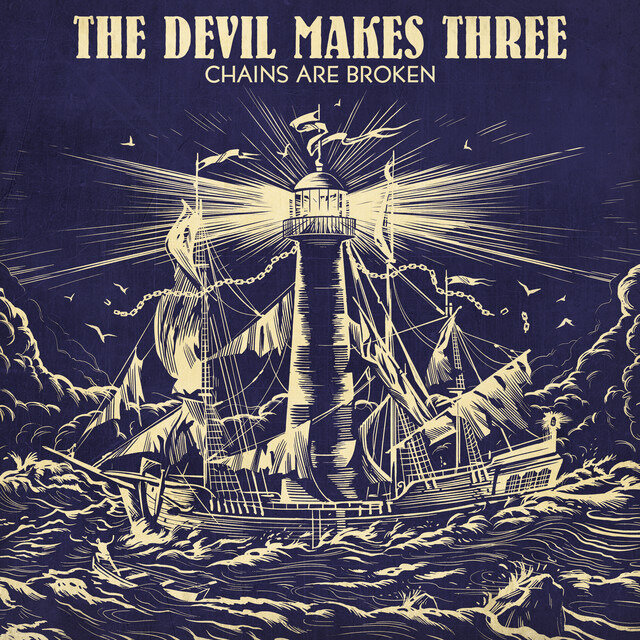 01 avril 2019
Un avant-goût du printemps et d'un été torride? E tout cas une bonne tranche de 70's revisitées, versants hard-rockin' roots, folk & blues.. Grace Potter & The Nocturnals, au naturel, avec une version live très chargée en eye candy de leur Paris (Ooh la la), qui ouvre leur troisième album paru en 2010. Bien content que la petite soeur de Harry ait choisi d'empoigner le manche d'une Flying V plutôt qu'une bête baguette de magicien, non?
Grace Potter & The Nocturnals - Paris (Ooh La La)
Grace Potter And The Nocturnals - Paris (Ooh La La)
04 février 2019
Extrait de Gon' Boogaloo, son album paru en 2014, The Zombie est aussi un beau travail d'animation, dans cette vidéo promo. Le bluesman australien à la voix rocailleuse et au noeud papillon, autodidacte du banjo, de la guitare et du dobro, sera en tête d'affiche du Roots & Roses Festival le premier mai prochain. En bonus, le fameux The Love Me Or Die qui l'avait révélé il y a déjà quelques années.
C.W Stoneking - The Zombie
C.W. Stoneking -The Love Me Or Die
03 novembre 2018
La Nouvelle Orléans, 1969. Le fantôme de Marie Laveau hante encore le Quartier Français, et Doctor John vient de sortir son premier album, Gris-Gris.. Sept pistes psyché--jazzy-bluesy hoodoo voodoo fleurant bon le gumbo et les crawfish, et dont la dernière est ce long, lancinant, et doucement halluciné - "Je suis le Grand Zombie.." - I Walk on guilded splinters. Quelques années auparavant, avant de se réincarner en Doctor John le Night Tripper, le jeune Malcolm John Rebennack avait déjà fait ses classes de rock'n'roller en jouant dans les bouges et strip-clubs de la Big Easy, sous le nom de Mac Rebennack, gravant dès la fin des fifties et alors qu'il était à peine majeur quelques titres bien groovy, tel ce real kewl instrumental Storm Warning annonciateurs des orages à venir lors de la décennie suivante.
Mack Rebennack - Storm Warning
Dr. John - I Walk On Guilded Splinters
22 octobre 2018
Seasick Steve a déjà vécu plusieurs vies riches en rebondissements: hobo / tramp / bum de sa Californie natale au Tennessee, busker (musicien de rue) à Paris, bricoleur de guitares et de diddley bows improbables, storyteller goguenard un peu partout, puis star des médias britanniques, il a aussi depuis 2006 pondu une huitaine d'albums tout à fait dignes d'intérêt, swamp trash back-to-the-roots rock'n'roll blues, extra special quality. Love that guy.
Actuellement en tournée en Europe pour la promo de Can U Cook?, son nouvel effort, avec un passage à Bruxelles le 23 novembre prochain, au Cirque Royal.
Seasick Steve - Down On The Farm
Sea Sick Steve - Diddley Bo