24 février 2019
Pas mal du tout le gig des Death Valley Girls hier soir au 4AD à Diksmuide, mais on a surtout craqué sur la perf toute en fraîcheur pop sucrée salée mais néanmoins rentre-dedans de Calva Louise, jeune trio British from Londres, qui vient en outre de sortir il y a quelques jours son premier album, Rhinoceros. Check 'em out if you can, ça fait du bien!
Calva Louise - Getting Closer
Calva Louise - I'm Gonna Do Well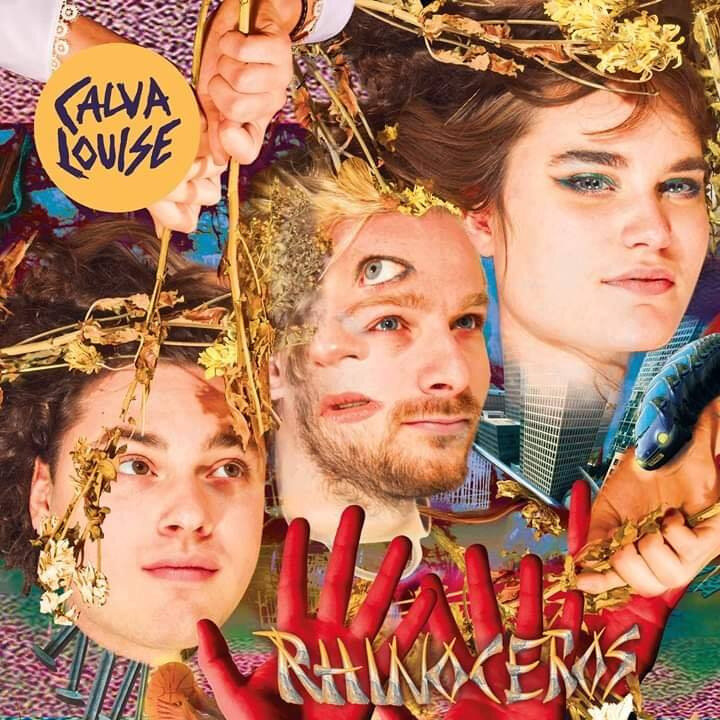 06 février 2019
Bon, ça c'est pas cool: le gig à l'Aéronef des très attendus Schizophonics, dont les derniers 33-tours tournent en boucle dans les RKT headquarters en ce moment, est annulé (comme toute la tournée), mais on se console avec l'annonce du retour pas loin de chez nous des Lords of Altamont (le 29 mai au Magasin 4 à Bruxelles), et avec le comeback le plus inattendu du moment! Chula Vista, California's very own punk rock legends The Zeros are back in town, ou plutôt en Europe, avec pour l'instant une date prévue à Paris, au Klub, le jeudi 28 février! Yaaahhhrrrg!!!
The Zeros - Right Now
The Zeros - Dont Push Me Around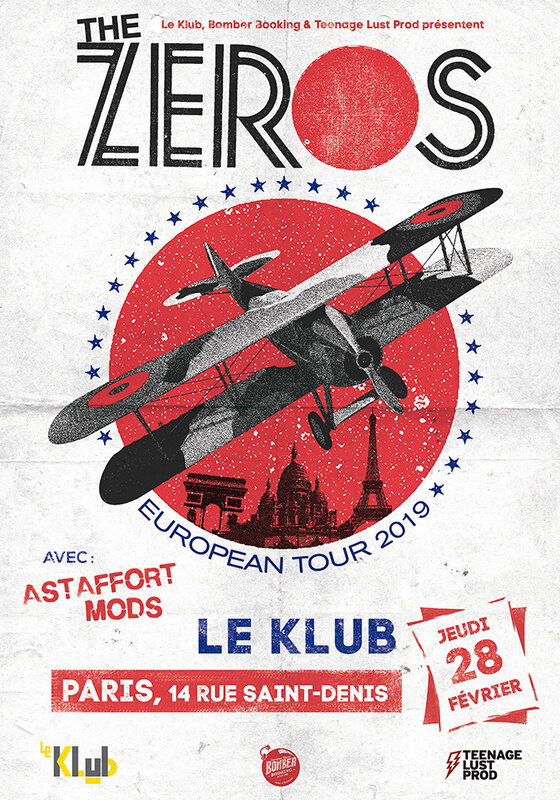 Merci à BeePee pour l'info, et pour avoir ressorti cette affiche du concert organisé par Vertigo! à Arras en 1996 sur l'infameuse péniche Les Tontons Flingueurs!!! Ah la vache ça m'a fait un choc! :)))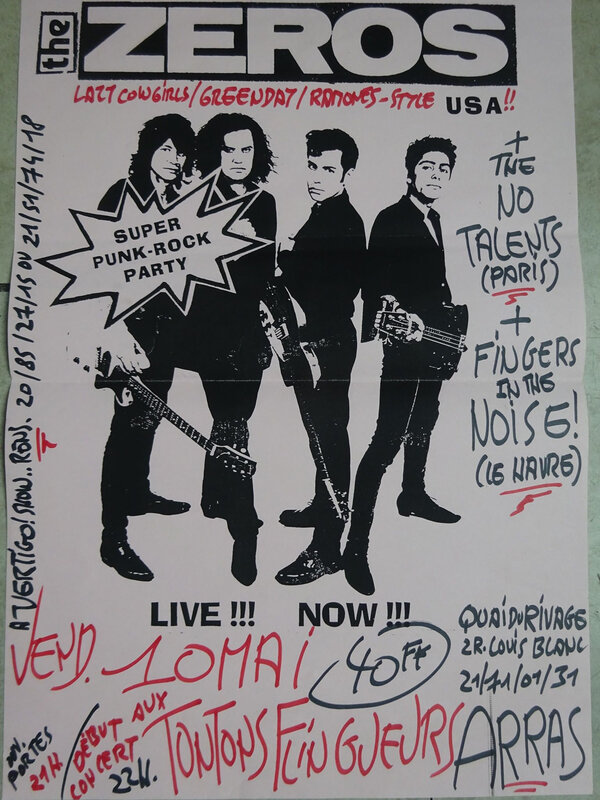 04 février 2019
Extrait de Gon' Boogaloo, son album paru en 2014, The Zombie est aussi un beau travail d'animation, dans cette vidéo promo. Le bluesman australien à la voix rocailleuse et au noeud papillon, autodidacte du banjo, de la guitare et du dobro, sera en tête d'affiche du Roots & Roses Festival le premier mai prochain. En bonus, le fameux The Love Me Or Die qui l'avait révélé il y a déjà quelques années.
C.W Stoneking - The Zombie
C.W. Stoneking -The Love Me Or Die
28 janvier 2019
Un extrait du sixième lp de Kurt Vile, avec la plage qui ouvrait ce B'lieve I'm Goin Down en 2015. Le pennsylvanien sera avec son backing-band attitré, The Violators, à l'Aéronef le 27 mai prochain. Enjoy.
Kurt Vile - Pretty Pimpin'
15 janvier 2019
High Energy Power Trio from San Diego, The Schizophonics ont sorti leur second album, Land Of The Living, sur S.F.T.R.I. il y a quelques mois, et débarqueront à l'Aéronef le mardi 19 Mars prochain. Très bonne rép' en live, et l'album est plutôt pas mal! On attend ça avec impatience..
En attendant, let's psych-out avec un extrait de leur autre sortie de 2017, le mini-lp Ooga Booga (Boogaloo-woooo!), tout aussi recommendable!
The Schizophonics - Rat Trap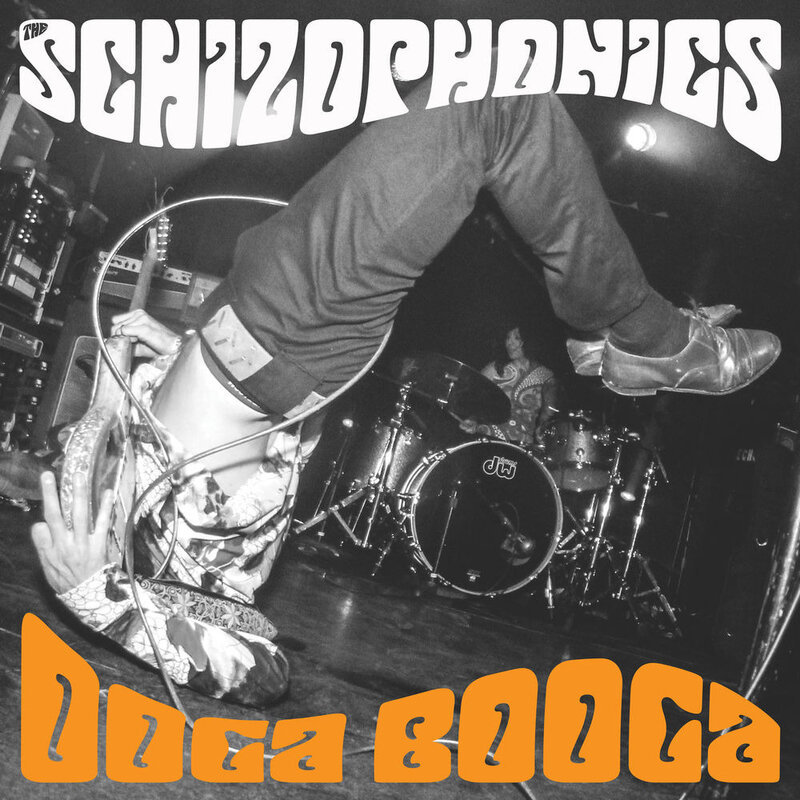 03 janvier 2019
Ottimo!
02 janvier 2019
Un ticket portugais potentiellement muito quente à l'Aéronef le 15 mars avec The Legendary Tiger Man, The Poppers et Magzani, le Brooklyn post-punk qualité upper shelf de Bodega (à l'Aéro également) le 13 avril, Howlin' Jaws au Poche à Béthune le 25 avril, Jonathan Jeremiah au Botanique, Bruxelles, le 18 février, The Dead South le 31 mars à Sint-Niklaas au De Casino, Death Valley Girls à la Manufacture à Saint Quentin le 8 mars (et le 23 février au 4AD, puis le lendemain à l'Aéronef), King Khan Louder Than Death au 4AD le 19 avril, le Paul Collins' Beat au Den Hag à Courtrai le 16 février, ce sont, dans le désordre, quelques-uns des concerts qui pourraient valoir le détour dans les semaines qui viennent.. sans oublier le Roots & Roses édition 2019 avec The Courettes, Kitty, Daisy & Lewis, Jon Spencer & The Hitmakers et le reste de la prog à venir, le 1er mai à Lessines!
Check out la colonne Upcoming Concerts à droite de cette page (promis, je la mets à jour, euh, bientôt).
The Legendary Tigerman - Motorcycle Boy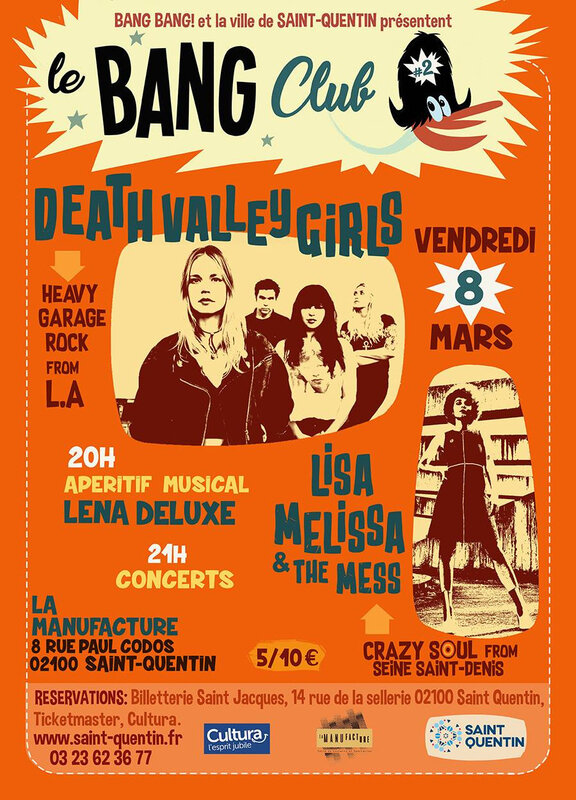 The Dead South - Banjo Odyssey

Paul Collins' Beat - The Kids Are The Same
08 décembre 2018
On y sera pas, mais ce soir il y a au moins deux concerts dignes d'intérêt dans la région. Tout d'abord, deux groupes qu'on a beaucoup apprécié sur scène ces derniers mois, Theo Lawrence & The Hearts et The Limboos, à la Manufacture, à Saint Quentin; et aussi The Asphalt Tuaregs (le dernier projet en date du veterano de la scène Punk R'n'R Havraise François Lebas (Fixed-Up, Backsliders), avec Les belges de The Nervous Shakes et un tribute band à Doctor Feelgood, Oil City Band, au bar Le Communal, à St Léger. Be There or be malade comme un chien, mais c'est moins bien.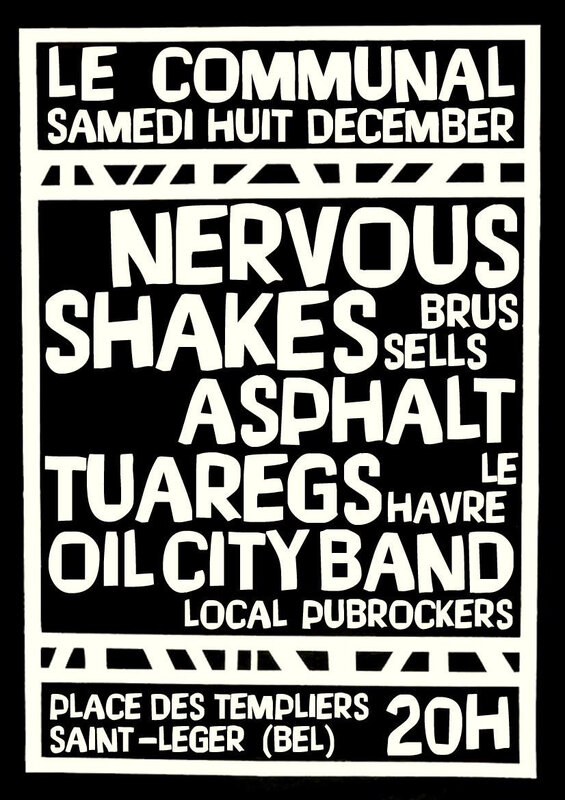 02 décembre 2018
Peter Zaremba. Keith Streng. Ken Fox. Bill Milhizer. Mine de rien ces quatre-là incarnent à eux seuls plus de quarante ans d'amour inconditionnel du Rock'n'Roll, dans sa version la plus fun, la plus insouciante, la plus débridée, la plus ridiculement sublime! Et même si les quatre new-yorkais ne sont plus des teenagers depuis belle lurette, leur enthousiasme intact emporte toujours tout sur son passage, surtout lorsqu'ils se lâchent dans leur éco-système naturel, à dimension humaine mais propice aux danses collectives les plus improbables, comme la salle du C.C. René Magritte de Lessines.. Love these guys.
Fleshtones @ CCR Magritte, Lessines, hier soir.
Fleshtones @ CCR Magritte, Lessines, Sat. December 1st, 2018
Un p'tit mot sur la perf des Glücks, le jeune duo ostendais qui bonifie en vieillissant mais reste aussi explosivement instable que la caisse de nitroglycérine posée au bord du gouffre auquel leur garage punkcore fait toujours penser. Faut juste jouer un poil moins fort, les gars, vous ne perdrez rien en efficacité et mon vieux camcorder vous en sera infiniment reconnaissant..
The Glücks @ CCR Magritte, Lessines, Sat. December 1st, 2018
26 novembre 2018
Un beau et bon moment hier après-midi à Arras chez Big Star Records, avec le showcase de Ken Stringfellow, en solo avec sa guitare ou en duo avec Marie (remember Gomm?) pour une émouvante sélection de ses propres compos, de titres des Posies et de Big Star, et de reprises aux petits oignons (Elliott Smith, Graham Parson..). Merci encore pour ce cool début de soirée / fin de weekend..