07 avril 2018
Et devinez qui a enregistré la signature song de la 9ème édition du Roots & Roses Festival cette année?! The Darts, pardi! Ce muy calliente all-girl garage-band from Phoenix /L.A. débarque pour sa première tournée européenne cet été et, à défaut de pouvoir reluquer de près (j'assume l'expression, le côté eye candy / ultra-sexy en nuisette fait délibérément partie de l'identité du groupe) ces quatre tigresses dans leur habitat naturel (que j'imagine être une petite scène dans un bar moîte et surchauffé), on aura l'occasion de suer sur leur garagepunk teinté psyché par deux fois dans la région, le premier weekend de juillet au Sjock à Gierle (le samedi, avec les Lords Of Altamont! - Kooool....) mais aussi et surtout dans un peu moins d'un mois à Lessines, au Roots & Roses, ce fameux petit-mais-déjà-grand festival qui monte, qui monte, qui monte et qu'on suit avec bonheur depuis déjà quelques années.
On commence d'ailleurs aujourd'hui avec ce poste un petit Countdown to Roots & Roses, histoire de découvrir un peu plus en détail la chouette prog du 1er mai prochain..
The Darts - Roots & Roses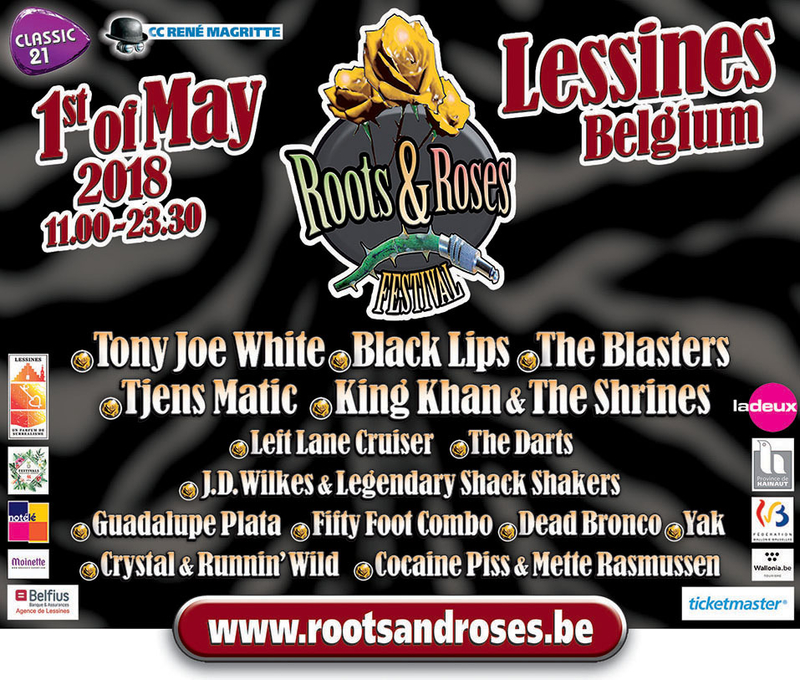 05 avril 2018
Le MC5 célébré sur scène pour rien moins que le 50ème anniversaire de la parution, en 1968, de Kick Out The Jams, mythique premier album du gang de Detroit, monstre proto-punk / hard rock psychédélique furibard et barré enregistré à l'époque par Rob Tyner, Fred "Sonic" Smith, Wayne Kramer, Michael Davis et Dennis Thompson! C'est le projet MC50, monté par Wayne Kramer, seul survivant avec Thompson du line-up original, qui s'est associé cette fois-ci avec quelques pointures dont le fabuleux Marcus Durant, chanteur des très regrettés Zen Guerrilla, pour une série de concerts exceptionnels cet été en Europe puis à travers les USA à la rentrée. On aura ensuite l'occasion de dévorer The Hard Stuff: Dope, Crime, the MC5 and My Life of Impossibilities, le livre autobiographique de Kramer, à paraître au milieu du mois d'Août..
A ne pas manquer au Sjock Festival cet été!!!!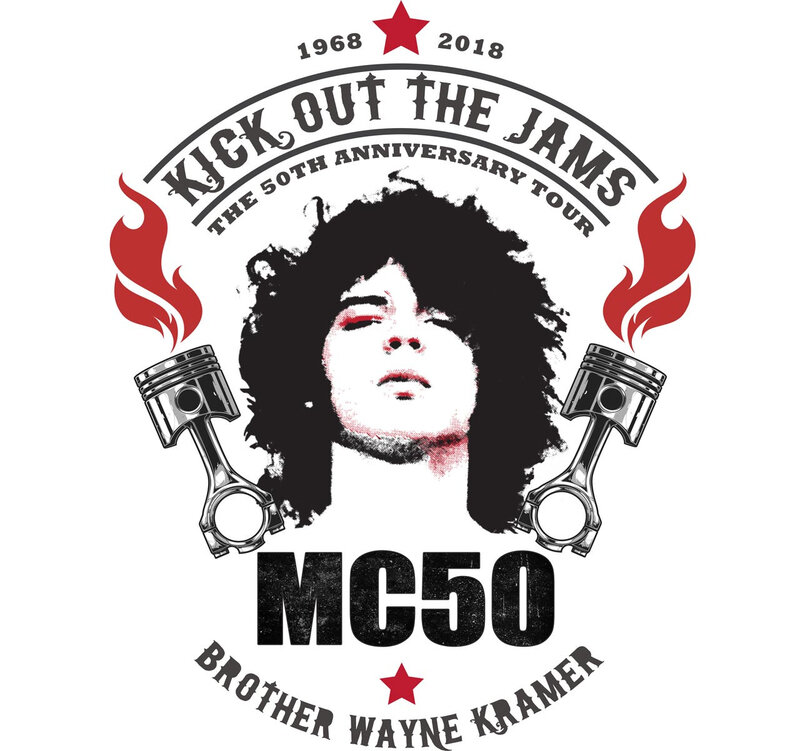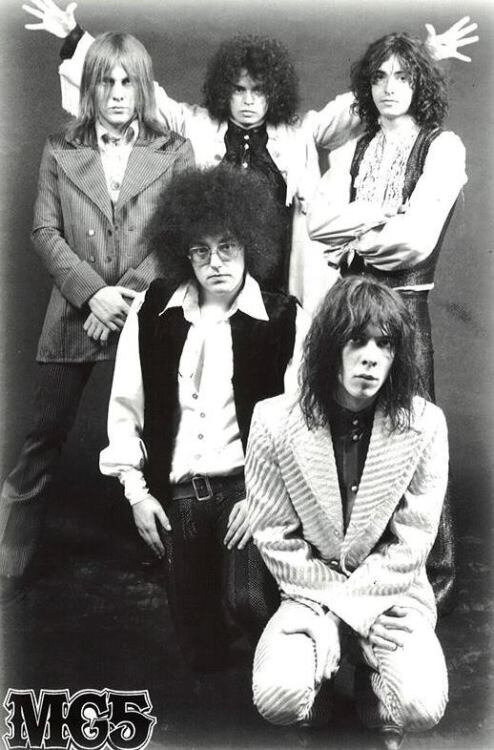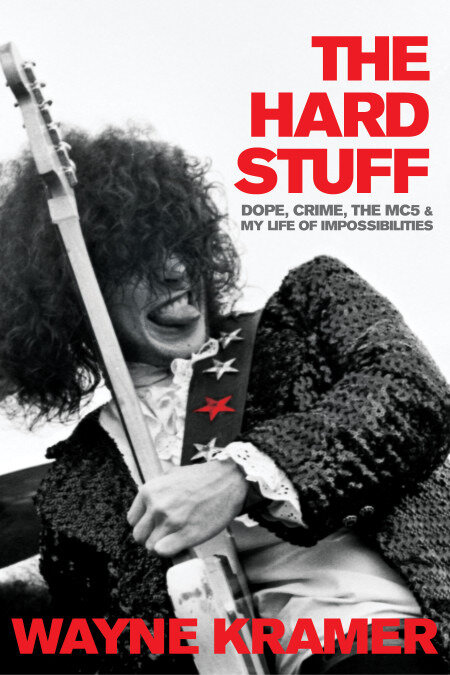 Et pour le plaisir, le 'Five en '72 sur la télé française:
MC5 - Kick out the Jams + Empty Heart
02 avril 2018
A few shitty pix for a helluva evening out!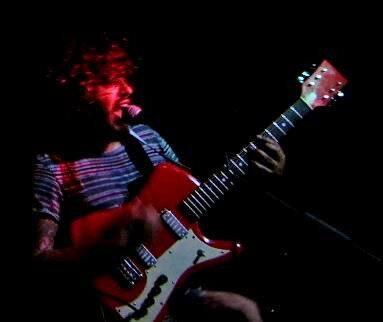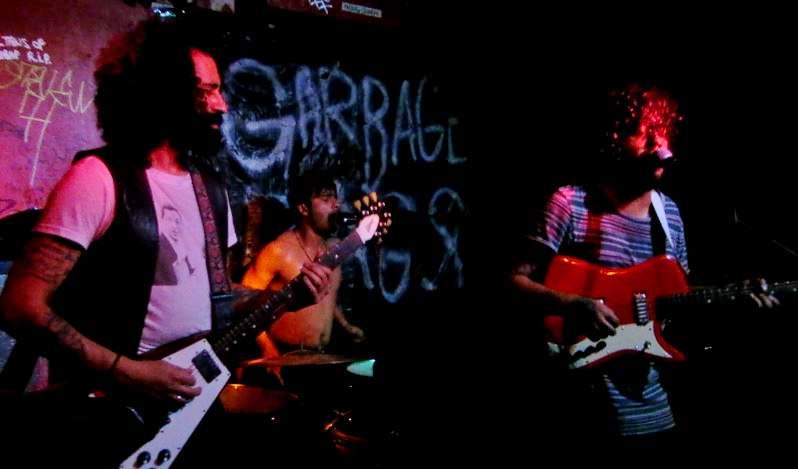 19 mars 2018
Stay tooned, on en reparle bientôt!
Roots & Roses Festival 2018 - Trailer
17 mars 2018
Hier soir c'était le début du weekend et le bon moment pour aller surfer dans les bars, avec Guitar Wolf à Lille et les Nomads à Diksmuide! Dommage pour les japonais, pas pris mes places à temps, mais en même temps j'étais particulièrement excité à l'idée de retrouver sur la chouette petite scène du 4AD mes héros de jeunesse! On avait un excellent souvenir de leur dernier passage dans la région, au Sjock Festival il ya deux ans, et on s'est repris une bonne claque aux petites mauvaises humeurs hier avec un gig 100% garage punk velu et 200% rentre-dedans, le truc idéal, entre deux savoureuses gorgées bien méritées de Vedett et de Hommel Bier, pour réaligner votre kharma et vous mettre les titties en effervescence quand vous sortez rincé de votre working week. Call off your dogs, Lowdown Shakin' Chills, Rat Fink a Boo-Boo (l'indicatif de Real Kewl Trash, l'émission, il y a 30 ans!), Working for the Man, Knowledge comes with death release, Better Off Dead, le Come On de The Atlantics (un titre que j'avais déjà programmé pour le This Week's Music Video de lundi prochain - talkin' about good timing..), Hans, Nick, Björne et Joakim nous ont fait la totale, prenant manifestement autant de plaisir que le public à célébrer le rock'n'roll dont ils sont - nous sommes tous et toutes - tombés raide dingue amoureux il y quelques dizaines d'années..
The Nomads @ 4AD, Diksmuide - March 16th, 2018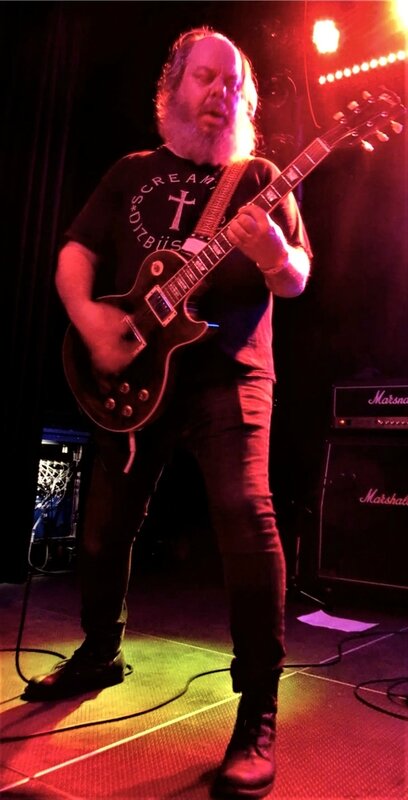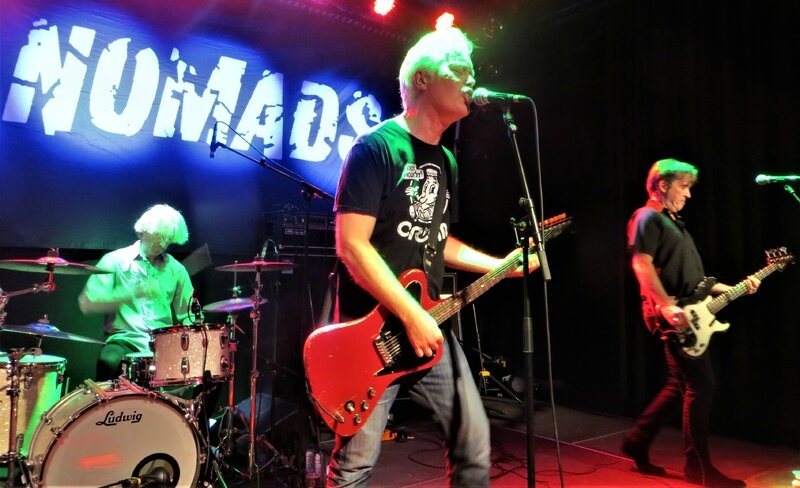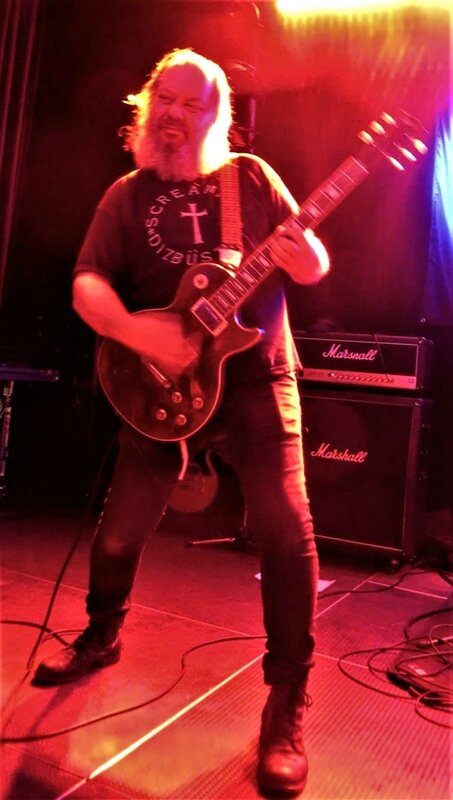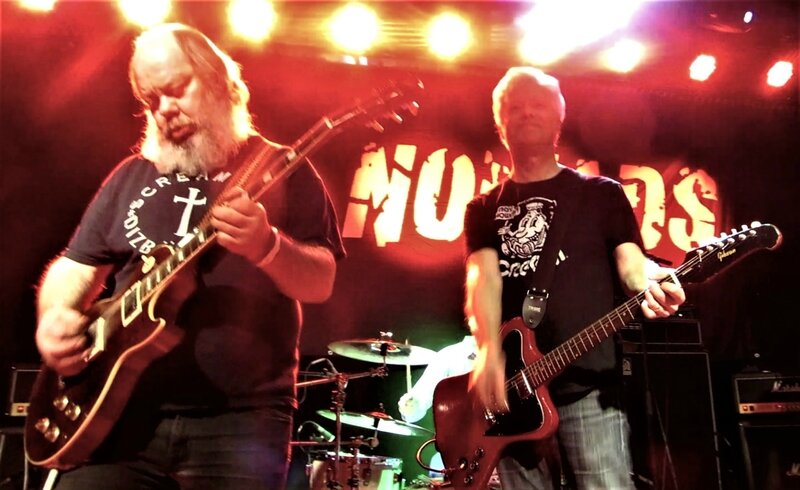 14 mars 2018
Le line-up de la prochaine édition (la 43ème!) du fameux numero uno summer rock'n'roll fest belge se précise chaque semaine! Cette année, seront au rendez-vous, entres autres pointures, revenants et newcomers, The Darts, Lords of Altamont, Dead Kennedys, Reverend Horton Heat, Turbonegro, Dwarves, Nine Pound Hammer et.. The Mummies (!). Be there (Gierle, Belgique, les 6, 7 et 8 juillet prochains) or be à côté d'la plaque!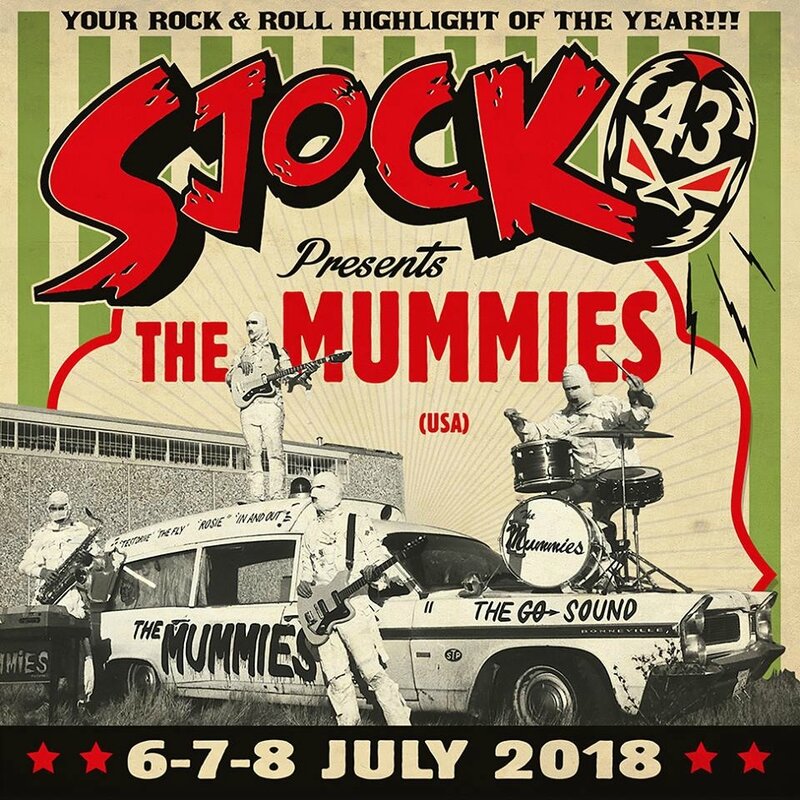 06 mars 2018
"Et qu'est ce que je vous sers pour l'apéro?"
"Ben moi, ce sera un tonic-cachaça avec une bonne dose de psyché dedans, please, avec le Bat Macumba de Os Mutantes en fond sonore, Obrigado!!"
Et en plus le mythique trio brésilien sera en concert à Lille, à l'Aéronef, le jeudi 24 mai 2018! De quoi rendre un peu plus tropical le printemps qui s'annonce..
Os Mutantes - Bat Macumba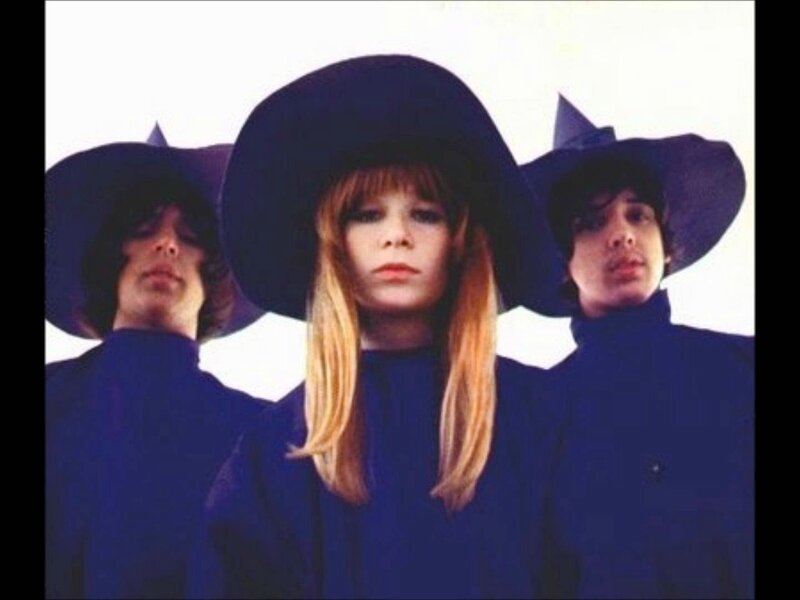 05 mars 2018
"I'm Godzilla.. you are Japan ..Lille!" Guitar Wolf, l'infernal et totémique trio nippon pose son U.F.O. à Lille le vendredi 16 mars prochain au bar L'imposture. Haute dose radioactive de Jet Rock'n'Roll extatique en perspective!!

Guitar Wolf - High Schooler Action
02 mars 2018
23 octobre 2017
Un trio briton aussi discret et anti-frime que talentueux et prolifique (plus d'une quinzaine d'albums depuis 2004!), et un extrait d'un de leurs deux albums parus en 2016, Bamboo Diner In The Rain. The Wave Pictures seront en concert, en tant que backing-band, avec Stanley Brinks et Freschard au El Kantaoui à Lille-Hellemmes le 19 novembre prochain. Take your (pool) cue.
The Wave Pictures - Pool Hall