04 janvier 2021
Tiré de leur second album, Twelve Flights Up, paru en 1988 sur Get Hip Rds, le label de leur guitariste Gregg Kostelich, une piste garage punk bien rampante par mes héros de (seconde) jeunesse, The Cynics! On est encore en pleine vague garage punk revival avec un son bien typé et des compos "hommage à.." - rien à voir avec le monstrueusement jouissif Rock'n'Roll qui paraîtra deux ans plus tard et en laissera plus d'un(e) sur le cul - mais l'album tient franchement la route sur la longueur, bonus compris. Right now, une chouette vidéo vintage pour ce Creepin', avec gogo danceuses et psychédélisme cheap mais fun, histoire de démarrer la semaine un peu plus facilement. Enjoy.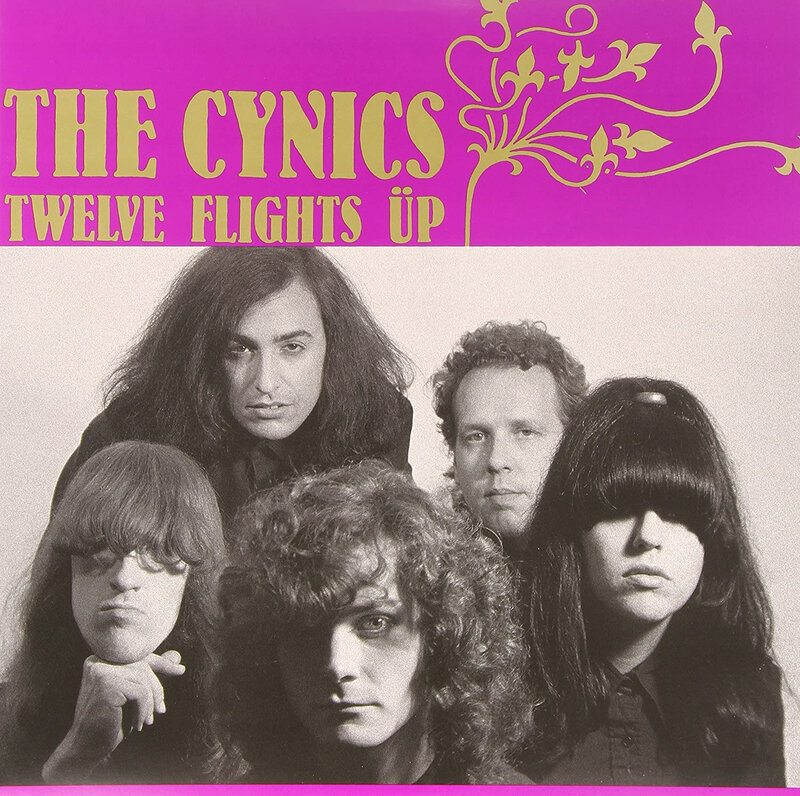 28 décembre 2020
Bon, par ici la neige se fait attendre, mais on se console avec un Pom Pom Ginger Gin (homemade cocktail à base de jus de pomme, gingembre et gin - le cocktail de l'année au RKT Headquarters!) et avec le rafraîchissant et délicieusement silly Tell Me Something New des Giant Robots, dynamique combo Dutronic Garage Rock from Lausanne, Suisse, en 2013, via leur troisième album Delightfully Refreshing. Enjoy.
The Giant Robots - Tell Me Something New
14 décembre 2020
Un mix entre les Cramps et les B-52's? Je veux bien le croire, en tous cas leur premier lp, Lightning Likes Me, paru en 2017, pulse du feu de dieu, et on attend leur second effort - Why Haven't You Watered The Plants? - avec impatience, à défaut de pouvoir les croiser sur scène d'ici peu.. ben ouais, Oh! Gunquit est basé à Londres, et la Grande Bretagne semble s'éloigner à vitesse grand V ces derniers temps... Enjoy quand même le garage rock exoticatypique bien fun et groovy de ce combo aussi décapant qu'épatant!
Oh! Gunquit - So Long Sucker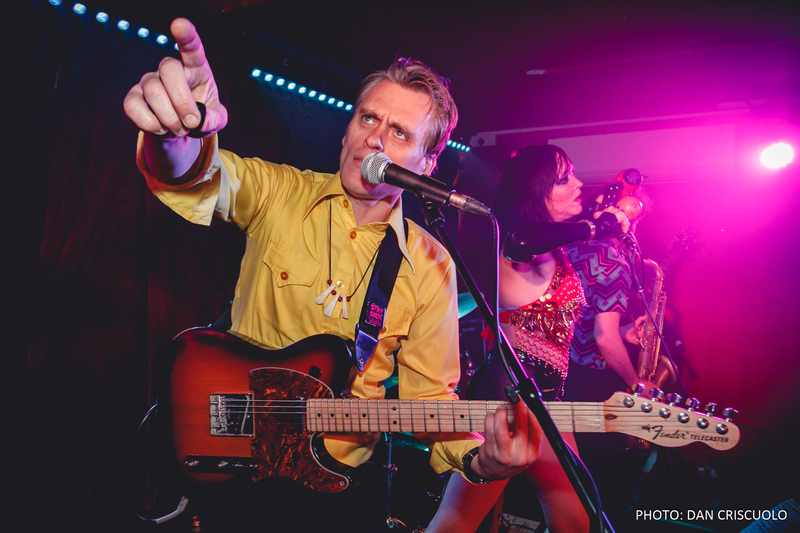 Oh! Gunquit - Greasy Moves
17 novembre 2020
Mouais, on vit dans un Five O'Clock World, up every morning just to keep a job, métro-covid-dodo, de plus en plus monotone et sclérosé, mais ça ne nous empêche pas de danser dans nos têtes sur ce cool poprocker signé The Vogues, right? Un bijou qui ouvre le second album éponyme de ce quartet de Pittsburg, paru en 1966. Enjoy.
The Vogues - Five O'Clock World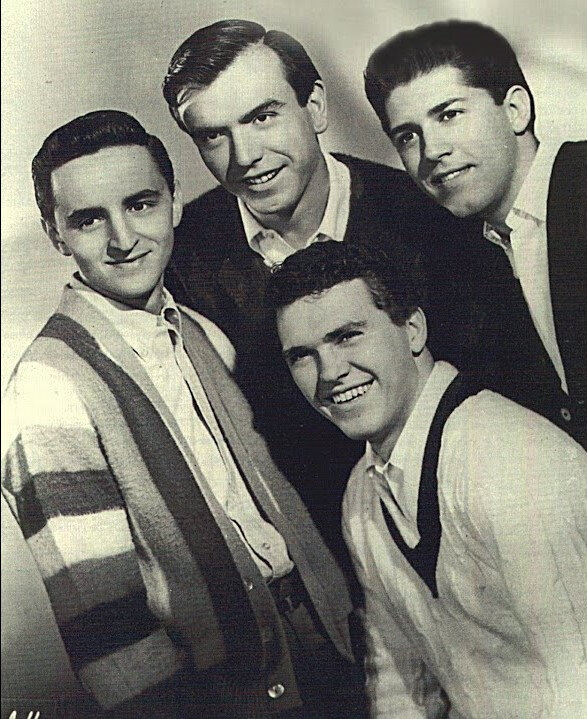 07 novembre 2020
Samedi matin, début de weekend au son de ce vigoureux garage-punker mid-sixties signé par The Others, quintet de South Kingstown, Rhode Island, qui aurait pu décrocher la timbale à l'époque mais qui fut comme tant d'autres réduit au silence par le Vietnam et l'université.. Reste cette piste qui revient toujours en bonne place - et à raison - sur moulte compiles garage, des Pebbles aux Mindrockers. Enjoy.
The Others - I can't stand this love, goodbye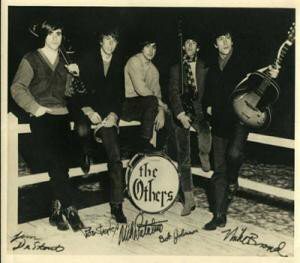 24 octobre 2020
1984. J'étais encore un gamin, le samedi soir, casque hi-fi collé sur les oreilles, je cherchais de la bonne musique sur le gros tuner de la chaîne haute-fidélité parentale - et il y en avait si on avait un minimum de patience, et si on passait outre la barrière de la langue. C'est comme ça qu'un jour je suis tombé sur cette fabuleuse émission de rock'n'roll hyper-pointu qui passait sur la radio belge flamande, Domino je crois que ça s'appelait, et je me souviens encore du choc quand le Dee-Jay a enchainé le premier single des Nomads, reprenant le Psycho des Sonics, un titre des Sonics eux-mêmes, et cette fantasmabuleuse cover d'Alex Chilton tirée du second mini-lp des Cinq de Solna, Temptation Pays Double, tout juste paru sur le label français Closer Records via Amigo, leur label suédois. Une baffe monumentale qui m'a définitivement fait basculer dans le culte du Rock'n'Roll, et devenir fan hardcore du combo de Nick Vahlberg, Hans Ostlund, Joaquim Tarnström, Frank Minarik et Ed Johnson ; La dernière fois que je les ai vu sur scène, c'était au 4AD à Diksmuide le vendredi 16 mars 2018, et c'était toujours aussi euphorique, malgré un public passablement létargique (Y'a un truc dans l'eau, à Diksmuide, depuis quelques temps?), et tout ce que je souhaite c'est pouvoir encore me retrouver un jour au pied de la scène quand les Nomads repasseront par chez nous.. Enjoy.
20 octobre 2020
Baby, you're driving my crazy
I said baby, you're driving my crazy
The way you turn me on
Then you shot me down
Well, tell me baby
Am I just your clown
Psycho!
Baby, you're driving my crazy
I said I'm losing my mind
You treat me so unkind
Psycho!
Baby, you're driving my crazy
I'm going out of my head
Now I wish I was dead
Psycho!
Baby, you're driving my crazy
I'm going out of my head
Now I wish I was dead
Psycho!
Psycho!
Psycho!
Psycho!
... ça me fait exactement le même effet quand je regarde ma gurl dancer..
The Sonics - Psycho
06 octobre 2020
Boston Garage Punk, Hi-Energy, Hi-Tension Rock'n'(B)rawl !!!! Jeff le MonoMan, Peter Greenberg, Rick Coraccio, Paul Murphy et JayJay Rassler, et la piste wham-bam-thank-ya-ma'am! qui ouvre le premier lp du combo, paru en 1978. Enjoy.
DMZ - Mighty Idy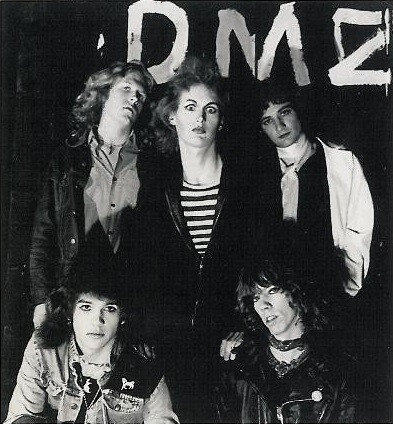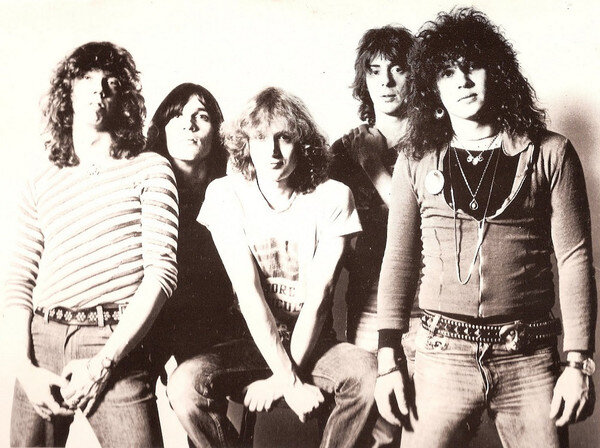 22 septembre 2020
Mmmmm you're a Bad Little Woman.. mais j't'emmènerais bien dans ma big shinny Cadillac, moi aussi! Merci aux Wheels, from Belfast way back in 1966, pour cette méchante tranche de garage rock bien saignante, original repris la même année par The Shadows of Knight de l'autre côté de la Mare.. Enjoy.
08 septembre 2020
Hier j'ai évoqué le côté atmosphérique et moody de l'écriture de Greg Cartwright, pilier de la scène de Memphis et membre éminent - et souvent fondateur - d'un paquet de groupes qui, un jour, deviendront légendaires: The Reigning Sound bien entendu, les Compulsive Gamblers, The Oblivians.. pour ne citer que ceux-ci. On continue à se faire plaisir aujourd'hui avec le 'Sound et le garage punk rock'n'roll tendu et abrasif de leur première période, via leur troisième lp, Too Much Guitar, enregistré dans les conditions du live et en formation power trio dans le propre record store de Cartwright à Memphis et paru sur In The Red Rds en 2004. Quatre reprises et dix originaux sur ce très bon album, dont ce trépidant When You Touch Me. Enjoy.