12 janvier 2019
The Fadeaways. 2016. Japanese Garage Punk. Yeah. Kool.
'Nuff Said.
Enjoy.
The Fadeaways - That Girl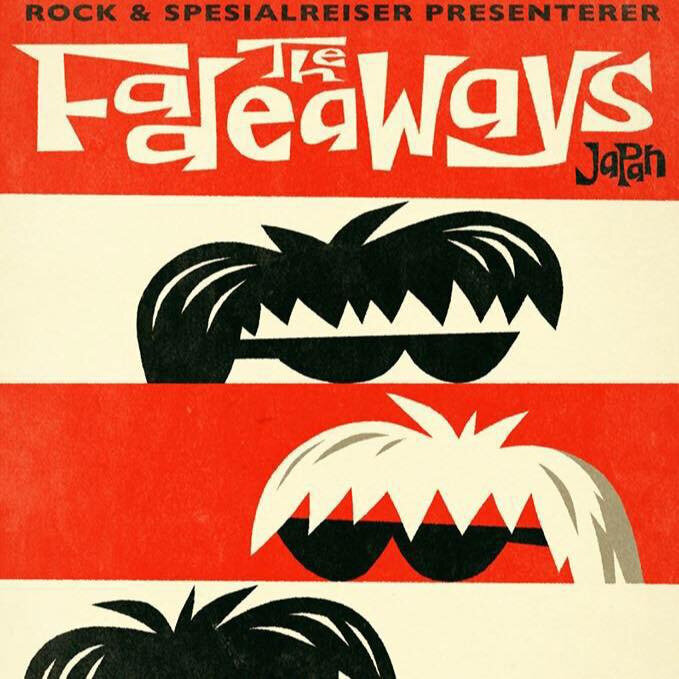 05 janvier 2019
Bon, la soirée est pourrie, le DJ craint, la bouffe est infâme, y'a rien à boire, et les autres vous snobent.. Pas grave, virez l'incapable en charge des playlists, dégainez votre usb-key, et balancez ce fabuleux single des Slickee Boys! Avantages immédiats: vous faites le vide sur la piste, ça vous laisse toute la place pour danser le Watusi comme un sauvage, et en plus vous exprimez clairement votre opinion sur la soirée en question..
Un des trucs les plus féroces et drôles jamais enregistrés par ce combo mythique dans l'underground de Washington D.C., This Party Sucks était sorti sur New Rose Records en 1988.
The Slickee Boys - This Party Sucks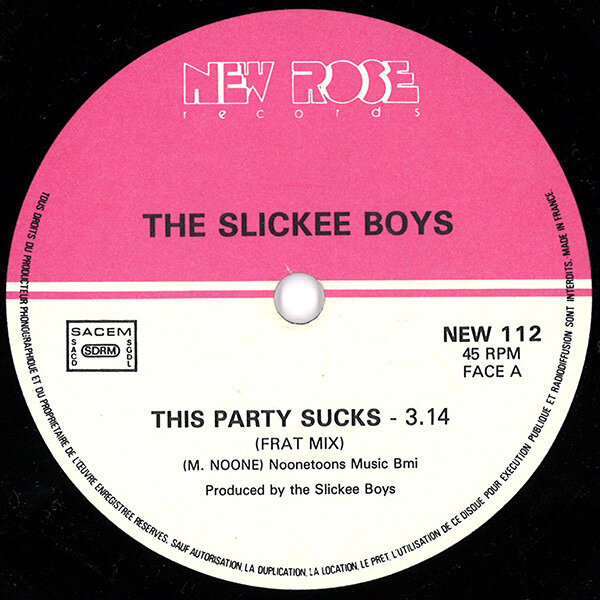 02 décembre 2018
Peter Zaremba. Keith Streng. Ken Fox. Bill Milhizer. Mine de rien ces quatre-là incarnent à eux seuls plus de quarante ans d'amour inconditionnel du Rock'n'Roll, dans sa version la plus fun, la plus insouciante, la plus débridée, la plus ridiculement sublime! Et même si les quatre new-yorkais ne sont plus des teenagers depuis belle lurette, leur enthousiasme intact emporte toujours tout sur son passage, surtout lorsqu'ils se lâchent dans leur éco-système naturel, à dimension humaine mais propice aux danses collectives les plus improbables, comme la salle du C.C. René Magritte de Lessines.. Love these guys.
Fleshtones @ CCR Magritte, Lessines, hier soir.
Fleshtones @ CCR Magritte, Lessines, Sat. December 1st, 2018
Un p'tit mot sur la perf des Glücks, le jeune duo ostendais qui bonifie en vieillissant mais reste aussi explosivement instable que la caisse de nitroglycérine posée au bord du gouffre auquel leur garage punkcore fait toujours penser. Faut juste jouer un poil moins fort, les gars, vous ne perdrez rien en efficacité et mon vieux camcorder vous en sera infiniment reconnaissant..
The Glücks @ CCR Magritte, Lessines, Sat. December 1st, 2018
06 novembre 2018
Tonic, indeed! Deux versions du classique sixties British R&B des Small Faces, la cover bien garage de The Litter, face-B du standard Action Woman de ce kool band de Minneapolis, datée de 1967, et bien sûr l'original bien plombé, impeccable stomper déjà pub-rock avant l'heure, du gang de Steve Marriott , daté de '65 et ici en live sur la télé allemande un an plus tard. Love 'em both.
The Litter - Whatcha Gonna Do About It?
The Small Faces - What'cha Gonna Do About It
27 octobre 2018
Il y a trente ans on gueulait "Arras needs geetarz!" dans les micros de Radio PFM, et il semble que le message ait été passé d'une génération à l'autre dans la capitale de l'Artois. White Trash Bang Gang sera en concert à l'Imposture, à Lille, le 16 novembre prochain. Short shorts en jean à frange recommandés (pour les hommes).
White Trash Bang Gang - J'aime ta frange
16 octobre 2018
Nine Pound Hammer hier, Nashville Pussy today, Blaine Cartwright toujours, avec Corey et Ruyter en machines à orgasme white trash sleaze hard rock speed punk à donf'.. et la pochette du single glorieusement repompée sur l'affiche - Babette Bardot forever! - de Mondo Topless, un Russ Meyer de 1966.. What's not to enjoy?
Nashville Pussy - Go Motherfucker Go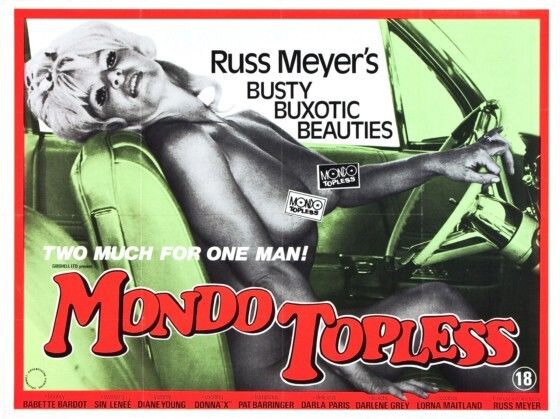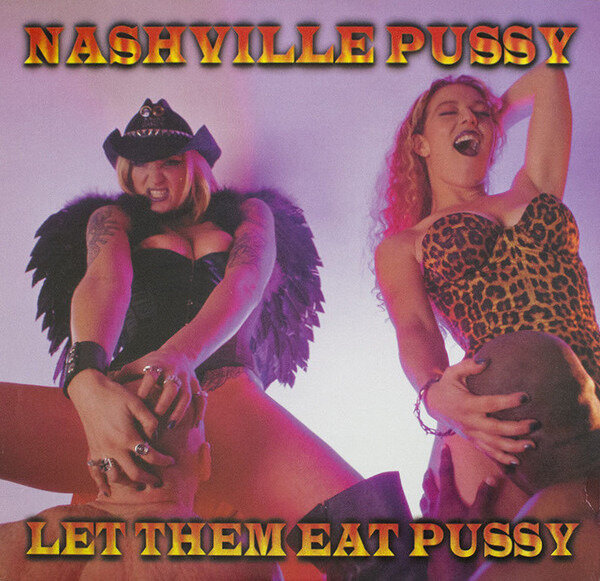 06 octobre 2018
Et les deux versions, siouplaît! American Beat, le tout premier single des Fleshtones (l'original de 1978) et le remake de '84 pour le film Bachelor Party (Incidemment l'un des premiers rôles ciné de Tom Hanks), par l'un des groupes les plus funs qu'il m'ait été donné de voir sur scène.. Ladies & Gents, Enter New York City's Roman Gods of Rock'n'Roll, The Fleshtones!
Et en plus l'increvable quatuor sera live on stage à Lessines le 1er octobre prochain! Super-Rock Time! Yeeeeeaaaah... Yaaaaaaaaaw!!!
Fleshtones - American Beat '84
Fleshtones - American Beat
02 octobre 2018
Yeah gimme some more of that garage punk sound, man! Accent sur le punk, please, fuck la subtilité je veux du rentre-dedans sans fioriture, faut faire gicler la purée.. The Sons of Hercules, San Antonio, Texas, deuxième album Hits for the Misses, 1996. Enjoy.
The Sons Of Hercules - Gimme Some
12 septembre 2018
Sixties garage rock toujours et rock'n'roll chicano encore avec un autre combo incontournable, venu tout droit du Michigan cette fois-ci, et encore actif aujourd'hui! Question Mark And The Mysterians, ce fut surtout le hit 96 Tears, en 1966, devenu un classique rock'n'roll depuis, et un beau retour en 1998 avec l'album Do you feel it, baby? sur Norton Rds. La piste d'aujourd'hui date quant à elle de 1969, juste avant le split du line-up original. Enjoy.
? & The Mysterians - Ain`t It A Shame
11 septembre 2018
Une de mes pistes 60's garage préférées depuis des lustres, que ce She took my oldsmobile - super chant, groovy à souhait, un hipshaker parfait pour le gogo dancing au milieu du salon! The Romancers, c'était six jeunes Chicanos d'East Los Angeles, ou plutôt un quintet à géométrie variable autour de Max Uballez, véritable originateur et tête pensante du rock'n'roll latino des early sixties sur la côte ouest des states, dans le sillon de Richie Vallens et de Chan Romero, ouvrant la voie à Cannibal & The Headhunters et à leur méga-hit international Land of a thousand dances en 1965.
Contrairement à la majorité des groupes garage de l'époque, qui implosaient de manière naturelle après leurs deux ou trois premiers singles, les Romancers devinrent rapidement une entité incontournable, se professionalisant au coeur même des barrios de Los Angeles et contribuant largement à la création d'une véritable scène musicale aux solides racines américano-mexicaines. Et même si le groupe ne décrocha jamais de hit mondial, leur production vinylique vaut toujours le détour..
The Romancers - She Took My Oldsmobile