12 septembre 2018
Sixties garage rock toujours et rock'n'roll chicano encore avec un autre combo incontournable, venu tout droit du Michigan cette fois-ci, et encore actif aujourd'hui! Question Mark And The Mysterians, ce fut surtout le hit 96 Tears, en 1966, devenu un classique rock'n'roll depuis, et un beau retour en 1998 avec l'album Do you feel it, baby? sur Norton Rds. La piste d'aujourd'hui date quant à elle de 1969, juste avant le split du line-up original. Enjoy.
? & The Mysterians - Ain`t It A Shame
11 septembre 2018
Une de mes pistes 60's garage préférées depuis des lustres, que ce She took my oldsmobile - super chant, groovy à souhait, un hipshaker parfait pour le gogo dancing au milieu du salon! The Romancers, c'était six jeunes Chicanos d'East Los Angeles, ou plutôt un quintet à géométrie variable autour de Max Uballez, véritable originateur et tête pensante du rock'n'roll latino des early sixties sur la côte ouest des states, dans le sillon de Richie Vallens et de Chan Romero, ouvrant la voie à Cannibal & The Headhunters et à leur méga-hit international Land of a thousand dances en 1965.
Contrairement à la majorité des groupes garage de l'époque, qui implosaient de manière naturelle après leurs deux ou trois premiers singles, les Romancers devinrent rapidement une entité incontournable, se professionalisant au coeur même des barrios de Los Angeles et contribuant largement à la création d'une véritable scène musicale aux solides racines américano-mexicaines. Et même si le groupe ne décrocha jamais de hit mondial, leur production vinylique vaut toujours le détour..
The Romancers - She Took My Oldsmobile
08 septembre 2018
Si on devait compiler tous les groupes qui choisirent de s'appeler "The Pirates" on obtiendrait un truc de la taille d'un annuaire, mais on s'en fout, ce qui compte à la fin c'est la qualité des tunes, right? Cette petite perle garage est la face B de Naughty Girl, l'un des deux singles enregistrés en 1965 par ce combo de New Orleans, et il lui suffit de deux minutes pour se loger durablement entre les deux esgourdes. Enjoy.
04 septembre 2018
Le meilleur du Garage Punk Revival des 80's! The Lyres, from Boston, baby! Jeff "Monoman" Conolly au chant et aux keyboards, et les riffs de malades de Rick Coraccio (bass) et de Danny McCormack (guitar) sur la ryhtmique de bûcheron psychopathe de Paul Murphy. Et ce son.. ça me fait toujours autant d'effets trente ans après..
Lyres - Don't Give It Up Now
24 août 2018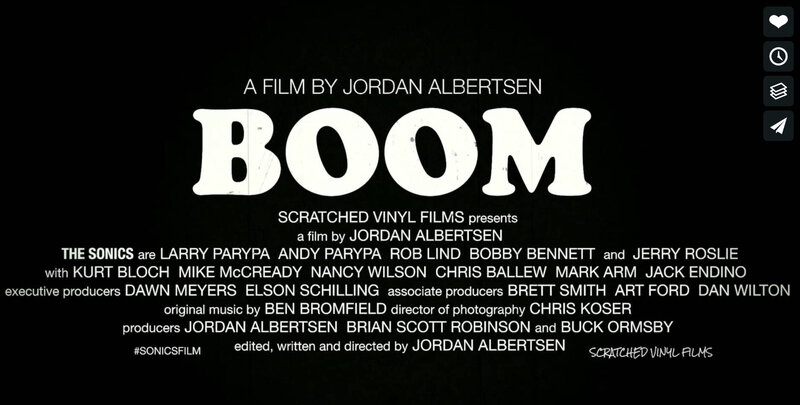 02 août 2018
Plus précisement ce vendredi 3 et surtout ce samedi 4 Août 2018, entre Gand et Bruges ;-)
26 juillet 2018
Les dates de concerts pour septembre et octobre commencent à tomber, et celui-ci risque d'être plus qu'intéressant. The Bonnevilles est un duo nord irlandais basé à Lurgan, à une trentaine de bornes de Belfast, qui balance sans vergogne et depuis une dizaine d'années déjà leur interprétation punk, sombre et primale du blues des collines ressuscité par Fat Possum and co. Cinq albums sous la ceinture, dont Dirty Photographs, fraîchement paru sur Alive Rds, pour patienter jusqu'au gig annoncé à L'Imposture, à Lille, le 4 septembre prochain. See you there.
The Bonnevilles - Dirty Photographs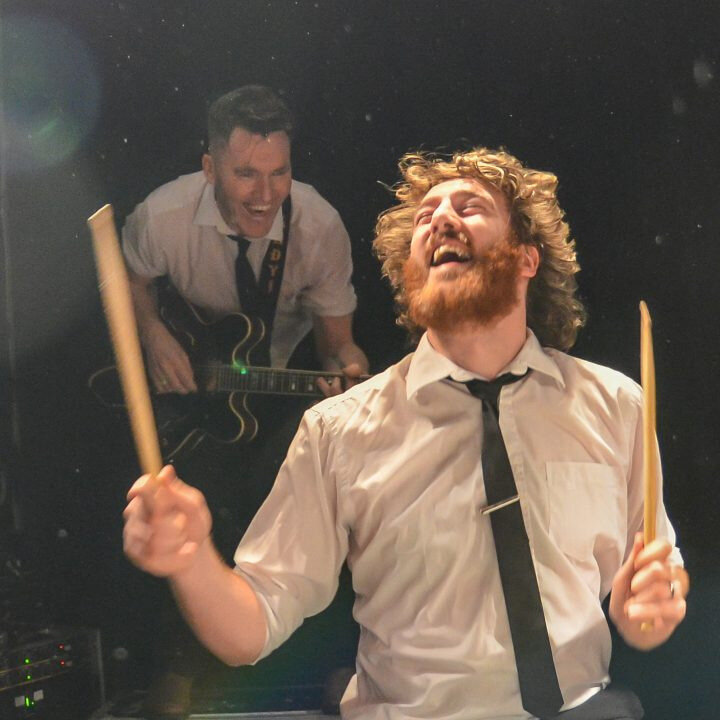 23 juillet 2018
Pour tailler les open roads de l'America du T.W.M.V. de la semaine dernière, quoi de mieux qu'un bon vieux Chevrolet Van, un cassette deck ou un lecteur 8-pistes et le country rock'n'roll Stonien de The Nude Party sortant des hauts-parleurs.. And I wish I had a (better) job pour transformer ce fantasme en réalité, mais en attendant je get my kicks avec cet excellent debut album paru cette année sur New West Rds, après un premier EP en '96. Né en 93 au coeur des Blue Ridge Mountains en Caroline du Nord, ce jeune sextet c'est rapidement forgé un nom - et un sobriquet - grâce leur propension au désapage éclair et néanmoins ludique dès qu'ils prenaient en mains leurs instruments (de musique, hein..) et surtout leur rock'n'roll gorgé de hooks sous influences British Invasion revisitées Southern.
Quelques touches de Surf, de garage, de Jonathan Richman, de ? and the Mysterians, un humour pince-sans-rire et du groove, des supers compos (Records, - "I don't need your love, I just need my records, I don't need your affection, all I need is my bootleg collection" - le meilleur nouveau titre des Rolling Stones de cette année!), bref, on est ravi de la découverte (Merci Ollie!) et on recommande! Enjoy, and drive naked.
The Nude Party - Chevrolet Van
02 juillet 2018
Chaleur, Soleil, des mojitos et de la Filou en bouteille, plus pas mal de monde pour les quatre hotties de The Darts et un set plus garage qu'au Roots & Roses, sans prétention mais avec de belles pulsations, et une poignée de chouettes nouveaux titres en prime.. We had a real gooooood time!
The Darts I Wanna Get You Off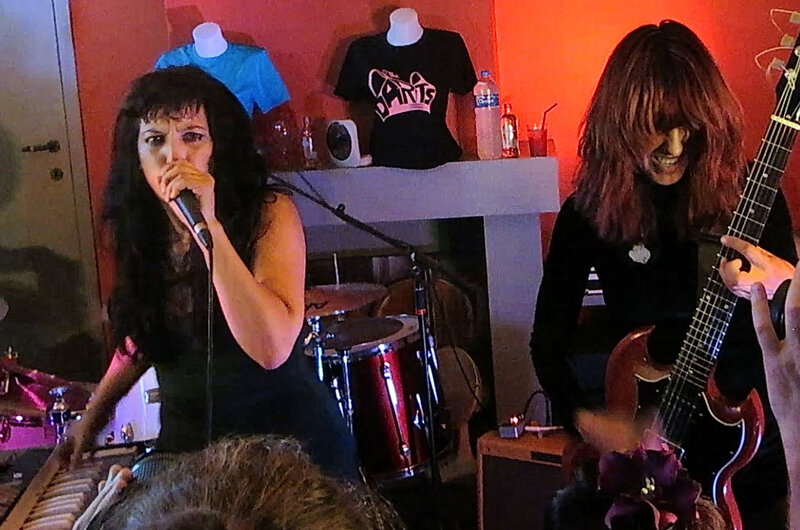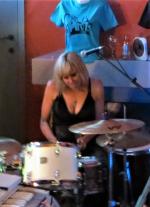 01 juillet 2018
Cheap, Trashy, Punchy, Sleasy, avec options bas résilles et stiletto heels? Ok, Ma'am, je vous emballe tout ça et je vous le livre dimanche prochain à l'angle de la rue de Condé et de la rue d'Artois, Lille Moulins - Labretta Suede & The Motel 6, Dirty & Dumb rock'n'roll from Auckland, New Zealand, juste après leur passage au Muddy Roots et le lendemain de celui au Sjock Festival!
Labretta Suede and the Motel 6 - Do the Savis