13 janvier 2020
Le Queens, New York, 1963. Randy & The Rainbows, un quintet de doo wop monté l'année précédente par deux paires de frangins, les Safuto et les Zero, décroche la timbale avec leur premier single, Denise, dans les charts r'n'b et pop. Quinze ans plus tard, Blondie reprend le titre, le masculinise et en fait le hit et le standard que l'on connait encore aujourd'hui - la version studio est pas mal, mais cette version en live nettement plus punchy vaut aussi le détour! Enjoy.
Randy & The Rainbows - Denise
12 novembre 2019
The Dogs. Pas du "rock français", ou même "hexagonal" - du rock'n'roll Made-in-France. Nuance.Too much class internationale, sans se forcer, dès les premiers eps et avec ce premier album, Different - qui portait si bien son titre - paru en 1979. Enjoy.
26 octobre 2019
Bon ben cette semaine a été très punk dans mes enceintes.. Après être retombé dans la marmitte mid-seventies pub/punk avec les 'Bishops et l'infernal quintet Bators/Chrome/Zero/Magnum/Blitz lundi et mardi dernier, on enfonce le clou chromé ce samedi matin avec un combo injustement oublié, The Nips, a.k.a. The Nipple Erectors (un nom unilatéralement désigné comme Meilleur Nom de Groupe Punk et Assimilé par un jury de une personne cette semaine dans mon salon), monté par Shanne Bradley et Shane MacGowan (Six ans avant que ce dernier ne co-fonde The Pogues) et auteur d'au moins deux classiques, le très power-pop Gabrielle (1979 - repris quelques années avant sa parution par Johnny Hallyday) et ce fantastique All The Time In The World, leur second single paru en 1978. Enjoy.
The Nips - All the Time in the World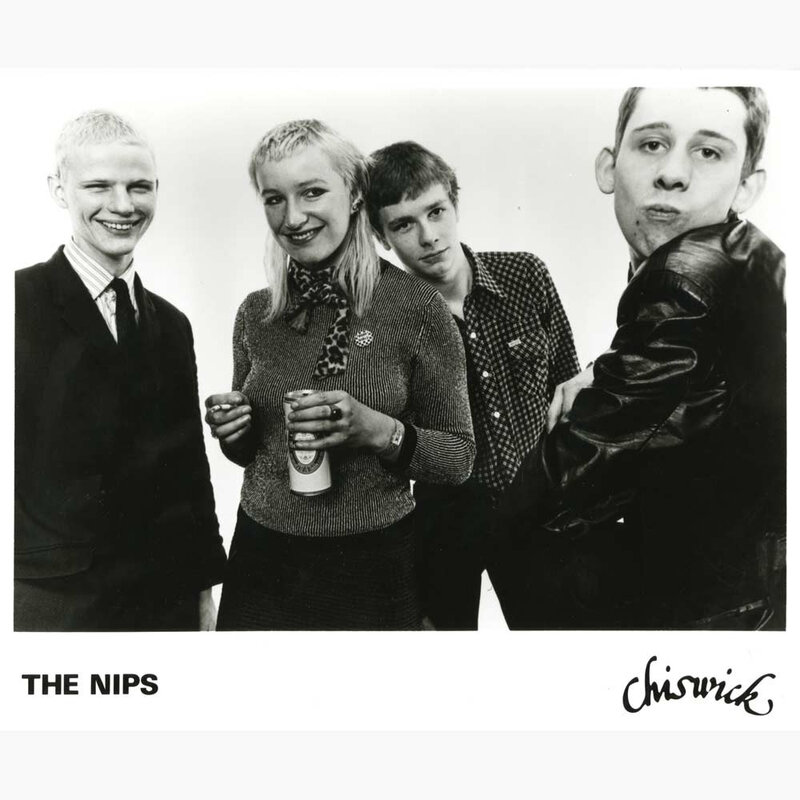 14 octobre 2019
Mon amour du rock'n'roll australien a commencé il y a plus de quarante ans, avec la découverte, alors que je n'étais encore qu'un pré-ado boutonneux et antisocial (tupertonsanfroid!), du maelström Radio Birdman, via quelques cassettes pirates bien pourries vendues à la sauvette dans la cours de récré. Puis quelques années plus tard ce fut le choc Citadel Records, avec ces fabuleux 45trs de toute une floppée de groupes inconnus par chez nous qui semblaient partager une même passion intacte pour la chose, au delà de chapelles et des effets de modes, et surtout bien loin de la new wave européenne qui me sortait par les trous de nez.. Parmi tous ces groupes tous aussi intriguants les uns que les autres, The Screaming Tribesmen fut l'un des plus marquants, grâce notamment à un titre absolument fabuleux, Igloo, devenu depuis un hymne et une référence absolue du oz rock des 80's.
C'est donc avec beaucoup de plaisir qu'on découvre ce nouvel album de Mick Medew, l'homme à l'origine des 'Tribesmen, toujours actif (même si si c'est à un rythme très laidback) et toujours convaincu que le rock'n'roll est un état tout ce qu'il y a de plus naturel et une pratique digne d'être partagée avec le plus grand nombre. Son dernier combo en date s'appelle The Mesmerisers, l'album, très pop (tendance power), s'intitule Open Season, et il mérite le détour!
Mick Medew and The Mesmerisers - Open Season
08 octobre 2019
Cet été sortait Uh Oh! It's.. The Coolies, le EP 6-titres enregistré par Kim Shattuck avec ses vieilles copines Palmyra Delran (ex-Friggs, et ex-Pink Slip Daddy, le groupe pre-'Combo de Ben Vaughn) et sa complice de l'époque des Pandoras, Melanie Vammen, avec qui elle avait fondé The Muffs en 1991. Tous les bénéfices tirés de la vente du disque sont reversés à une association californienne de lutte contre la maladie de Charcot.
Kim Shattuck, The Coolies - Uh Oh!
05 octobre 2019
Honnêtement, je ne connaissais pas The Cocktail Slippers avant cet été, mais leur Give It To Me m'a durablement imprégné les neurones à force de l'entendre sur la satellite radio de la bagnole de location via le Little Steven's Underground Garage.. Rien de révolutionnaire, juste une bonne piste de garage rock'n'roll avec un riff ultra-accrocheur et un p'tit goût de revenez-y bien addictif.. Est-ce que ça justifie d'aller investiguer la discographie de ce all-girl combo norvégien originaire d'Oslo? Ben oui, et on y découvre quelques belles perles pop dignes, au hasard, du premier lp des Bangles, pour ne citer qu'elles, comme ce Show 'Em Good, extrait de leur dernier album en date, People Talk. Enjoy.
Cocktail Slippers - Show`em Good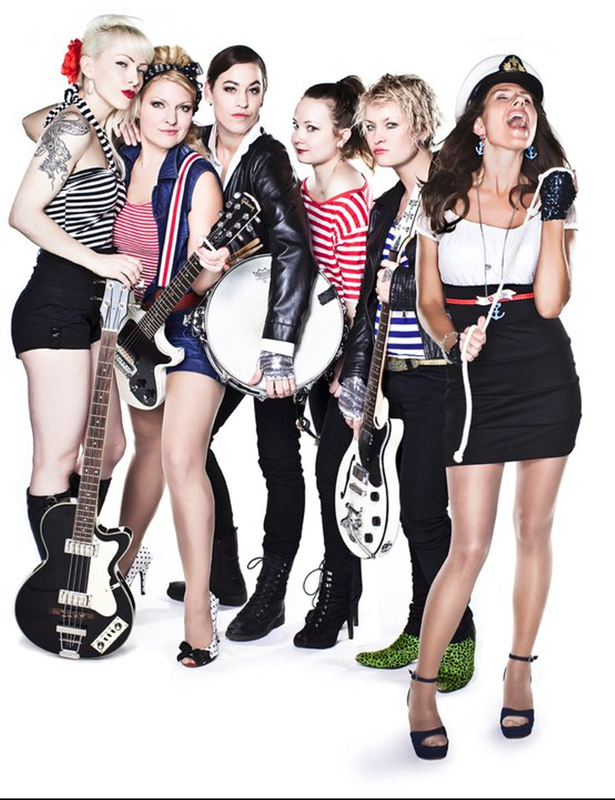 01 juillet 2019
Hey! Hey! Hey! Uh-uwh-uwh! That's What I Like About You! Ce que je dis à ma chère et tendre tous les matins, yeah! Thanks to The Romantics, pugnace power pop trio natif de Detroit, Michigan, qui y débuta en 1977, influencé par la riche scène locale, bien sûr, mais fermement décidé à creuser un sillon nettement plus pop que ce qu'on associe en priorité à l'héritage de Detroit, à savoir la tellurique paire gagnante Stooges / MC5 et son rock brutal total. Malgré tout, les Romantics se distinguèrent par une approche high-energy de la pop sucrée que les médias U.S. allaient vite rebaptiser New Wave à la fin des 70's, et leur premier self-titled album paru en '79 contient son pesant de pépites énérvées, pop et poivrées, toujours aussi excitantes aujourd'hui. Le titre que j'ai choisi ouvre la face B du lp, et juste après le quatuor balance le She's Got Everything des Kinks, et le tout me met en joie pour ce début de semaine!
The Romantics - What I Like About You
28 mai 2019
Quatre an d'existence (1978-'82), un seul album self-titled tendance new wave (au sens américain du terme) en '80, et ce titre qui fut un hit dans la région de San Francisco, et qui sonne pas mal du tout encore aujourd'hui. Pearl Harbour, a.k.a. Pearl E. Gates, future épouse de Paul Simonon du Clash, au chant. Enjoy.
Pearl Harbour & The Explosions - Shut up and dance
06 mai 2019
The Knack, Los Angeles, 1979, la face-B du fameux hit interplanétaire My Sharona. Un single acheté à l'époque et dont les deux faces reviennent encore régulièrement dans ma playlist. Enjoy.
16 avril 2019
Des guitares, de la pop vitaminée et deux titres - She May Be Your Girl b/w All The Innocent Girls - qui parlent de.. filles, et rien d'autre. The Donuts, San Francisco, 1980, un seul et unique single autoproduit, une autre perle power pop à glisser dans une mixtape! Enjoy.
The Donuts - All The Innocent Girls