10 septembre 2019
Tiens, en triant mes vinyles il y a quelques semaines je suis retombé sur le premier album des Seers, un excellent combo de Bristol qui avait commencé à sérieusement faire parler de lui à la fin des 80's, avec Psych out (le single) et le debut-lp portant le même titre. Du solide real rockn'roll sous influence garage psych' (le nom du groupe était un clin d'oeil aux Seeds) avec envolées de guitares ad hoc et un sens certain de la mélodie pop, appuyée par de belles harmonies vocales et le chant solaire de Steve "Spider" Croom. Franchement, ça tient encore mieux que bien la route aujourd'hui, et j'imagine très bien certains de leurs titres atterrir sur un hypothétique futur volume Nuggets - The original artefacts of the second psychedelic garage rock revival of the 1990's, à paraître en 2050...
The Seers - Welcome to Deadtown
01 juin 2019
Incontournable, ce matin.
1966. Austin, Texas. Le tout premier single du Thirteenth Floor Elevator.. l'apparition, pour la première fois, de l'expression "Psychedelic Rock" (sur la carte de visite pro du groupe, en janvier 1966!), le son incongru de la fameuse "cruche électrifiée" de Tommy Hall et le cri primal de Roky..
13th Floor Elevators - You're Gonna Miss Me
21 mai 2019
Londres, 1965. The Eyes auraient souhaité avoir le même succès avec ce When The Night Falls, leur tout premier single, que The Who la même année avec leur My Generation, mais le titre écrit par Pete Townshend et produit par Shel Talmy était tout de même d'un autre calibre. Du coup The Eyes se consolèrent un an plus tard avec My Degeneration, piste psychéloufoque fourre-tout issue de leur EP The Arrival Of The Eyes. Join the Teaaaa-set and enjoy..
The Eyes - When The Night Falls
The Eyes - My Degenaration
18 mai 2019
Ce titre folk traditionnel popularisé par Leadbelly et Woody Guthrie dans les années '40 fut bien sûr un hit en France et dans le monde anglo-saxon dans sa formidable version signée Eric Burdon & The Animals en 1964, mais je comprends ceux et celles qui lui préfèrent celle-ci, signée Frijid Pink (Ce nom!) à Detroit cinq ans plus tard. Transformée en hard-rockin' charge psyché-épique et propulsée par le chant puissant de Tom Beaudry, elle demeure l'une des meilleures covers jamais enregistrées de ce classique véritablement - pour une fois l'expression n'est pas usurpée - intemporel!
Frijid Pink faisait partie, au même titre que les Amboy Dukes, le MC5, les Stooges ou les Rationals, de toute cette galaxie de groupes qui n'arrêtaient pas de tourner régionalement et qui de fait surent se tailler une solide réputation en live - leurs concerts attiraient énormément de monde dans la région et étaient souvent sold-out - et pourtant, la renommée de ce combo hard blues psychédélique formé en 1967, n'a jamais vraiment dépassé les limites du Michigan. Leur seul titre de gloire en dehors du succès local puis national de The House Of The Rising Sun fut d'avoir offert, un jour, à un jeune groupe tout juste créé à Londres l'opportunité d'assurer leur première partie aux USA. Le groupe en question s'appelait encore, quelques semaines auparavant, The New Yardbirds, et venait de changer de patronyme. Son nouveau nom: Led Zeppelin..
Frijid Pink - House of the Rising Sun
Quant à la version des Animals, cela fait aujourd'hui 55 ans jour pour jour que les cinq de Newcastle Upon Tyne l'enregistrèrent à Londres en moins de 24 heures, en une seule prise et en plein milieu de leur tournée britannique, avant de reprendre la route. Le single est publié le 19 juin, et malgré la longueur inhabituelle du titre qui provoque une certaine réticence à la BBC, il commence à grimper dans les charts aux quatre coins de la planète. Il entre dans le top-40 le premier juillet 1964, atteint la première place le 15 au Royaume Uni, le 5 septembre aux USA, avec entre ces deux dates une percée remarquable en France le 9 août - l'un des rares titres en anglais à bousculer la variété française dominante et les versions francisées et édulcorées des hits anglo-saxons des yé-yés. Le 45-tours restera 12 semaines dans le Top-100 britannique et demeurera n°1 trois semaines d'affilée aux USA..
The Animals - House of the Rising Sun
Un p'tit bonus avec ce montage de différentes versions du standard trouvé sur YT. Enjoy.
The House of the Rising Sun trough History (1933-2016)
13 mai 2019
The Mystery Lights are back avec un nouvel album, toujours paru sur Wick Rds, le sous-label de Daptone, il y a quelques jours. Psyché-garage rock'n'roll from Brooklyn, NYC, cet état de Too Much Tension est-il le résultat "Trop Dur à Supporter", du Too Many Girls d'il y trois ans? Dunno, mais j'attends avec impatience de pouvoir jeter une oreille à ce nouveau lp. Enjoy.
The Mystery Lights - Too Much Tension
25 février 2019
The Cayman Kings pour commencer la semaine en beauté psychédélique, mais pas déliquescente (Wot?), avec un extrait du tout nouveau long-jeu de cet excellent six-tease garage band lillois, Marigold Under Scales, tout juste paru chez Soundflat, le fameux label allemand au goût toujours aussi impeccable. Et pour joindre l'agréable au supermidable, le groupe sera de la partie le samedi deux mars lors de la soirée Peaky Mania à la Maison Folie de Wazemmes, pour la présentation publique de la programmation du Séries Mania Festival, édition 2019, qui se déroulera à Lille du 22 au 30 mars prochain! Koooool...
Ah oui au fait, la soirée Peaky Mania est gratuite, mais vu le buzz, vaut mieux réserver dès ce midi sur le site officiel du festival..

Cayman Kings - Pink & Blue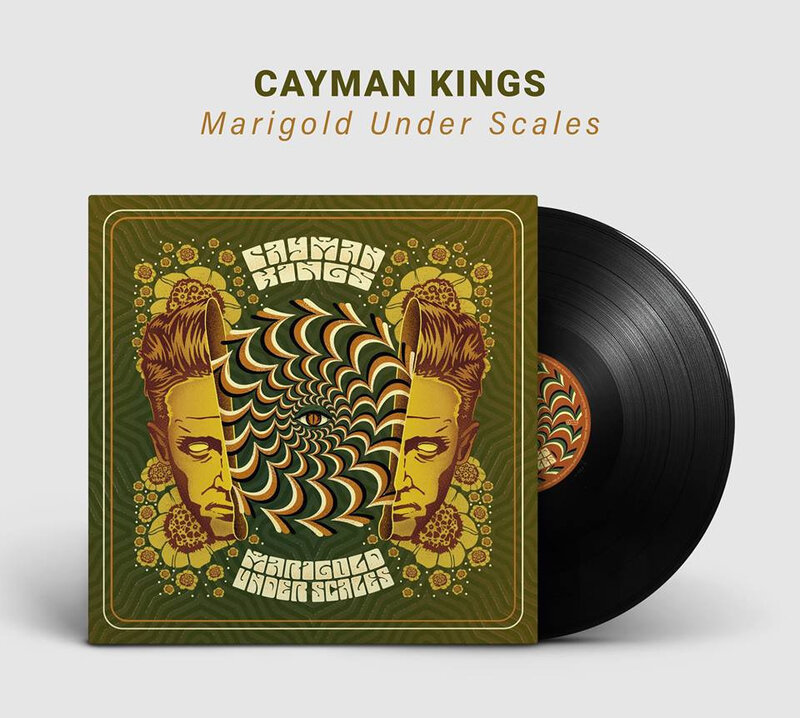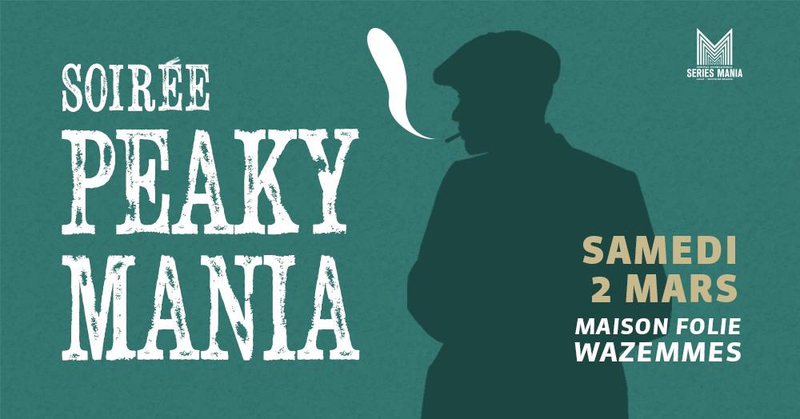 19 janvier 2019
Los Angeles, 1966. The Seeds avec leur deuxième album A Web Of Sound, Sky Saxon au chant et le presque quart d'heure de Up In Her Room.. Psychedelic groove out of the garage! Enjoy.
The Seeds - Up in Her Room
03 novembre 2018
La Nouvelle Orléans, 1969. Le fantôme de Marie Laveau hante encore le Quartier Français, et Doctor John vient de sortir son premier album, Gris-Gris.. Sept pistes psyché--jazzy-bluesy hoodoo voodoo fleurant bon le gumbo et les crawfish, et dont la dernière est ce long, lancinant, et doucement halluciné - "Je suis le Grand Zombie.." - I Walk on guilded splinters. Quelques années auparavant, avant de se réincarner en Doctor John le Night Tripper, le jeune Malcolm John Rebennack avait déjà fait ses classes de rock'n'roller en jouant dans les bouges et strip-clubs de la Big Easy, sous le nom de Mac Rebennack, gravant dès la fin des fifties et alors qu'il était à peine majeur quelques titres bien groovy, tel ce real kewl instrumental Storm Warning annonciateurs des orages à venir lors de la décennie suivante.
Mack Rebennack - Storm Warning
Dr. John - I Walk On Guilded Splinters
17 juin 2018
Débuter l'été avec un gig psych-folk rock'n'roll bien frappé, ça vous tente? Alors rendez-vous à l'Imposture le 6 juillet prochain, 39th & The Nortons débarqueront de Paris pour tester en live et sur les Lillois les nouveaux titres de leur troisième album (Mourning Waltz, à paraître fin Août sur Croque Macadam Rds) avant de traverser la mare pour une tournée chez les Britons. Be there or be..
39th And The Nortons - ..Disconnected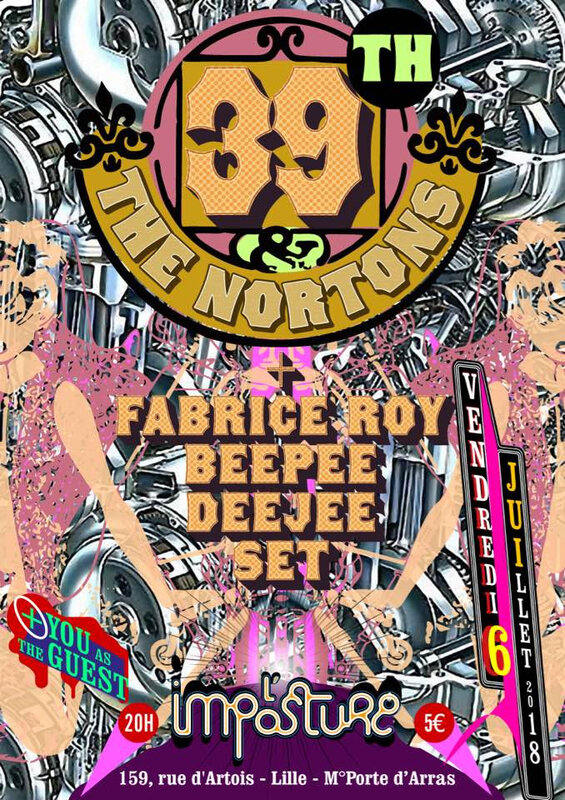 39th & The Nortons - Golden Sand
17 avril 2018
Issus du Bronx, les new yorkais de The Blues Magoos furent parmi les premiers au tournant des 60's en injecter du proto-psychédélisme dans leur garage rock, avec un premier album fin '66 très justement nommé Psychedelic Lollipop, mixant encore solides rhythm'n'blues-rockers et pistes plus aventureuses, comme ce (We Ain't Got) Nothin' Yet, premier single tiré du lp et plus gros hit du groupe. Ca devait être cool de se lancer sur la piste de danse des bars de Greenwich Village au milieu des go-go girls, en plein Summer of Love, sur ce type de morceaux..
Blues Magoos - (We Ain't Got) Nothin' Yet