30 octobre 2019
Alors, ce concert des Detroit Cobras hier soir aux 4-Ecluses à Dunkerque.. on était nombreux(ses) à avoir fantasmé sur ce combo issu de la scène de Detroit de la fin des 90's, mais contrairement aux Gories, Dirtbombs et autres White Stripes, les occasions de voir le gang de Rachel Nagy et de Maribel Restrepo avaient été extrêmement rares en Europe. Restait les vinyles, cinq long-jeux et mini-lps, dont ces deux excellents premiers albums, Live, Love or Leaving (2001) et surtout Mink, Rat or Rabbit (1998), superbes collections de reprises de vieux trucs obscurs mais géniaux, black rock'nroll et rhythm'n'blues fifties et early-sixties essentiellement, passés à la moulinette garage tendance dancefloor filler. Deux lps qui reviennent encore régulièrement sur ma platine, et qui comme pour pas mal de fans avaient à l'époque provoqué de fiévreuses recherches des fabuleux originaux sélectionnés par les 'Cobras, ces gemmes plus ou moins rares qui leurs avaient de facto garanti un répertoire en béton armé.
C'est surtout en pensant à l'opportunité de découvrir ces perles vintage en live qu'on misait ce mardi soir, et effectivement j'ai pris mon pied à danser sur les covers de Gary U.S. Bonds, des Shangri-Las, des Shirelles, de Brice Cofield et de Otis Redding, même si, en toute honnêteté, la perf du groupe était souvent tout juste du niveau d'un (bon) groupe de baloche.. Tant pis pour le (mini-)mythe, tant mieux pour le weekend qui arrive, ça aura au moins eu le mérite de me redonner envie de plonger dans mes compiles "Songs We Taught The Detroit Cobras" homemade..
Allez, une 'tite video du concert tout de même, une version d'autant plus chouette du Looking For My Baby des Nite Riders que le groupe a eu l'excellente idée d'inviter sur scène Daphné Pussycat, la world-famous dee-jay du fantasmabuleux Faster Pussycat rock'n'roll radio show sur PFM-99.9 à Arras, pour les backing-vocaux! Kewl.....
Detroit Cobras - Looking for my Baby
Quelques mots aussi sur la première partie signée Jack's On Fire, jeune et vigoureux quatuor lillois qui depuis 2012 (déjà?!) assène sa post-pop punk sucrée salée avec une saine aggressivité toute rock'n'roll. un bon gig pour se mettre en jambes, avant la deuxième première partie (Parlor Snakes), mais pas un simple échauffement, J.O.F. a suffisamment de bons titres et de bonnes idées, en plus de l'attitude ad hoc, pour qu'on ait vite envie d'en savoir plus - je vais les suivre de près, désormais.. le titre ci-dessous, Fake Generation, est celui avec lequel les lillois on terminé leur set. De la graine de hit, non?
Jack's on Fire - Fake Generation
28 octobre 2019
Bon, alors bien sûr, la video de ce T.W.M.V. ne montre pas les Coasters en action, mais il y a malgré tout plein de bonnes raisons pour se la (re)visionner en ce début de semaine:
1/ l'excellente reprise de ce classique R'n'B par Nick Waterhouse et son sextet hier soir au Grand Mix à Tourcoing - juste avant Katchi - qui a une dernière fois envoyé le public en orbite (sold-out, le concert dans le tout nouveau et très chouette club du Grand Mix, et le groupe en grande forme et nettement plus swing et groovy qu'à Bruxelles il y a deux-trois ans).
2/ l'occasion de se re-titiller les papillles, les esgourdes et les nerfs optiques avec l'une des scènes cultes du Death Proof de Quentin Tarantino, grand film féministe et auto-érotique (si, si) truffé de références 100% Real Kewl Trash-approved. - si le son de la montée en régime d'un gros V8 des bonnes années vous réveille le bas-ventre, well.. you know what I mean.
3/ Stuntman Mike - ou plutôt Kurt Russell. Marmoréen, reptilien, badass..
4/ Vanessa Ferlito, petit sourire en coin, sa lapdance de la muerte, son short très short, son p'tit bedon et son joli nombril, et son interprétation du personnage de Arlene / Butterfly, qui se lâche à fond - grrl power! - dans cette scène mémorable.
L'original date de 1956, premier single pour les Coasters, jeune groupe de rhythm'n'blues / rock'n'roll / doo wop originaire de Los Angeles mais installé à New York, et premier hit dans la foulée, signé par les incontournables hitmakers Jerry Leiber & Mike Stoller. La version la plus connue - celle utilisée par Tarantino pour le soundtrack de son sixième film - date quant à elle de 1973 et figurait à l'origine dans l'un des best of du groupe.
The Coasters - Down in Mexico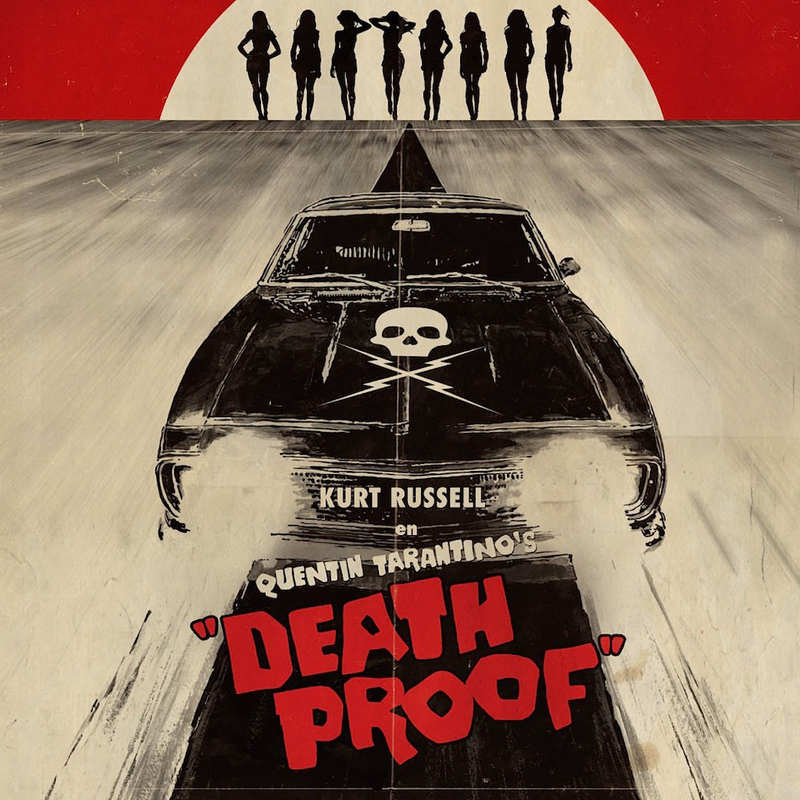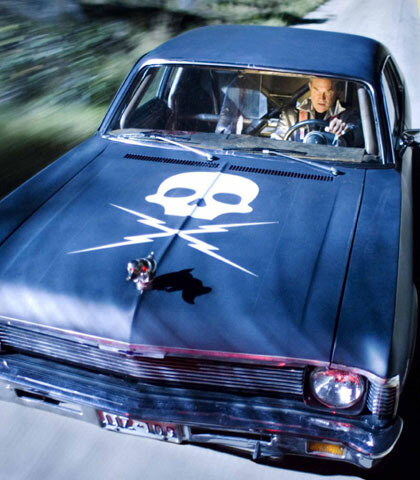 Coasters - Down In Mexico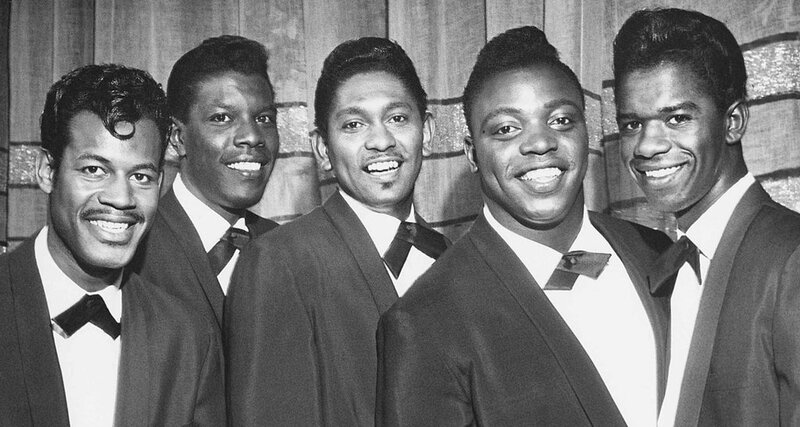 19 octobre 2019
Une parenthèse instro surf garage dans la riche carrière rhythm'n'blues, funk & soul de Steve Cropper, l'homme derrière Booker T & The MG's, The Mar-Keys, et une bonne partie du son Stax, avec ce single signé The Cobras, en 1964. et en bonus une autre petite perle des MG's justement, intitulée Fuquawi et parue en '71 toujours sur le mythique label de Memphis fondé en 1959 par Jim Stewart et sa soeur Estelle Axton. Enjoy.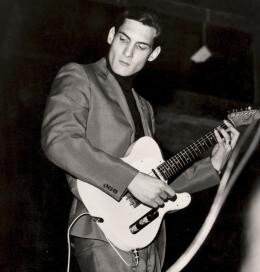 Booker T. & The MG's - Fuquawi
12 octobre 2019
Un kewl classic swingin' rock'n'roller pour débuter le weekend avec le Linda Lu de Ray Sharpe, chanteur guitariste texan originaire de Fort Worth qui décrocha la timbale dès son second single, ce même titre enregistré en 1959 sous la houlette de Lee Hazlewood, avec, excusez du peu, Duane Eddy et Al Casey aux guitares! Luv that stuff..
06 juillet 2019
Le seul point commun entre ces deux pistes, outre leur titre quasi-identique, c'est l'année de parution (1966) et le fait que les écouter en boucle pendant une heure le samedi matin vous file la patate pour tout le weekend. Merci donc à Tommy Boyce, l'homme responsable d' un bon nombre de hits pop des sixties (dont ceux des Monkees) et à Robert Parker (le New-Orléanais derrière l'ultra-groovy hit Barefootin', même année) pour ces deux killer tunes qui donnent envie de foncer sur la plage en écoutant du rhythm'n'blues (why not). Enjoy.
Tommy Boyce - Let's Go Where The Action Is
Robert Parker - Let's Go Baby (Where The Action Is)
24 juin 2019
Un T.W.M.V. en forme d'hommage, quelques jours après la disparition de Dc. John, à une autre légende de la Nouvelle Orléans, Dave Bartholomew, qui vient de nous quitter hier dimanche six mois presque jour pour jour après son centième anniversaire. Trop rapidement uniquement présenté comme "l'homme derrière Fats Domino", Dave Bartholomew était un membre incontournable et respecté des multiples scènes new-orléanaises, du jazz au rock'n'roll, du swing au rhythm'n'blues.
Dave Bartholomew - The Monkey
Dave Bartholomew - Shrimp and Gumbo
Dave Bartholomew's interview on PBS
22 juin 2019
Premier hit en 1961 de Gary "US" Bonds, peu prolifique mais toujours actif rhythm'n'blues rock'n'roller né en 1939 à Jacksonville en Floride, ce New Orleans ne peut pas ne pas vous faire tricoter des gambettes le samedi matin! En bonus, une rareté datée de 1962 mais jamais sortie à l'époque (il a fallu attendre les 80's), ce I Wanna Holler avait été déterré il y a quelques années par les Detroit Cobras, pour le plus grand bonheur des amateur-trices de r'nb rugueux. Enjoy.
Gary " U.S." Bonds - New Orleans
Gary " U.S." Bonds - I Wanna Holler
08 juin 2019
David Walker a.k.a. Bunker Hill, le Screamin' Wildman du classique The Girl Can't Dance, avec ce qui était en fait la face A de ce monstrueux stomper (re)découvert par beaucoup via le fameux volume 4 des compilations Back From The Grave de Crypt Rds au milieu des 80's. Le single original était le troisième effort du Washingtonien (District of Columbia), un an après son premier cri primal, l'ultra raw et primitif Red Riding Hood & The Wolf, paru en '62 - En backing band derrière le Bunker, Link Wray et ses Raymen.. Scream, Baby, Scream!
Bunker Hill - You Can't Make Me Doubt My Baby
Bunker Hill - Red Riding Hood & The Wolf
25 mai 2019
Je suis tombé il y a peu sur cette super cover récente signée The Bluebeaters, un combo italien spécialisé dans les reprises ska/rocksteady, d'un titre rare des 5 Royales (oui, ceux de The Slummer The Slum, repris par les Detroit Cobras) daté de 1962, et je ne m'en lasse pas, pas plus d'ailleurs que de l'original ou de la version de 2011 des Bo-Keys, ce groupe constitué de vétérans de chez Stax et de la scène Soul/R'n'B de Memphis toujours actifs aujourd'hui. Enjoy.
The Bluebeaters - Catch That Teardrop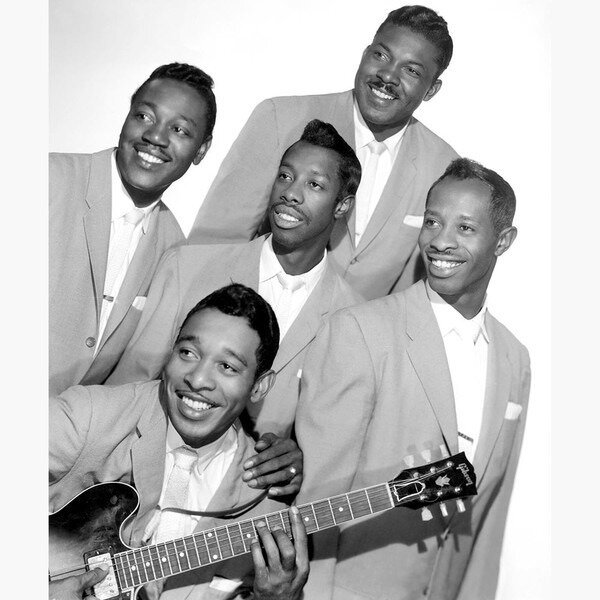 Five Royales - Catch That Teardrop
14 mai 2019
Toujours aussi impériale et indéboulonnable, Mavis Staples! La voix (au sein de son groupe familial, les légendaires Staples Singers) du Mouvements de Droits Civiques de Martin Luther King a toujours bon pied bon oeil aujourd'hui, à quelques semaines de son 80ème anniversaire, et un nouvel album à paraître dans quelques jours! En attendant ce We Get By, produit et écrit par Ben Harper, un extrait de l'album en question et en bonus, son Down In Mississippi tiré d'un autre album (We 'll never turn back, produit par Ry Cooder) paru sur le même label, Anti- Rds, en 2007. Enjoy.
Mavis Staples - Down In Mississippi