06 novembre 2018
Tonic, indeed! Deux versions du classique sixties British R&B des Small Faces, la cover bien garage de The Litter, face-B du standard Action Woman de ce kool band de Minneapolis, datée de 1967, et bien sûr l'original bien plombé, impeccable stomper déjà pub-rock avant l'heure, du gang de Steve Marriott , daté de '65 et ici en live sur la télé allemande un an plus tard. Love 'em both.
The Litter - Whatcha Gonna Do About It?
The Small Faces - What'cha Gonna Do About It
05 novembre 2018
Pour démarrer cette semaine, un duo mari et femme qui commence à faire parler de lui! Gospel, soul, folk, bluegrass & roots music et pas d'esbrouffe, juste quelques instruments et une production minimaliste, c'est The War & Treaty, étrange patronyme derrière lequel se cache le dernier projet en date de l'actrice et chanteuse américaine Tanya Blount et de son mari Michael Trotter. Un ep l'année dernière et un tout nouvel album, Healing Tide, paru il y a quelques semaines, et déjà quelques chouettes vidéos qui circulent sur YT, en attendant d'avoir l'occasion de les découvrir en live.. Enjoy.
The War and Treaty - Down To The River
The War and Treaty - Down To The River
03 novembre 2018
La Nouvelle Orléans, 1969. Le fantôme de Marie Laveau hante encore le Quartier Français, et Doctor John vient de sortir son premier album, Gris-Gris.. Sept pistes psyché--jazzy-bluesy hoodoo voodoo fleurant bon le gumbo et les crawfish, et dont la dernière est ce long, lancinant, et doucement halluciné - "Je suis le Grand Zombie.." - I Walk on guilded splinters. Quelques années auparavant, avant de se réincarner en Doctor John le Night Tripper, le jeune Malcolm John Rebennack avait déjà fait ses classes de rock'n'roller en jouant dans les bouges et strip-clubs de la Big Easy, sous le nom de Mac Rebennack, gravant dès la fin des fifties et alors qu'il était à peine majeur quelques titres bien groovy, tel ce real kewl instrumental Storm Warning annonciateurs des orages à venir lors de la décennie suivante.
Mack Rebennack - Storm Warning
Dr. John - I Walk On Guilded Splinters
30 octobre 2018
1968. Après quelques années à avoir accompagné des pointures comme Tina Turner et James Brown, Linda Lyndell tente de se lancer en solo via deux singles sur Stax/Volt. Le premier 7" fait flop mais le second, What a Man, cartonne dans les charts R&B. Mais Linda est blanche, et, bien que ça n'ait jamais posé aucun problème quand elle était gamine et qu'elle chantait le gospel indifféremment dans les églises noires et blanches, son succès déplait au Klu Klux Klan local et la Linda finit par renoncer à sa carrière sous la menace et les pressions diverses. Dommage pour elle, reste cette super soulful piste qui se glisse encore sans soucis dans toute bonne mixtape aujourd'hui. Enjoy.
Linda Lyndell - What a Man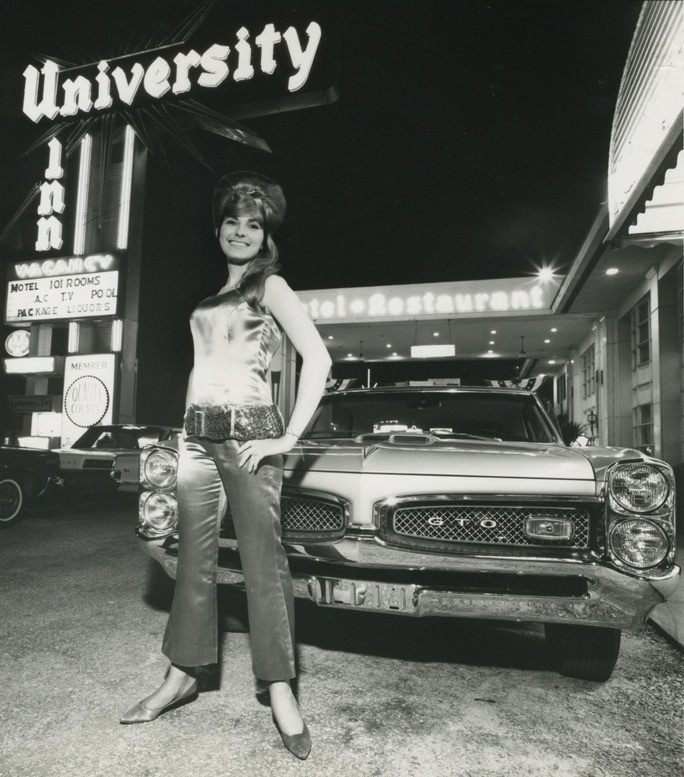 13 octobre 2018
1961. Get It, face-B du premier single (Late Date) des Parkays. Classic organ-driven rhythm'n'blues tittyskaker instrumental, parfait pour un samedi matin.. Enjoy, and don't forget to shake you booty, too.
10 juillet 2018
L'un de ces fabuleux 45trs de rhythm'n'blues des 50's et des 60's qui ont fait le bonheur des DJs belges de la scène Popcorn, cousine de la Northern Soul britannique, dans les 70's, et qu'on retrouve aujourd'hui sur un paquet de compilations toutes aussi excitantes les unes que les autres, grâce au super boulot de labels comme Jazzman Rds. Bruce Cloud était californien et ce My Book est la b-side un peu novelty tune mais bien groovy quand même de son premier single sorti en 1962. Enjoy..
03 juillet 2018
L'original du titre repris hier par The Inmates, écrit et enregistré par Jimmy McCracklin en 1958 pour Checker Rds, l'un des sous-labels de Chess à Chicago. Ce single fut l'un des gros hits dans les charts pop et rythmn'n'blues durant l'année '58, et l'un des nombreux succès de James David Walker Jr. (de son vrai nom) qui enregistra plus de 30 albums tout au long de sa longue et prolifique carrière, jusque dans les 90s. Take a walk and enjoy.
Jimmy McCracklin - The Walk
02 juillet 2018
Le Royaume-Uni, fin 1979. Le punk à fait long feu mais en matière de pur rock'n'roll les pubrockers gardent la flamme. The Inmates ont débuté en 1977, justement, à l'initiative de Bill Hurley, leur impressionnant chanteur, par ailleurs fanatique de rythm'n'blues et de soul des bonnes années. Ce The Walk (signé par le grand bluesman Jimmy McCracklin en 1957) est un hit pour le quintet londonien, et, avec le passage sur la télé british qui s'en suit, leur permet de sortir un excellent premier album (First offence) dans la foulée. Excellent comme tous ceux qui ont suivi d'ailleurs, et reposer le diamant sur le sillon d'un de leurs 33trs me met toujours autant en joie..
26 juin 2018
Rhythm Sophie, c'est souvent la moitié féminine des vocaux de Sonny & His Wild Cows, combo hongrois basé à Budapest et vétéran de la scène rockabilly revival depuis bientôt 20 ans. Mais la miss Sophie à bien d'autres cordes à son arc au delà du rockab', et ce qu' elle enregistre et poste régulièrement sur Youtube vaut franchement le détour - dans un registre traditionnel mais large - du swing au country and western en passant par le rhythm'n'blues. Sacrée voix, et du matériel original qui mériterait bien un album solo! Check her out.
Rhythm Sophie - Got a lot of rhythm in my soul
Rhythm Sophie - Weather Man
En fait la miss a déjà sorti un lp solo il y a trois ans sur Rydell's Records, un debut lp intitulé Born to live the blues gorgé de rhythm'n'blues et de 50's rock'n'roll pétillant à souhait, tout à fait digne d'intérêt!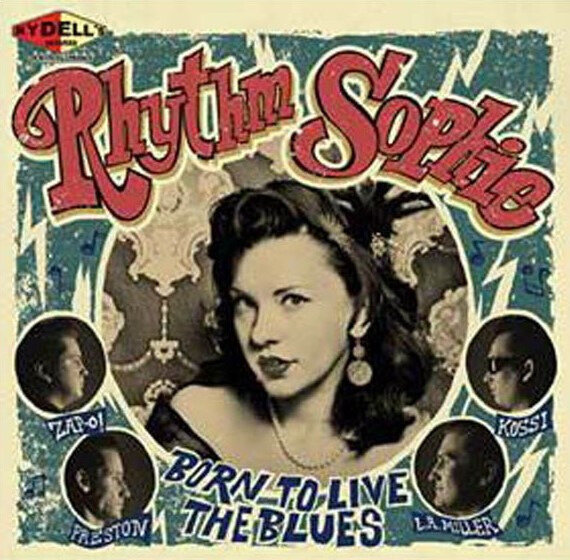 19 mai 2018
Hey, c'est l'heure du brunch du début de weekend, alors on sort la poêle à frire pour le bacon et l'omelette et on pose le saphir sur le Frying Pan de Captain Beefheart & His Magic Band ("Out of the frying pan and into the fire, anything you say they's gonna call your a liar!"). Le single, Moonchild, date de 1966, c'est le premier du groupe, quelques mois avant le hit Diddy Wah Diddy et le premier lp Safe as Milk, et même si on est loin des futurs délires de Don Van Vliet avec ou sans Zappa, c'est déjà du solide rock'n'roll rhythm'n'booze de haute tenue! Enjoy the p'tit déj.
Captain Beefheart & His Magic Band - Frying Pan