10 juillet 2018
L'un de ces fabuleux 45trs de rhythm'n'blues des 50's et des 60's qui ont fait le bonheur des DJs belges de la scène Popcorn, cousine de la Northern Soul britannique, dans les 70's, et qu'on retrouve aujourd'hui sur un paquet de compilations toutes aussi excitantes les unes que les autres, grâce au super boulot de labels comme Jazzman Rds. Bruce Cloud était californien et ce My Book est la b-side un peu novelty tune mais bien groovy quand même de son premier single sorti en 1962. Enjoy..
03 juillet 2018
L'original du titre repris hier par The Inmates, écrit et enregistré par Jimmy McCracklin en 1958 pour Checker Rds, l'un des sous-labels de Chess à Chicago. Ce single fut l'un des gros hits dans les charts pop et rythmn'n'blues durant l'année '58, et l'un des nombreux succès de James David Walker Jr. (de son vrai nom) qui enregistra plus de 30 albums tout au long de sa longue et prolifique carrière, jusque dans les 90s. Take a walk and enjoy.
Jimmy McCracklin - The Walk
02 juillet 2018
Le Royaume-Uni, fin 1979. Le punk à fait long feu mais en matière de pur rock'n'roll les pubrockers gardent la flamme. The Inmates ont débuté en 1977, justement, à l'initiative de Bill Hurley, leur impressionnant chanteur, par ailleurs fanatique de rythm'n'blues et de soul des bonnes années. Ce The Walk (signé par le grand bluesman Jimmy McCracklin en 1957) est un hit pour le quintet londonien, et, avec le passage sur la télé british qui s'en suit, leur permet de sortir un excellent premier album (First offence) dans la foulée. Excellent comme tous ceux qui ont suivi d'ailleurs, et reposer le diamant sur le sillon d'un de leurs 33trs me met toujours autant en joie..
26 juin 2018
Rhythm Sophie, c'est souvent la moitié féminine des vocaux de Sonny & His Wild Cows, combo hongrois basé à Budapest et vétéran de la scène rockabilly revival depuis bientôt 20 ans. Mais la miss Sophie à bien d'autres cordes à son arc au delà du rockab', et ce qu' elle enregistre et poste régulièrement sur Youtube vaut franchement le détour - dans un registre traditionnel mais large - du swing au country and western en passant par le rhythm'n'blues. Sacrée voix, et du matériel original qui mériterait bien un album solo! Check her out.
Rhythm Sophie - Got a lot of rhythm in my soul
Rhythm Sophie - Weather Man
En fait la miss a déjà sorti un lp solo il y a trois ans sur Rydell's Records, un debut lp intitulé Born to live the blues gorgé de rhythm'n'blues et de 50's rock'n'roll pétillant à souhait, tout à fait digne d'intérêt!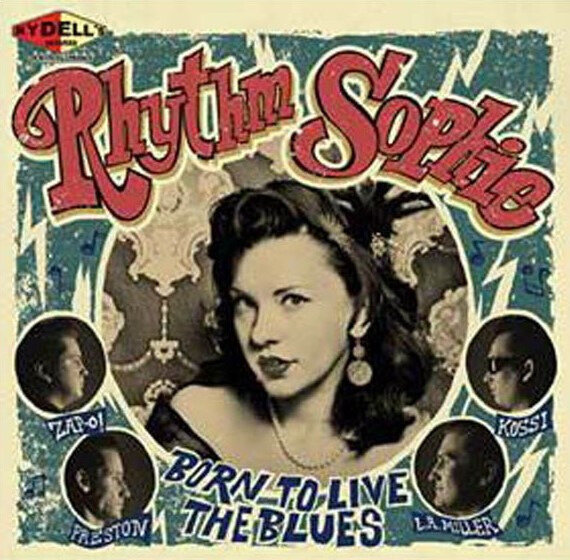 19 mai 2018
Hey, c'est l'heure du brunch du début de weekend, alors on sort la poêle à frire pour le bacon et l'omelette et on pose le saphir sur le Frying Pan de Captain Beefheart & His Magic Band ("Out of the frying pan and into the fire, anything you say they's gonna call your a liar!"). Le single, Moonchild, date de 1966, c'est le premier du groupe, quelques mois avant le hit Diddy Wah Diddy et le premier lp Safe as Milk, et même si on est loin des futurs délires de Don Van Vliet avec ou sans Zappa, c'est déjà du solide rock'n'roll rhythm'n'booze de haute tenue! Enjoy the p'tit déj.
Captain Beefheart & His Magic Band - Frying Pan
03 mai 2018
Douze heures intenses et une journée bien remplie.. ça y est, la neuvième édition du Roots & Roses a vécu, et nombreux sont ceux et celles qui ont déjà noté sur leurs tablettes la date de la prochaine édition (le mercredi 1er mai 2019), qui marquera également le premier gros anniversaire (10 ans!) de ce désormais incontournable festival rock'n'roll belge.
De beaux moments et des montées d'adrénaline sévères mardi dernier, donc, avec en particulier les chouettes prestations de Left Lane Cruiser, J.D. Wilkes & The Legendary Shack Shakers, Tjens Matic, la dinguerie totale de King Khan & The Shrines et des Black Lips, et en conclusion l'ultime gig du jour, à la fois très émouvant et gorgé d'électricité, des Blasters.
Le temps de finir de me remettre les idées en place entre deux séances au festival Seriesmania à Lille et je peaufine un compte-rendu plus détaillé, mais en attendant, quelques clichés un peu pourris des groupes en action (Chuis vraiment pas doué pour les photos de concert..). Par contre il y avait un paquet de bons photographes sur le site et on trouve déjà de quoi se régaler via le facebook du festival, ou directement sur les sites des photographes eux-mêmes (notamment ceux de Rootsville et de Moomer, mais il y en a d'autres qui arrivent!)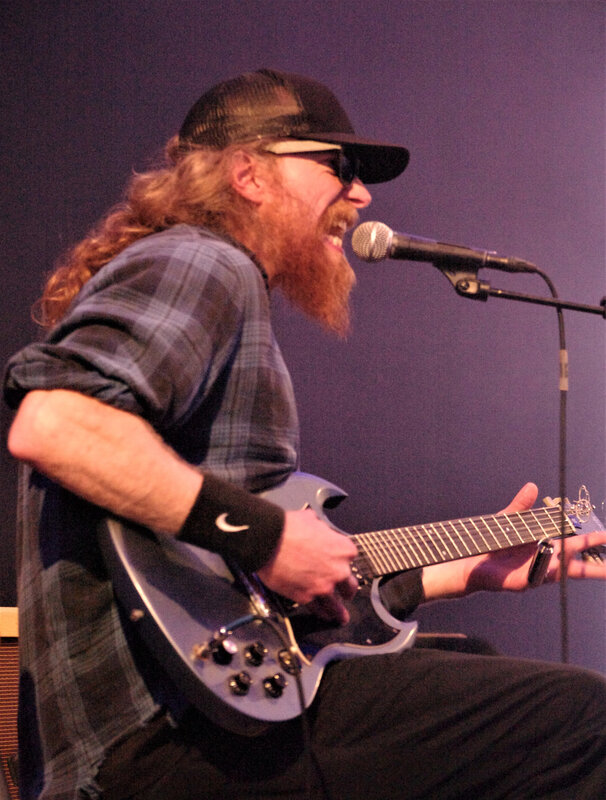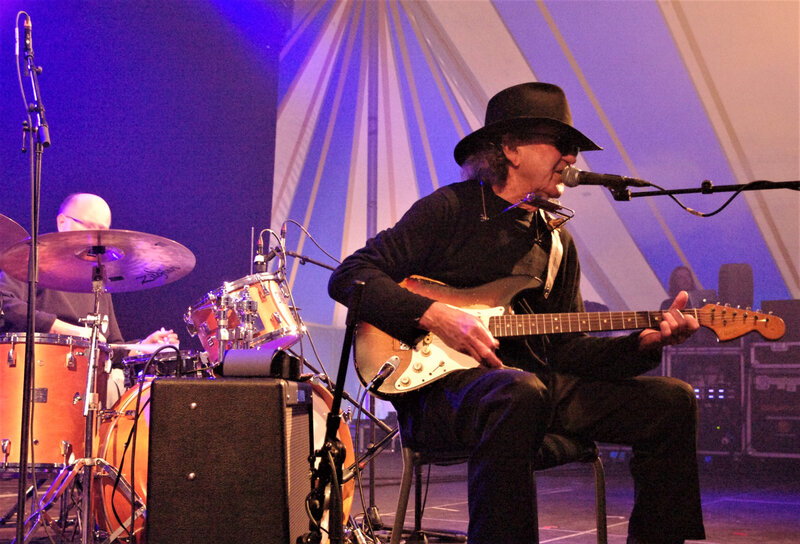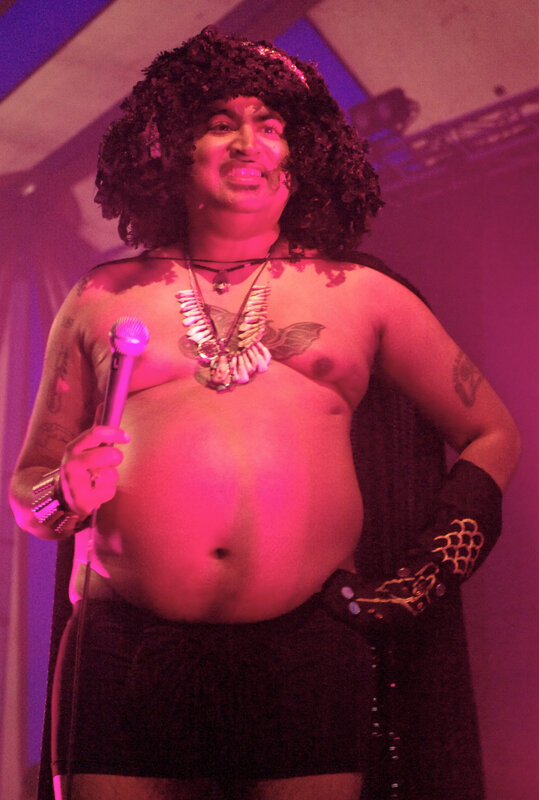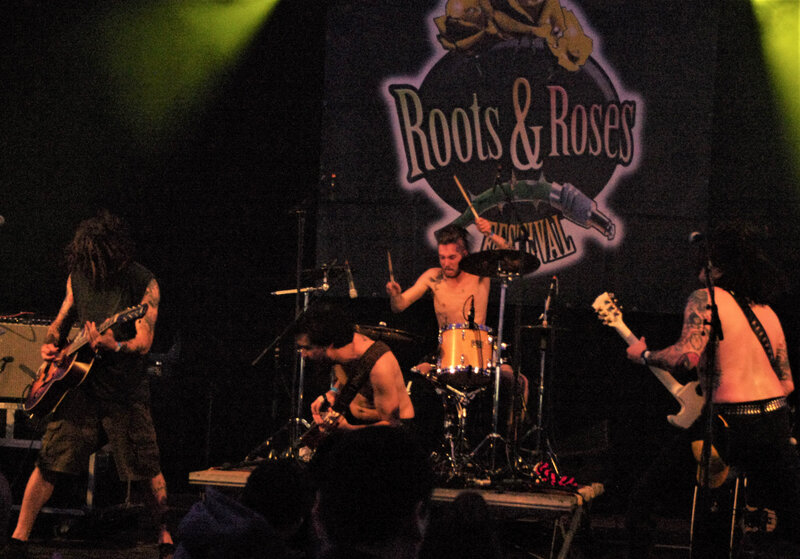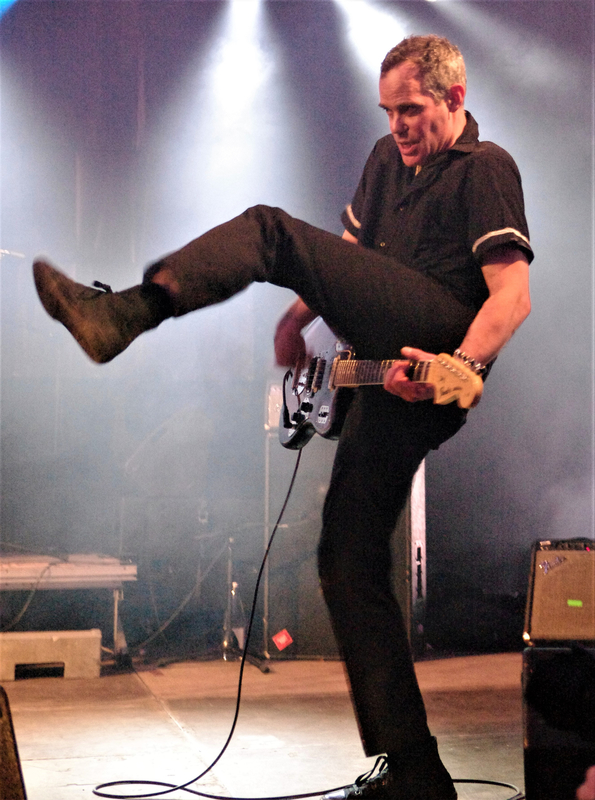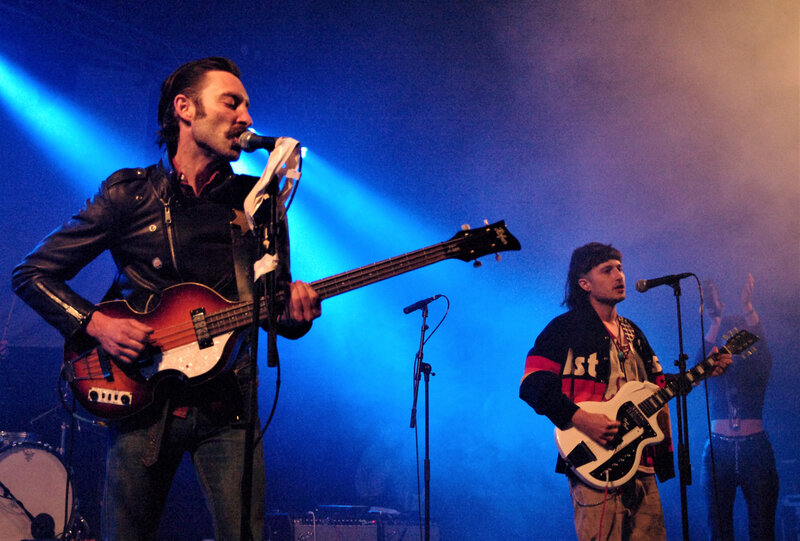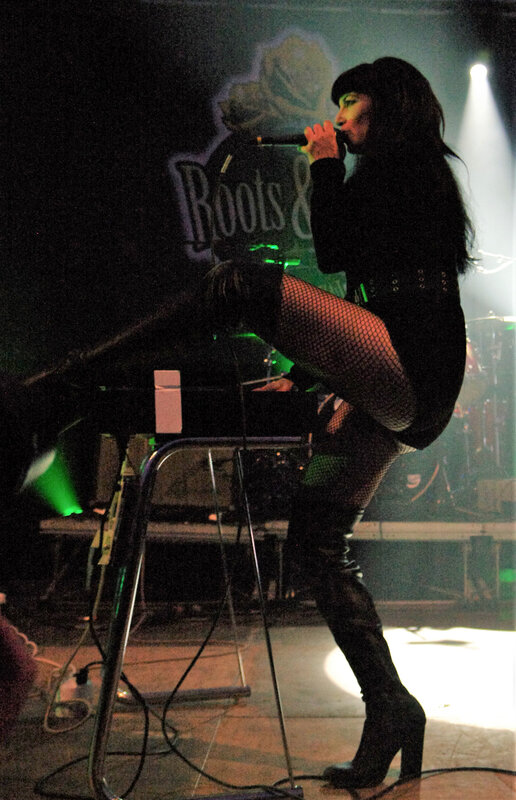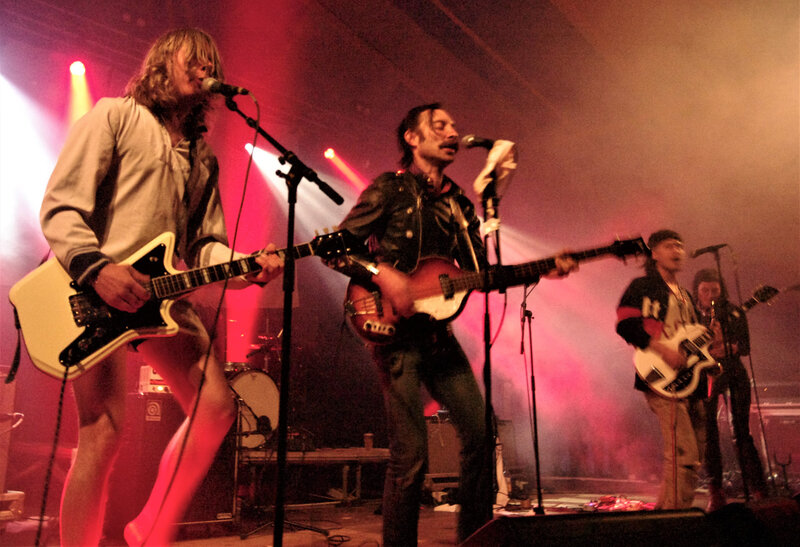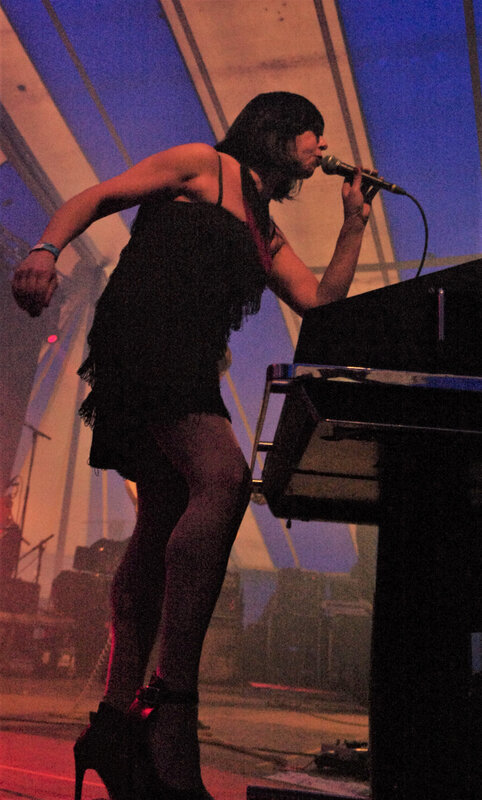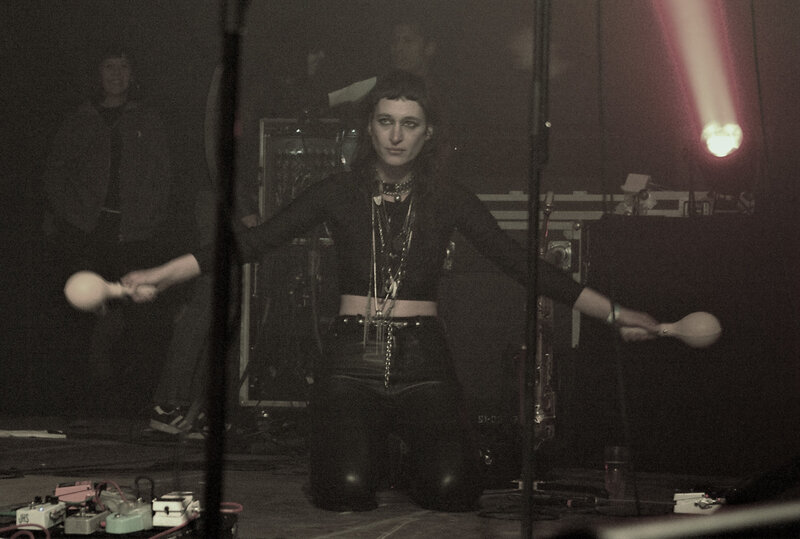 23 avril 2018
On pourrait presque croire que l'expression "Americana" a été créée pour définir la musique de The Blasters.. En pleine explosion punk, le combo angelano, contemporain des Cramps, du Gun Club, de X et de Black Flag, avait en 1978 préféré la trompeuse simplicité d' "American Music" et avec le recul, on a pu, via les parcours respectifs des frangins Phil et Dave Alvin, se rendrent compte à quel point leur amour immodéré du rock'n'roll originel, du blues, de la country et des autres roots de la musique populaire états-unienne collait à l'idée d'une certaine amérique, celle dont on continue d'aimer l'idée fantasmée malgré ses dérives passées et présentes.
The Blasters seront l'une des têtes d'affiche de la neuvième édition du Roots & Roses la semaine prochaine - yes, the clock is tickin'! - et en attendant, trois vidéos youtubées histoire de patienter, dont leur hit Marie, Marie en live en '85 (que j'avais découvert via une reprise par les anglais de Matchbox en '80 (sur l'album Midnite Dynamos), avant de tomber sur l'original par la même occasion dur le reste de leur discographie). Get Ready et rendez vous le premier mai prochain à Lessines à partir de 11h du matin!
The Blasters - Marie Marie (Live at Farm Aid 1985)
The Blasters, Dark Night
Dave and Phil Alvin "All By Myself" and "Key To The Highway"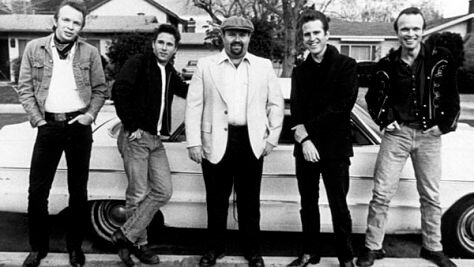 12 mars 2018
Du blues roots hypno-voodoo mais-pas-que pour commencer la semaine, avec un extrait de Bongoes & Tremoloes, le second très bon album des lyonnais d'Automatic City paru il y a déjà dix mois. A quand un gig dans le nord, les gars?
Automatic City - Evil Eye On Me
02 mars 2018
27 février 2018
Si ça ne vous fait pas danser le watusi en poussant des Hey!-Hey!Whooooooooooo!!!! autour de la table du p'tit déj / machine à café / photocopieuse ce mardi matin c'est que vous êtes déjà mort ou encore trop jeune et trop con. 1959. les (vrais) brothers O'Kelly, Ronald et Rudolph Isley, gospel/doowop-powered rock'n' roll whap-a-dang. A lil' bit louder now? Yeah!!Yehyehyeh-Yeah!!!!
The Isley Brothers - Shout