19 février 2019
1966. Dans quelques mois The Animals vont muter en Eric Burdon & The (New) Animals et prendre une virage psyché dans l'air du temps, mais pour l'instant le Rhythm'n'Blues survitaminé est toujours de mise et, British Invasion oblige, continue d'inspirer le garage rock US, de l'autre côté de la mare. Une bel exemple avec ce brutalement efficace Inside Looking Out, extrait de Animalization. Enjoy.
The Animals - Inside Looking Out
08 janvier 2019
Originaire d'Arnaudville, Louisiane, né à la fin des 30's, Camille Bob connut un énorme et durable succès local pendant pas mal d'années avec sa formation de pur rhythm'n'blues, et enregistra un paquet de bons titres, dont ce fameux I Got Loaded, repopularisé par Los Lobos en 1984 sur leur premier LP How Will The Wife Survive? Cette killer-track du Sweet Soul Swinger, datée de 1965, a toujours aujourd'hui autant de punch! Have a drink and enjoy..
Little Bob - I Got Loaded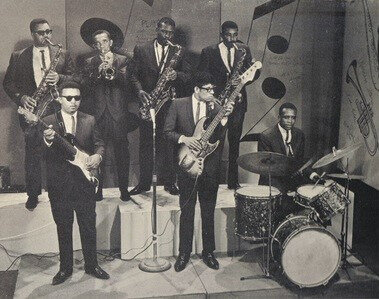 25 décembre 2018
Avec le coollissime Gaspard Royand, et son toujours aussi indispensable album de Noël paru l'année dernière (Wishing You A Merry Christmas), puis la sublime Sharon Jones entourée de ses suavissimes Dap-Kings, en 2015, pour It's A Holiday Soul Party, et enfin Bing Crosby & The Andrew Sisters, pour la touche vintage exotica et néanmoins hawaïenne, Mele Kalikimaka, paru en LP en 1955. Enjoy!
Gaspard Royant - (C'mon Baby) It's Christmas Time!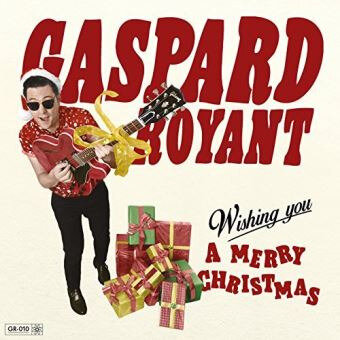 Sharon Jones & the Dap-Kings - White Christmas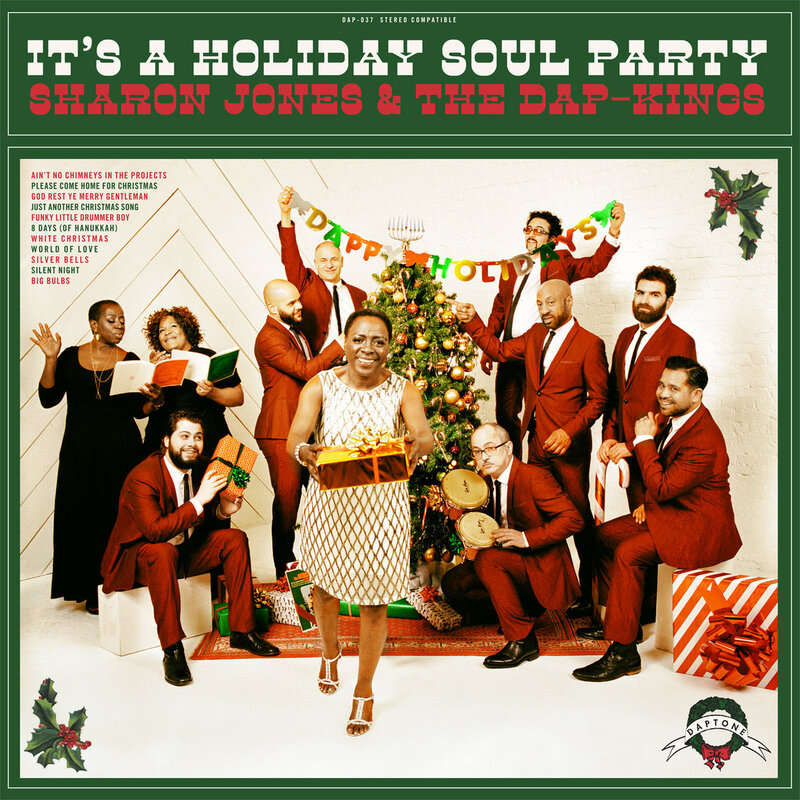 Bing Crosby And The Andrews Sisters - Mele Kalikimaka (Merry Christmas)
08 décembre 2018
On y sera pas, mais ce soir il y a au moins deux concerts dignes d'intérêt dans la région. Tout d'abord, deux groupes qu'on a beaucoup apprécié sur scène ces derniers mois, Theo Lawrence & The Hearts et The Limboos, à la Manufacture, à Saint Quentin; et aussi The Asphalt Tuaregs (le dernier projet en date du veterano de la scène Punk R'n'R Havraise François Lebas (Fixed-Up, Backsliders), avec Les belges de The Nervous Shakes et un tribute band à Doctor Feelgood, Oil City Band, au bar Le Communal, à St Léger. Be There or be malade comme un chien, mais c'est moins bien.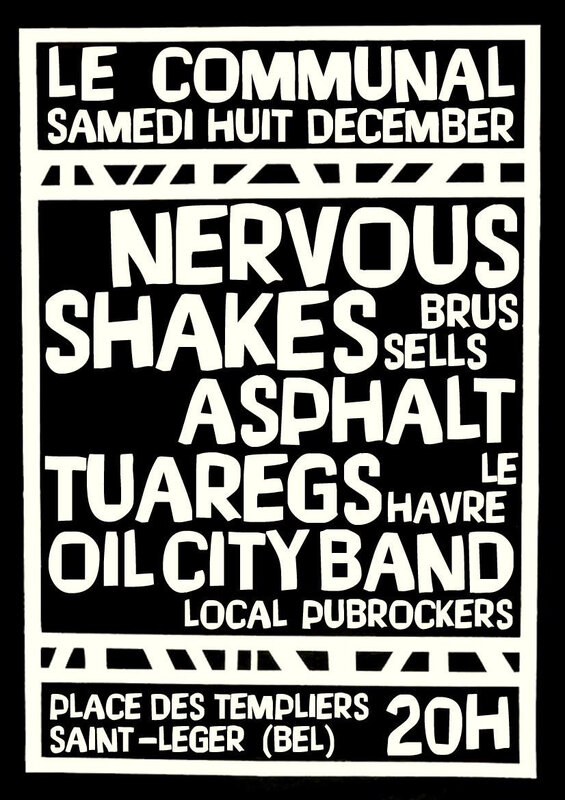 24 novembre 2018
Une piste rare, face-B du single Jackie Wilson Said de Van Morrison, enregistrée en 1972 pendant les sessions de son sixième album, Saint Dominic's Preview, et sans aucun rapport avec le titre de James Brown daté de 1960. Kool Kewl Track.. Enjoy.
Van Morrison - You've Got The Power
06 novembre 2018
Tonic, indeed! Deux versions du classique sixties British R&B des Small Faces, la cover bien garage de The Litter, face-B du standard Action Woman de ce kool band de Minneapolis, datée de 1967, et bien sûr l'original bien plombé, impeccable stomper déjà pub-rock avant l'heure, du gang de Steve Marriott , daté de '65 et ici en live sur la télé allemande un an plus tard. Love 'em both.
The Litter - Whatcha Gonna Do About It?
The Small Faces - What'cha Gonna Do About It
05 novembre 2018
Pour démarrer cette semaine, un duo mari et femme qui commence à faire parler de lui! Gospel, soul, folk, bluegrass & roots music et pas d'esbrouffe, juste quelques instruments et une production minimaliste, c'est The War & Treaty, étrange patronyme derrière lequel se cache le dernier projet en date de l'actrice et chanteuse américaine Tanya Blount et de son mari Michael Trotter. Un ep l'année dernière et un tout nouvel album, Healing Tide, paru il y a quelques semaines, et déjà quelques chouettes vidéos qui circulent sur YT, en attendant d'avoir l'occasion de les découvrir en live.. Enjoy.
The War and Treaty - Down To The River
The War and Treaty - Down To The River
03 novembre 2018
La Nouvelle Orléans, 1969. Le fantôme de Marie Laveau hante encore le Quartier Français, et Doctor John vient de sortir son premier album, Gris-Gris.. Sept pistes psyché--jazzy-bluesy hoodoo voodoo fleurant bon le gumbo et les crawfish, et dont la dernière est ce long, lancinant, et doucement halluciné - "Je suis le Grand Zombie.." - I Walk on guilded splinters. Quelques années auparavant, avant de se réincarner en Doctor John le Night Tripper, le jeune Malcolm John Rebennack avait déjà fait ses classes de rock'n'roller en jouant dans les bouges et strip-clubs de la Big Easy, sous le nom de Mac Rebennack, gravant dès la fin des fifties et alors qu'il était à peine majeur quelques titres bien groovy, tel ce real kewl instrumental Storm Warning annonciateurs des orages à venir lors de la décennie suivante.
Mack Rebennack - Storm Warning
Dr. John - I Walk On Guilded Splinters
30 octobre 2018
1968. Après quelques années à avoir accompagné des pointures comme Tina Turner et James Brown, Linda Lyndell tente de se lancer en solo via deux singles sur Stax/Volt. Le premier 7" fait flop mais le second, What a Man, cartonne dans les charts R&B. Mais Linda est blanche, et, bien que ça n'ait jamais posé aucun problème quand elle était gamine et qu'elle chantait le gospel indifféremment dans les églises noires et blanches, son succès déplait au Klu Klux Klan local et la Linda finit par renoncer à sa carrière sous la menace et les pressions diverses. Dommage pour elle, reste cette super soulful piste qui se glisse encore sans soucis dans toute bonne mixtape aujourd'hui. Enjoy.
Linda Lyndell - What a Man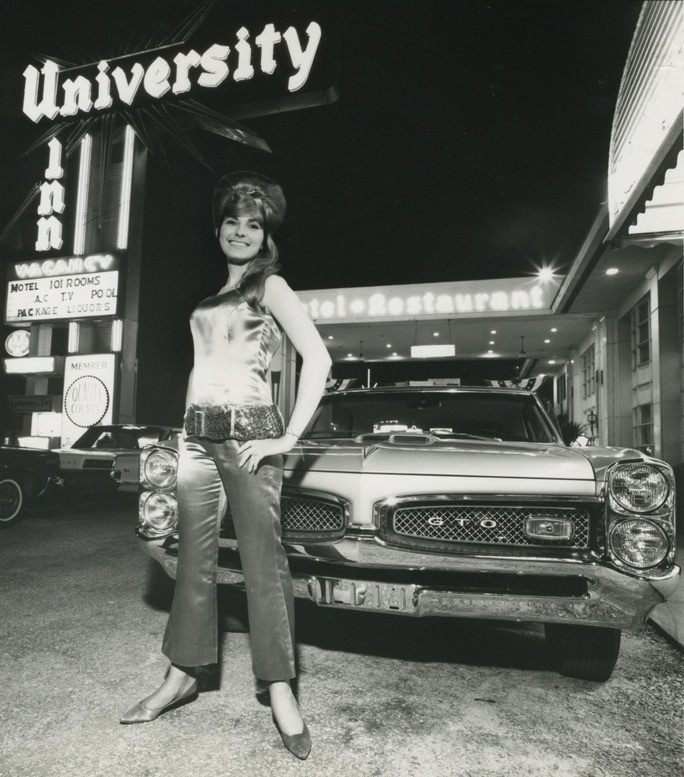 13 octobre 2018
1961. Get It, face-B du premier single (Late Date) des Parkays. Classic organ-driven rhythm'n'blues tittyskaker instrumental, parfait pour un samedi matin.. Enjoy, and don't forget to shake you booty, too.