26 février 2018
Le last great soul shouter de Boston est de retour en Europe au printemps, avec un nouvel album sous le coude (Soul flowers of Titan, à paraître dans une semaine - super titre, au passage!) et toujours ce démoniaque mix de soul blues et de high energy rock'n'roll rhythm'n'booze propulsé dans la stratosphère par The Savages, l'impeccable backing band du Barrence, emmené par le jeu sec et précis de Peter Greenberg à la six-cordes. En concert début juin en Belgique, on croise les doigts pour un passage par le nord de la France dans la foulée..
Barrence Whitfield & the Savages - Let's Go To Mars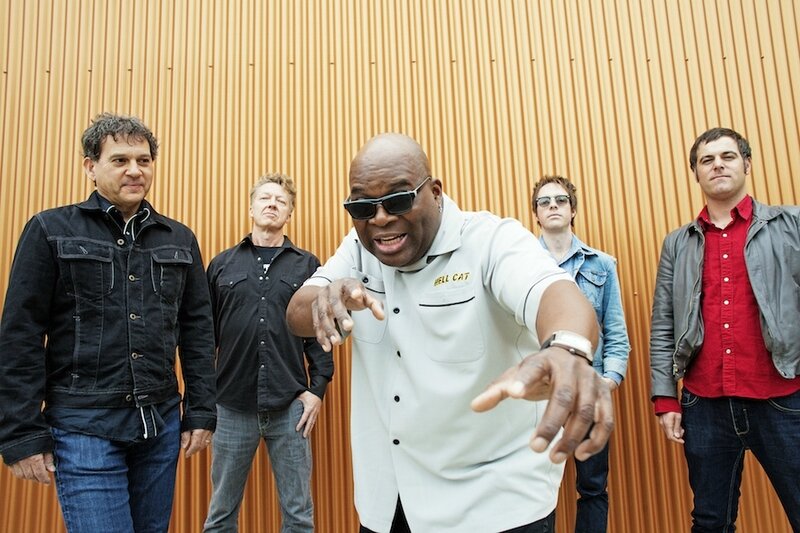 Bonus: BW&TS à leurs débuts au milieu des 80's, avec leur cover du Bip Bop Bip de Don Covay, et au Roots & Roses il y a 6 ans (click on the pix)!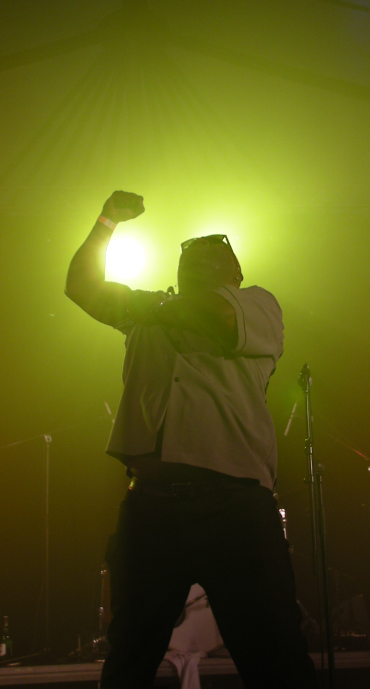 19 février 2018
Un des plus gros hits de Linda Ronstadt au milieu des 70's, cette cover d'un titre R&B bien chaloupé de Dee Dee Warwick, datant de 1963 et déjà envoyé au sommet des charts cette même année par Betty Everett, est depuis devenue grâce à la Linda un standard country pop incontournable. J'aime bien des trois versions, pour des raisons différentes. Enjoy.
Linda Ronstadt - You're No Good
05 février 2018
Issue du Gospel, la Soul de PG&E retournait régulièrement à la source - en témoigne leur hit single de 1970, Are you ready? tiré de l'album du même nom, leur troisième, paru quelques mois plus tôt. Un chouette bluesrocker pour commencer la semaine, tout comme la B-side du 45trs, une version de la classique folk-song Staggolee, que Tarantino sélectionnera en 2007 pour son Death Proof. Enjoy.
Are you ready - Pacific Gas and Electric
03 février 2018
Out of Washington D.C. et deux après le hit international Love Potion Number 9, The Clovers, baby, avec l'un de leurs singles de 1961... Move yer Boooty, Honey!
The Clovers - Do the Bootie Green
27 janvier 2018
Yeeehaw c'est samedi morning, mate! Le ménage, la cuisine, les courses, ou juste savourer son café en préparant la playlist pour la dance party de ce soir, c'est plus facile avec un titre qui pète, non?
The Sharpees from St. Louis, en 1964, leur premier single, plus une version plus récente (2007) signée Ryan Shaw. Enjoy.
Ryan Shaw - Do the 45
09 janvier 2018
Un single de 1961, par l'un des pionniers oubliés du rock'n'roll. Mike Pedicin était déjà un vétéran des scènes jive / swing de la fin des 40's lorsque son quintet commença à intégrer au début des fifties et à haute dose le rhythm'n'blues noir le plus dansant à son fond de marmite issu de la country - ni plus ni moins la même évolution que leur voisins à Philadelphie, Bill Haley & His Saddlemen, bientôt rebaptisés.. Bill Haley & His Comets. Seulement voilà, pas de hits à la Rock Around The Clock pour Pedicin et son groupe, et donc pas de passage à la postérité pour son combo et pour lui même alors qu'Haley allait (sorry..) devenir pour l'éternité le progéniteur du rock'n'roll blanc originel, juste avant l'explosion Elvis. Mais ça ne nous empêche pas d'apprécier à sa juste valeur ce superbe rock'n'roller et ce triste petit déjeuner qu'est Burnt Toast and Black Coffee..
Mike Pedicin - Burnt Toast And Black Coffee
08 janvier 2018
Une légende.. injustement oubliée. Jewel Brown fut l'une des plus marquantes vocalistes de son époque, dès ses débuts au sein du All Stars band de Louis Armstrong, et si son nom est beaucoup moins connu aujourd'hui que ceux de ses contemporaines, pour cause de carrière interrompue très tôt (au début des 70's) pour raisons familiales, ses qualités de bluesy jazz singer sont désormais célébrées. Malgré de gros soucis de santé, Jewel Brown, née à Houston en 1937, a repris les chemins des studios ces dernières années, enregistrant notamment le très tonique Roller Coaster Boogie avec les japonais de Bloodest Saxophone et un très bon joint effort avec une autre légende locale de Houston, le guitariste de blues Milton Hopkins. Jump, jive and enjoy.
Milton Hopkins & Jewel Brown - Jerry
24 décembre 2017
To everybody, avec quelques heures d'avance pour la rubrique T.W's.M.V. et avec El Vez (The Mexican Elvis!), ses Elvettes et ses Memphis Mariachis en backing band - Deux titres dans ce medley déluré, sa classique reprise punkifiée et hi-energy de Feliz Navidad, un standard de Noël à l'origine aussi dégoulinant que nos scies signées Tino Rossi & co, couplée ici au Loretta des bostoniens Nervous Eaters, un punkrocker ardent qui fut en 1977 le premier single de ce gang contemporain des Real Kids et de DMZ. Et en bonus spécialement today mais audio only, les hymnes de Noël de Clarence Carter (version lubrique) et des Sonics (férocement garage punk). Enjoy and rock around the Christmas tree!
El Vez - Feliz Navidad + Loretta
Clarence Carter - Back Door Santa
The Sonics - Santa Claus
06 novembre 2017
Alors bien sûr, en plus des incontournables références historiques aux légendaires soul screameuses Etta James et Koko Taylor, on va immanquablement comparer la jeune Bette Smith à la regrettée Sharon Jones, même énergie, même origine géographique et culturelle (Brooklyn - le quartier encore majoritairement noir de Bedford Stuyvesant, pour être précis) et même amour inconditionnel de la musique soul dans ce qu'elle a de plus intemporel, nourri par le meilleur apprentissage qui soit, celui des chorales religieuses et du gospel.
Mais Bette Smith semble avoir du caractère à revendre, et on peut espérer qu'elle aura rapidement l'occasion de se tailler sa propre réputation. En attendant, un premier album vient de paraître sur Fat Possum Records / Big Legal Mess Records et ce Jetlagger vaut plus qu'un simple détour, entre soul profonde et rock'n'roll bien gonflé (jettez une oreille au single I found love, elle sonne comme la fille cachée de Sharon Jones et de Bon Scott..) La miss a aussi torché, en sûrement pas plus de quelques heures, le clip fauché ci-dessous en guise de promo pour le lp en question, s'amusant à se la jouer mangeuse d'homme flamboyante avec deux potes, et malheureusement la piste choisie est le seul titre un poil faiblard de l'album. Une affaire à suivre, tout de même..
Bette Smith - Manchild (Official Video)
25 octobre 2017
The First King of Rock'n'Roll.
Fats Domino - The Fat Man