21 septembre 2019
Encore une belle tranche de cowpunk avec ce combo canadien (Alberta) qui sortit deux albums entre 2002 et 2006, le premier étant titré Farmaggedon, ce qui les qualifiait d'office à l'époque comme "Meilleur Groupe Country Punk Du Monde Cette Semaine Dans Mon Salon" sur le seul mérite du clin d'oeil / jeu de mots foireux comme je les aime, le nom du groupe - Agriculture Club, Boy George, eat your heart you! - et celui du lp! Le Rubber Duck Breakdown qui ouvre l'album est une petite perle de brutalité et de storytelling à la chute sarcastique à fort parfum de vécu. Love it!
Agriculture Club - Rubber Duck Breakdown
16 septembre 2019
Au début des eighties, on appellait ça du Country Punk, autrement-dit le mix à priori improbable entre la country music de la cambrousse et des trous paumés et le rock'n'roll urbain des grande métropoles. Ouais, mais de quelle country parlait-on? De la mainstream country réac, polissée et ultra-commerciale produite à la chaîne depuis Nashville? Of course not, il s'agissait plutôt de celle, rebelle et outlaw, héritée des icônes du genre, de Hank à Johnny en passant par Willie, et de leurs successeurs. Un univers musical différent de celui des Ramones, de X ou des groupes British - qui venaient juste de réinjecter de l'urgence et de la fureur dans le rock'nroll des origines - mais au fond une même rage incandescente et des frustrations à ventiler par n'importe quel moyen! Logique donc, pour le gamin qui s'emmerdait dur dans sa banlieue ou sa ferme, de tomber dans le punk, puis tout aussi logiquement de se rendre compte qu'une partie de la discothèque parentale, méprisée jusque là, renfermait elle aussi quelques perles sauvages, anti-establishment et insurgentes.. Le Cow Punk était né.
Jason & The (Nashville) Scorchers fit parti des pionniers du genre, avec à leur actif de vraies country roots et un chanteur exceptionnel, Jason Ringenberg. Cette cover survitaminée de Bob Dylan cartonna en '83, à la sortie de leur premier mini-lp 6-titres, Fervor, le bien-nommé.. Et même si la vidéo peut faire doucement rigoler aujourd'hui, ce premier vinyle est depuis devenu un classique!
Jason and the Scorchers - Absolutely Sweet Marie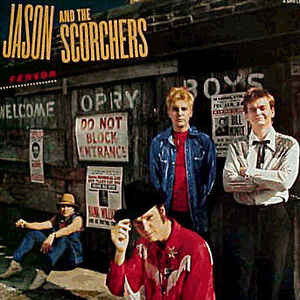 10 septembre 2019
Tiens, en triant mes vinyles il y a quelques semaines je suis retombé sur le premier album des Seers, un excellent combo de Bristol qui avait commencé à sérieusement faire parler de lui à la fin des 80's, avec Psych out (le single) et le debut-lp portant le même titre. Du solide real rockn'roll sous influence garage psych' (le nom du groupe était un clin d'oeil aux Seeds) avec envolées de guitares ad hoc et un sens certain de la mélodie pop, appuyée par de belles harmonies vocales et le chant solaire de Steve "Spider" Croom. Franchement, ça tient encore mieux que bien la route aujourd'hui, et j'imagine très bien certains de leurs titres atterrir sur un hypothétique futur volume Nuggets - The original artefacts of the second psychedelic garage rock revival of the 1990's, à paraître en 2050...
The Seers - Welcome to Deadtown
09 septembre 2019
The Darts, le all-female psych-garagepunk band drivé par Nicole Laurenne depuis 2016, revient par chez nous dans quelques semaines pour une nouvelle tournée européenne et pour assurer la promo de leur second album, I Like You But Not Like That, paru au printemps dernier. Sur scène le samedi 2 novembre prochain à la Manufacture, Saint Quentin, à l'initiative de l'intrépide asso Bang Bang! qui inaugure sa nouvelle saison avec ce Bang Club N°4. Ah oui au fait, le titre ci-dessous fait aussi parti du soundtrack de la nouvelle saison de Peaky Blinders.. Check it out!
The Darts - Love U 2 Death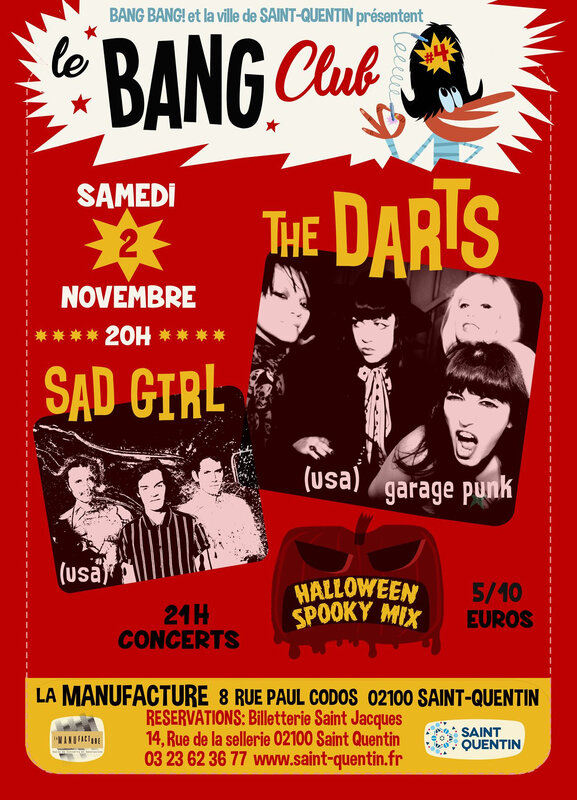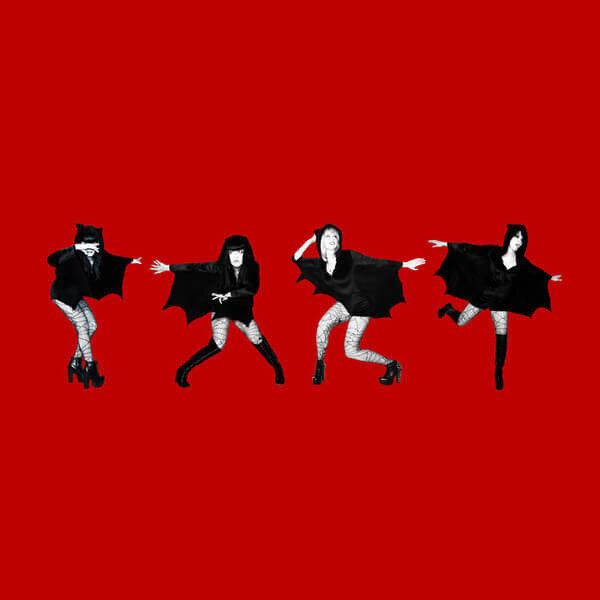 26 août 2019
Avril 1964. Le Dave Clark Five cartonne avec ce single aux States, après avoir été n°1 devant les Beatles au Royaume Uni. Aujourd'hui qui se souvient d'eux, à part les fans de la British Invasion? Pas grand monde, et c'est bien dommage.. Enjoy quand même.
Dave Clark Five - Glad All Over
06 juillet 2019
Le seul point commun entre ces deux pistes, outre leur titre quasi-identique, c'est l'année de parution (1966) et le fait que les écouter en boucle pendant une heure le samedi matin vous file la patate pour tout le weekend. Merci donc à Tommy Boyce, l'homme responsable d' un bon nombre de hits pop des sixties (dont ceux des Monkees) et à Robert Parker (le New-Orléanais derrière l'ultra-groovy hit Barefootin', même année) pour ces deux killer tunes qui donnent envie de foncer sur la plage en écoutant du rhythm'n'blues (why not). Enjoy.
Tommy Boyce - Let's Go Where The Action Is
Robert Parker - Let's Go Baby (Where The Action Is)
02 juillet 2019
Detroit once again. The Go fait partie de toute cette floppée de gangs de la Motor City qui ont émergé dans la foulée des Gories, à la même époque que (ou juste avant) les White Stripes, Dirtbombs, Von Bondies, Paybacks et consorts, et qui sont largement ignorés aujourd'hui, même si quelques fans continuent à entretenir la flamme. Pourtant, leurs productions vinyliques n'ont rien perdu de leur intérêt, notamment leur excellent premier lp Watcha Doin' (1999, Sub Pop Rds - avec un certain Jack White à la gratte), petit bijou de rock'n'roll rugueux et Kim Fowley-esque à souhait, dont est extrait ce très badass Summer Sun Blues. En bonus, une piste datée de 2007, You Go Bangin' On, qui trahit l'évolution du groupe vers un truc nettement plus psyché-pop par la suite, tout à fait digne d'intérêt également. Enjoy.
The Go - Summer Sun Blues
The Go - You Go Bangin' On
01 juillet 2019
Hey! Hey! Hey! Uh-uwh-uwh! That's What I Like About You! Ce que je dis à ma chère et tendre tous les matins, yeah! Thanks to The Romantics, pugnace power pop trio natif de Detroit, Michigan, qui y débuta en 1977, influencé par la riche scène locale, bien sûr, mais fermement décidé à creuser un sillon nettement plus pop que ce qu'on associe en priorité à l'héritage de Detroit, à savoir la tellurique paire gagnante Stooges / MC5 et son rock brutal total. Malgré tout, les Romantics se distinguèrent par une approche high-energy de la pop sucrée que les médias U.S. allaient vite rebaptiser New Wave à la fin des 70's, et leur premier self-titled album paru en '79 contient son pesant de pépites énérvées, pop et poivrées, toujours aussi excitantes aujourd'hui. Le titre que j'ai choisi ouvre la face B du lp, et juste après le quatuor balance le She's Got Everything des Kinks, et le tout me met en joie pour ce début de semaine!
The Romantics - What I Like About You
25 juin 2019
The Heck! Un garage punk power trio originaire de Klazienaveen, dans le nord-est des Pays-Bas, deux singles et un album tout récent à son actif (Who? The Heck!!!, sur Dirty Water Rds), et rien du tout côté passif! Un son cru à souhait mais des chansons bien torchées, avec un sens mélodique certain, et une patate d'enfer.. Que demander de plus? Ben, un p'tit tour par la nord de la France ou le sud-ouest de la Belgique, par example, ça serait kewl, non?!
The Heck - For Cryin' Out Loud
24 juin 2019
Un T.W.M.V. en forme d'hommage, quelques jours après la disparition de Dc. John, à une autre légende de la Nouvelle Orléans, Dave Bartholomew, qui vient de nous quitter hier dimanche six mois presque jour pour jour après son centième anniversaire. Trop rapidement uniquement présenté comme "l'homme derrière Fats Domino", Dave Bartholomew était un membre incontournable et respecté des multiples scènes new-orléanaises, du jazz au rock'n'roll, du swing au rhythm'n'blues.
Dave Bartholomew - The Monkey
Dave Bartholomew - Shrimp and Gumbo
Dave Bartholomew's interview on PBS