12 septembre 2018
Sixties garage rock toujours et rock'n'roll chicano encore avec un autre combo incontournable, venu tout droit du Michigan cette fois-ci, et encore actif aujourd'hui! Question Mark And The Mysterians, ce fut surtout le hit 96 Tears, en 1966, devenu un classique rock'n'roll depuis, et un beau retour en 1998 avec l'album Do you feel it, baby? sur Norton Rds. La piste d'aujourd'hui date quant à elle de 1969, juste avant le split du line-up original. Enjoy.
? & The Mysterians - Ain`t It A Shame
11 septembre 2018
Une de mes pistes 60's garage préférées depuis des lustres, que ce She took my oldsmobile - super chant, groovy à souhait, un hipshaker parfait pour le gogo dancing au milieu du salon! The Romancers, c'était six jeunes Chicanos d'East Los Angeles, ou plutôt un quintet à géométrie variable autour de Max Uballez, véritable originateur et tête pensante du rock'n'roll latino des early sixties sur la côte ouest des states, dans le sillon de Richie Vallens et de Chan Romero, ouvrant la voie à Cannibal & The Headhunters et à leur méga-hit international Land of a thousand dances en 1965.
Contrairement à la majorité des groupes garage de l'époque, qui implosaient de manière naturelle après leurs deux ou trois premiers singles, les Romancers devinrent rapidement une entité incontournable, se professionalisant au coeur même des barrios de Los Angeles et contribuant largement à la création d'une véritable scène musicale aux solides racines américano-mexicaines. Et même si le groupe ne décrocha jamais de hit mondial, leur production vinylique vaut toujours le détour..
The Romancers - She Took My Oldsmobile
10 septembre 2018
Envie d'Acca Dacca aujourd'hui! Allez, mon morceau favori du gang de Sydney, première période, un an après la formation du groupe et quelques mois après l'arrivée de Bon, shooté en live pour la télé en 76 à Londres au tout début de leur envolée internatonale. Jaiiiiiiiiiiiiiiiiiiiiiiiibreak!
08 septembre 2018
Si on devait compiler tous les groupes qui choisirent de s'appeler "The Pirates" on obtiendrait un truc de la taille d'un annuaire, mais on s'en fout, ce qui compte à la fin c'est la qualité des tunes, right? Cette petite perle garage est la face B de Naughty Girl, l'un des deux singles enregistrés en 1965 par ce combo de New Orleans, et il lui suffit de deux minutes pour se loger durablement entre les deux esgourdes. Enjoy.
04 septembre 2018
Le meilleur du Garage Punk Revival des 80's! The Lyres, from Boston, baby! Jeff "Monoman" Conolly au chant et aux keyboards, et les riffs de malades de Rick Coraccio (bass) et de Danny McCormack (guitar) sur la ryhtmique de bûcheron psychopathe de Paul Murphy. Et ce son.. ça me fait toujours autant d'effets trente ans après..
Lyres - Don't Give It Up Now
03 septembre 2018
The Howlin' Jaws est un jeune combo parisien qui creuse son sillon depuis quelques années et qui vient de sortir son nouvel EP, Burning House. Solide Rock'n'Roll déguisé en rockab' suave et décontracté. Kool..
The Howlin' Jaws - Three Days
27 août 2018
Le meilleur groupe de Power Pop du monde today, pour deux raisons; la première : Alex Chilton, Alex Chilton et Alex Chilton! La seconde, pour fêter l'ouverture d'un nouveau disquaire indépendant à Arras, qui a choisi comme nom.. Big Star Records! Nos poteaux Olivier et Mélanie se lancent dans l'aventure, avec des vinyls neufs et d'occasion, du CD, des platines haut-de-gamme, et un coin salon de thé en bonus! Et tout ça en plein centre-ville d'Arras, à deux pas de la Petite Place. Ouverture officelle vendredi prochain - Good Luck, Guys!
Big Star - September Gurls
24 août 2018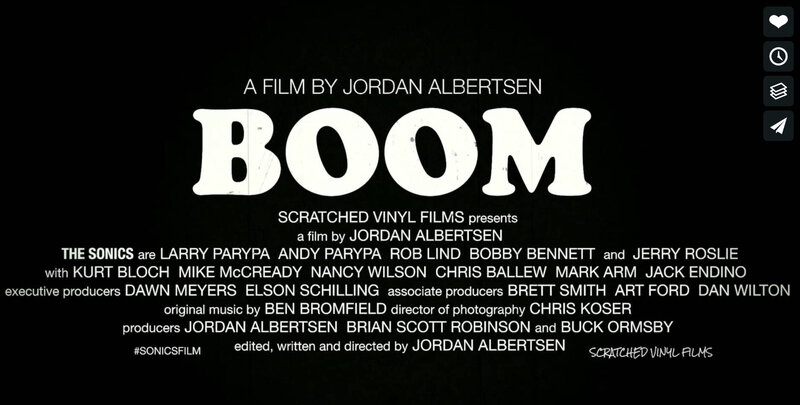 09 août 2018
Et donc, on sort de Stara Fuzina et en arrivant au pont, à l'entrée de Ribcev Laz, on tombe sur le Festival Kanal, qui comme son nom l'indique propose des concerts dans un canal désaffecté transformé en scène de concert en plein air. Et ce soir, c'est carrément un héros national qui monte on stage, Peter Lovsin, chanteur d'un des plus légendaires punkrock bands de derrière le rideau de fer, Pankrti ("The Bastards"), l'un des tous premiers - si ce n'est le premier - groupes punk de Yougoslavie, formé en 1977 à Ljubljana par cinq jeunes avides d'air frais et de sensations fortes. Cool gig, même sans piger un mot de slovène, beaucoup d'émotion dans le public, et un super moment à découvrir le parcours du bonhomme via un échantillon de son répertoire (il a eu une longue et fructueuse carrière après Pankrti, touchant à plein de styles différents), avec quand même un fort parfum de nostalgie joyeuse en fin de gig avec un paquet de titres punks d'excellente tenue - autant d'hymnes nationaux non-officiels - repris à tue-tête par le public venu nombreux. Fuck la barrière de la langue, avec quelques verres d'Union Pivo, on se sentait comme un poisson dans l'eau. Kool Slovenia..
Peter Lovsin @ Festival Kanal, Aug 08th, 2018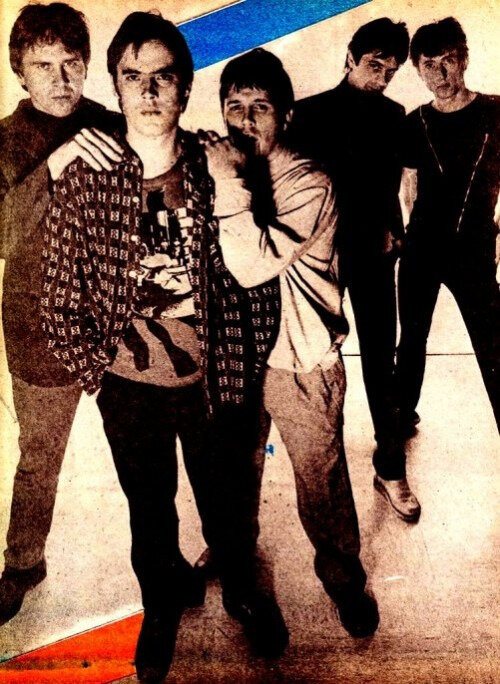 Pankrti - Lublana Je Bulana
Pankrti - Totalna Revolucija
02 août 2018
Plus précisement ce vendredi 3 et surtout ce samedi 4 Août 2018, entre Gand et Bruges ;-)