21 mai 2019
Londres, 1965. The Eyes auraient souhaité avoir le même succès avec ce When The Night Falls, leur tout premier single, que The Who la même année avec leur My Generation, mais le titre écrit par Pete Townshend et produit par Shel Talmy était tout de même d'un autre calibre. Du coup The Eyes se consolèrent un an plus tard avec My Degeneration, piste psychéloufoque fourre-tout issue de leur EP The Arrival Of The Eyes. Join the Teaaaa-set and enjoy..
The Eyes - When The Night Falls
The Eyes - My Degeneration
20 mai 2019
New York, début et milieu des 80's. La vague punk est retombée depuis un moment, la no-wave a fait pshitttt, et musicalement il ne se passe pas grand'chose de nouveau et d'excitant dans la Grosse Pomme; c'est l'une de ses périodes creuses ou tout retombe à plat et où naturellement les rock'n'roll addicts de tous poils et fans absolus de la chose se tournent vers le passé, plus ou moins éloigné et fantasmé. Les Raunch Hands se forment, comme des tas de groupes avant et après eux, poussés par cette envie de jouer un rock'n'roll fun, sauvage, débridé, simple et jouissif, sans aucune prétention carriériste, artistique ou musicale, en puisant à la source, dans le riche patrimoine national gorgé de morceaux de 50's rock'n'roll, de rhythmn'n'blues, de surf music, de garage 60's et de punk des 70's tous plus kool et bandants les uns que les autres.
Oui mais les Raunch Hands sont surtout new-yorkais, et le sulfureux passé pré-Giuliani de leur ville-monde va faire tout autant partie de leurs influences majeures. D'où leur surnom, sûrement, de Kings of Sleaze, tant leurs références au sexe tendance dirty et à toutes les autres dépravations possibles et imaginables (le tout dégoulinant d'alcool cheap à souhait - Thunderbird E.S.Q.!) imprègnent leur rock'n'roll libre, déglingué, testostéroné et mal embouché - aussi rugueux qu'une main calleuse sur un arrière-train rebondi, pour une partie de spanking librement consentie.. Deux exemples avec leur propre Blackjack et une méchante reprise d'un hit surf des sixties, le I live For The Sun des Sunrays. Enjoy
The Raunch Hands - Blackjack
The Raunch Hands - I Live for the Sun
13 mai 2019
The Mystery Lights are back avec un nouvel album, toujours paru sur Wick Rds, le sous-label de Daptone, il y a quelques jours. Psyché-garage rock'n'roll from Brooklyn, NYC, cet état de Too Much Tension est-il le résultat "Trop Dur à Supporter", du Too Many Girls d'il y trois ans? Dunno, mais j'attends avec impatience de pouvoir jeter une oreille à ce nouveau lp. Enjoy.
The Mystery Lights - Too Much Tension
11 mai 2019
John Fred (Gourrier) and The Playboys, trois ans avant son seul hit national. On est donc en 1964, certes, mais cette face-B sonne comme un early-rocker de la décennie précedente, et quel rocker! stompin' one-chord swamp-rock from Baton Rouge, Louisianne, car le samedi matin il faut laysser le bôn temps wouler!!!
06 mai 2019
The Knack, Los Angeles, 1979, la face-B du fameux hit interplanétaire My Sharona. Un single acheté à l'époque et dont les deux faces reviennent encore régulièrement dans ma playlist. Enjoy.
30 avril 2019
Ah oui, j'ai failli oublié de rebloguer ça: si vous n'êtes pas au Roots & Roses demain c'est probablement que vous serez à Arras pour Le Son du Porte-Voix #12! ça tombe bien, y'aura The Anomalys en tête d'affiche!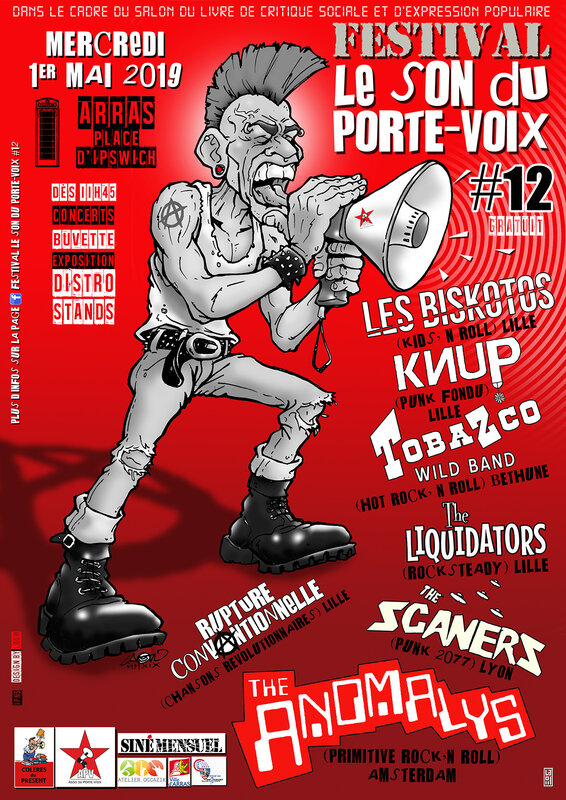 29 avril 2019
Dans quelques heures démarrera la dixième édition du Roots & Roses Festival, ce chouette festival belge orienté Americana, Blues et Rock'n'Roll qu'on suit ici depuis maintenant quelques années. Un festival qui évolue et s'épanouit sans heurts, mais dont l'état d'esprit demeure le même: la qualité plutôt que la quantité, que ce soit côté organisation, bouffe (homemade et locavore) ou programmation, mêlant grosses pointures, jeunes pousses à découvrir et révélations récente.

Black Box Revelation en était une, de révélation, il y dix ans, lorsque le duo flamand se retrouvait à l'affiche de la première mouture du Roots & Roses en 2009, et il semblait donc naturel à Fred Maréchal, le head honcho du festival, de les programmer à nouveau cette année histoire de marquer le coup et de célébrer à la fois l'anniversaire de l'événement annuel Lessinois et le retour en force de ce combo fer de lance de la scène belge et solide référence en Europe. Une ch'tite piqûre de rappel avec leur High On A Wire, daté de 2009 justement, en attendant de prendre la route direction Lessines le Ier mai prochain!
The Black Box Revelation - High On A Wire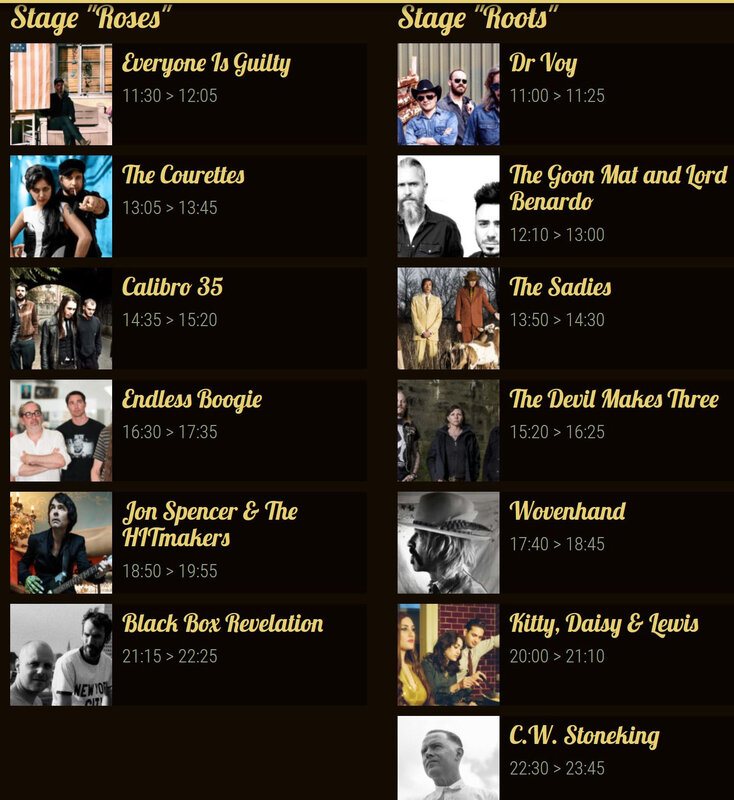 22 avril 2019
From Liège with leur primitive punk blues et un album produit par Jim Diamond, sorti sur Voodoo Rhythm Rds et sobrement intitulé Take Off Your Clothes, voici The Goon Mat et Lord Benardo, le duo belge chargé cette année de reprendre à sa hot sauce l'hymne officiel du festival Roots & Roses! Enjoy it en attendant de pouvoir se désaper et danser nu sous le soleil du fest le plus hot de Belgique (le staff du festival commande toujours une journée chaude et ensoleillée à la météo pour le premier mai, so, no probs).
The Goon Mat & Lord Benardo - Roots & Roses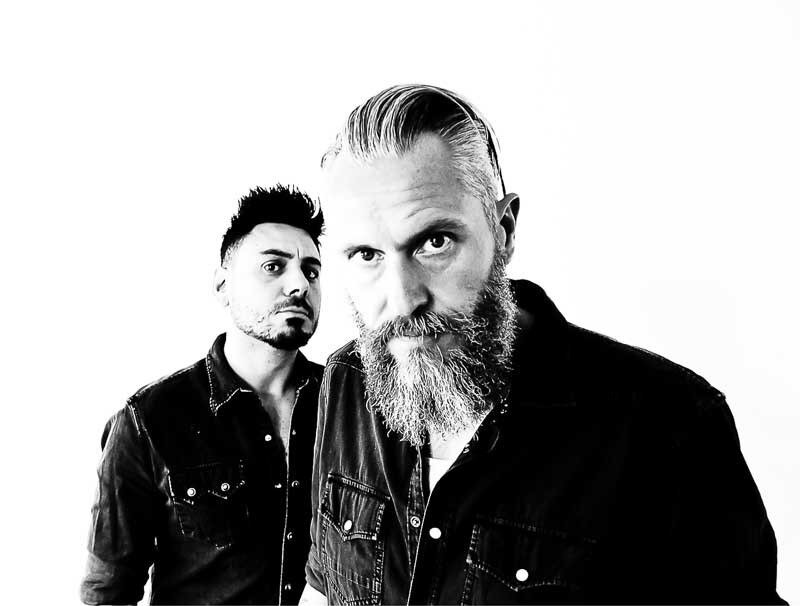 21 avril 2019
Daddy Long Legs au 4AD à Diksmuide hier soir! Un très bon concert de début de tournée "continentale" (après deux premières dates en Angleterre, à Londres et à Brighton, il y a quelques jours), du foot-stompin', hollerin' blues preachin' haute intensité, une floppée de (très bons) nouveaux titres (Winners' Circle, un hit dans mon salon depuis ce matin) issus du tout nouvel opus du trio de Brooklyn, Lowdown Ways, à paraître le 10 mai prochain sur Yep Roc Rds. Et juste avant un beaucoup trop bref rappel et l'obligatoire hymne Motorcycle Madness, réclamé à corps et à cris par le public, une version du feu de dieu, ardente et incantatoire, du Fire & Brimstone de Link Wray.. Ils sillonnent toute l'Europe d'Alicante à Helsinki jusqu'au 10 juin, so don't find yourself on the wrong side of the river and catch 'em live if you can!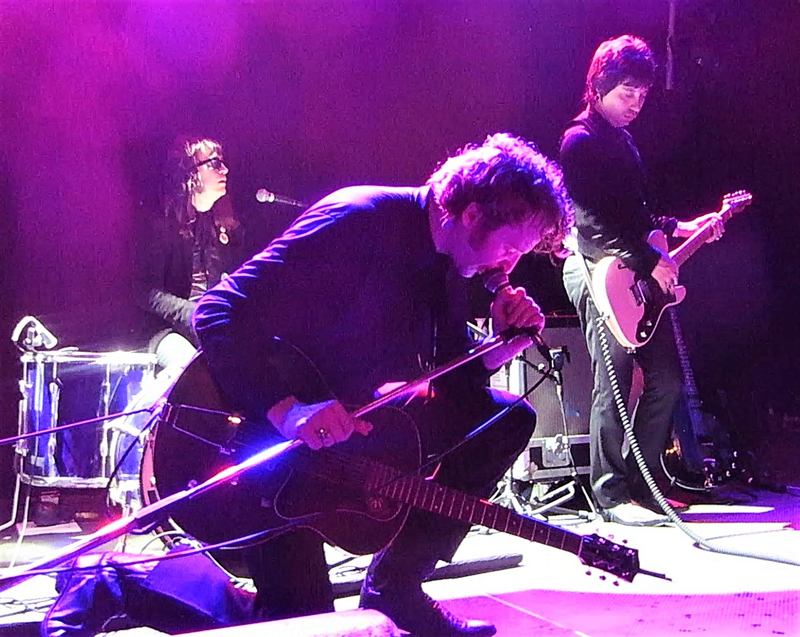 Daddy Long Legs - Bad Neighborhood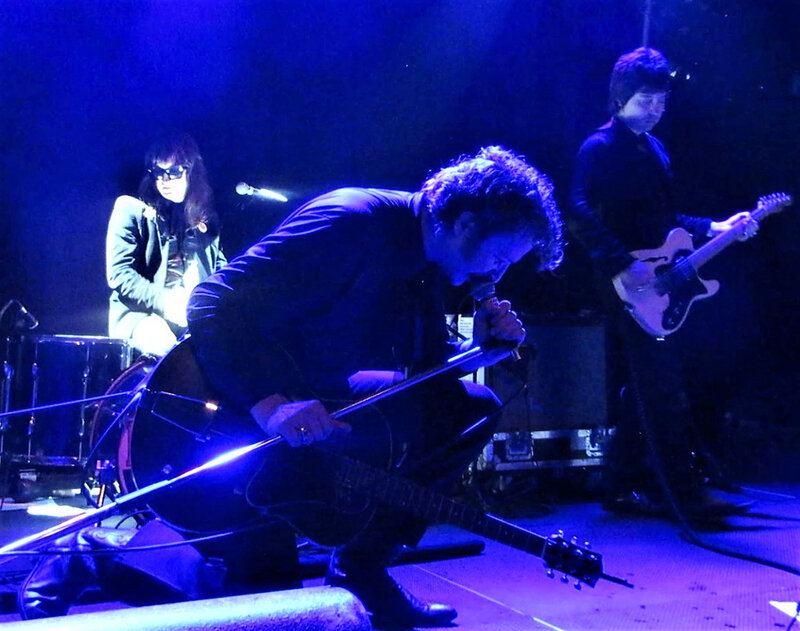 20 avril 2019
Dix ans après Brownsville Station, Cub Koda, musicien, chanteur, journaliste, natif de Detroit et rock'n'roller hardcore bien frappé devant l'éternel avait encore bon pied bon oeil, et le label parisien New Rose ne s'y était pas trompé en lui proposant de sortir ce mini-lp solo en 1983. Let's Get Funky, le titre, sonne aussi jubilatoire qu'un early Flaming Groovies millésimé, et dépoussière les enceintes avec autant d'efficacité aujourd'hui qu'à l'époque! Heeeee-haww!!!
Cub Koda - Let's Get Funky