06 novembre 2018
Tonic, indeed! Deux versions du classique sixties British R&B des Small Faces, la cover bien garage de The Litter, face-B du standard Action Woman de ce kool band de Minneapolis, datée de 1967, et bien sûr l'original bien plombé, impeccable stomper déjà pub-rock avant l'heure, du gang de Steve Marriott , daté de '65 et ici en live sur la télé allemande un an plus tard. Love 'em both.
The Litter - Whatcha Gonna Do About It?
The Small Faces - What'cha Gonna Do About It
03 novembre 2018
La Nouvelle Orléans, 1969. Le fantôme de Marie Laveau hante encore le Quartier Français, et Doctor John vient de sortir son premier album, Gris-Gris.. Sept pistes psyché--jazzy-bluesy hoodoo voodoo fleurant bon le gumbo et les crawfish, et dont la dernière est ce long, lancinant, et doucement halluciné - "Je suis le Grand Zombie.." - I Walk on guilded splinters. Quelques années auparavant, avant de se réincarner en Doctor John le Night Tripper, le jeune Malcolm John Rebennack avait déjà fait ses classes de rock'n'roller en jouant dans les bouges et strip-clubs de la Big Easy, sous le nom de Mac Rebennack, gravant dès la fin des fifties et alors qu'il était à peine majeur quelques titres bien groovy, tel ce real kewl instrumental Storm Warning annonciateurs des orages à venir lors de la décennie suivante.
Mack Rebennack - Storm Warning
Dr. John - I Walk On Guilded Splinters
27 octobre 2018
Il y a trente ans on gueulait "Arras needs geetarz!" dans les micros de Radio PFM, et il semble que le message ait été passé d'une génération à l'autre dans la capitale de l'Artois. White Trash Bang Gang sera en concert à l'Imposture, à Lille, le 16 novembre prochain. Short shorts en jean à frange recommandés (pour les hommes).
White Trash Bang Gang - J'aime ta frange
25 octobre 2018
Un trio qui envoie une power pop nerveuse, accrocheuse et classiquement intemporelle? The Nerves, Baby! Mais aussi Les Concordes, sémillant combo franco-belge from Bruxelles / Toulouse / Marseilles, auteur d'un très bon debut-lp (Carrément Peut-être, sorti début mars) tout à fait à la hauteur de ses modèles, et qui sera en concert ce samedi soir au DIY Café à Lille. Some real kool clean fun for a Saturday nite, ain't it?
Les Concordes - The kid's growin' in me
22 octobre 2018
Seasick Steve a déjà vécu plusieurs vies riches en rebondissements: hobo / tramp / bum de sa Californie natale au Tennessee, busker (musicien de rue) à Paris, bricoleur de guitares et de diddley bows improbables, storyteller goguenard un peu partout, puis star des médias britanniques, il a aussi depuis 2006 pondu une huitaine d'albums tout à fait dignes d'intérêt, swamp trash back-to-the-roots rock'n'roll blues, extra special quality. Love that guy.
Actuellement en tournée en Europe pour la promo de Can U Cook?, son nouvel effort, avec un passage à Bruxelles le 23 novembre prochain, au Cirque Royal.
Seasick Steve - Down On The Farm
Sea Sick Steve - Diddley Bo
20 octobre 2018
Yo! C'est le weekend et on a commencé très fort ce vendredi soir à Lessines avec le glam punk rock'n'roll couillu poilu pailleté, straight out of Wallifornia, de Romano Nervoso, nos héros italiano-belges de La Louvière actuellement en pleine promo de leur nouvel et excellent album, le joliment intitulé I don't trust anybody who doesn't like rock'n'roll, une kool collection de toons impeccablement addictives, à la croisée des chemins du glam 70's le plus fun, du meilleur punkrock de la même décennie, et des soundtracks spaghetti western des 60's pour la touche transalpine (en fait je viens de taper "translapine", ça doit être un lapsus du doigt inspiré par le sex appeal démoniaque et le côté "je fuck tout ce qui bouge sans lâcher mon micro" du frontman Giacomo Panarisi..). American Dream (superbe bombinette au refrain aussi immédiatement addictif qu'un combo Prosecco / Lasagna Di Funghi) et Meet the 300 Sicilians (émouvant hommage ennio-morriconesque à tous ces ritals immigrés qui sont venus bosser dans le nord de l'Europe au siècle dernier) sont déjà des hits internationaux dans mon salon, et le reste du lp est bien parti pour s'incruster sur la platine et dans l'auto-radio. Hey, au fait les parisiens!, ils seront au Gibus à la soirée Glamarama le samedi 17 novembre prochain! Be There or Va Fan Culo!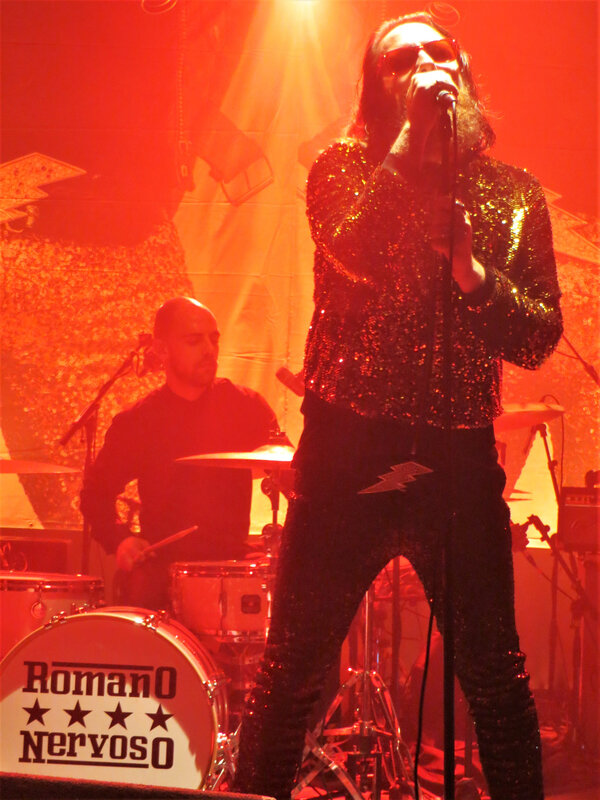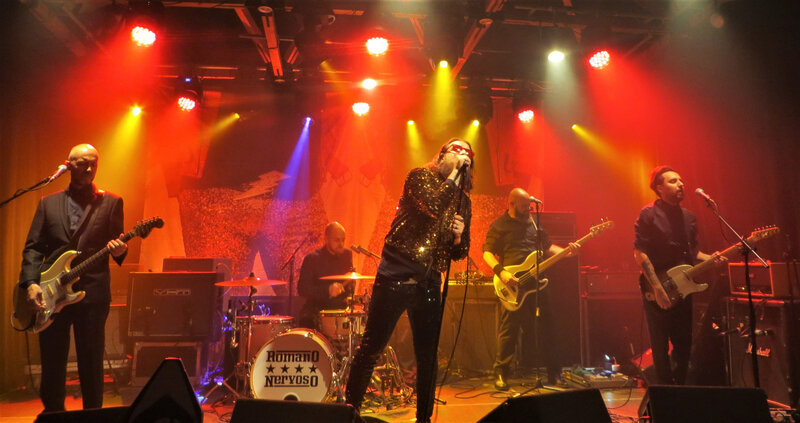 Romano Nervoso - Superstar + Blues is the Teacher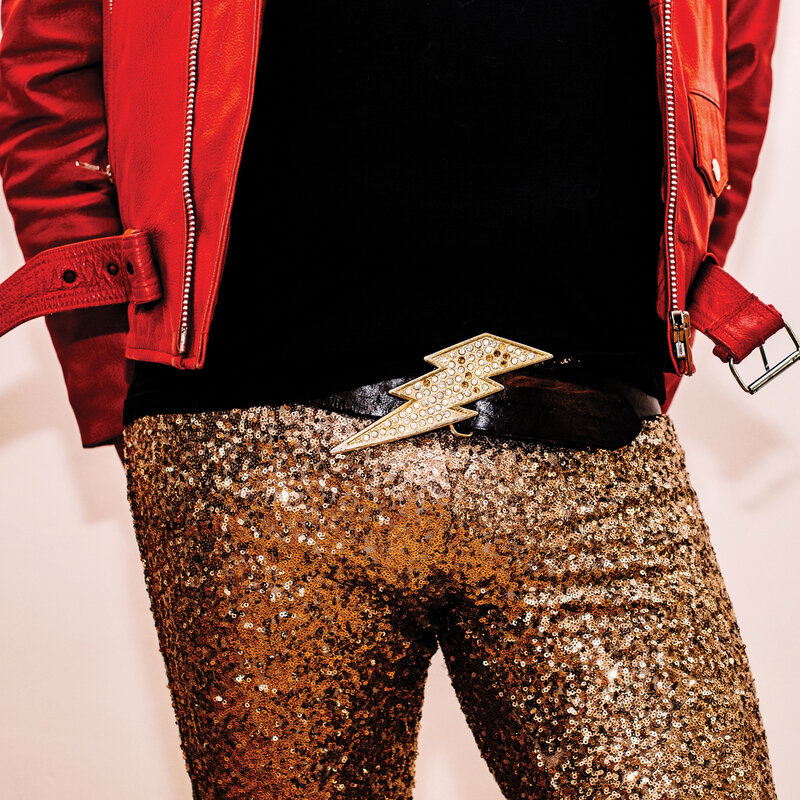 17 octobre 2018
En 1986, le premier album des Johnnys, Highlights of a Dangerous Life, paru en France sur Closer Rds, tournait au moins autant sur ma platine - et revenait en playlist dans l'émission - que, au hasard, les premiers lps des Hoodoo Gurus. J'avais craqué sur l'univers fun et country punk parodique du combo monté par l'ex-Hoodoo Rodney "Roddy" Radalj à Sydney en '82, et ce Injun Joe (tout comme Rebel Yell, sa super face-B inédite disponible sur le single paru quelques mois auparavant) tient encore parfaitement la route 35 ans plus tard. Enjoy the ride.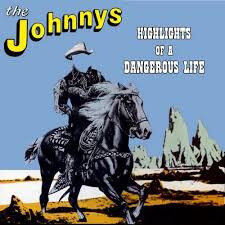 Une pensée au passage pour Spencer P. Jones, le chanteur guitariste du groupe et pilier émérite de toute la scène rock'n'roll australienne (The Beasts of Bourbon,..) des 80's et des 90's (plus une floppée d'albums solos jusqu'à récemment), disparu à l'âge de 61 ans il y a quelques semaines, RIP, Lone Rider.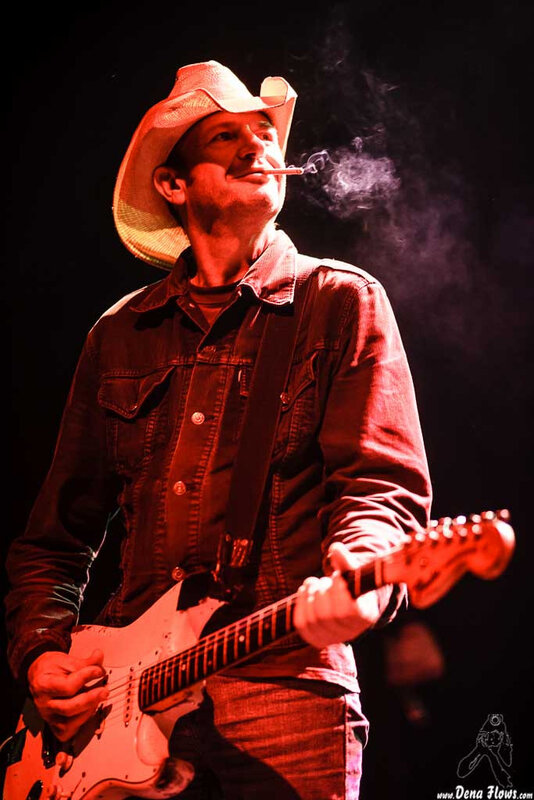 16 octobre 2018
Nine Pound Hammer hier, Nashville Pussy today, Blaine Cartwright toujours, avec Corey et Ruyter en machines à orgasme white trash sleaze hard rock speed punk à donf'.. et la pochette du single glorieusement repompée sur l'affiche - Babette Bardot forever! - de Mondo Topless, un Russ Meyer de 1966.. What's not to enjoy?
Nashville Pussy - Go Motherfucker Go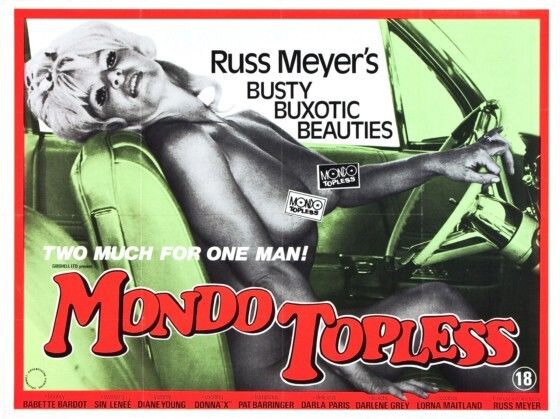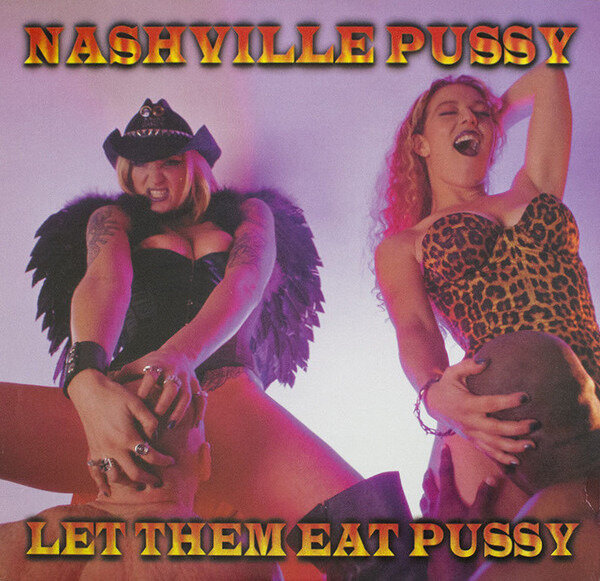 15 octobre 2018
La Classe.
What Gives, Non-stop Girls, Do The Pop, Descent Into The Maelstrom, Man With the Golden Helmet.. le frisson. Le Not To Touch The Earth des Doors. More Fun et les influences surf qui remontent à la surface. le final incandescent avec les incontournables.. New Race, Aloha Steve and Danno, le TV Eyes des Stooges.
Messieurs.. Bravo.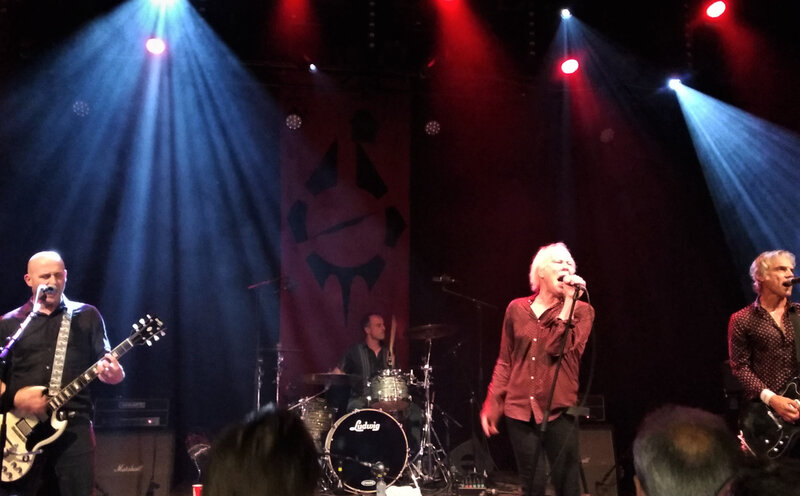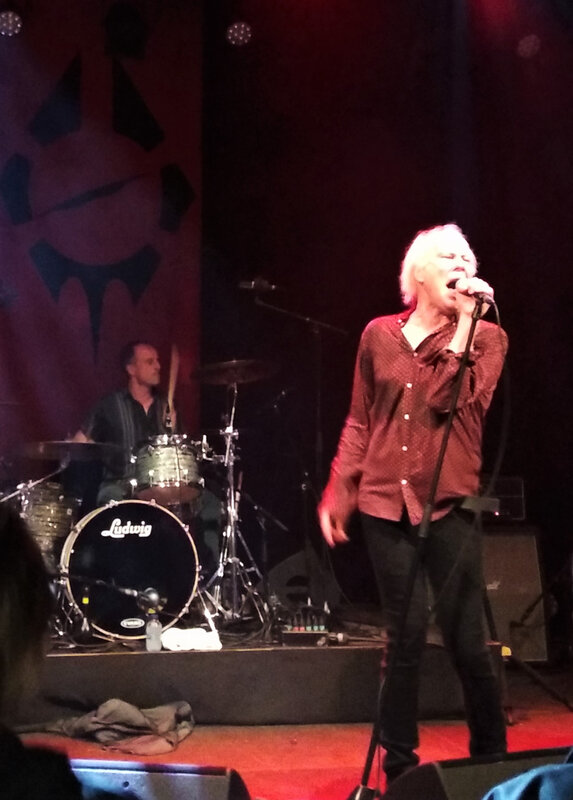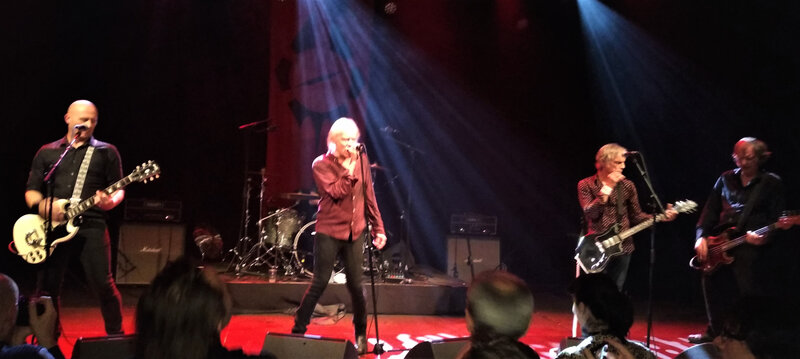 Pas d'APN sur moi hier soir, merci à ma Chérie pour les photos au smartphone!
12 octobre 2018
Hey, Hey, Hey, thanks gawd it's Friday, et j'ai déjà noté sur mes tablettes le rendez-vous de vendredi prochain à Lessines, au C.C.R. Magritte, ladies & germs, get ready pour une bonne dose de rock'n'roll avec The Sore Losers (à découvrir, connaît pas encore) et Romano Nervoso, (le combo glam-belge le plus italiano-spaghetti de La Louvière Rawk City)- be there or be ailleurs, mais c'est moins cool!
Romano Nervoso - Meet the 300 Sicilians
The Sore Losers - Beyond Repair