23 mars 2019
RIP Zephire André Williams, Black Godfather & Sugahdaddee de toute la scène blues punk de ces vingt dernières années ET progéniteur, depuis les fifties et les sex-teaz, du R&B salace et libidineux le plus jouissif, ET co-auteur du killer hit Shake A Tail Feather propulsé au sommet par Ike & Tina Turner! On est pas prêt d'oublier tes costards flamboyants et ta bonhommie chaleureuse, man!
Andre Williams - Agile Mobile and Hostile
Andre Williams - Jail Bait
Andre Williams - Lookin' Down At You, Lookin' Up At Me
Andre Williams - Sweet Little Pussycat
18 mars 2019
Dick Dale, en 1993, avec Nitro, la piste qui ouvre son album solo Tribal Thunder. Enjoy.
17 mars 2019
The King of the Surf Guitar.
A hot rod, a chopper, a surfboard, a soulmate, the sound of Dick Dale, and the endless summer..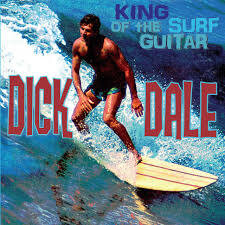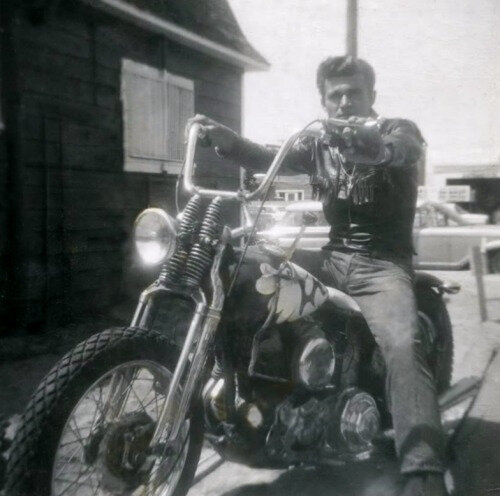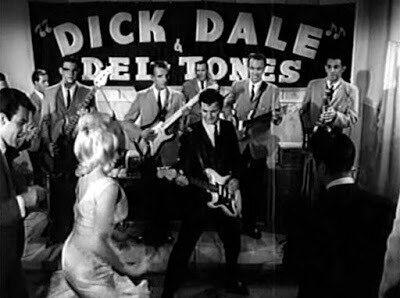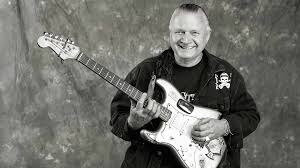 16 mars 2019
j'ai découvert ce Pretty Please via la killer cover de Redd Kross sur leur album de 1996, Show World. Le gang des frangins McDonald l'avait repris des Dickies (autre grand groupe oublié - on en reparle bientôt). The Dickies avaient légèrement modifié le titre et en avait pondu une version speedo-ramonesque tout à fait réjouissante en '83, sur leur Stukas Over Disneyland le bien-nommé. l'original signé The Quick (Los Angeles, 1974-1978, un album est une poignée de singles et EP's) datant quant à lui de 1978, est depuis devenu une classique power-pop incontournable - surtout le samedi matin pour démarrer le weekend. Enjoy.
The Quick - Pretty Please
The Dickies - Pretty Please Me
Redd Kross - Pretty Please Me
12 mars 2019
Des fois, j'aime bien me promener dans le noir, en pleine nuit, un grand couteau de boucher à la main, de la cuisine à la chambre, en écoutant le Night of the Sadist / Night of the Phantom de Larry & The Blue Notes, ou des covers bien senties de ce classique Back From The Grave garage-punker psychokiller paru en en 1965, face B de l'un des quatre singles enregistrés par ce combo de Fort Worth, Texas.
Des fois, je massacre une tartine et un bout de filet mignon, et après je retourne me coucher.
Et je dors.
Bien.
Larry & The Blue Notes - Night Of The Sadist
Larry & Blue Notes - Night Of The Phantom
Zuma - Night of The Sadist
The Nazis From Mars - Night Of The Phantom
09 mars 2019
La piste à se mettre en boucle quand c'est le weekend mais que le temps est pourri, qu'il fait froid, qu'on est crevé et qu'on a le moral dans les boots.. Ce classique pop-garage-rocker qui-aurait-du-être-un-hit à l'époque fut signé par The Choir, from Cleveland, Ohio, en 1966, est fait encore aujourd'hui toujours bien la paire garage-météorologique avec le I'm in Pittsburg (And it's raining) de The Outcasts, paru la même année. La version d'un autre natif de Cleveland, Stiv Bators, sortie en 1979, est pas mal non plus. Enjoy.
The Choir - It's Cold Outside
Stiv Bators - It's Cold Outside
06 mars 2019
Ahhh, Jonathan Richman et son Road Runner..
«We got the A.M.
We got the powah
We got the magic..»
La chanson parfaite pour fantasmer cette tradition si typiquement nord-américaine du cruising, la ballade sans fin, sans but, juste pour le plaisir d'avaler les miles calé derrière le cerceau de la caisse ou riding shotgun à côté de son pote (John Felice?), au son du rumble du gros V8 qui se marie si bien avec les tunes rock'r'roll qui sortent de la radio A.M. ou du lecteur de cartouches 8-pistes..
Jonathan Richman & The Modern Lovers - Road Runner
Je vois bien le jeune Jonathan, à peine 20 ans au début des 70's, laisser son imagination fertile et sa candeur intacte créer, à partir de toutes les pièces qui hantent son univers enfantin et décalé, ce titre emblématique, hymne à la beauté industrieuse, urbaine et suburbaine de la Nouvelle Angleterre, future référence pour les punks à venir des deux côtés de l'atlantique, et déclaration d'amour éternelle à la joyride automobile dans sa forme la plus kewl.
Bo Diddley, l'un de ces pionniers des 50's et héros du rock'n'roll que Jonathan vénère tant, ne doit jamais être bien loin, avec son propre Road Runner, pas plus que le fameux cartoon du génial Chuck Jones, lancé par la Warner Bros. dans sa série Looney Tunes et narrant les désopilantes et ultra-violentes-pour-rire courses-poursuites sans fin entre ce malheureux Wile E .Coyote et cet intrépide Geococcyx Californianus, le Grand Géocoucou communément appelé Road Runner aux USA et rebaptisé Bip Bip pour la télé française.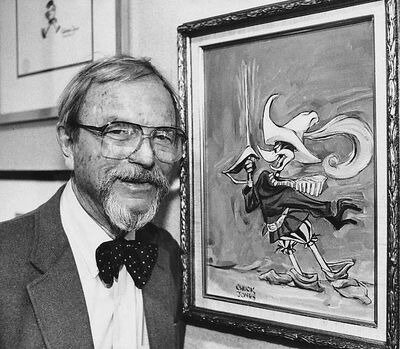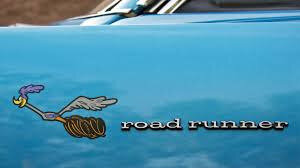 Et ça ne m'étonnerait pas du tout que J.R. ait aussi tilté en croisant dans une rue de Boston l'un de ses petits monstres de puissance débridée commercialisés par la marque Plymouth à partir de 1968, en pleine «guerre des muscle-cars», cette lutte à couteaux tirés entre les big threes à base de coupés ultra-sportifs construits autour de caisses assez légères dans lesquelles Ford, GM et la Chrysler Corp droppaient leurs moteurs les plus puissants, histoire de fournir à la jeunesse américaine et aux motorheads de tous poils de quoi faire fumer les pneus et gagner le grand prix des feux rouges du samedi soir..
'69 Plymouth Roadrunner & Barracuda Commercial
'70 Plymouth Roadrunner Commercial
Avec le trait de génie en plus du côté de chez Plymouth: l'achat pour 50000 dollars des droits à l'image du cartoon suscité, et l'utilisation sans vergogne de ces deux personnages aux quatre coins de la carrosserie de ce modèle déjà bien hip d'origine.
En tout cas, c'est l'histoire que j'aime bien me raconter, à chaque fois que j'écoute Road Runner (Once), Road Runner (Twice)..
Beep Beep!
Jonathan Richman & The Modern Lovers - Roadrunner. (Twice)
05 mars 2019
Lorrie Collins n'était pas "que" la moitié la plus sage du duo rockabilly The Collins Kids à la fin des 60's, elle était également une véritable pionnière et rock'n'roll woman, à l'instar de Wanda Jackson, pour ne citer que cette référence incontournable. La preuve avec ce Mercy ultra-percutant, écrit par la miss en 1958.
04 mars 2019
From Barcelona Rawk City, The Lizards, un powah trio qui dézingue, rock'n'roll hi-energy, mélodies qui s'incrustent en un clin d'oeil et refrains à reprendre à tue-tête sous la douche ou au volant, remember The Donnas et les Runaways, Hon'? Si la réponse est yeah, tu risques de craquer pour Carla est son gang, à l'écoute de ce troisième album, Inside Your Head, fraîchement paru sur le label bordelais Adrenalin Fix.. Et je pressens que leur Rockers Hate The Summer, pure perle pop punk qui fleure bon le vécu et la sueur animale sans déo, va vite devenir un hit cet été entre Gierle, Rennes et Toulouse..
The Lizards - Everybody Sucks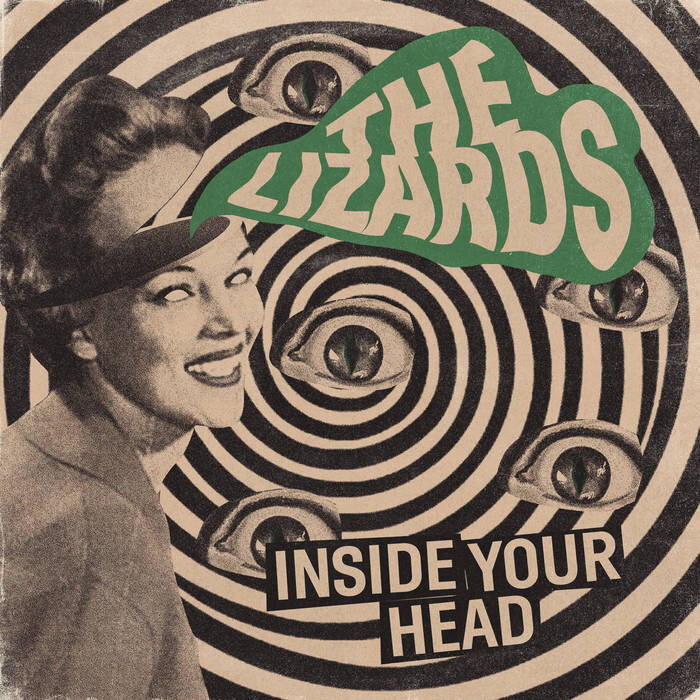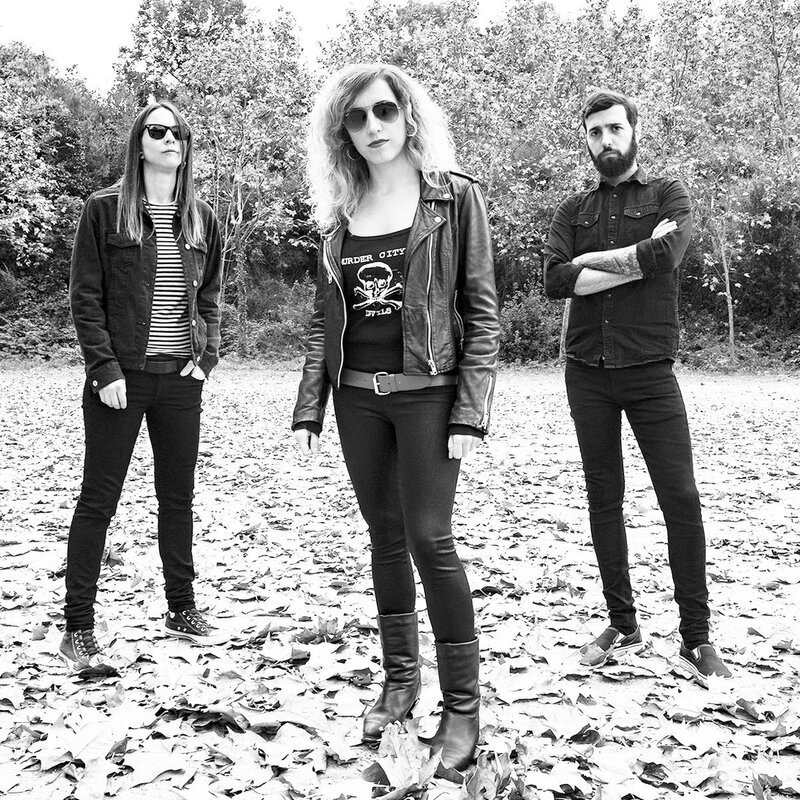 02 mars 2019
Trente ans que ça dure, et c'est pas prêt de s'arrêter.. Il y a deux mois, le Pit's, le plus célèbre shittiest r'nr' bar in Belgium et notre "CBGB's à nous", célébrait son anniversaire, et rien de tel que ce Drinkin' at the Pit's du primitive rock'n'roll punkrock power trio d'Amsterdam, The Anomalys, pour démarrer le weekend avec un big fuckin' grin d'une oreille à l'autre! Le gig a eu lieu hier soir et on ne pouvait pas y aller, mais ça ne nous empêche pas de repenser à tous les bons moments qu'on a passés au n°1 de la Sint-Rochuslaan à Courtrai! Long Live The Pit's!!
The Anomalys - Drinkin' at The Pit's