15 janvier 2019
High Energy Power Trio from San Diego, The Schizophonics ont sorti leur second album, Land Of The Living, sur S.F.T.R.I. il y a quelques mois, et débarqueront à l'Aéronef le mardi 19 Mars prochain. Très bonne rép' en live, et l'album est plutôt pas mal! On attend ça avec impatience..
En attendant, let's psych-out avec un extrait de leur autre sortie de 2017, le mini-lp Ooga Booga (Boogaloo-woooo!), tout aussi recommendable!
The Schizophonics - Rat Trap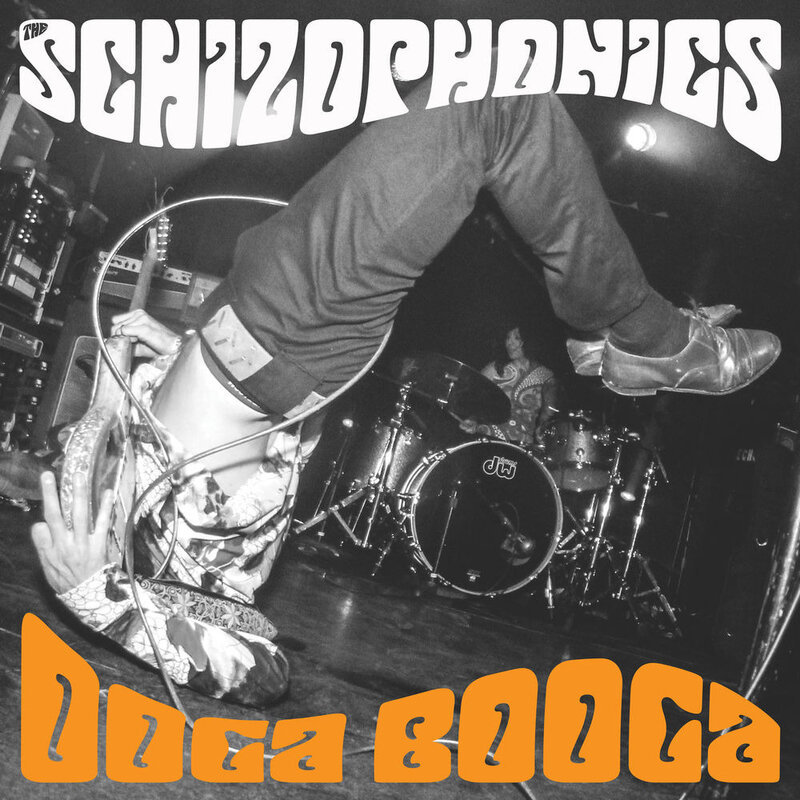 14 janvier 2019
La danse du sabre d'Aram Khatchatourian avait tout pour devenir un standard de la surf music vingt ans après sa création, et nombre de combos surf se sont emparés de la pièce classique aux quatre coins de la planète et jusqu'en Belgique, déjà très "wallifornienne", au début des sixties. Chouette version que celle des Jokers, from Anvers en 1965.
12 janvier 2019
The Fadeaways. 2016. Japanese Garage Punk. Yeah. Kool.
'Nuff Said.
Enjoy.
The Fadeaways - That Girl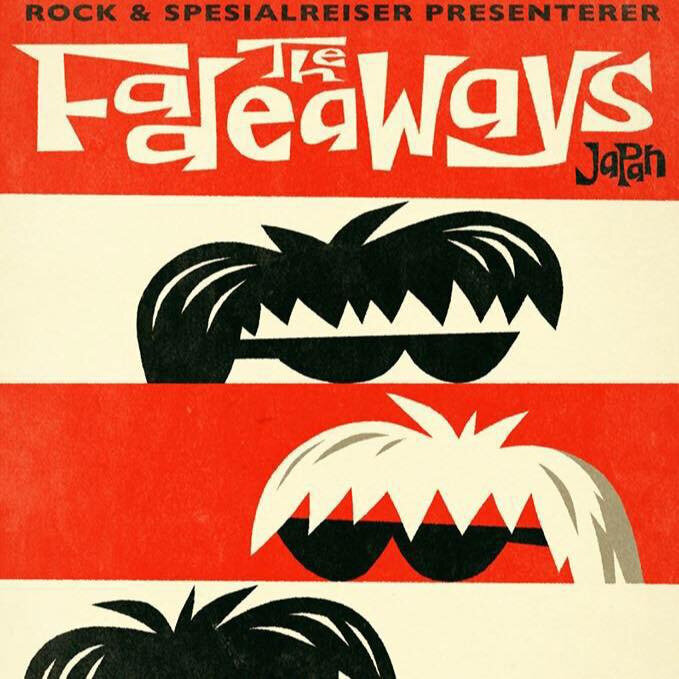 07 janvier 2019
Un petit moment de grâce today.. Un titre fabuleux, Everybody Moves, reprise d'un groupe scandaleusement méconnu, Died Pretty, par Courtney Barnett, la jeune garde oz rock qui continue de monter, associée à The Man himself, Le Dave Faulkner et sa voix intacte après toutes ces années au service du rock'nroll. Un duo pour l'émission de télé australienne RockWiz datant de 2013, qui n'est jamais très loin dans mes playlists. Enjoy.
Courtney Barnett & Dave Faulkner - Everybody moves - RocKwiz duet
05 janvier 2019
Bon, la soirée est pourrie, le DJ craint, la bouffe est infâme, y'a rien à boire, et les autres vous snobent.. Pas grave, virez l'incapable en charge des playlists, dégainez votre usb-key, et balancez ce fabuleux single des Slickee Boys! Avantages immédiats: vous faites le vide sur la piste, ça vous laisse toute la place pour danser le Watusi comme un sauvage, et en plus vous exprimez clairement votre opinion sur la soirée en question..
Un des trucs les plus féroces et drôles jamais enregistrés par ce combo mythique dans l'underground de Washington D.C., This Party Sucks était sorti sur New Rose Records en 1988.
The Slickee Boys - This Party Sucks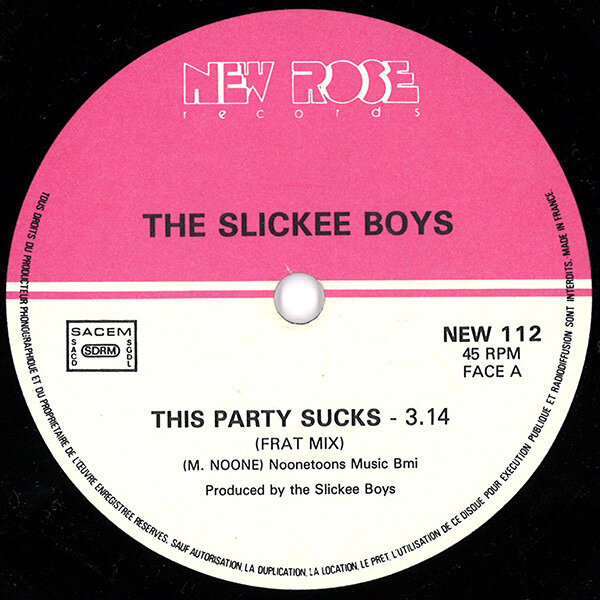 03 janvier 2019
Ottimo!
31 décembre 2018
Solid Rock'n'Roll with quality songwriting and a sense of humour, c'est le programme pour ce matin avec Ike Reilly et deux extraits de sa disco, Good Work (If You Can Get It), issu de Hard Luck Stories (2009) et Commie Drives a Nova (ah ce titre!) tiré de Salesmen and Racists (2001). Son dernier album en date, Crooked Love, a paru il y a quelques mois. Bonne Année, Camarades.
Ike Reilly - Good Work (If You Can Get It)
Ike Reilly Assassination - Commie Drives A Nova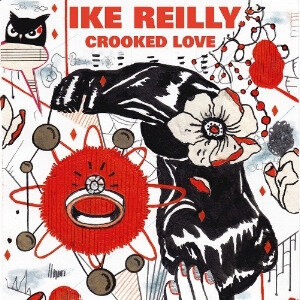 25 décembre 2018
Avec le coollissime Gaspard Royand, et son toujours aussi indispensable album de Noël paru l'année dernière (Wishing You A Merry Christmas), puis la sublime Sharon Jones entourée de ses suavissimes Dap-Kings, en 2015, pour It's A Holiday Soul Party, et enfin Bing Crosby & The Andrew Sisters, pour la touche vintage exotica et néanmoins hawaïenne, Mele Kalikimaka, paru en LP en 1955. Enjoy!
Gaspard Royant - (C'mon Baby) It's Christmas Time!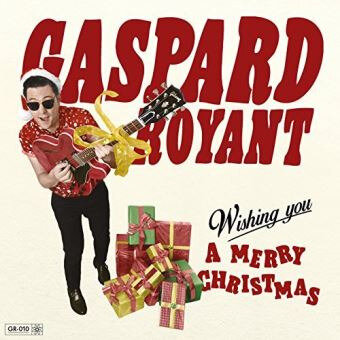 Sharon Jones & the Dap-Kings - White Christmas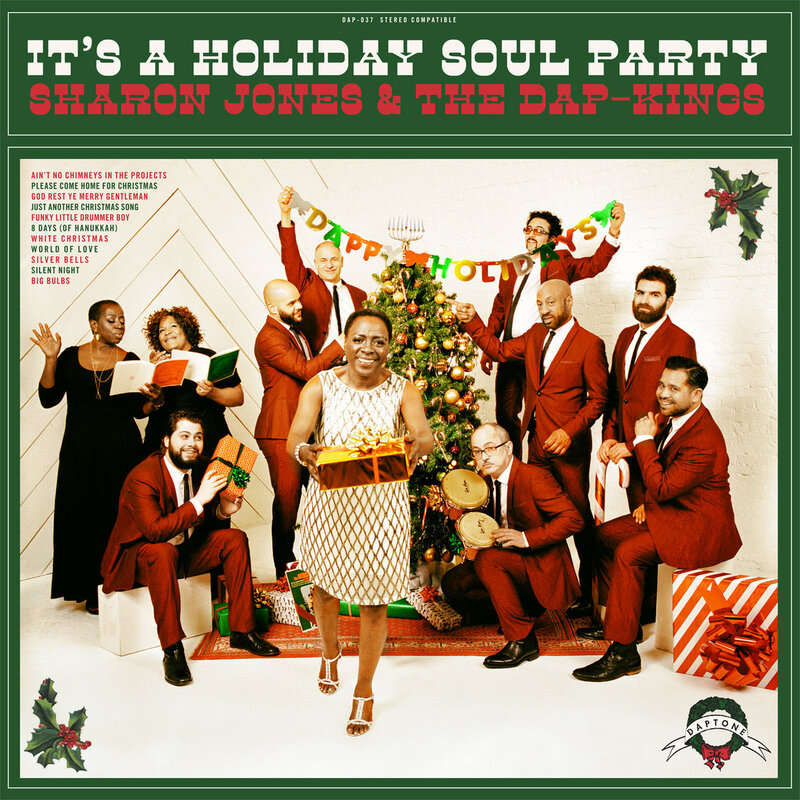 Bing Crosby And The Andrews Sisters - Mele Kalikimaka (Merry Christmas)
24 décembre 2018
Quelle bonne idée que de détourner les codes du genre pour enregistrer un album de Noël à la fois cool et rock'n'roll! Le toujours impeccable JD McPherson ne s'y est pas trompé, avec cette chouette collection de tunes à l'esprit "bad boy" tout à fait réjouissant, qui dézingue les clichés tout en jouant à fond la carte du vintage de luxe, classieux mais vigoureux. Va revenir sur la platine plus souvent qu'à son tour, ce Socks, moijvouldi..
JD McPherson - Hey Skinny Santa!
JD McPherson - Socks (Live at The Current)
JD McPherson - Santa's Got A Mean Machine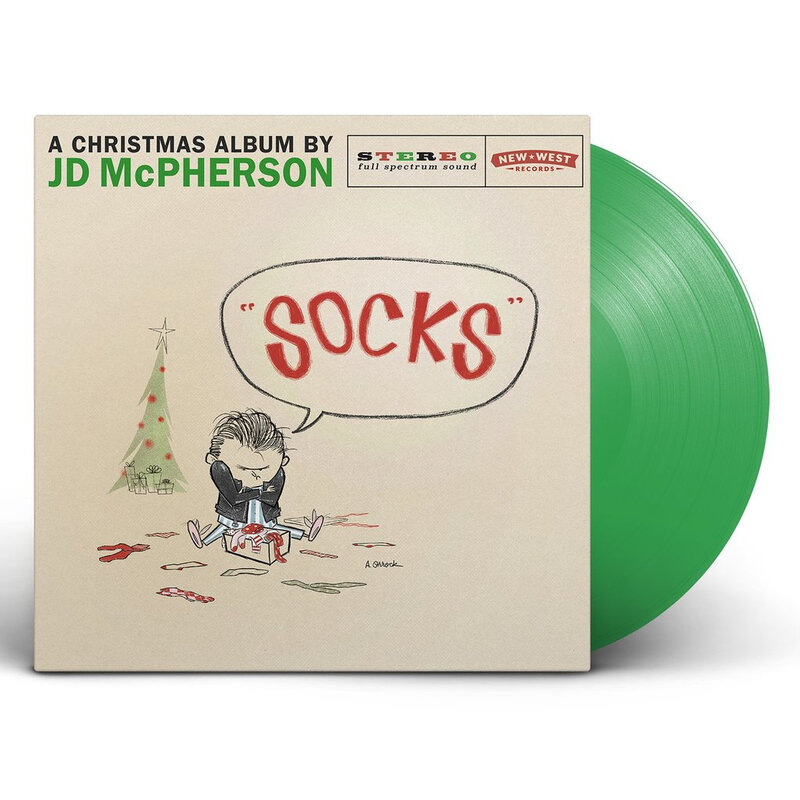 18 décembre 2018
Wilko Johnson, l'homme qui transforme les Telecasters en Spitfires de la RAF, et ses Solid Senders, avec leur dernier single paru en 1981. En bonus, la version originale de 1959 par Johnny Otis, plus un autre killer cover signée par les Spellbinders en 1965 sur leur seul et unique single. Enjoy.
Wilko Johnson's Solid Senders - Casting My Spell On You
Johnny Otis - Castin' My Spell
The Spellbinders - Casting my Spell