14 janvier 2020
The Unknowns.. Déjà eu l'occasion de dire ici à quel point je chérissais ce groupe, mais une petite discussion sur les réseaux sociaux ce weekend autour de ce mythique concert lillois du 18 octobre 1990 à l'ancien Aéronef (rue Colson) m'a fait illico replonger dans la savoureuse potion rock'n'roll concoctée à l'époque par Bruce Joyner, Mark Neill, David Doyle et Steve Bidrowski (remplacé par Craig Packham lors de cette tournée). Du coup je réécoute en boucle l'enregistrement intégral de ce gig réalisé par RCV 99fm, la rock radio locale, et je me dis que ça vaut la peine de re-partager ce petit bijou avec vous.. Enjoy.
The Unknowns - The Streets
Bruce Joyner & the Unknowns Live in Lille ( L'Aeronef ) - October 18 th 1990)
16 novembre 2019
A la fin des fifties, Alvin Wayne Casey n'a pas encore formé son propre Combo, mais il a déjà entamé une fructueuse carrière professionnelle en bossant avec des pointures comme Duane Eddy et Lee Hazlewood. Futur recherché et renommé sessionman, Al Casey enregistra bien sûr certains hits dans le registre instro-surf (dont le killer - et déjà hommage à un genre à part entière - Surfin' Hootenanny, dans lequel il cite Eddy, Dick Dale et The Ventures), mais sa période pure rockab' est également tout à fait digne d'intérêt - témoin ce supra-kewl et swinguant Willa Mae, signé Casey-Hazlewood, et daté de 1957. Enjoy.
09 novembre 2019
Novembre 1957. Max Lipscomb, jeune guitariste de 18 ans originaire de Dallas, Texas, rejoint les Blue Caps de Gene Vincent, qui vient il y un peu plus d'un an, à l'été '56, de changer la face du monde libre avec le hit international et instant classic Be-Bo-A-Lula. Deux ans plus tard, sous le pseudonyme de Scotty McKay, il enregistre deux fabuleux singles de pure feral rockabilly, Midnight Cryin' Time puis Evenin' Time, dont la face-B, l'explosif Rollin' Dynamite, suinte autant la nitro que, au hasard, le Fujiyama Mama de Wanda Jackson! Enjoy the Boom.
Scotty McKay - Rollin' Dynamite
15 octobre 2019
1956, Memphis, Sun Studios. Macy "Skip" Skipper, originaire de Saint Louis, enregistre quelques démos, dont ce pétillant Bop Pills, pour Sam Phillips, mais aucun disque ne résultera de ces sessions. 33 ans plus tard, les Cramps livrent leur version voodoobilly de cette obscure pépite aux masses de fans avides et autres teenage werewolves en mal de pilules du bonheur.. Stay Siiiiick!
12 octobre 2019
Un kewl classic swingin' rock'n'roller pour débuter le weekend avec le Linda Lu de Ray Sharpe, chanteur guitariste texan originaire de Fort Worth qui décrocha la timbale dès son second single, ce même titre enregistré en 1959 sous la houlette de Lee Hazlewood, avec, excusez du peu, Duane Eddy et Al Casey aux guitares! Luv that stuff..
25 août 2019
Des classiques, des hot-rods sauvages, des kustoms avec un "k", des muscle-cars bien badass, des boulevards cruisers immaculés, de la chaleur, du soleil et du Rat Fink - et Didier Wampa en invité pour les vingt ans des Hot Chickens! C'était Béthune Rétro ce weekend..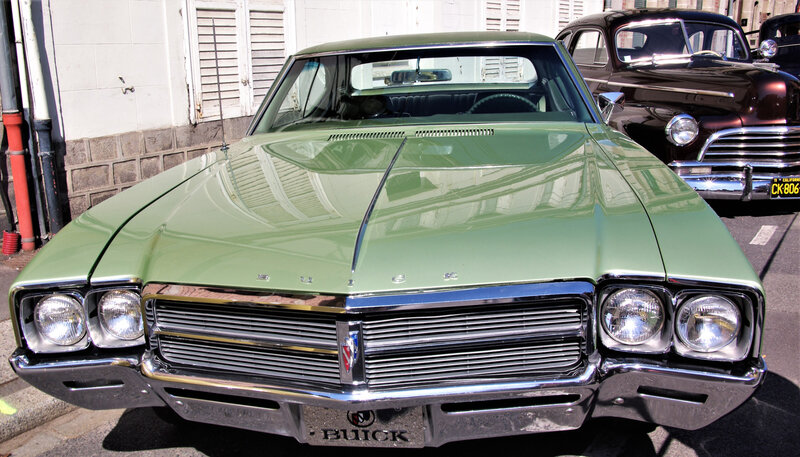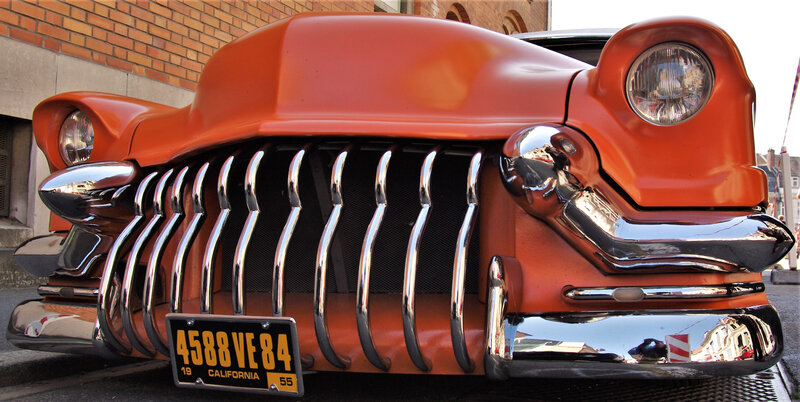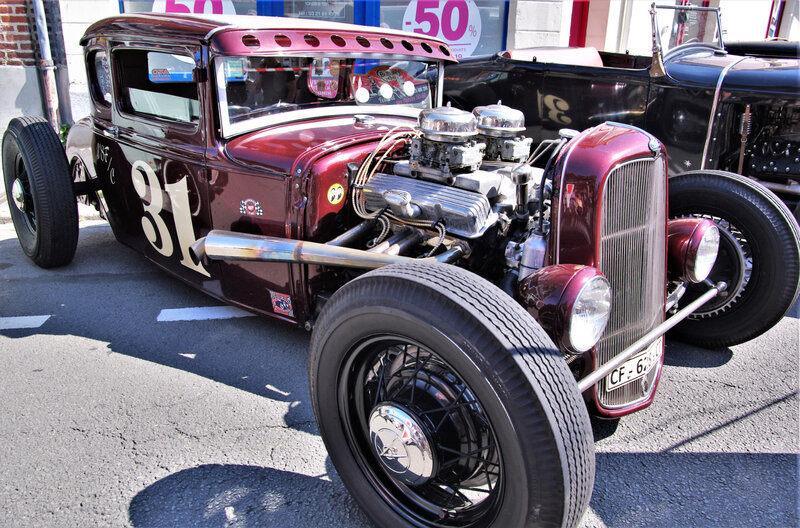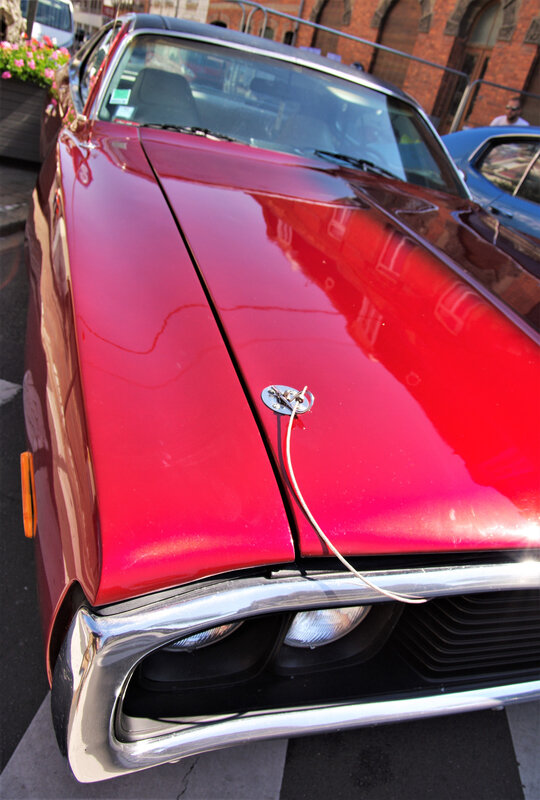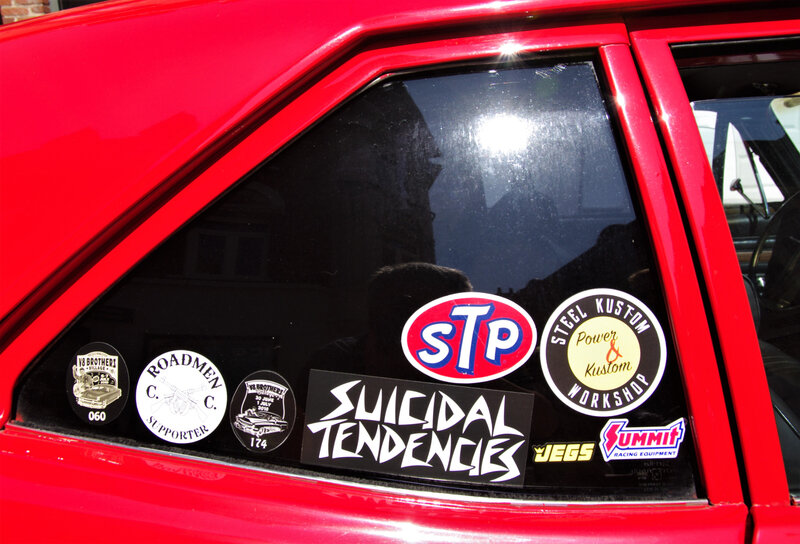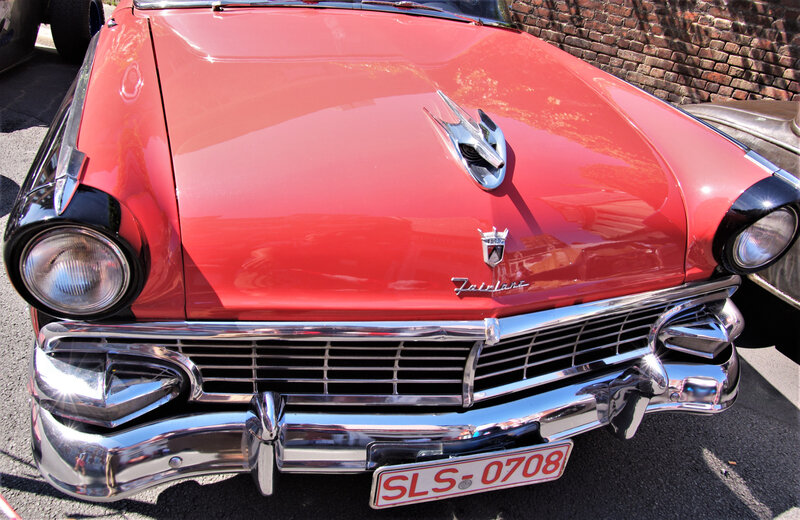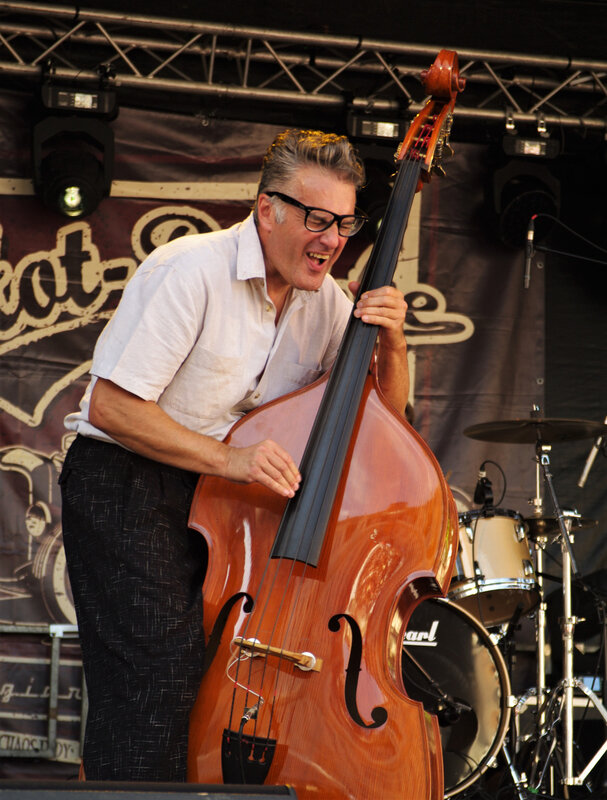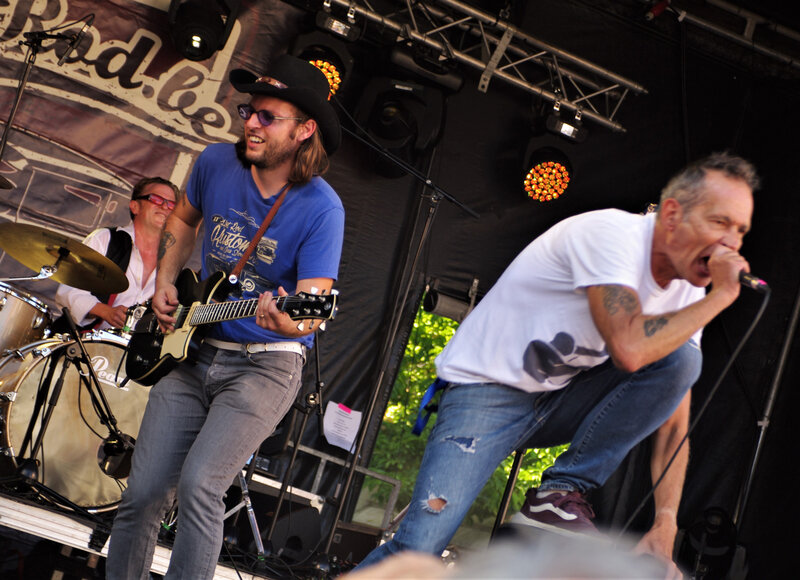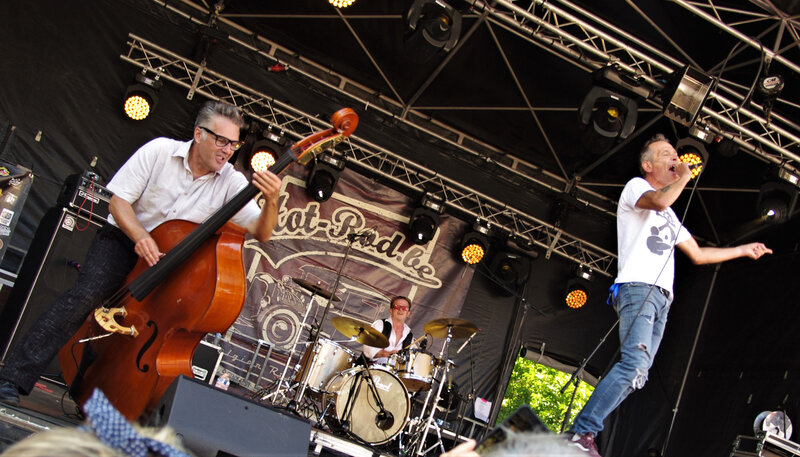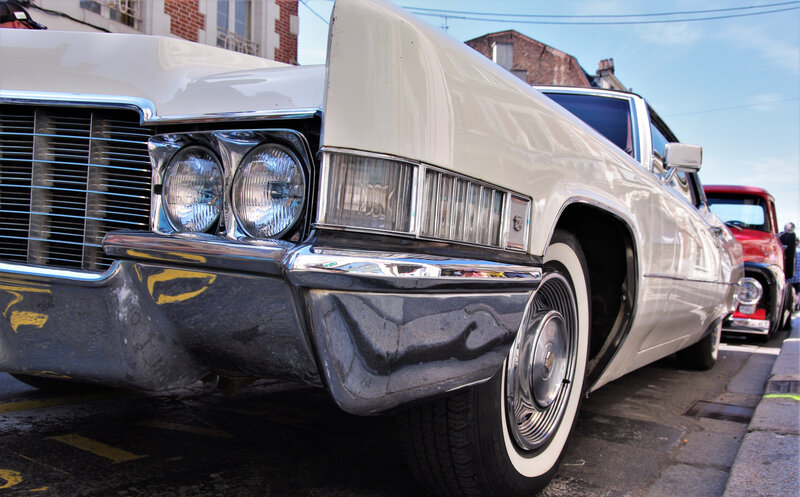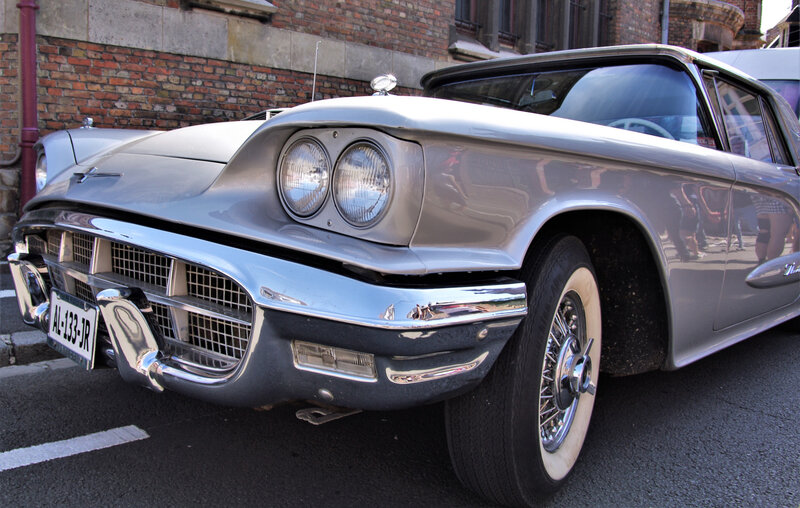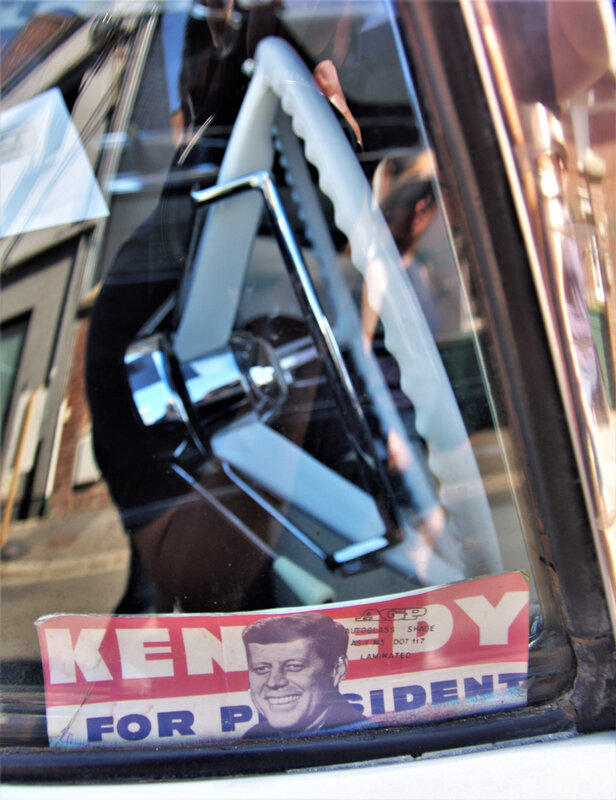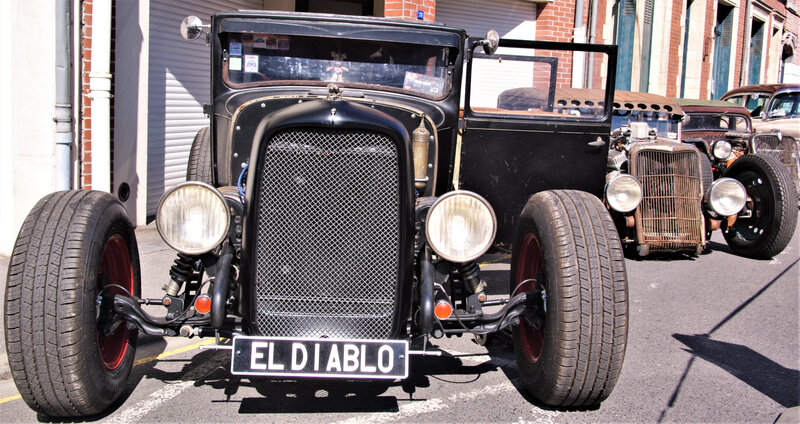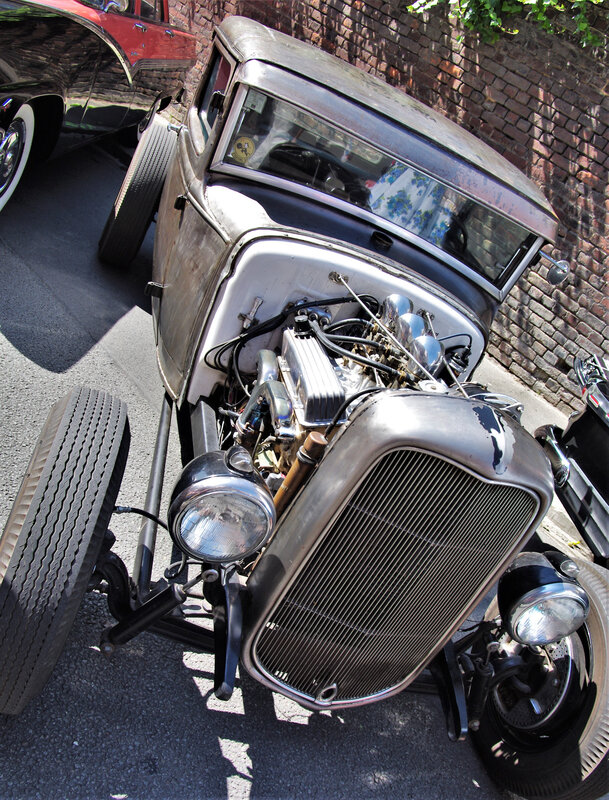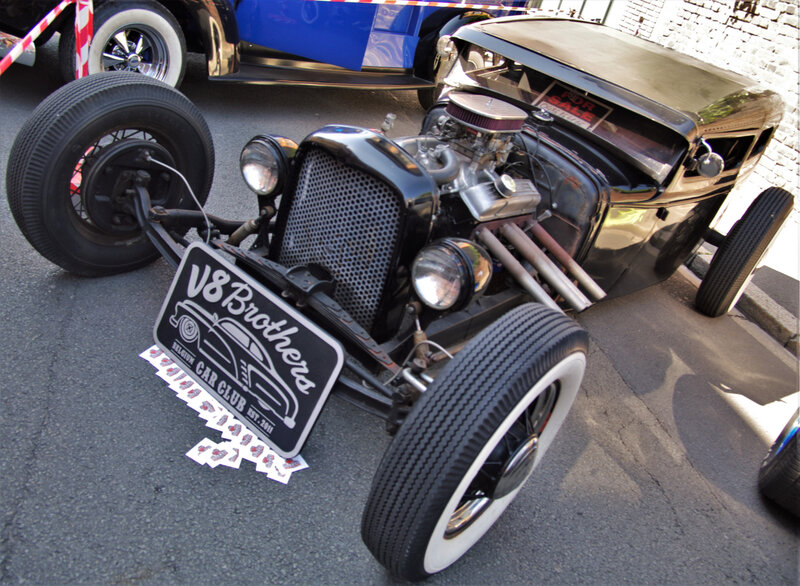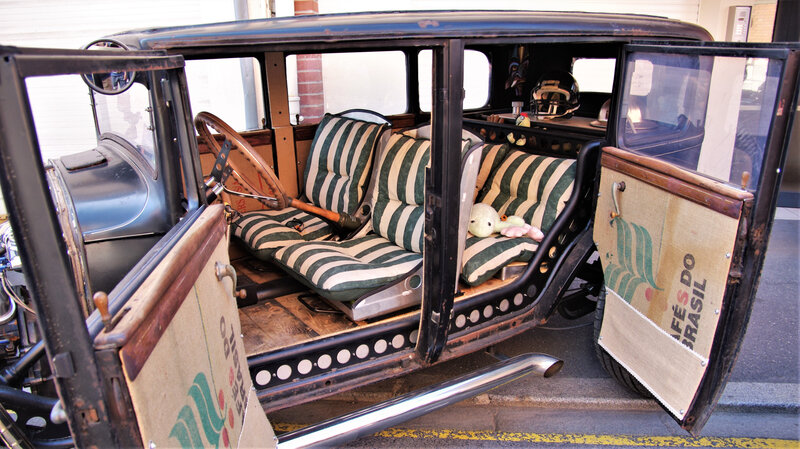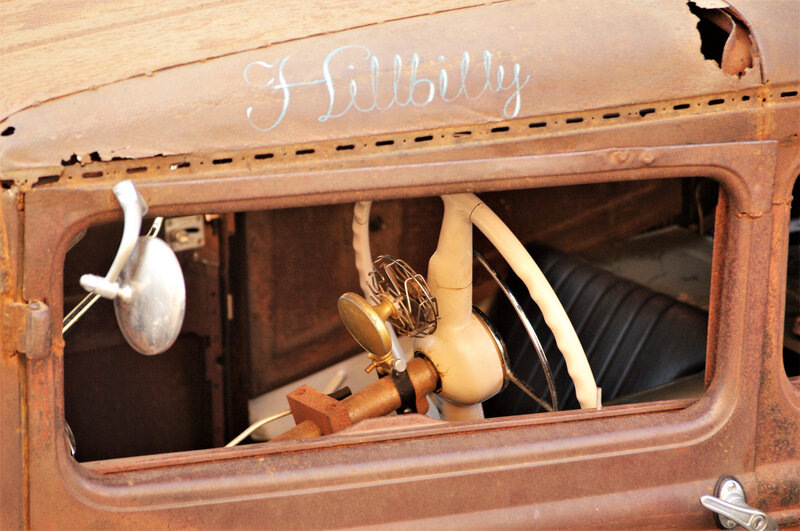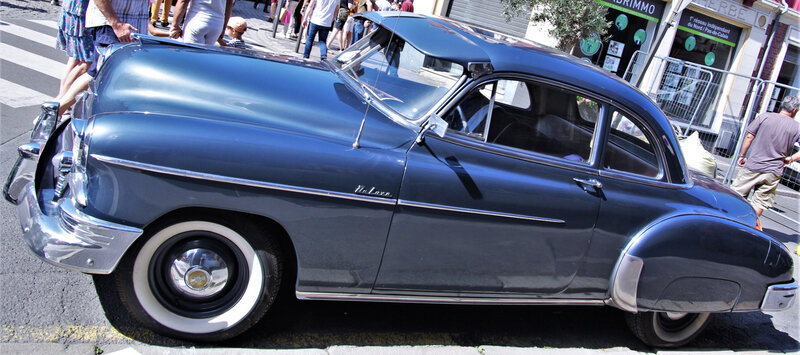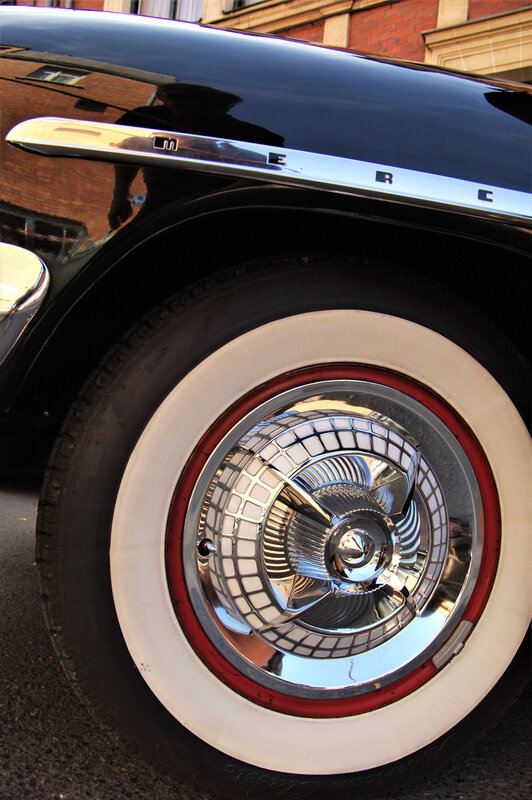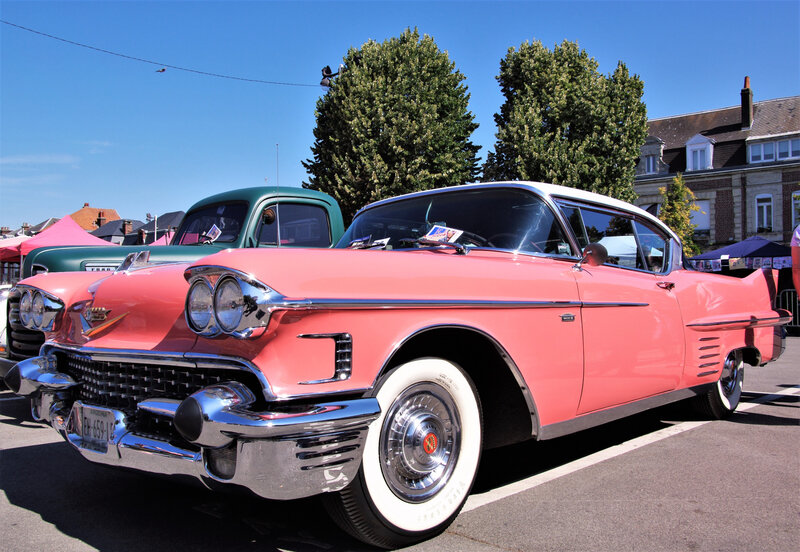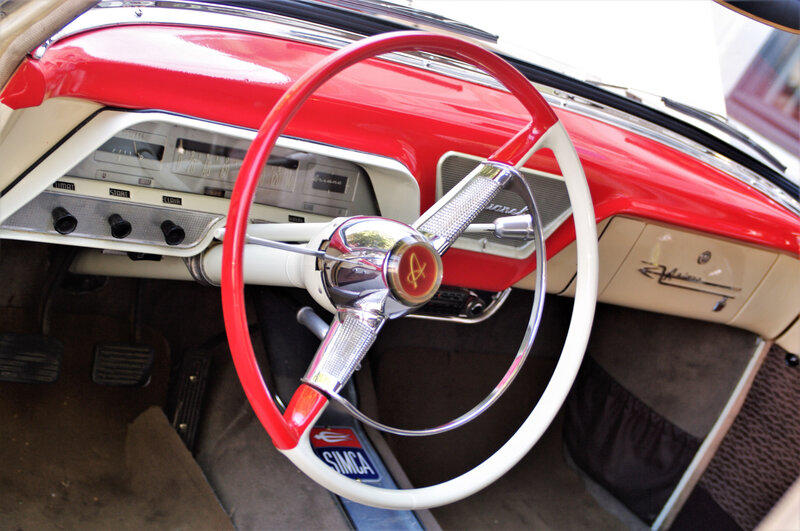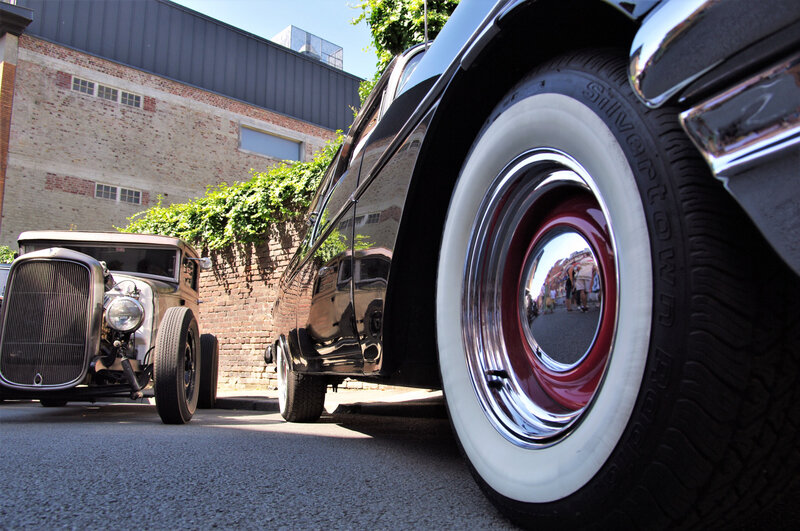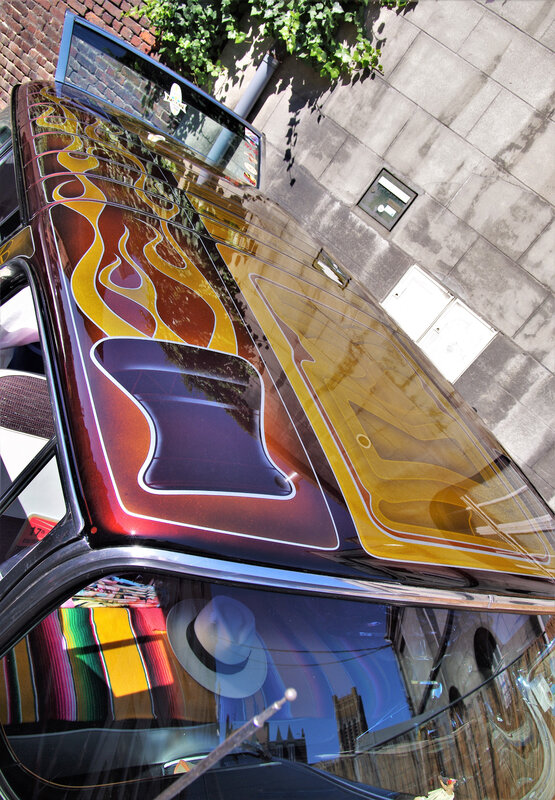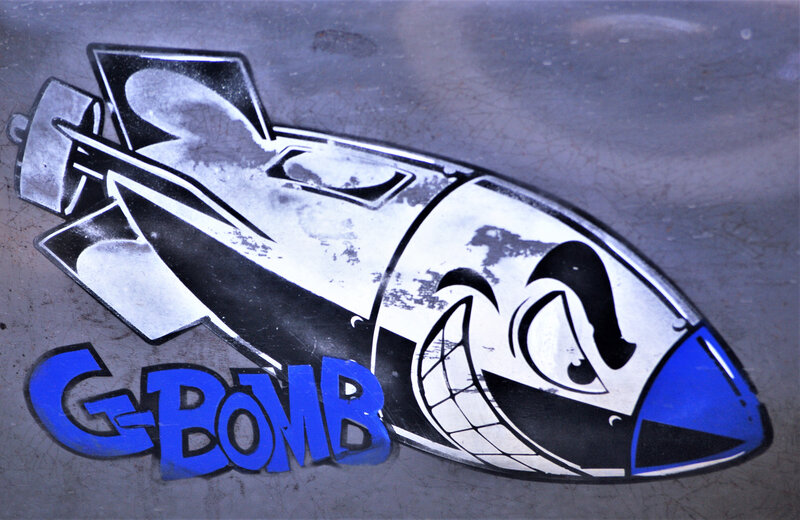 16 juin 2019
Les Lullies ce soir à l'Imposture à Lille, Wilco avec Ken Stringfellow à l'Aéronef mardi 18 juin, Left Lane Cruiser à la Cave aux Poètes, Roubaix, mercredi 19 juin, Los Explosivos de retour au Pit's à Courtrai le 27 juin, le Sjock Festival à Gierle du 12 &u 14 juillet prochain, et le festival de plus en plus garage, punk et rock'n'roll de Binic en Bretagne cet été aussi, du 26 au 28 juillet! Côté bagnoles et en entendant Béthune 2019, les 23,24, et 26 Août, le doublon Retro Sur Mer Vintage Weekender et V8 Brother Village, respectivement les 6 et 7 juillet à Hooglede et les 26, 27 et 28 juillet à Wenduine. Time to tune that big block and get your ear protections ready, old man..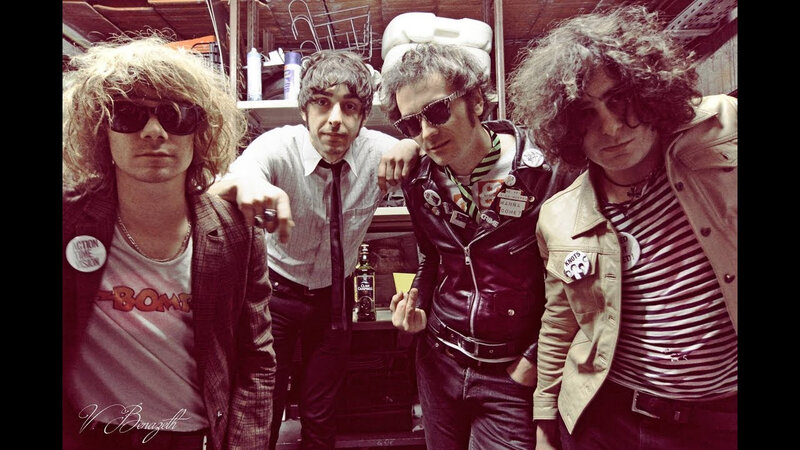 Les Lullies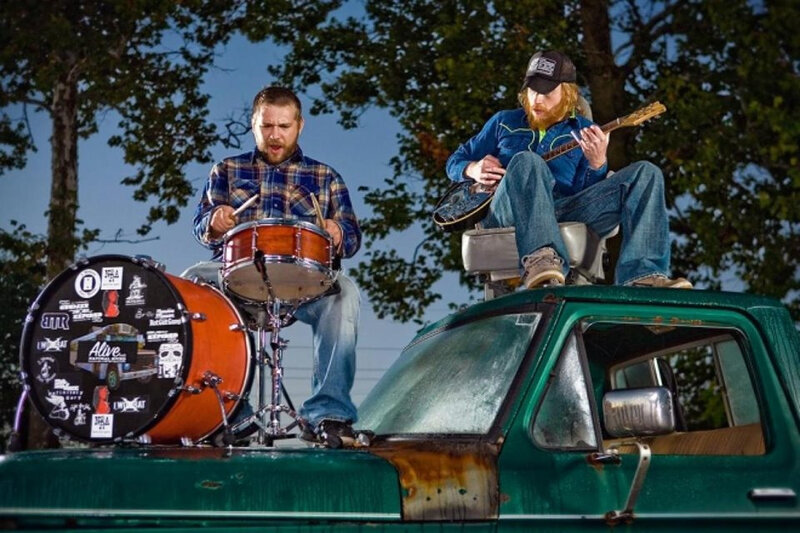 Left Lane Cruiser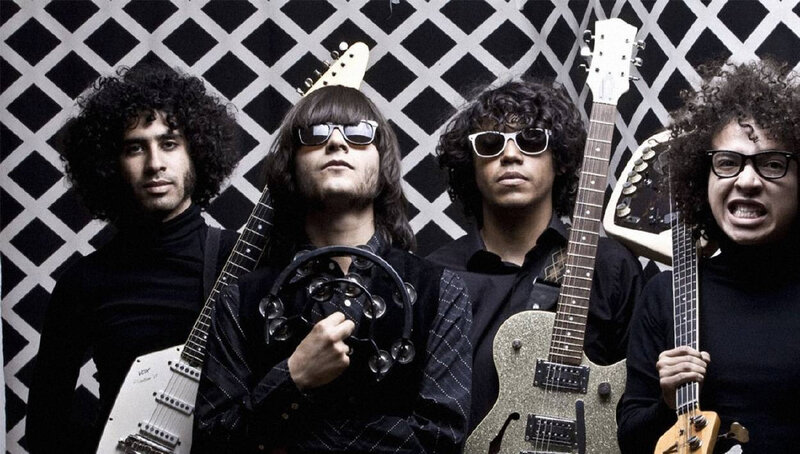 Los Explosivos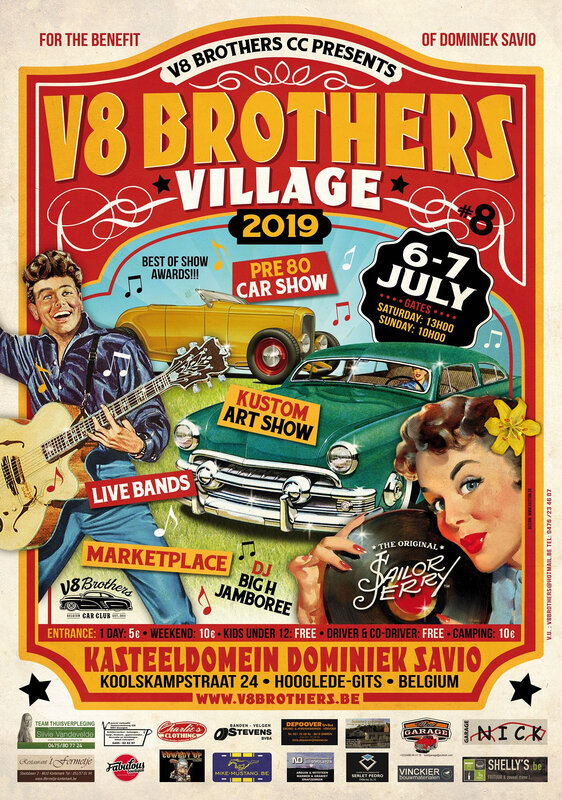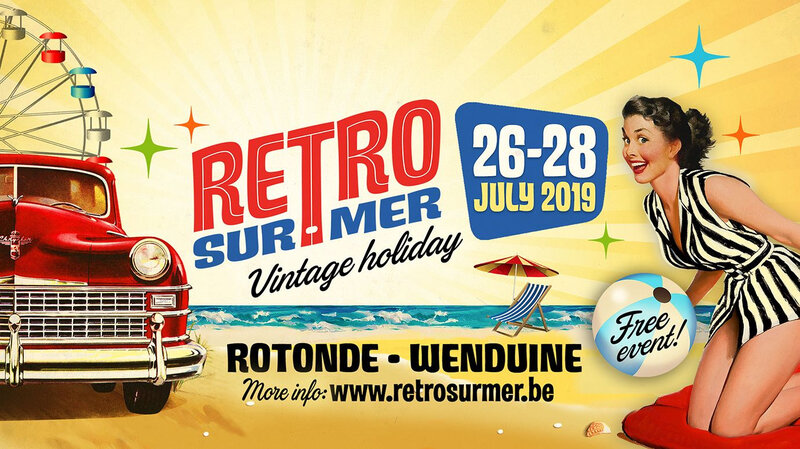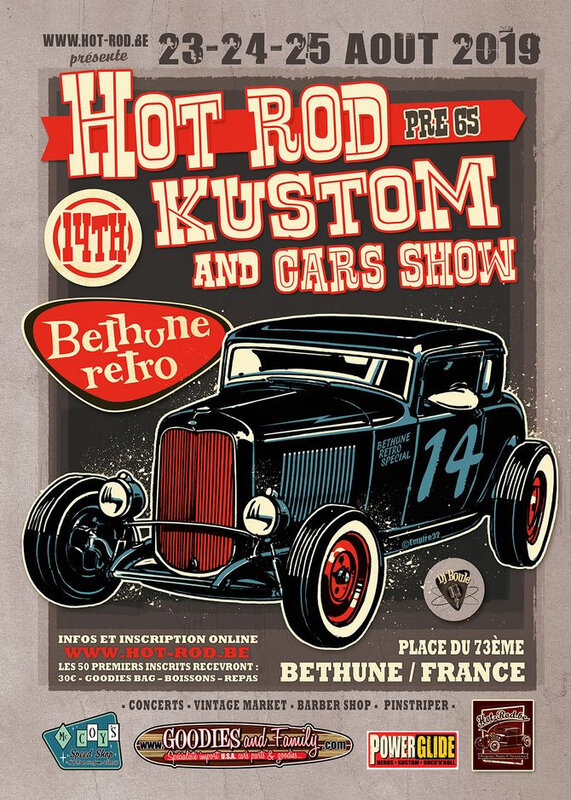 11 mai 2019
John Fred (Gourrier) and The Playboys, trois ans avant son seul hit national. On est donc en 1964, certes, mais cette face-B sonne comme un early-rocker de la décennie précedente, et quel rocker! stompin' one-chord swamp-rock from Baton Rouge, Louisianne, car le samedi matin il faut laysser le bôn temps wouler!!!
05 mars 2019
Lorrie Collins n'était pas "que" la moitié la plus sage du duo rockabilly The Collins Kids à la fin des 60's, elle était également une véritable pionnière et rock'n'roll woman, à l'instar de Wanda Jackson, pour ne citer que cette référence incontournable. La preuve avec ce Mercy ultra-percutant, écrit par la miss en 1958.
24 décembre 2018
Quelle bonne idée que de détourner les codes du genre pour enregistrer un album de Noël à la fois cool et rock'n'roll! Le toujours impeccable JD McPherson ne s'y est pas trompé, avec cette chouette collection de tunes à l'esprit "bad boy" tout à fait réjouissant, qui dézingue les clichés tout en jouant à fond la carte du vintage de luxe, classieux mais vigoureux. Va revenir sur la platine plus souvent qu'à son tour, ce Socks, moijvouldi..
JD McPherson - Hey Skinny Santa!
JD McPherson - Socks (Live at The Current)
JD McPherson - Santa's Got A Mean Machine