14 mai 2019
Toujours aussi impériale et indéboulonnable, Mavis Staples! La voix (au sein de son groupe familial, les légendaires Staples Singers) du Mouvements de Droits Civiques de Martin Luther King a toujours bon pied bon oeil aujourd'hui, à quelques semaines de son 80ème anniversaire, et un nouvel album à paraître dans quelques jours! En attendant ce We Get By, produit et écrit par Ben Harper, un extrait de l'album en question et en bonus, son Down In Mississippi tiré d'un autre album (We 'll never turn back, produit par Ry Cooder) paru sur le même label, Anti- Rds, en 2007. Enjoy.
Mavis Staples - Down In Mississippi
25 décembre 2018
Avec le coollissime Gaspard Royand, et son toujours aussi indispensable album de Noël paru l'année dernière (Wishing You A Merry Christmas), puis la sublime Sharon Jones entourée de ses suavissimes Dap-Kings, en 2015, pour It's A Holiday Soul Party, et enfin Bing Crosby & The Andrew Sisters, pour la touche vintage exotica et néanmoins hawaïenne, Mele Kalikimaka, paru en LP en 1955. Enjoy!
Gaspard Royant - (C'mon Baby) It's Christmas Time!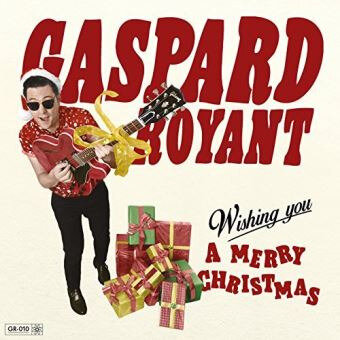 Sharon Jones & the Dap-Kings - White Christmas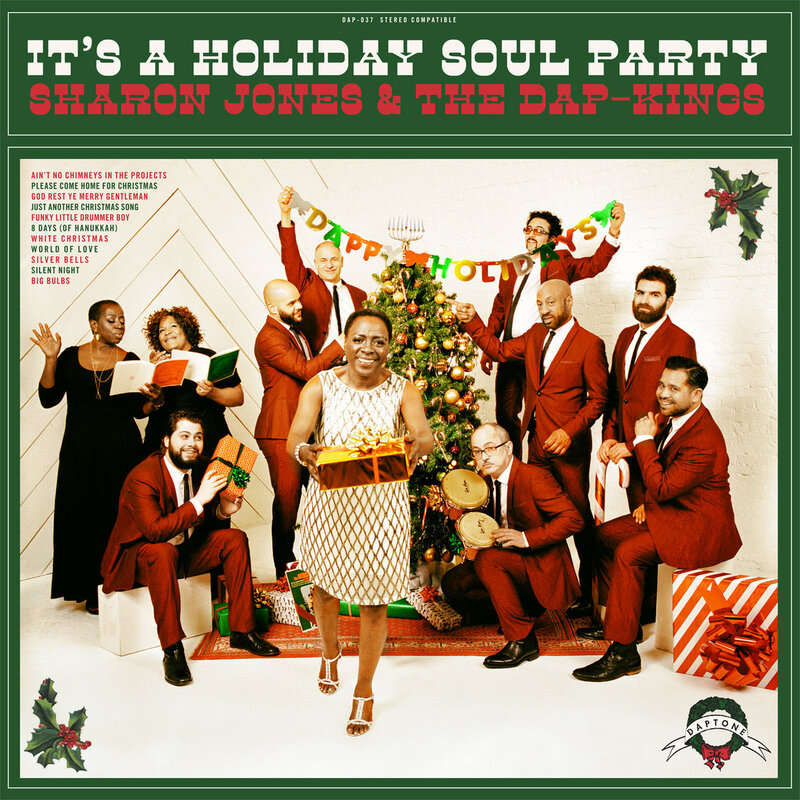 Bing Crosby And The Andrews Sisters - Mele Kalikimaka (Merry Christmas)
08 décembre 2018
On y sera pas, mais ce soir il y a au moins deux concerts dignes d'intérêt dans la région. Tout d'abord, deux groupes qu'on a beaucoup apprécié sur scène ces derniers mois, Theo Lawrence & The Hearts et The Limboos, à la Manufacture, à Saint Quentin; et aussi The Asphalt Tuaregs (le dernier projet en date du veterano de la scène Punk R'n'R Havraise François Lebas (Fixed-Up, Backsliders), avec Les belges de The Nervous Shakes et un tribute band à Doctor Feelgood, Oil City Band, au bar Le Communal, à St Léger. Be There or be malade comme un chien, mais c'est moins bien.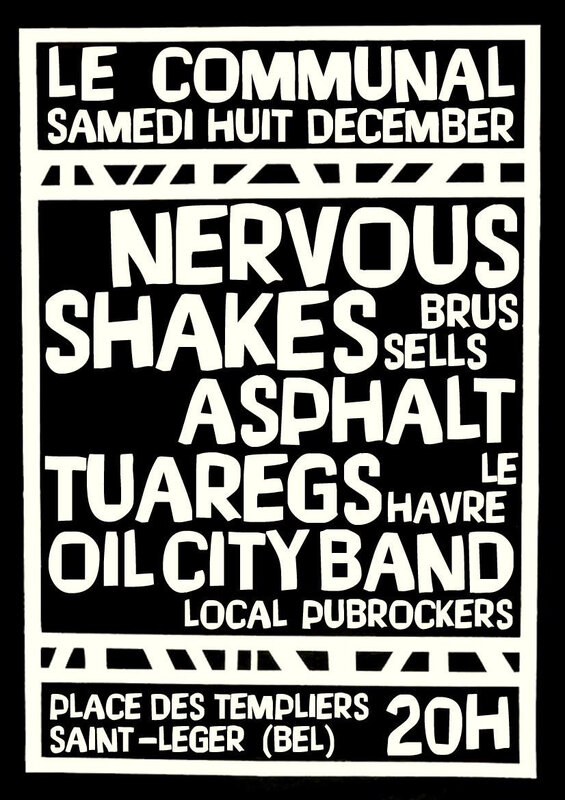 24 novembre 2018
Une piste rare, face-B du single Jackie Wilson Said de Van Morrison, enregistrée en 1972 pendant les sessions de son sixième album, Saint Dominic's Preview, et sans aucun rapport avec le titre de James Brown daté de 1960. Kool Kewl Track.. Enjoy.
Van Morrison - You've Got The Power
19 novembre 2018
Hell Yeah! Pedal to the metal, le pied au plancher ce lundi matin, avec Lisa Kekaula, Bob Vennum et le reste du gang, baby! The Bellrays from Riverside, Californie, avec une version live (son un peu faiblard mais chouette perf - l'original en studio ici) de la piste qui ouvre leur septième album éponyme, Black Lightning, paru en 2010. Leur dernière livraison, l'excellent et fort justement intitulé Punk Funk Rock Soul Vol.2 est sorti il y a quelques mois et reste bloqué dans la top-five playlist de mon auto-radio à chaque fois que je prends la route. High-Energy Punk Rock & Soul, indeed!
The Bellrays - Black Lightning
05 novembre 2018
Pour démarrer cette semaine, un duo mari et femme qui commence à faire parler de lui! Gospel, soul, folk, bluegrass & roots music et pas d'esbrouffe, juste quelques instruments et une production minimaliste, c'est The War & Treaty, étrange patronyme derrière lequel se cache le dernier projet en date de l'actrice et chanteuse américaine Tanya Blount et de son mari Michael Trotter. Un ep l'année dernière et un tout nouvel album, Healing Tide, paru il y a quelques semaines, et déjà quelques chouettes vidéos qui circulent sur YT, en attendant d'avoir l'occasion de les découvrir en live.. Enjoy.
The War and Treaty - Down To The River
The War and Treaty - Down To The River
30 octobre 2018
1968. Après quelques années à avoir accompagné des pointures comme Tina Turner et James Brown, Linda Lyndell tente de se lancer en solo via deux singles sur Stax/Volt. Le premier 7" fait flop mais le second, What a Man, cartonne dans les charts R&B. Mais Linda est blanche, et, bien que ça n'ait jamais posé aucun problème quand elle était gamine et qu'elle chantait le gospel indifféremment dans les églises noires et blanches, son succès déplait au Klu Klux Klan local et la Linda finit par renoncer à sa carrière sous la menace et les pressions diverses. Dommage pour elle, reste cette super soulful piste qui se glisse encore sans soucis dans toute bonne mixtape aujourd'hui. Enjoy.
Linda Lyndell - What a Man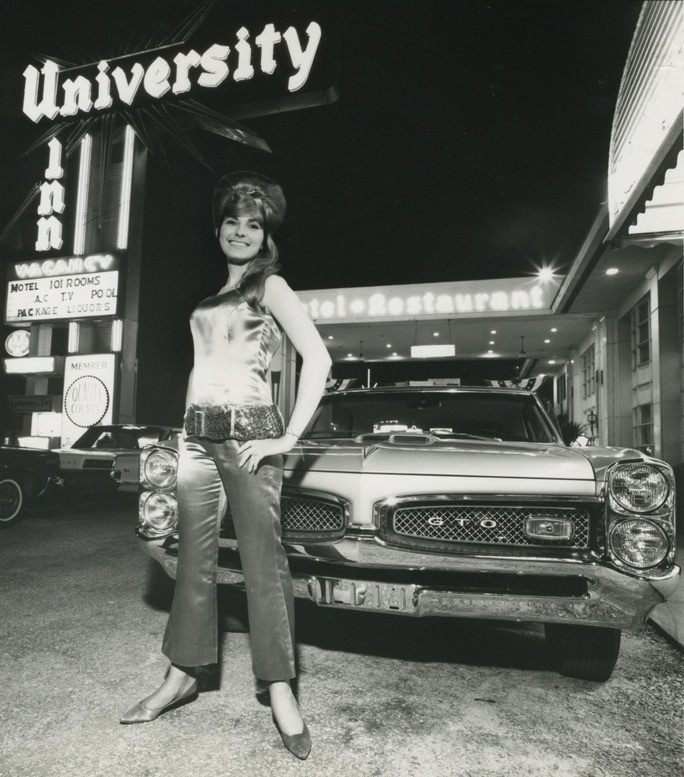 23 octobre 2018
Uhhh... Haww... Let's get Funkee with thee mighty Johnny Cameron et ses Camerons, et leur single sur Atlantic daté de 1969, une rareté parmi les nombreuses perles de l'époque compilées avec soin et gourmandise sur le fabuleux coffret What it is! Funky Soul & Rare Grooves!!! paru sur Rhino il y a douze ans. Enjoy the Groove.
Johnny Cameron & The Camerons - Funky John
09 octobre 2018
Un album qui a tourné tout le printemps sur ma platine, et tout l'été dans l'autoradio: l'excellent debut-lp de Southern Avenue, jeune et prometteur combo from Memphis qui joue la carte country funk / soul blues référencée mais intemporelle, et dont le nom est un clin d'oeil appuyé à Stax Records, Soulsville oblige. Tout ça pourrait être un costard un peu lourd à porter, mais le quatuor (le guitarise israélien Ori Naftaly et les frangines Jackson - Tierinii au chant et Tikyra aux drums - plus Jeremy Powell aux claviers) s'en tirent mieux que bien, tant côté compos que production, et le tout avec fraîcheur et conviction. Enjoy.
Southern Avenue - What Did I Do?
Southern Avenue - Don't Give Up
01 octobre 2018
C'est encore l'été sur RKT, avec le genre de truc qui aurait pu être bloqué dans le lecteur cassette (non, dans le lecteur à cartouche huit-pistes..) de la caisse sur la route des vacances, en mode soul '70's laidback, soyeuseusement orchestrée et satinée, s'il n'était sorti début septembre. Le nouvel et quatrième album de Jonathan Jeremiah s'intitule Good Day, et constitue une bonne entrée en matière pour découvrir l'univers folk & soul pas si uniforme que ça de ce londonien féru de sons des seventies mais qui considère que c'est d'abord et avant tout la qualité des chansons qui compte. Pour preuve, les deux pistes qui suivent et qui ouvrent ce nouveau long-jeu bien pourvu en songwriting haut de gamme et en petites pépites addictives. Enjoy.
Jonathan Jeremiah - Good Day
Jonathan Jeremiah - Mountain
Jonathan Jeremiah sera en tournée européenne au printemps.